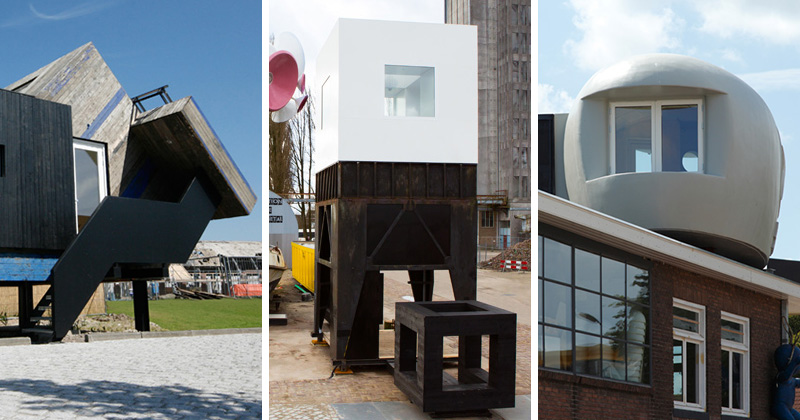 Lucy In The Sky combines the power of architects and visual artists into an extraordinary urban retreat in Deventer, The Netherlands. The result is micro suites, Lucy NOMAD, Lucy CUBE, and Lucy GLXY, that are open to the public to stay the night. Here is a quick look at all three of the suites…
---
Suite #1 – Lucy NOMAD
Designed by artist Boris Tellegen & Maurer United Architects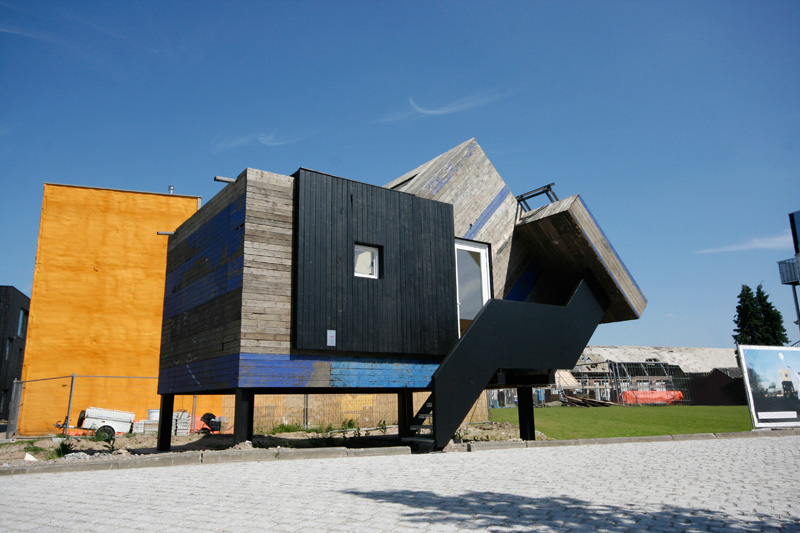 Lucy NOMAD is located on an empty lot in a new build housing area. The outside is made of weathered timber, but not just weathered by the climate but by being trampled on by tens of thousands of feet, as it's the former floor from the Alfa Tent of the LowLands Festival in the Netherlands.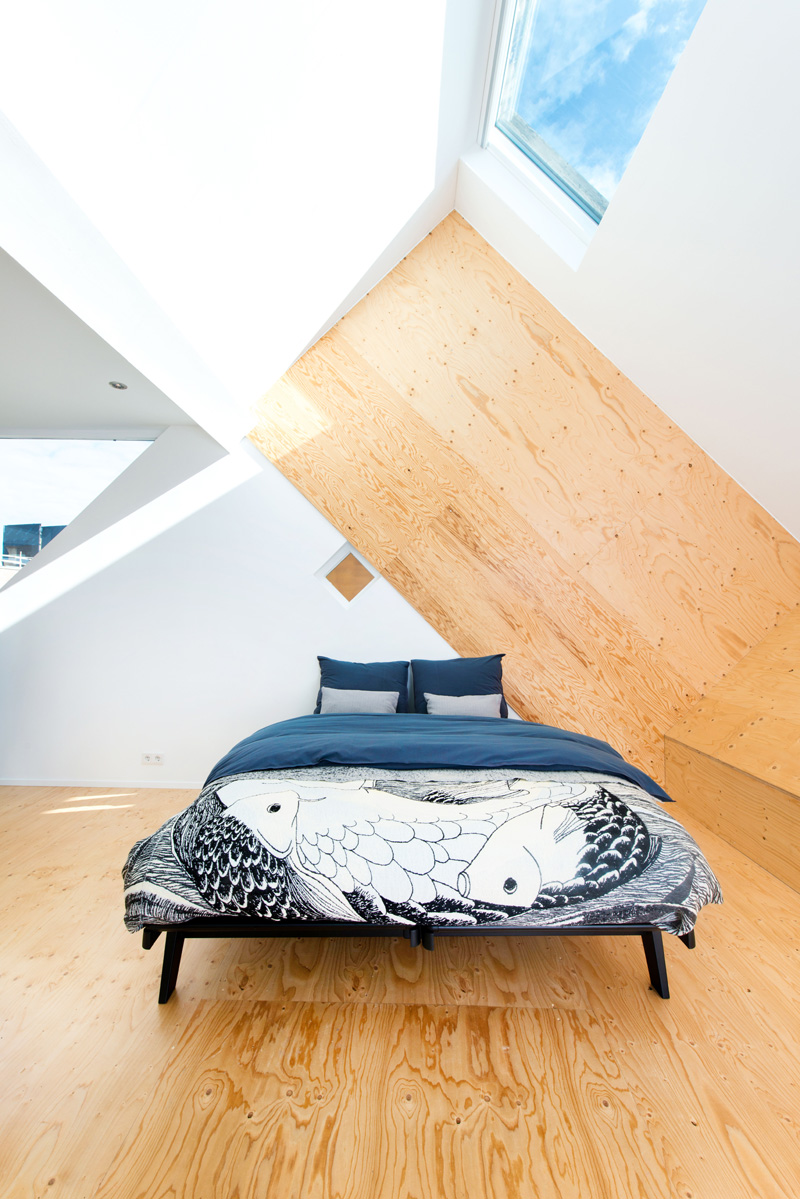 Nomad is the largest 'Lucy', and with its whitewashed walls and scandinavian style, it appears even larger.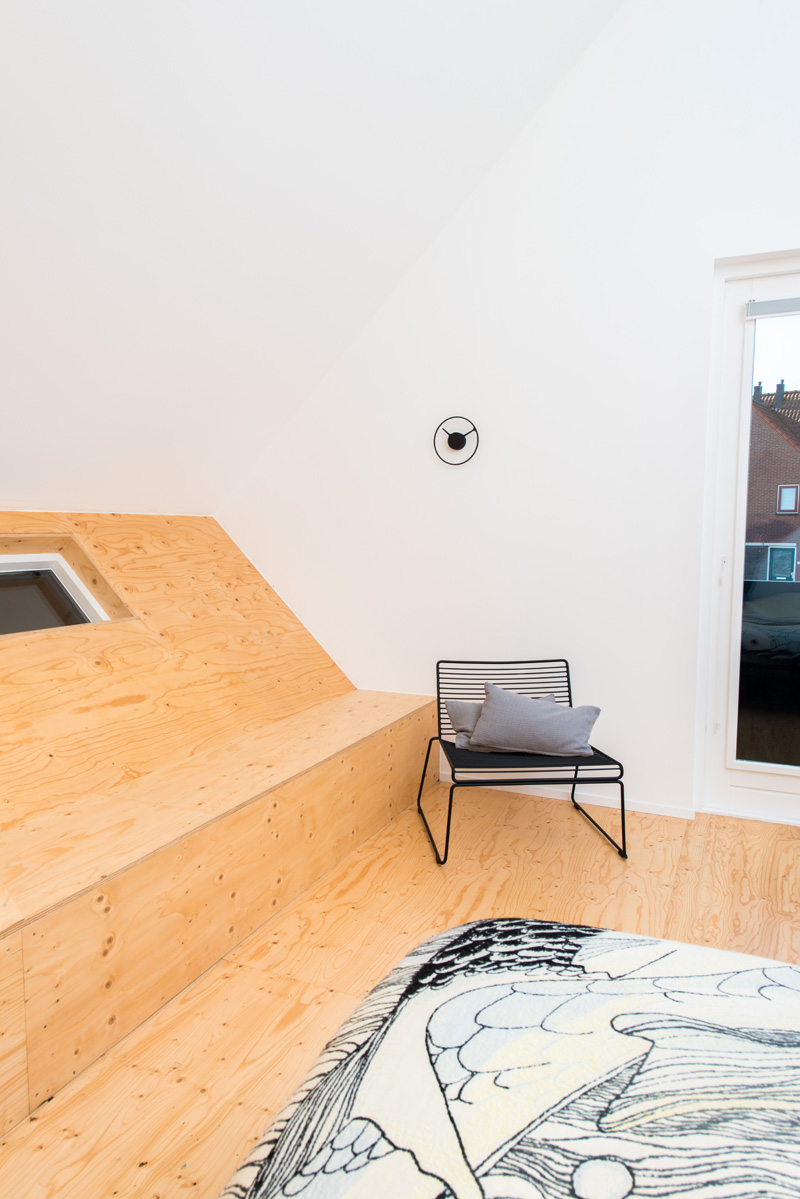 The suite is is equipped with kitchen, shower and toilet.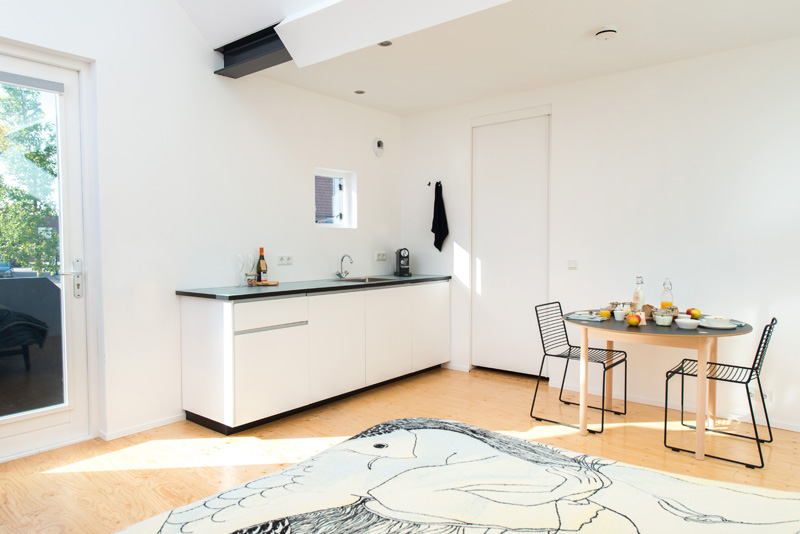 ---
Suite #2 – Lucy CUBE
Designed by artist Rob Sweere & MuldersvandenBerk Architects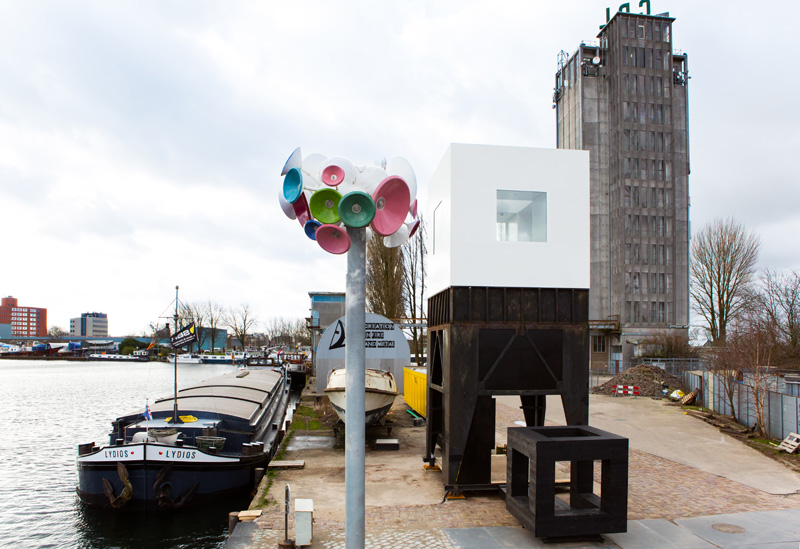 The designers transformed a rectangular grain hopper, into a new and quirky landmark for the former harbor area.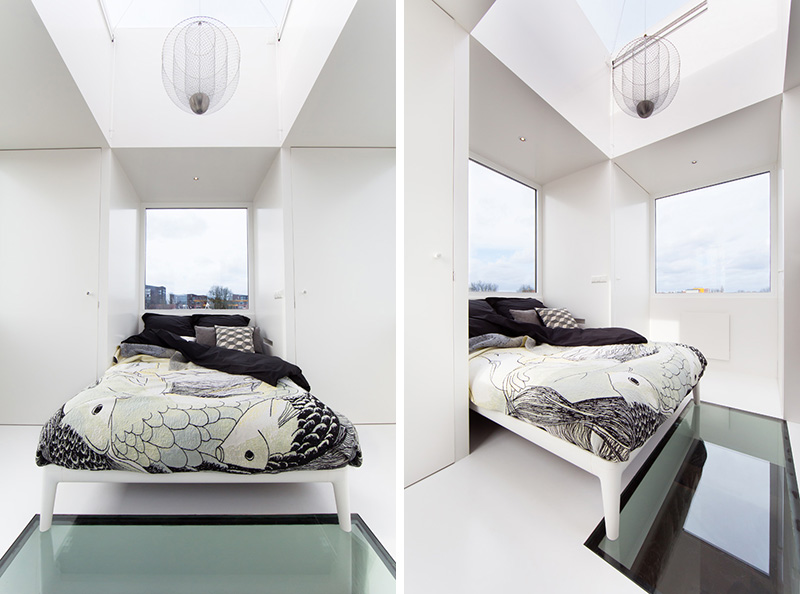 Entering the Cube, it's all white with a large window on each side, and one window in the floor.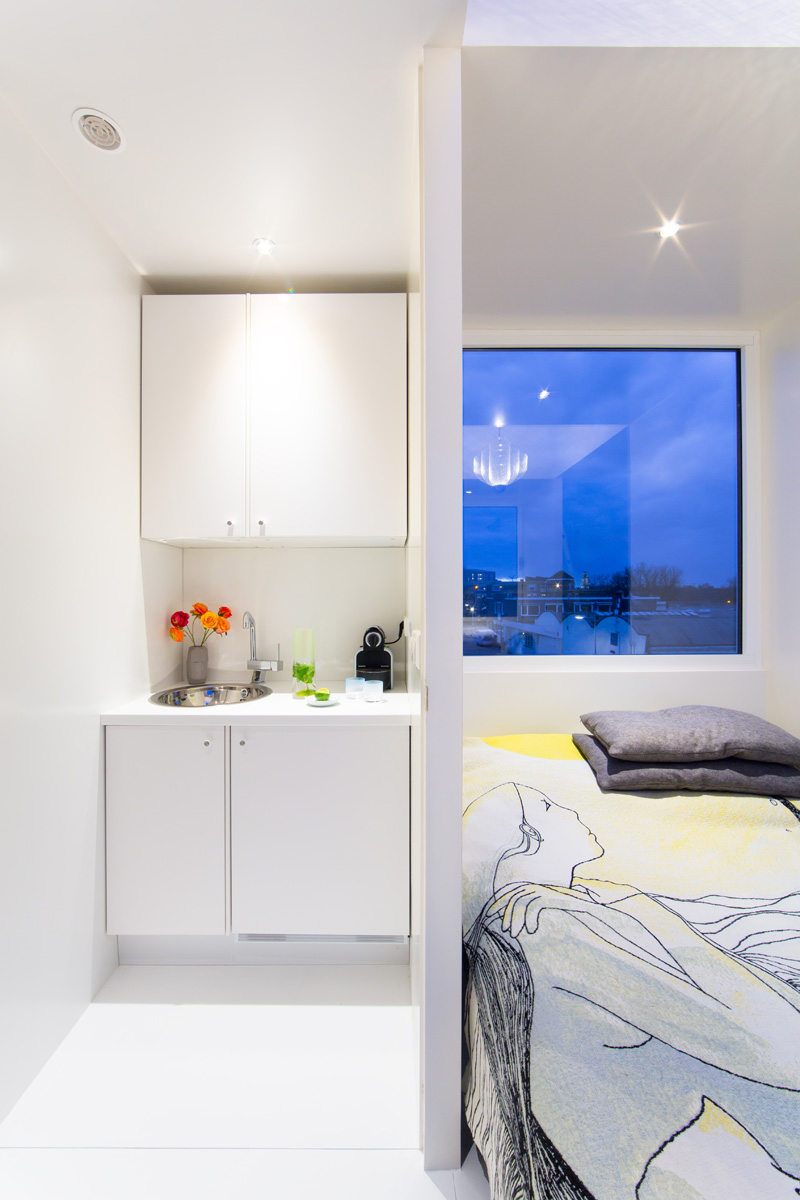 ---
Suite #3 – Lucy GLXY
Designed by SpaceCowboys & Studio Groen + Schild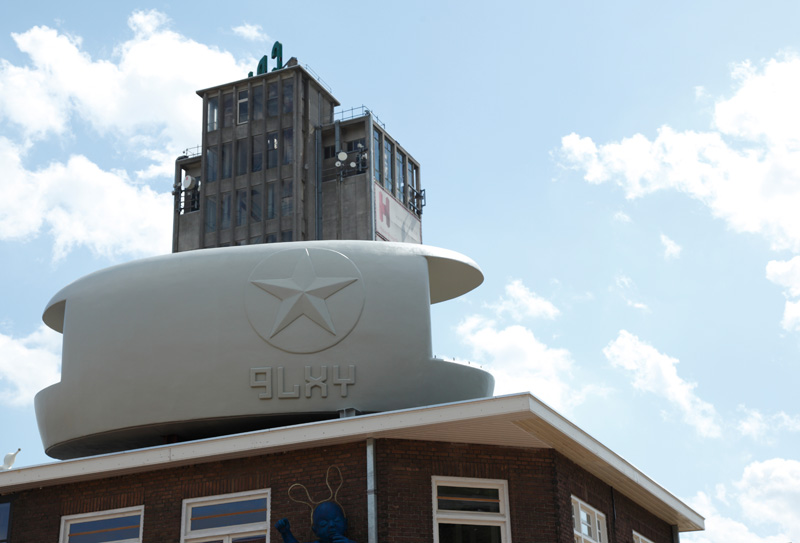 Lucy GLXY sits on top of the roof of the former machine factory Eysink (now the studio of the SpaceCowboys). The glossy, padded skin of this Lucy conceals a luxury residence unit.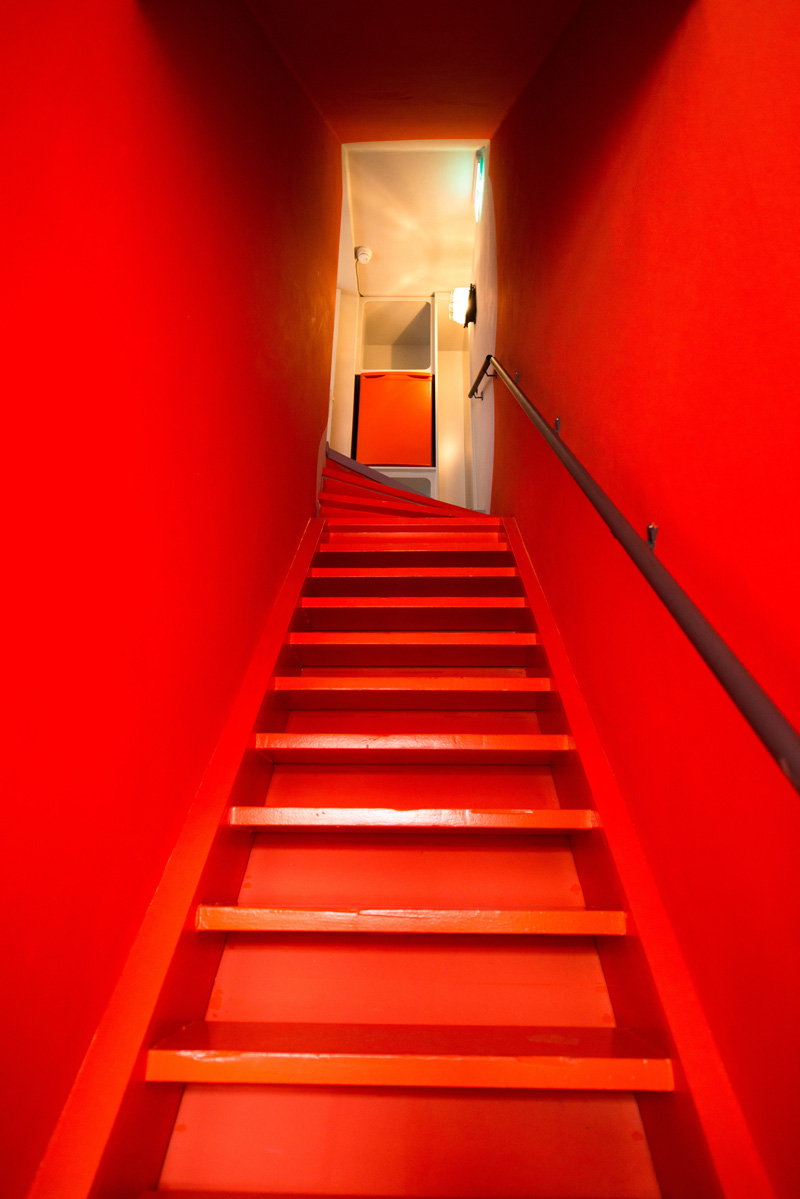 It has its own entrance at the corner of the building, through which you will enter the heart of the Lucy GLXY.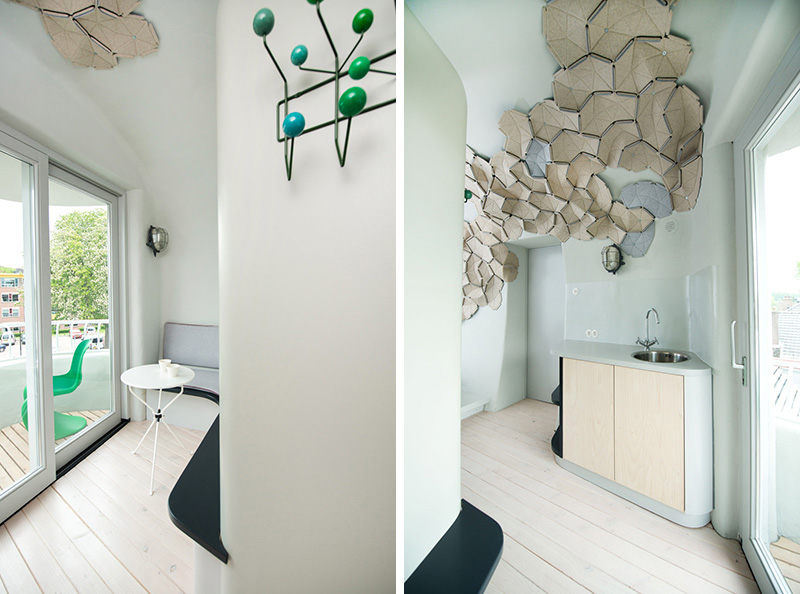 The bedroom offers a great view on the harbor.
At the front, there's a small balcony from where you have a great view of the river and the setting sun.