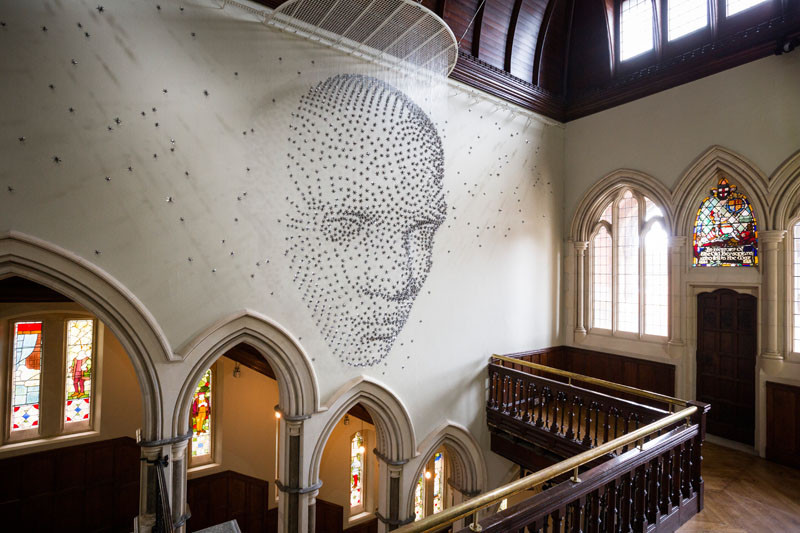 British artist Steven Follen has recently completed his latest installation, named 'For all time'.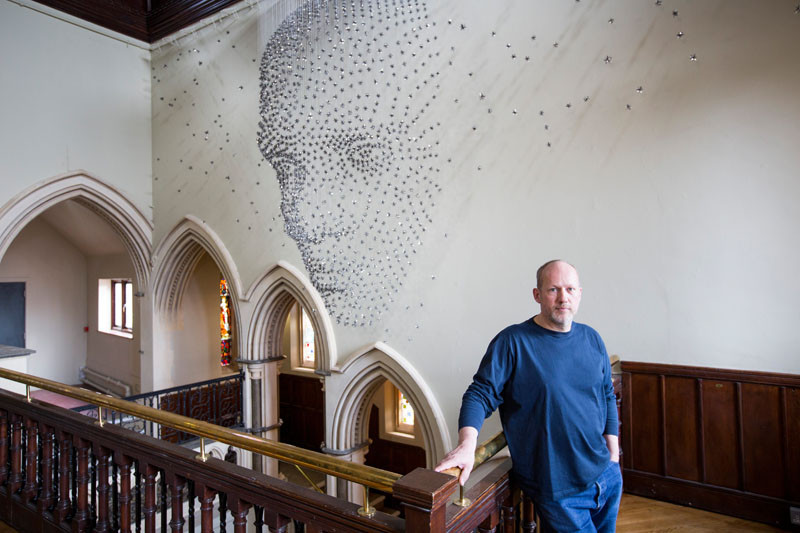 ---
Commissioned by The Royal Shakespeare Company, the installation is made up of 2000 hand-folded metal stars.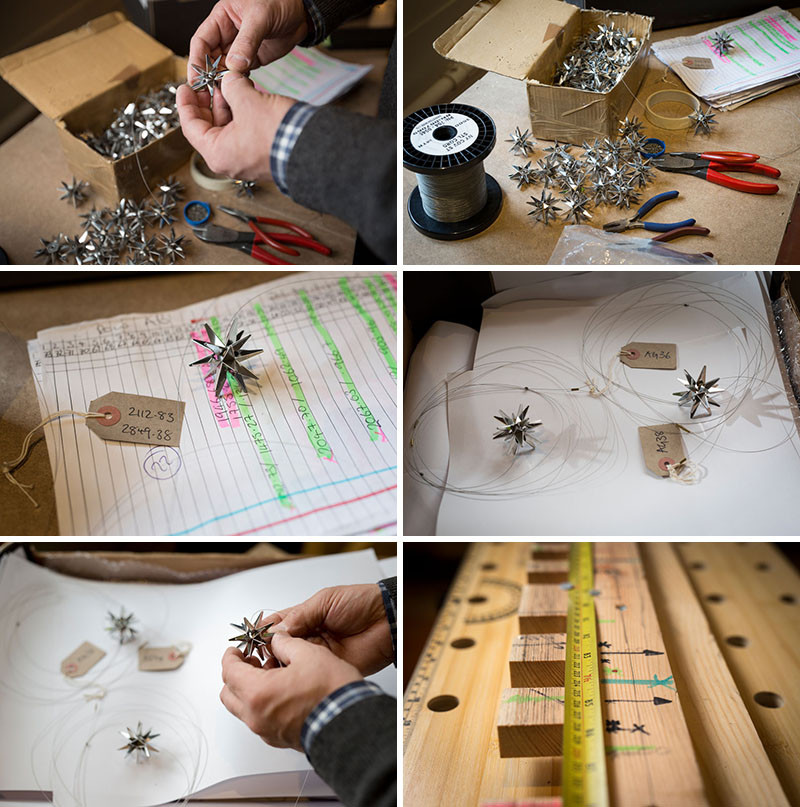 ---
The artist took inspiration from the many references to stars in Shakespeare's writings.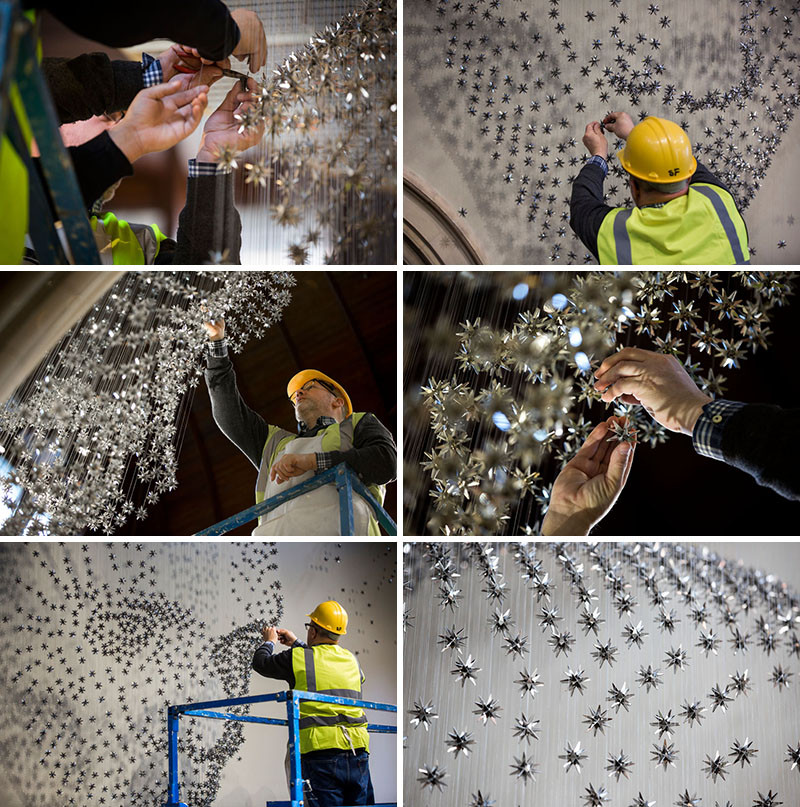 ---
The 2000 stainless steel stars are suspended from the ceiling to form a 3m tall (over 9 feet tall), three-dimensional human face.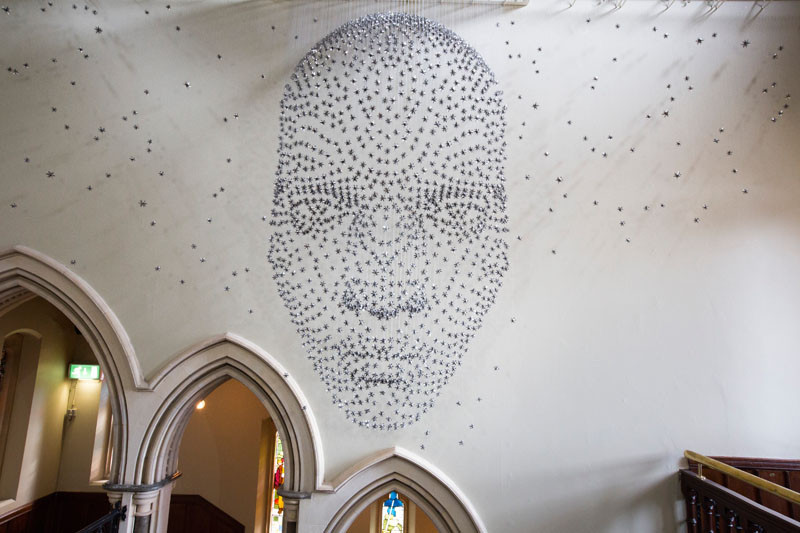 ---
Surrounding the face are more metal stars, which loosely reflect the position of the constellations on Shakespeare's birthday.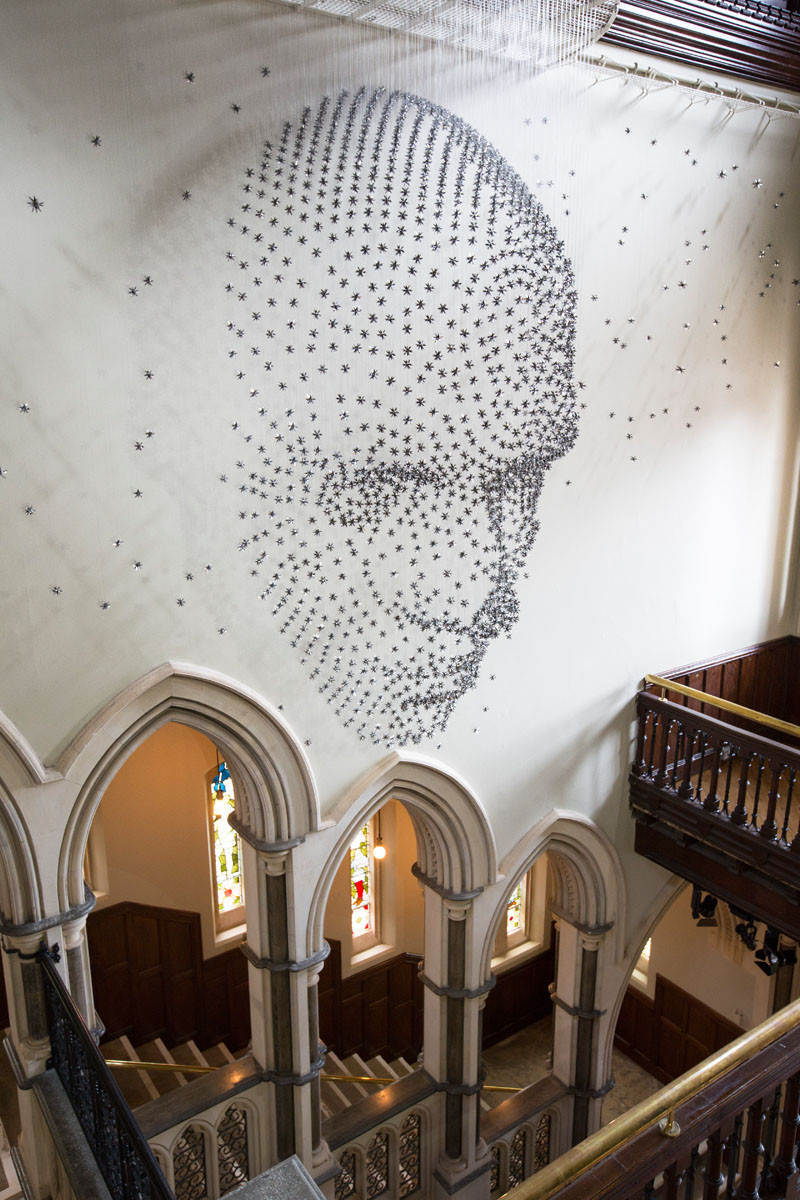 ---
The installation sits in the newly-restored Swan Wing, the oldest part of the RSC's theatres in Stratford-upon-Avon.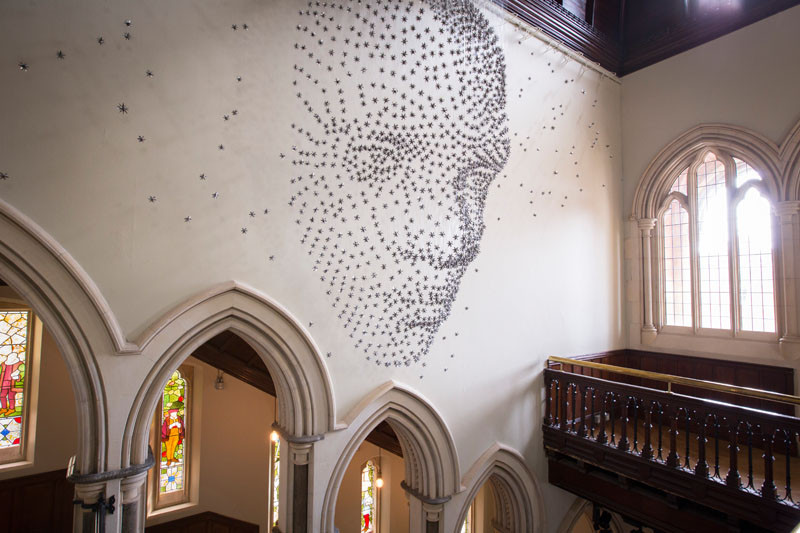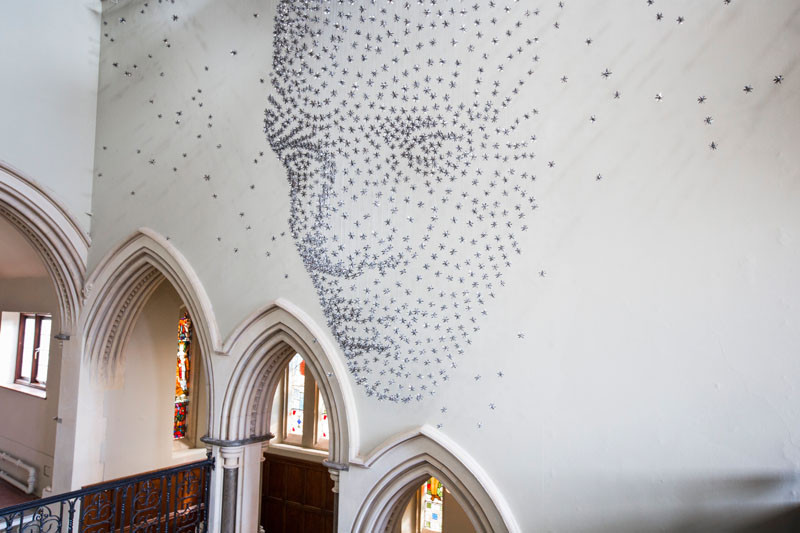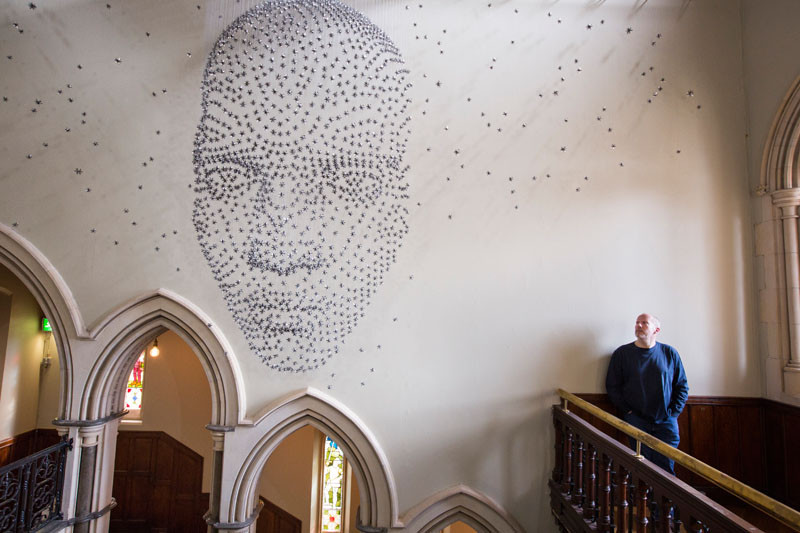 ---