Nuno Capa have designed 4 Cones, a system of modular benches and tables made from wood.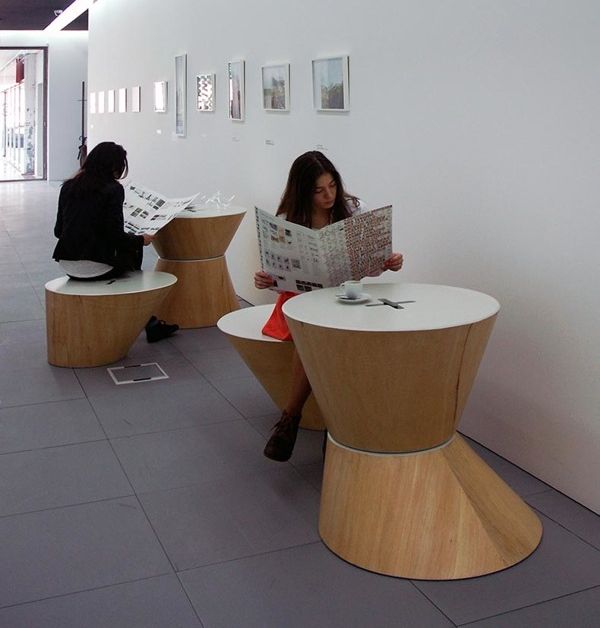 From the designer
4 Cones is a set of exemplary elements of distinctive conical geometry, which can be linked to variable functions, adapting to user needs and functional characteristics of the spaces.

This project addresses a different concept an old love affair between benches and tables. The concept reinforces the complicity of this relationship and allows the emergence of other new contexts creating spatial event.

With heights of 30cm or 45cm tall are themselves banks or, when combined, create elements with multiple functions such as tables or supports. The cutouts in cross bases are to introduce an element of union and attachment of cones.
Design: Nuno Capa