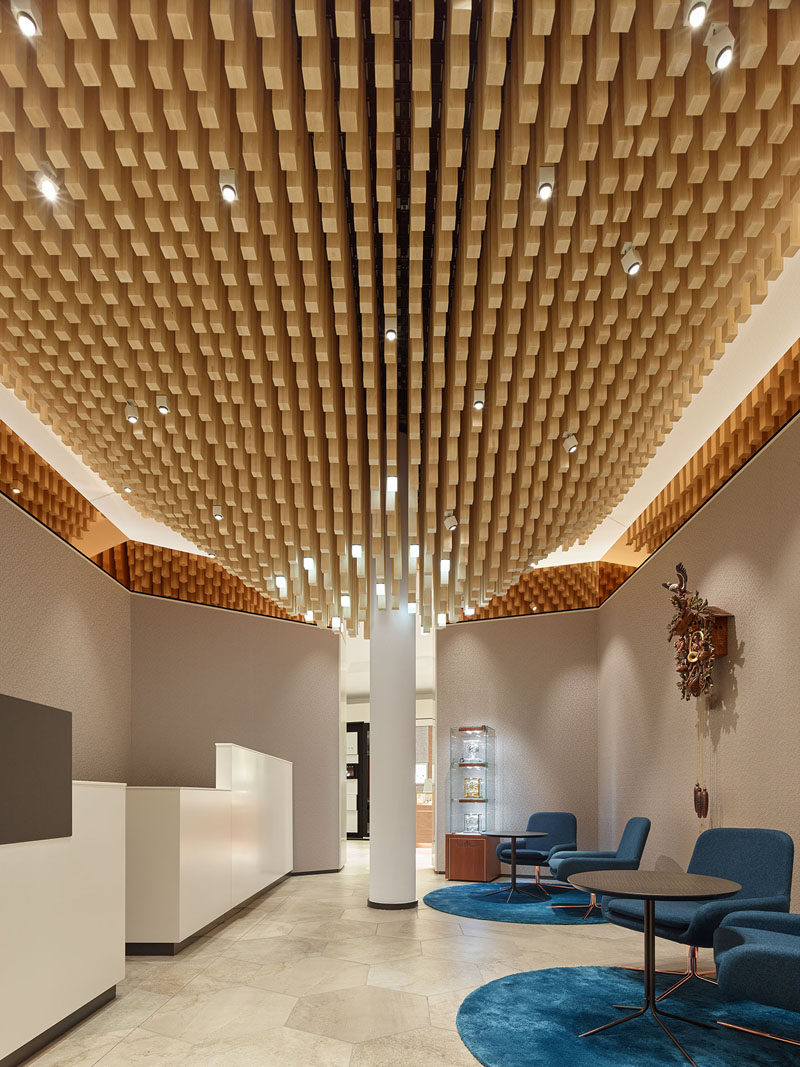 When design firm IPPOLITO FLEITZ GROUP were creating this space for Drubba, a company with a watch and cuckoo-clock showroom, they took inspiration from the surrounding forest and created a wave of wood across the ceiling.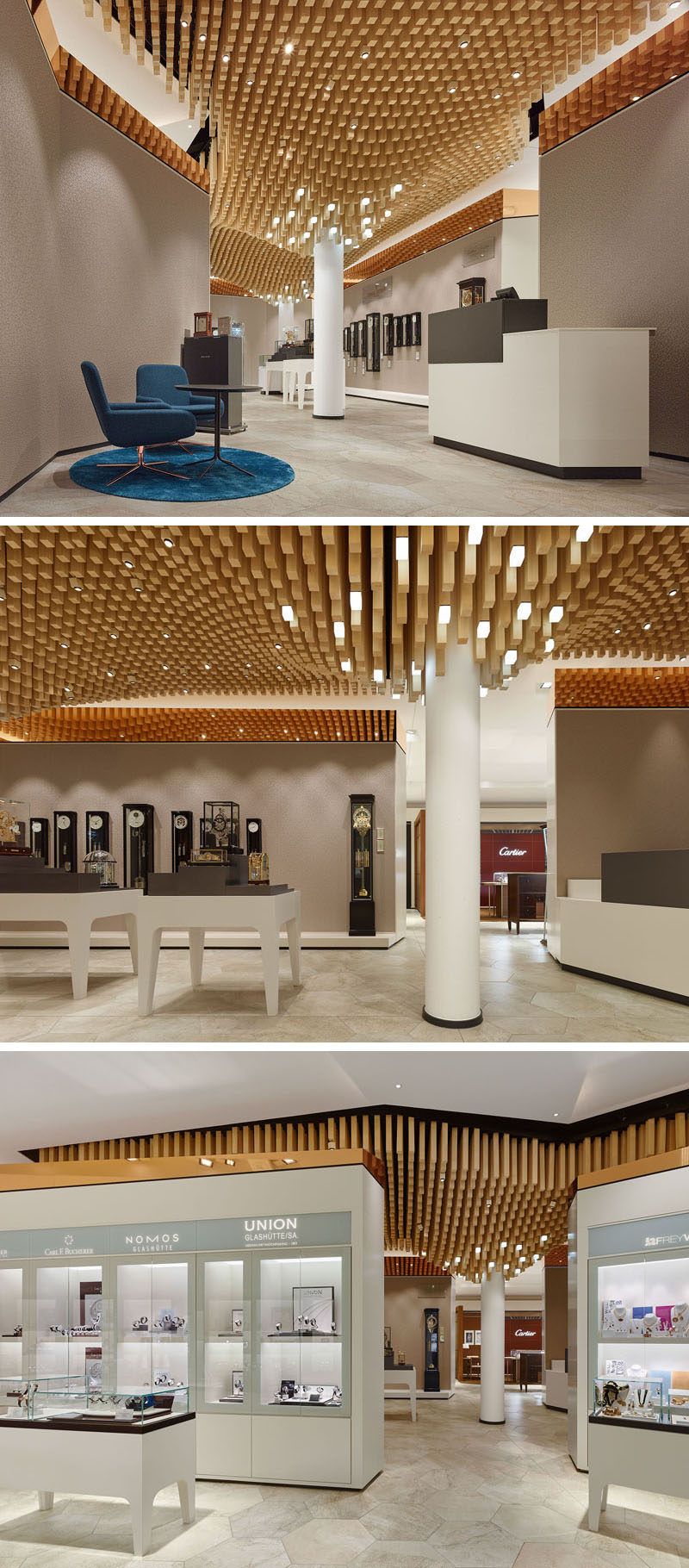 ---
Located in Titisee-Neustadt, a small town in the upper reaches of the Black Forest in Germany, the store's ceiling is covered in 4362 square wooden dowels, with some of the lengths tipped with lighting.
---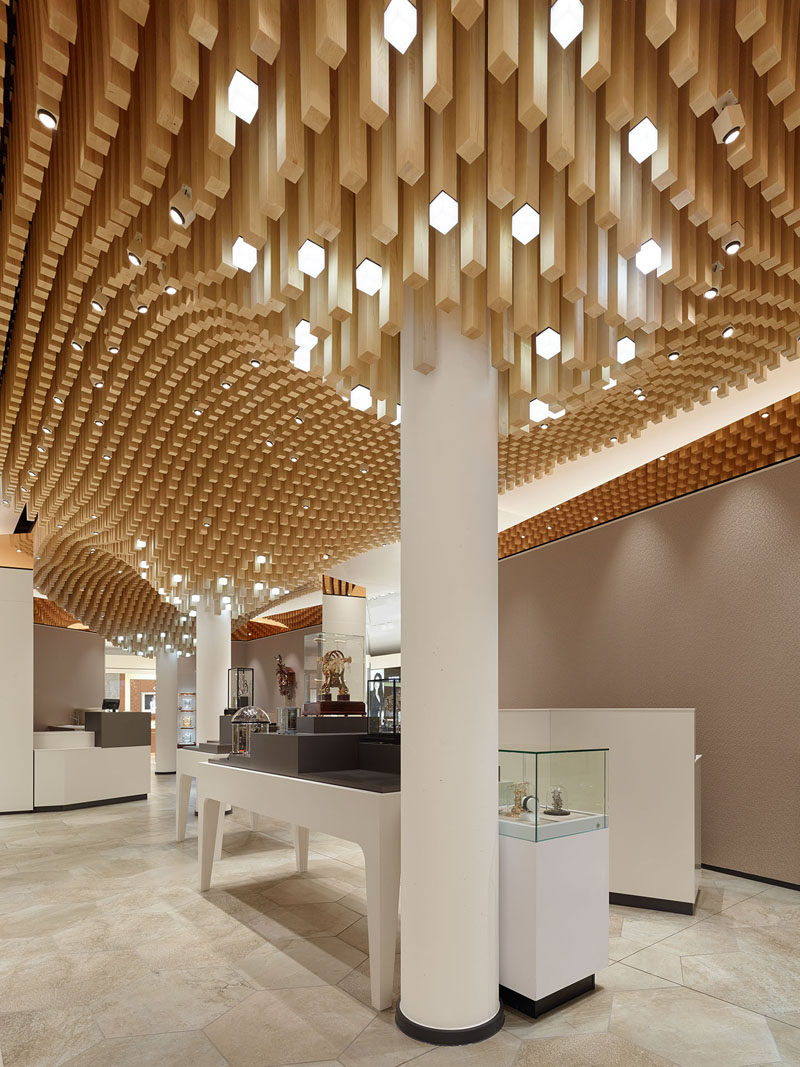 ---
Here's a close-up look at some of the lit dowels.
---
---