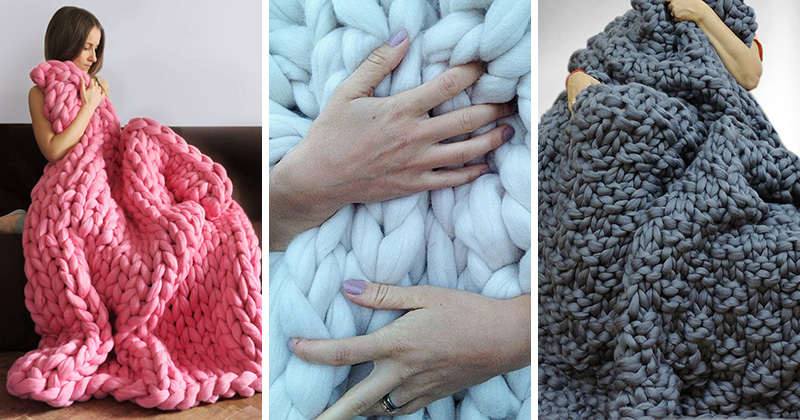 You've seen them gracing winter catalogs, plastered across your "Comfy Cozy" Pinterest board, and draped nonchalantly in the front window of your local yarn shop, beckoning you to turn down a night out for an evening of hot cocoa, popcorn, and binging on your favorite shows. Super chunky knitted blankets are showing up everywhere lately, so here are 5 reasons why they're the must-have item this winter…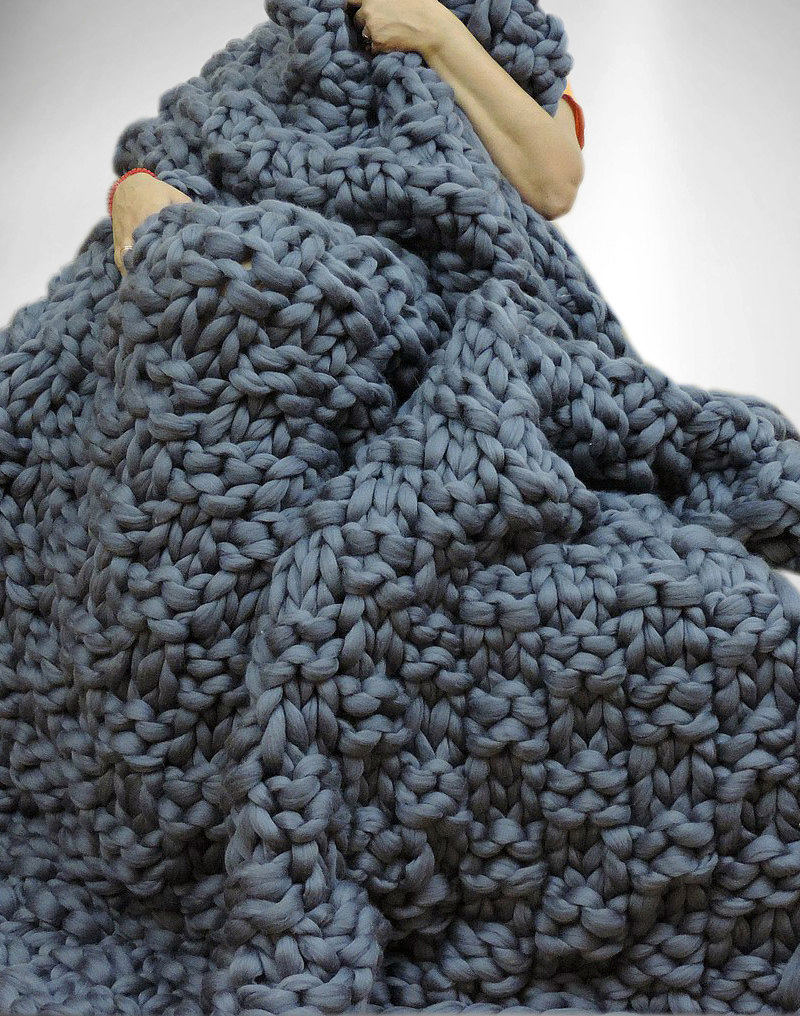 Chunky Blanket by Jennys Knit Co – available here.
---
1. Cozy up a drab living space
During the warmer months we shed excess layers and our home is spring-cleaned and simplified. When the chill finally hits, modern spaces can feel cold and sterile. Chunky throws are the best way to bring warmth back into the home and will ensure house guests a cozy and welcoming entry from the frosty weather.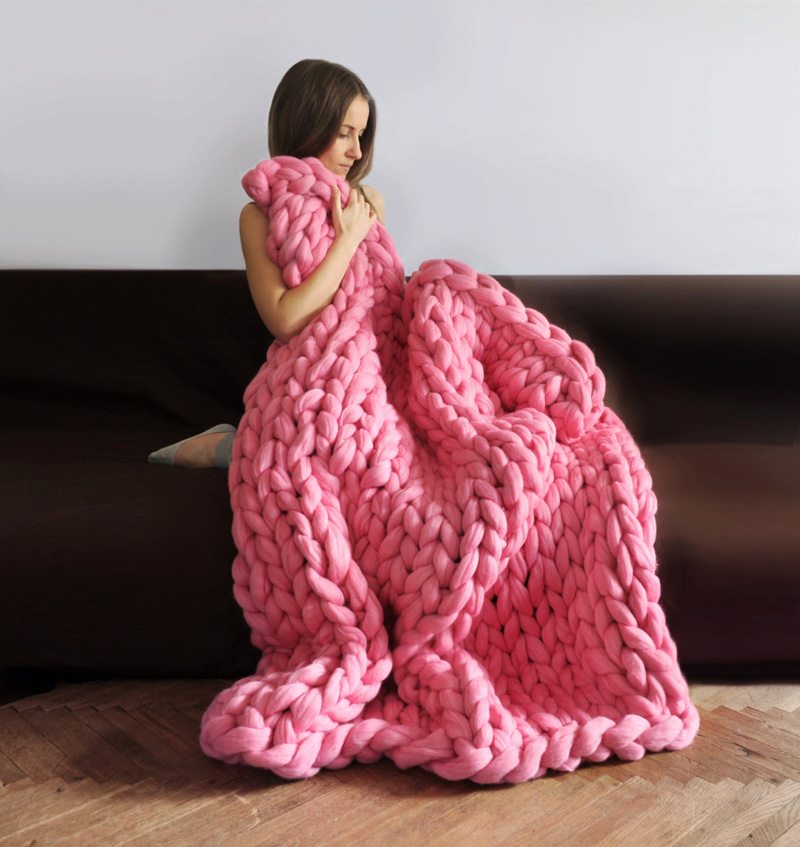 Grande Punto Blanket by Ohhio – available here.
---
2. Add a touch of nostalgia
Anything that reminds us of weekends at Grandma's house is like getting served a warm, fresh slice of pumpkin pie all over again. These blankets remind us what it feels like to be warmed to the bone with love… and maybe a sprinkle of nutmeg for good measure.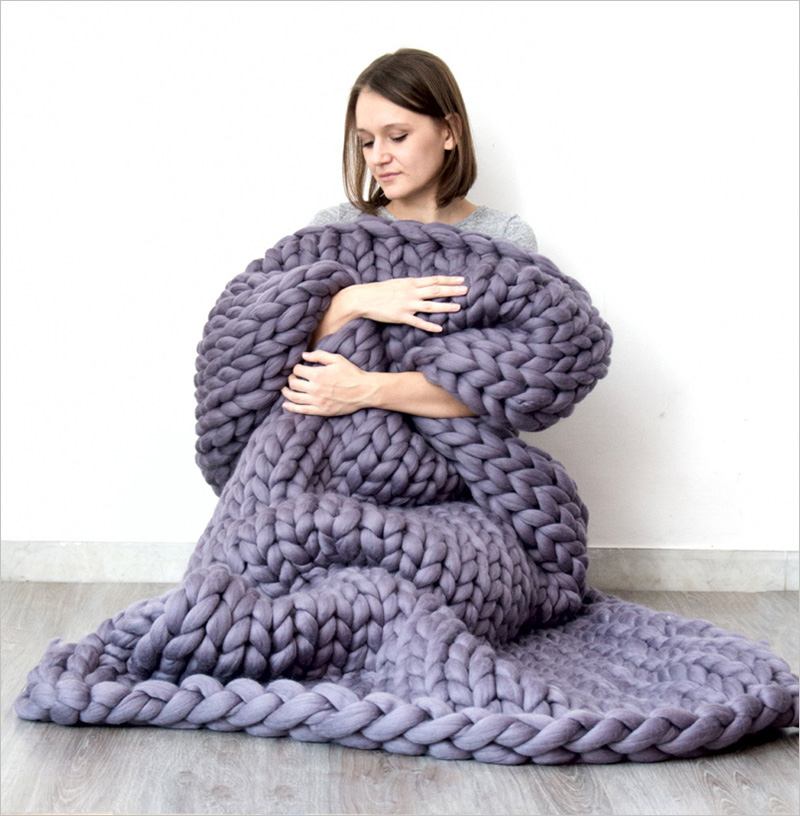 Chunky Merino Wool Blanket by Bloisem – available here.
---
3. Lower your electricity bill
Stop the endless thermostat fight between cohabitants and leave that dial on low. Not only will your bank account thank you, you may also bring some much-needed peace to the household. Just ensure there are enough blankets and cushions to go around.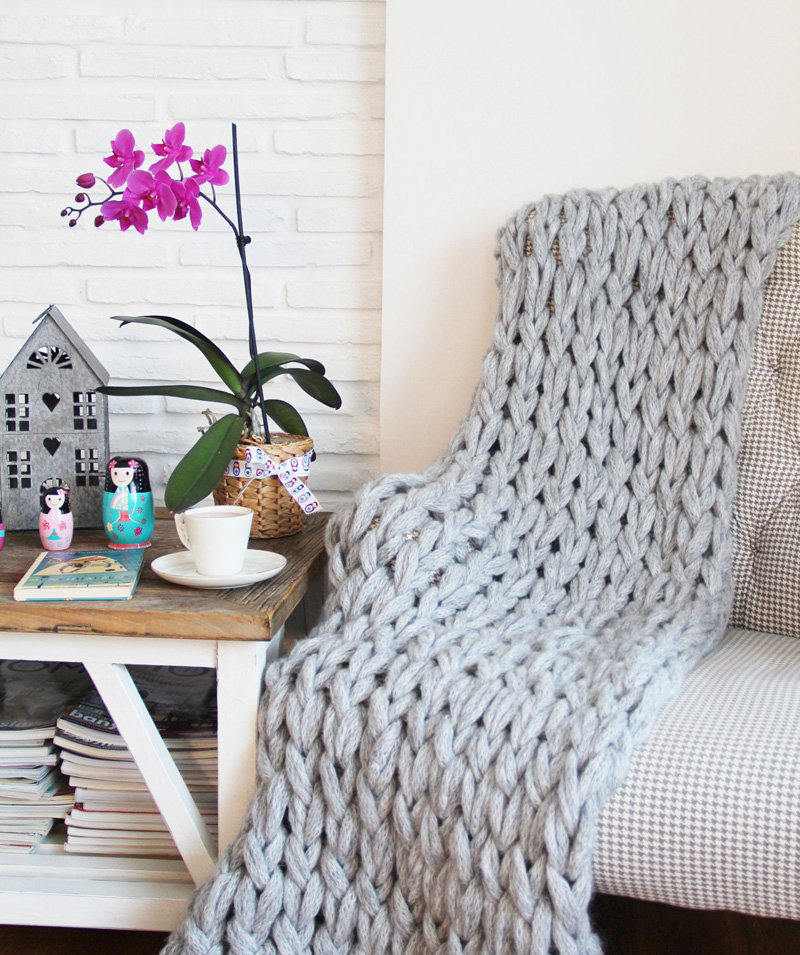 Chunky Knit Throw by The Knit Therapy – available here.
---
4. Strut that wintry style
It is the only time of year you can get away with walking out of the house wrapped in a blanket; though this chic, chunky knit is no longer just a throw- it is your new sophisticated poncho. And with those snug leggings and all-weather boots? You're rockin' it.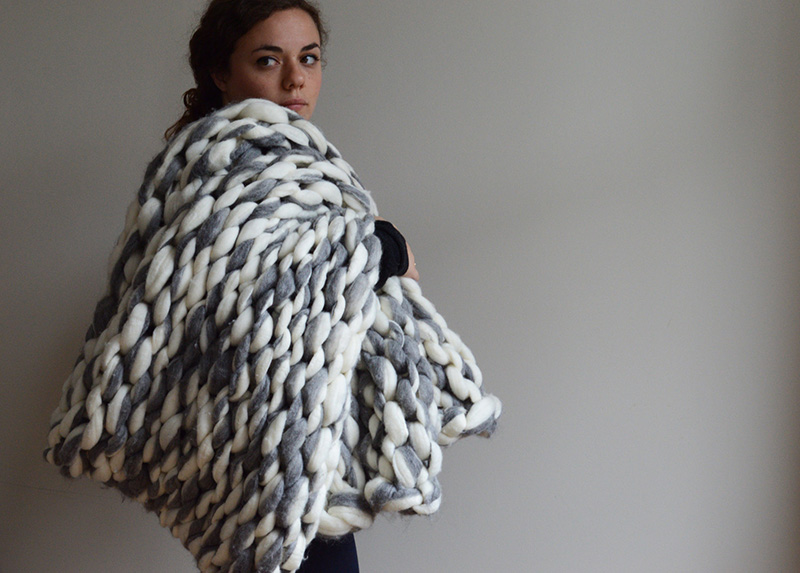 Chunky Alpaca & Merino Throw by BroadwickFibers – available here.
---
5. Gain the supreme cuddle partner
Let's face it- maybe your other half is lacking in the snuggle department. Good thing these gems hug you back, conform to your body like an indoor leaf pile, and keep you warm until you push them away. Enough said.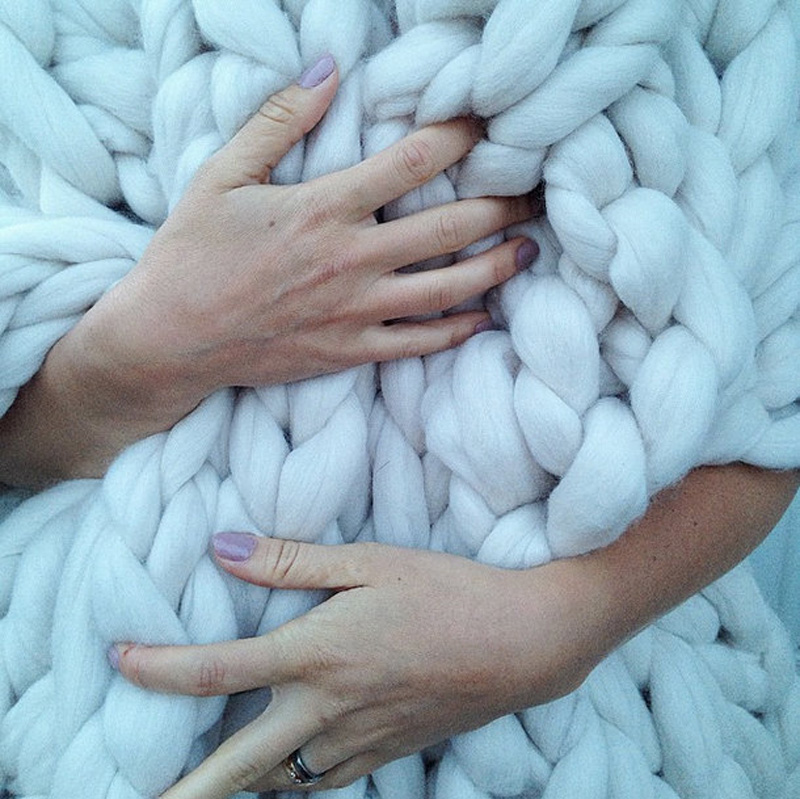 Giant Super Chunky Knit Blanket by MANUOSH – available here.