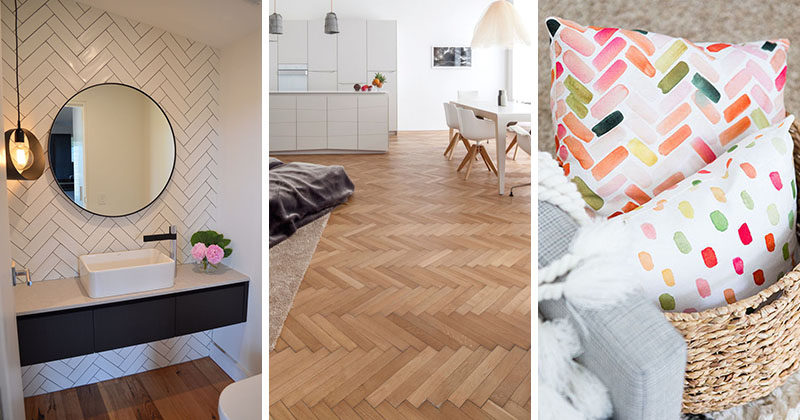 Herringbone is a fun way to bring pattern into your home without being over-powering. There are a number of ways you can introduce it into your home, let's take a look.
1. Herringbone Feature Wall
A herringbone feature wall creates an eye catching design element in whatever room its in. A wall of wood panels in the bedroom, a tile wall in the bathroom, or panels in the living room, all arranged in the herringbone design make for unique displays that show off your creative and stylish side.
---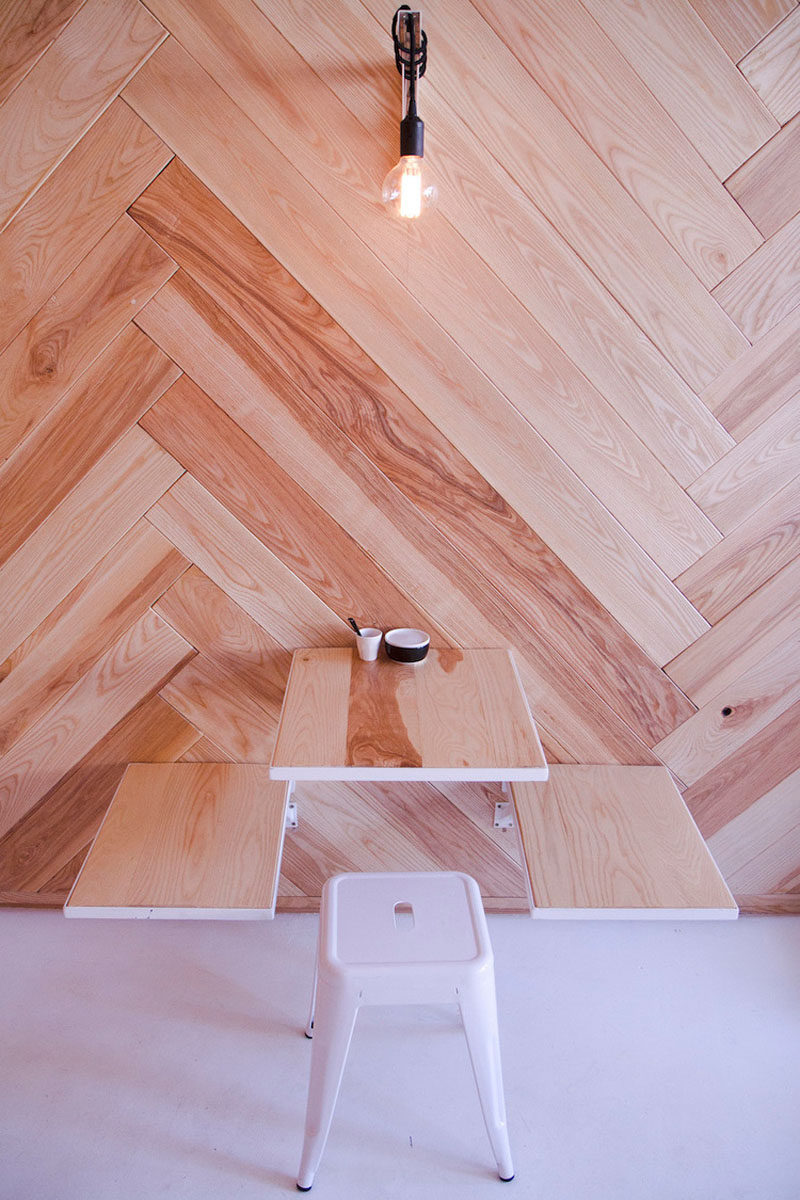 Interior design by Lucky Pony. Photography by Andrew Berry.
---
2. Tiles Laid In A Herringbone Pattern
A twist on the traditional subway tile arrangement, the herringbone pattern as a wall in a bathroom or a backsplash in a kitchen makes for a more unique element and adds the modern herringbone pattern to your home in a subtle sort of way.
---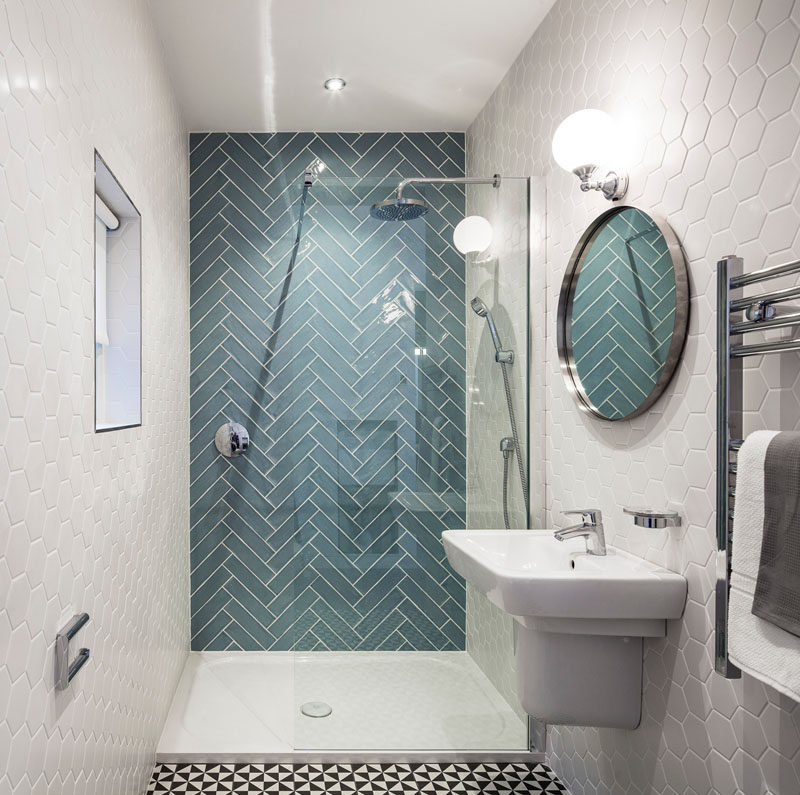 Inspirational bathroom by RENOVA
---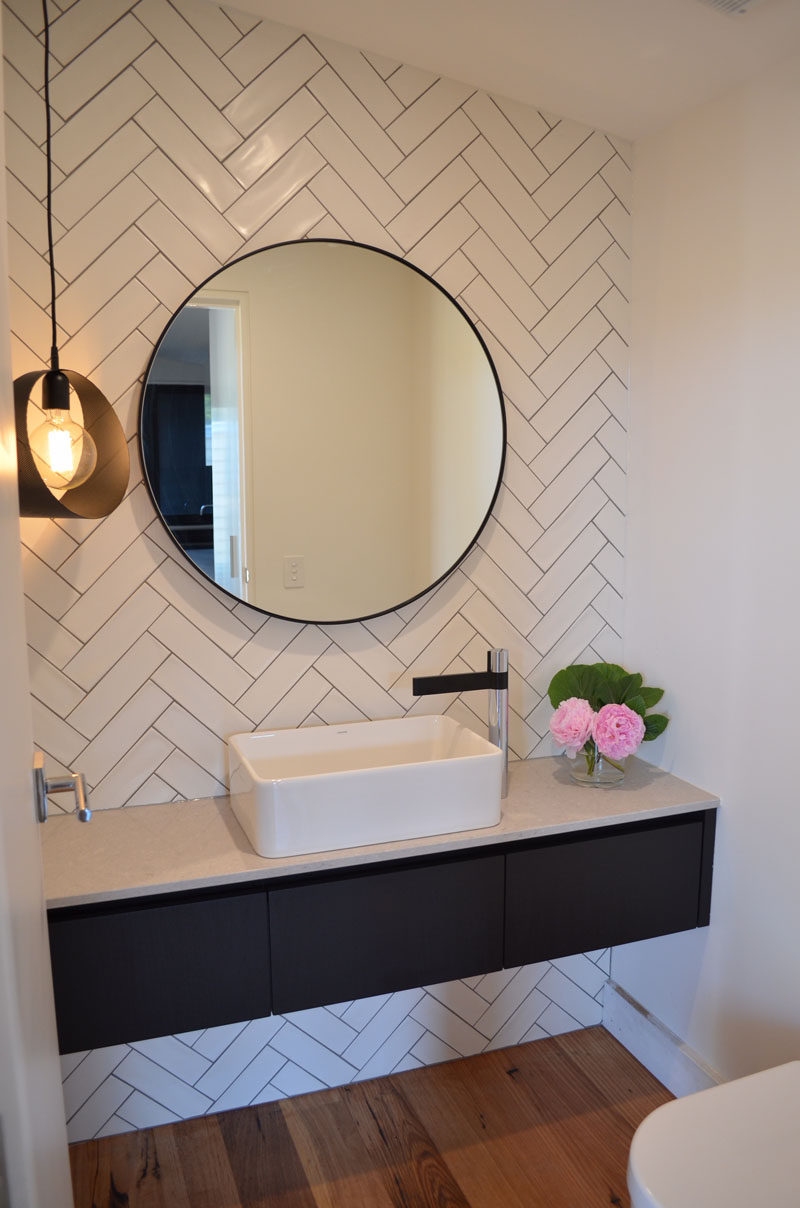 Inspirational bathroom from Caesar Stone
---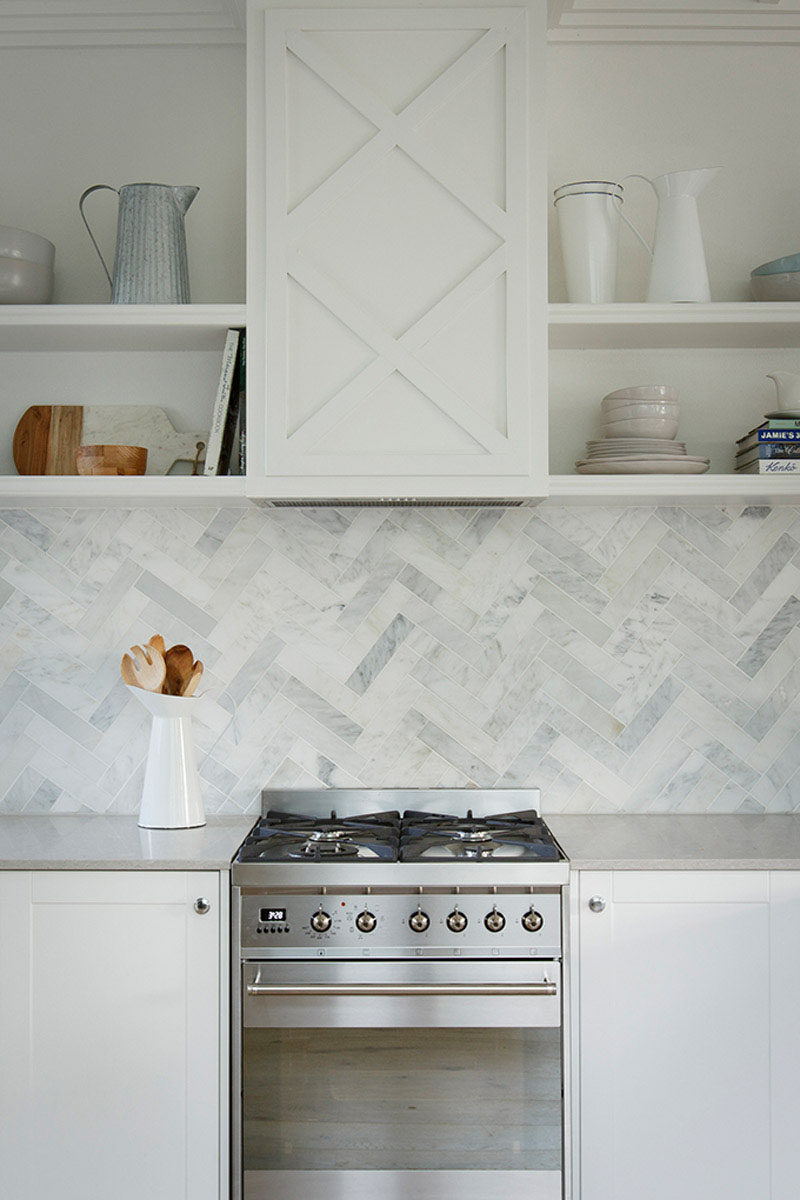 Inspirational kitchen from Caesar Stone
---
3. Herringbone Headboard
Wood headboards are an easy way to add warmth and coziness to your bedroom. Brightly colored hardwood strips arranged in a herringbone pattern and surrounded with a trim that matches your accent colors makes for an unexpected design detail. Plus it's completely customizable, making it possible in bedrooms of all color schemes.
---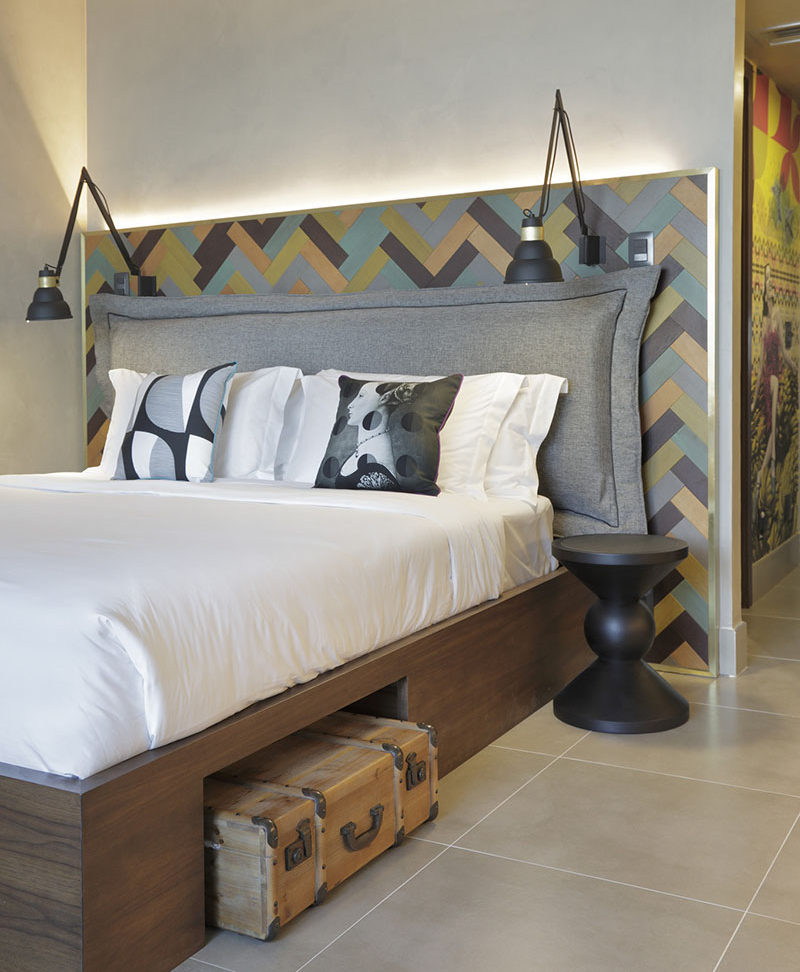 Inspiration from Yoo2 hotel. Interior design Yoo Design Studio and Melina Romano. Photography by Denílson Machado.
---
4. Herringbone Decor
If you like the herringbone design and want it in your home without it overwhelming your space, consider herringbone patterned pillows. It'll soften your space and bring in a bit of texture and pattern but won't be distracting or overpowering.
---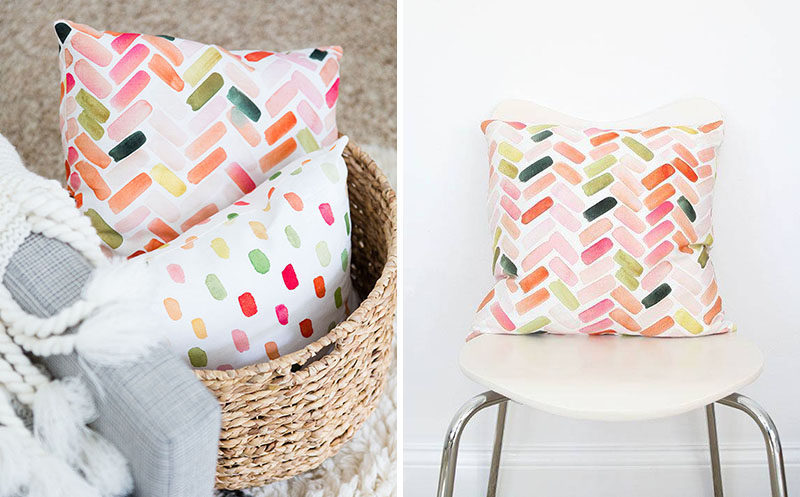 Pink & Orange Herringbone pillow cover by Yao Cheng Design.
---
Modern artwork is another way to introduce a herringbone pattern. It adds personality to your space, warms it up, and makes bare walls a little more fun.
---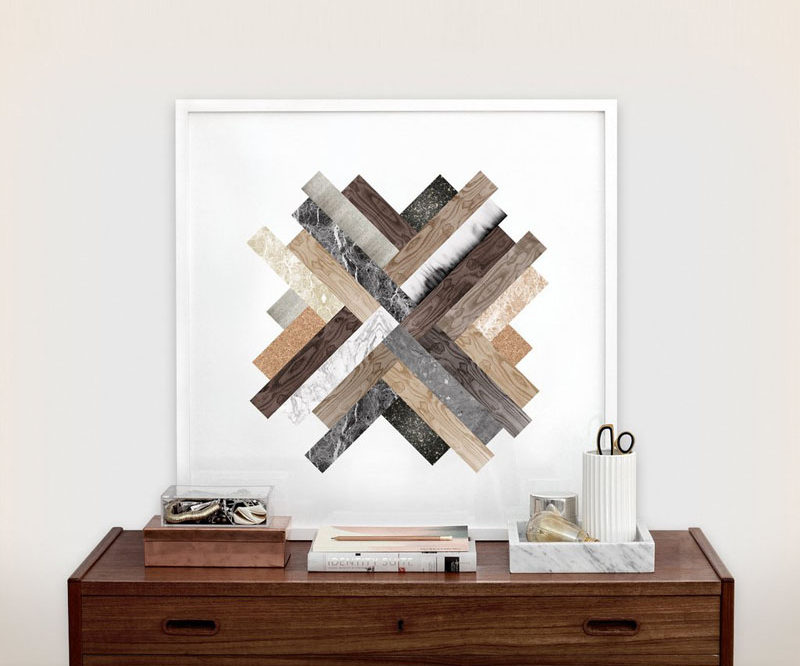 Herringbone Fusion Art Print by Kristina Krogh. Available through Snoku.
---
5. Herringbone Door
A subtle way to make a patterned statement is to put it on your door using a dark color wood. This dark door makes a statement on its own but the herringbone pattern on the back of it adds a bit of extra style and unexpected texture to the entry way.
---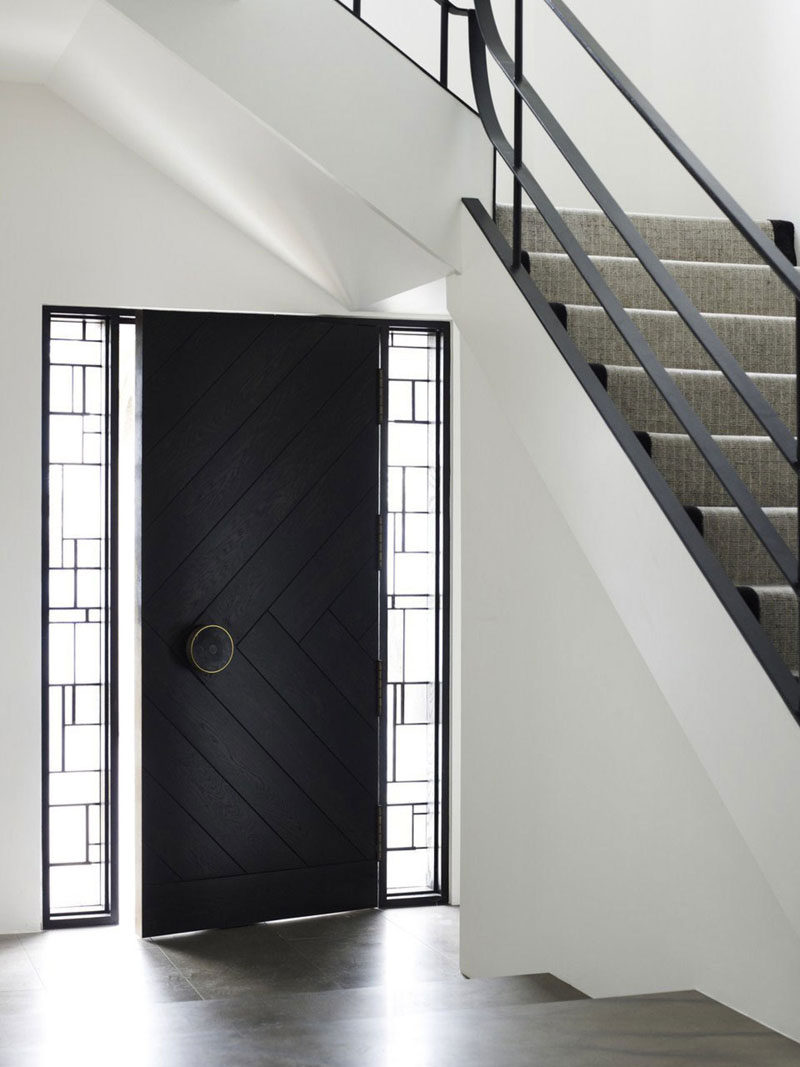 ---
6. Herringbone Flooring
Perhaps the most obvious way to include the herringbone pattern in your home is in your flooring. Wood flooring can be arranged in a herringbone design to create a delightful focal point.
---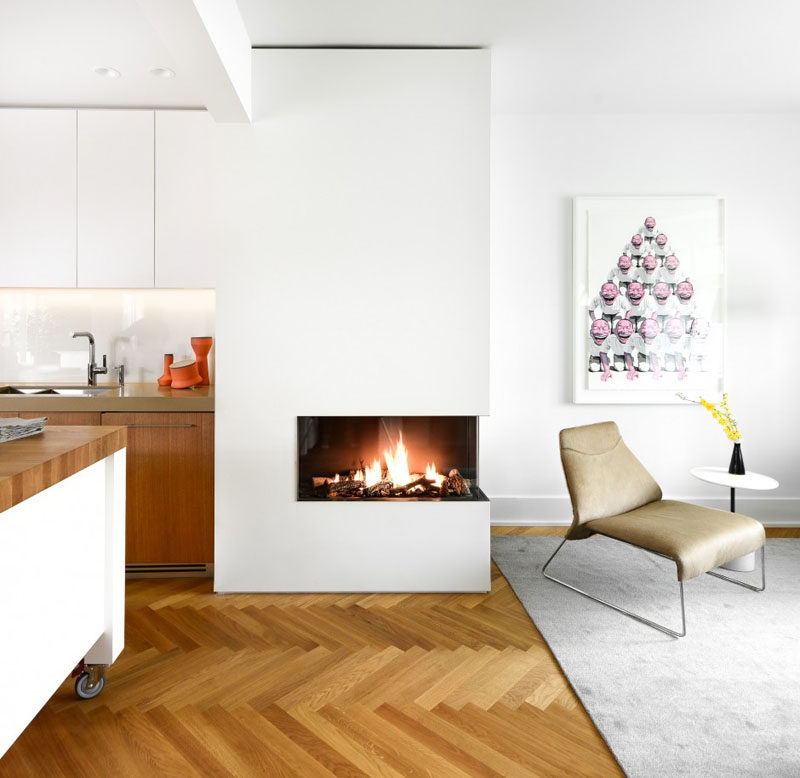 ---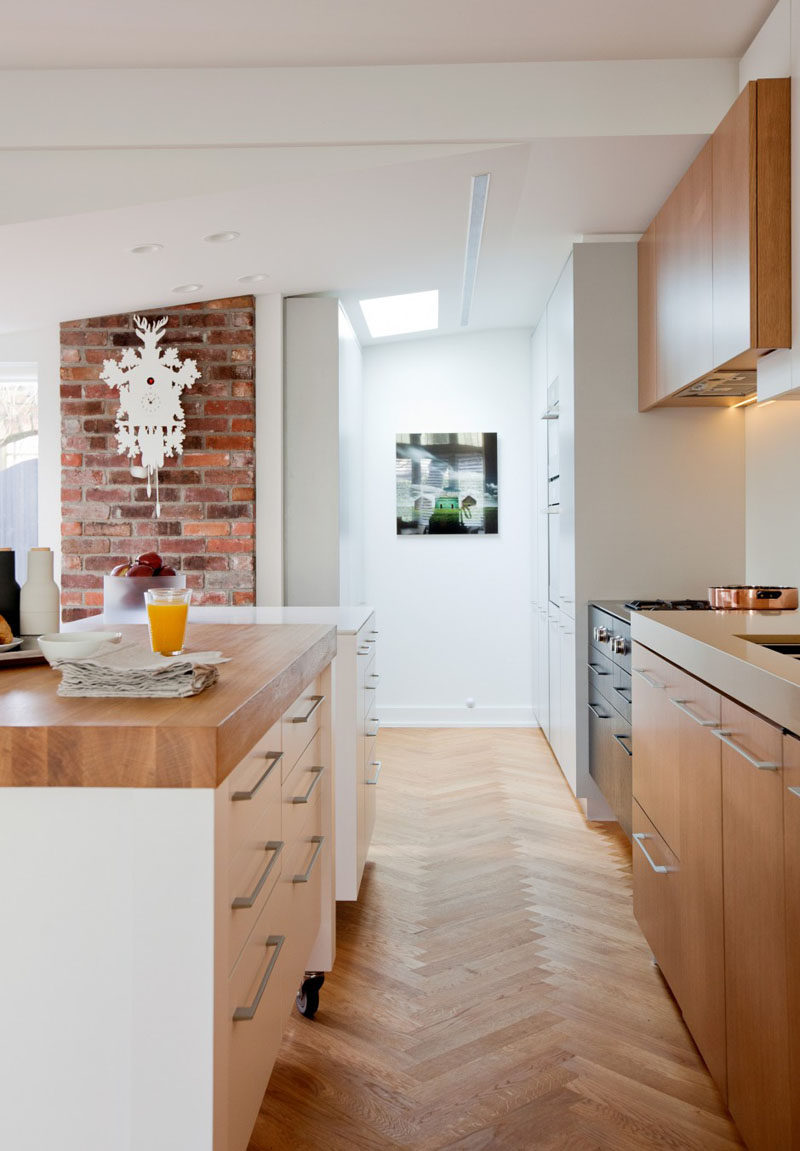 ---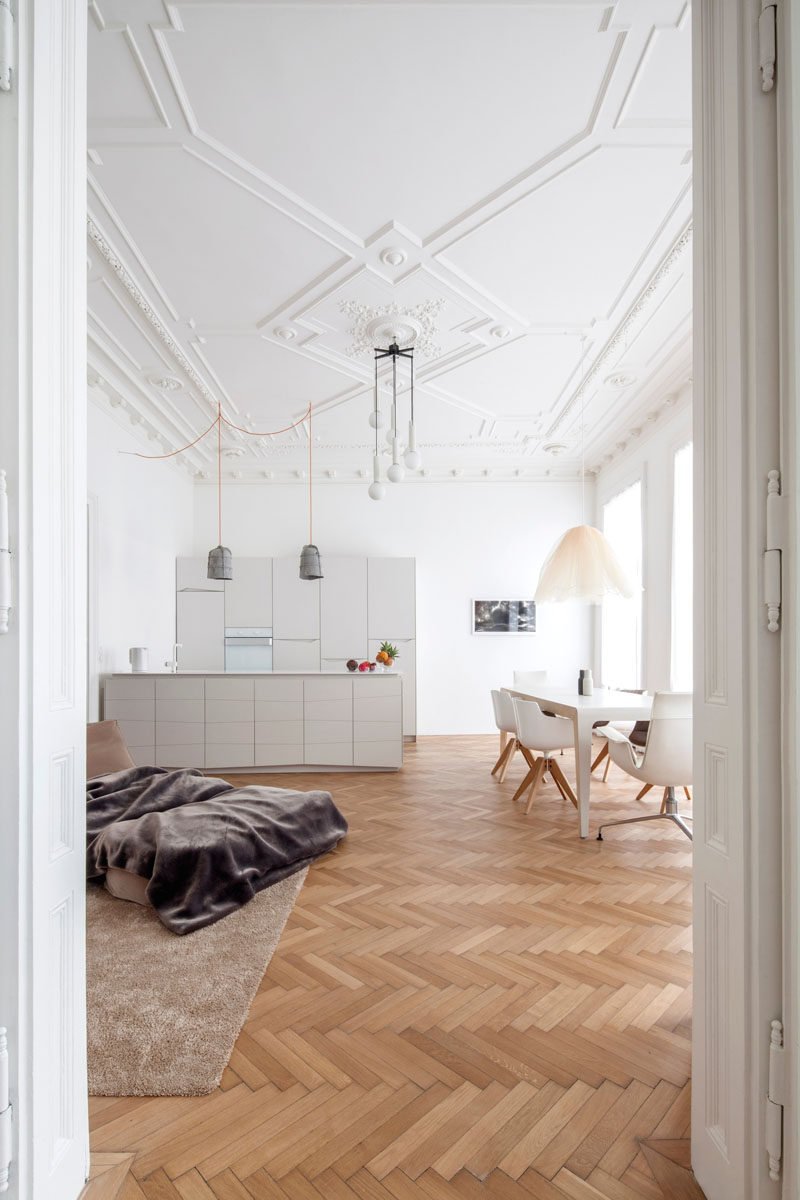 Inspiration from a home designed by Destilat Architecture + Design. Photography by Monika Nguyen.