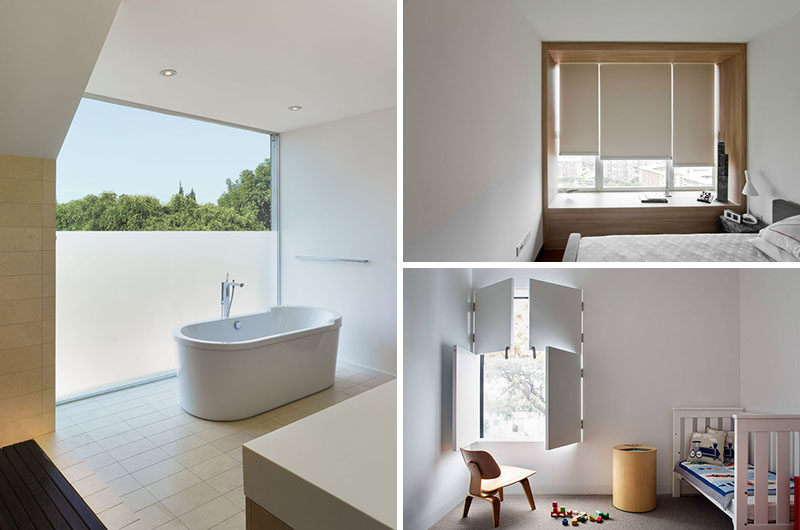 Windows are great, but sometimes you need to shut out the light, so here are 7 different ideas for ways you can cover your windows.
1. Roller Shades
Available in a range of opacities, these window coverings are easy to use and can give a bit of extra privacy or be completely blacked out letting you sleep in total darkness. They're on a roller that's usually rolled up with an attached pulley system, but can also come in high tech alternatives that let you open and close your blinds at an easy press of a button.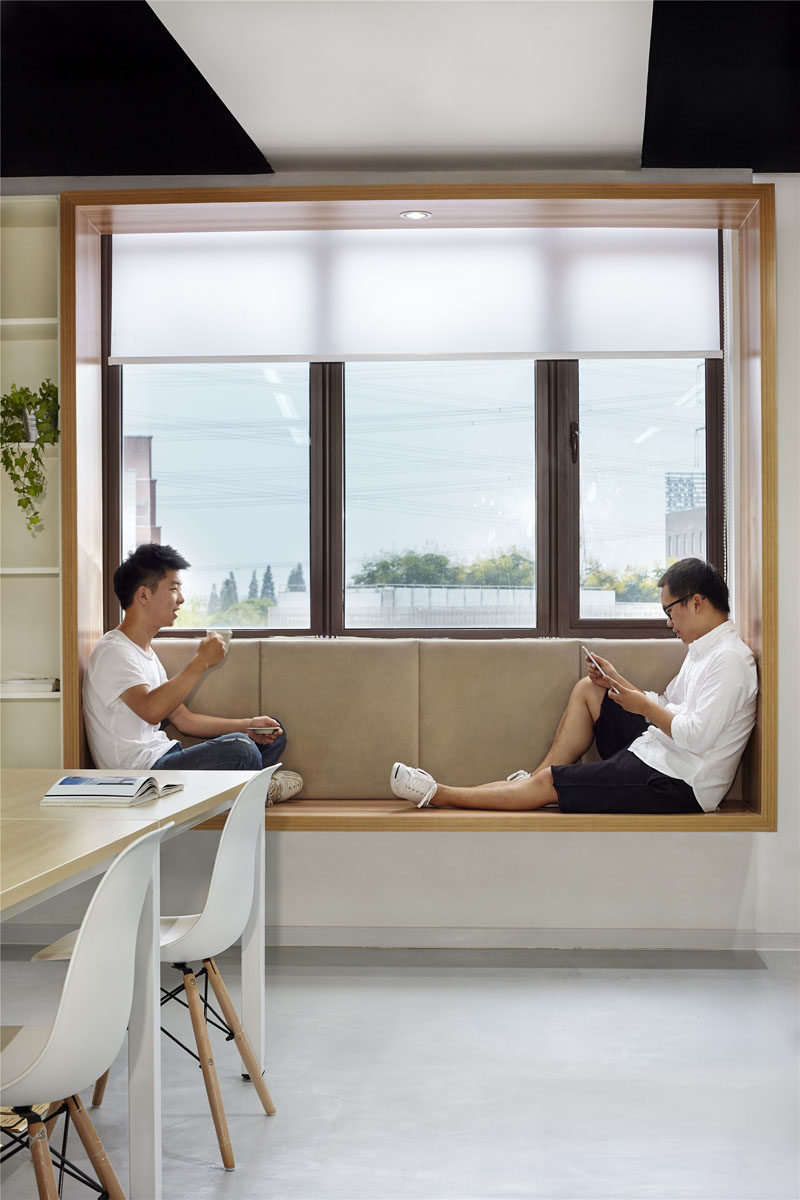 Designed by Muxin Design completed this modern office. Photography by Zhang Daqi.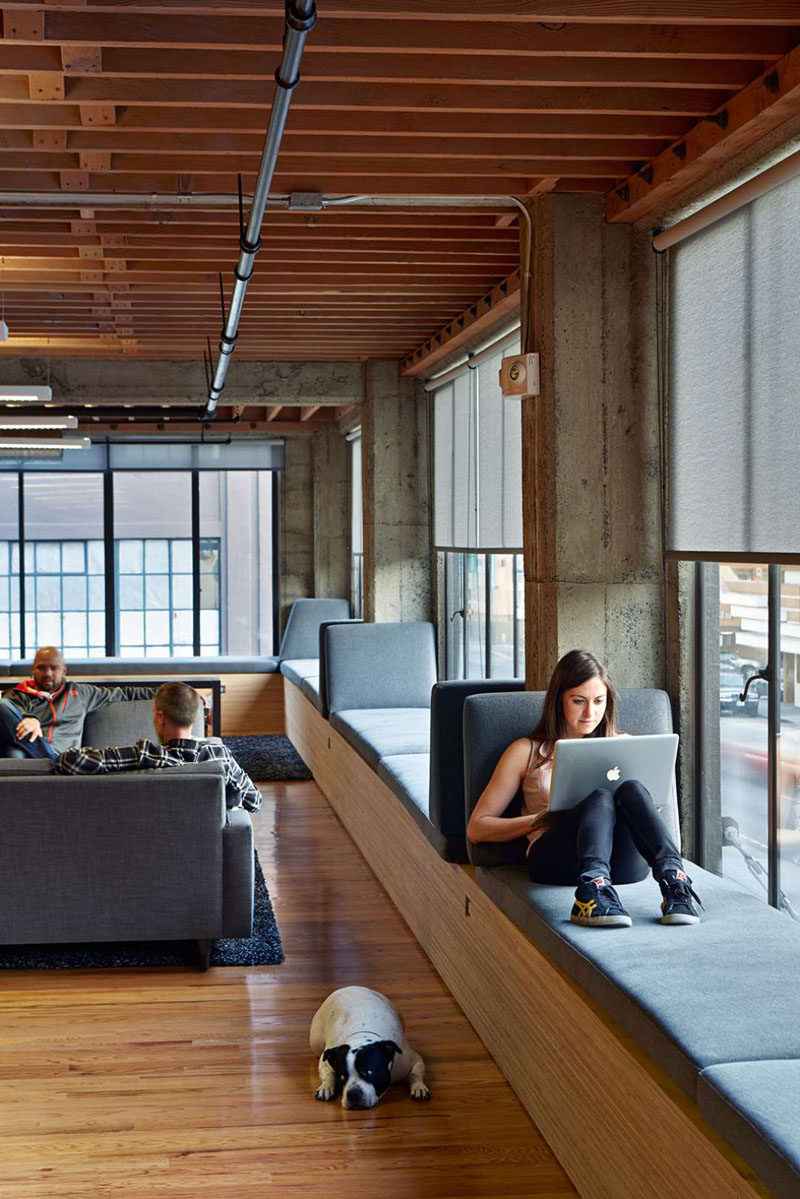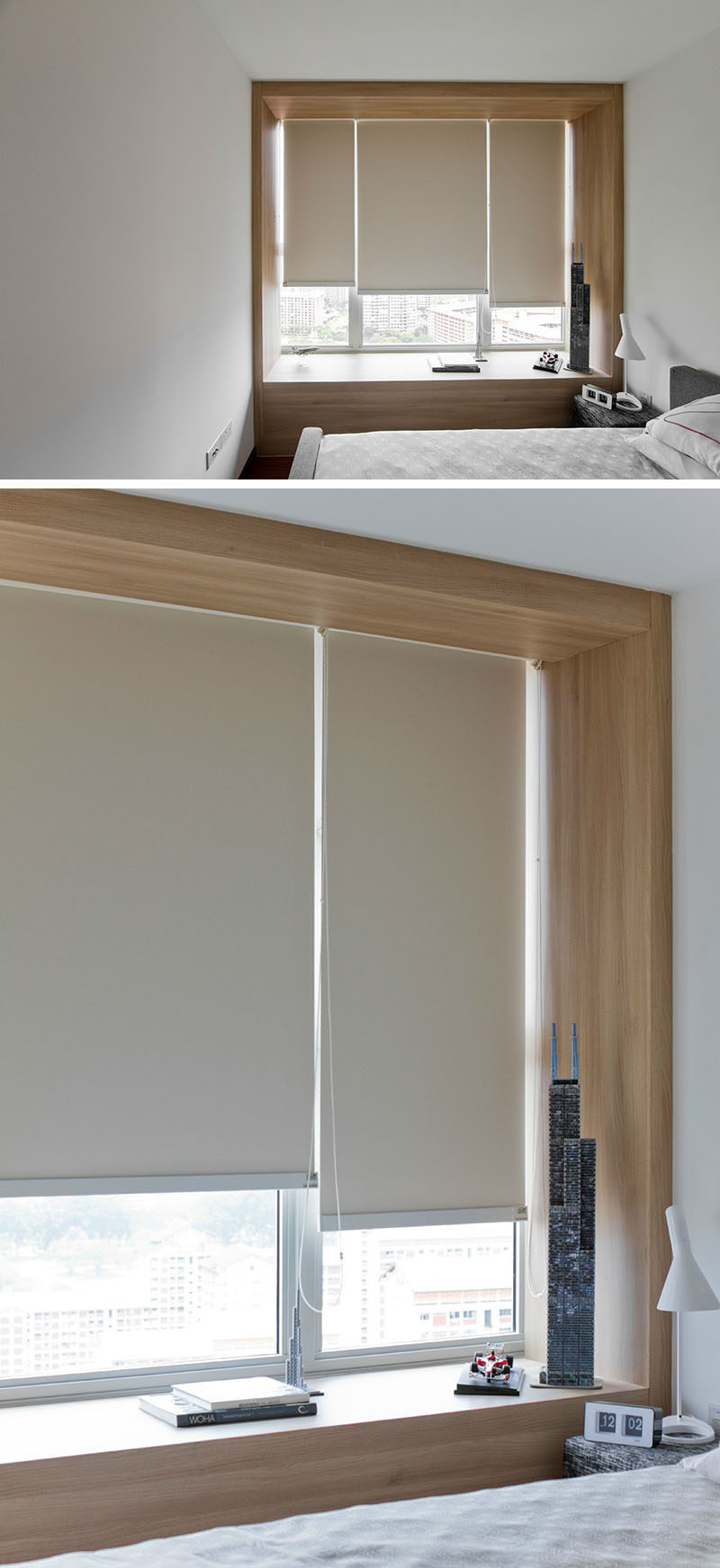 2. Shutters
Shutters are typically associated with older, traditional houses, but modern shutters do exist, and they can look amazing. With options for both interior and exterior shutters, they can be a stylish way to block out unwanted light and increase the privacy of your home.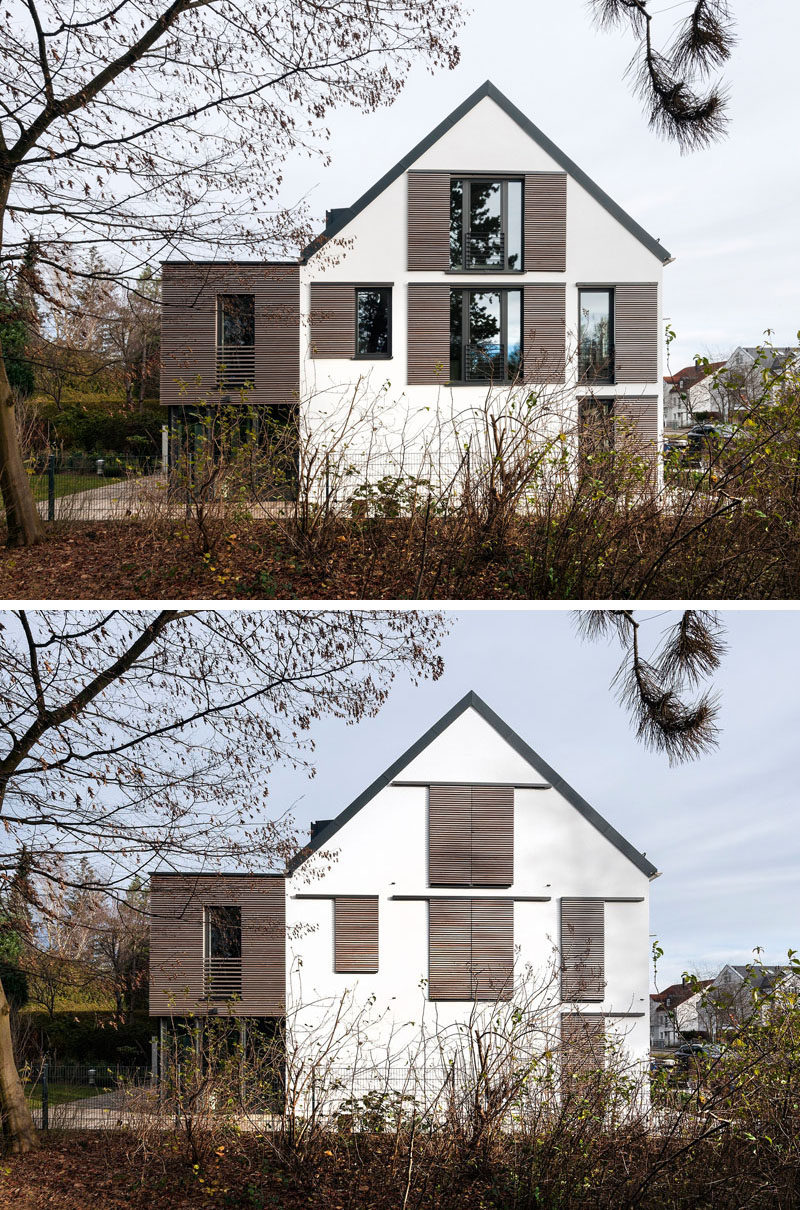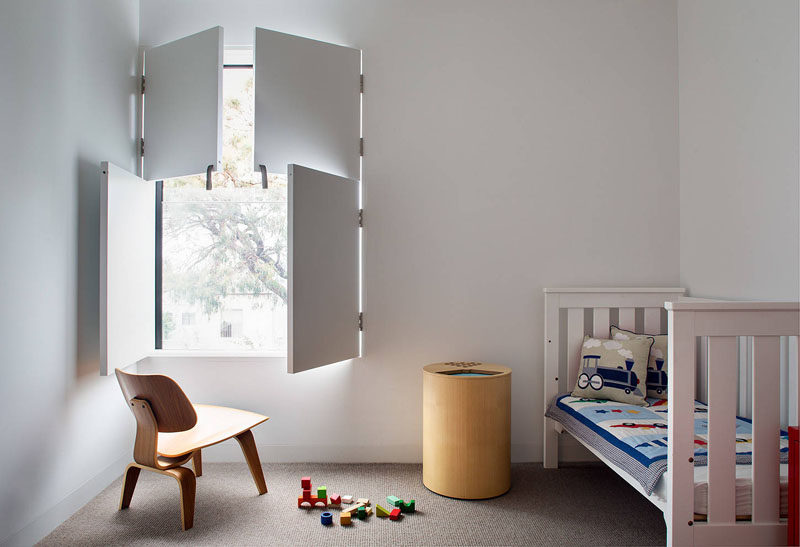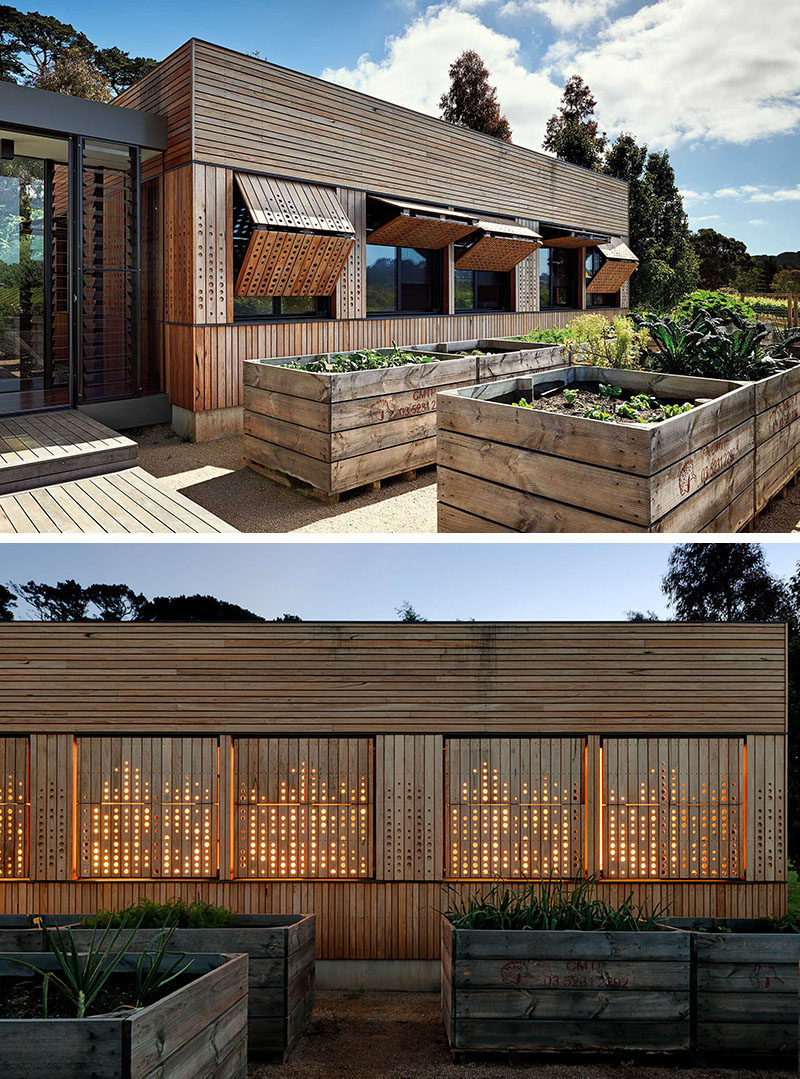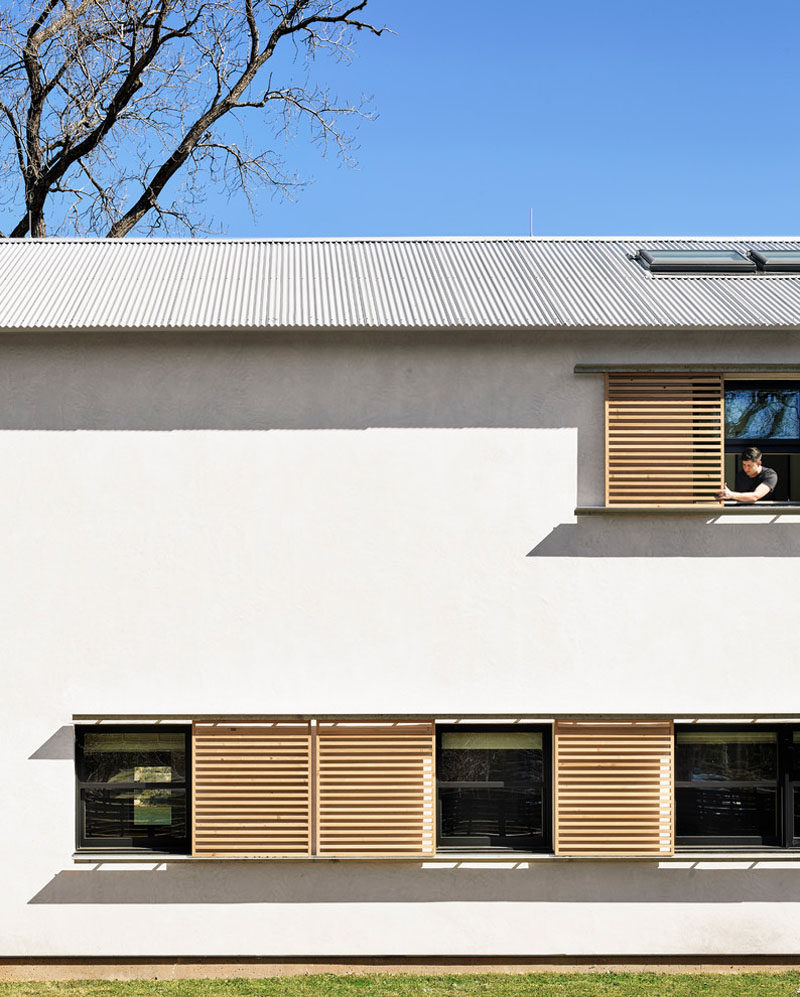 3. Frosted Glass
Frosted glass lets you enjoy the natural light coming through your window but ensures that nobody will be able to see into your home. You can frost an entire window for ultimate privacy or you can partially frost it so you can still enjoy the views outside.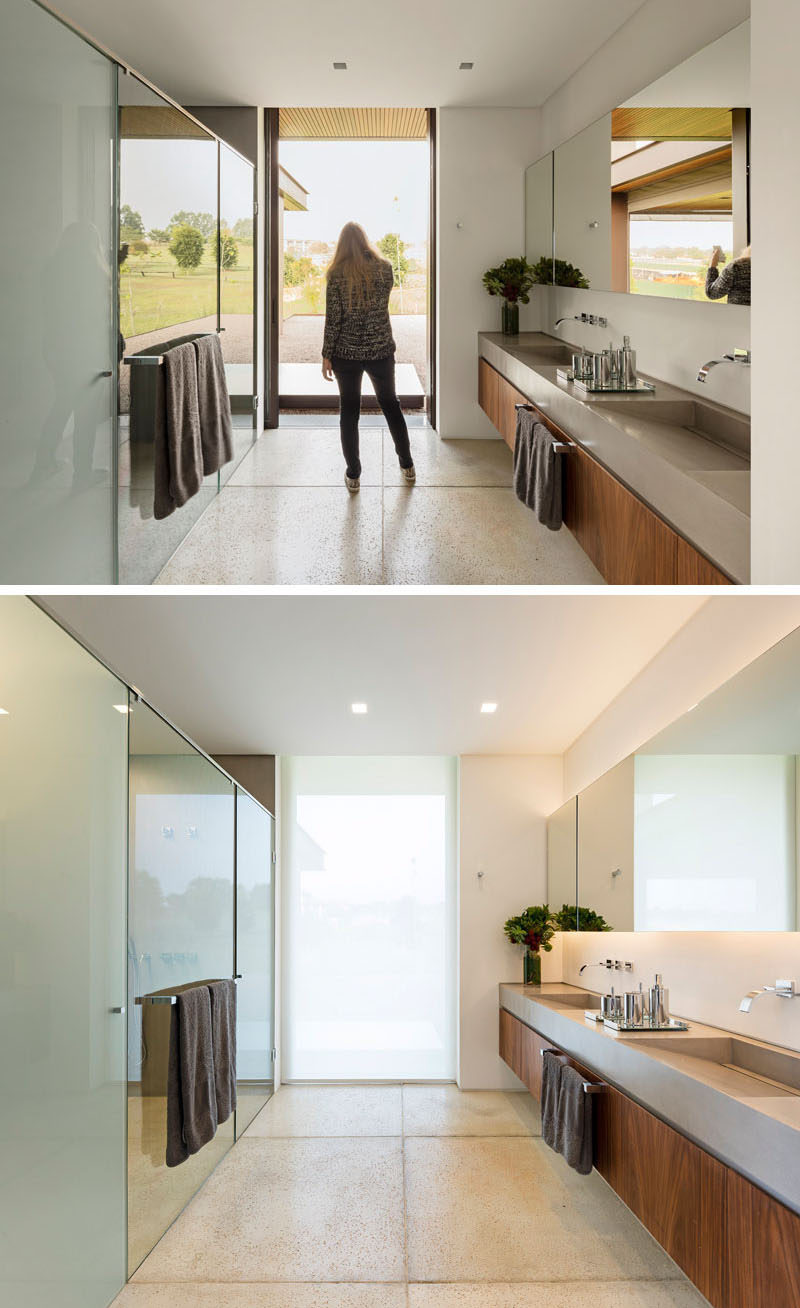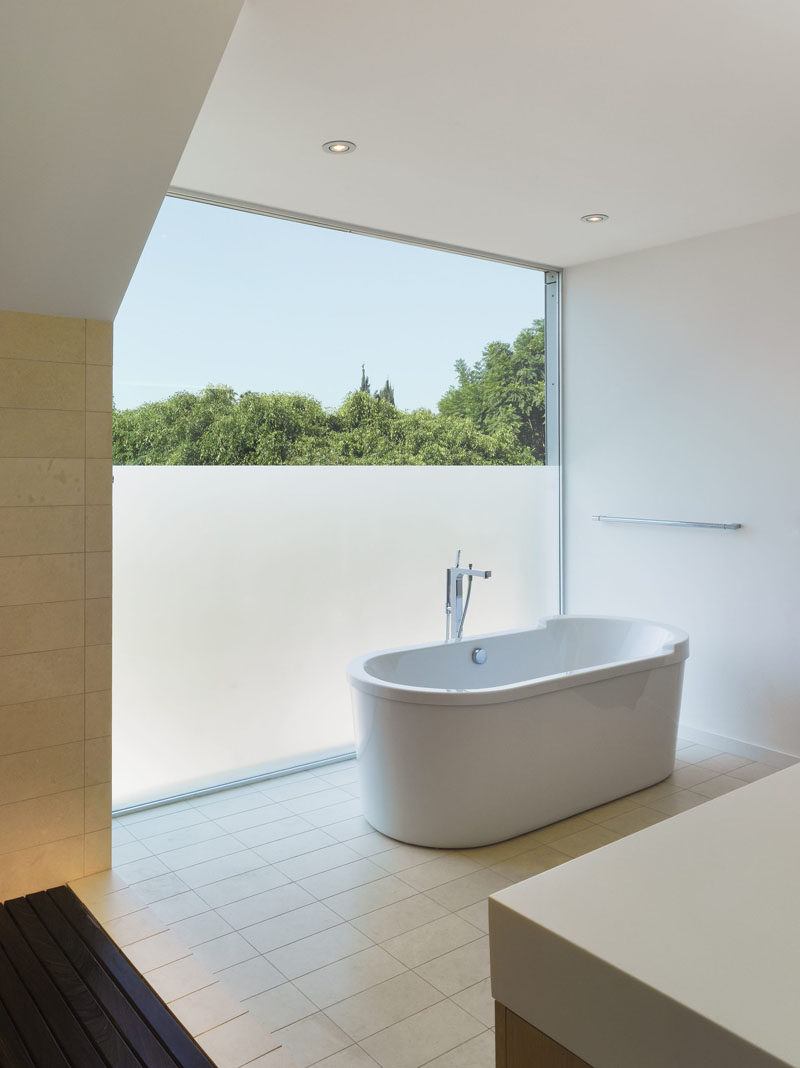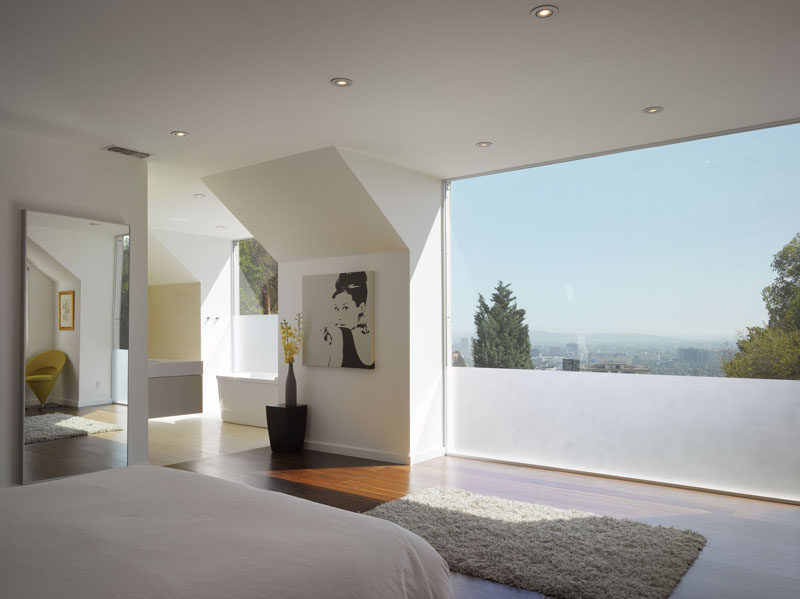 4. Curtains
Probably the most common window covering, curtains provide privacy, block light, and act as an important decor piece in any room. They can be made from virtually any material, come in endless pattern possibilities, and can make a space feel open and airy or quiet and dark, depending on the thickness of the material used.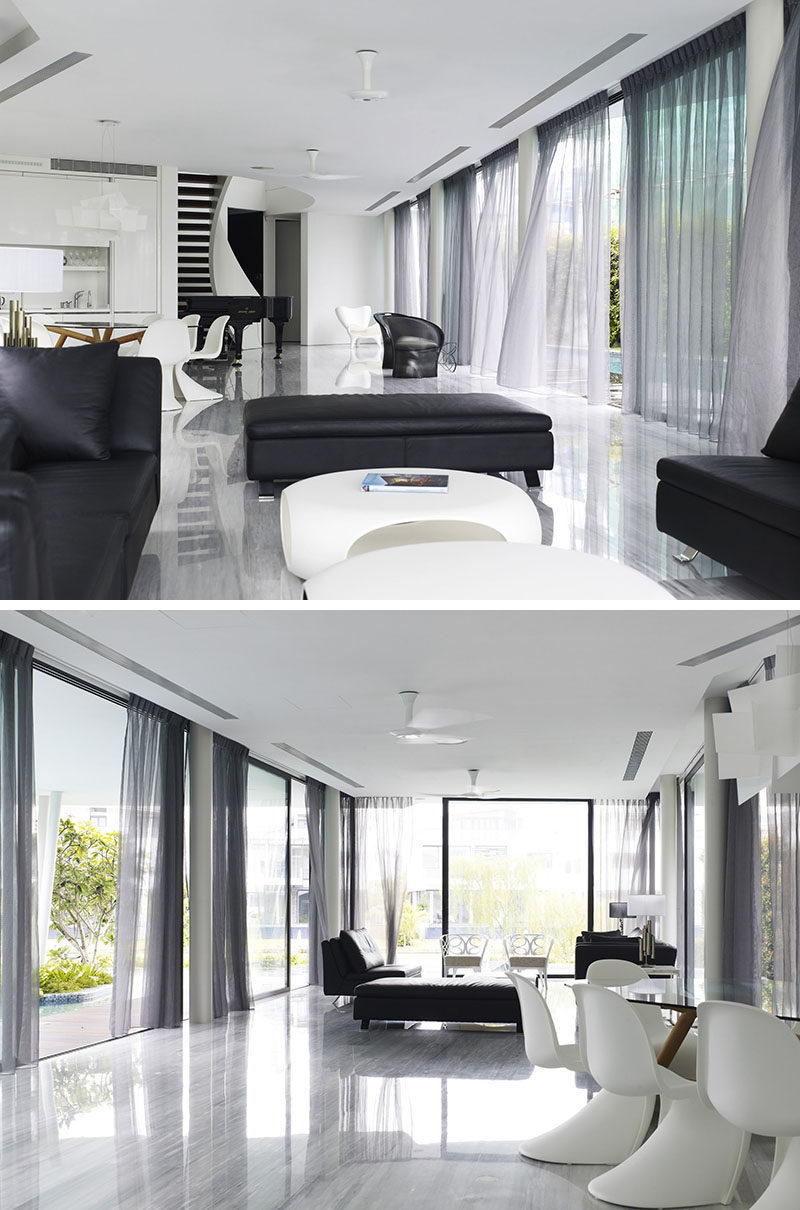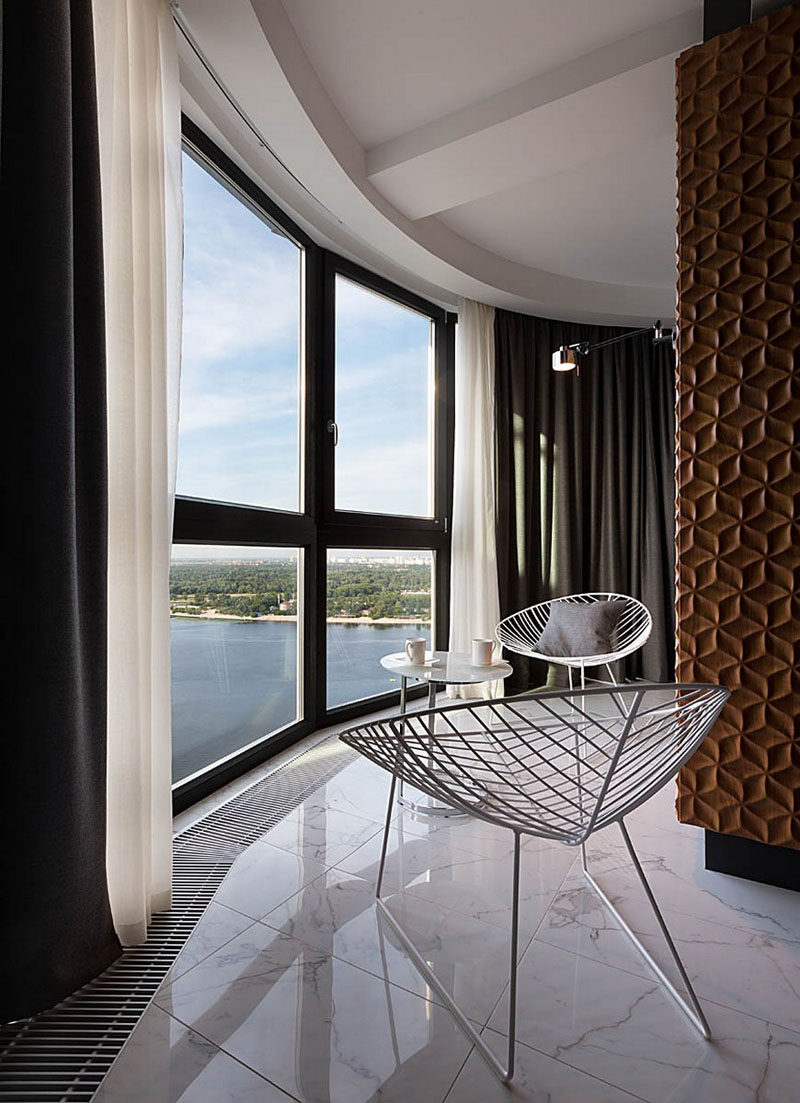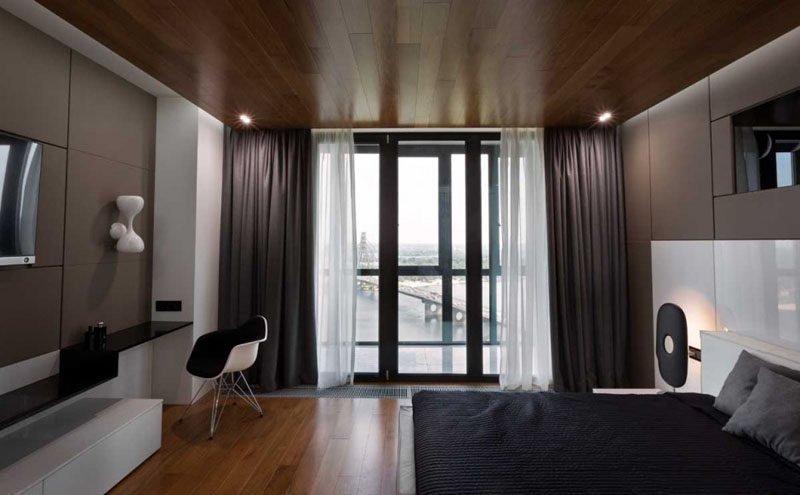 5. Roman blinds
Roman blinds, also called roman shades, are similar to roller shades but take on a different look when they're pulled up. A special type of stitch is done along the sides to create folds in the fabric as it's pulled open, which creates a distinct look at the bottom of the blinds. They can be made from gauzy fabric that's more decorative than functional or they can be made from blackout material to plunge rooms into darkness when the blinds are closed.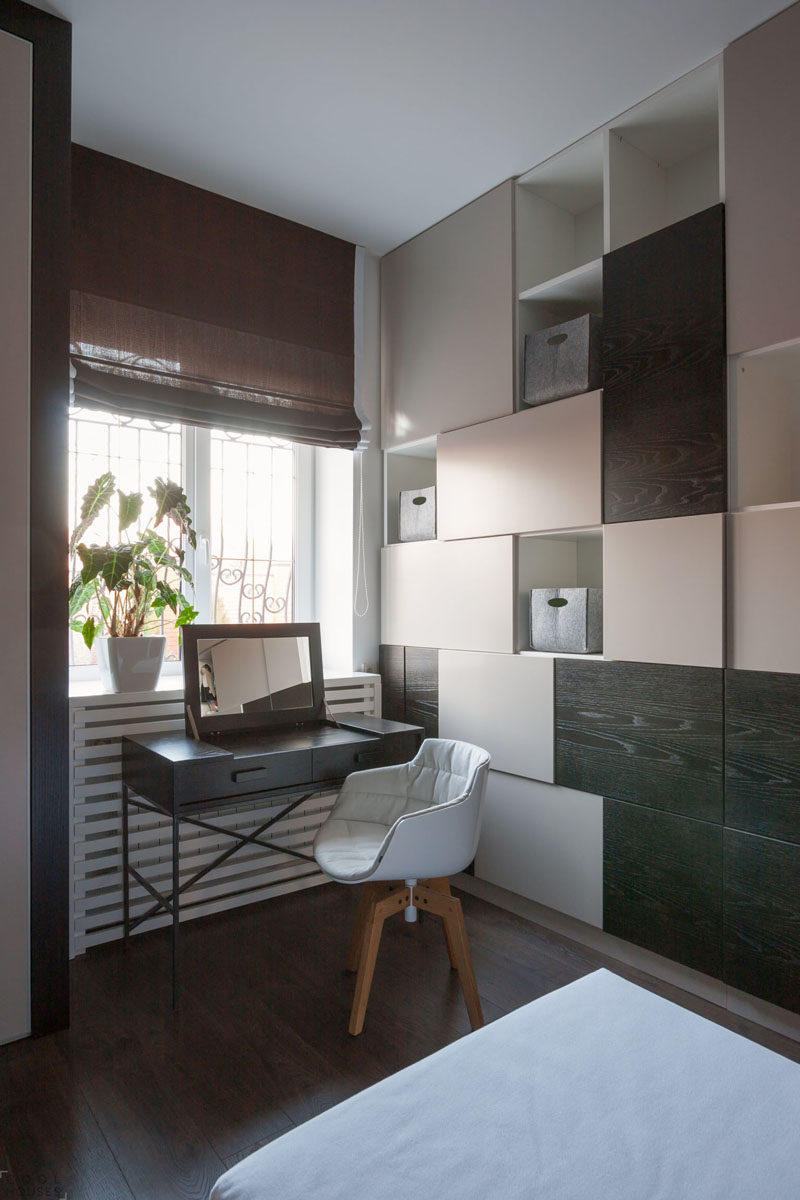 SVOYA Studio designed this bedroom. Photography by Tanya Kovalenko.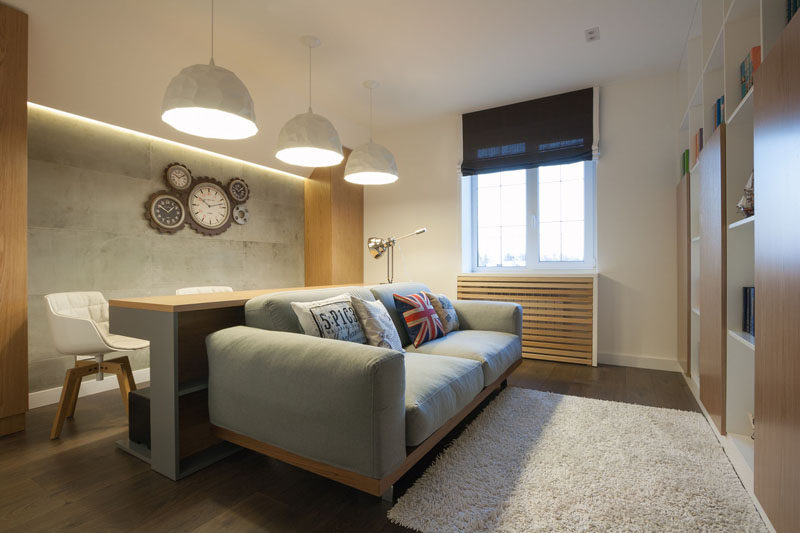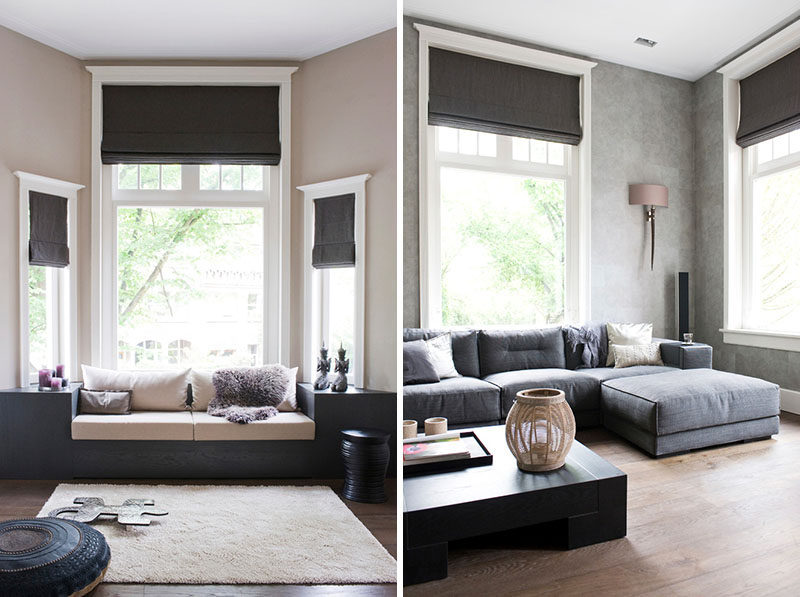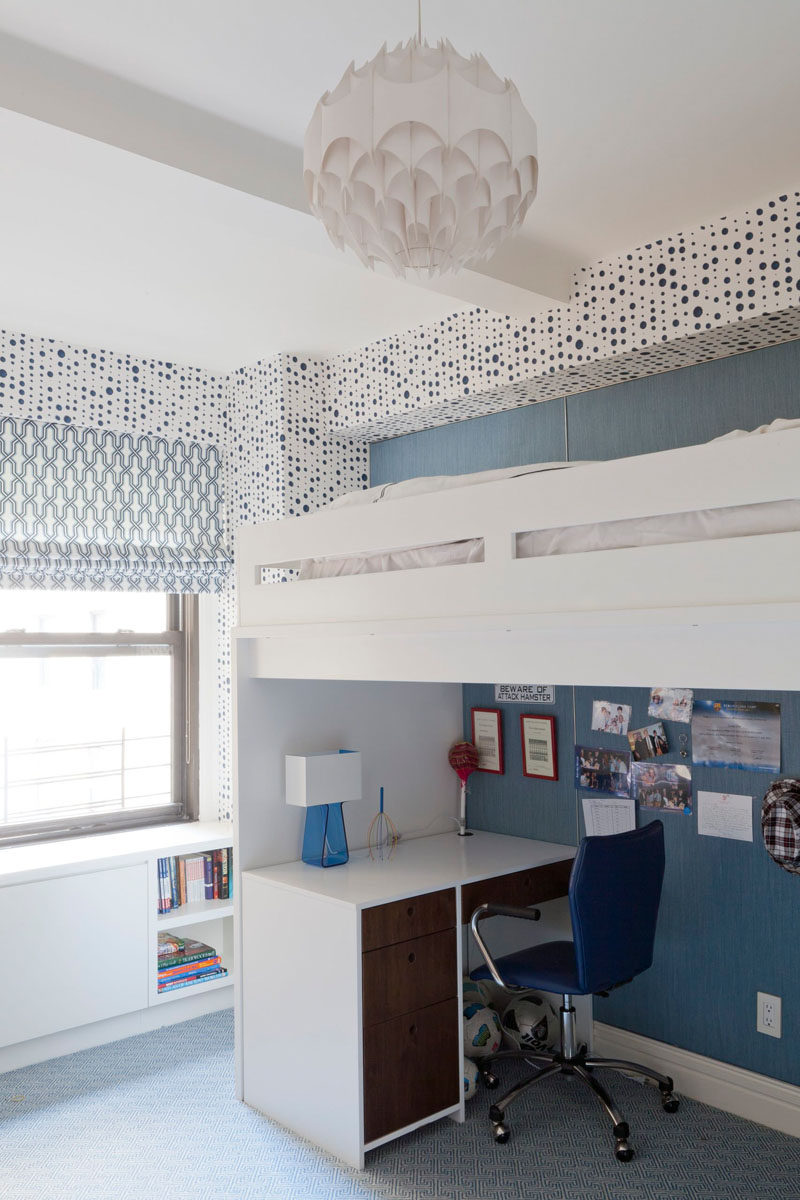 6. Venetian Blinds
Venetian blinds are a simple type of blind that opens in two ways to give vary degrees of openness and light. When the shades are open, only a bit of light is let in and an element of privacy is retained. When the entire blinds are pulled up the windows are completely exposed and let all of the light from outside come pouring in.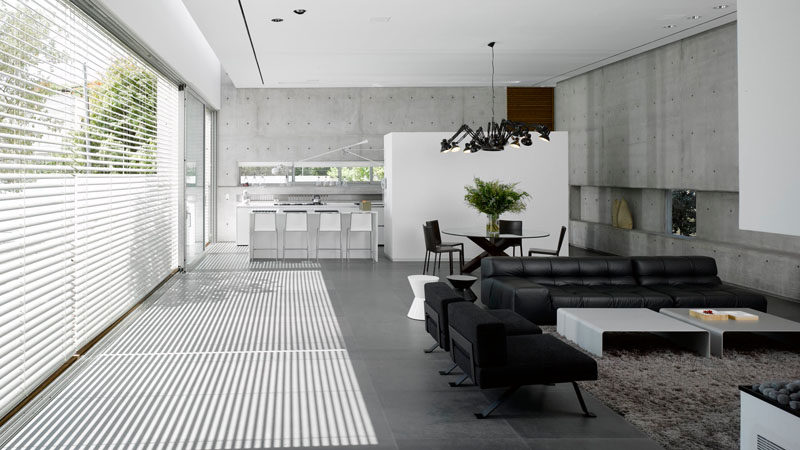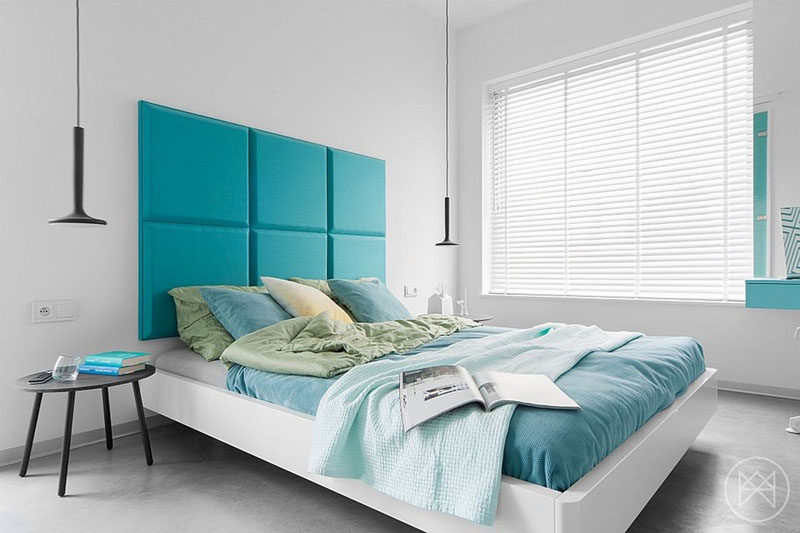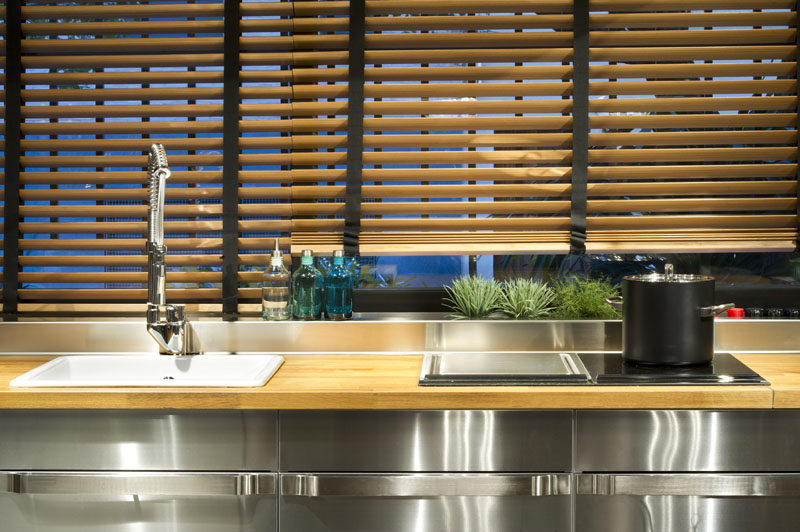 7. Louvres
Louvers are a combination of shutters and Venetian blinds. To allow maximum light in, they open like shutters. But when they're closed they have shades that can be tilted to allow varying degrees of light through them. While they're typically horizontal they can also be made vertically for a more unique and modern look.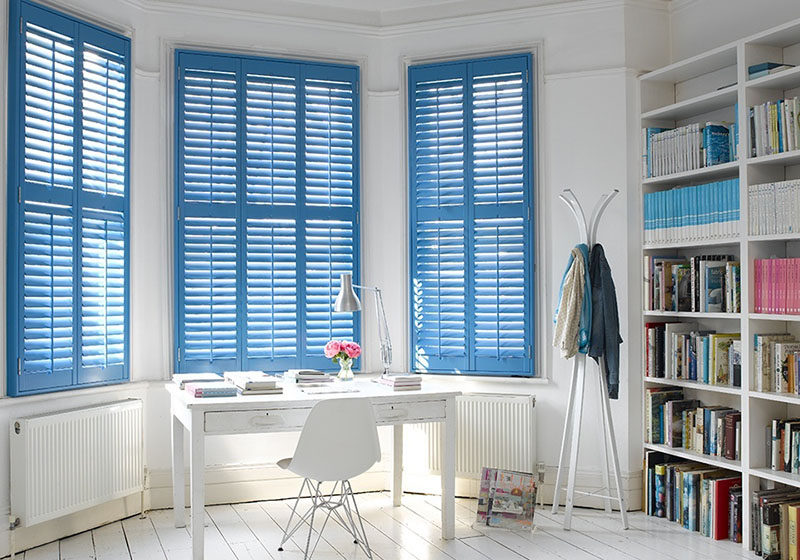 Inspiration from The Blind Company.