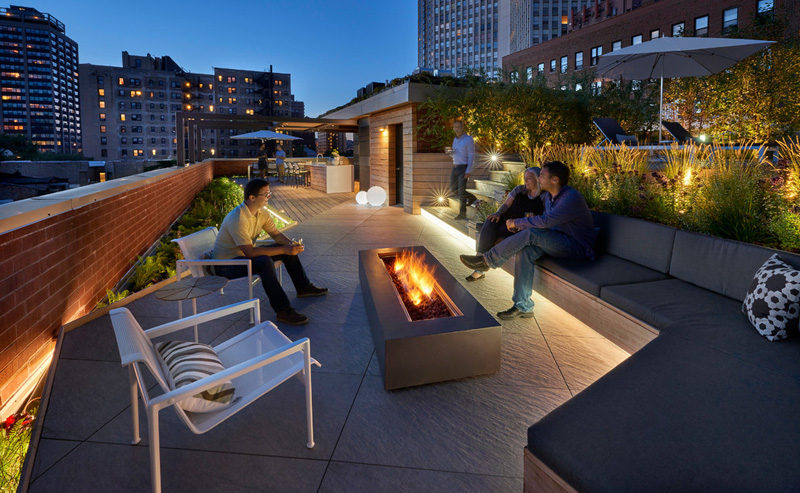 When dSPACE Studio were designing this roof top deck for a building in Chicago, they really thought about how to create an urban oasis within the downtown core.
Here are some lessons to learn from their design…
---
1. Define the uses of your deck.
With this design, they split the deck into different areas like food and dining, a seating area for gatherings, and a sun deck for lounging.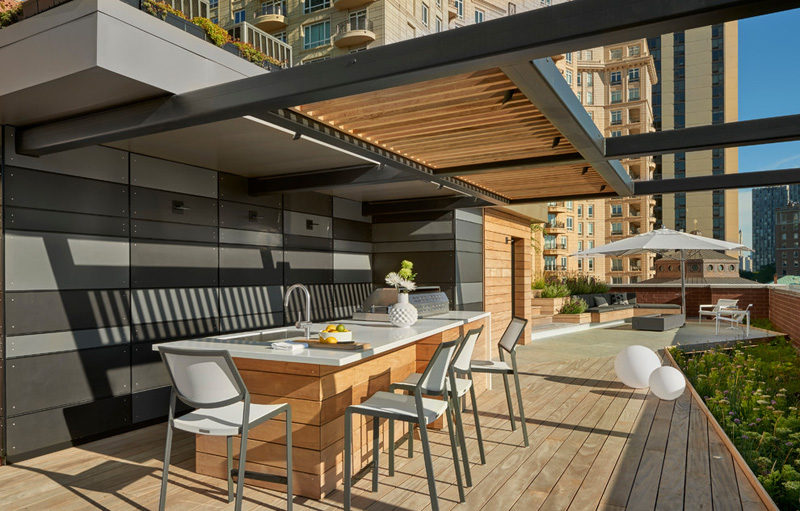 ---
2. Think about including some shade.
They built a pergola above the kitchen area, and umbrellas have been used throughout the rest of the deck for additional shade protection.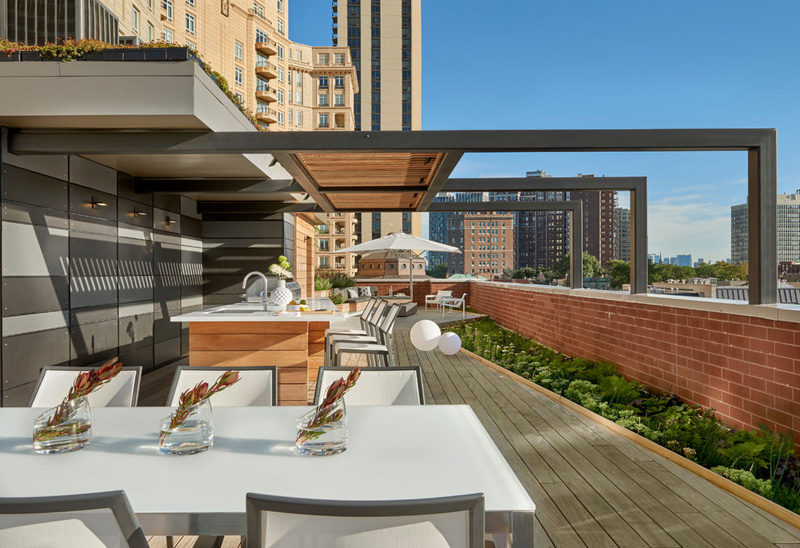 ---
3. Include lots of plants.
Whether they can be planted into a garden bed or in pots, plants help to create a feeling of nature and not a concrete jungle.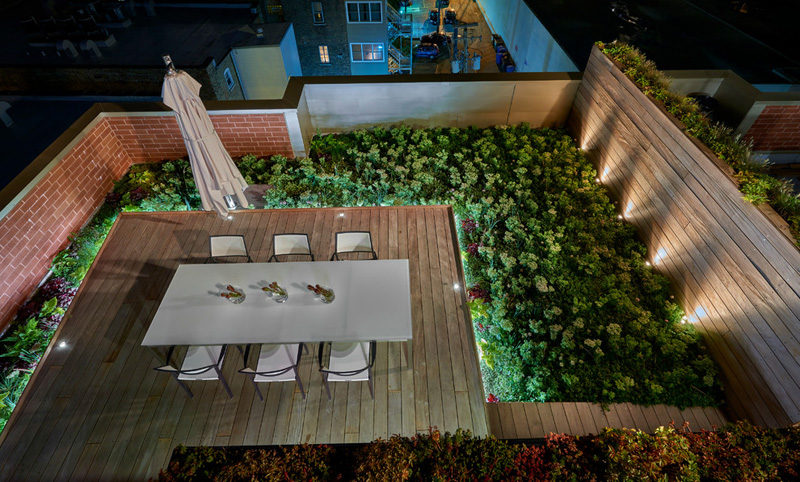 ---
4. Play with heights.
By designing the space with different levels, it adds visual interest and allows for garden beds to be included.
---
5. Build in furniture when you can.
Here you can see that instead of continuing the garden bed along the entire length, they decided to include an additional seating area, in the form of a built-in hammock. They also added built-in banquette seating near the fireplace as well.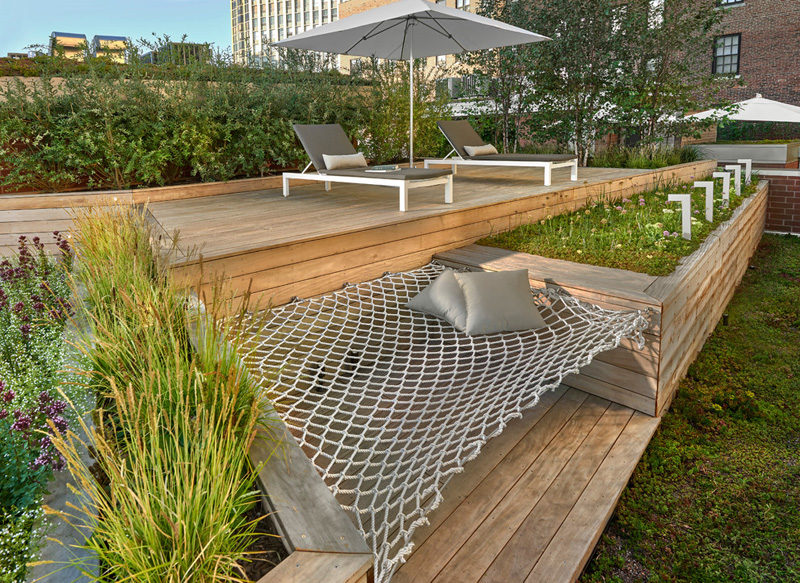 ---
6. Keep the lighting heights low
They could have easily mounted some flood lights to shine down on the different areas of the deck, but instead they kept the lighting lower to the ground. It's often hidden, recessed behind something else, but the effect is a nice calm glow of light that surrounds you, instead of oppressive flood lighting that shines down onto you.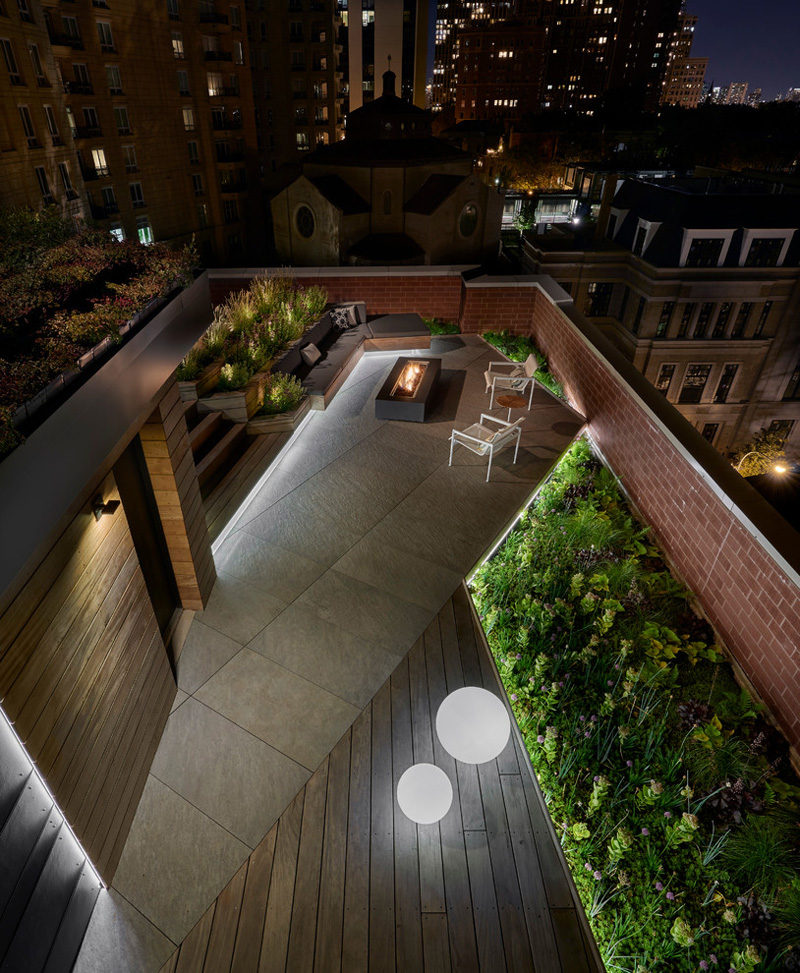 ---
7. Warm it up with a fireplace
If you're going to be enjoying your deck at night or in the cold, a fireplace is always a good option for warming the space up, as well as creating a natural gathering point for people to sit around.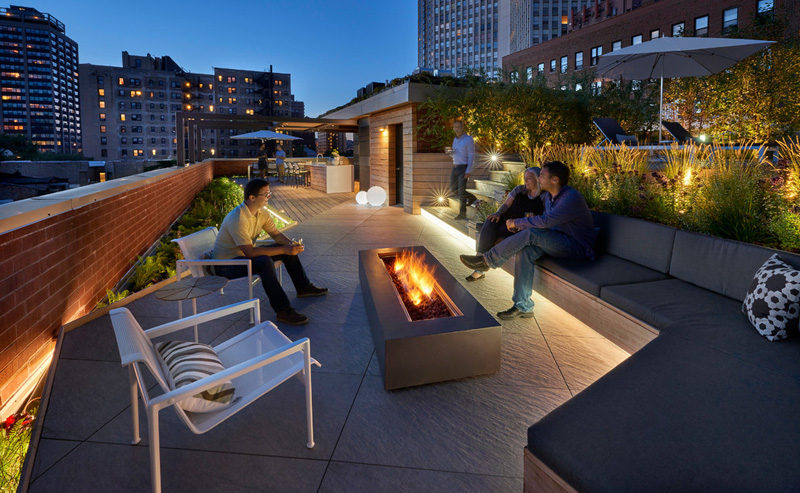 ---
Here is a look at the layout of the roof deck.