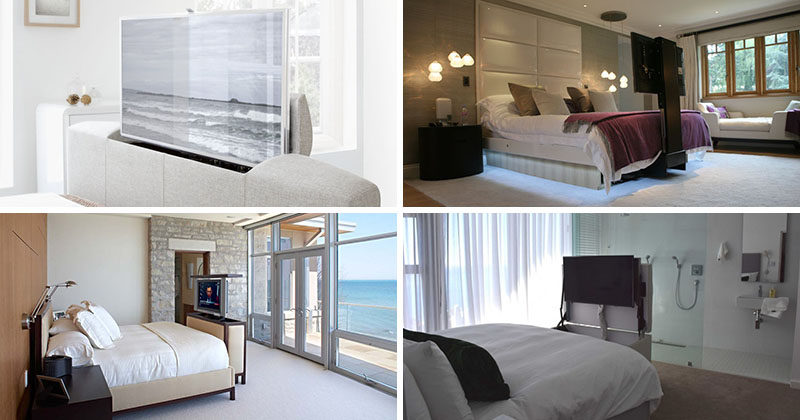 Having a TV in the bedroom is nice, but when the TV becomes the focal point of the room it can take away from the rest of the decor.
Here are 7 examples of TVs that are in the bedroom, but are concealed either within the bed itself or hidden in furniture that sits at the end of the bed.
1. The TV at the end of this bed is hidden inside the actual bed and even has a built in spot for a DVR or Blu Ray player.
Kaydian Bowburn Upholstered TV Bed from time4sleep
2. The top of the cabinet at the end of the bed in this Michigan home lifts up to reveal a hidden TV.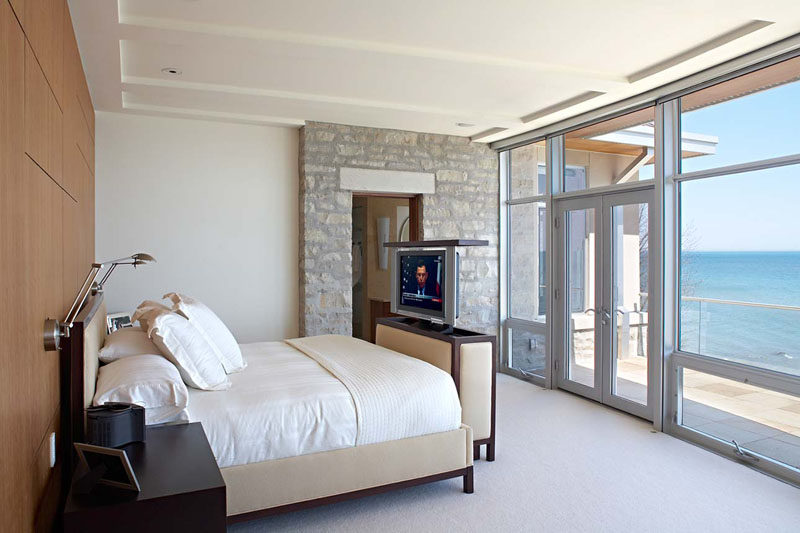 3. This luxury bedroom has a TV built into the end of the bed that rises up for horizontal viewing and another TV on the wall for watching shows on the couch.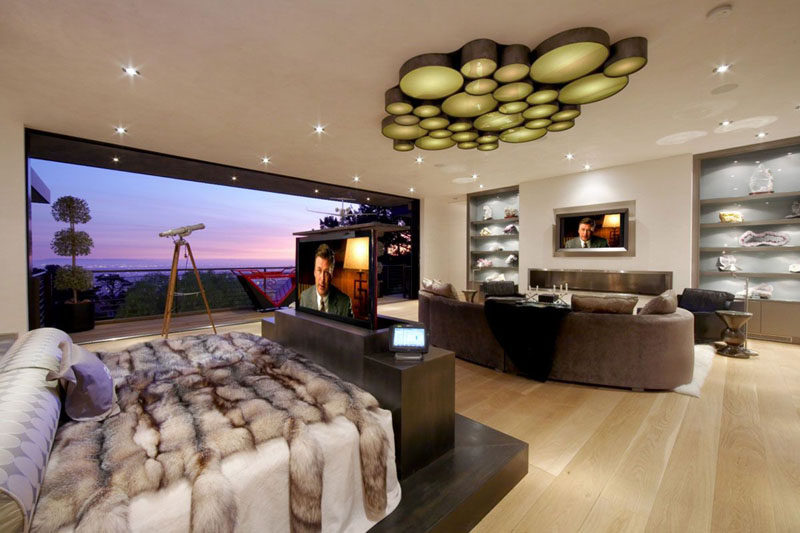 4. Even more hidden than in a cabinet or in the foot of the bed, this TV hides completely under the bed and totally out of sight until you're ready to watch your favorite show or movie.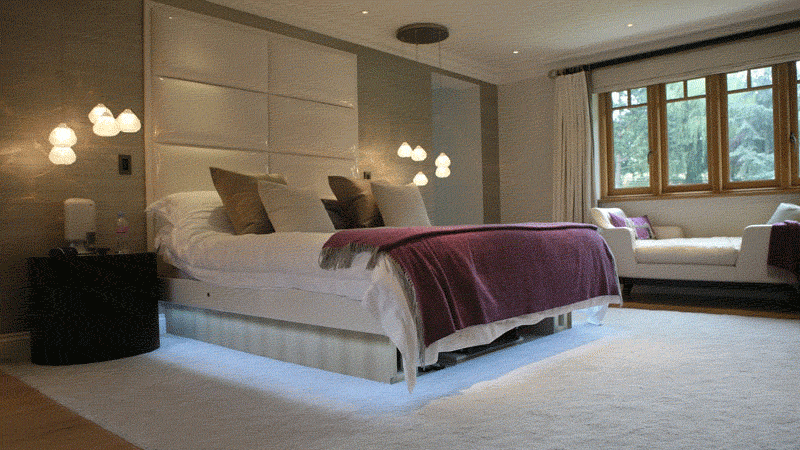 5. The TV built into the foot of this bed rises up and swivels to allow for bed viewing as well as viewing from any other angle in the bedroom.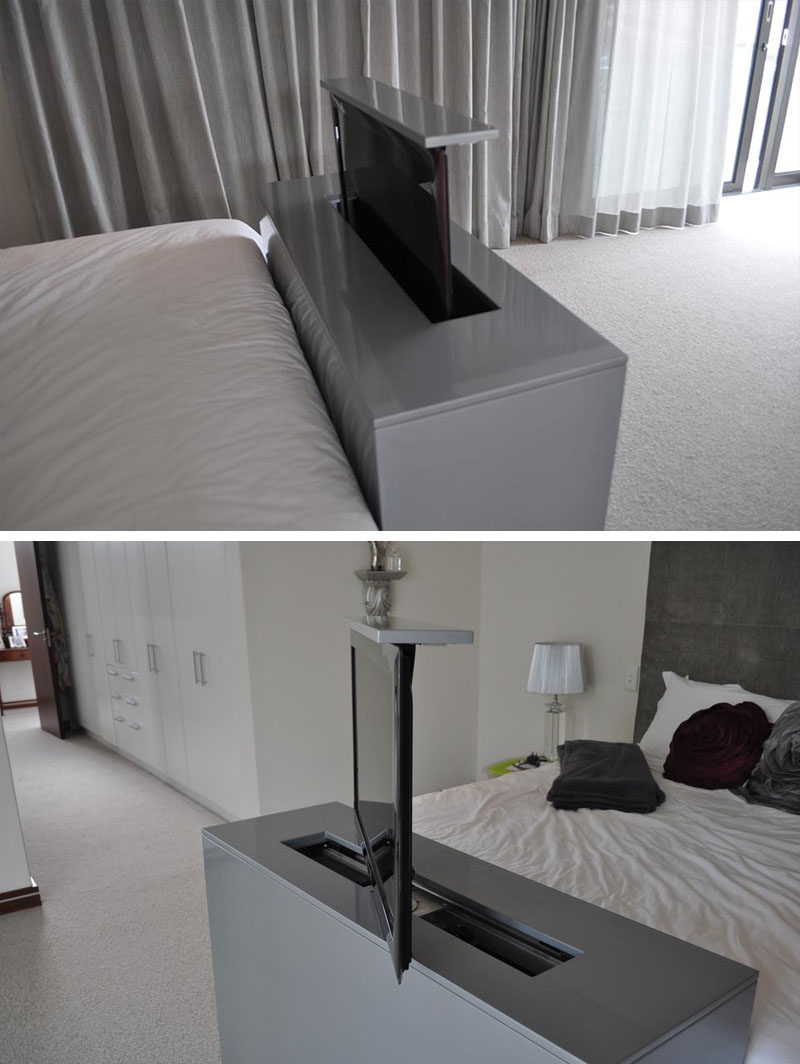 6. Ottomans at the foot of the bed can be a sneaky way to hide the TV when it isn't being used.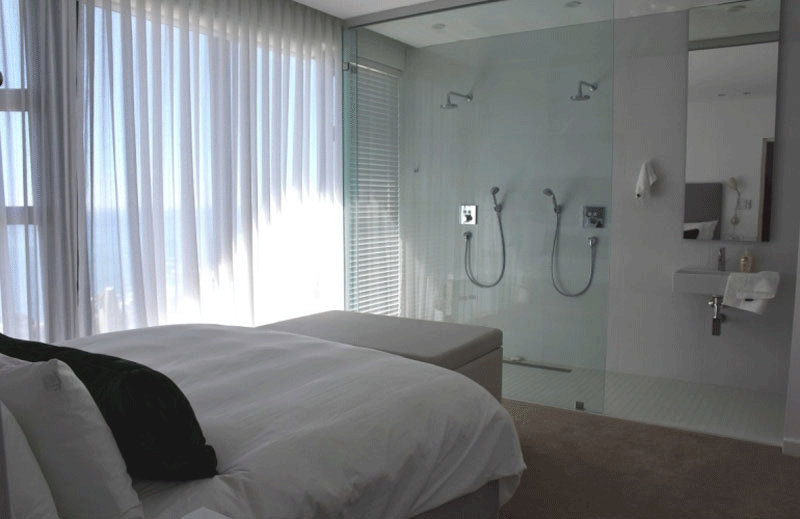 7. The TV that pops out of the foot of this bed is encased in a wood box giving it extra protection.