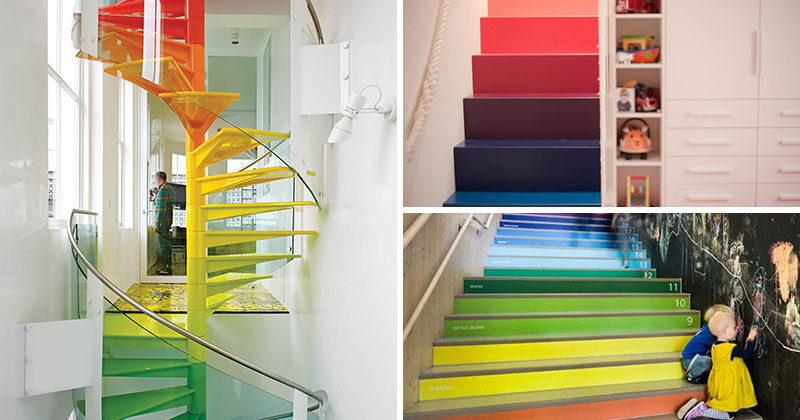 1. These stairs have hidden lighting so they can be lit up in a rainbow of colors.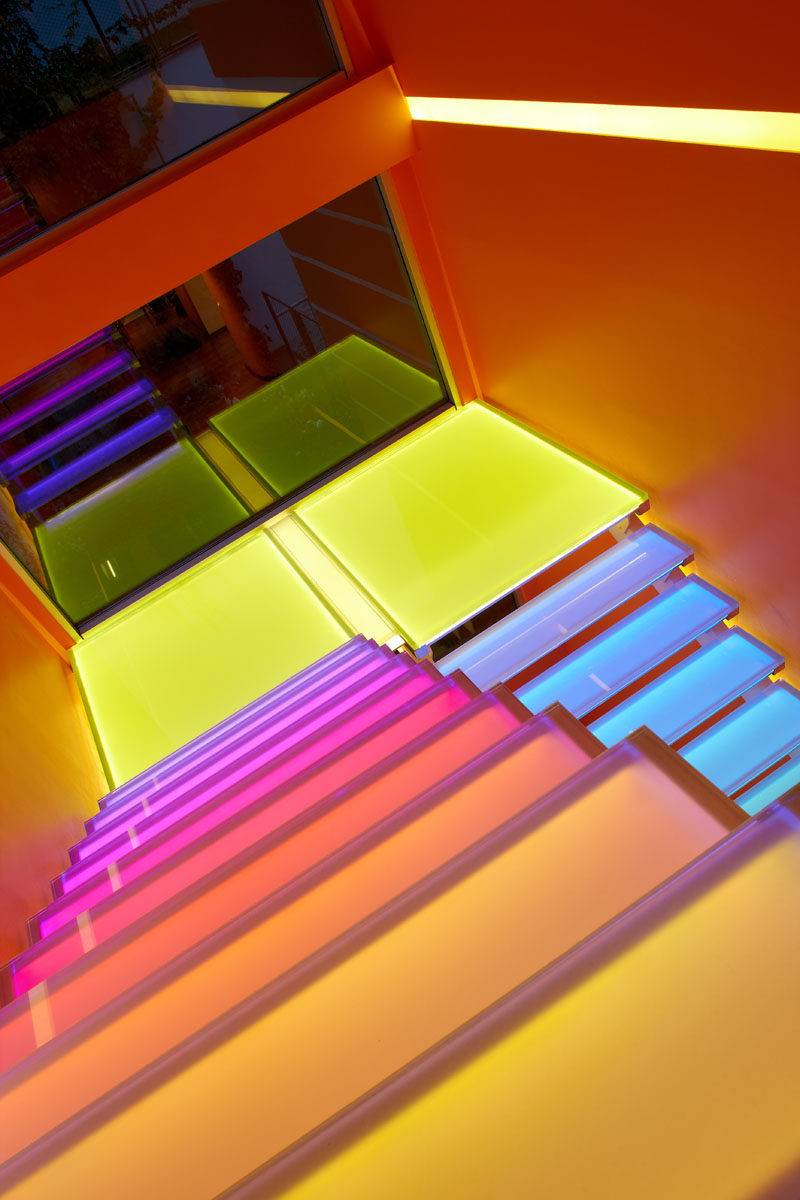 Designed by Yazgan Design Architecture. Photography by Yunus Ozkazanc and Kerem Yazgan.
---
2. This kindergarten has rainbow stairs that have the colors written on them, as well as numbers, so when children climb them, they're able to learn as they go.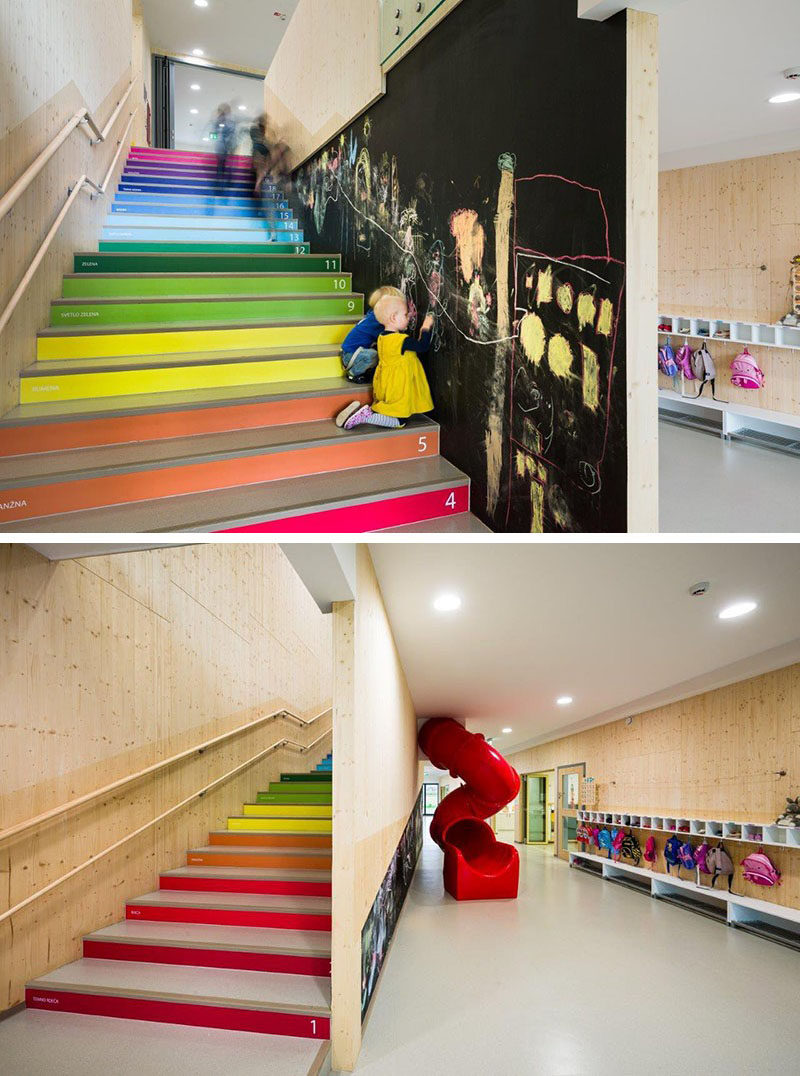 ---
3. This rainbow spiral staircase adds a lot of color to this London home.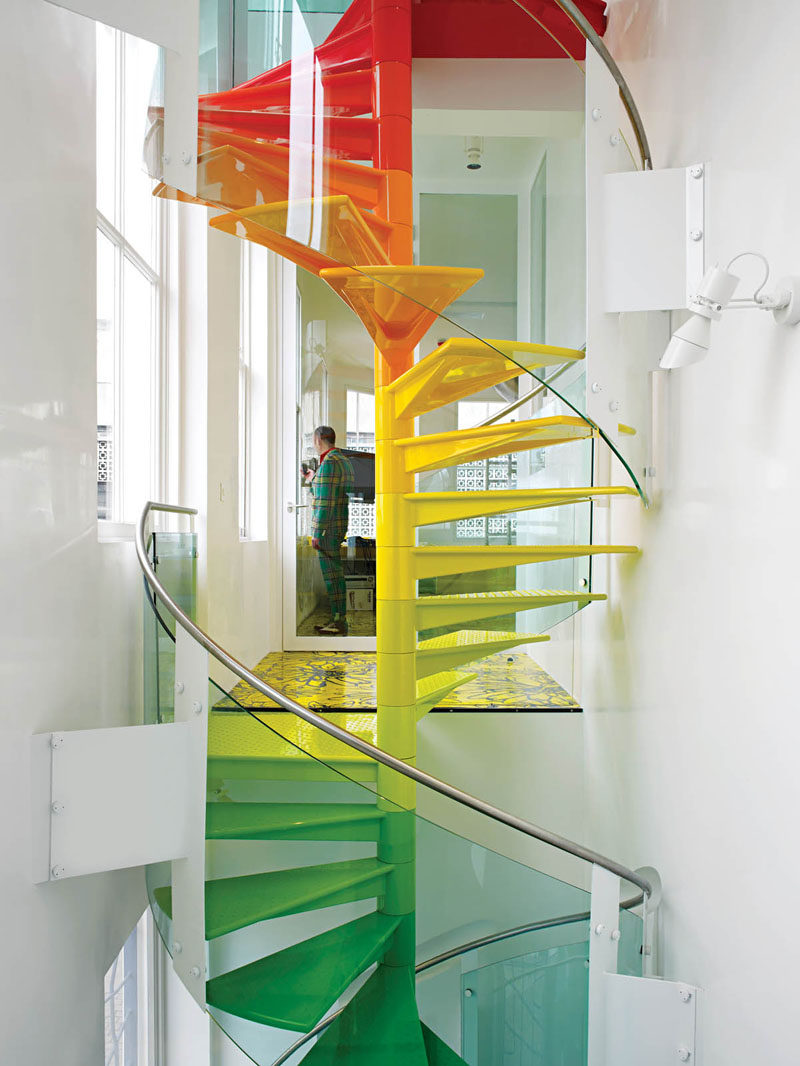 ---
4. This all white playroom is brightened up with these rainbow stairs that have a net for a safety railing.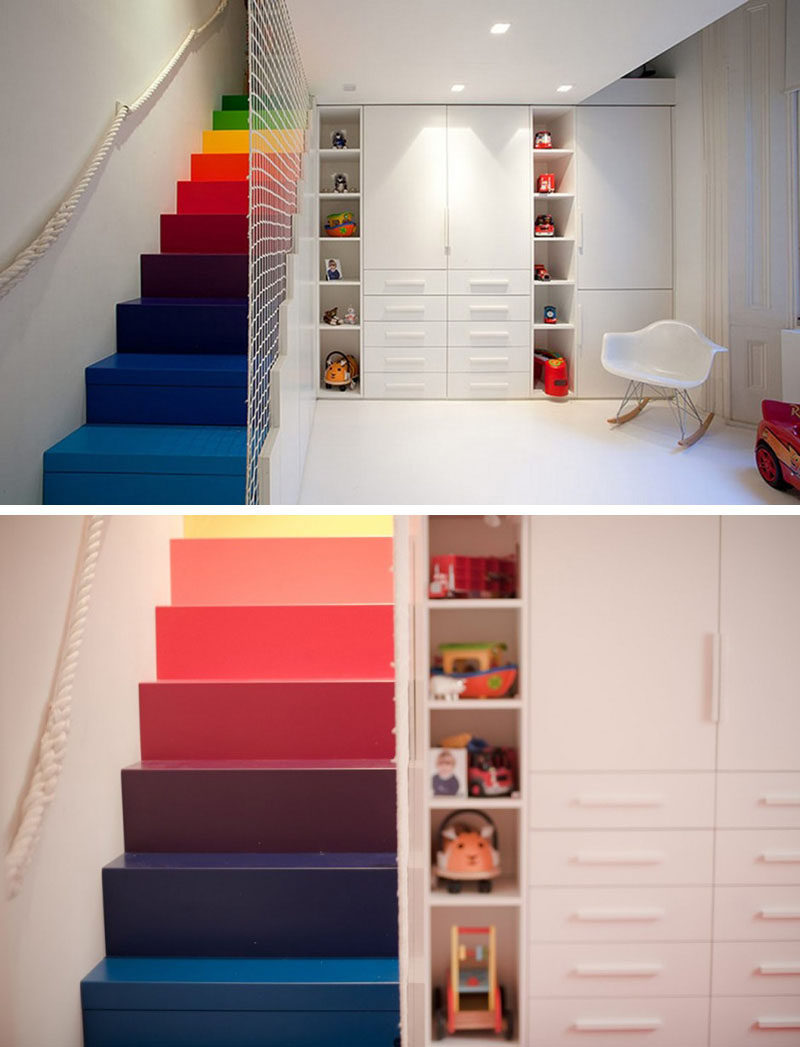 ---
5. The staircase in the lobby of the Moonrise Hotel in St.Louis, Missouri, is known for its rainbow lights.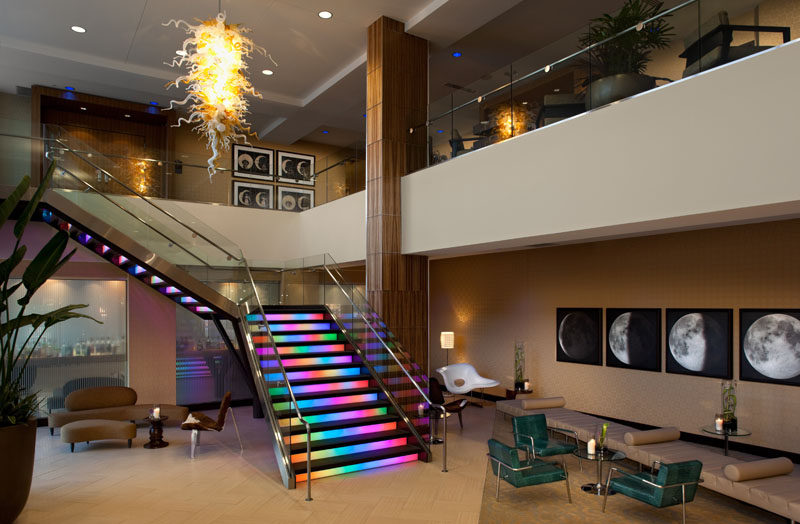 ---
6. The walls of this rainbow staircase are lined with foil making the rainbow reflect back and forth.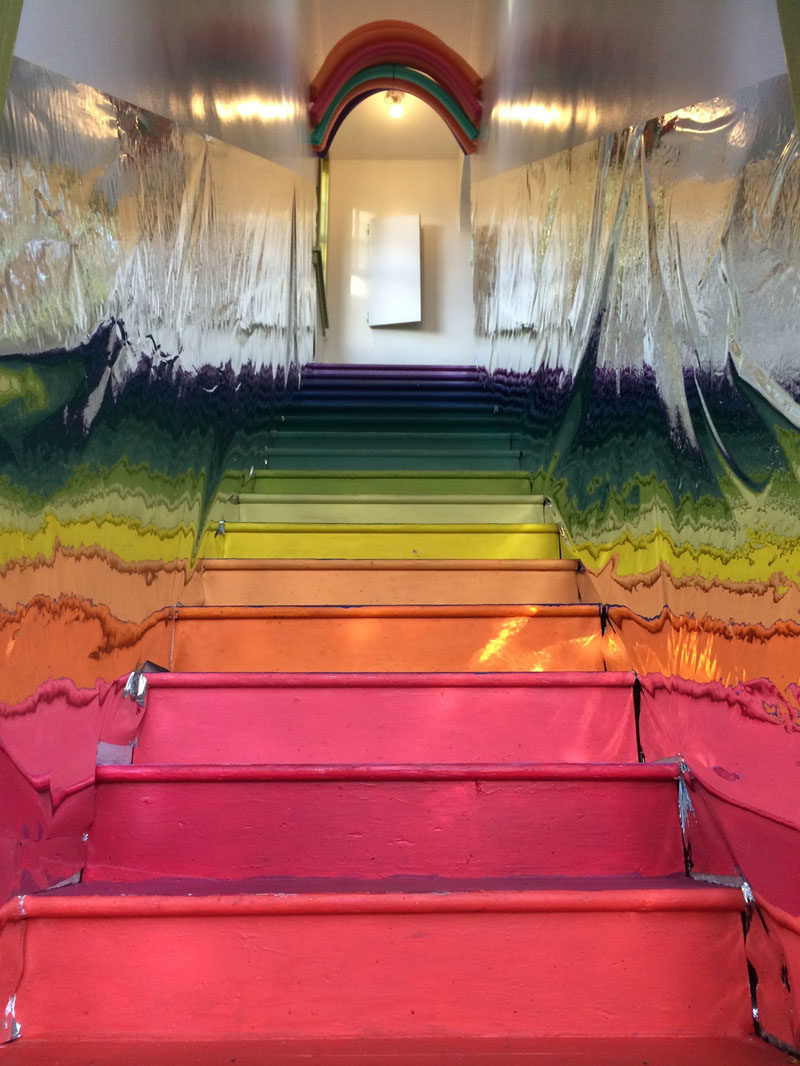 ---
7. The stairs in this book store are carpeted in rainbow colors.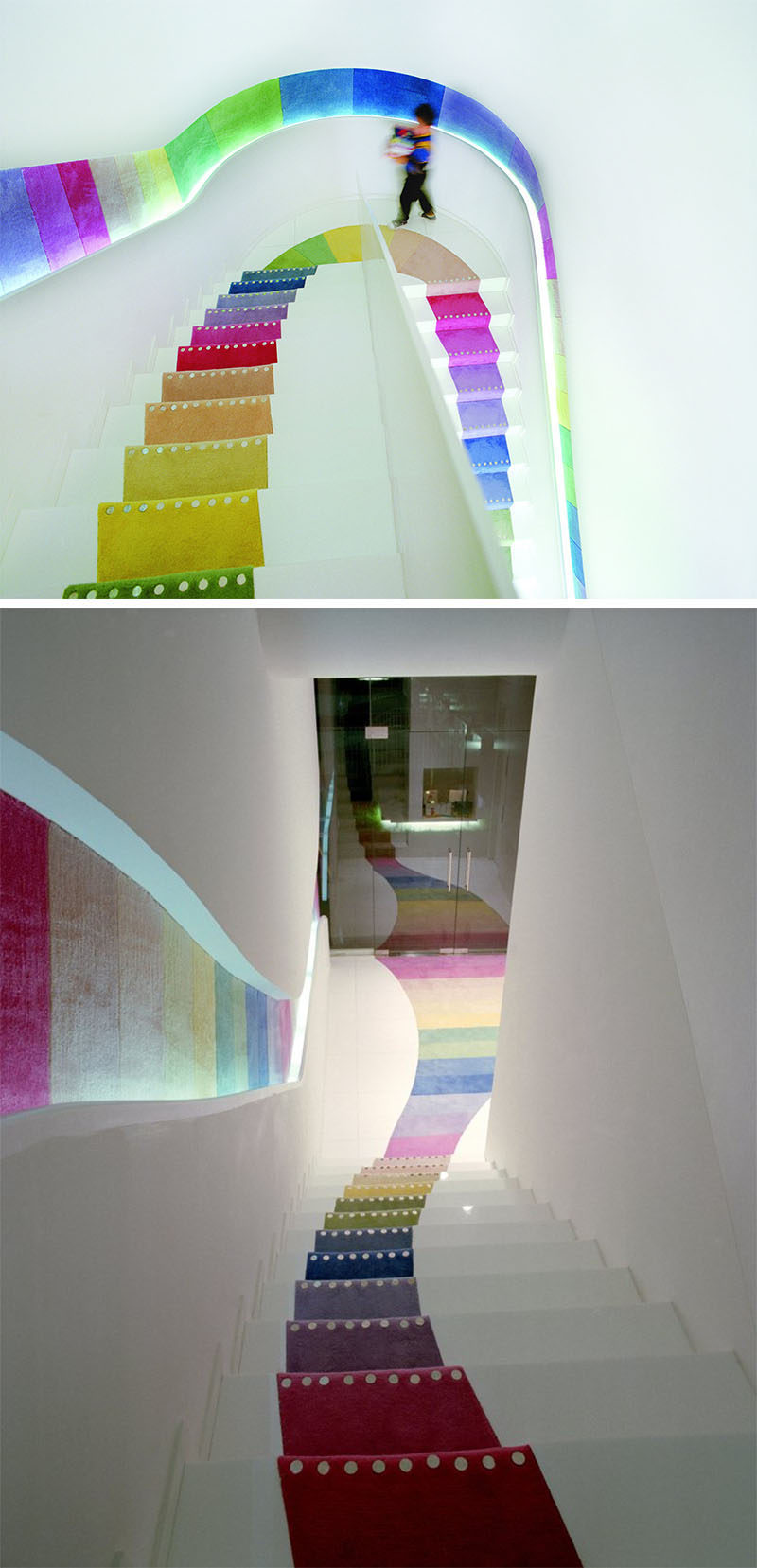 ---