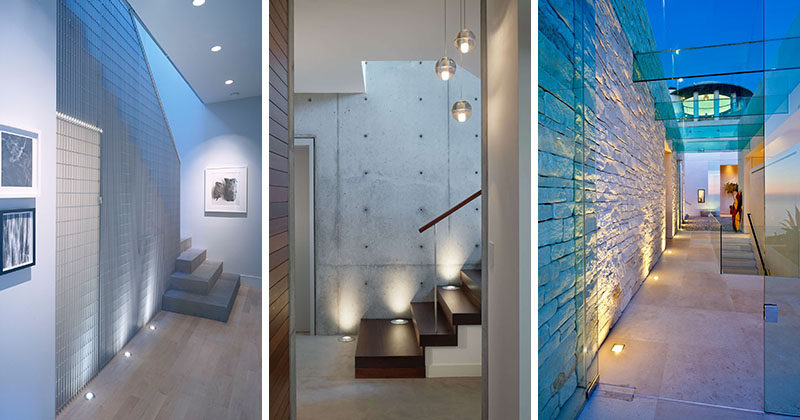 Uplighting inside homes creates dramatic shadows and brightens interiors in unique and unexpected ways.
Here are 7 examples of recessed lights built into the floors that illuminate stairs, brighten dark spaces, and highlight the textures on walls.
1. The lights beneath the grid-like wall in this home cast a cool light and make the texture on the wall more dramatic.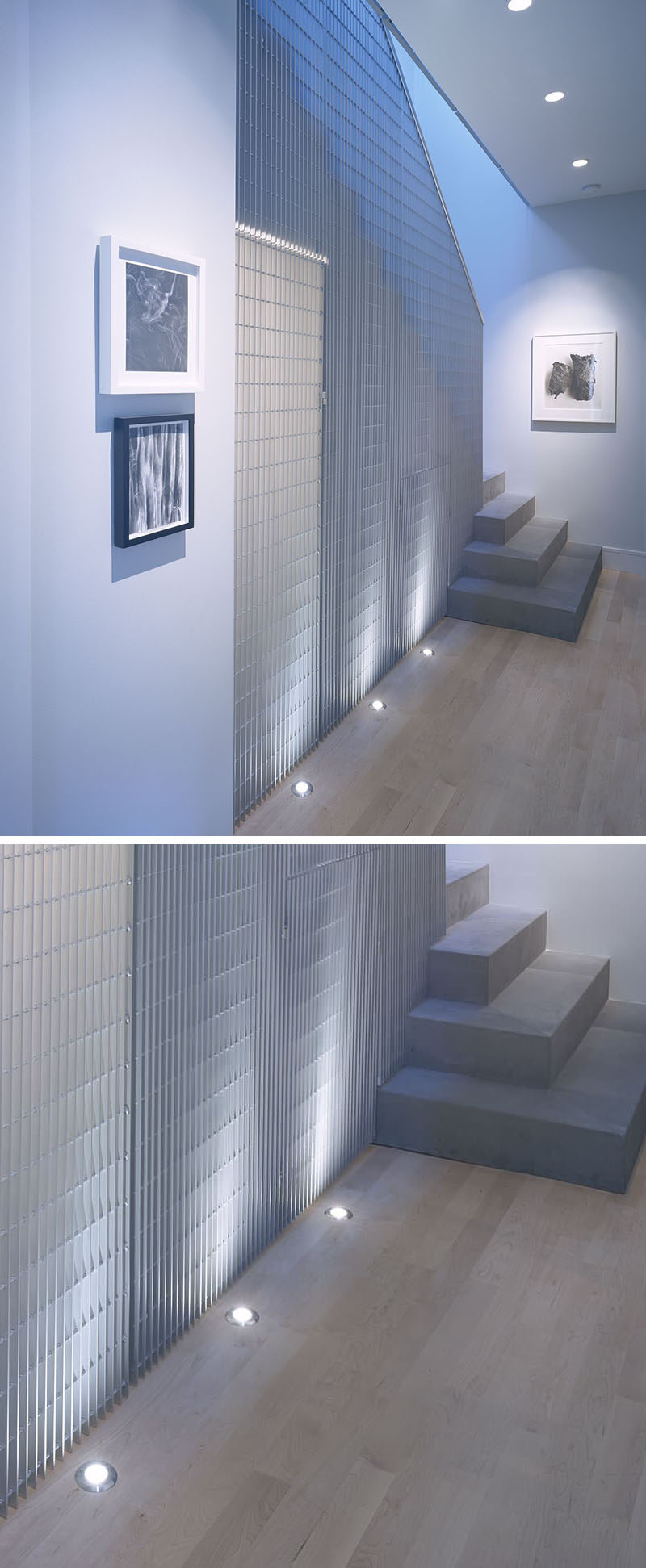 ---
2. The strip of pebbles and lights that run along the side of the wall of the entryway in this house uniquely welcome people into the home and helps the texture of the concrete wall stand out.
---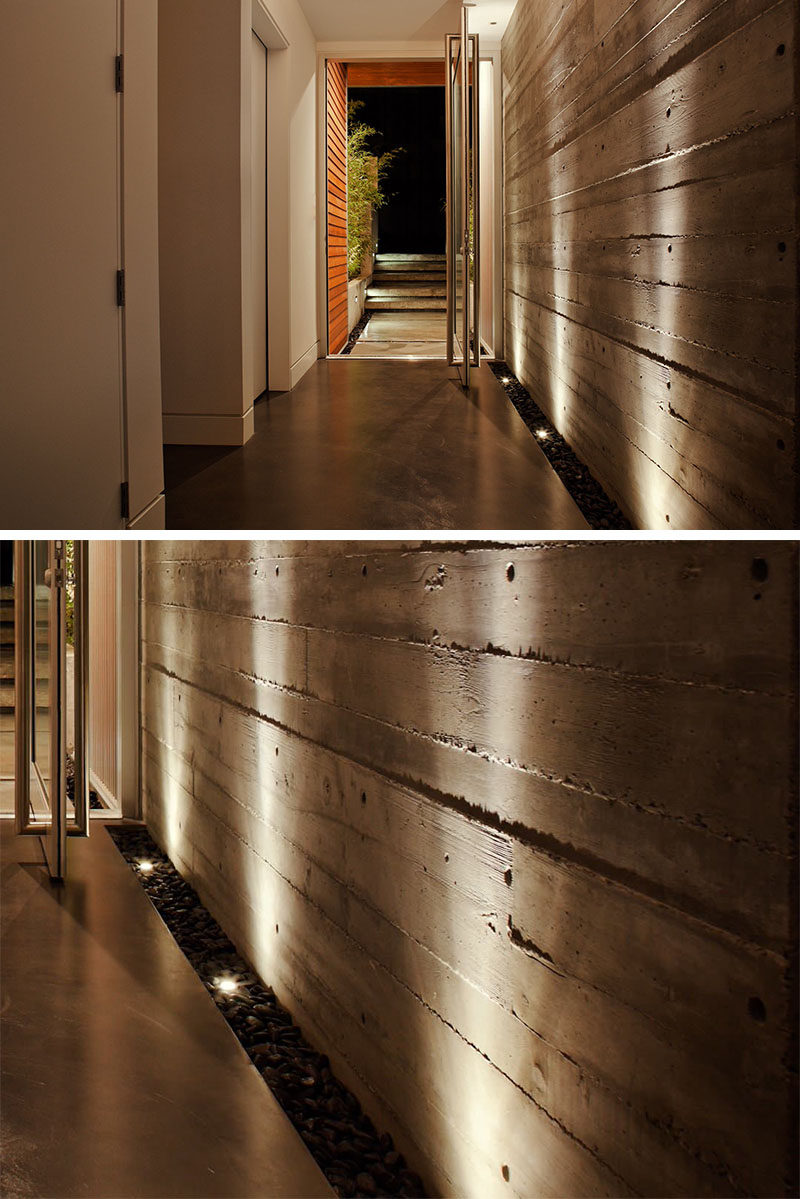 ---
3. Built-in lights under the stairs in this house brighten up a spot that would normally be dark and overlooked.
---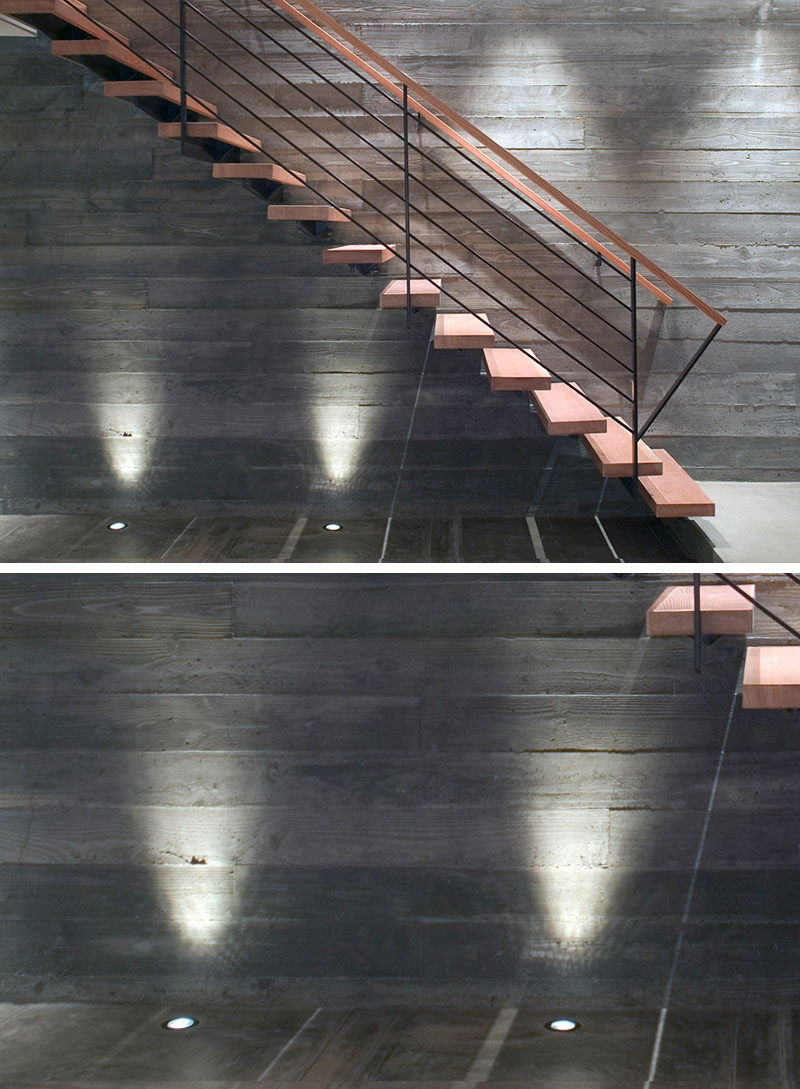 House Ocho by Feldman Architecture. Lighting design by Steinbeck Technical Consulting.
---
4. Embedded lights guide people up the stairs in this home, and add both style and safety elements to the staircase.
---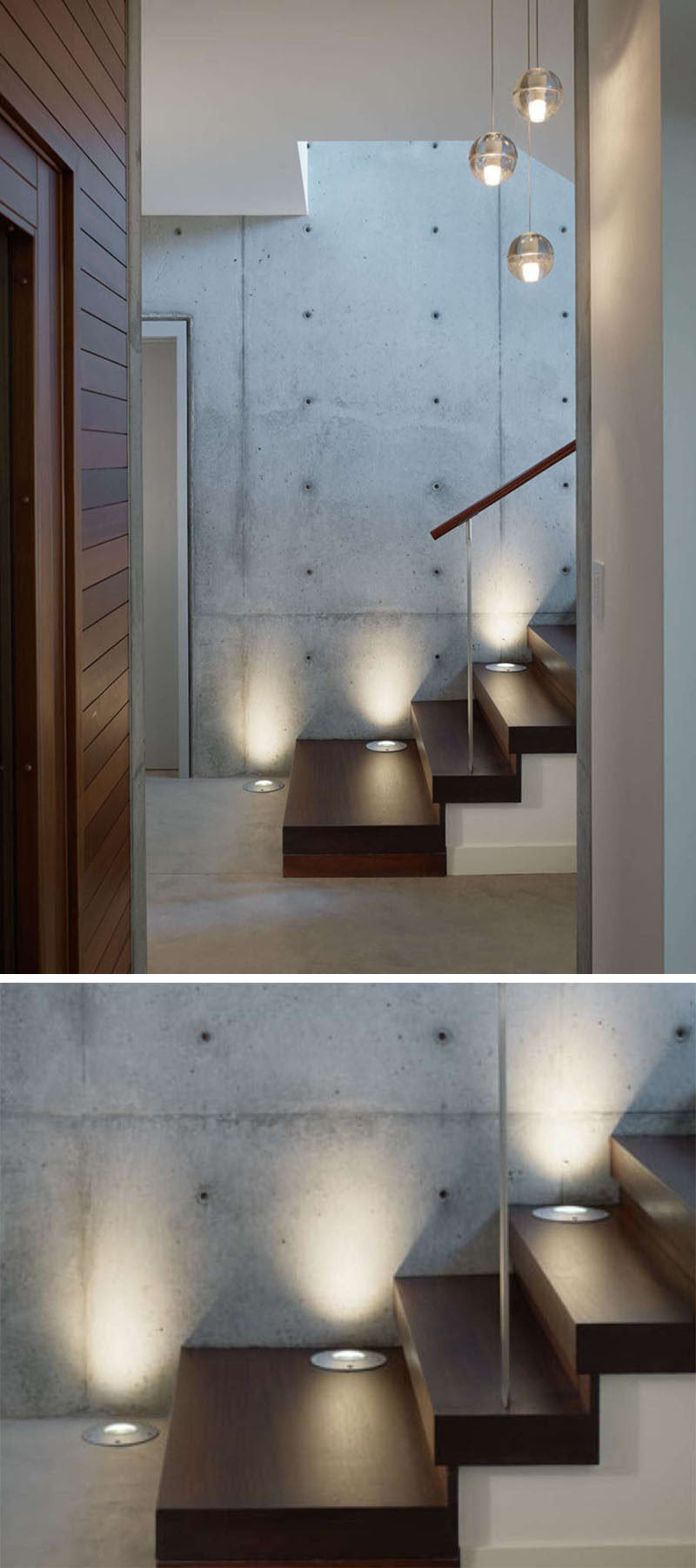 ---
5. Warm lights run along the bottom of the entryway wall and highlight the texture of the stones used in the wall.
---

---
6. Small lights built into the floor of this home brighten the dark wood floor and contribute to the modern feel of the staircase.
---

---
7. Uplighting in this home emphasizes the angles throughout the home and further brightens the interior.
---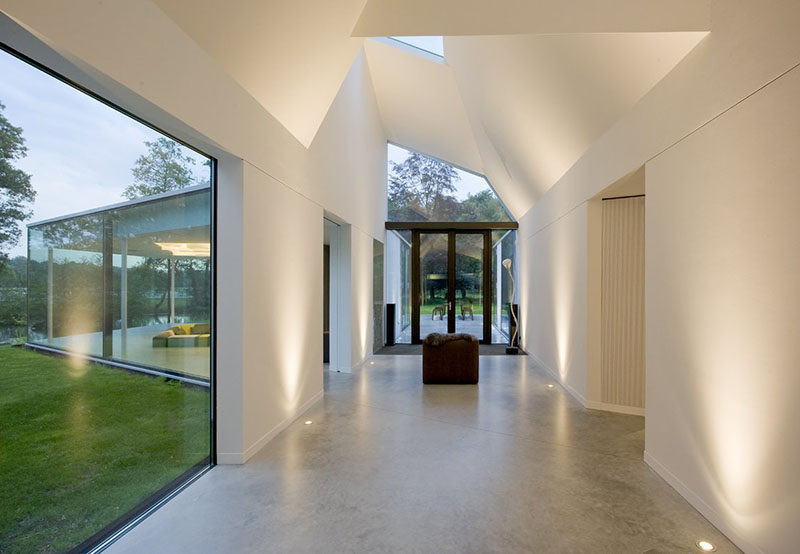 ---