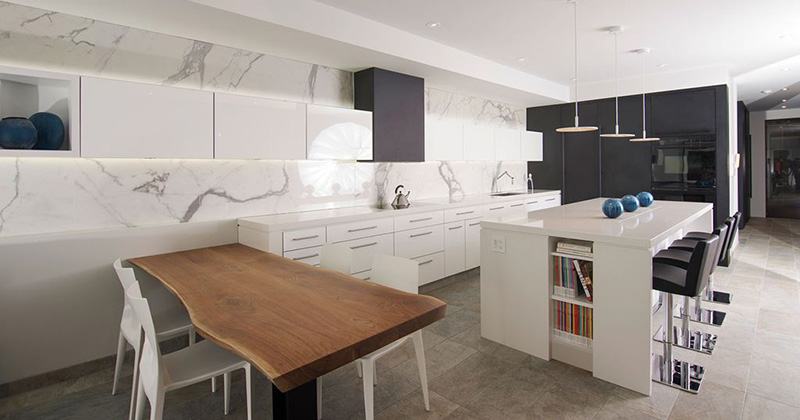 Photography by David Lipnowski/SubZero Wolf

Canadian designer Dov Secter of Secter Design, has won the top prize in an international design contest, put on by appliance makers Sub-Zero and Wolf, with his own custom-designed kitchen.
CBC News stopped by his home to check out the kitchen, and discovered that there are a lot of hidden elements that make this kitchen unique. Here are some of the features…
---
1. The upper cabinets open automatically by just touching them.
The lower cabinets also open automatically, if you touch (or kick) them.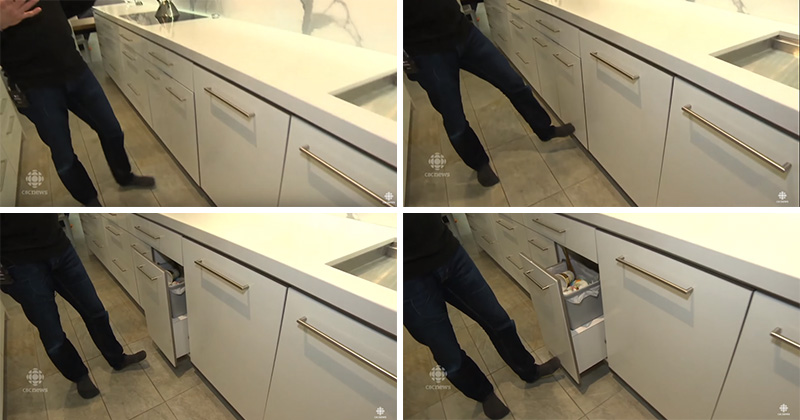 ---
2. There's a hidden dishwasher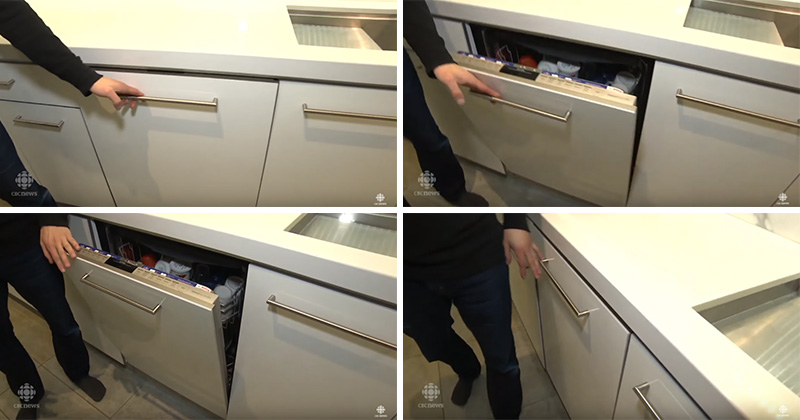 ---
3. Freezer drawers that look like normal drawers.

---
4. The pantry contains items like the microwave, toaster and coffee maker, allowing them to be out of sight when not needed.

---
5. Next to the pantry is the fridge, again it's made to look the same as the rest of the cabinets.

---
6. In the island, there's an "appliance-garage" that rises up from the surface, which is perfect for hiding away the blender, mixer, etc.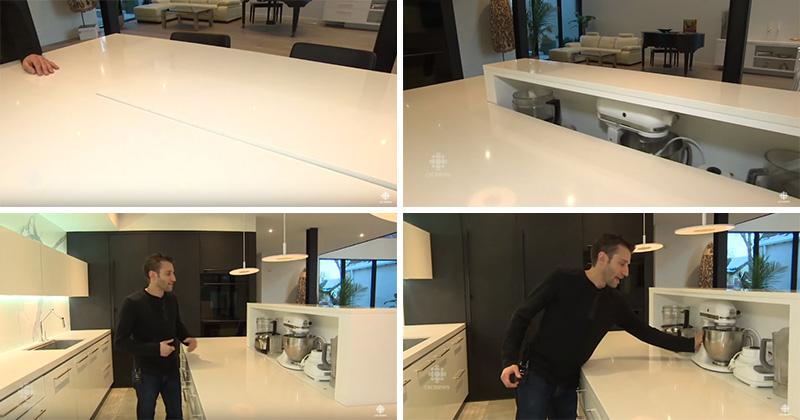 ---
7. Finally, the main countertop features an induction cooktop that is flush-mounted to the counter, allowing it to be easily cleaned.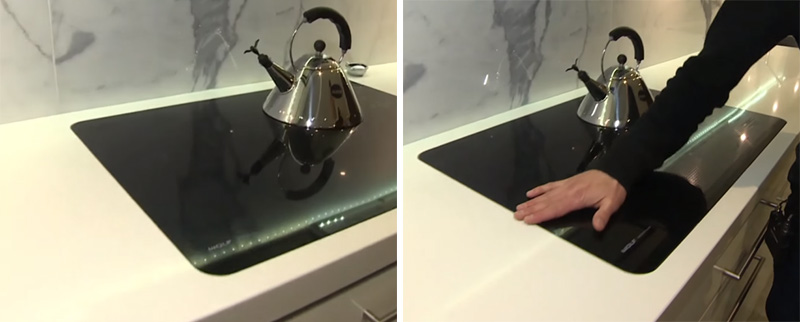 Watch the video below to see Dov Secter describe and show all of the elements.