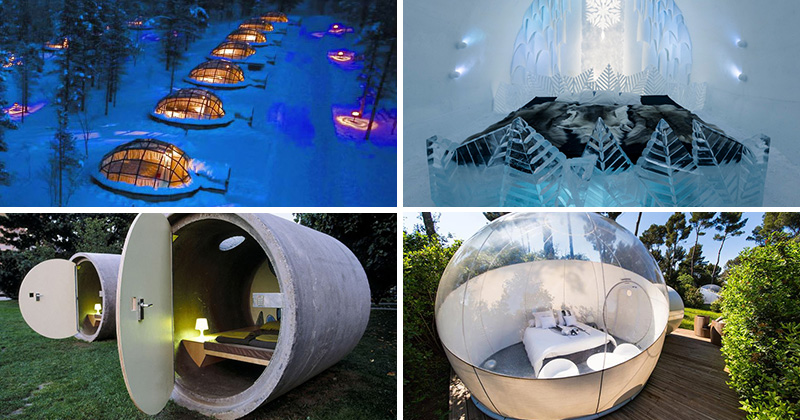 ---
1. Kakslauttanen Arctic Resort in Finland
This resort has igloo-like rooms that bring you up close and personal to your Arctic surroundings. The geometrically tasteful glass igloos may resemble a mini IMAX theater, but instead of watching a film from another land, the Northern Lights show is right above you and your warm bed.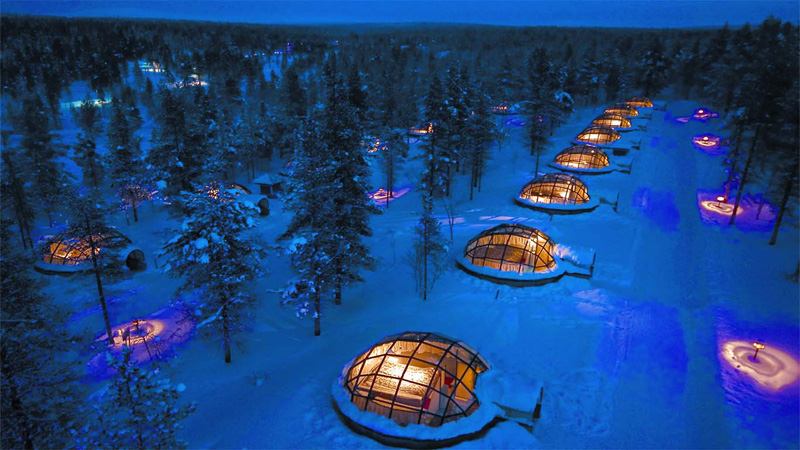 ---
2. Attrap Rêves in France
Ecological, tasteful, and a little funky, these "tent bubbles" give you a view of the outdoors, with the luxury of an aesthetically modern living space. With only a thin layer of privacy between each accommodation and nature, these bubbles fall into the category of contemporary "glamping".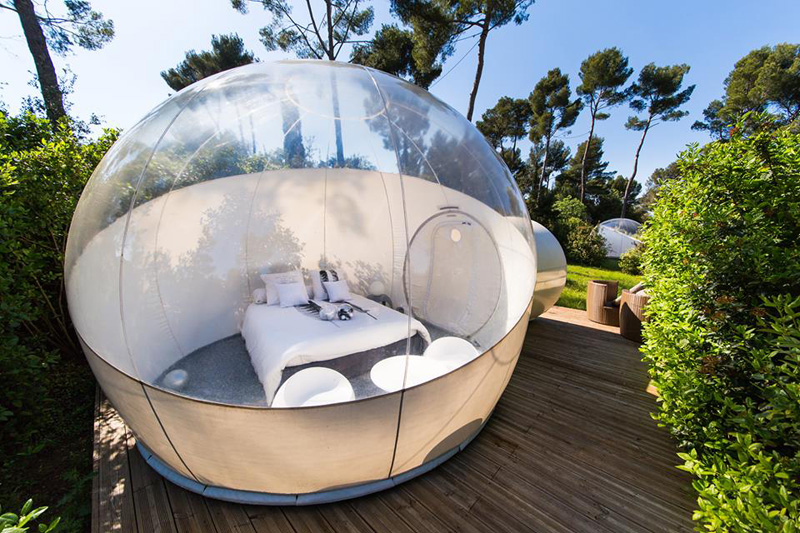 ---
3. ICE HOTEL in Sweden
This ICE HOTEL may be frozen, but the accommodations are far from unfeeling. The unique designs that adorn arctic walls are both awe-inducing and surprisingly temporary. A true ecological wonder, the hotel melts in the spring returning the once-solid canvas back to where it came from – Mother Nature.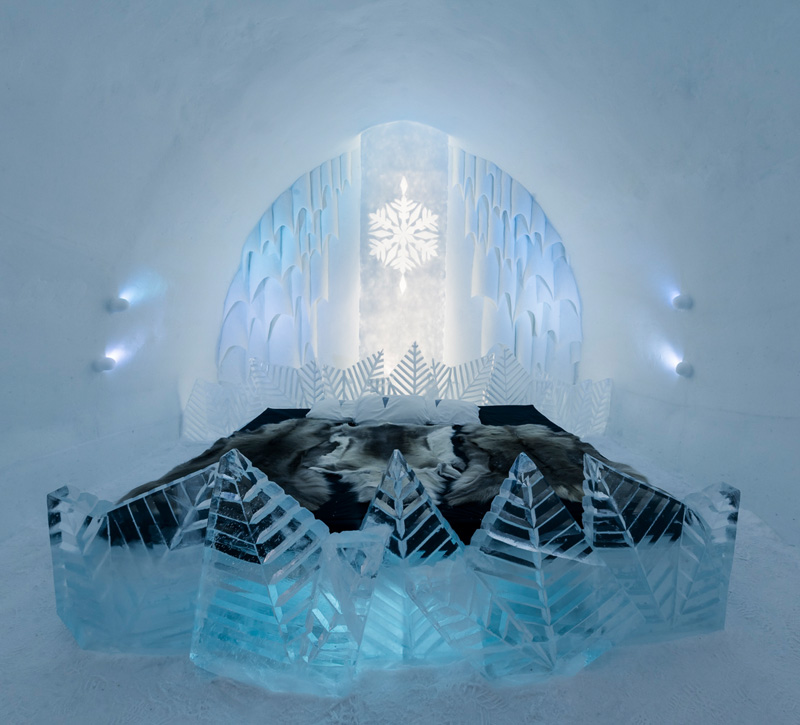 ---
4. Das Park Hotel in Austria and Germany
There are no frills (and no corners) in these unconventional, cylindrical rooms. Made from re-purposed concrete drain pipes, these sleep chambers are simple, space-conscious, and very industrial-chic.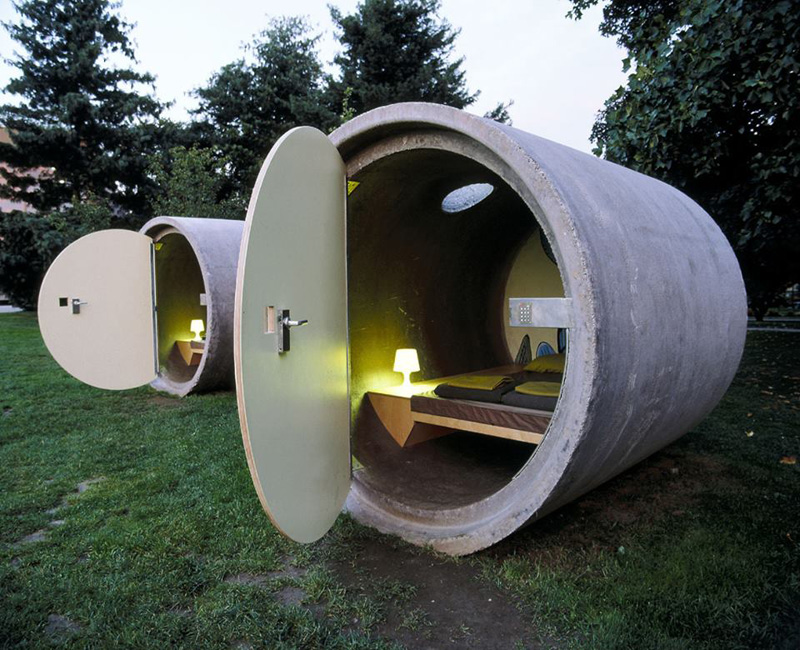 Photography by Dietmar Tollerian
---
5. Sala Silvermine in Sweden
The world's deepest hotel room could be considered dark and eerie, yet instead its unique chambers glow with the ambiance of a candle-lit fortress. This mine suite is nestled a baffling 155 meters underground, and offers guests a (very) private stay in a contemporary dwelling complete with old world charm.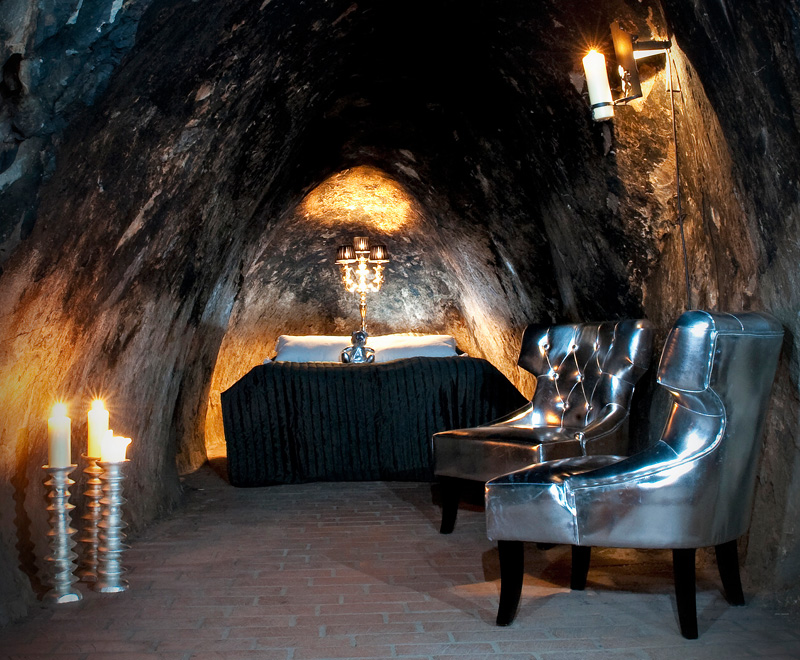 Photography by Pappilabild
---
6. Bivacco Gervasutti in Italy
This hotel's rugged location offers a place of refuge for the world's climbing enthusiasts. Though it may be extreme in location, it is beautifully simplistic in design. Sitting high on a rocky outcrop of Mont Blank, its modern lines and simple furnishings go hand in hand with the mountain's stark peaks and remote setting.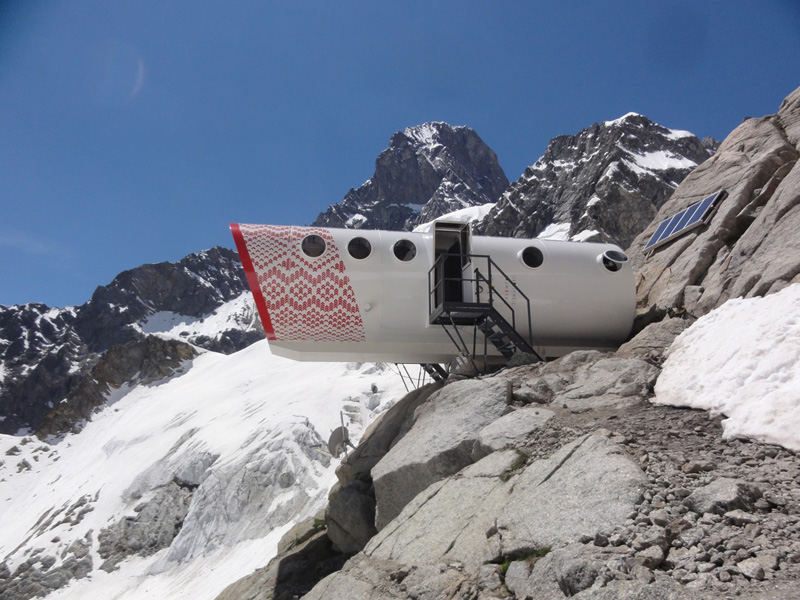 ---
7. ElquiDomos Astronomic Hotel in Chile
Like a private observatory, these unique domes offer astronomic sights from the comfort of your pillow. The geometric rooms offer bright and spacious living, but the best amenity by far is how the tent over the bed opens up to the night sky.