Lighting Design Idea – 8 Different Style Ideas For Lighting Above Your Dining Table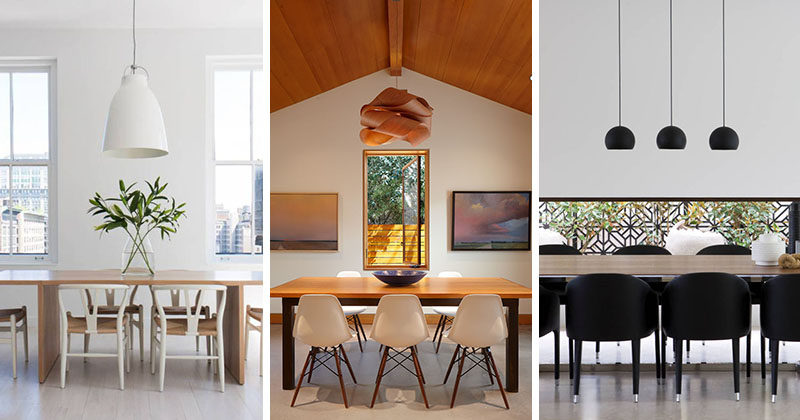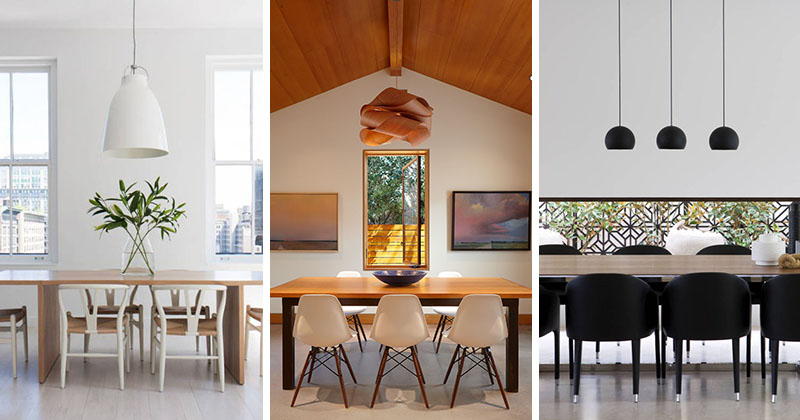 When deciding what kind of light to put above your dining table there are a number of factors to take into consideration. How long is the table; how big is the dining room; do you want an eye catching piece or something that blends in; how much light do you actually want it to give off.
These are all questions to ask yourself before you pick what kind of light fixture you want to install. There are also a number of styles to consider. We've compiled a list of examples of the various kinds to inspire you and give you an idea of how many options you really have
---
A Single Pendant Light
You might be thinking, boring. But they're far from it. They come in such a huge variety of sizes, shapes, colors, finishes, and sub-styles. If you want to keep the design simple yet exciting, a single pendant light is a great way to brighten up your dining space.
---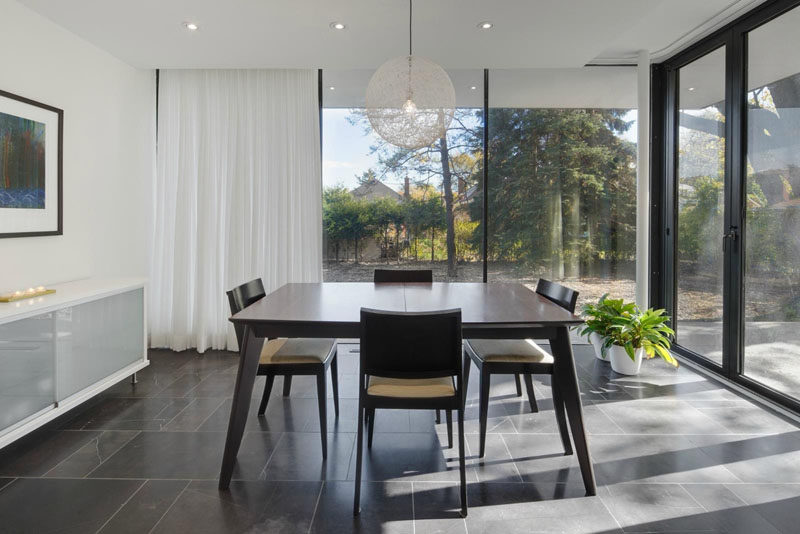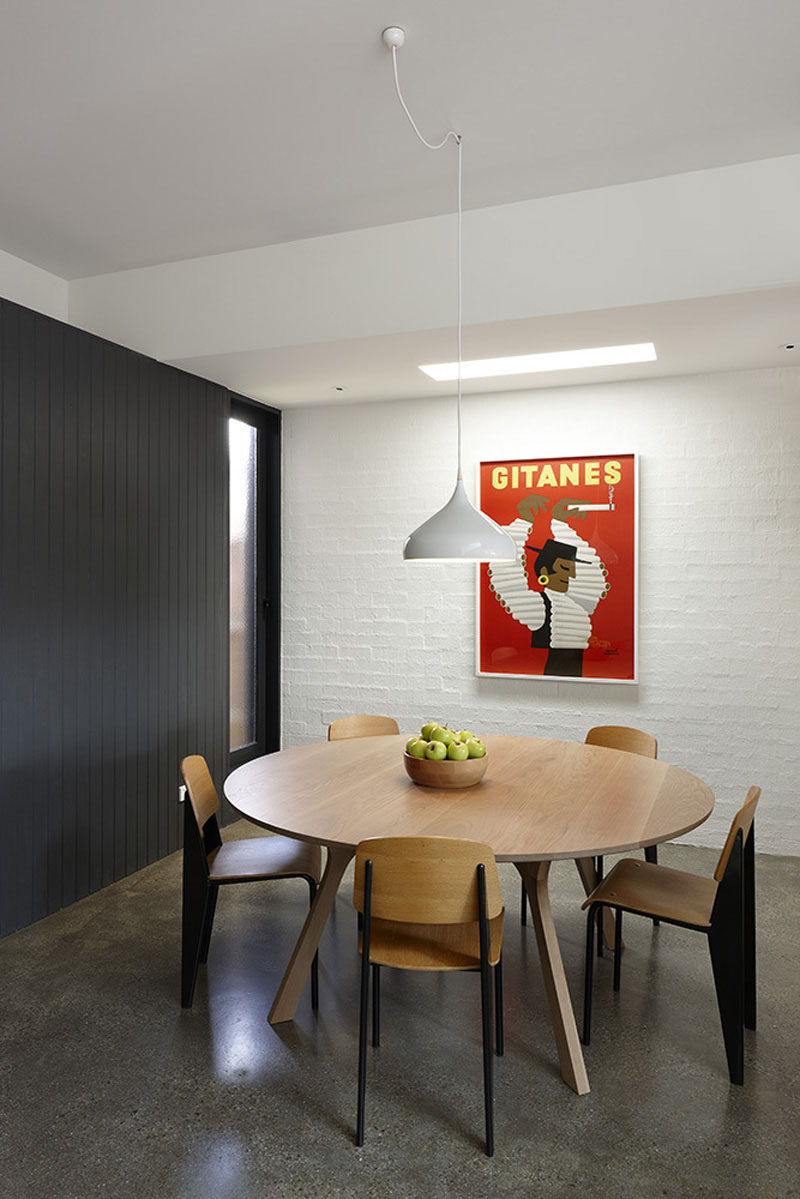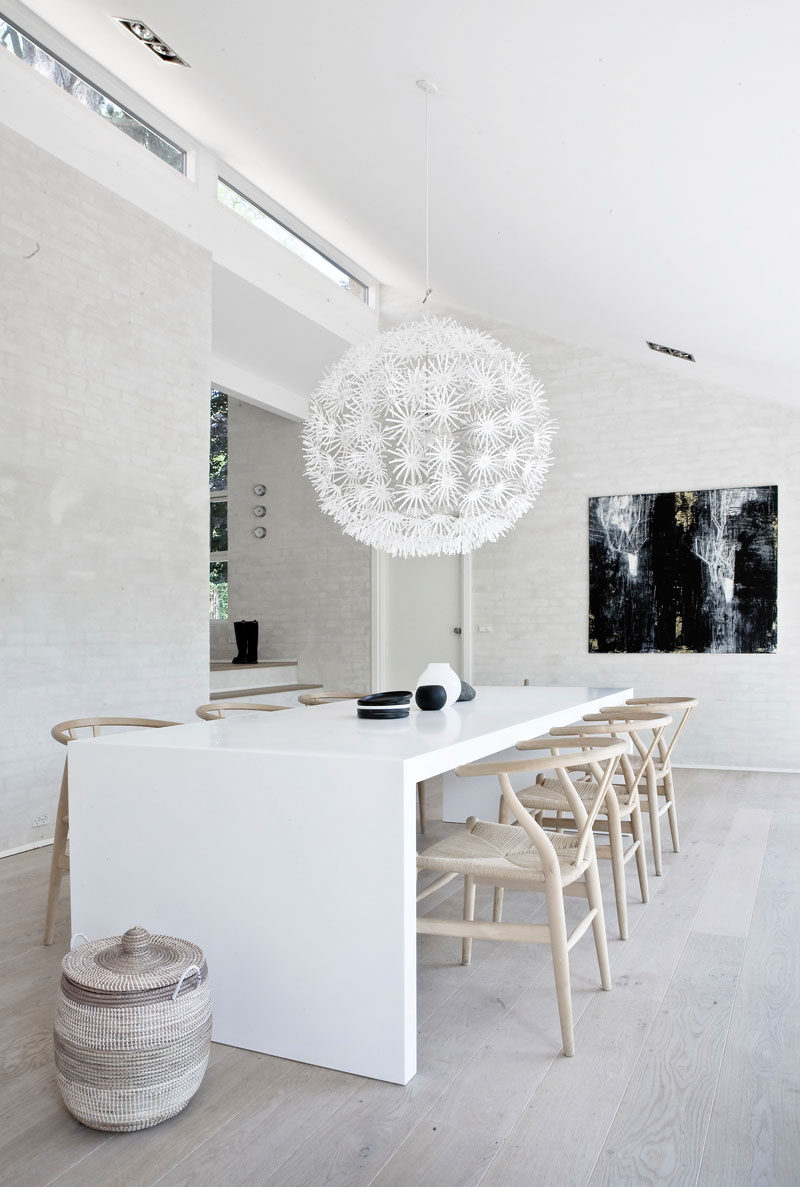 See more photos of this home, here. Designed by NORM Architects.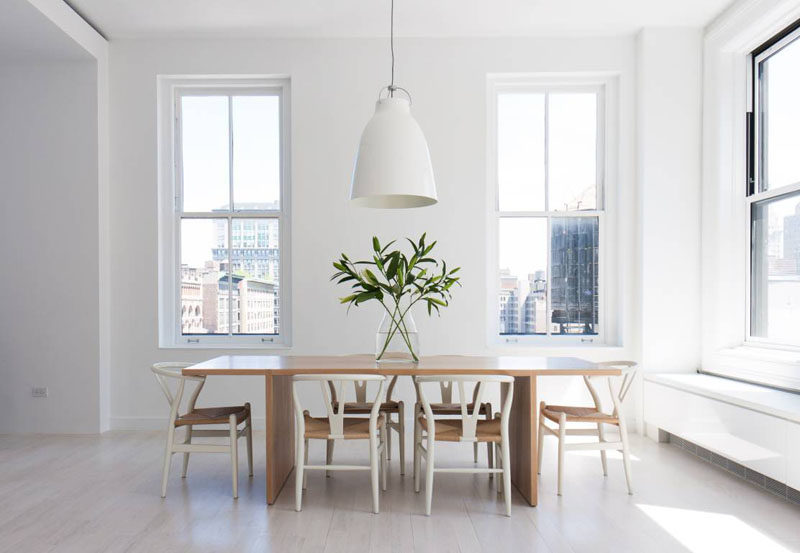 ---
Three Pendant Lights
As a not-so-strict design rule, if you're going to have more than one similar thing grouped together, stick to odd numbers. In keeping with this rule, using three pendant lights above your dining table creates a more dynamic look than just a single one, but still keeps it simple enough to hang above your everyday dining table.
---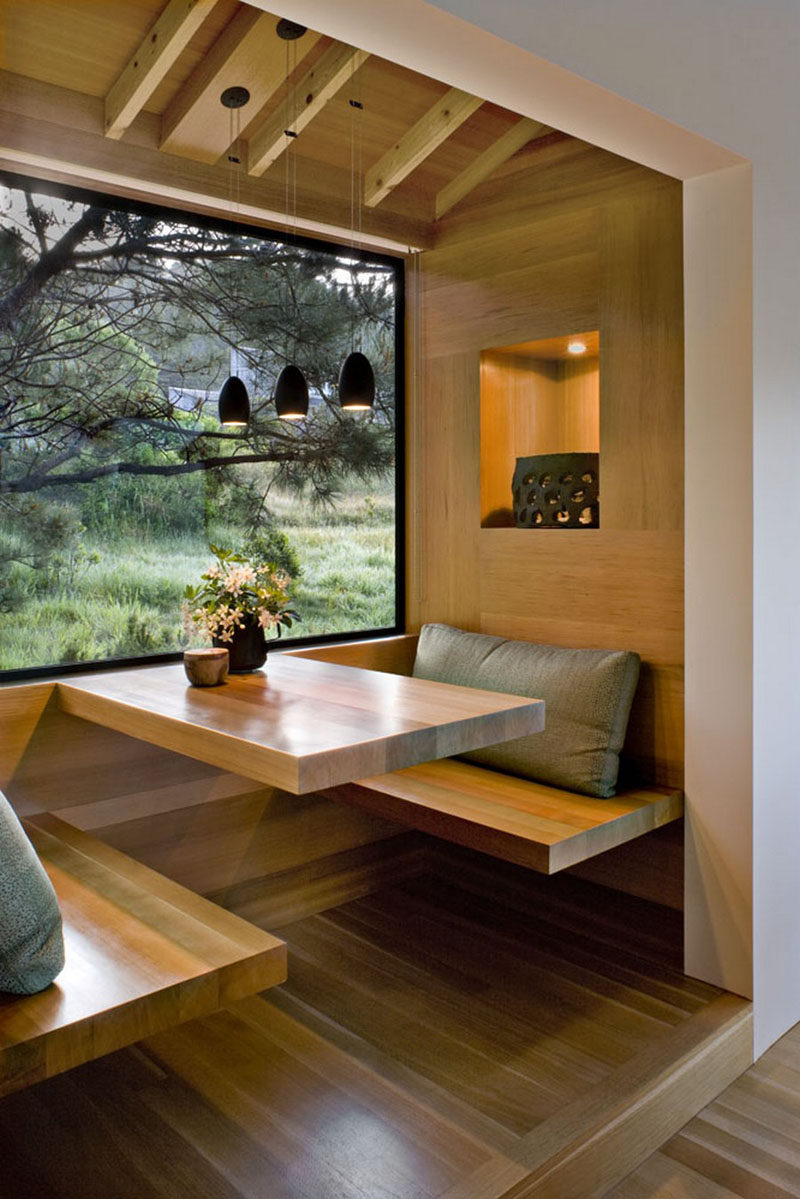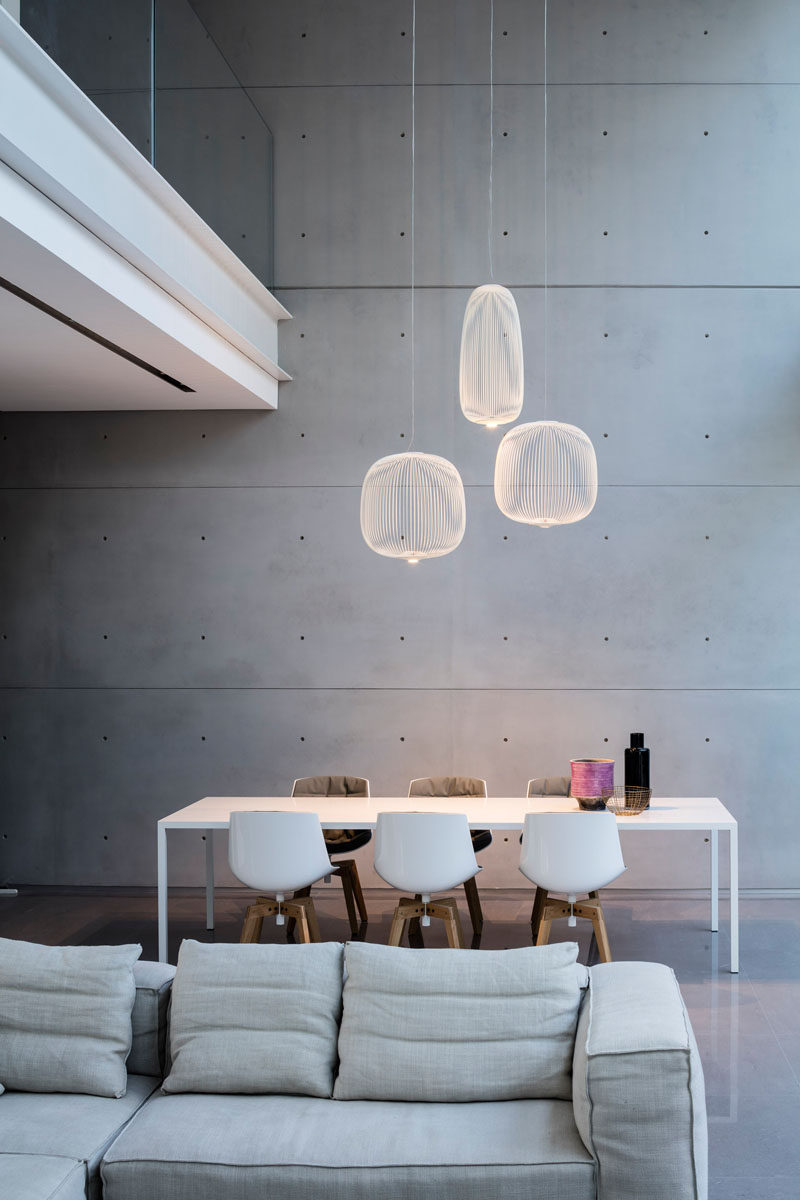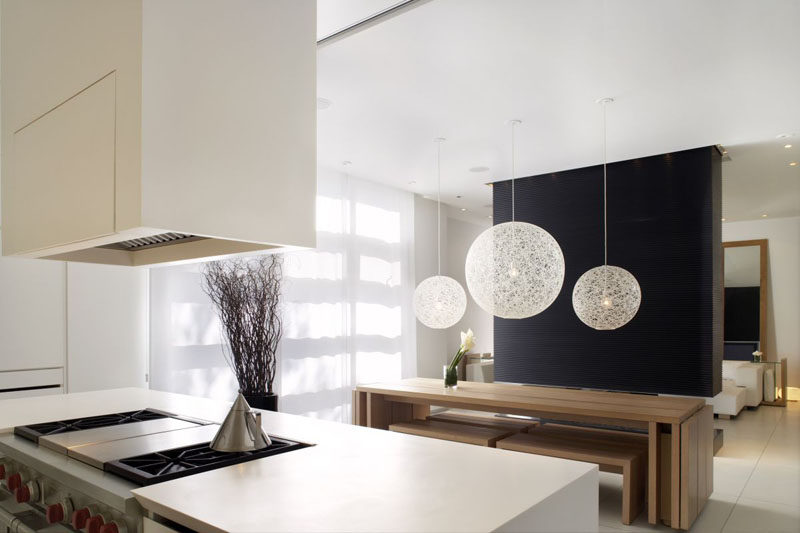 See more photos of this home, here. Designed by Cecconi Simone.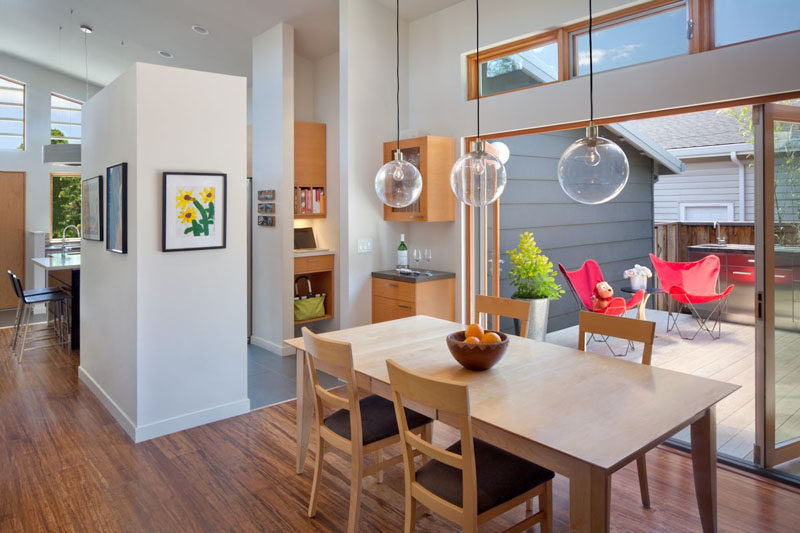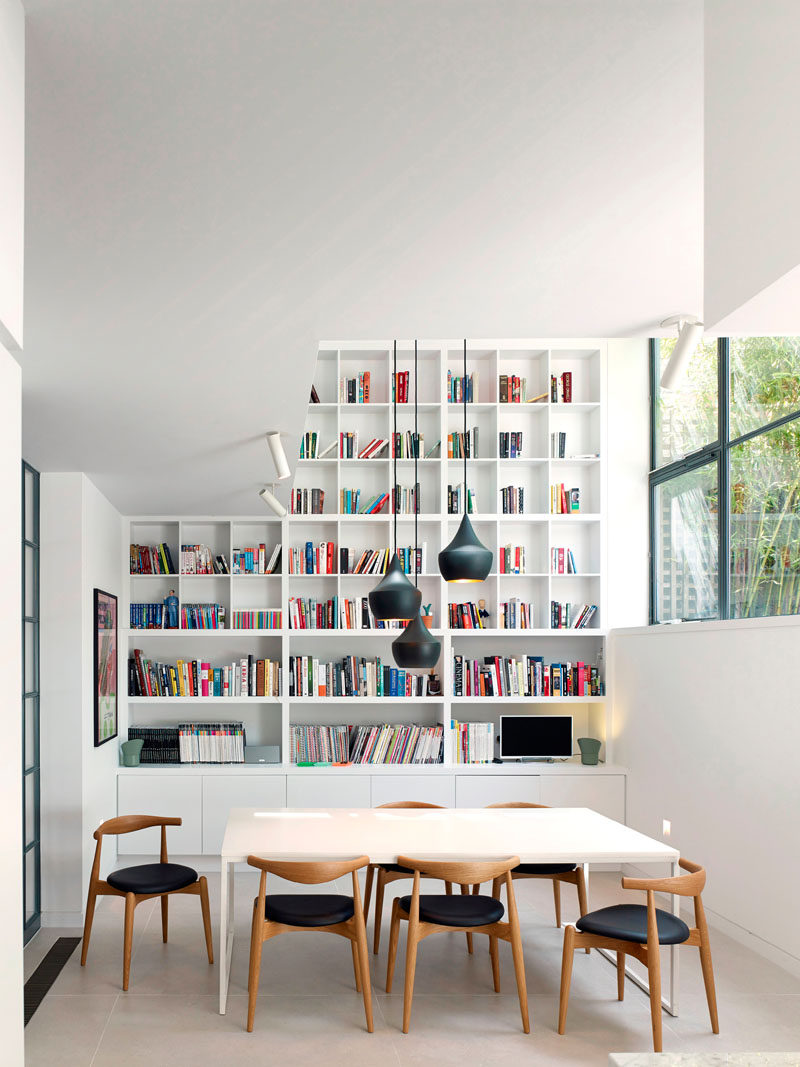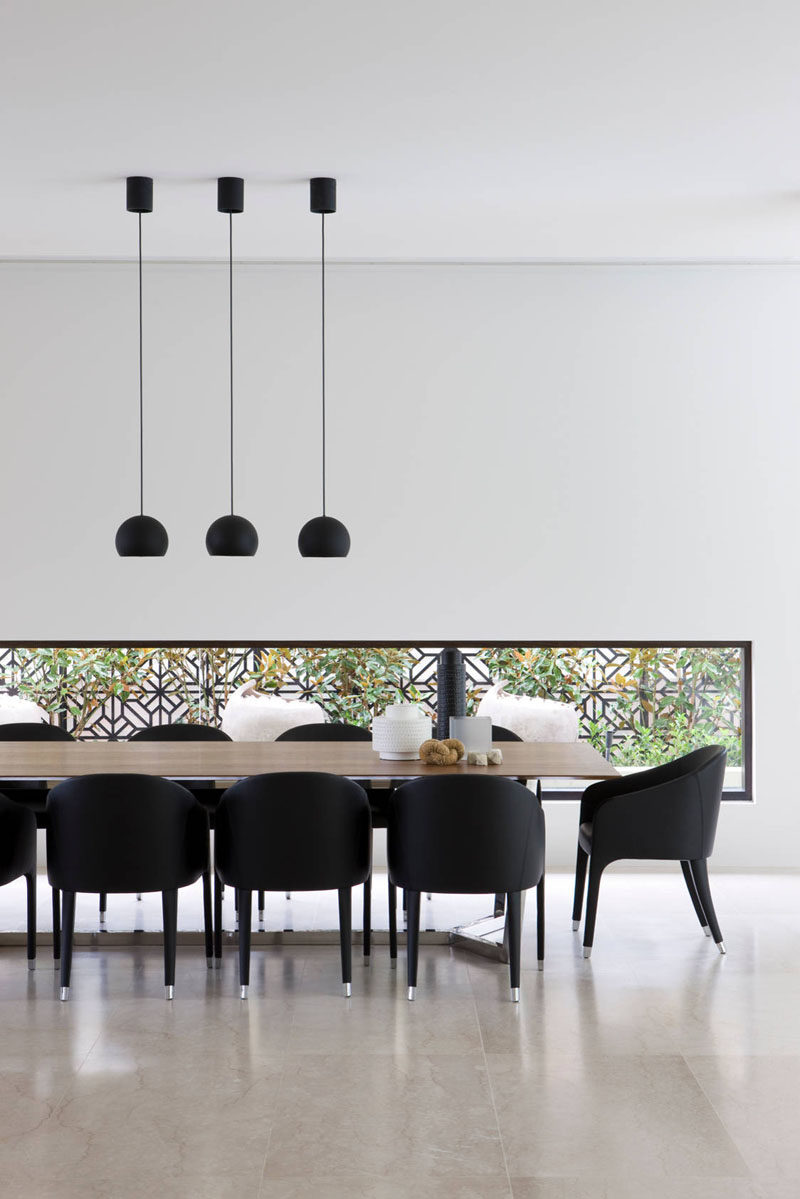 ---
Five Pendant Lights
Again, in keeping with the odd numbers rule, five hanging pendant lights is a nice way to add a light source above your dining room table. It ensures that everyone at the table will be able to see their plates and adds a slightly more dramatic look to your space than one or even three pendant lights would.
---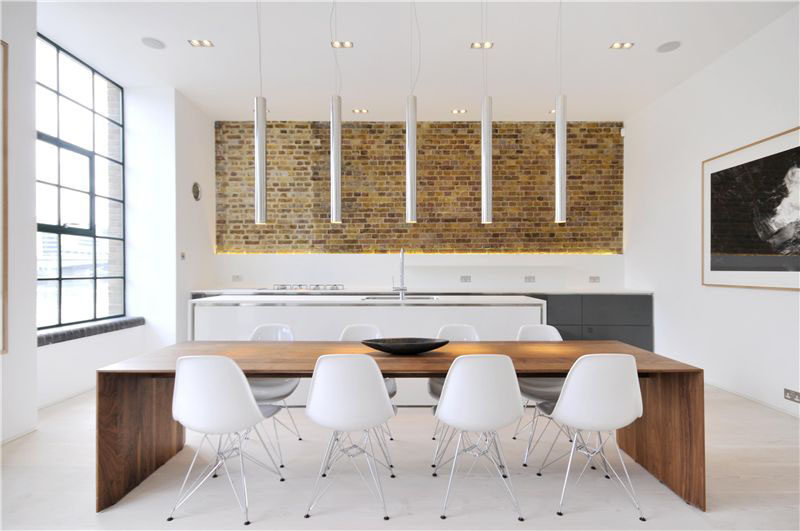 See more photos of this apartment, here. Designed by Chiara Ferrari.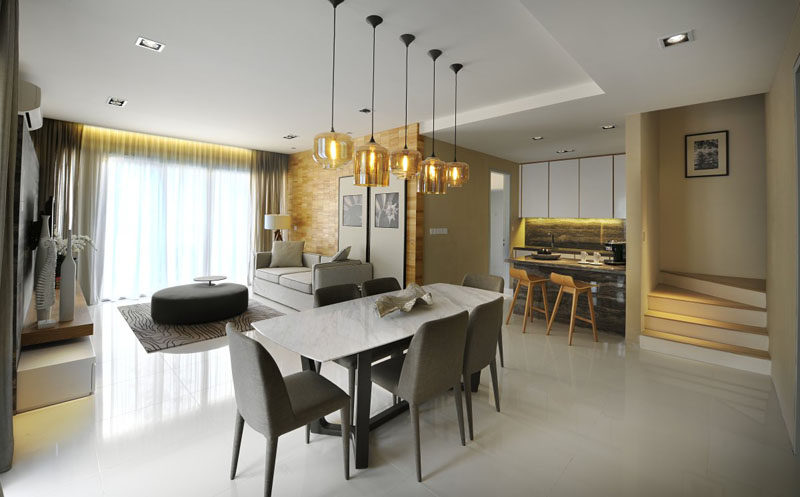 See more photos of this home, here. Designed by Blu Water Studio.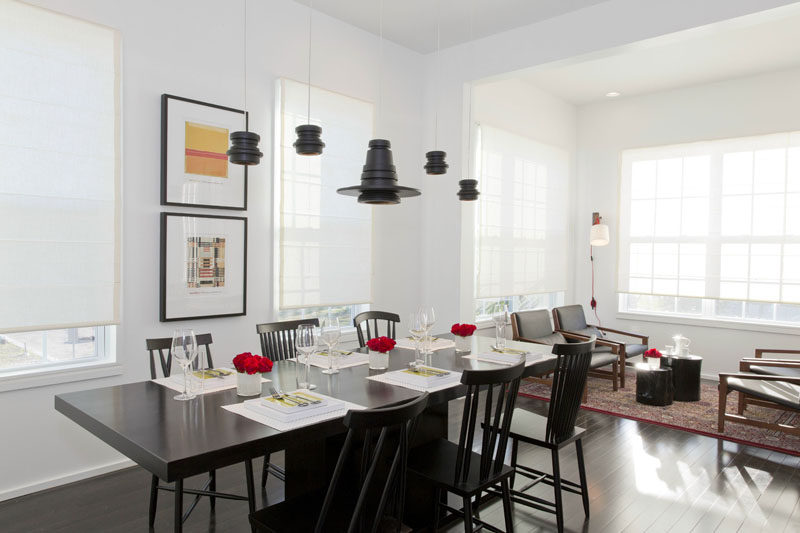 ---
Chandelier
While chandeliers have a reputation for being over the top, glamorous, and not so subtle, it is possible to find ones that are in keeping with contemporary design. Exposed wires, matte finishes, and defined lines can all be incorporated into the design of a chandelier and make for a contemporary light fixture for above a dining room table.
---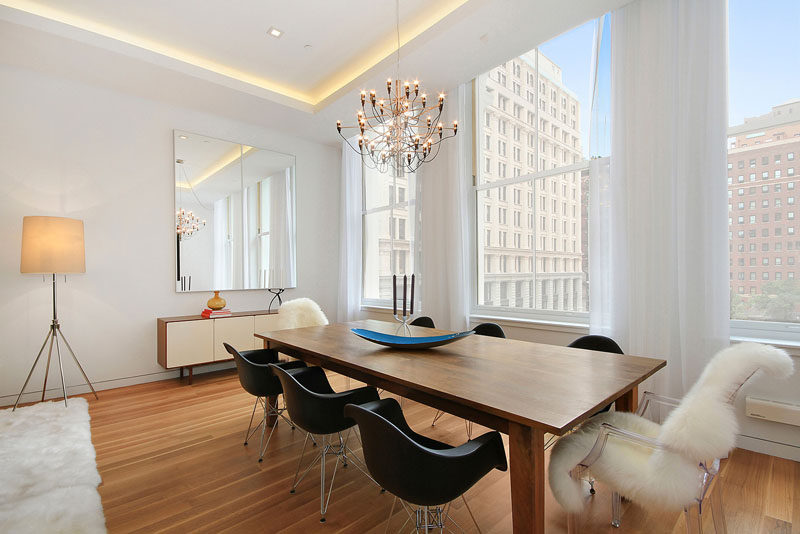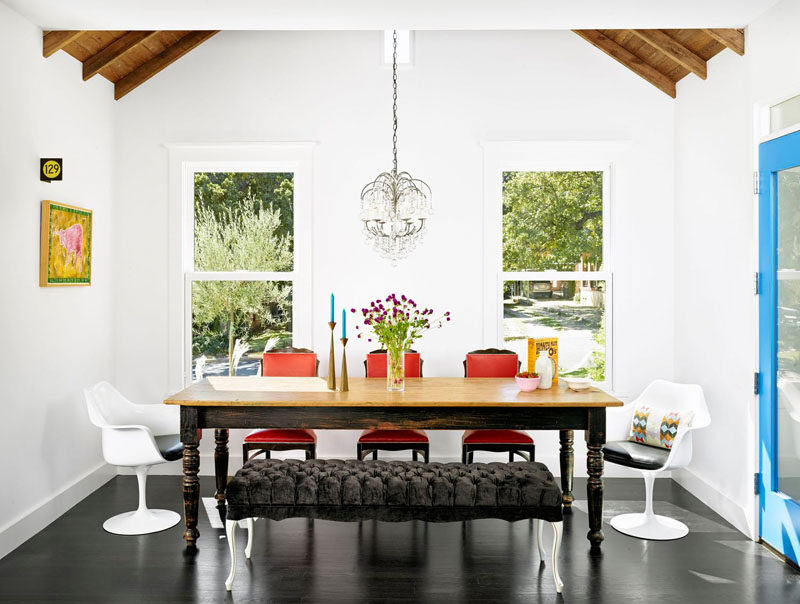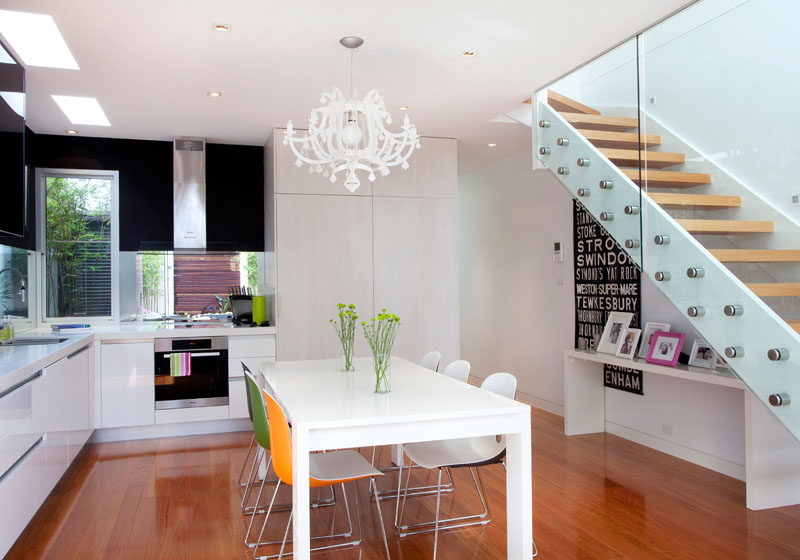 ---
Sculptural
Using light fixtures made from unique materials or with an unusual design adds both light and art to your dining area. A sculptural light fixture above the dining room table can also make low ceilings appear taller by directing the gaze upwards towards the light fixture rather than at the height of the ceilings.
---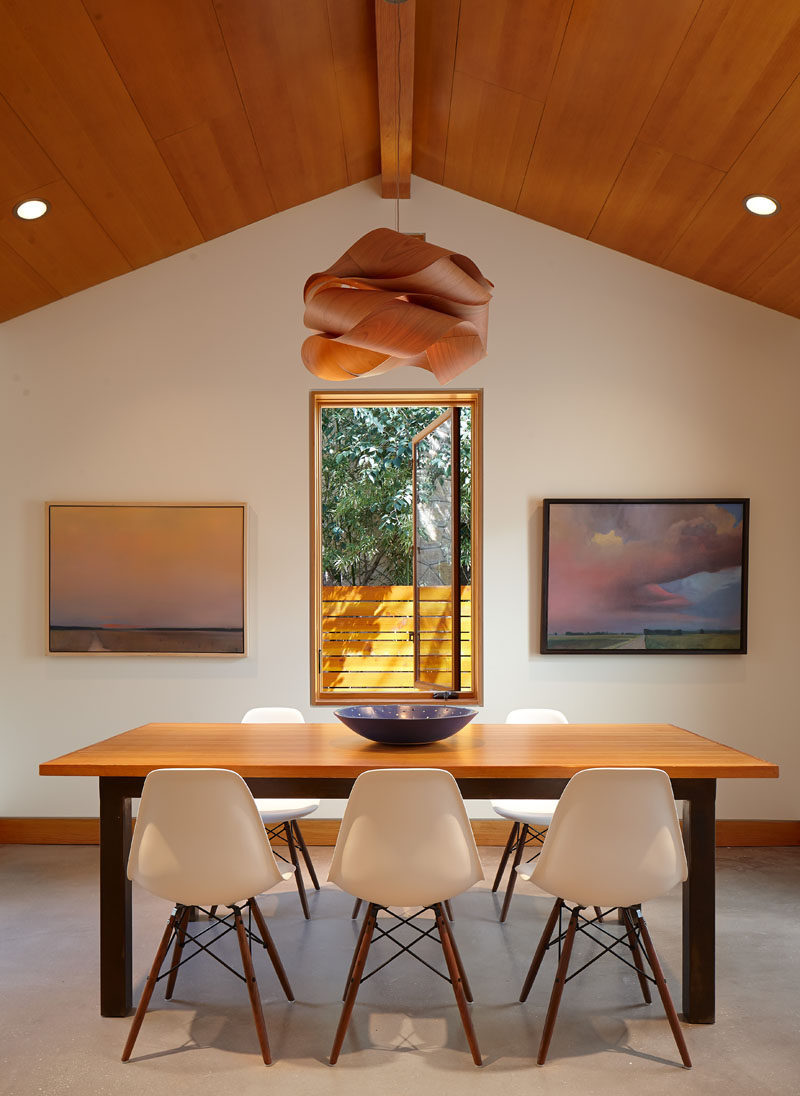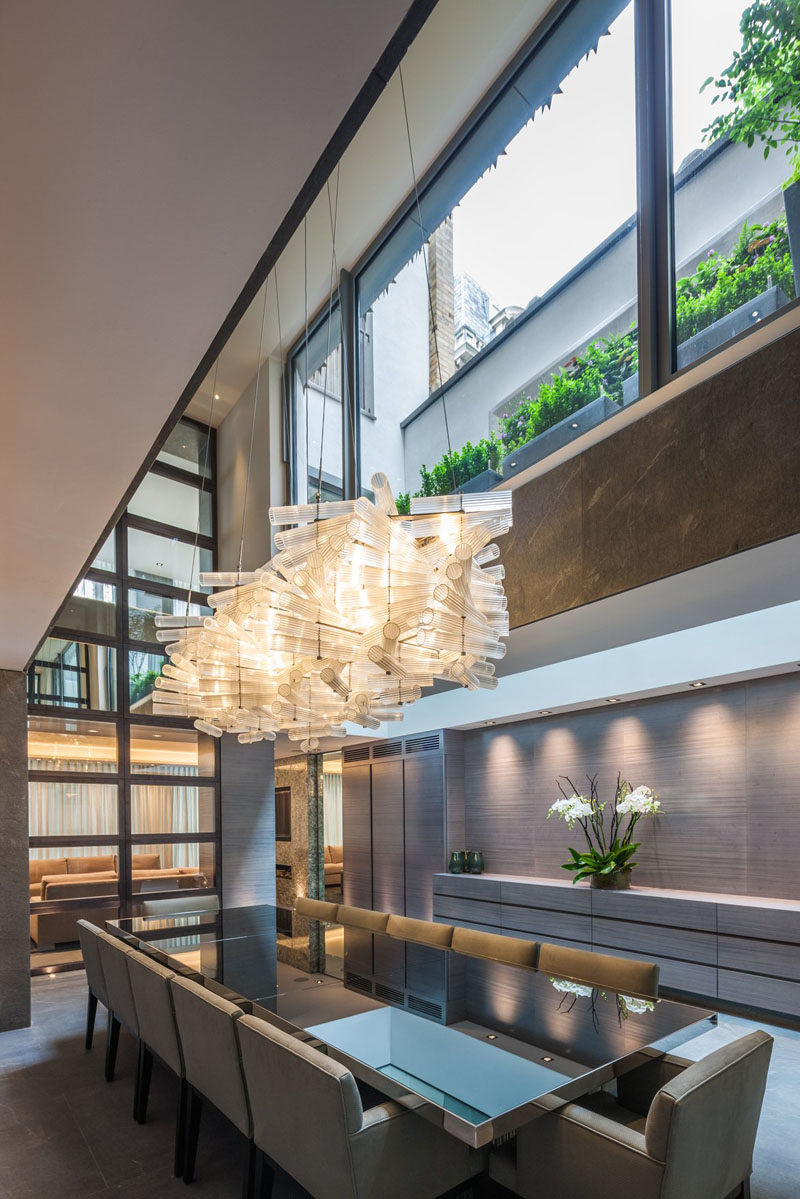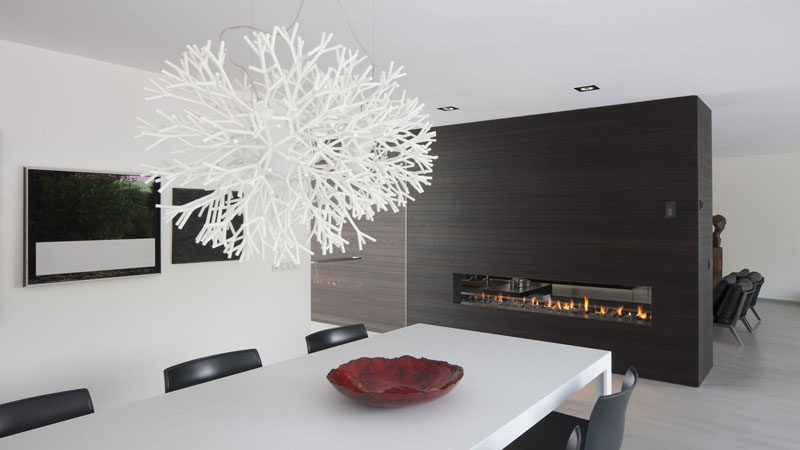 See more photos of this home, here. Designed by Lab32 Architects. Photography by Jo Pauwels.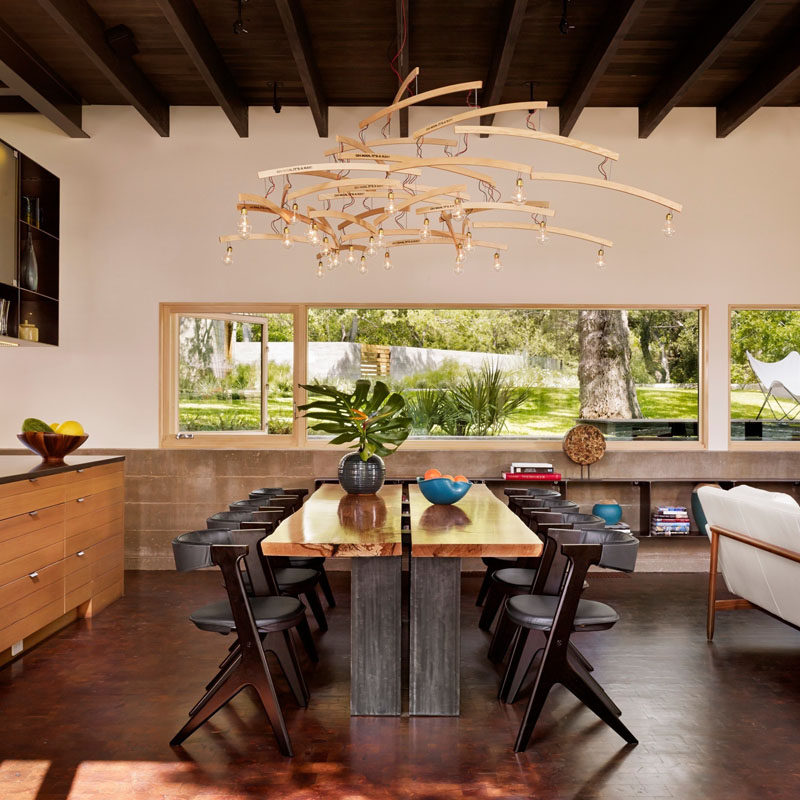 See more photos of this home, here. Designed by Lake|Flato. Photography by Casey Dunn.
---
Cluster
Hanging a number of lights together in a cluster is another creative way to illuminate your dining room table. You can choose exactly how many bulbs you want to include in your cluster and how spread out they are, allowing them to be a customizable interior design feature and a practical lighting solution.
---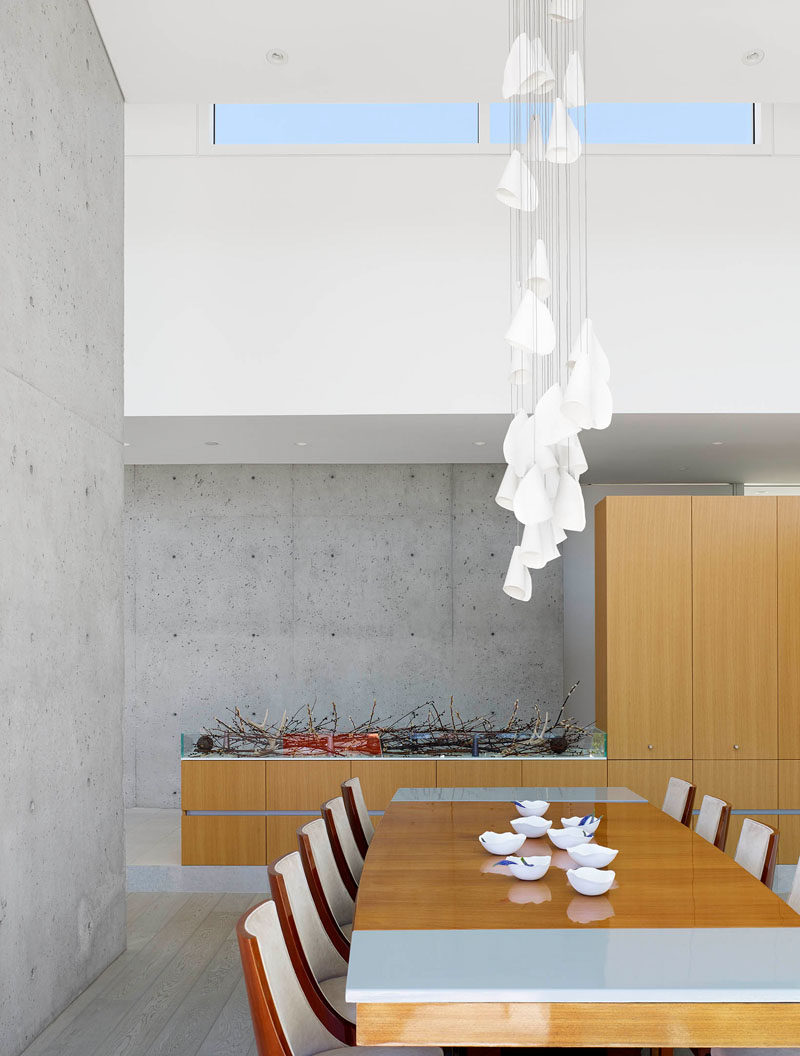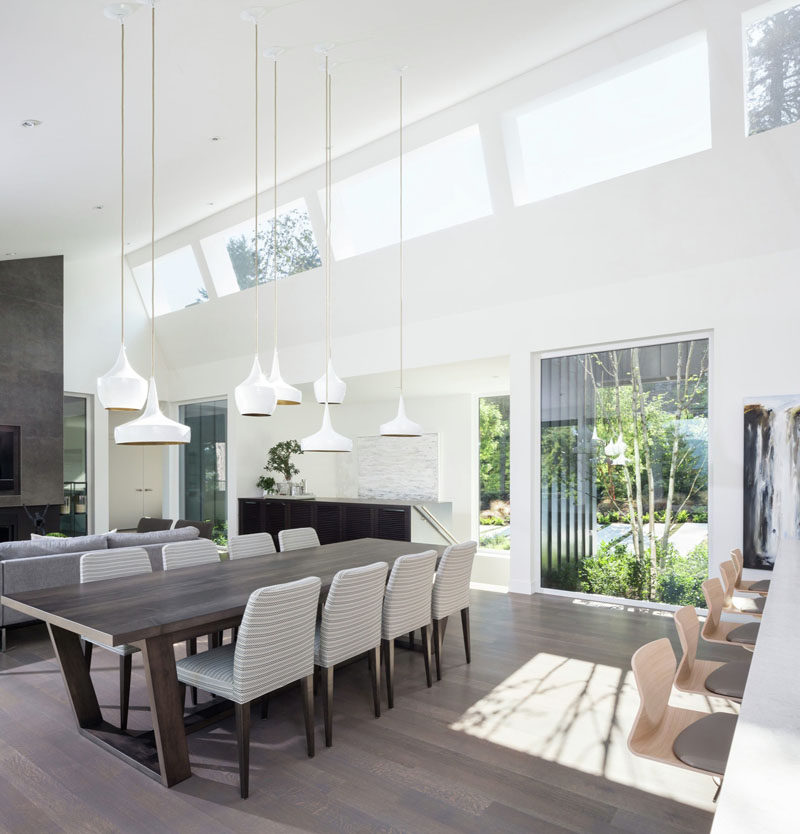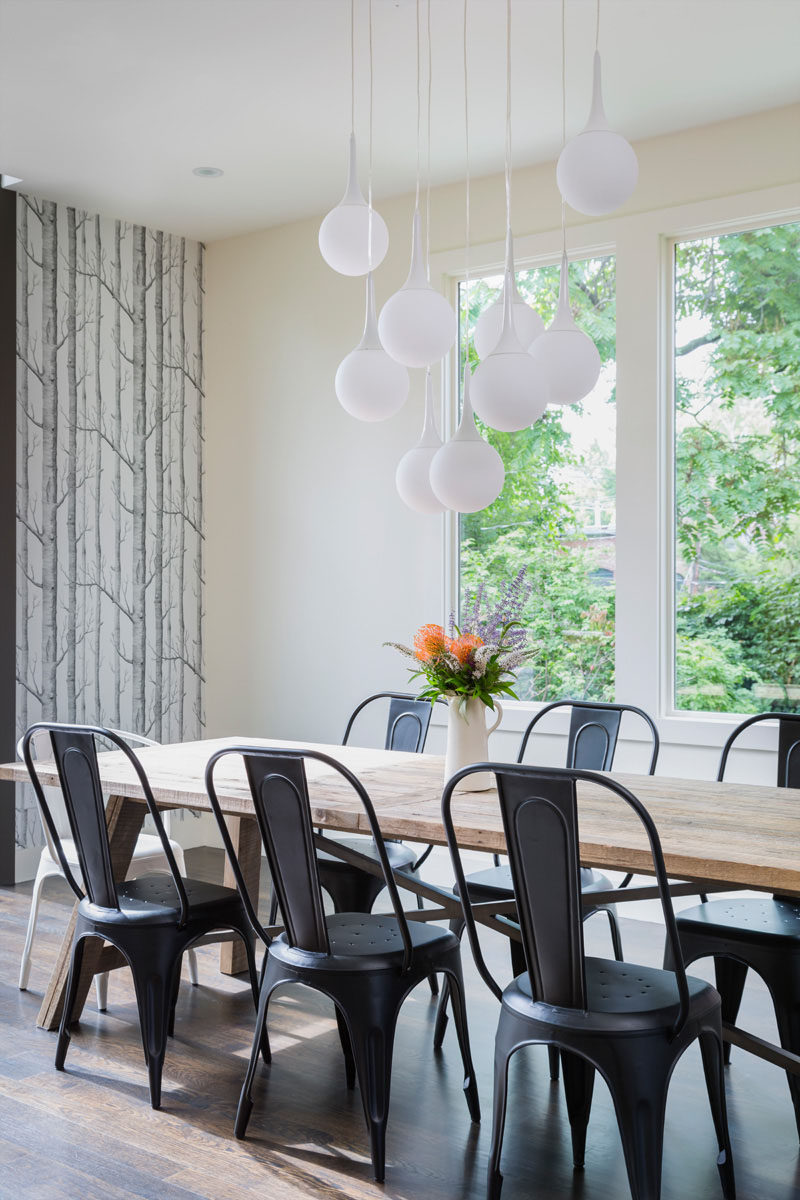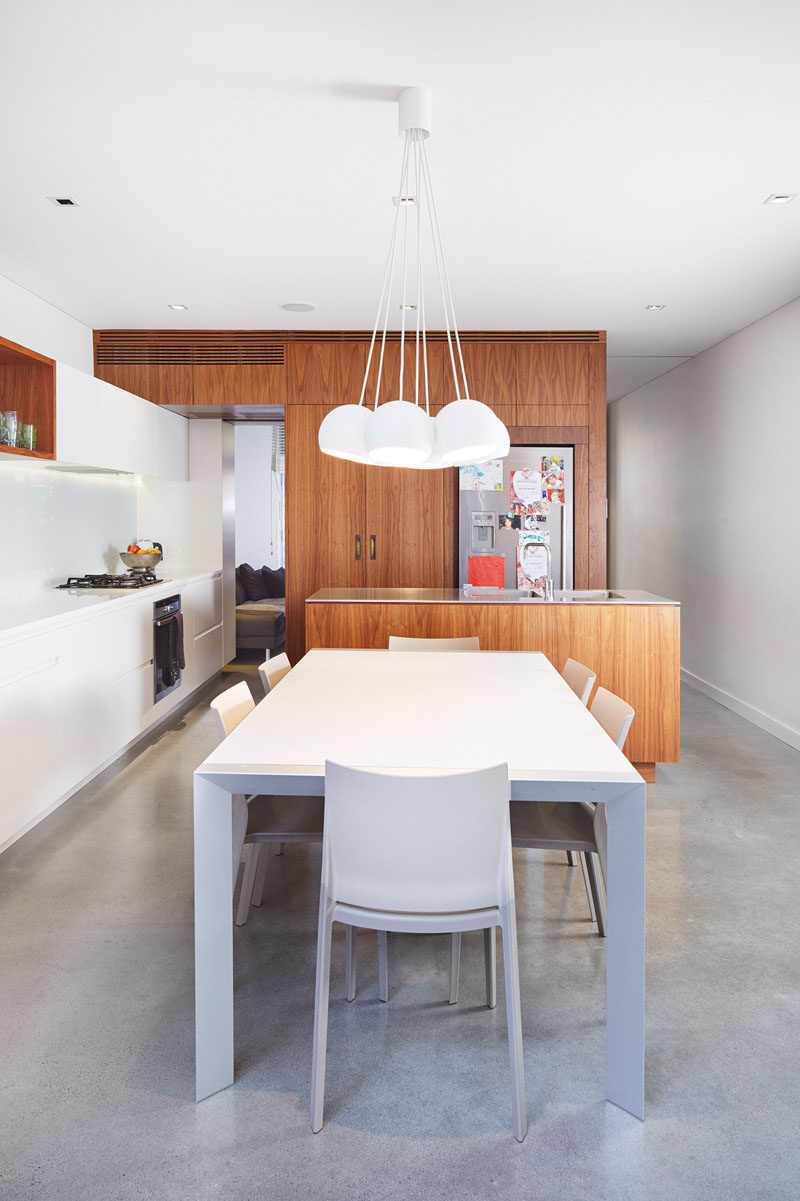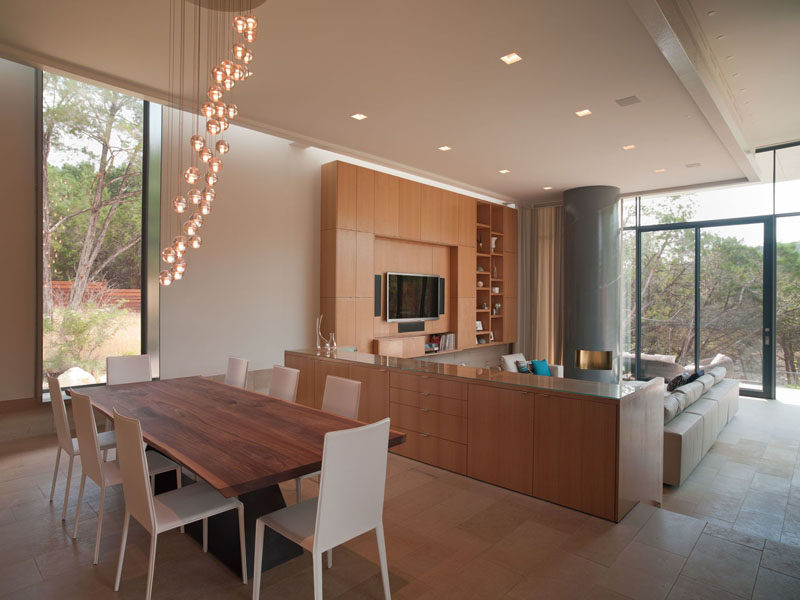 See more photos of this home, here. Designed by Bercy Chen Studio.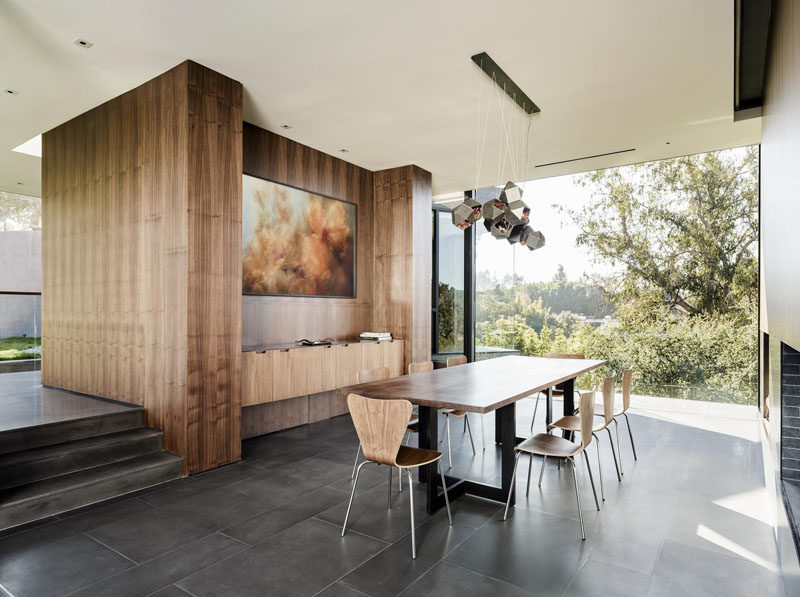 ---
Drum Lights
Also known as halo pendant lights, ring pendant lights, and circular pendant lights, these light fixtures cast a diffused light onto your dining room table making it easy for everyone to see what's in front of them and creating a unique, ambient effect. They come in a variety of sizes, so no matter how big or small your dining room table is, there's one out there perfect for above your table.
---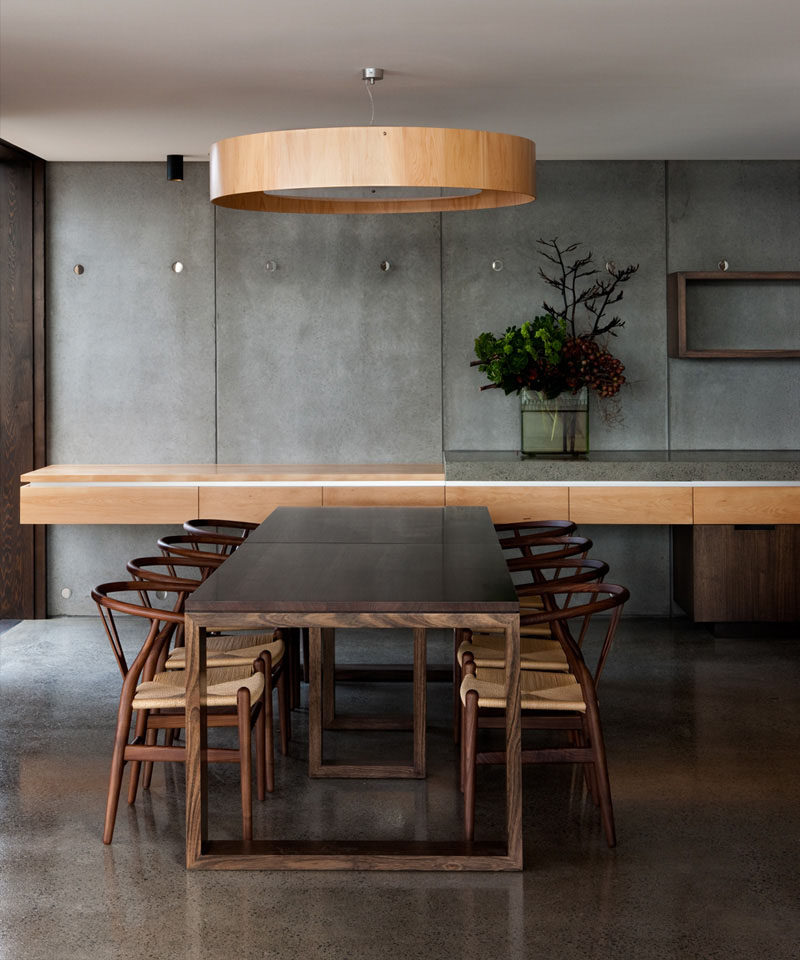 See more photos of this home, here. Designed by MGArchitects. Photography by Jason Busch.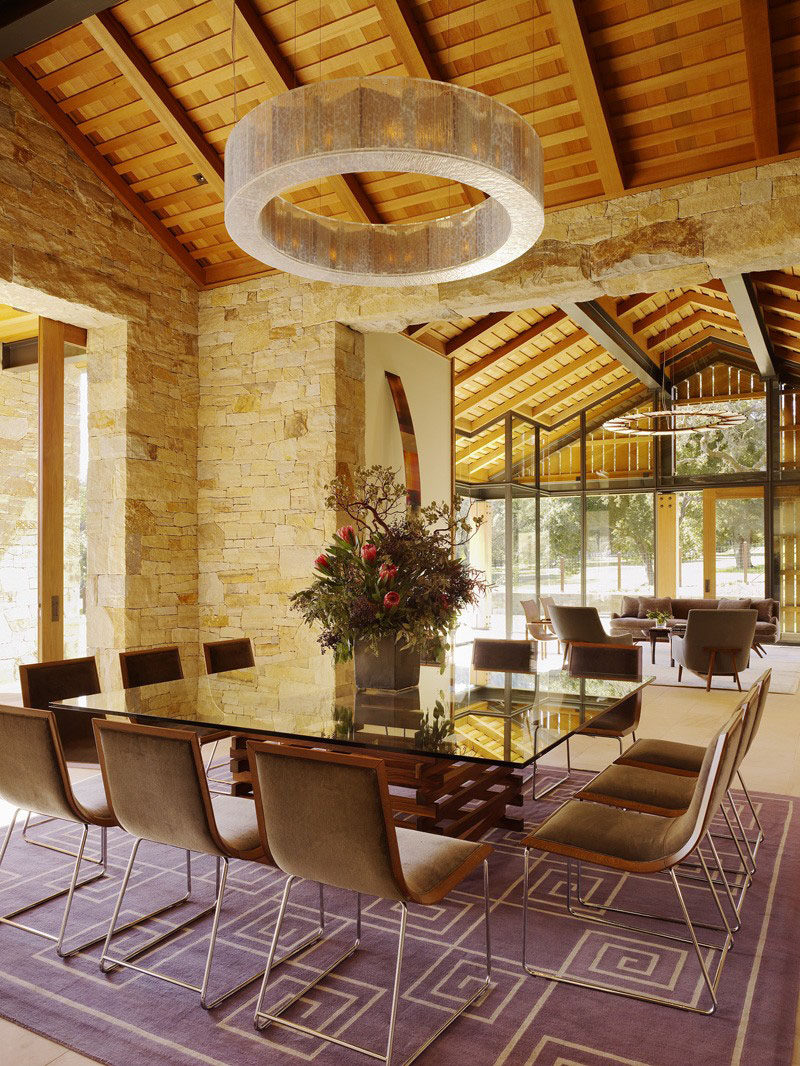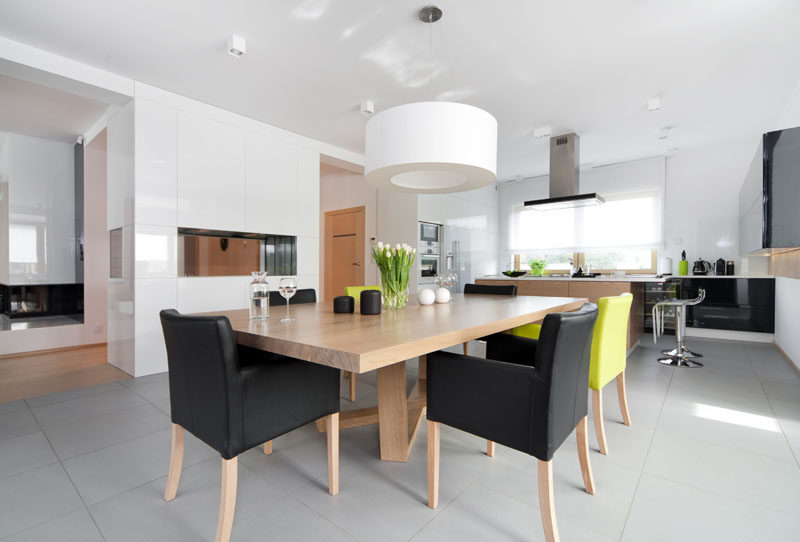 See more photos of this home, here. Designed by Widawscy Studio Architektury. Photography by Tomasz Borucki.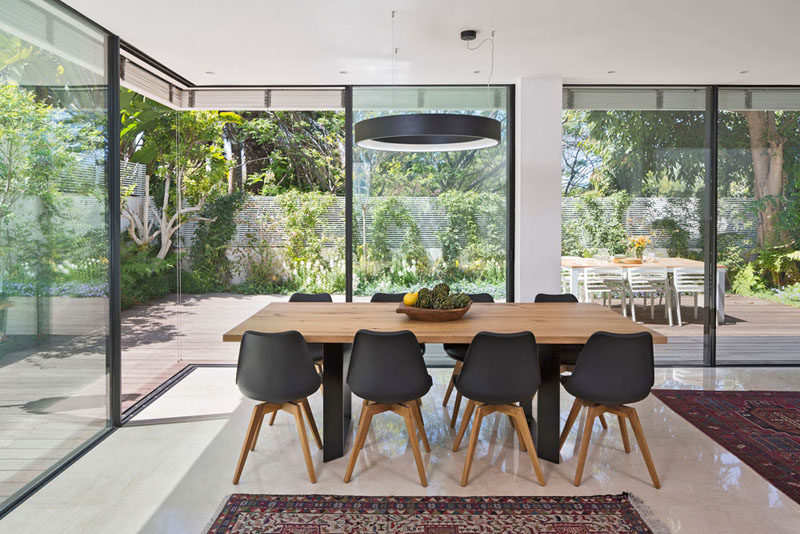 ---
Horizontal Rectangular Box Pendant
This type of lighting is a great option for long tables that can seat many people. The long design of the light fixture means it can run the length of the table and provides everyone with ample lighting throughout the meal. They come in a wide range of styles which makes them suitable for contemporary industrial, minimal, rustic, or simple interiors.
---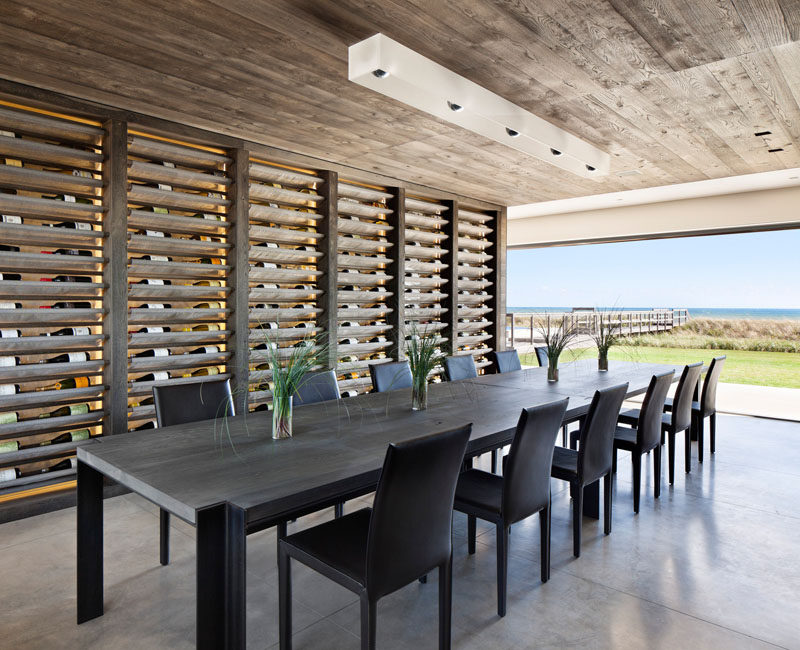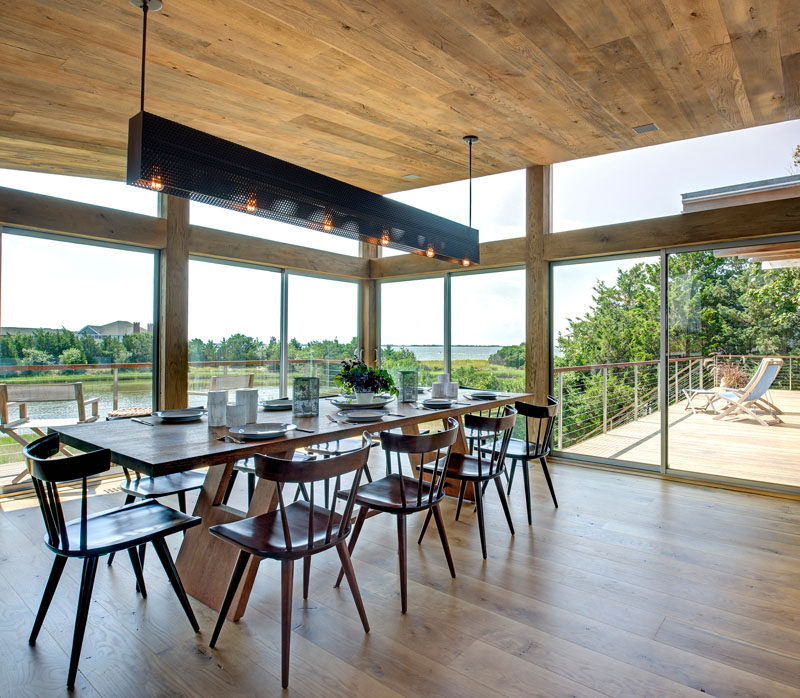 ---
Get the contemporist daily email newsletter – sign up here