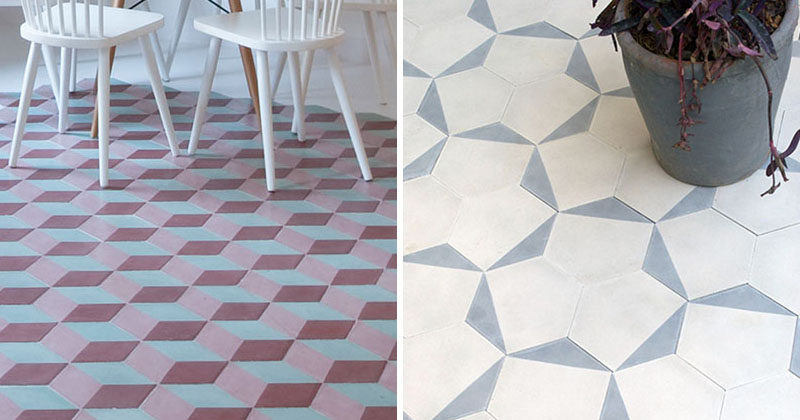 1. This bathroom floor has hexagon tiles with triangles converging in the middle.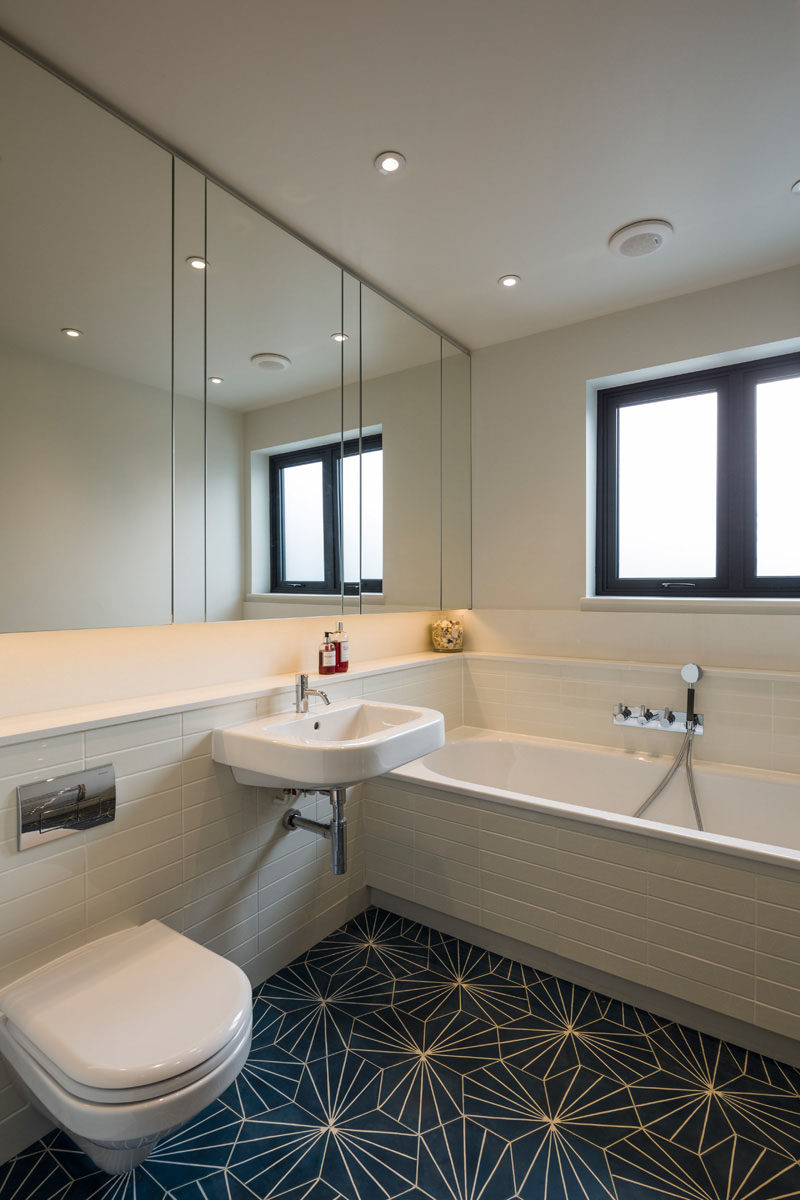 ---
2. Dark textured diamond tiles make up the floor of the bathroom in this apartment.
---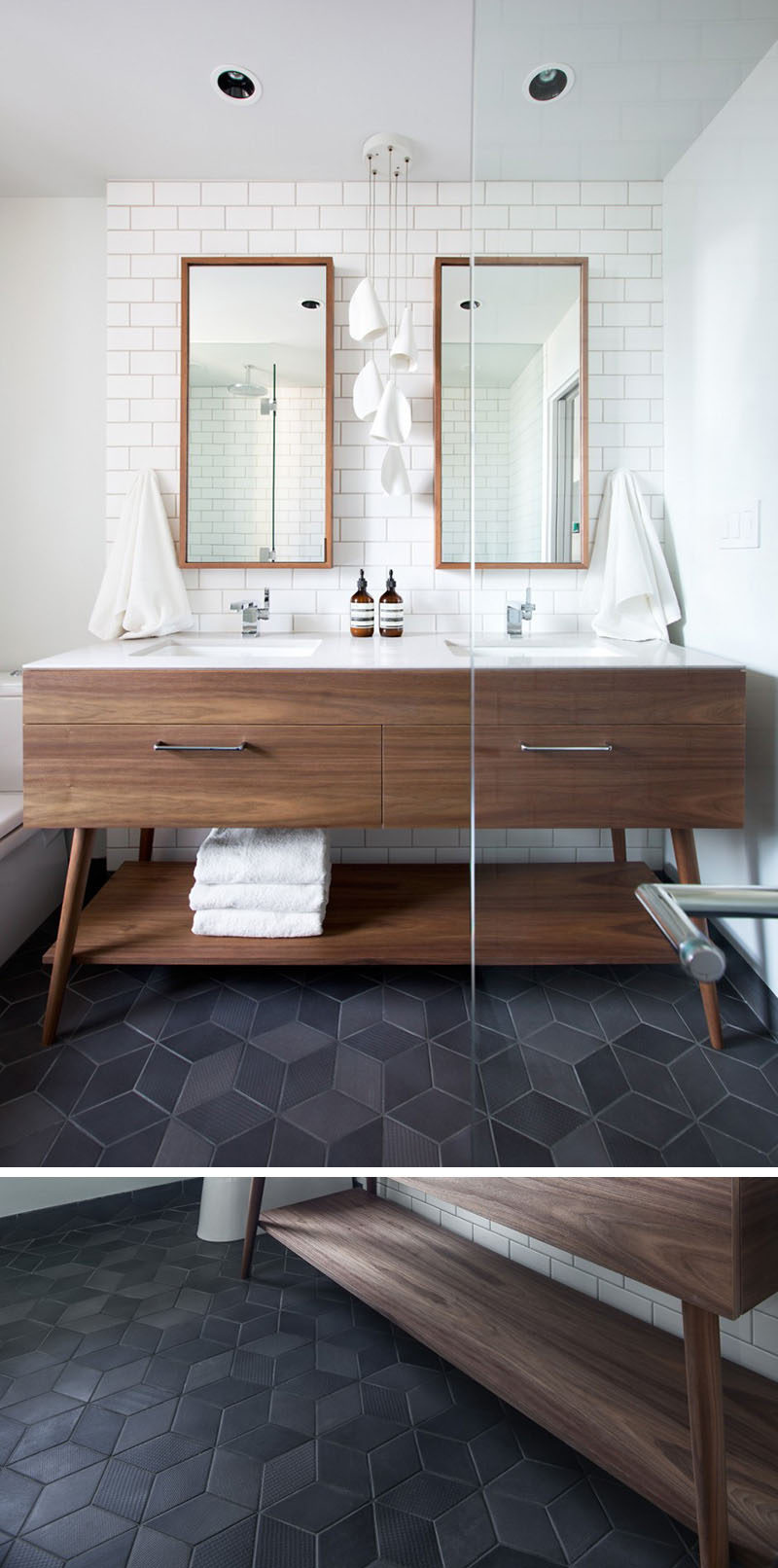 ---
3. Bold, brightly colored tiles make up this geometric pattern that could play tricks on your eyes if you stare at it long enough.
---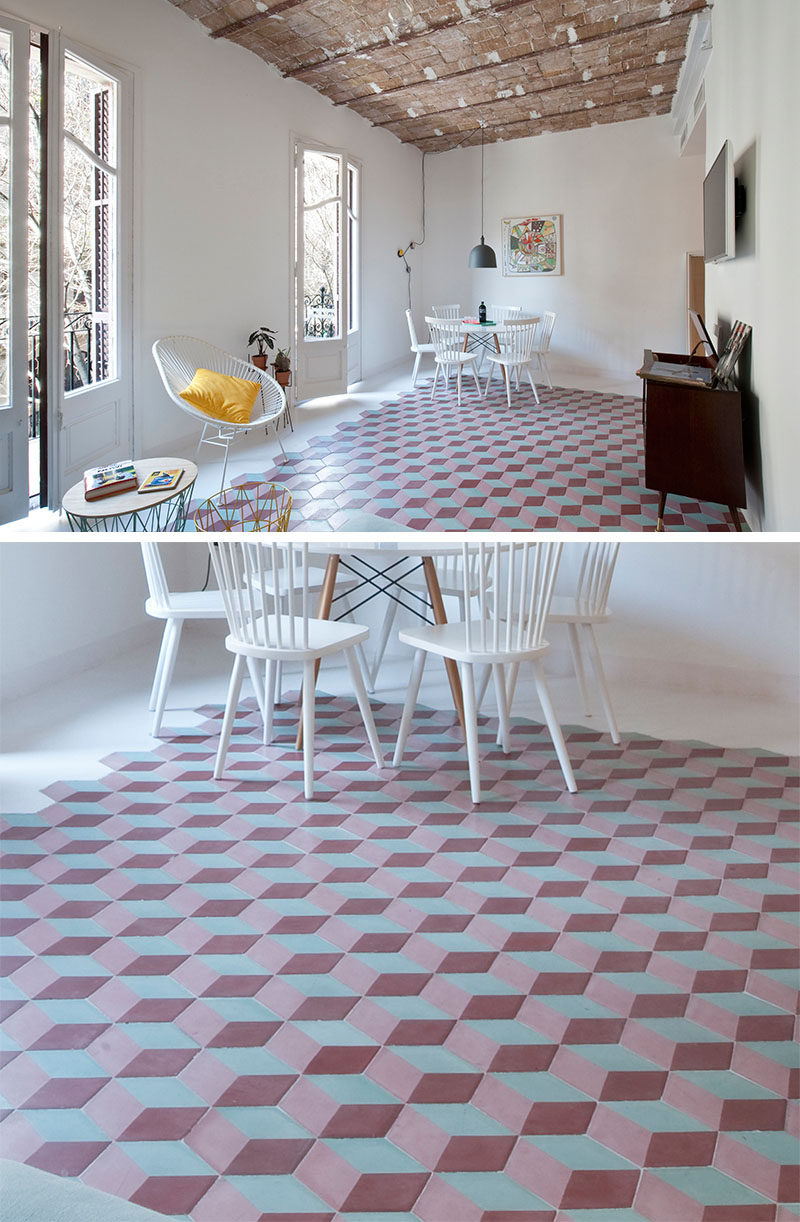 ---
4. The floor of this bathroom is covered in clean white rectangular tiles mixed with a single line of square tiles to add a touch of interest.
---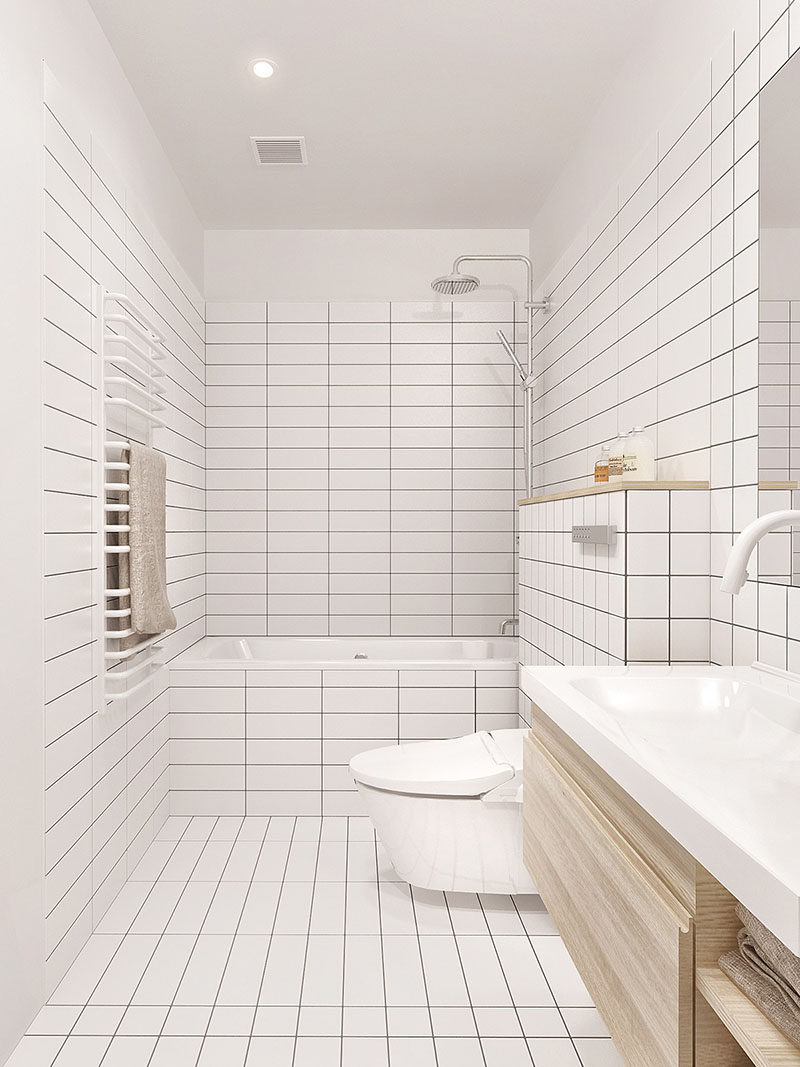 ---
5. This bathroom uses simple black hexagonal tiles to create a modern and dramatic geometric floor.
---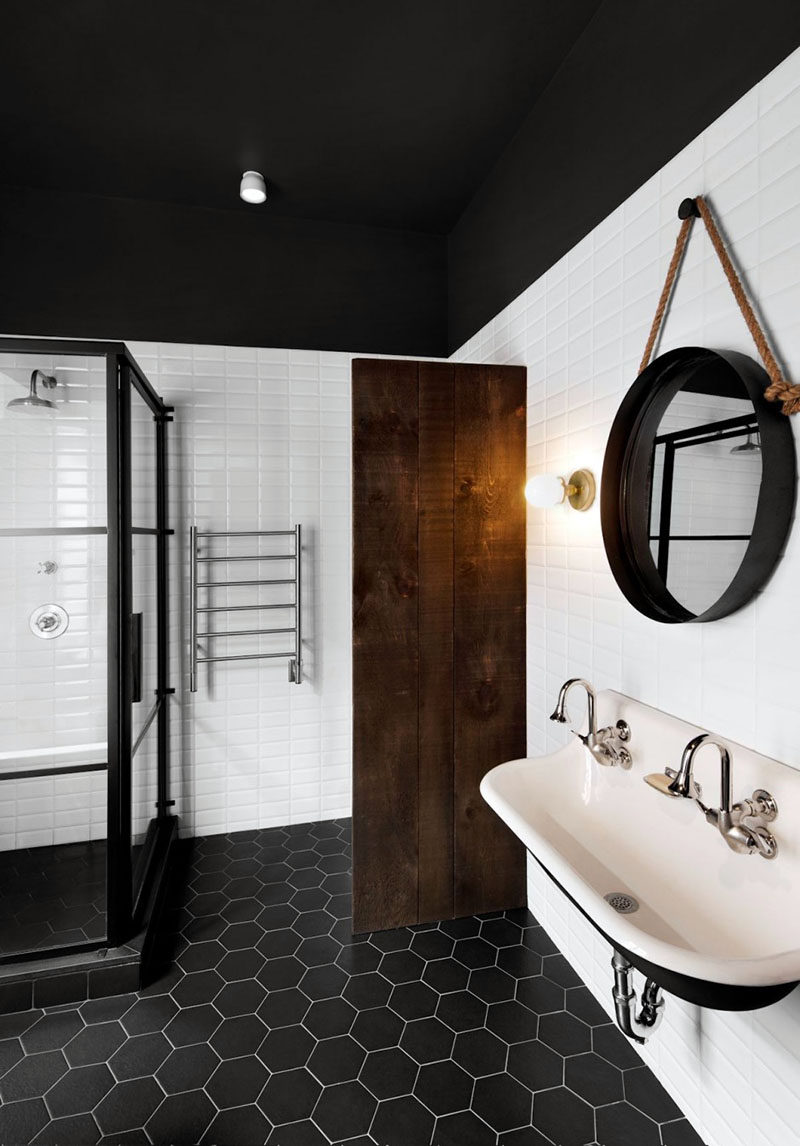 ---
6. One of the corners of these hexagon tiles has been painted on every tile which allows you to create a wide variety of patterns on the floor.
---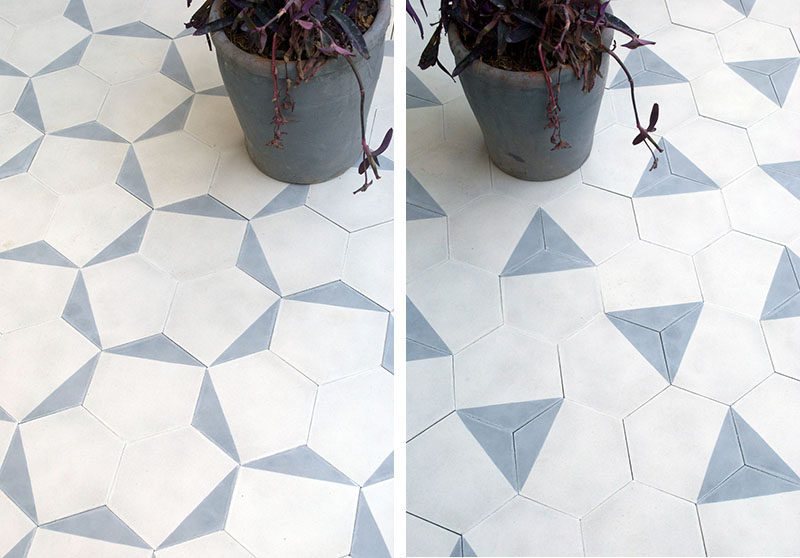 ---
7. Creating a herringbone pattern with rectangular tiles is an easy way to bring in geometric tiles and a ton of style.
---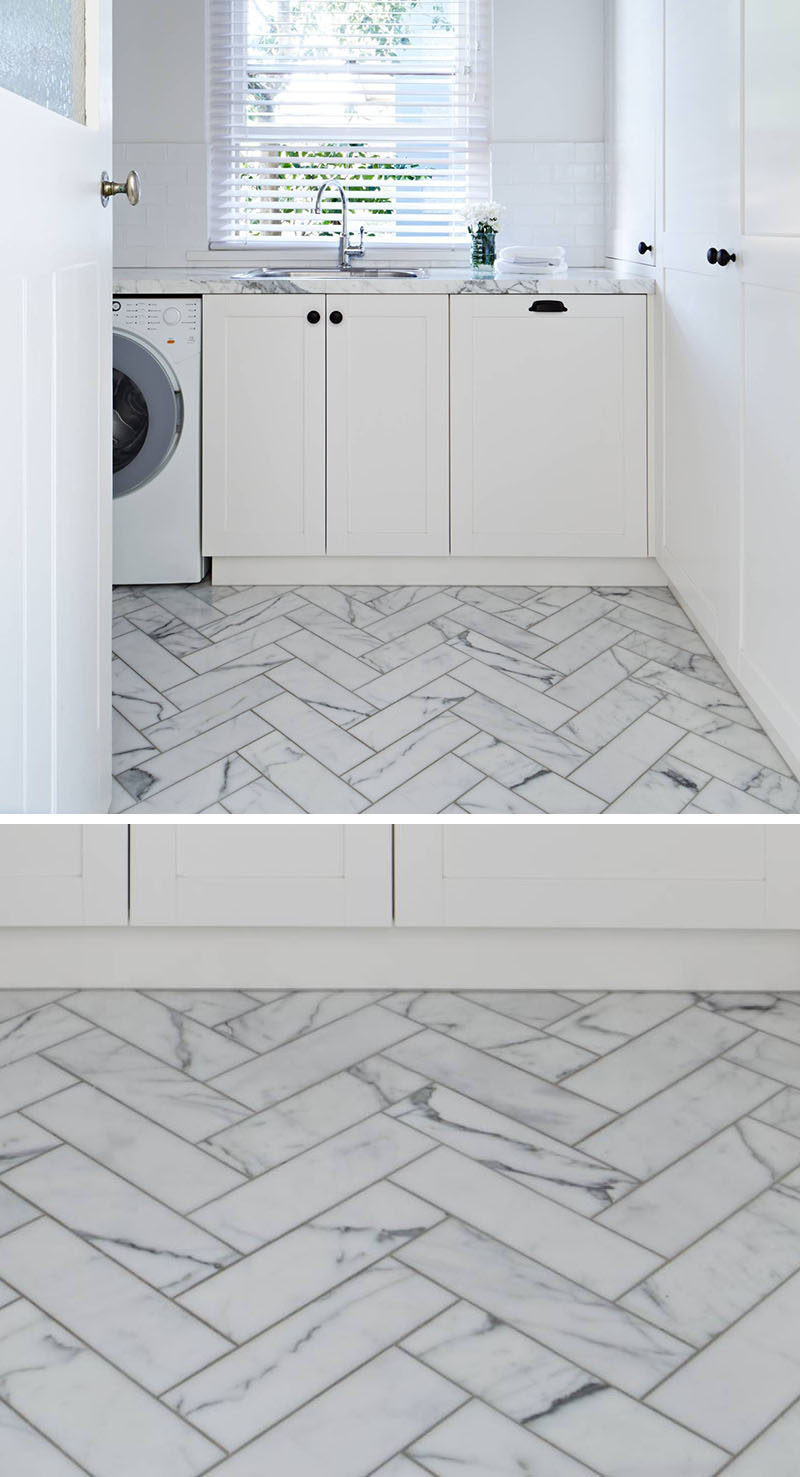 ---
8. Triangular patterns in two colors draw the eye to the geometric tiles on the floor in this home.
---