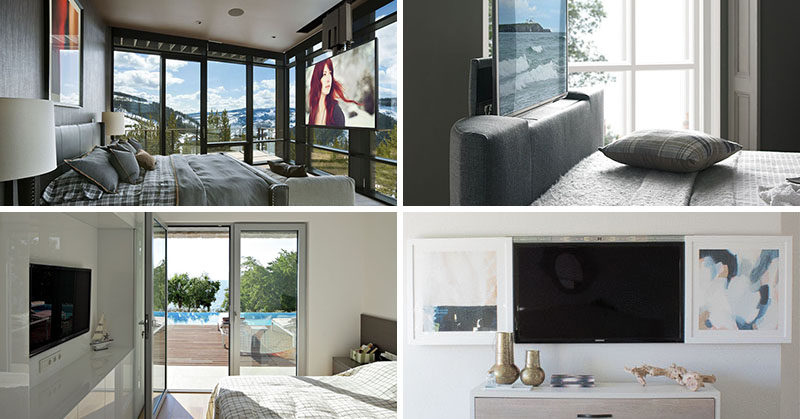 Watching TV in bed is one of life's greatest luxuries. Surrounded by cozy sheets and fluffy pillows, any show or movie is taken to a whole other level when you get to watch it in bed.
Here are 8 ways to bring a TV into the bedroom to get the best viewing experience ever!
---
1. Hide it inside the bed with a bed frame designed just for watching TV and sleeping.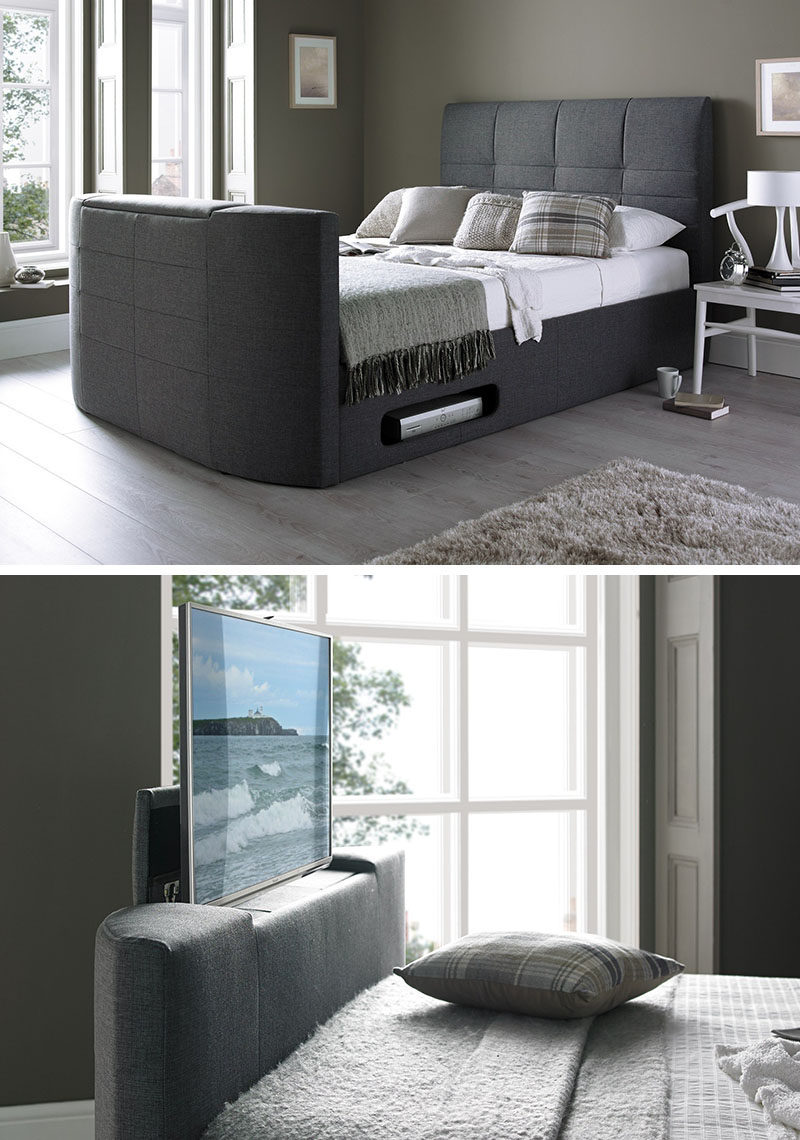 York Upholstered New Grey TV Bed spotted at time4sleep
---
2. Hide it in the ceiling when you're not using it and bring it down when you're ready for an in bed screening.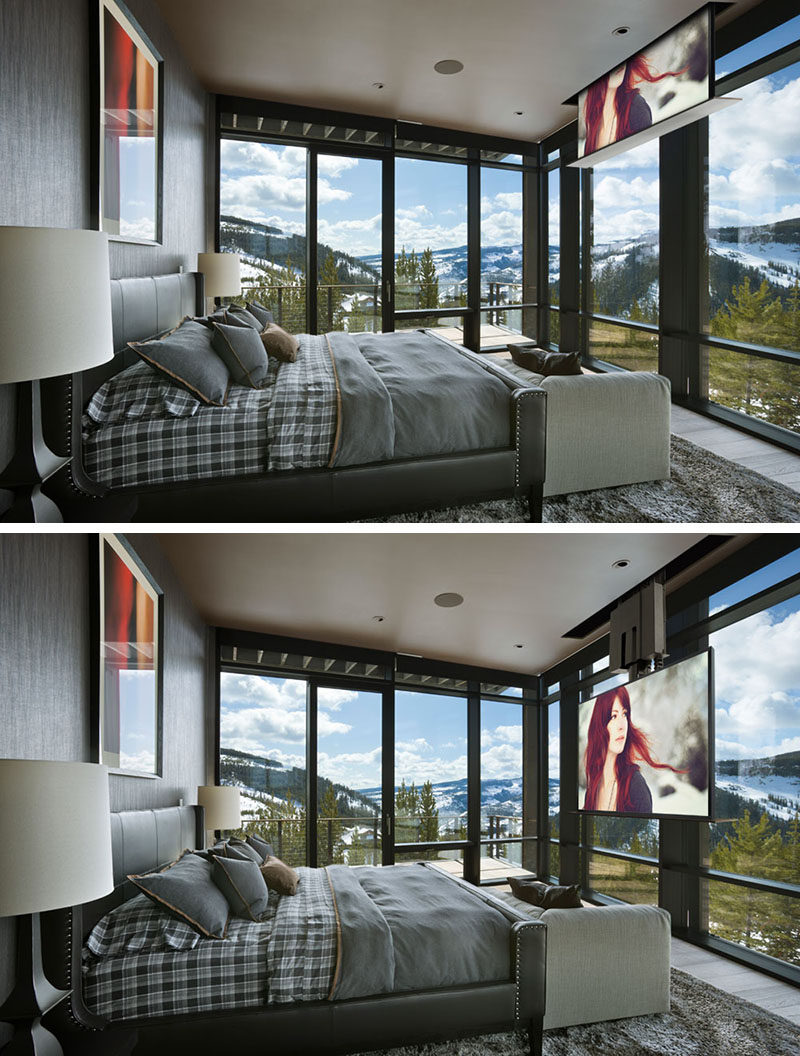 Ceiling Drop Down TV by nexus21
---
3. Hide it behind some of your favorite photos of some of your favorite people.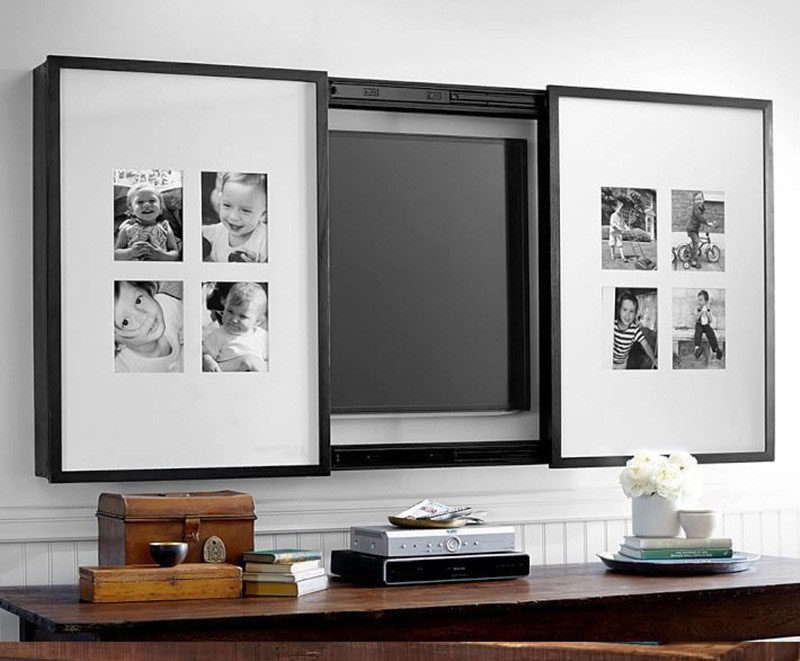 Sliding gallery tv cover from Pottery Barn.
---
4. Keep it classic and mount it right to the wall at the end of the bed.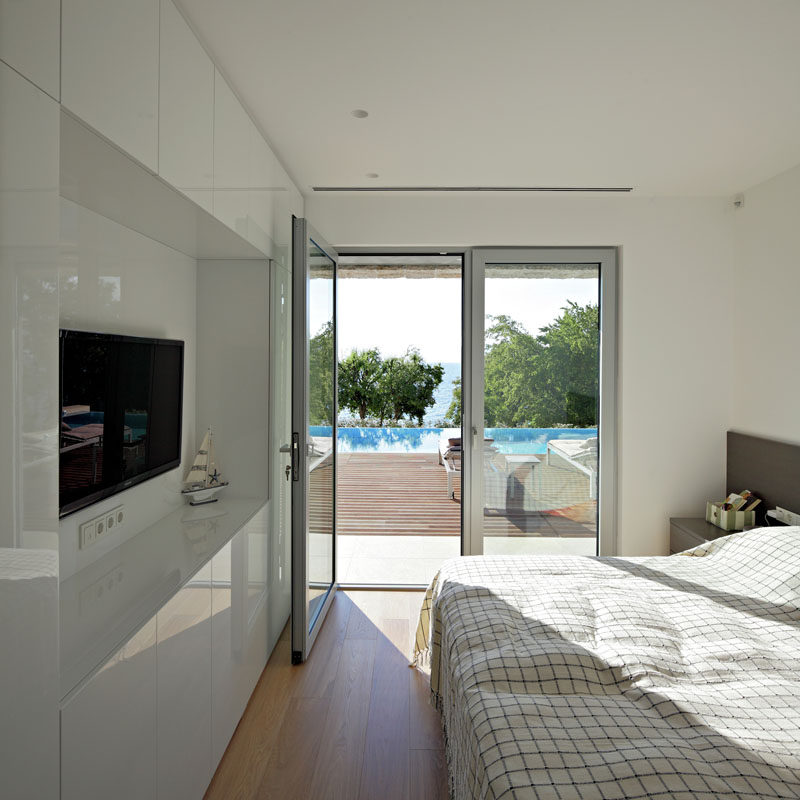 Designed by DVA Arhitekta. Photo by Robert Les.
---
5. Secure it to the ceiling for easy relaxed viewing.
---
6. Create an art piece that opens up to reveal the TV at the end of the bed.
---
7. Install a pole or column and mount the TV to it for a sleek way to hide cords, and you can easily adjust the height if necessary.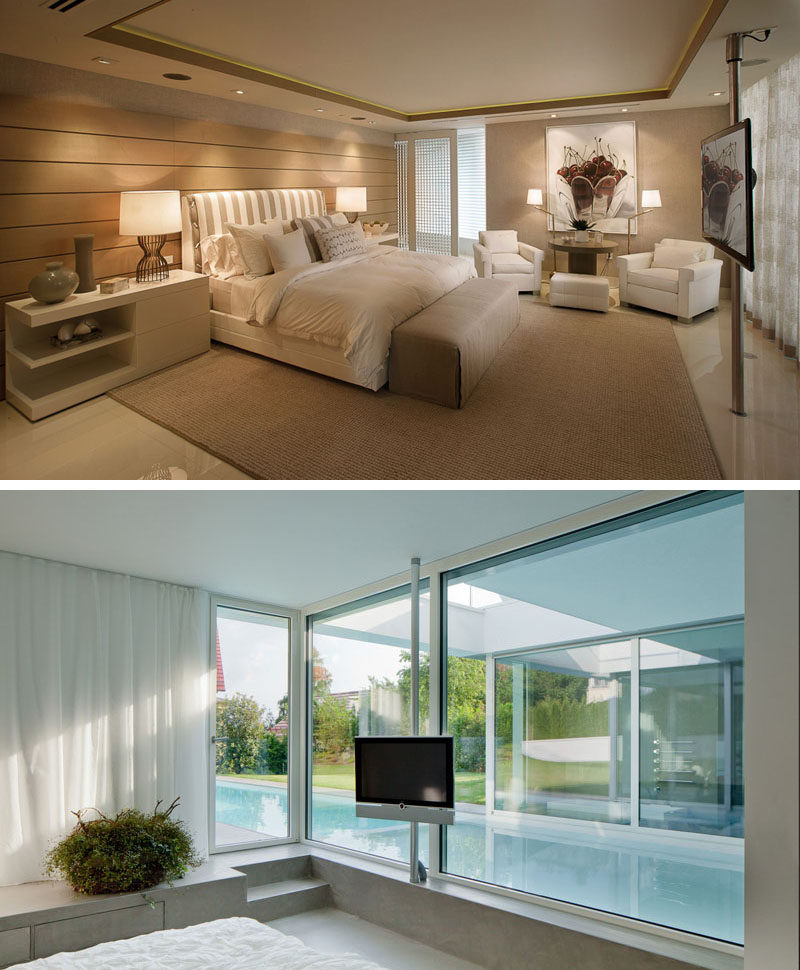 ---
8. Have a cabinet at the end of the bed to hide the TV when not in use.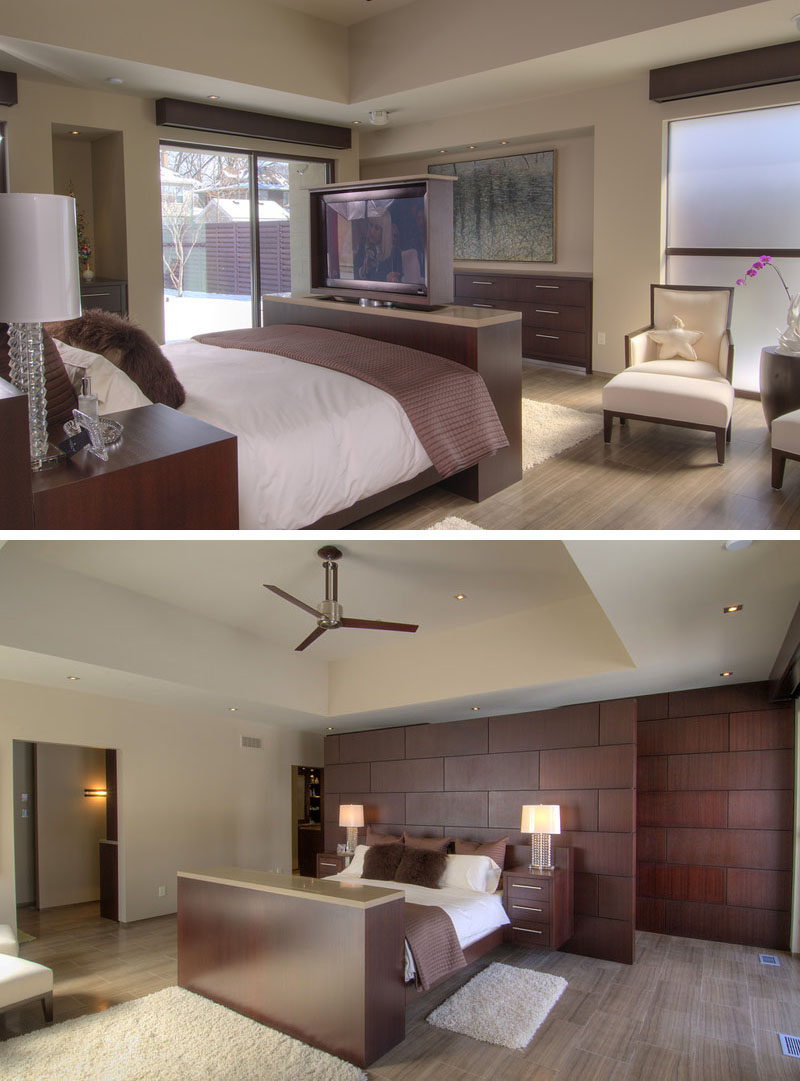 ---