KITOKO Studio were given the task to transform a former storage closet (was also once a maids room), into a usable 86 square foot (8 sqm) apartment in Paris.
Before the renovation, the room was very empty, with just a sink and a window.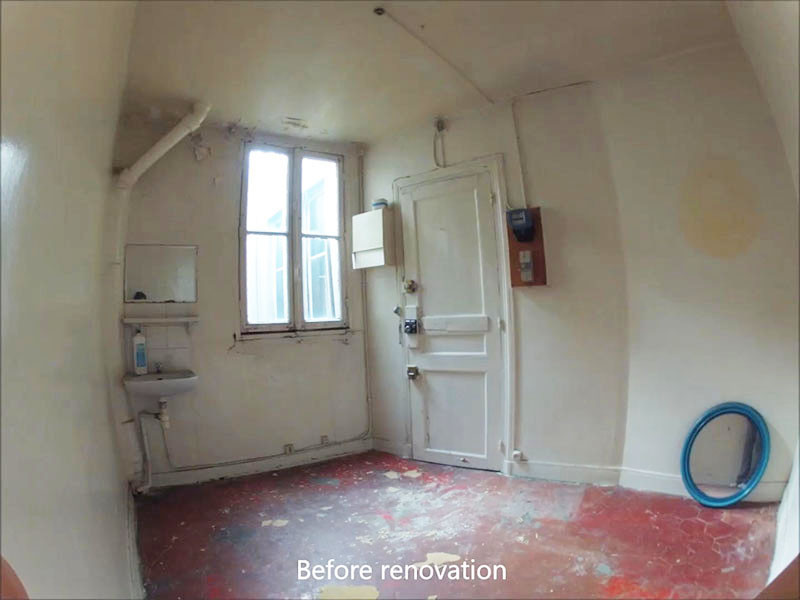 ---
Once it was renovated, an entire apartment was able to fit in this tiny space. A bed, stairs, table, storage, kitchen, and bathroom, are all included.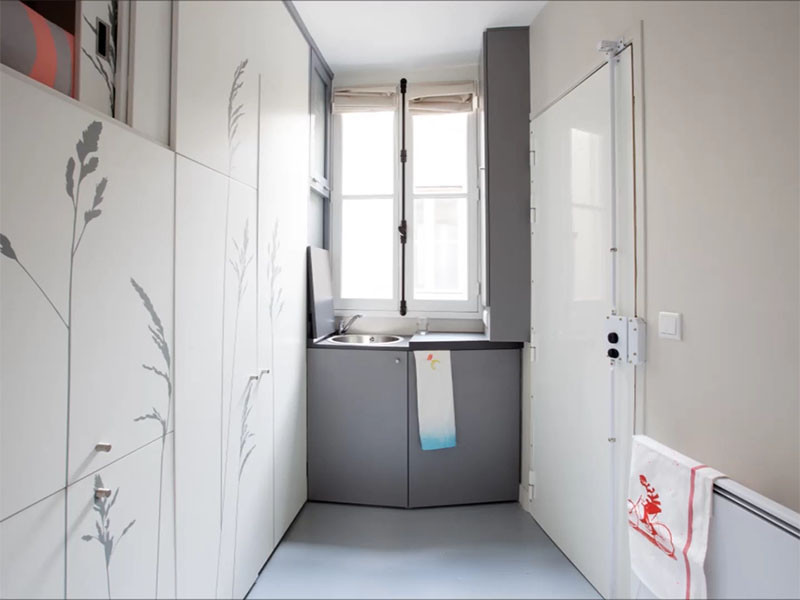 © Fabienne Delafraye
---
When an apartment is this small, smart decisions had to be made in terms of layout, and how to get everything you need to fit. Everything is hidden behind doors, for example, this bookshelf slides out for extra storage.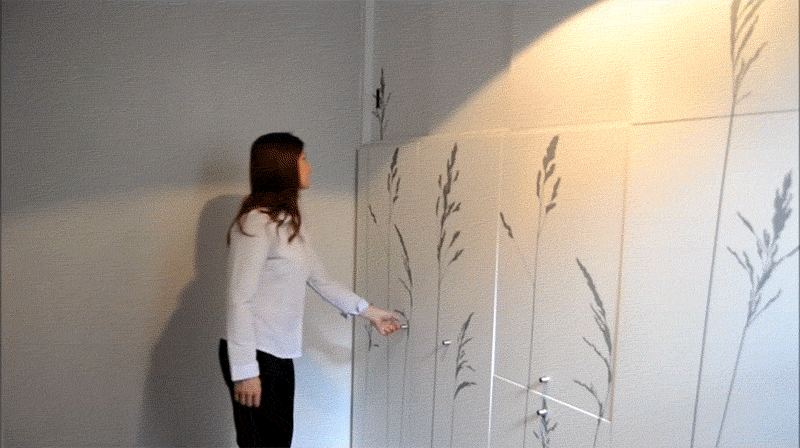 ---
The shelves also become the stairs to the lofted bed, and they have the added benefit of extra seating.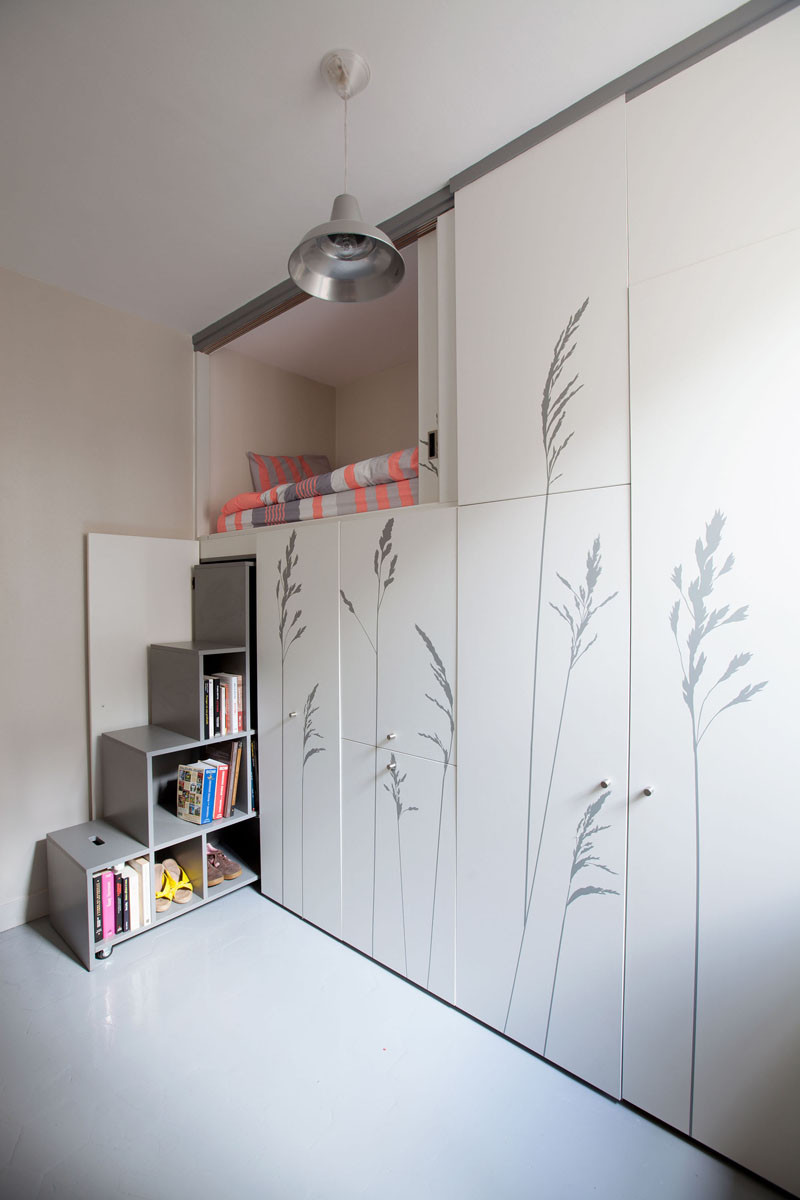 ---
The bed is hidden above all of the storage, and is accessible by climbing the shelf/stairs.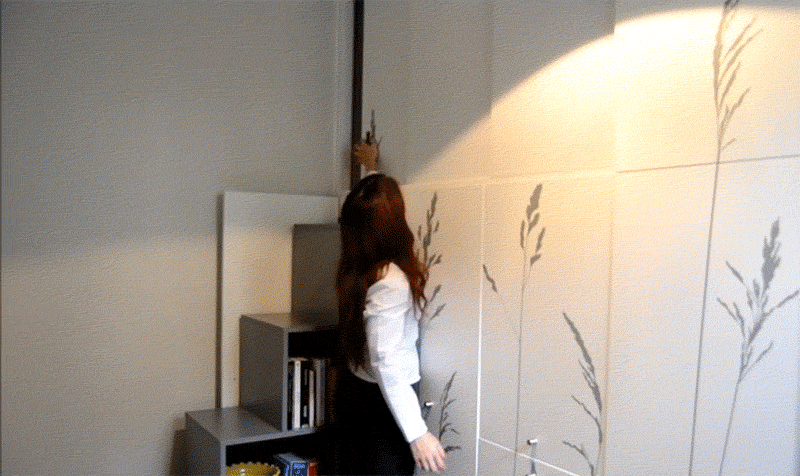 ---
There's a closet that slides out to allow you to hang up clothes.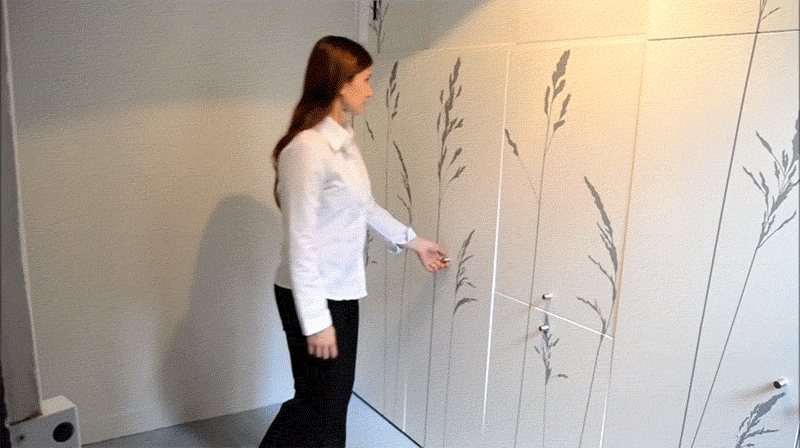 ---
Here is a closer look at the closet, and a sneak peak at the table.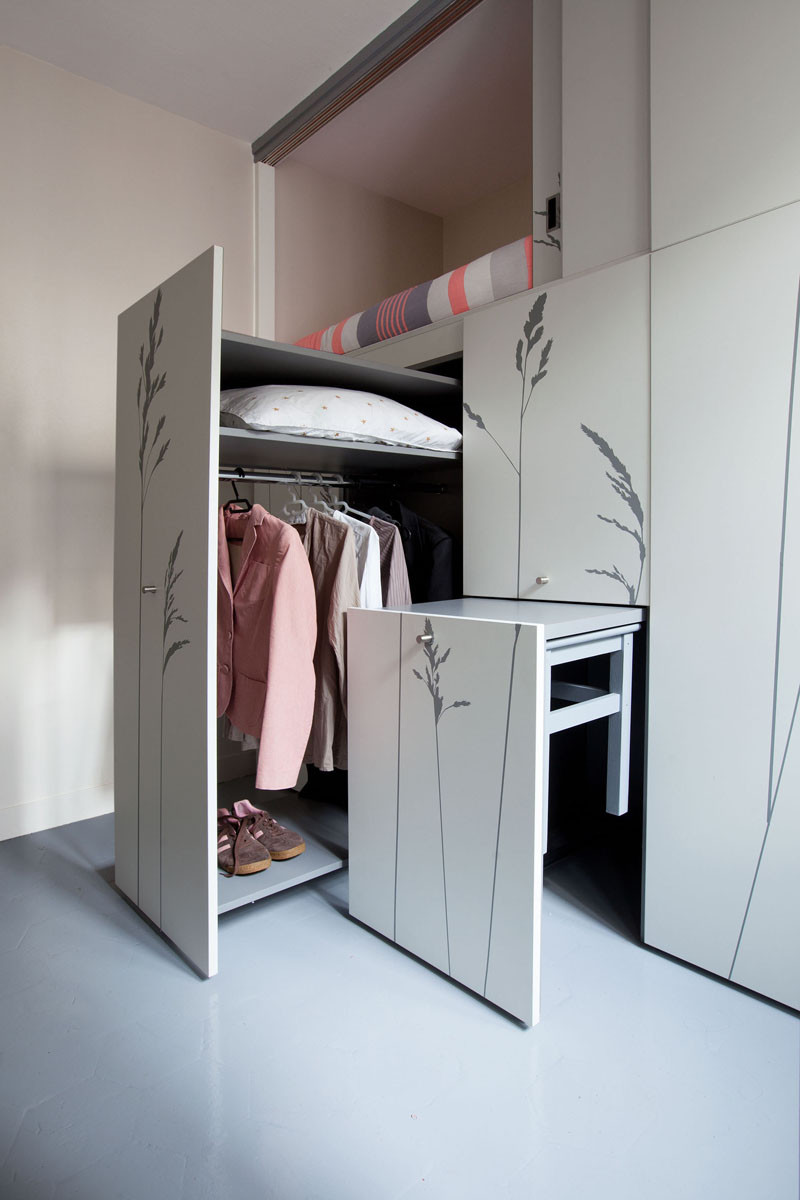 ---
A table and stool set also slide out. The stools are stored under the table top that can then easily be removed for sitting on.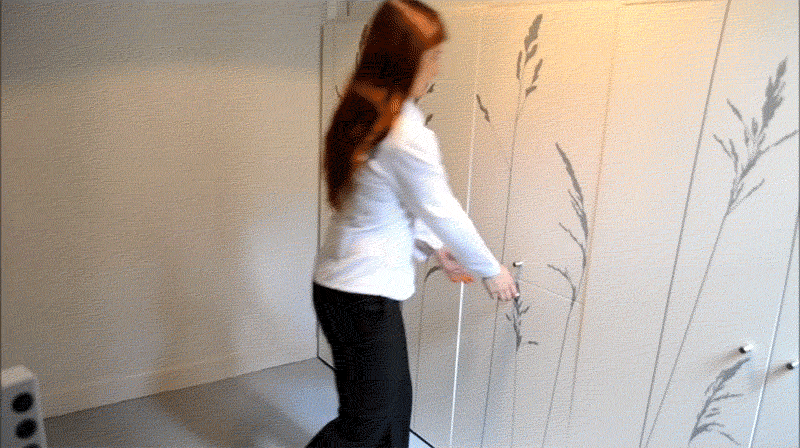 ---
There are also two more sections that reveal storage, a smaller pull out shelf, and a bookshelf that sits above the hot water boiler.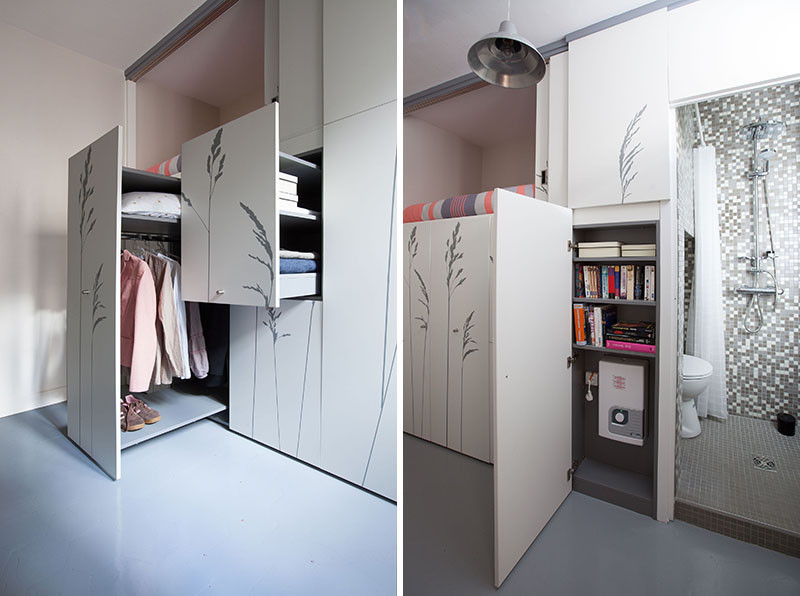 ---
The kitchenette has a small fridge, storage space, a microwave, a removable cooktop, and sink.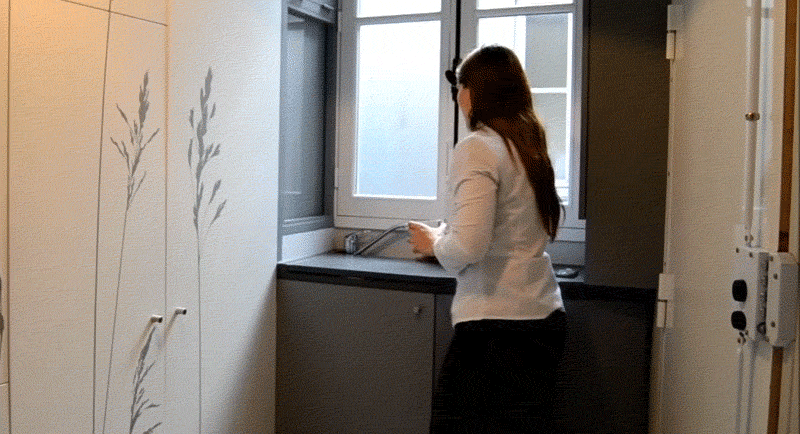 ---
Behind the door on the left, next to the sink, is the bathroom, that is fully equipped with a toilet, shower, vanity and sink.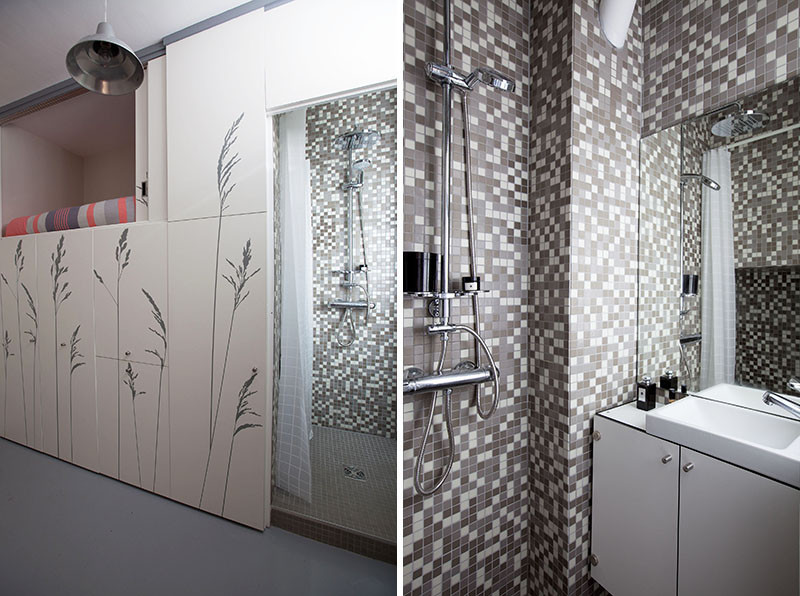 ---
Watch the video below to get the true sense of size…it really is tiny.