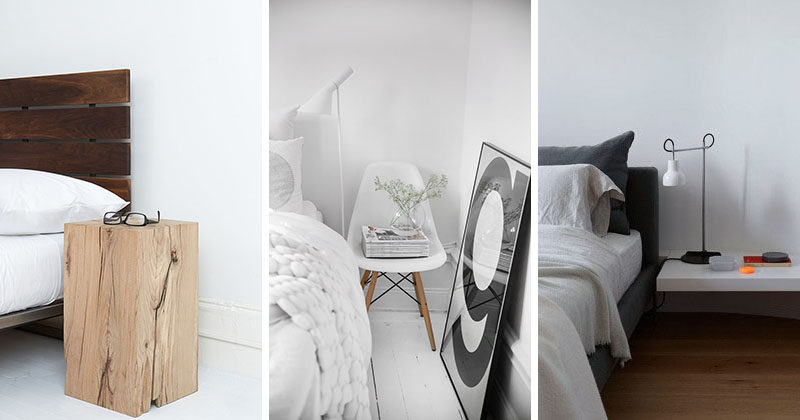 Nightstands are essential in the bedroom. They keep all sorts of things, from magazines, to glasses of water, to lights all in one convenient place should you need them in the middle of the night. But choosing the right one can be difficult.
To give you some inspiration, here are 9 ideas for creating the perfect nightstand.
1. Built right into the bed
The headboard, bed frame and nightstand are all built into a single piece of furniture in this bedroom.
---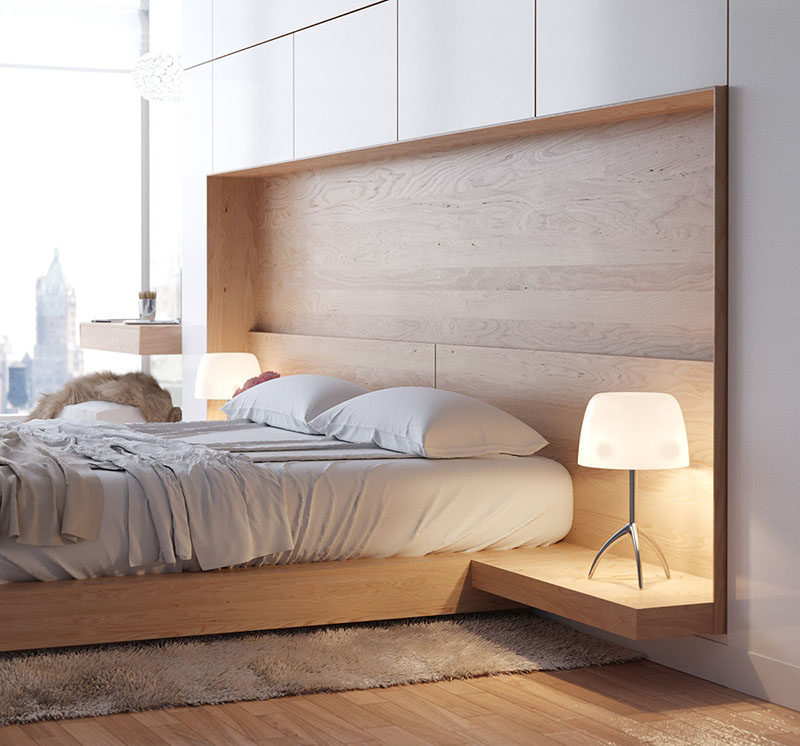 Designed by Artem Trigubchak. See more photos of this idea, here.
---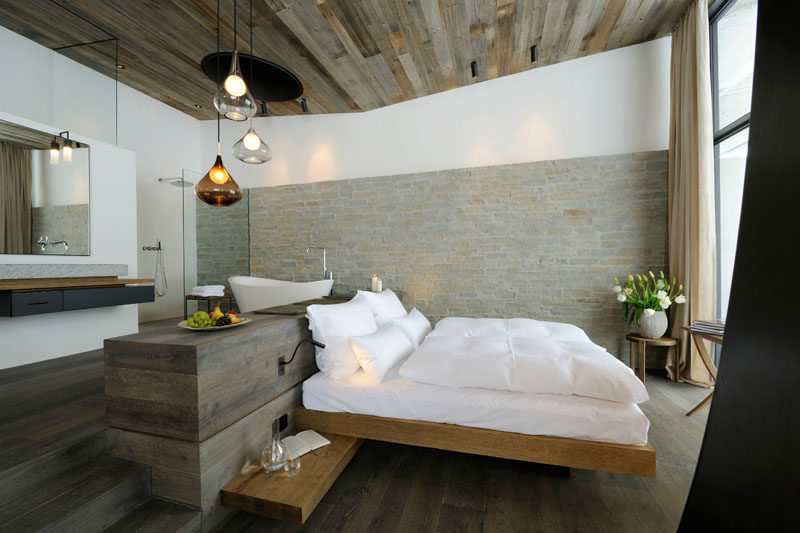 ---
2. A Simple Stool
Keep bedside clutter to a minimum by using a small table that's just large enough for a book, a light, and some greenery.
---
Design and photography by My Dubio
---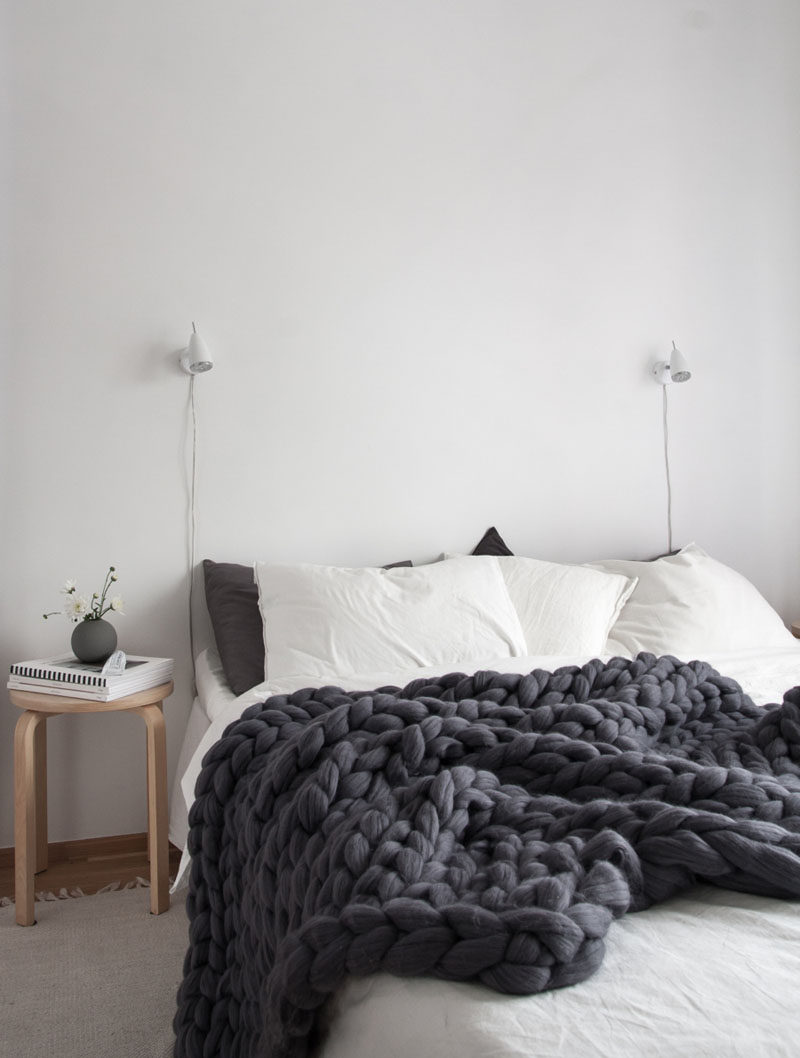 Inspiration and photography by Decordots.
---
3. Floating
Add a futuristic flair to your bedroom with a nightstand that seems to float right next to your bed.
---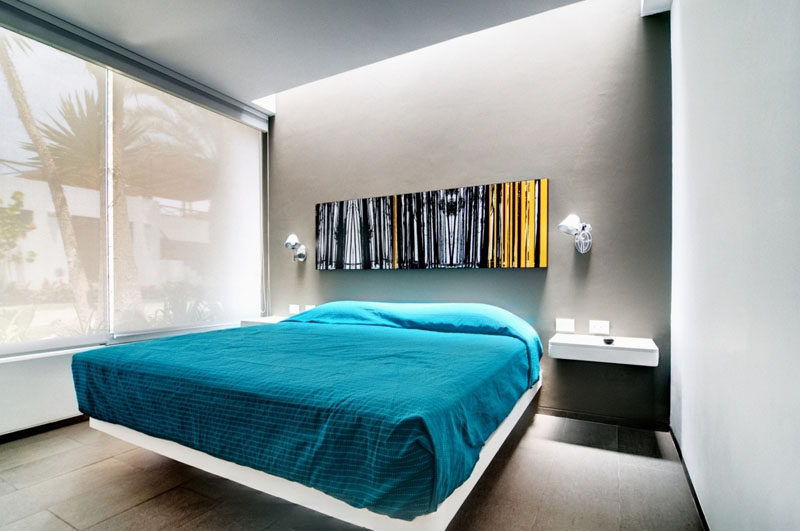 ---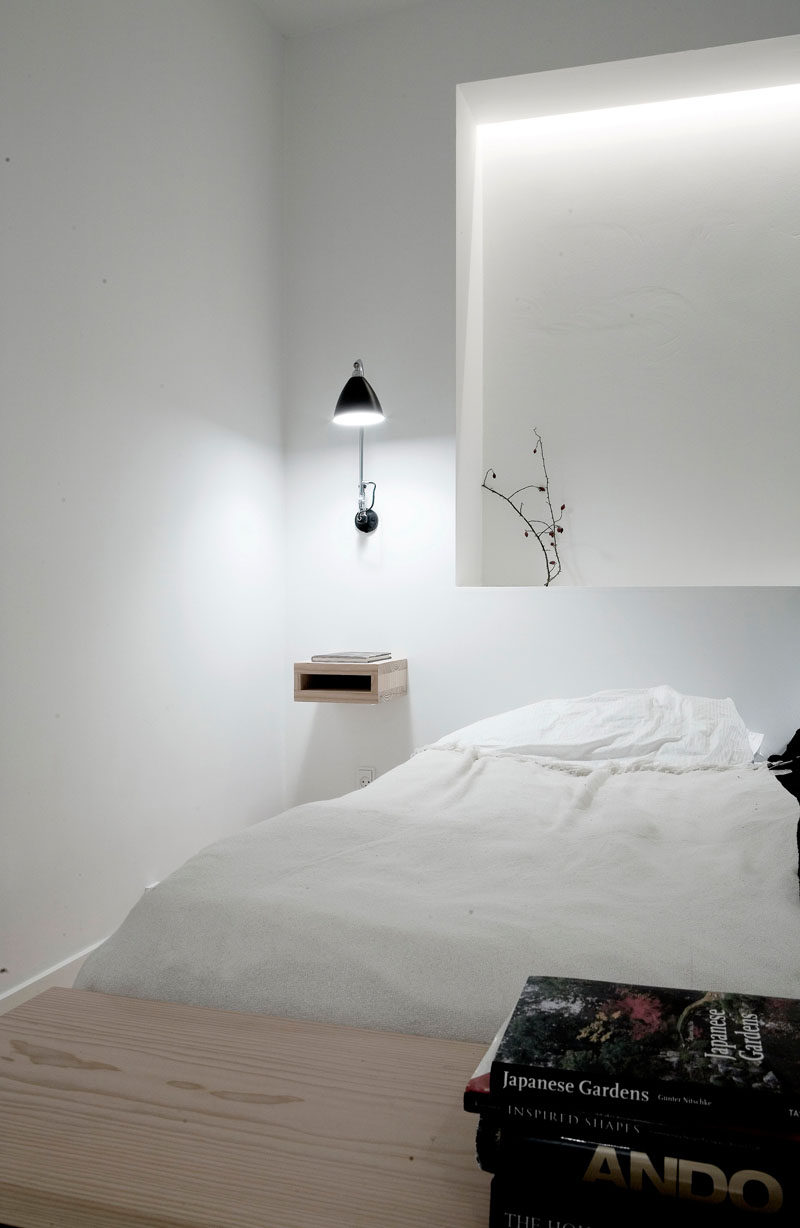 Designed by Norm Architects. See more photos of this home, here.
---
4. His And Hers
The pink and blue bedside tables could indicate which side each person sleeps on.
---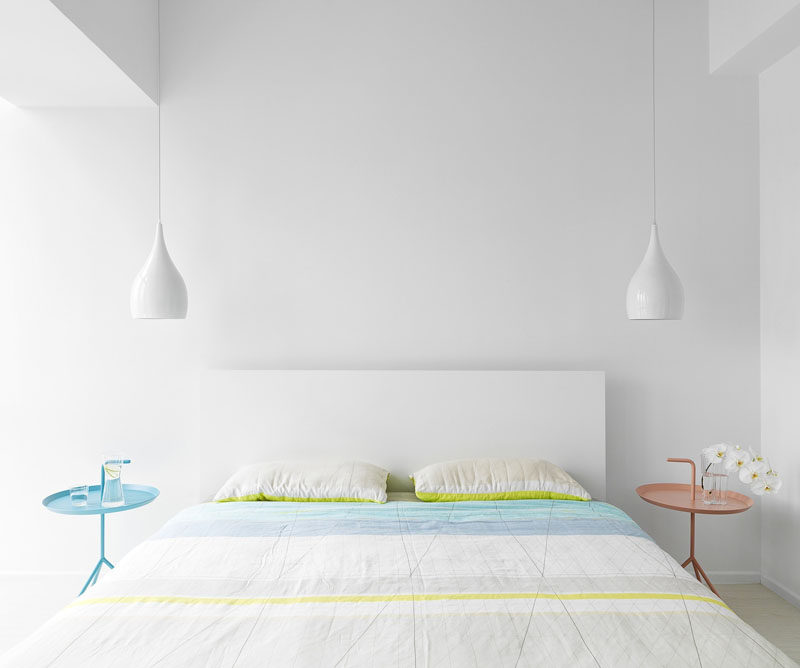 ---
5. Build It Right Into The Wall
This nightstand seems to emerge right out of the wall and creates a seamless look against it.
---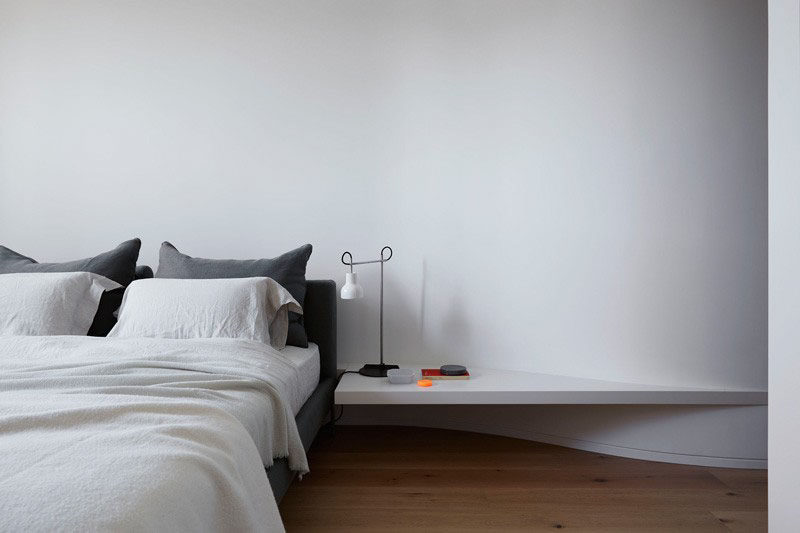 ---
6. Combine Your Nightstand And Lamp
These nightstands also double as a bedside lamp activated by touch.
---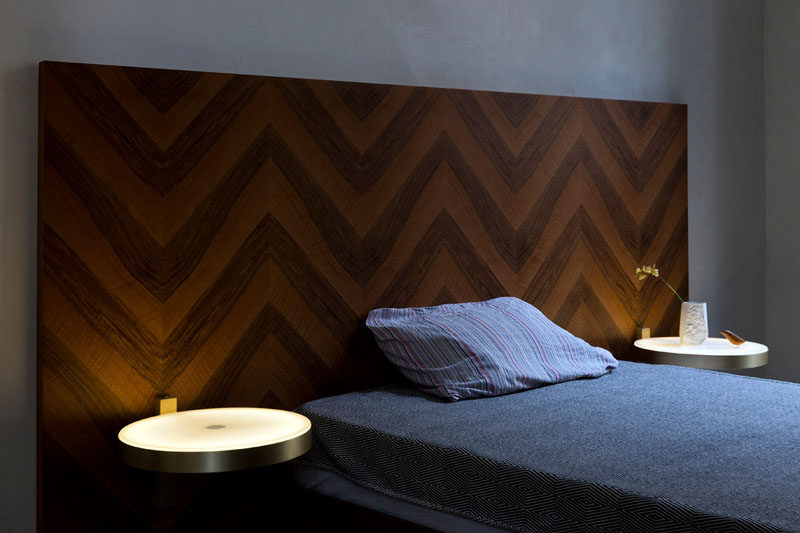 ---
7. Use A Chair As A Table
It's a chair! It's a table! It's… both?
---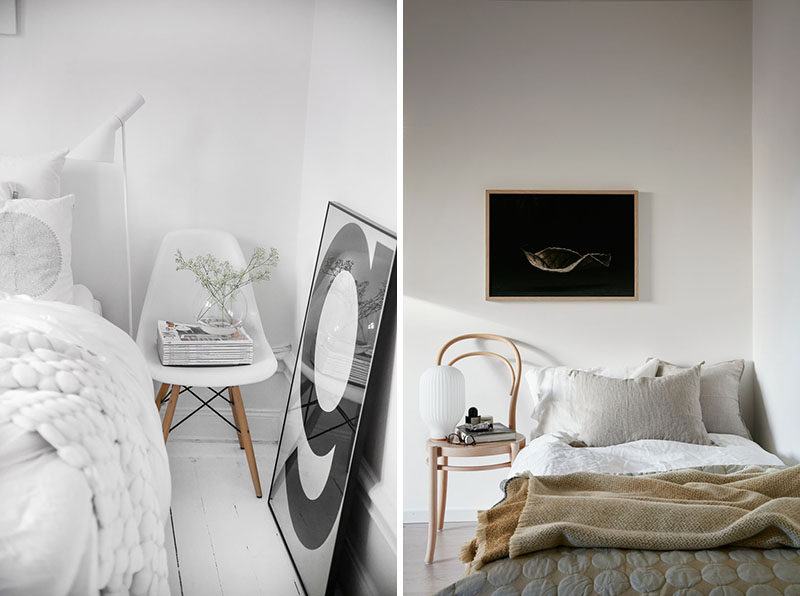 Inspiration from Casimir
---
8. Add A Touch Of Nature
Use tree stumps or a block of raw wood for a rustic yet modern nightstand.
---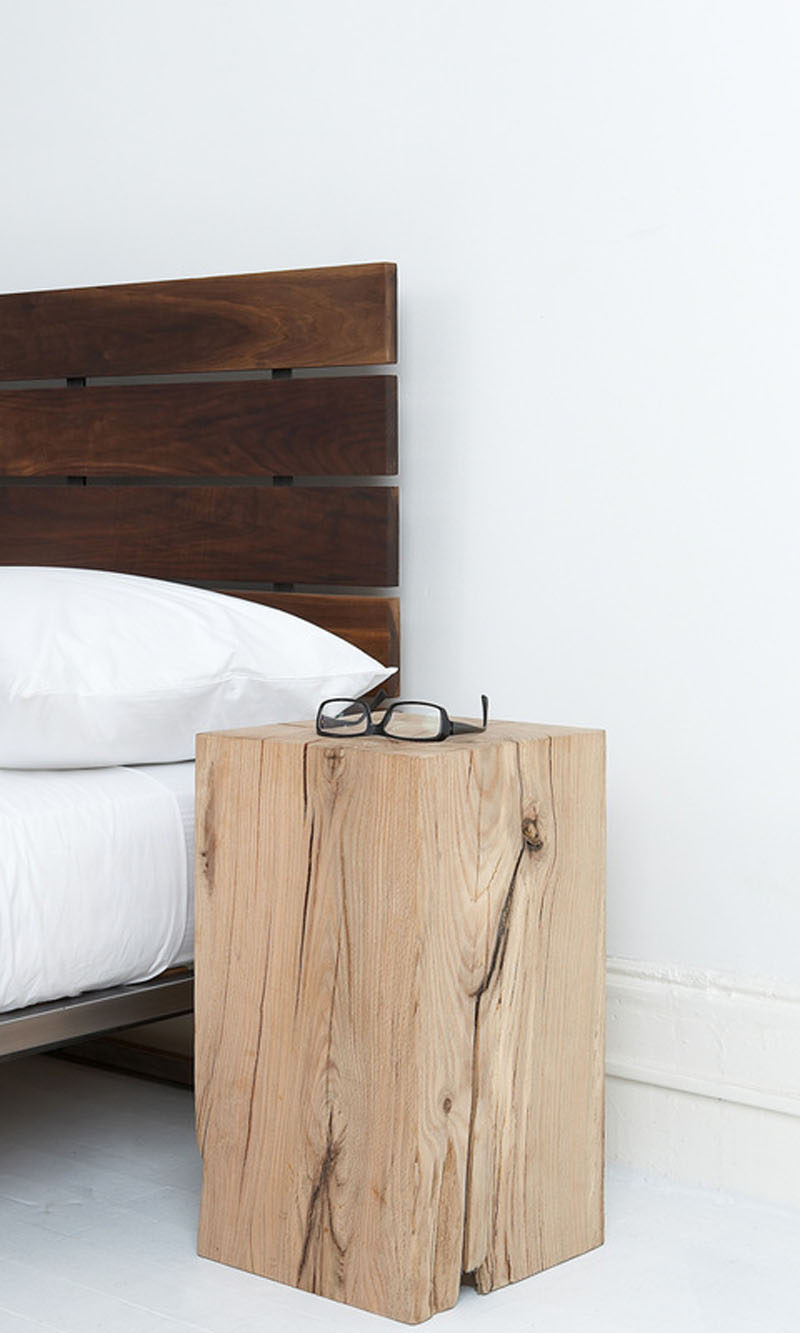 ---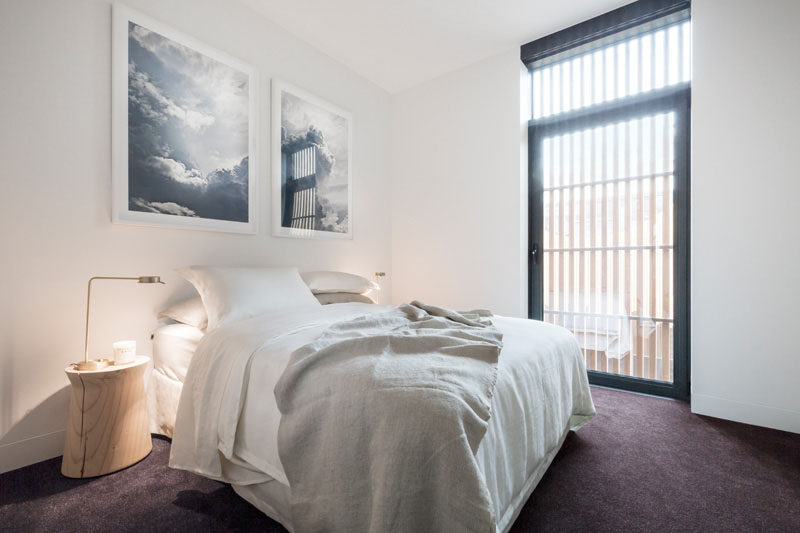 ---
9. A Common Option
If the other ideas seem a bit too far out or extreme you can always stick with what's common – a nightstand with a flat surface and maybe even a drawer or two.
---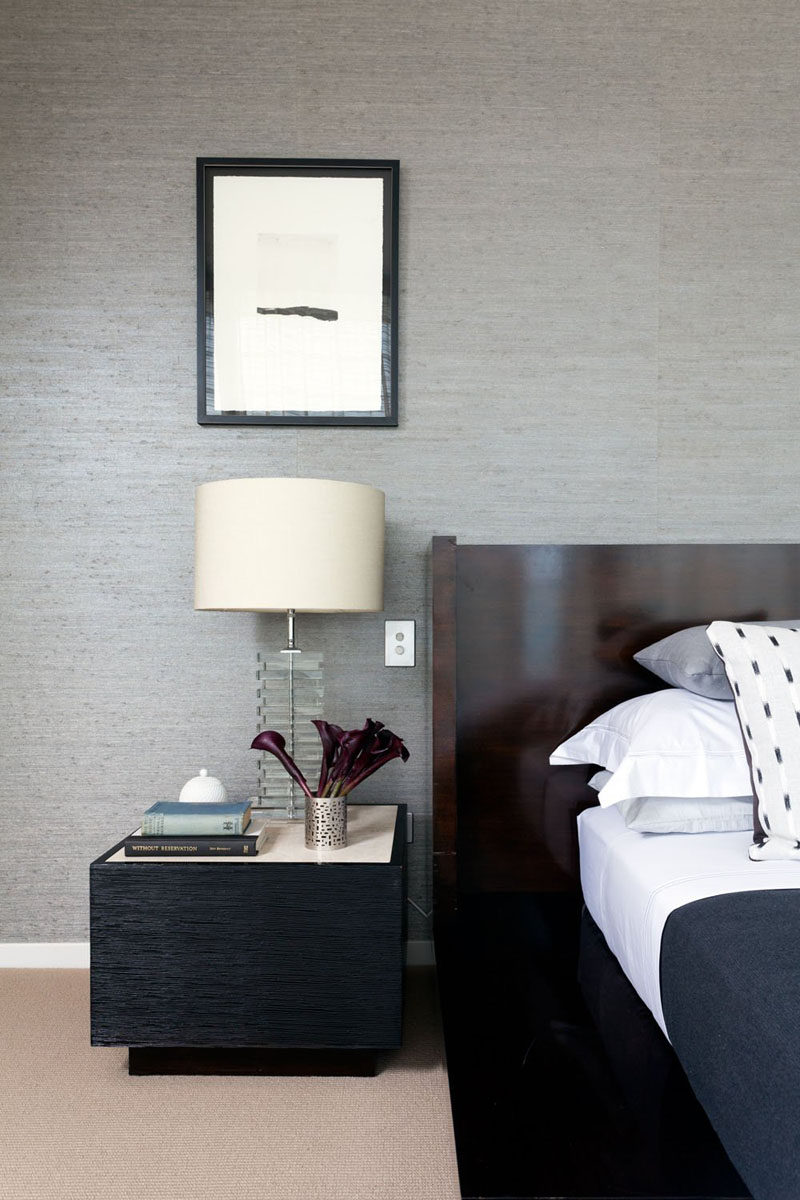 ---