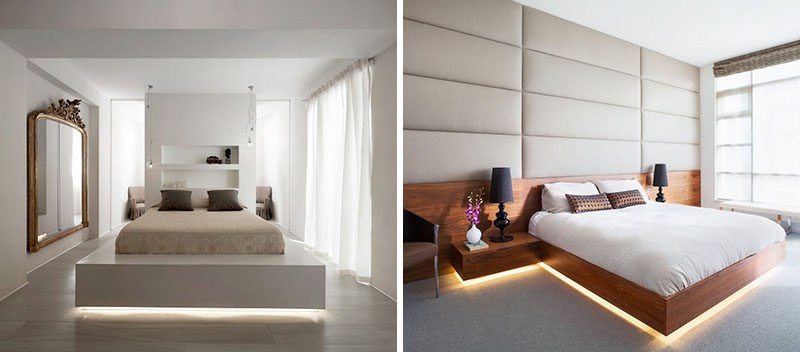 Hidden lighting under a bed can be both functional and aesthetically pleasing. Strips of LED lights under the bed create the look of a futuristic floating bed, but also provide nice calm glowing light when you get up in the middle of the night.
Here are 9 examples of hidden lighting under the bed, and if you're feeling inspired, here's a link to a DIY version and a place to buy an LED strip with a motion sensor that turns the hidden lights on when you get up!
---
1. A strip of LED lights under this bed frame makes the bed appear to float.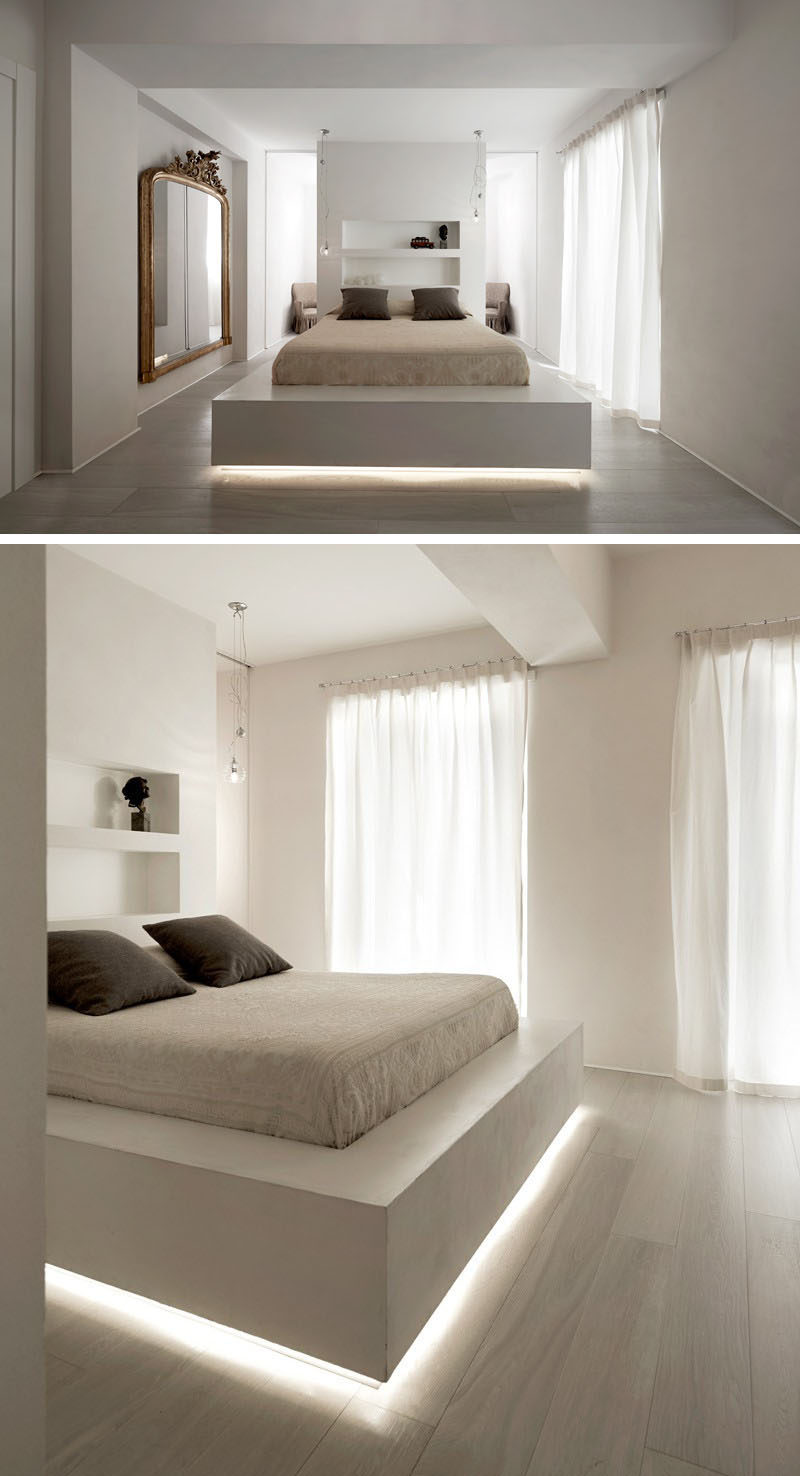 Interior designed by Caola Vannini. Photography by Stefano Pedretti.
---
2. This bed is dropped into the ground and surrounded by a strip of LED lights.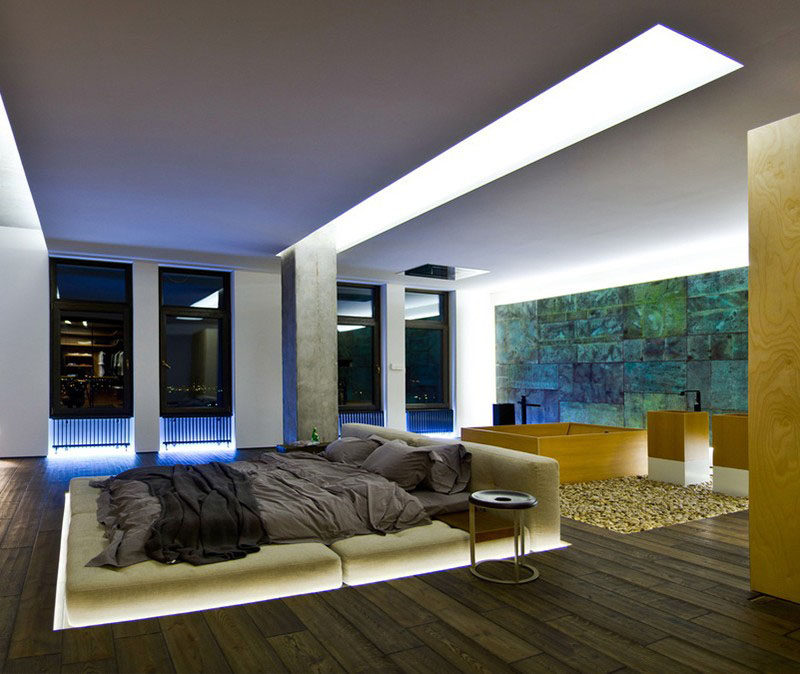 Designed by 2B Group. Photography by Vyacheslav Balbek.
---
3. The setback frame under this bed would already make it look like it's floating, but the added lights make it way more dramatic.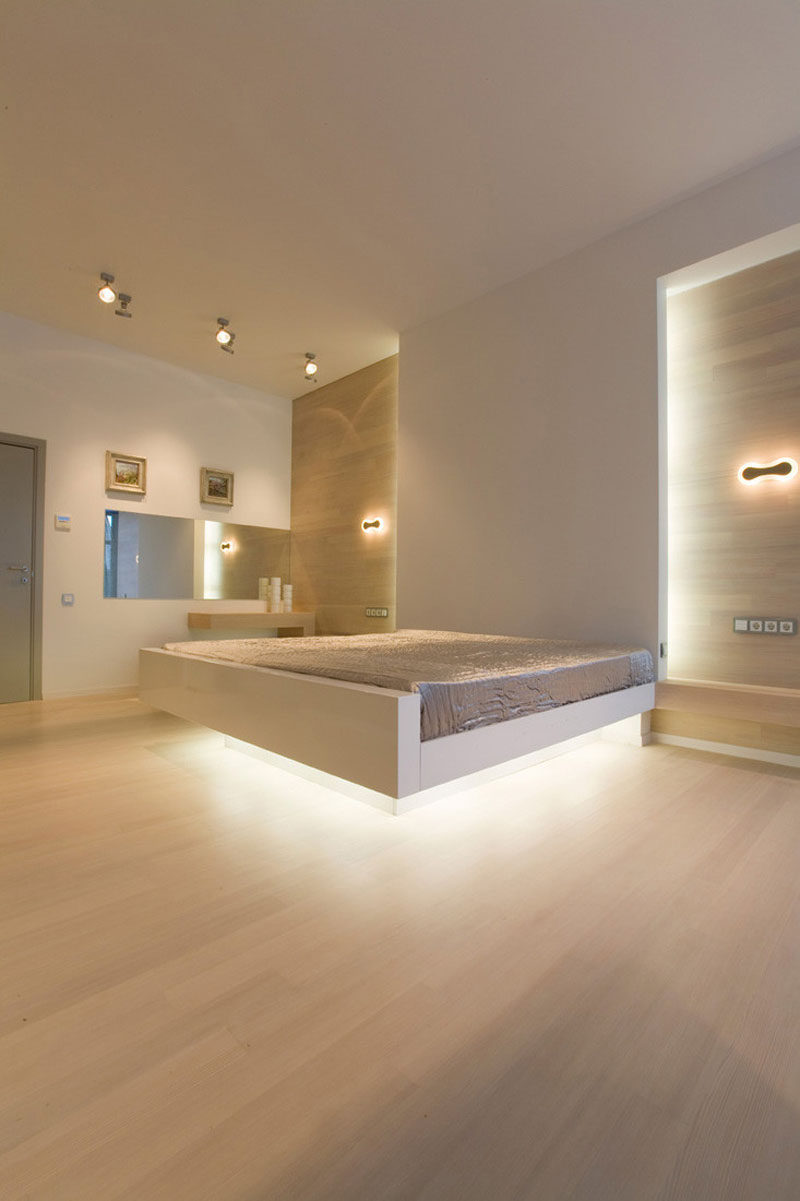 ---
4. The lights under the bed in this apartment can change color to create all sorts of moods.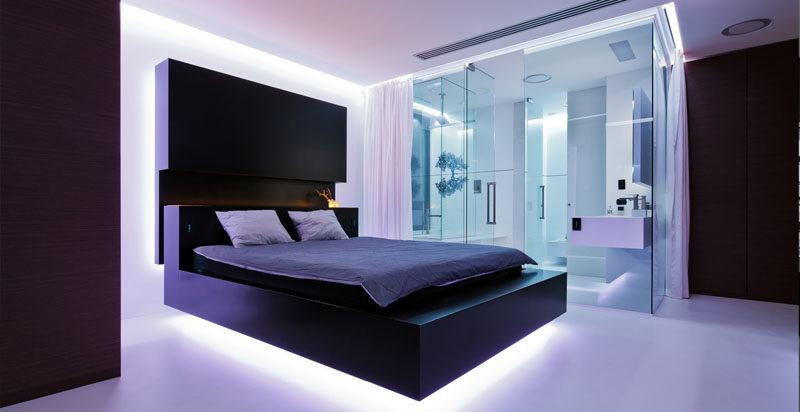 ---
5. This platform bed is surrounding by glowing light.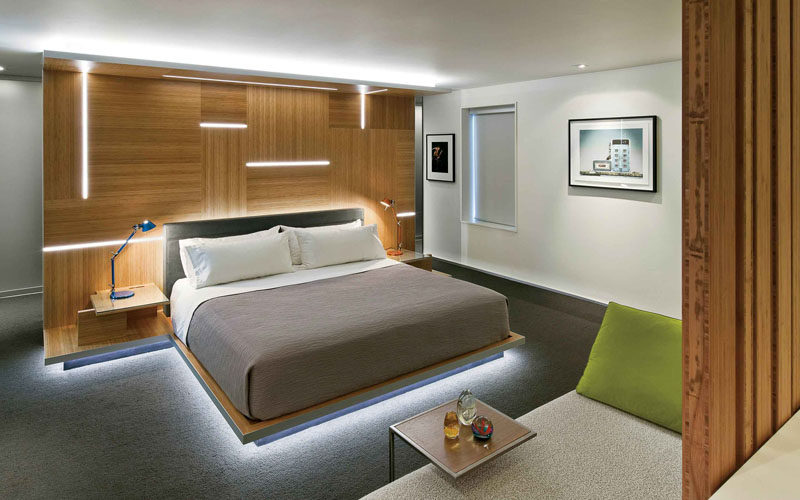 Designed by Taylor_Smyth architects. Photography by Gumpesberger/Hafkenscheid.
---
6. This already bright bedroom added a strip of LED lights to the bottom of this bed for a warmer glow.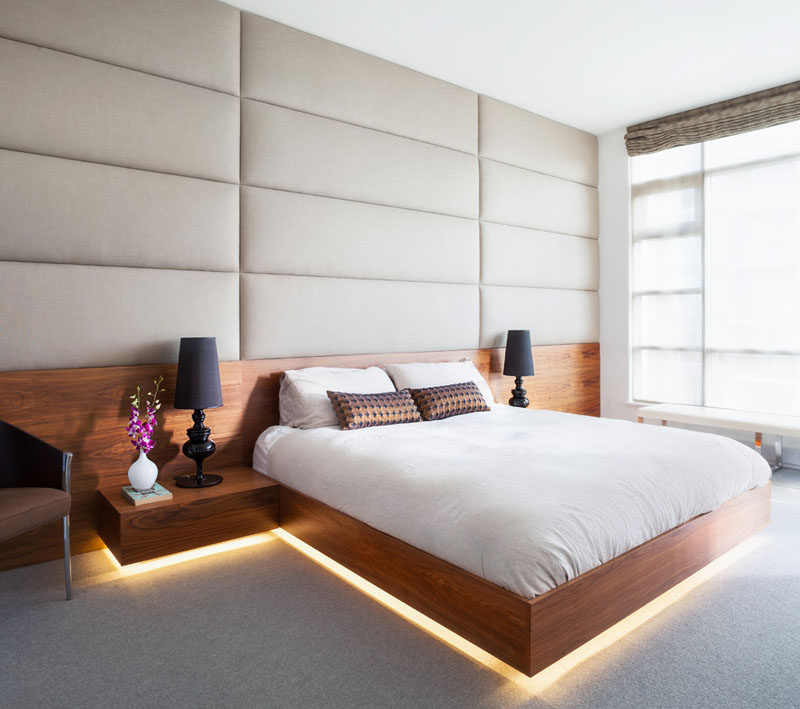 ---
7. The super bright lights under this bed make it look like it's sitting on a cloud of light.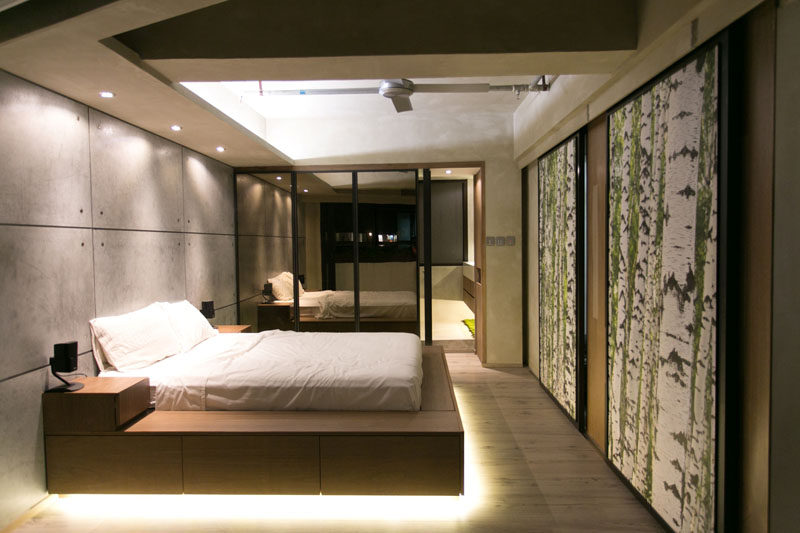 ---
8. If you can get VIP status at the Hard Rock Hotel in Las Vegas, you might be able to stay in this futuristic bed!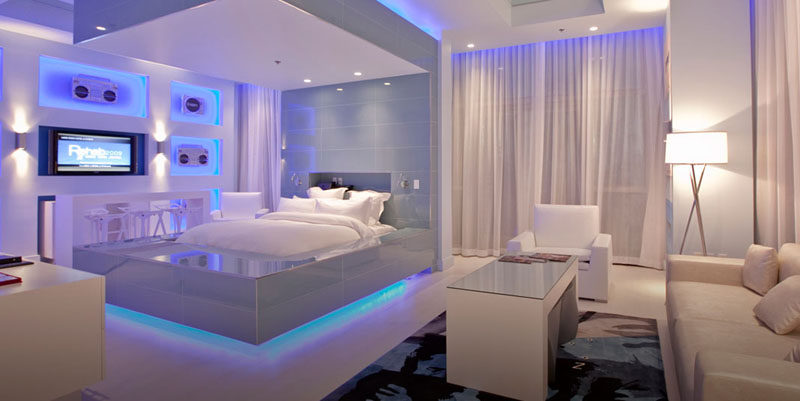 ---
9. Here's another hotel, this time in Penang, Malaysia, that features a bed with hidden lighting underneath it.
---