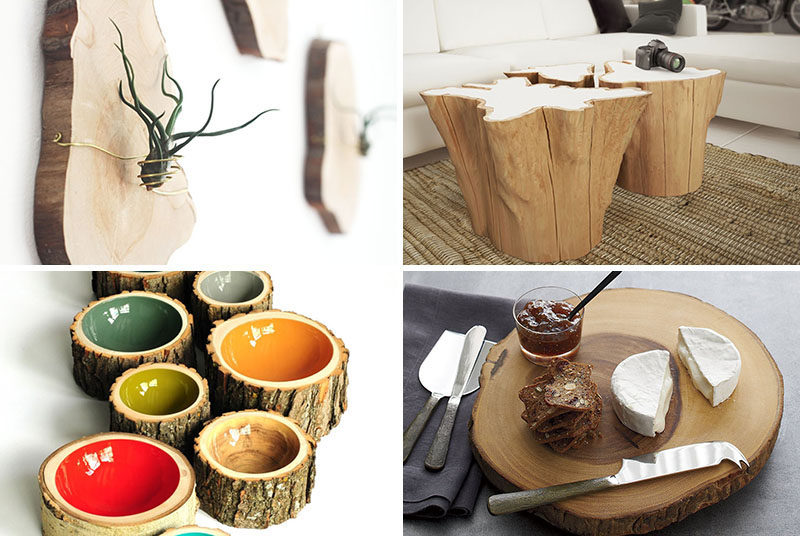 Today we're sharing 9 tree stumps that have been re-purposed into natural decor pieces that wouldn't look out of place in your contemporary interior.
1. These colorful bowls are made from reclaimed trees that have fallen on their own.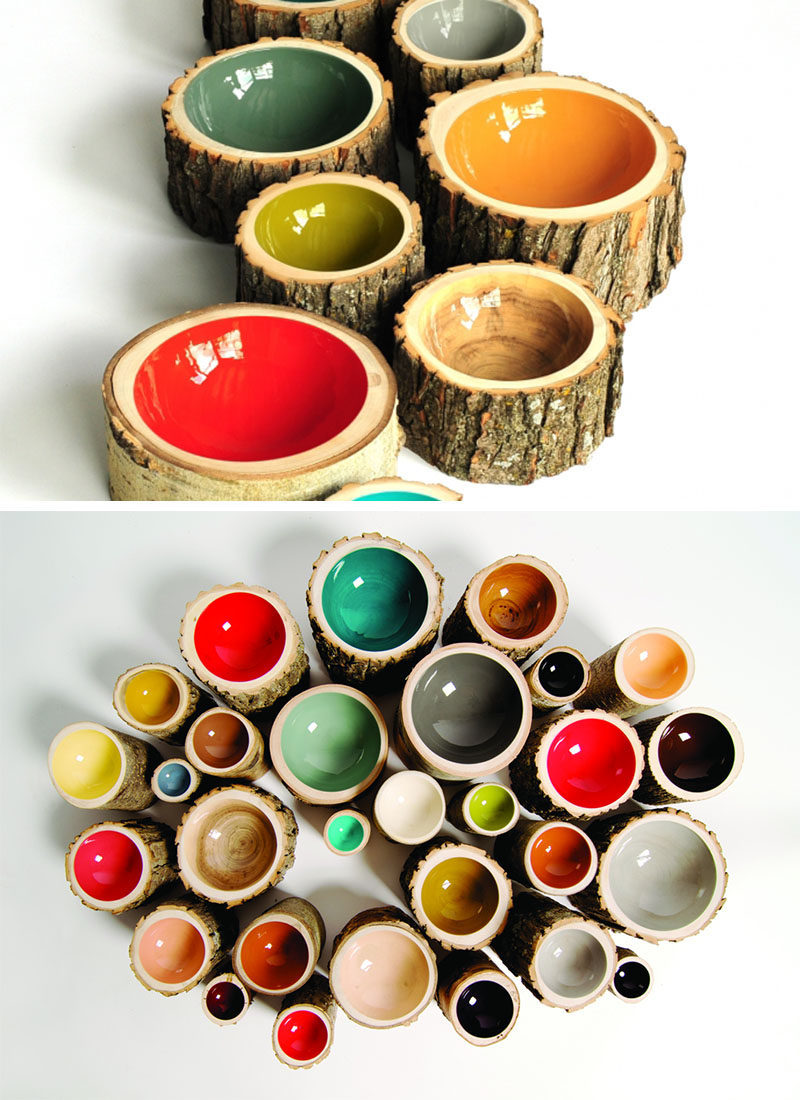 ---
2. These coffee tables are made from salvaged western red cedar and organic resin to give the old wood a new contemporary decor twist.
---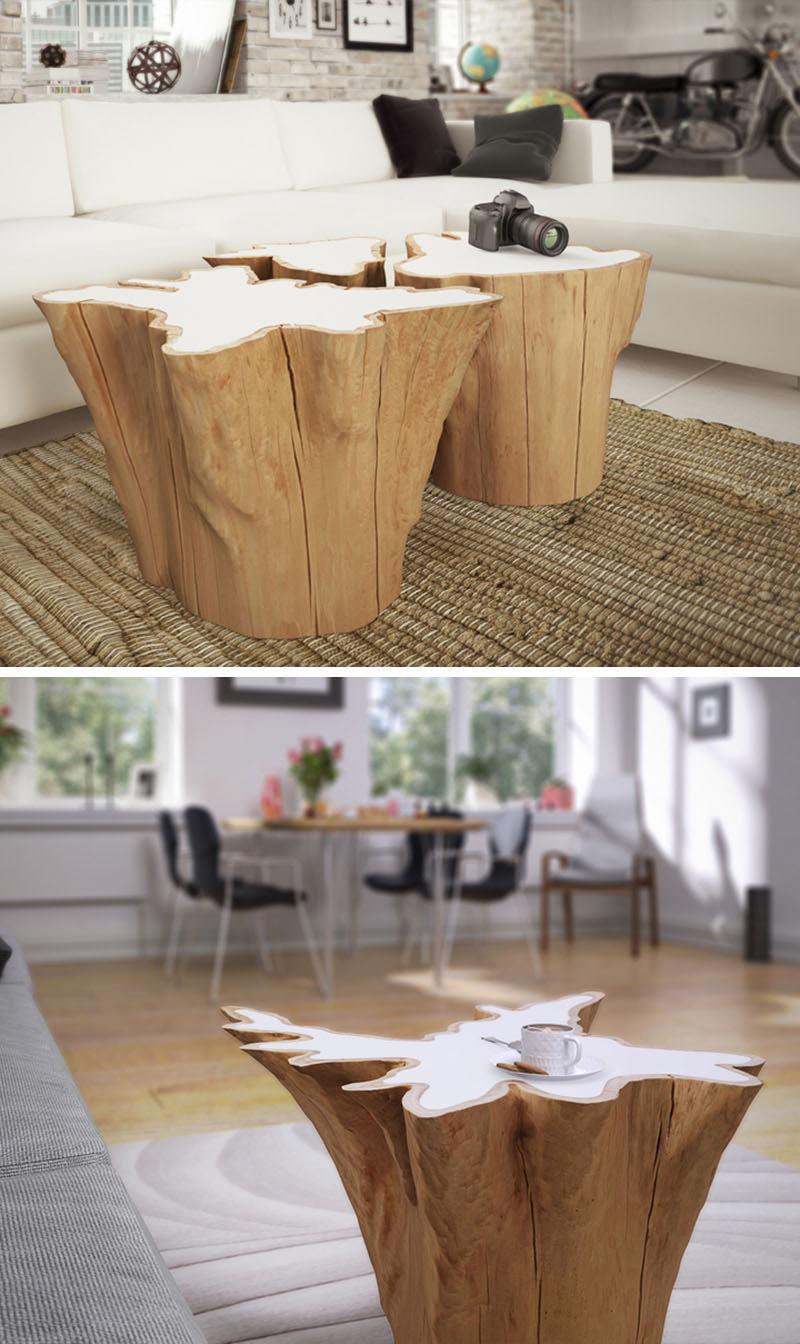 Bloom series coffee tables by mth woodworks.
---
3. Rescued tree stumps from Los Angeles serve as the table top of these handmade stools and tables.
---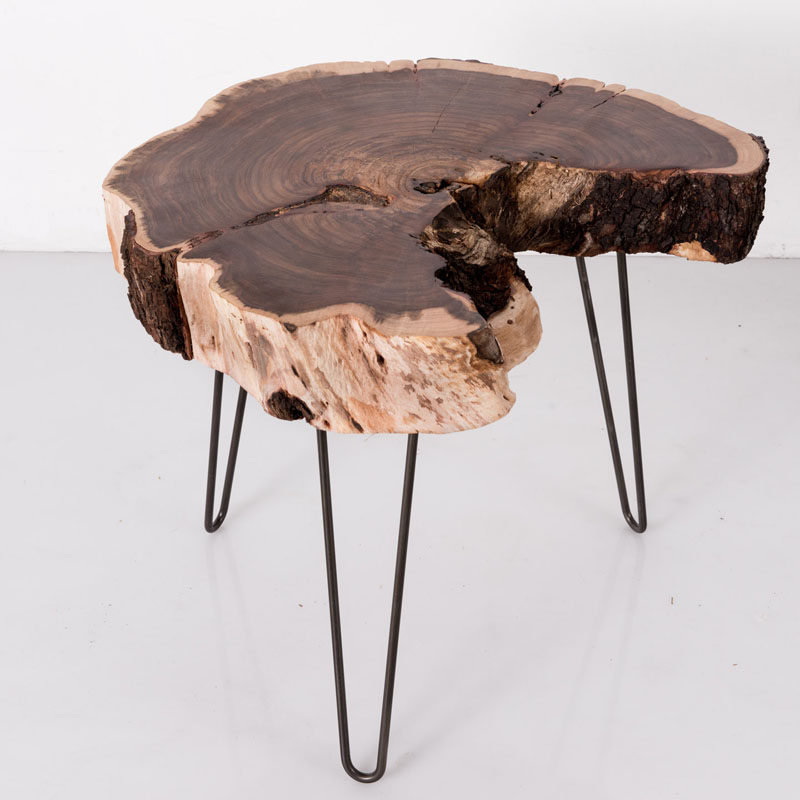 Black Acacia Live Edge Coffee Table by Crafts Manhattan.
---
4. Thin slices of a tree stump became the base for these DIY airplant holders, and are an easy way to bring plant life into your home.
---
---
5. These little tree trunks are a cute way to give a stumpless plant the trunk it's always dreamed of, plus they just add to the naturalness of your decor.
---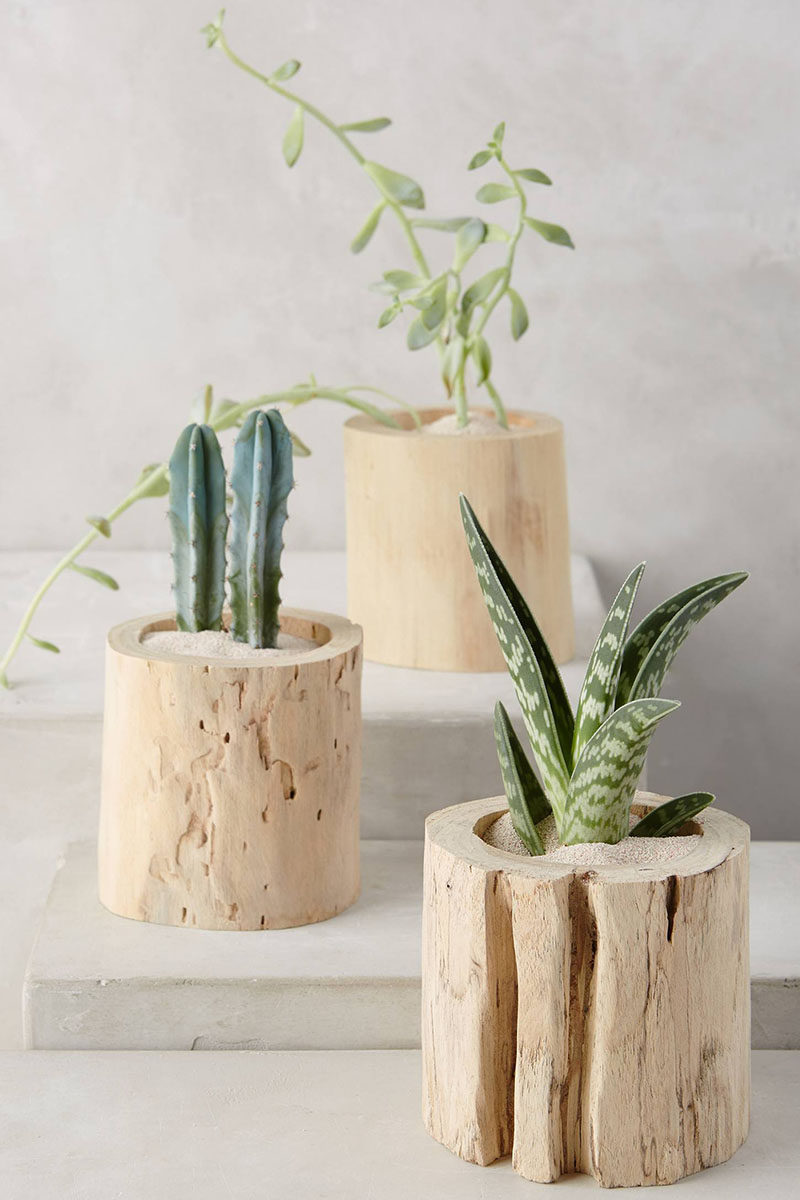 ---
6. This bowl, made from a thin slice of a tree trunk, can be used to hold decorative things or can be used as a serving plate for snacks like chips or crackers.
---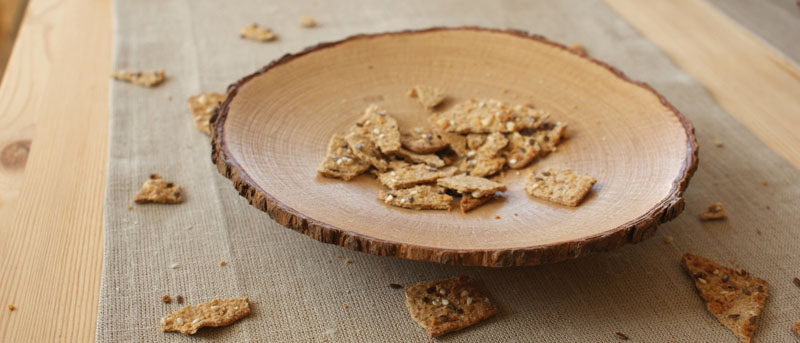 ---
7. These tree stumps have been suspended in an acrylic cube to increase surface area and make more space for putting things on….and because it makes them look cool.
---
Decorative table by McCollin Bryan. Spotted in an interior designed by Kelly Hoppen.
---
8. Cheese and cutting boards created from slices of tree stumps add a rustic yet modern feel to any dinner party.
---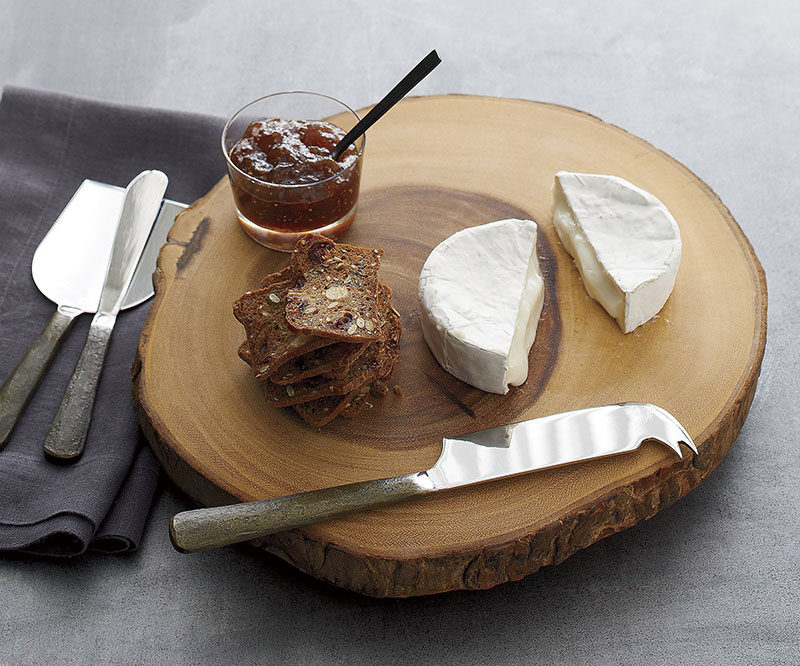 ---
9. Made by artist Duncan Meerding, these cracked log pendant lamps embrace the naturally occurring cracks in the wood and use them to emit light from within the stump.
---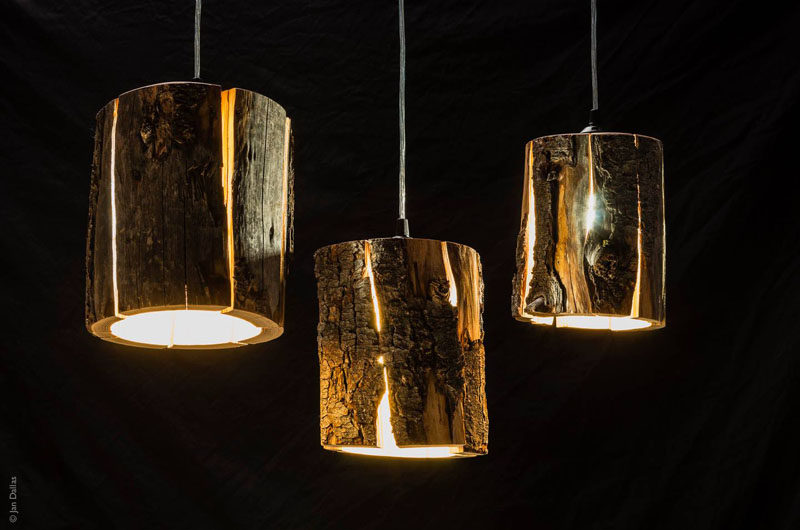 ---