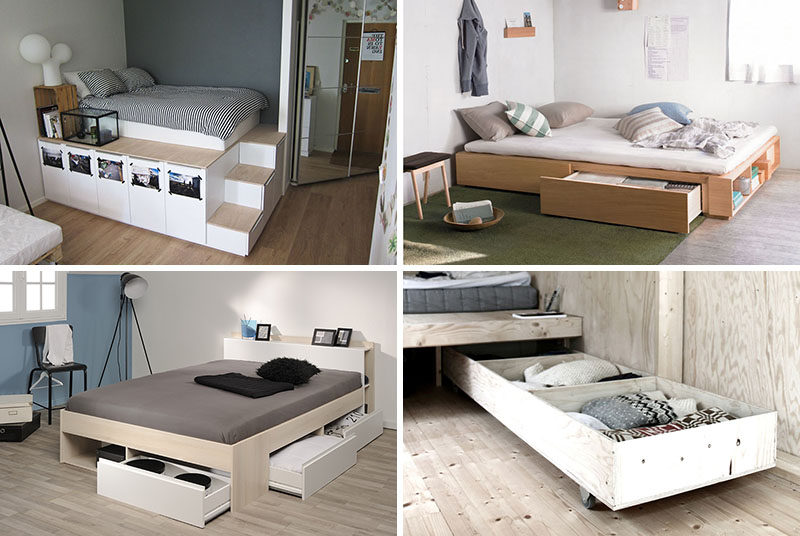 Using the empty space under a bed is the solution to the problem of wanting invisible storage for those things you need but don't want to have on display all the time. Here are 9 examples of beds that all have storage built into them.
---
1. Eight large rolling drawers tucked right into this wood platform bed make it a convenient place for storing things you'd like to be able to reach right from bed, as well as things you'll only be using occasionally.
---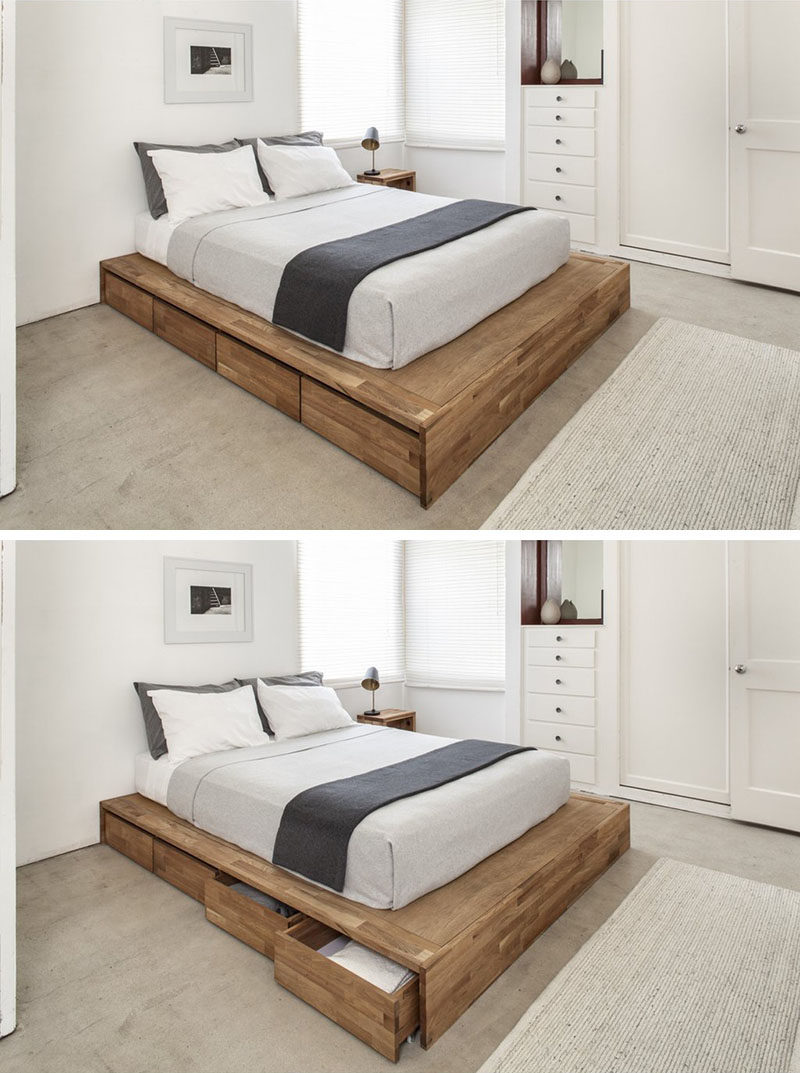 ---
2. This IKEA bed comes with four large drawers and a headboard with built in shelves, providing storage for both the big things you want tucked away and the little things you want to keep close by and on display.
MANDAL bed frame with head board from IKEA.
---
3. This bed by Parisot has drawers built into it, as well as a low headboard with storage compartments along the sides to perfectly accommodate books, chargers, or other small things you might want nearby.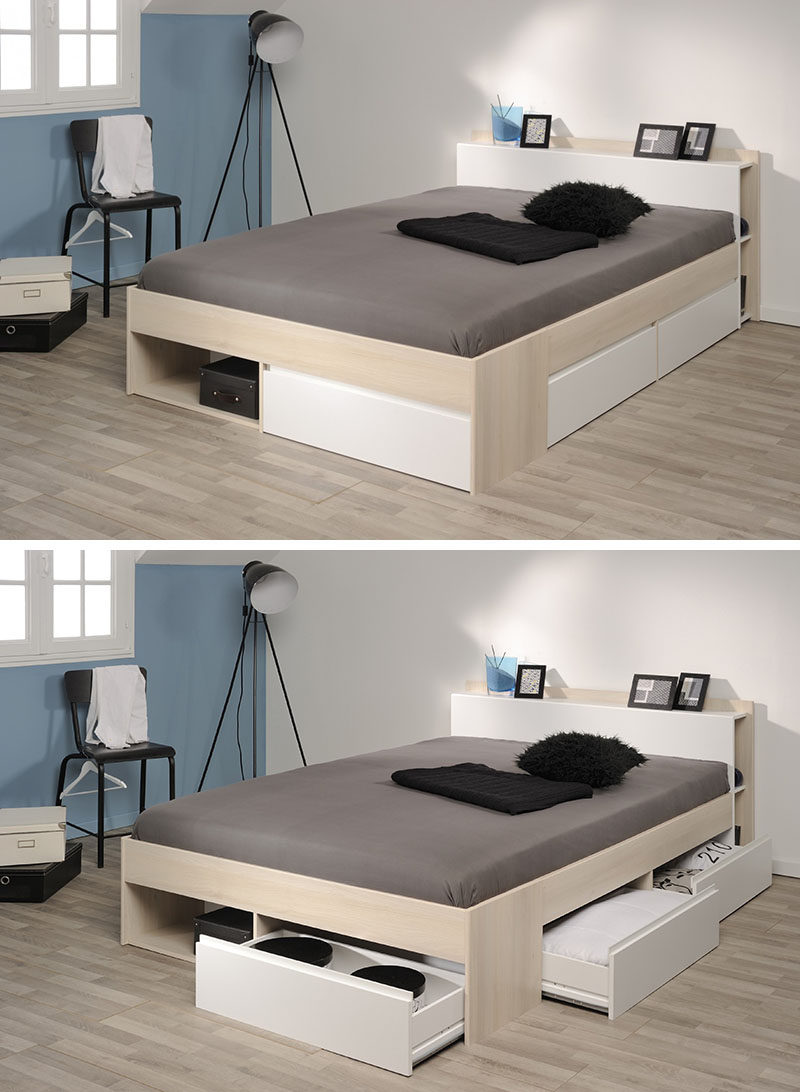 Storage Platform Bed by Parisot.
---
6. The drawers of this storage bed come right to the top of the frame making them seem to disappear right into the bed, creating truly invisible storage.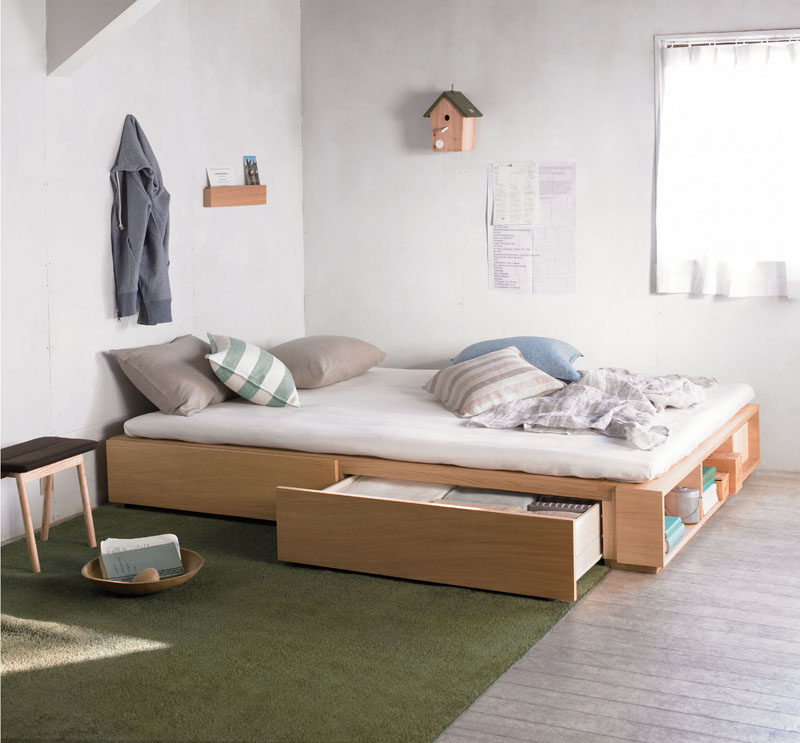 Oak Storage bed by Muji.
---
7. This bed takes built in storage to a whole new level. Drawers, cupboards, and shelves all surround this bed, making it the perfect spot to store all your things.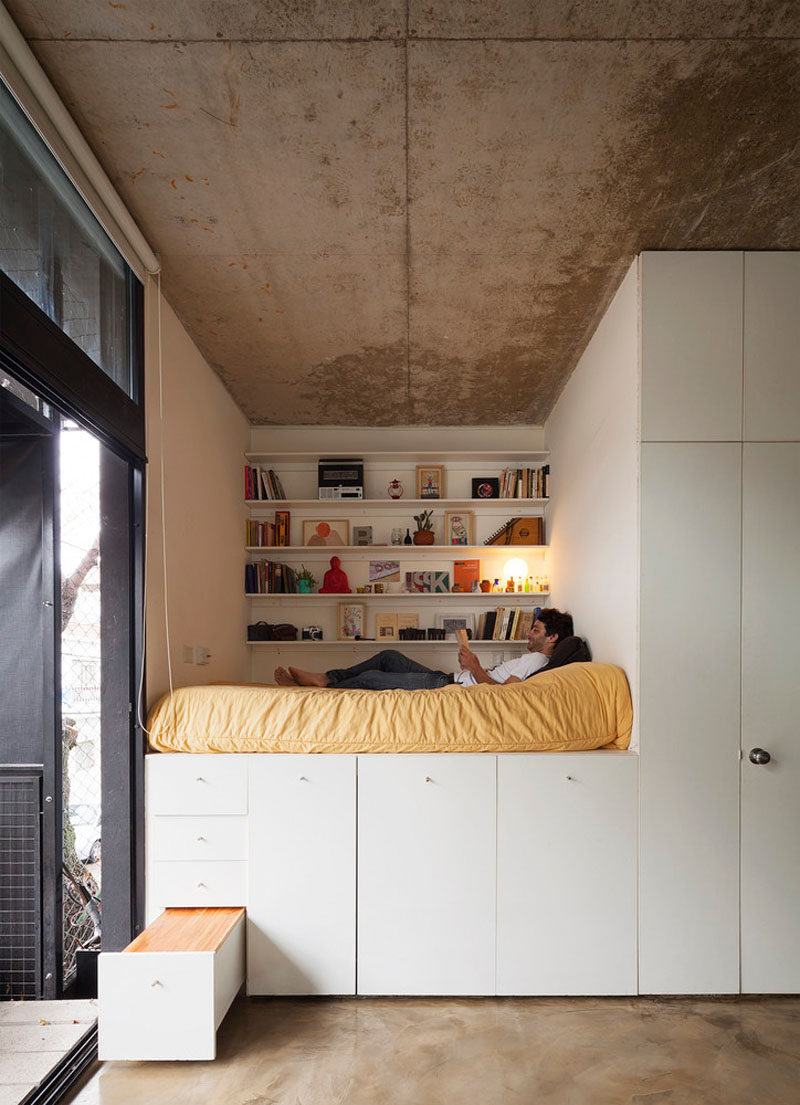 ---
8. The grey finish of this storage bed and the shapes of the compartments give it a sort of industrial feel and make it look like it's made of over-sized concrete blocks, even though it's made from wood.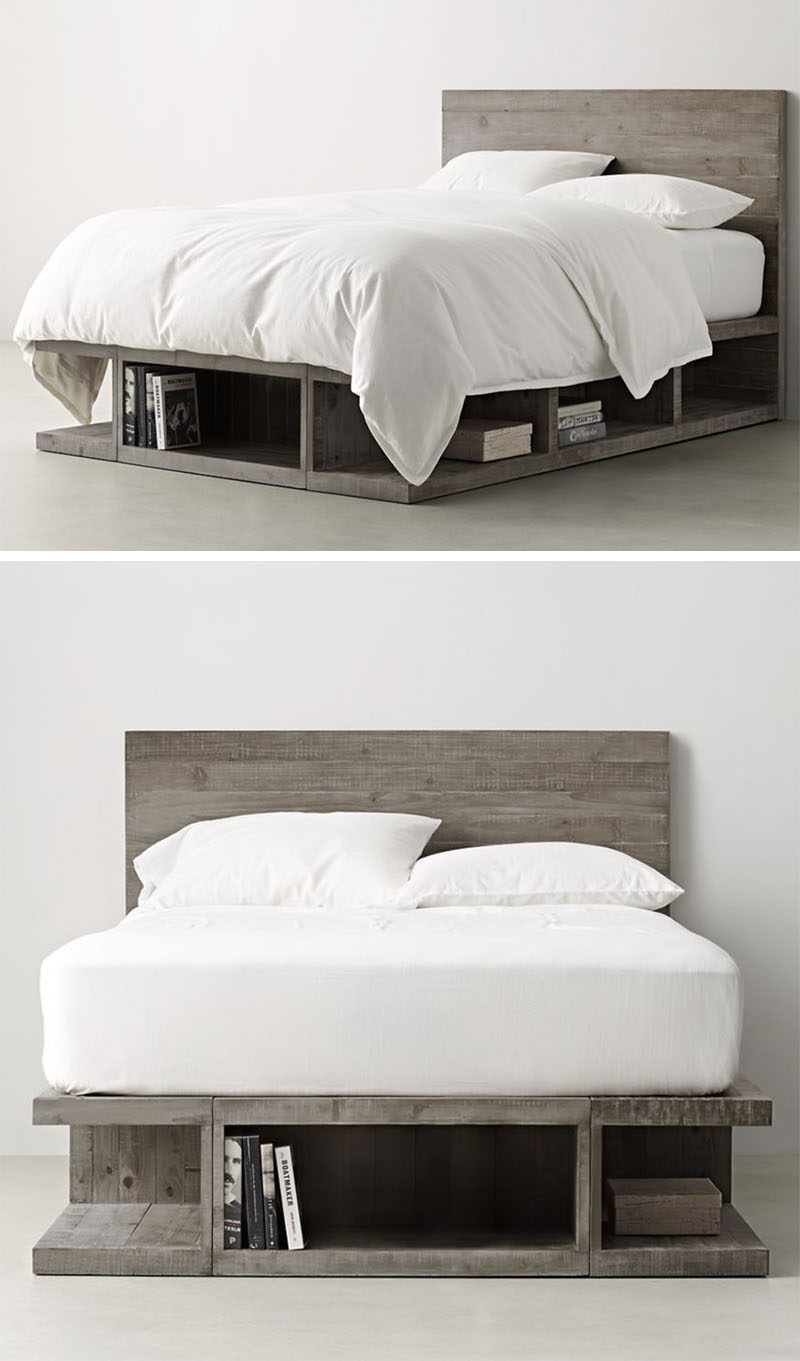 Emmett Storage Platform Bed by RH Teen.
---
9. Another bed that takes built in storage to the extreme is this bed in a teenagers room that has built in drawers and shelving to provide as much storage as possible.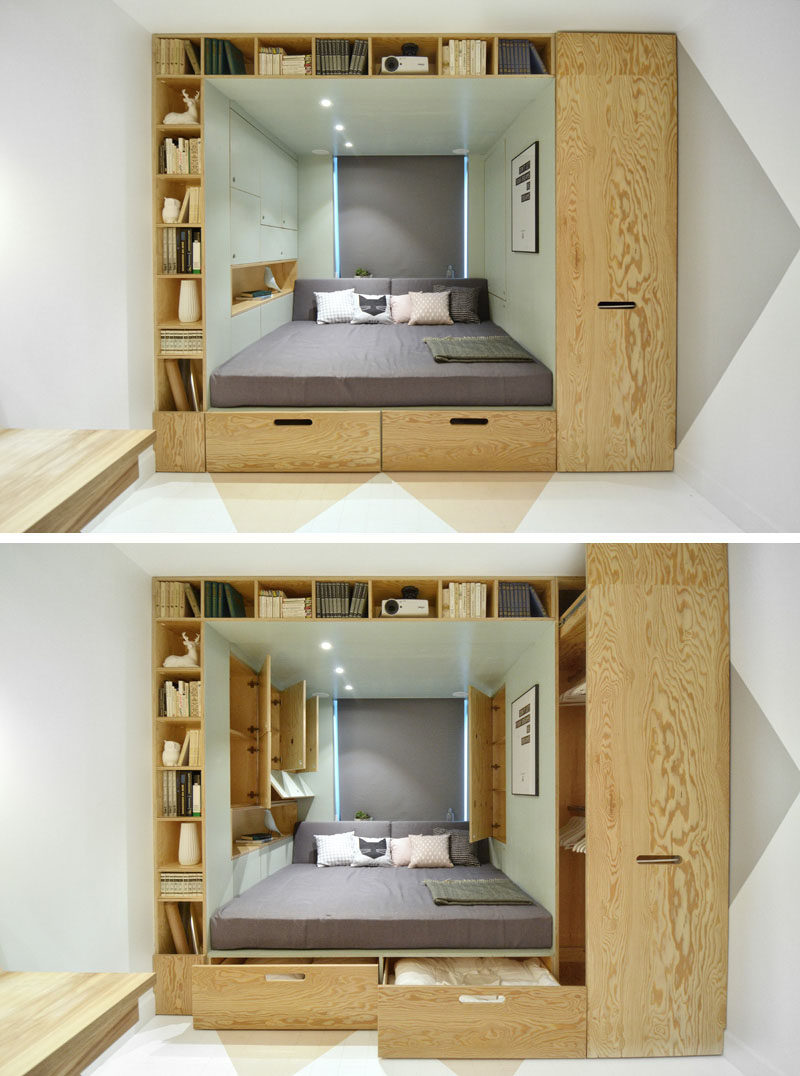 Built in bed and storage by INT2architecture. See more photos, here.
---