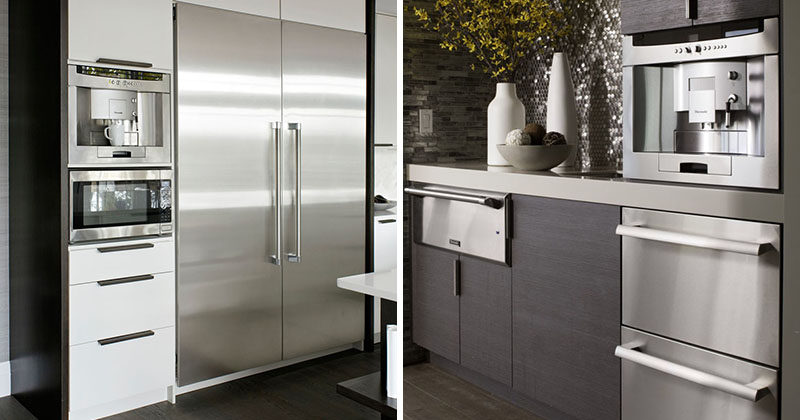 For most of us coffee drinking fanatics we've come to accept that our coffee makers will always sit perched on our countertops or shelves. Sure they take up a bit of space, but we're ok with that because each and every morning they provide us with a little dark drink that makes us able to tolerate the start of a new day. But what if our coffee making companions had a place of their own built right into the kitchen?
Here to inspire your next renovation, are 9 examples of coffee makers that are built right into the kitchen cabinets.
1. The black elements of the stainless steel bodied built-in coffee machine work well with the dark grey cabinetry in this contemporary kitchen.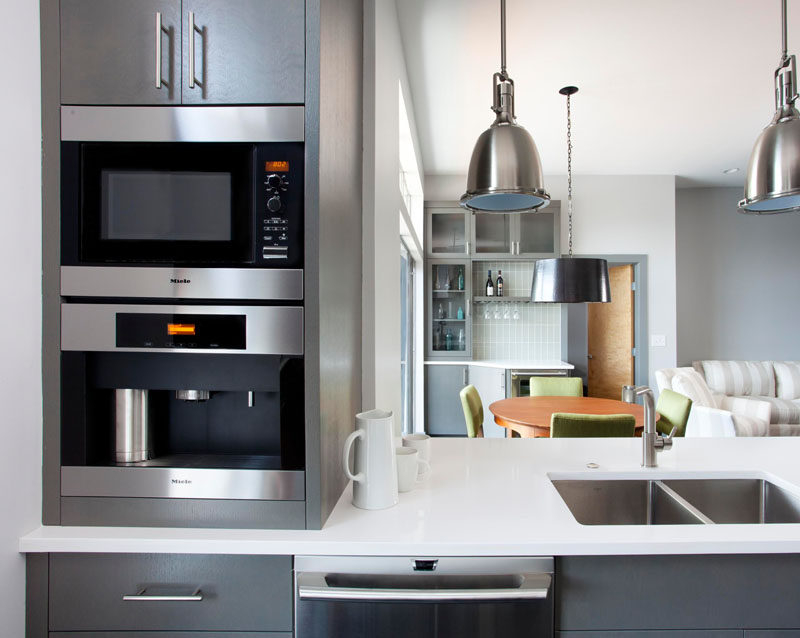 ---
2. Surrounded by wood paneling, this built-in coffee machine makes a place for itself in this contemporary kitchen.
---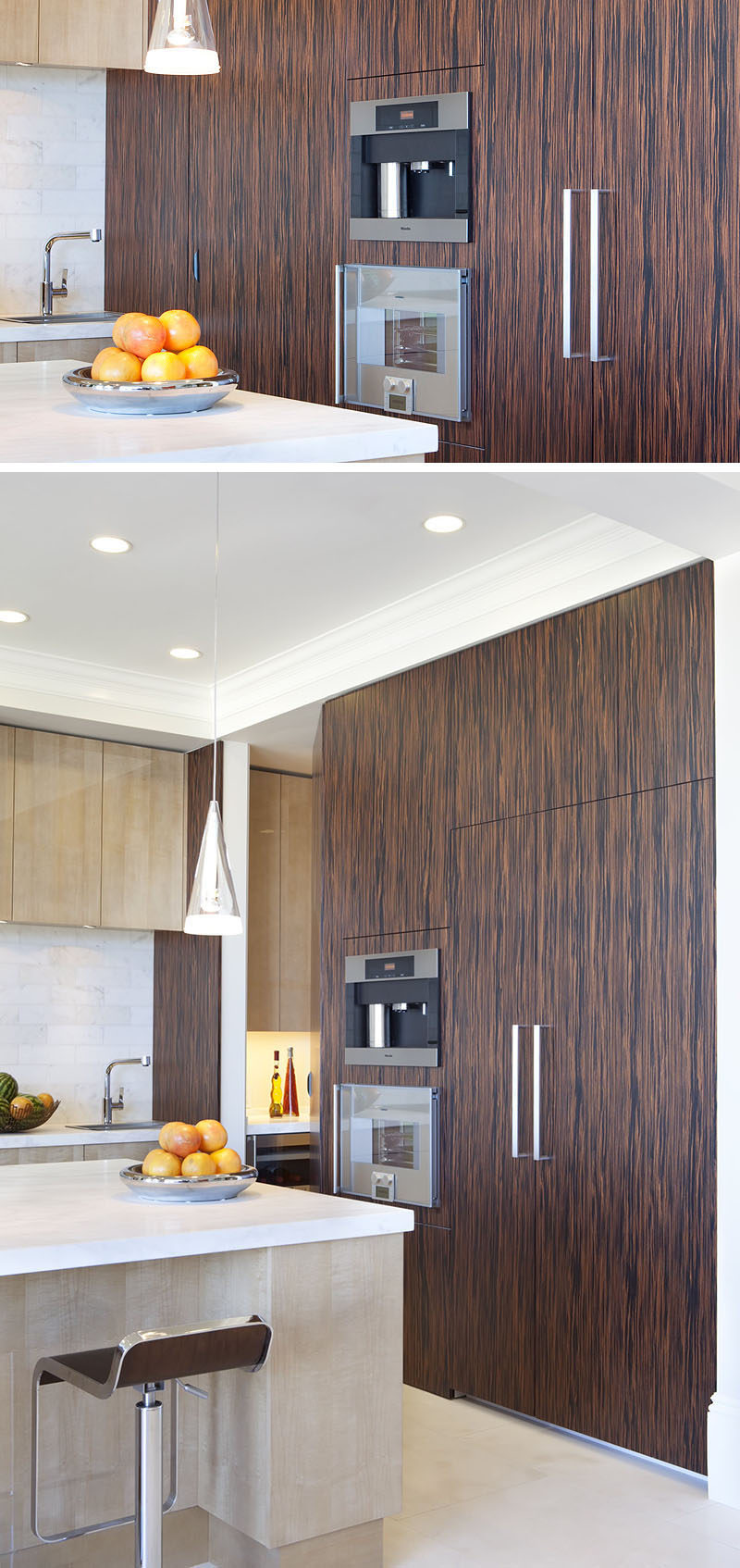 ---
3. The built-in fully automatic coffee maker adds convenience and style to this modern kitchen.
---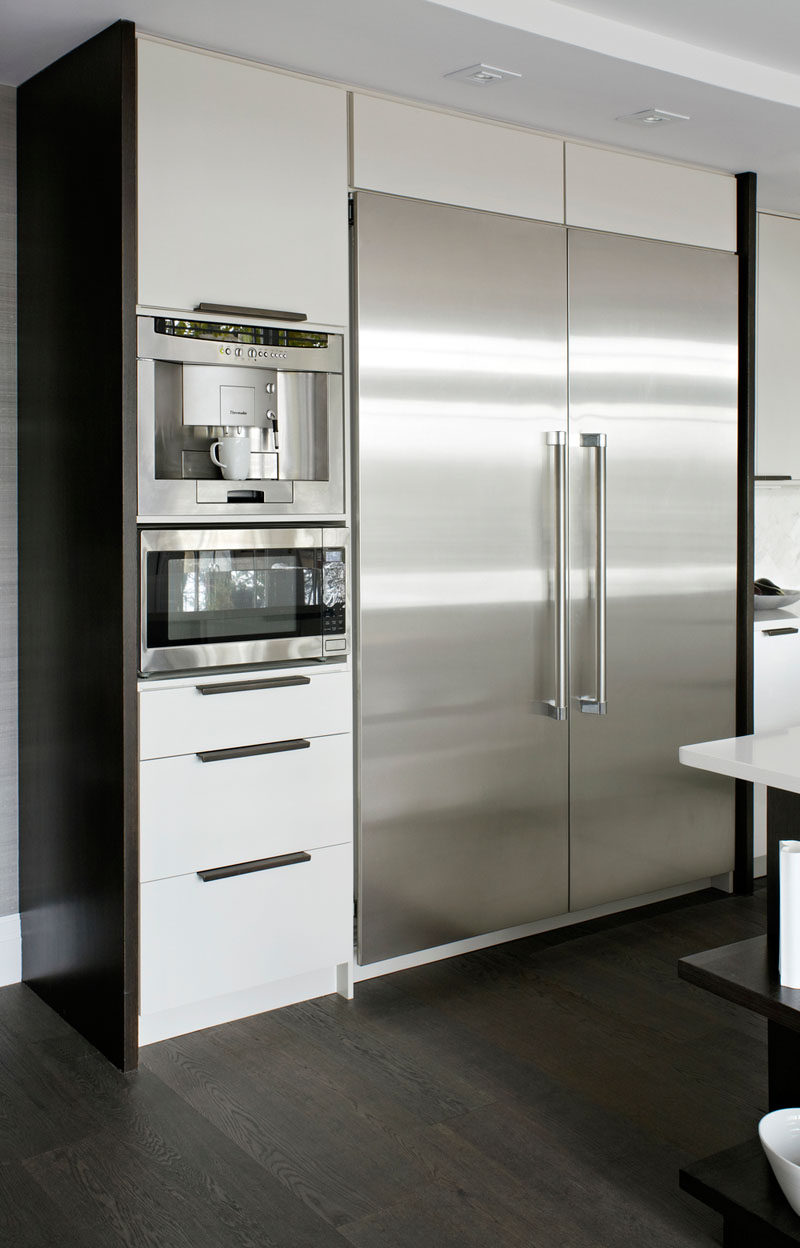 ---
4. The dark wood cupboards and the stainless steel appliances, including the built-in coffee machine, create a sleek contemporary kitchen for this home.
---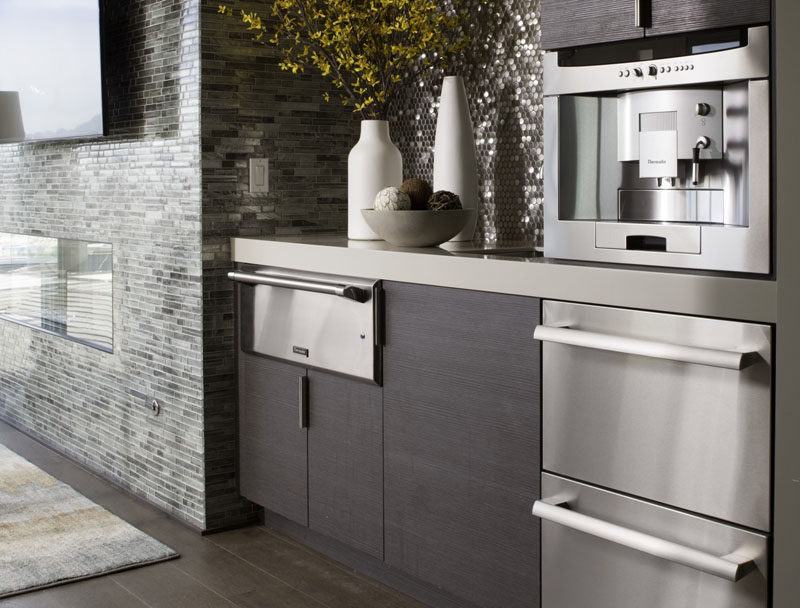 Coffee maker by Thermador. Kitchen designed by Elma Gardner.
---
5. This built-in coffee machine looks right at home surrounded by its matching appliances.
---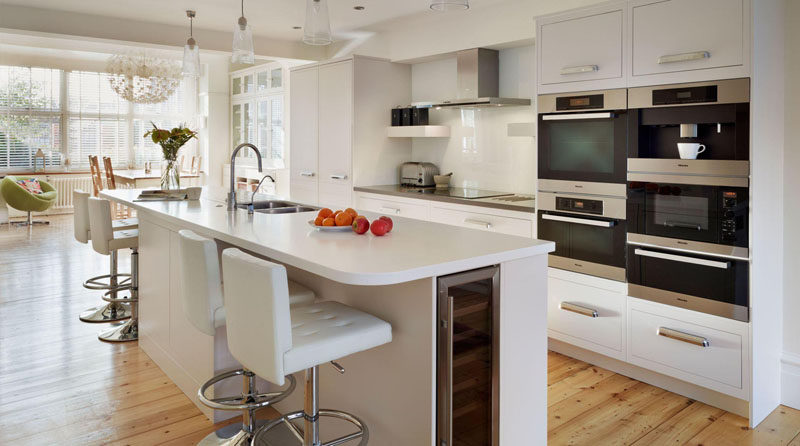 ---
6. This built-in coffee maker sits flush against the cupboards and matches the other stainless steel appliances in the kitchen.
---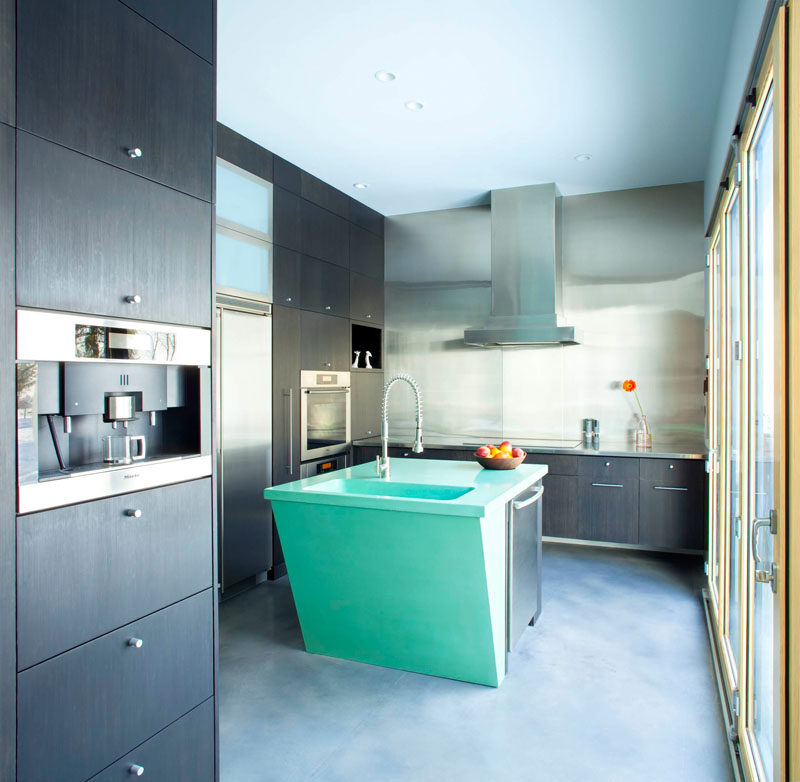 ---
7. The built-in coffee machine in this kitchen, along with the other appliances, matches the color of the cupboards and makes for a streamlined looking kitchen.
---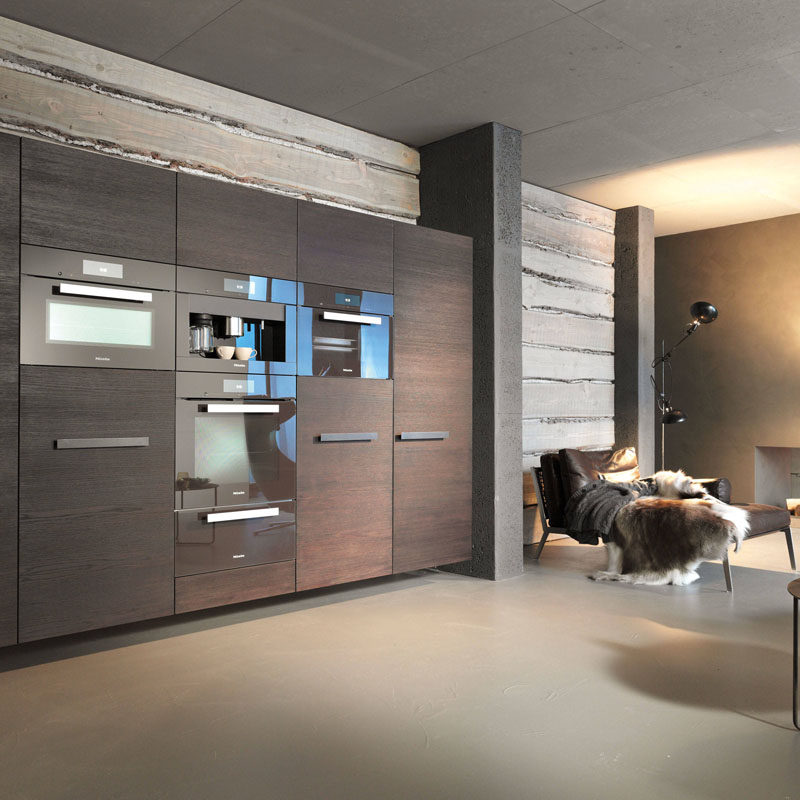 Coffee machine designed by Miele
---
8. An open shelf above this built-in coffee maker provides a convenient spot for a few extra mugs.
---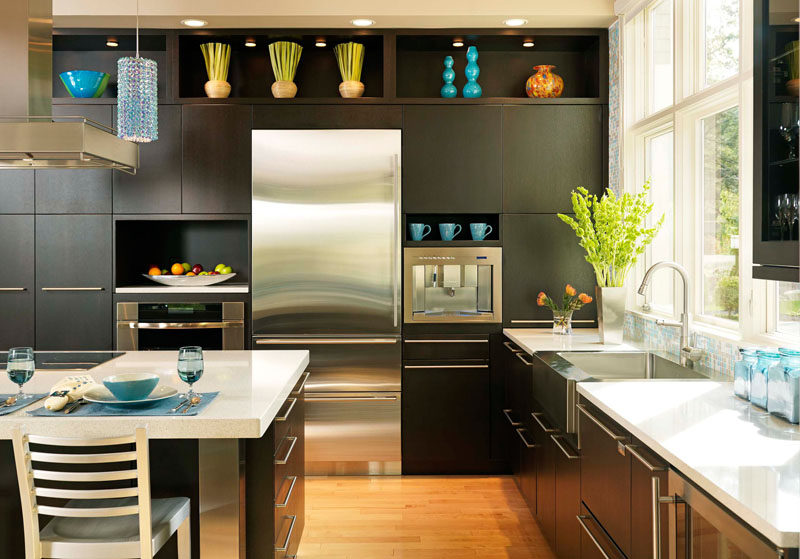 ---
9. The built-in stainless steel coffee maker in this kitchen matches the other appliances perfectly and contributes to the overall modern feel of the loft.