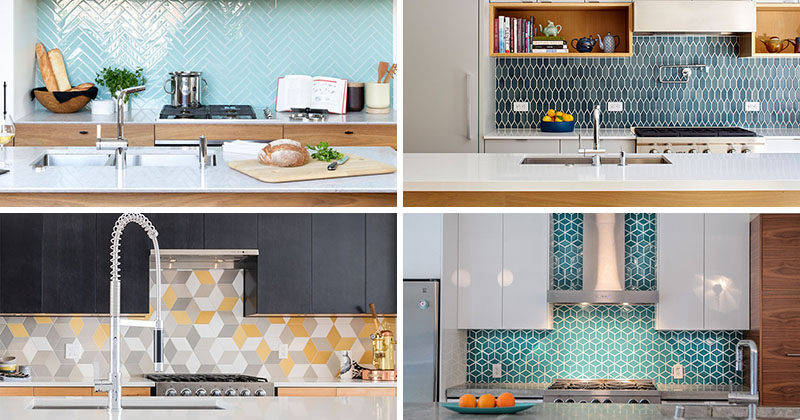 Easy to wipe down, full of style, and guaranteed to look great for years to come, here are 9 examples of tiles used as backsplashes in the kitchen.
1. Shiny light blue rectangular tiles laid out in a herringbone pattern create the backsplash of this Vancouver apartment.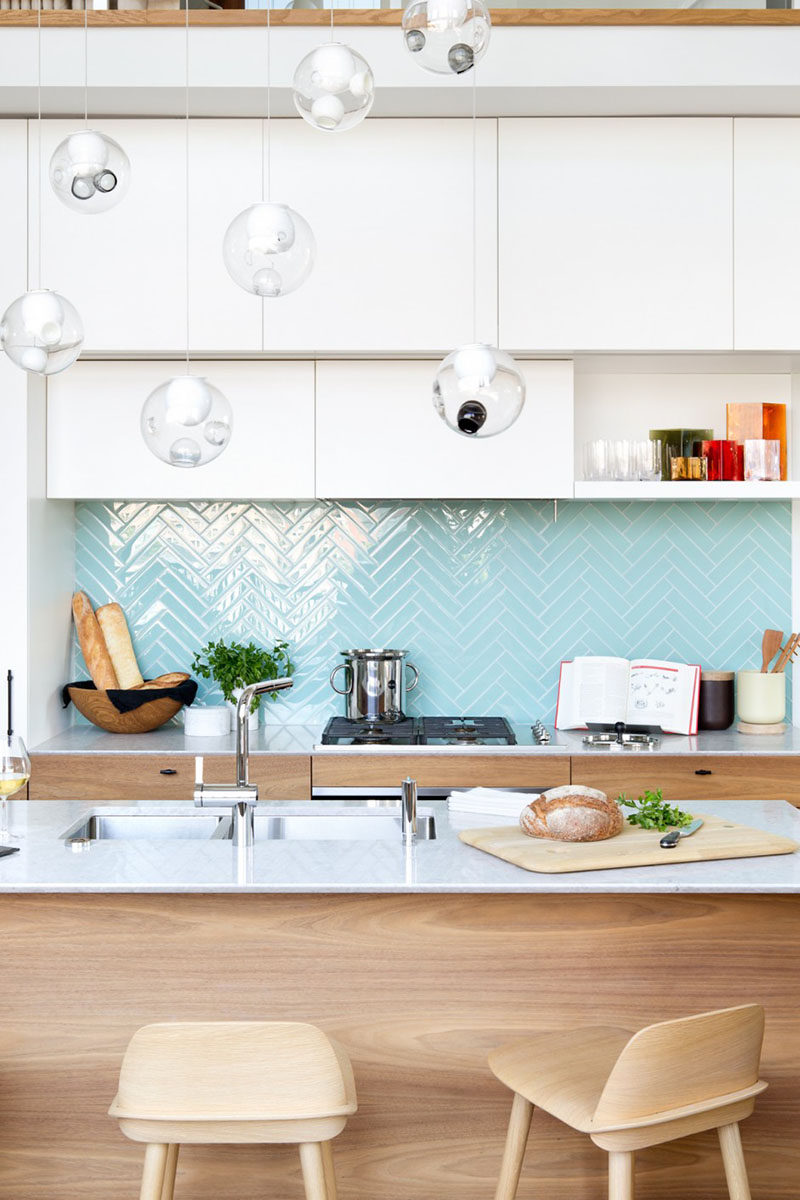 ---
2. Dark hexagon tiles in this kitchen contrast the wood shelving and countertops to create a dramatic effect.
---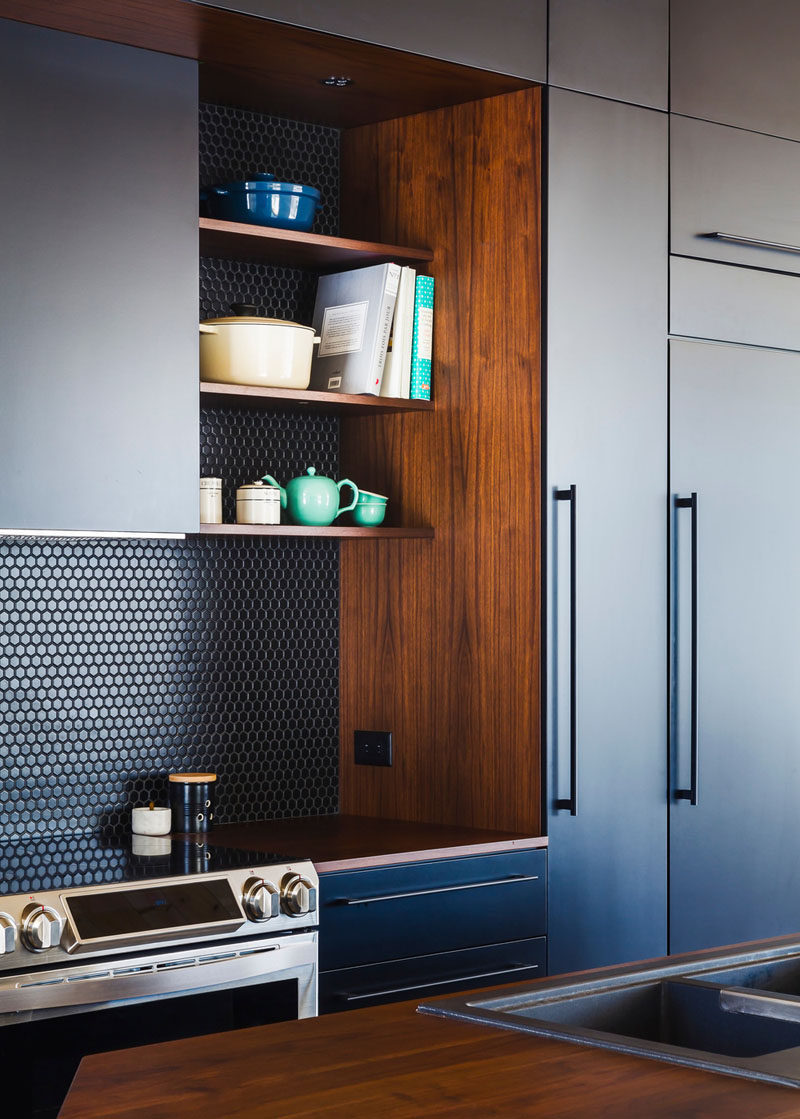 ---
3. These blue hexagon tiles have been elongated to give the backsplash of this bright kitchen a unique touch.
---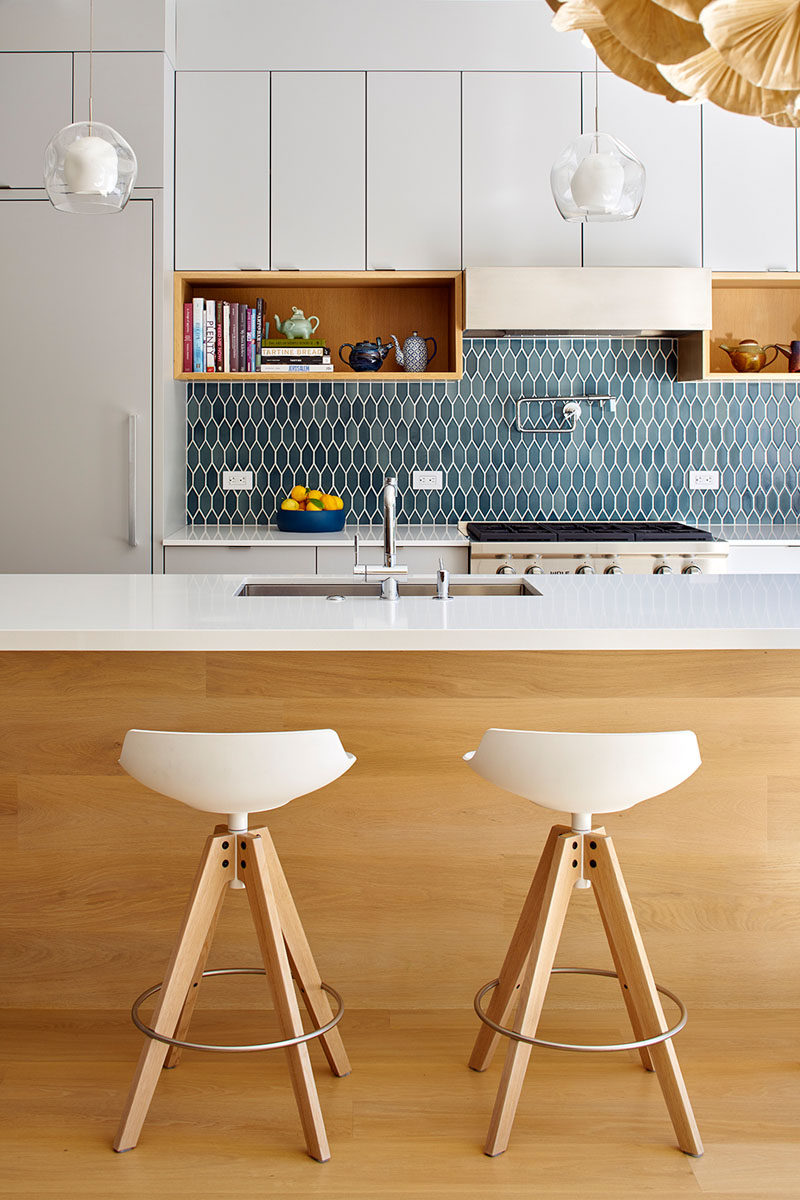 ---
4. Rectangular tiles of varying shades of blue-grey compliment the colors used throughout this kitchen.
---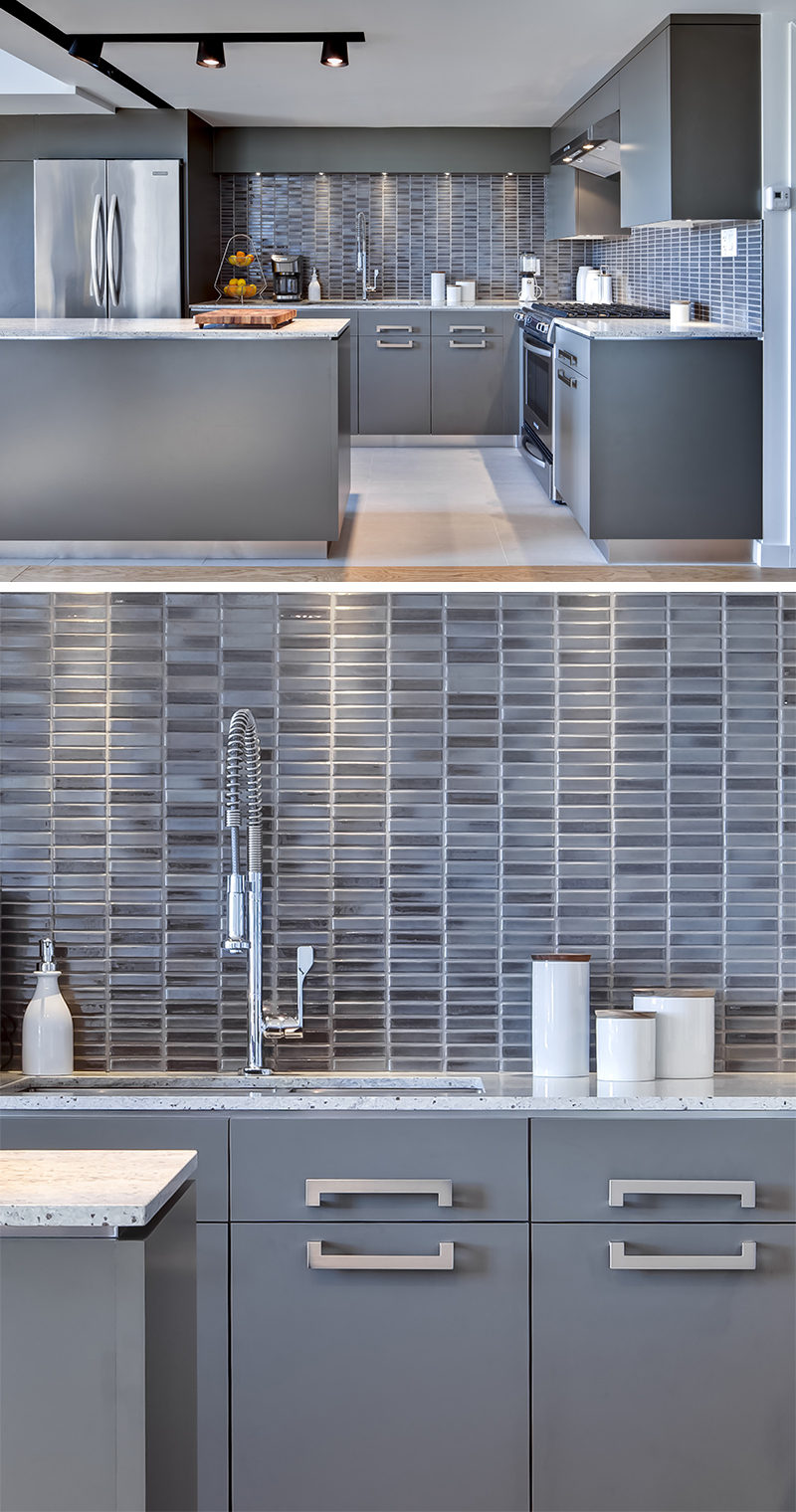 ---
5. The backsplash of this kitchen uses white rectangular tiles in various sizes to create a textured appearance.
---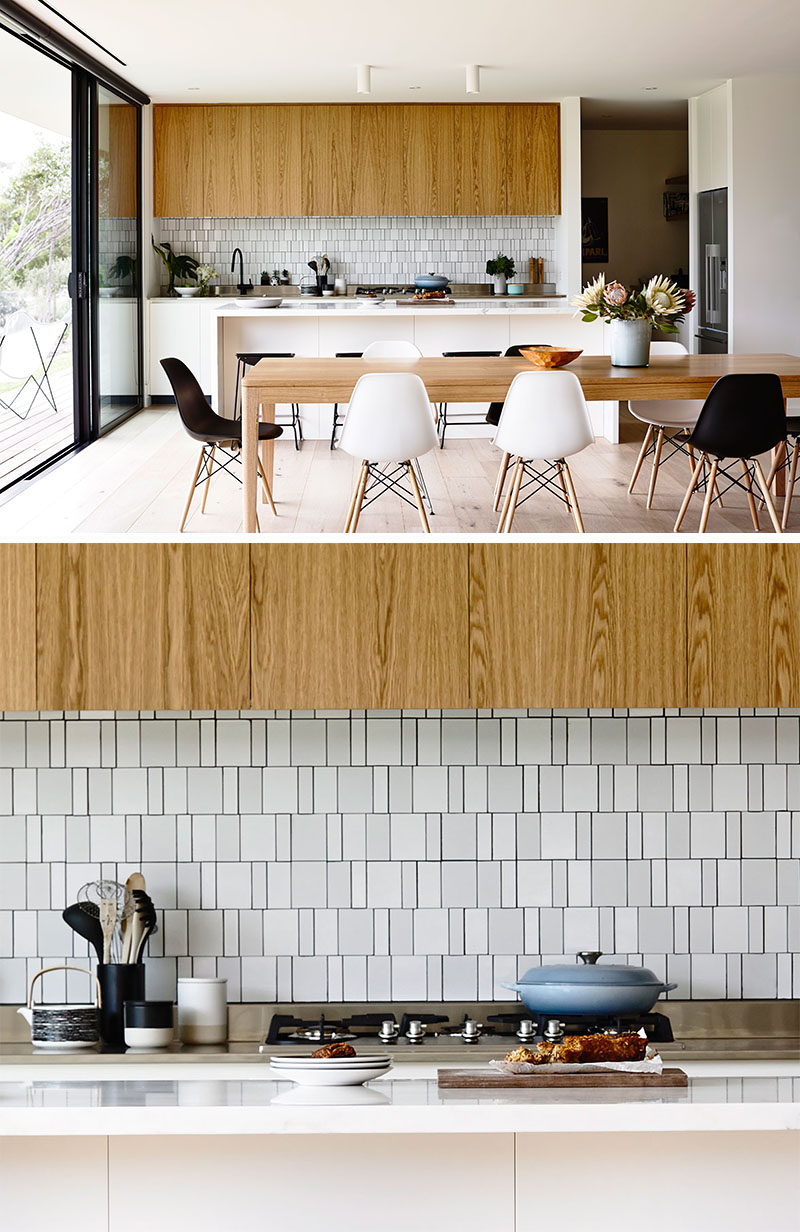 ---
6. Yellow, grey, and white diamond shaped tiles create hexagons and make for a fun backsplash in the kitchen of this apartment.
---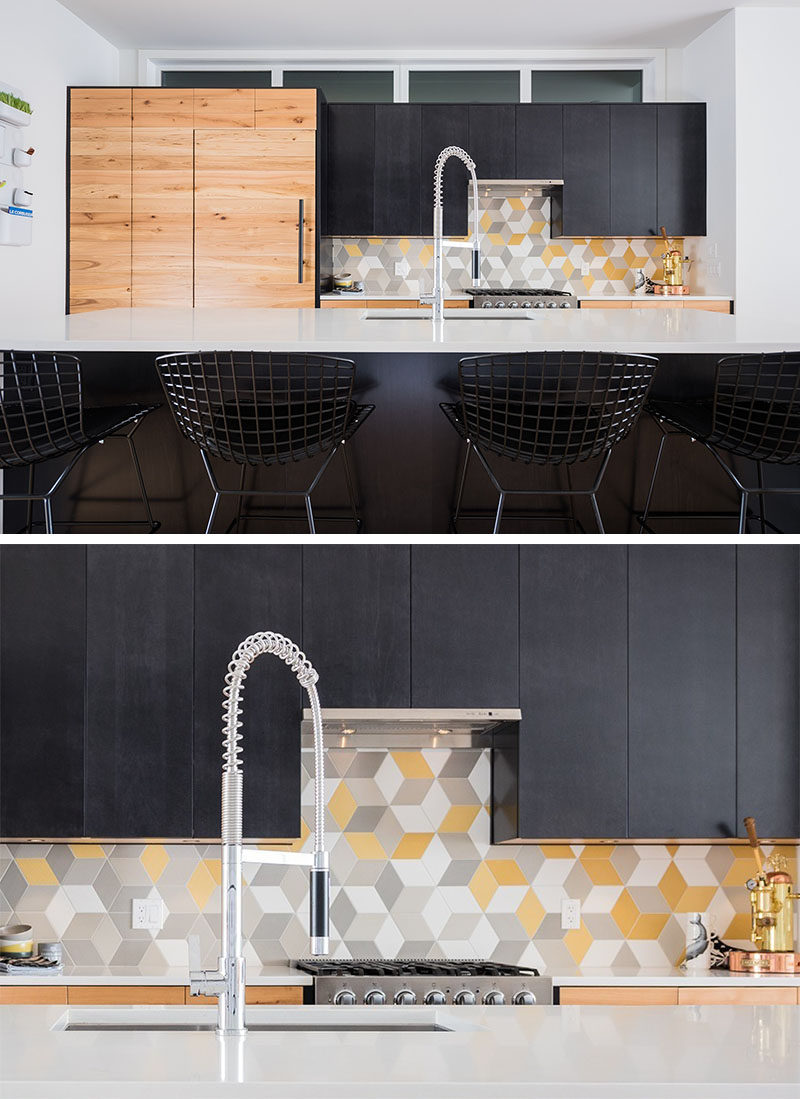 See more photos of this home, here. Designed by Beyond Homes and BBLOC
---
7. Blue diamond tiles with white grout make the kitchen of this home lively and fun.
---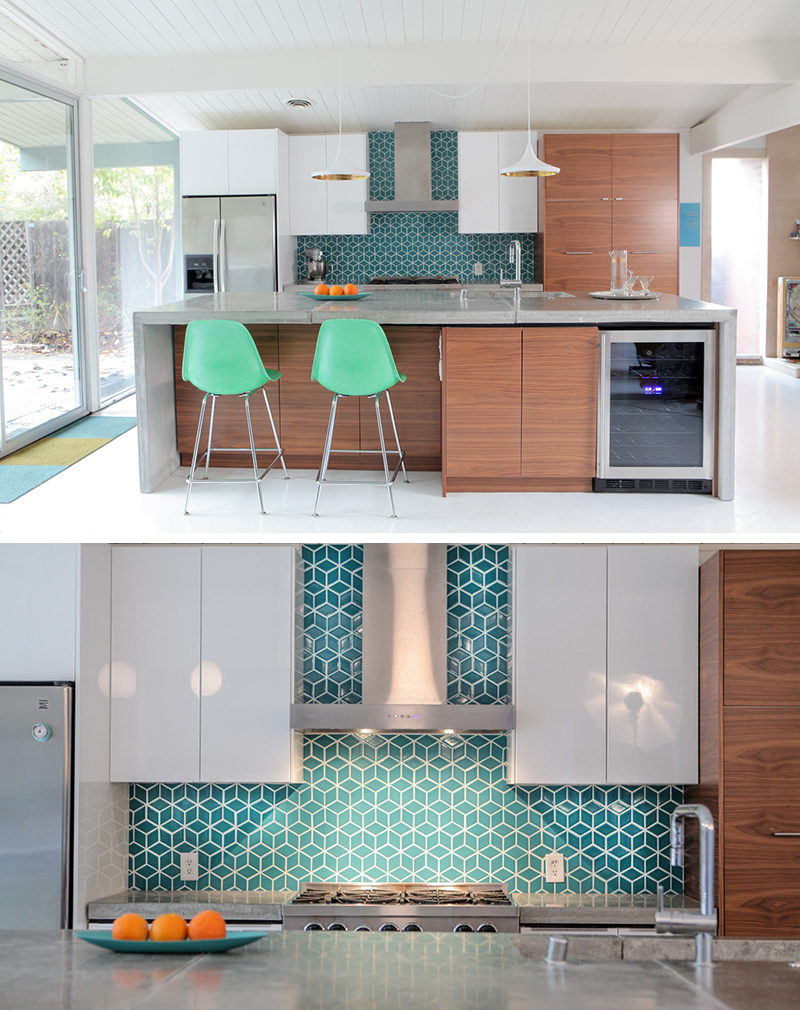 ---
8. The white tiles and dark grout are in keeping with the rest of the color scheme in this concrete, grey, and white kitchen.
---

---
9. The dark grout used to fill the spaces between the white subway tiles match the other dark elements in the kitchen, like the cabinetry and bar stools.
---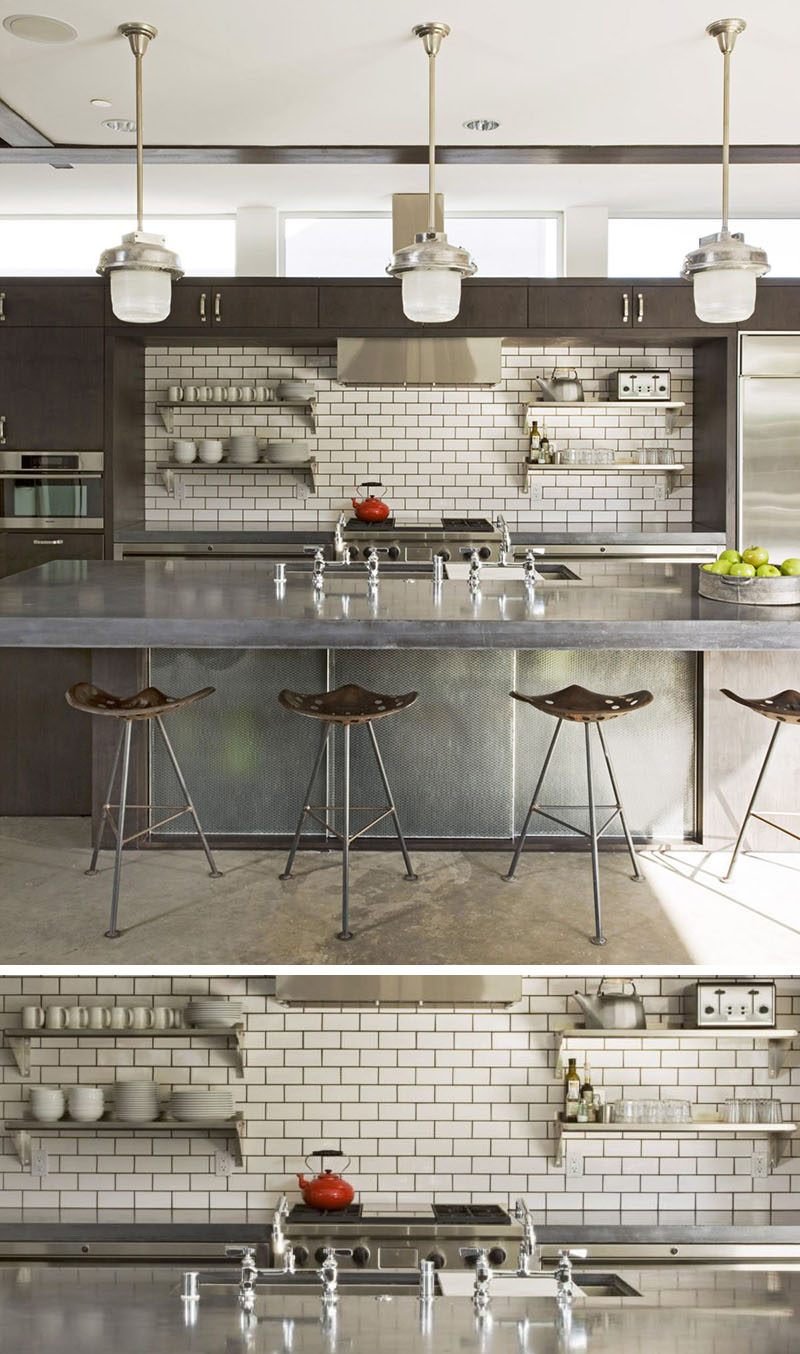 See more photos of this home, here. Designed by Randy Weinstein.
---