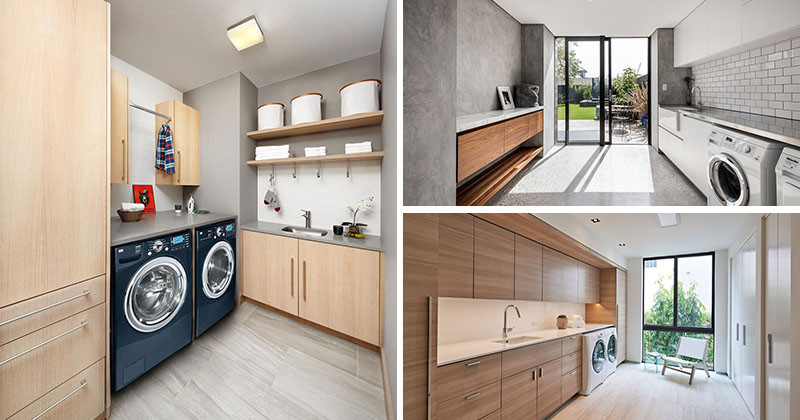 1. This light wood and grey laundry room has lots of storage, a drying bar, open shelving.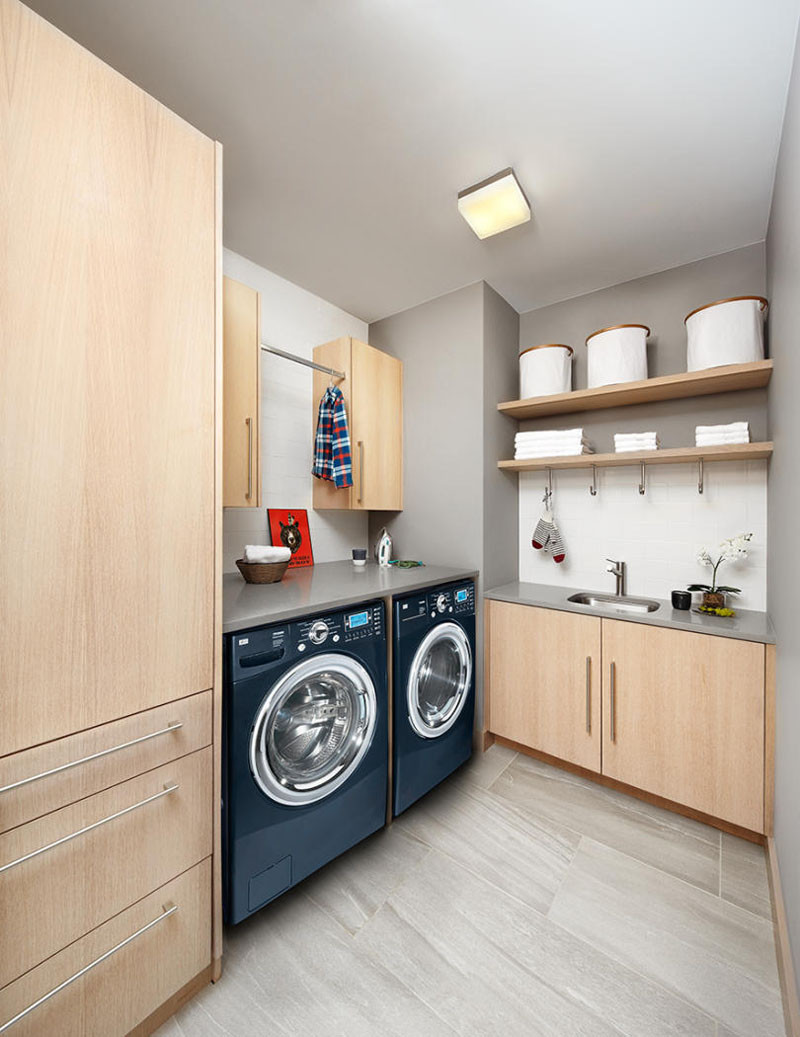 ---
2.  This white laundry room with grey appliances, has a touch of glam with a white pearlescent tile backsplash.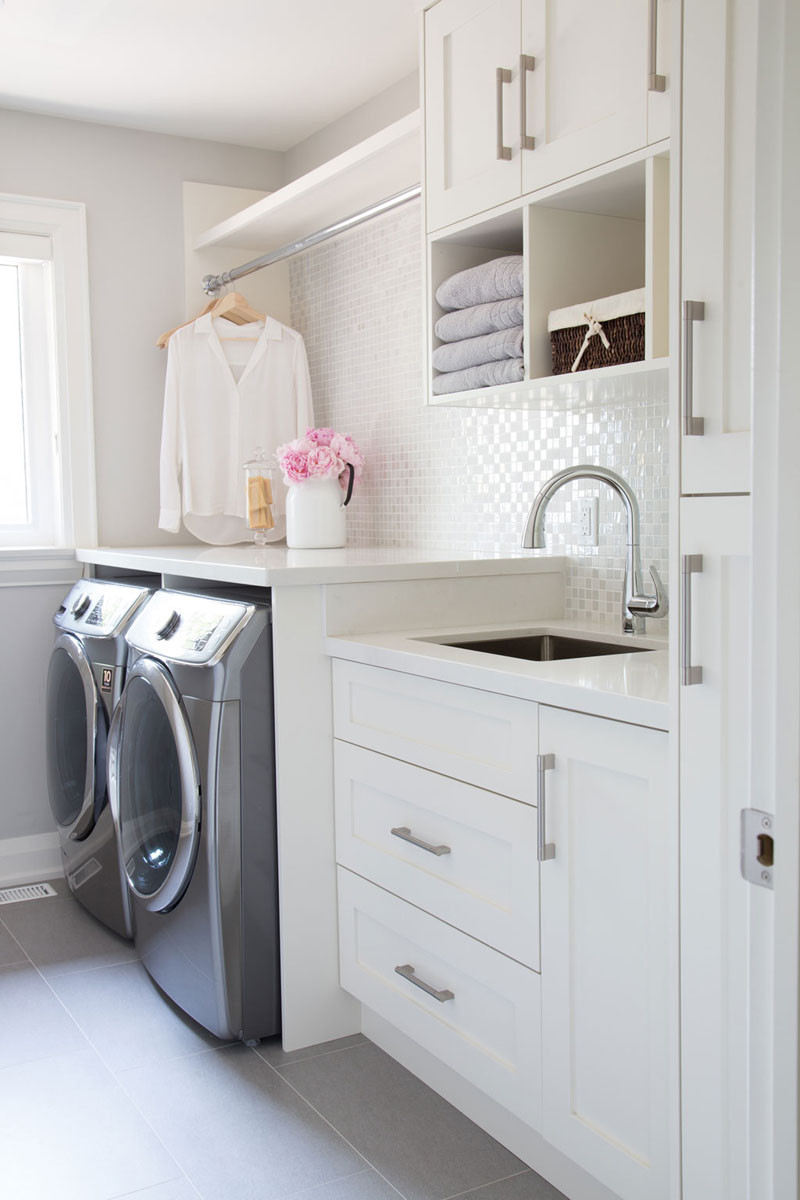 Designed by barlow reid design inc. Photography by Kerri Torrey Photography.
---
3. This home didn't have enough space for a dedicated laundry room, so they hid a washer and dryer next to the kitchen in the same cabinetry, and continued the countertop for a seamless look.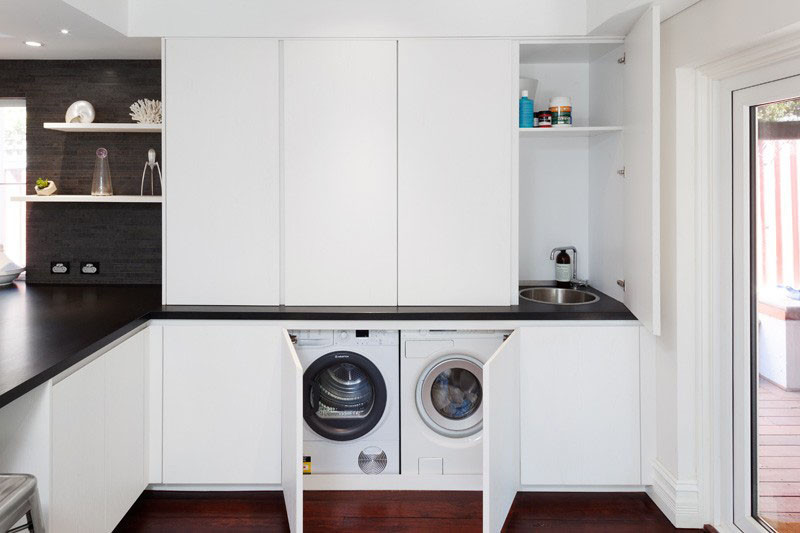 ---
4. This laundry room has lots of natural light, a wall full of wooden cabinetry, and on the opposite wall, tall wardrobes create additional storage.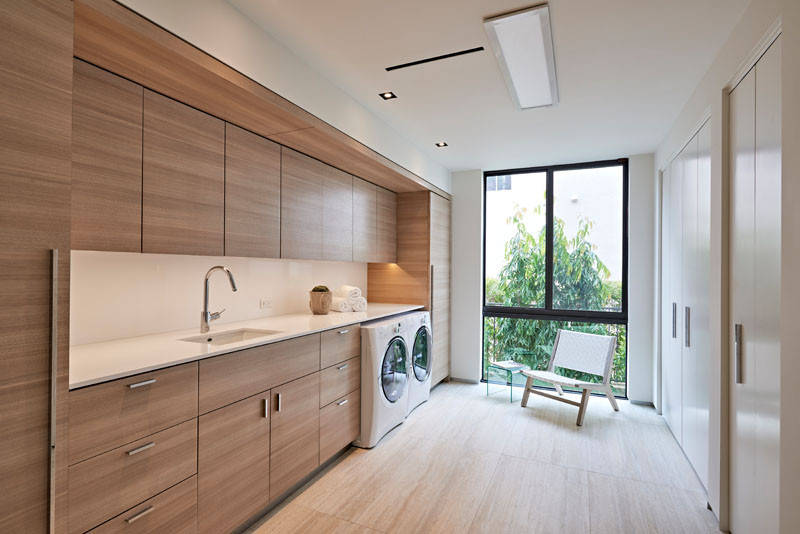 Designed by One D+B Architecture. Photography by Island Studio Photography.
---
5. This laundry room has access to the outdoors, and includes as much storage as possible, but also leaves room for a nice counter for folding clothes.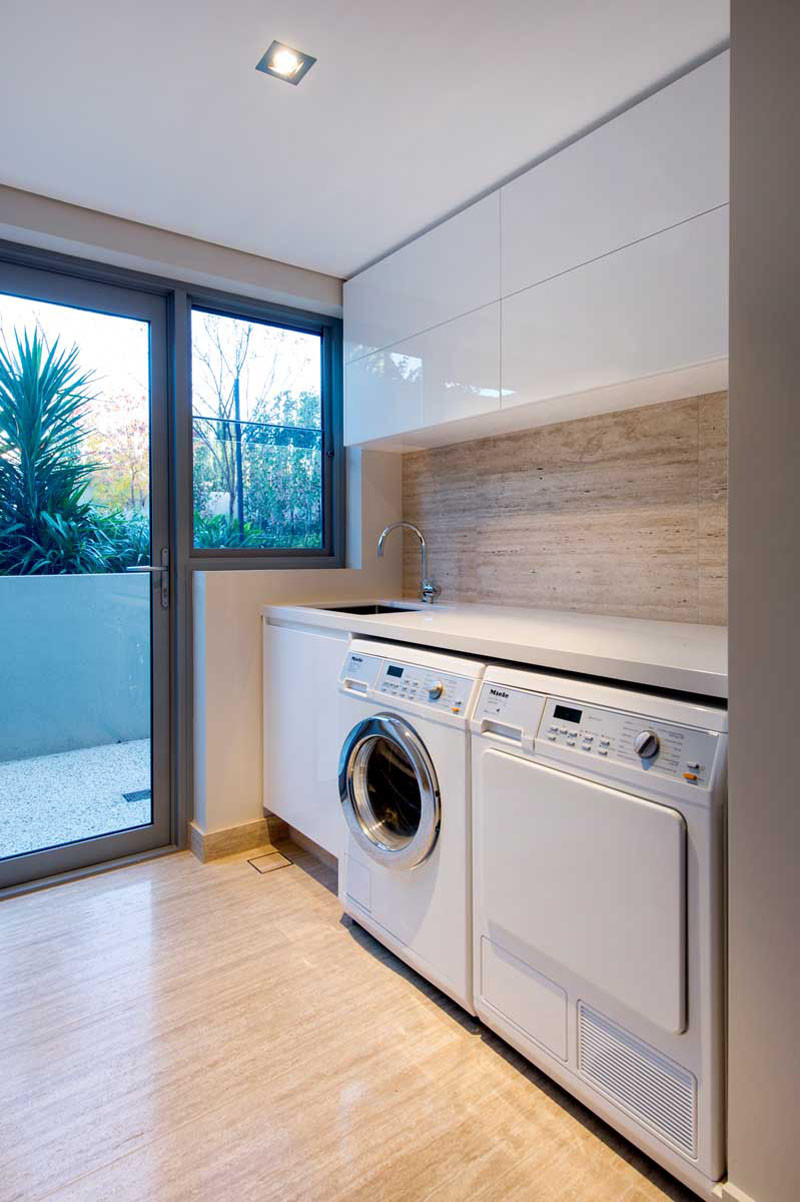 ---
6. This large laundry room has added a touch of wood with a built-in cabinet on the left, and on the right, the cabinetry, subway tile and counter fill the entire wall.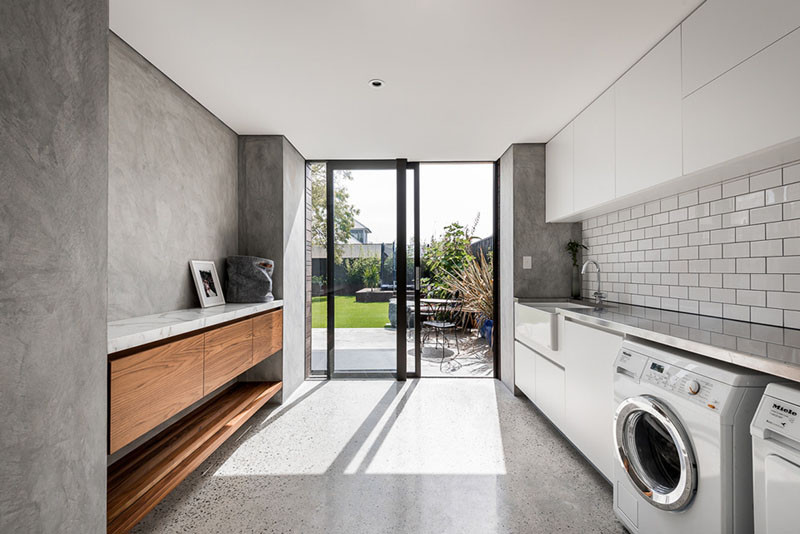 ---
7. This laundry room has raised the stacked washer and dryer to make it easier to get the clothes in and out.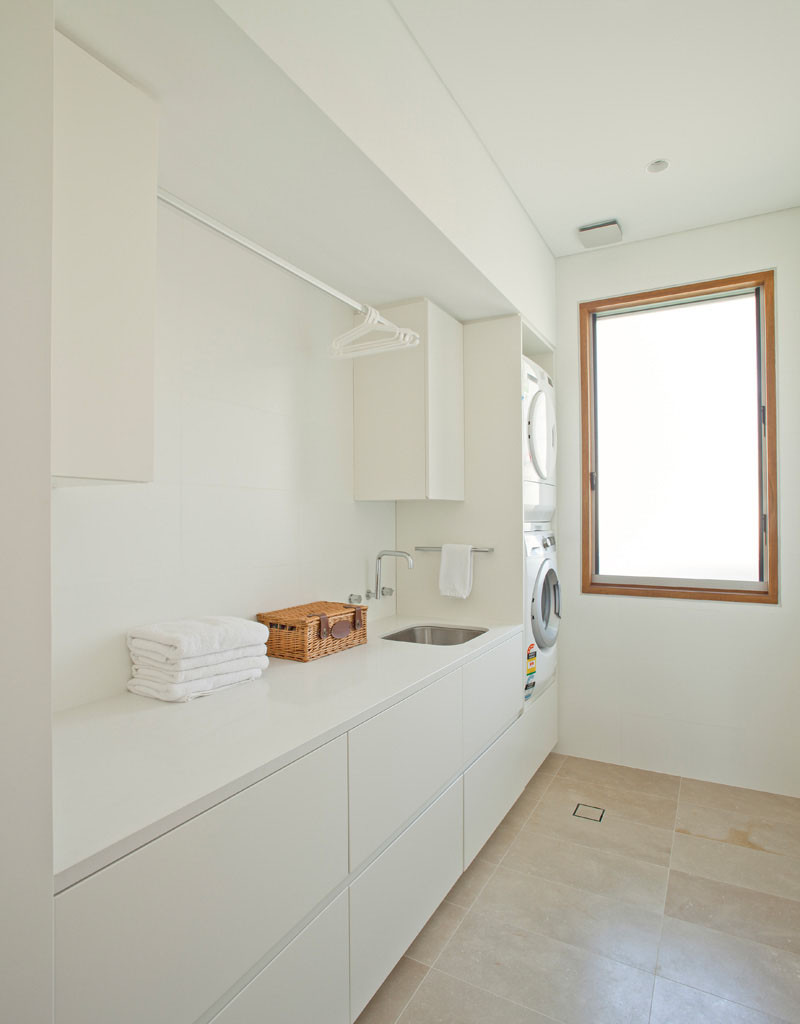 ---
8. The dark cabinetry in this laundry room is in direct contrast to the white appliances and countertop.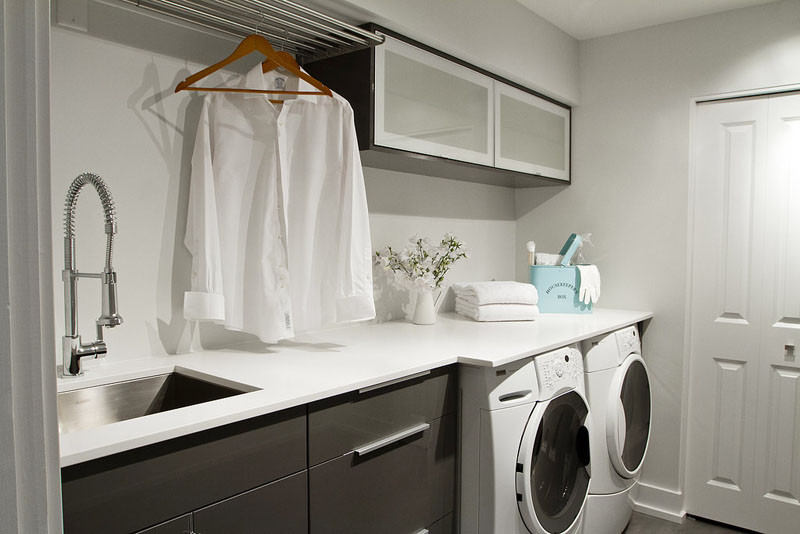 ---
9. Even though the washer/dryer in this laundry are a bit taller than the sink height, they stepped up the counter height to increase the total amount of counter space available.