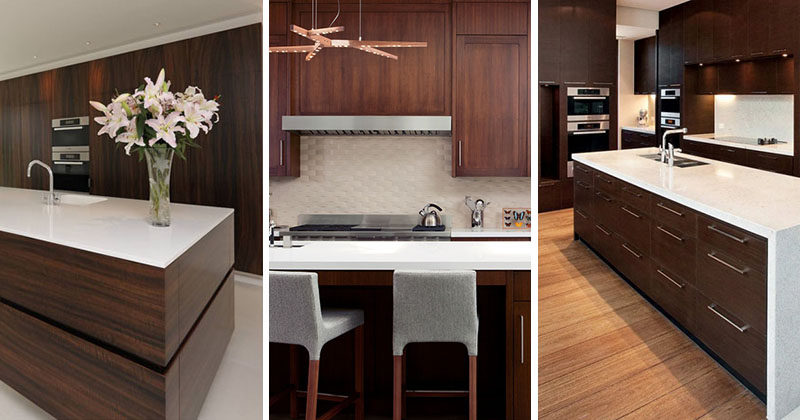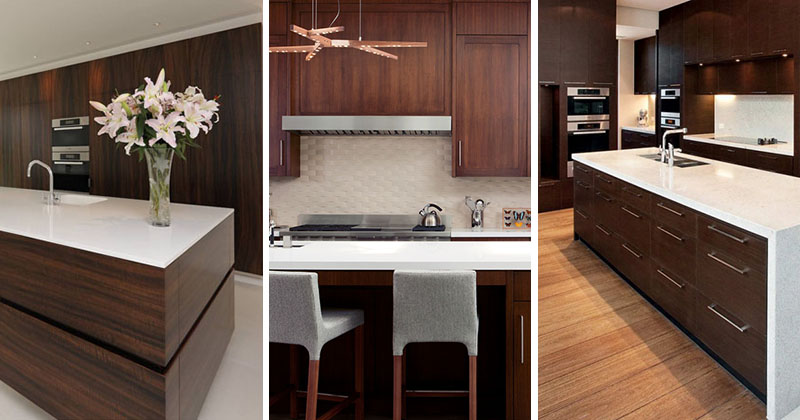 1. The white countertop that wraps around the island of this kitchen keeps the dark wood from being over powering and helps create flow throughout the space.
---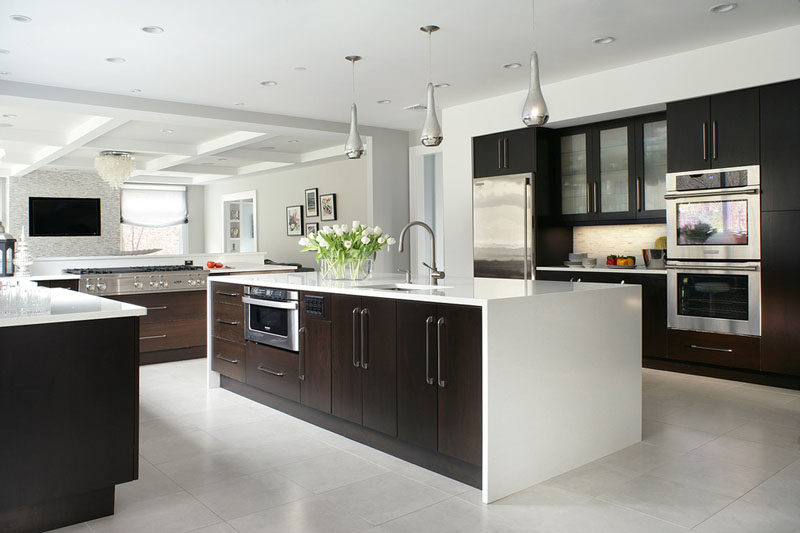 ---
2. Despite the dark wood throughout this kitchen, it's kept bright by the white walls and white countertops.
---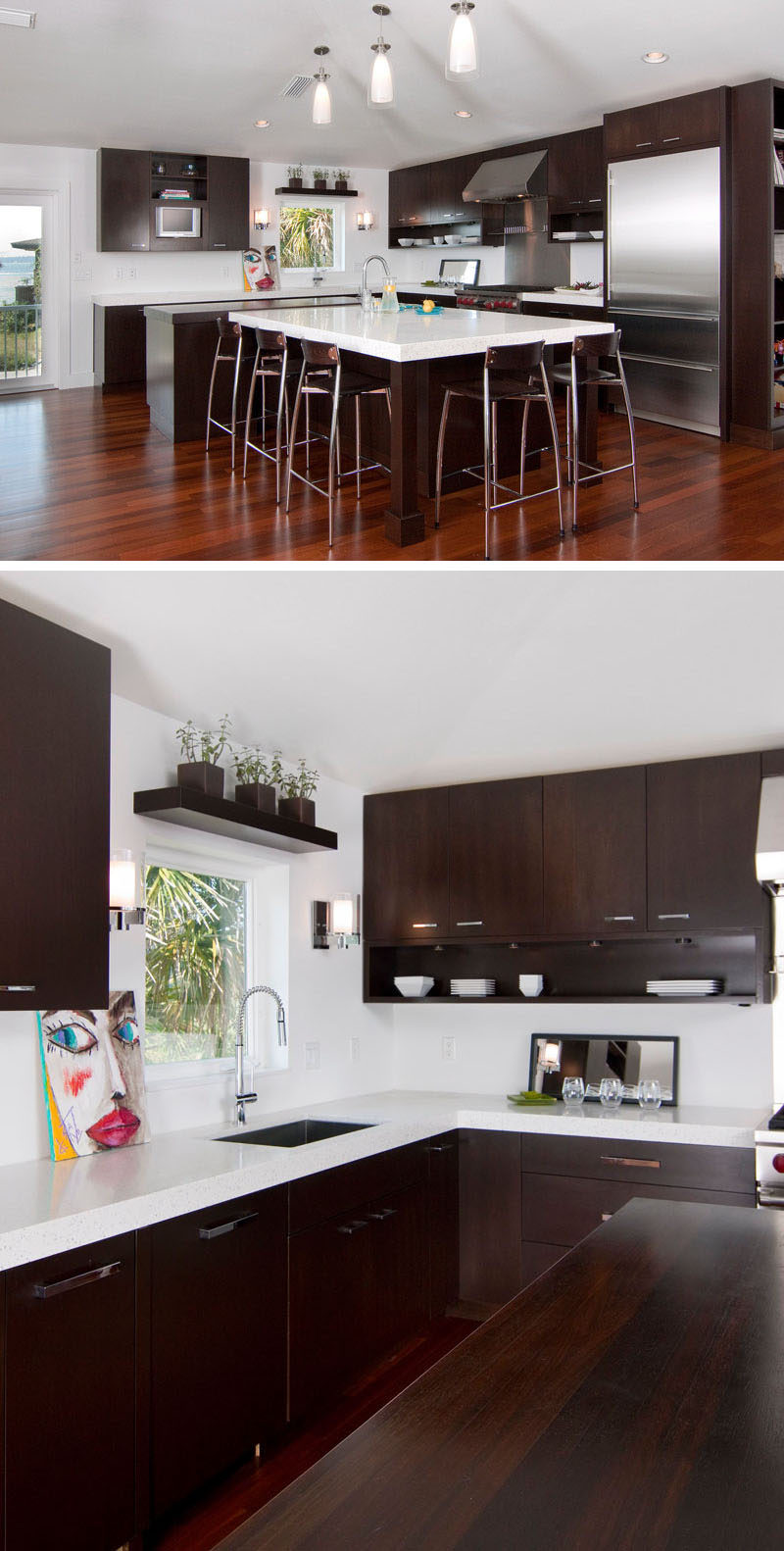 ---
3. The bright walls and the marble backsplash help this kitchen feel bright and open while the dark wood makes it feel cozy.
---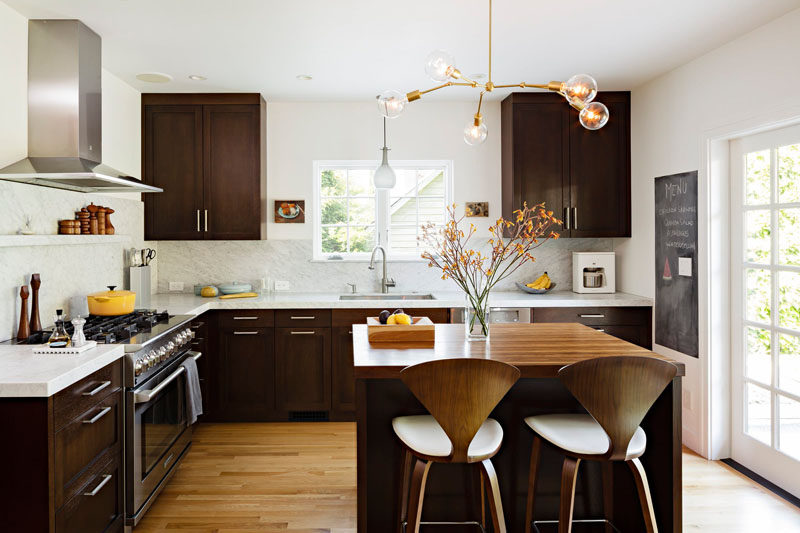 ---
4. The dark cabinets create a dramatic contrast in this otherwise all white kitchen.
---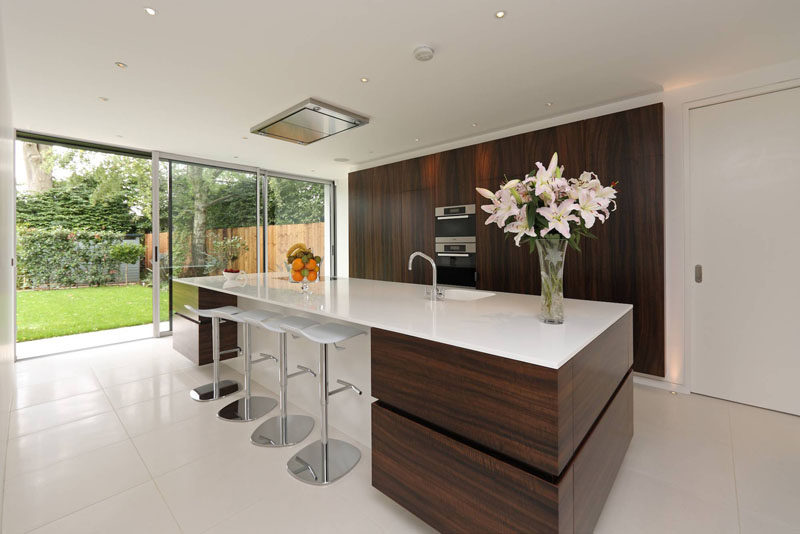 ---
5. The stainless steel, dark wood, and contrasting white countertop make this kitchen feel very contemporary.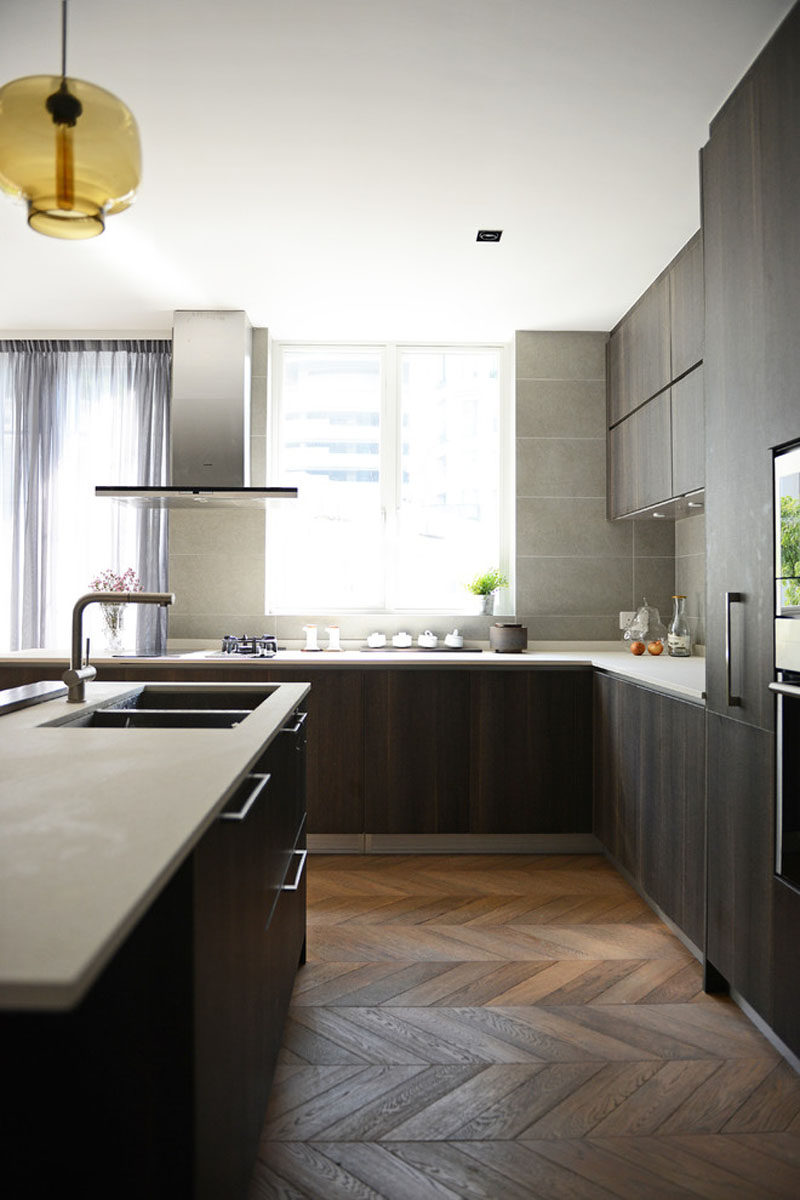 ROSE House by hoo.
---
6. The dark wood on the ceiling and cabinetry makes the white contrast even more pronounced.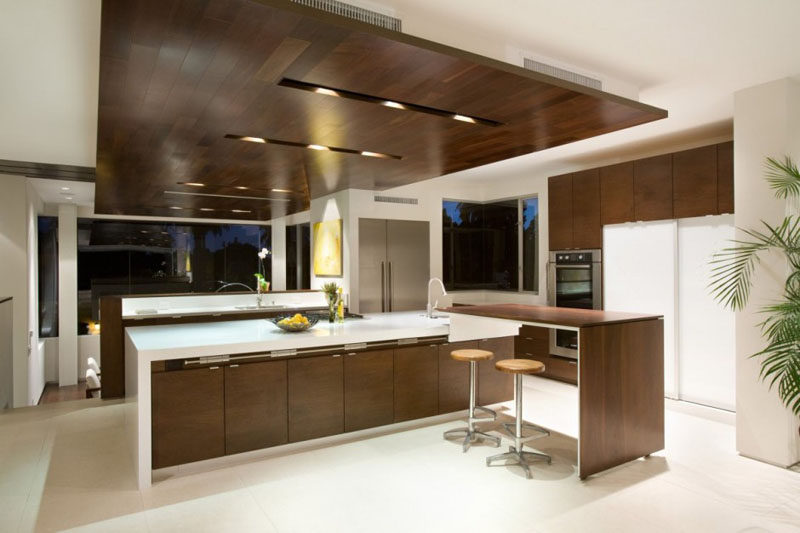 ---
7. The copper light fixture brings out the copper tones in the wood used in this L.A. home, designed by Mike Jacobs Architecture.
---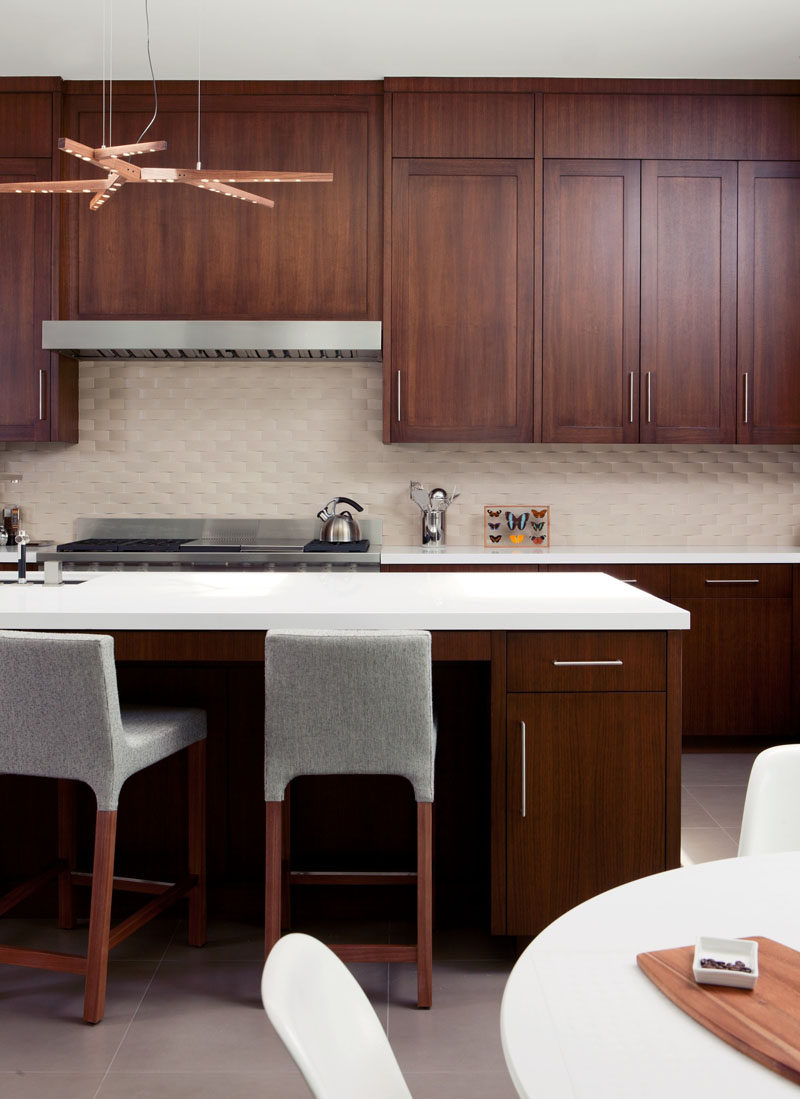 ---
8. This kitchen has a mix of dark wood cabinets and light wood floors, with white countertops to tie it all together.
---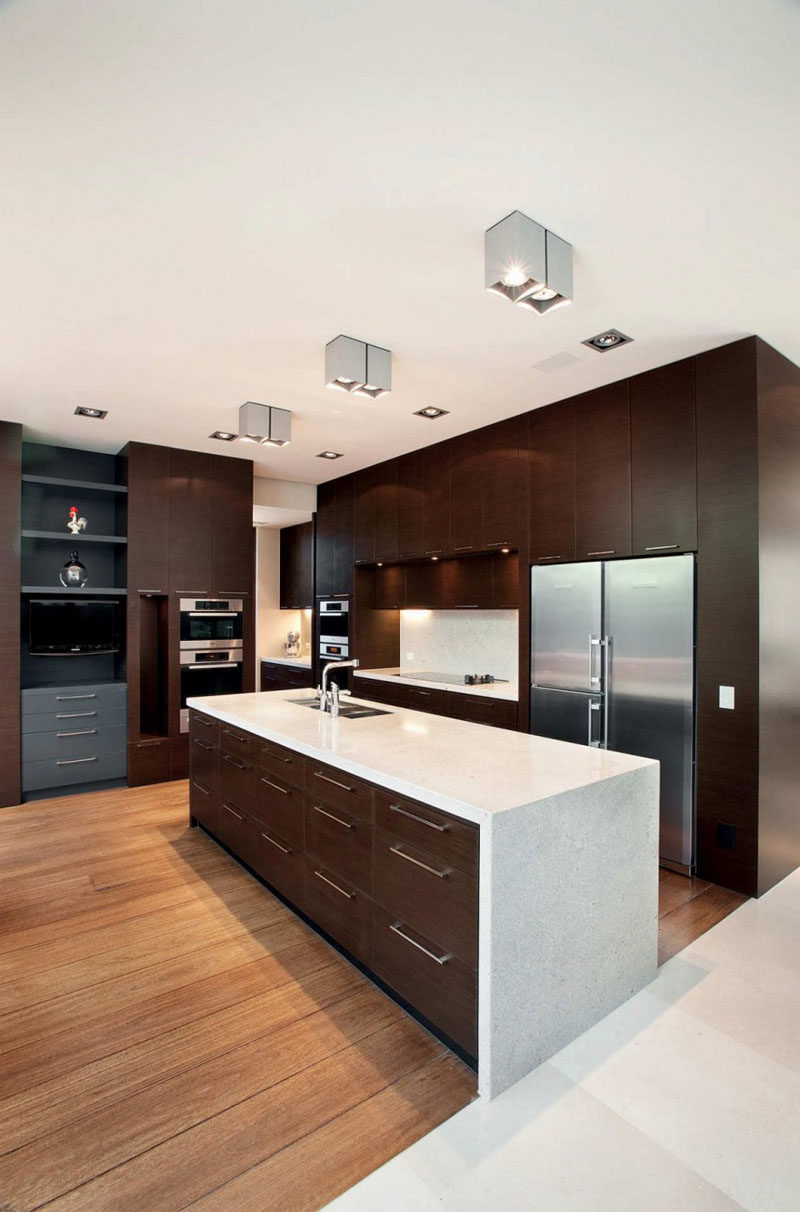 ---
9. Super dark cabinetry, white countertops, and stainless steel appliances make this kitchen dramatic and modern.
---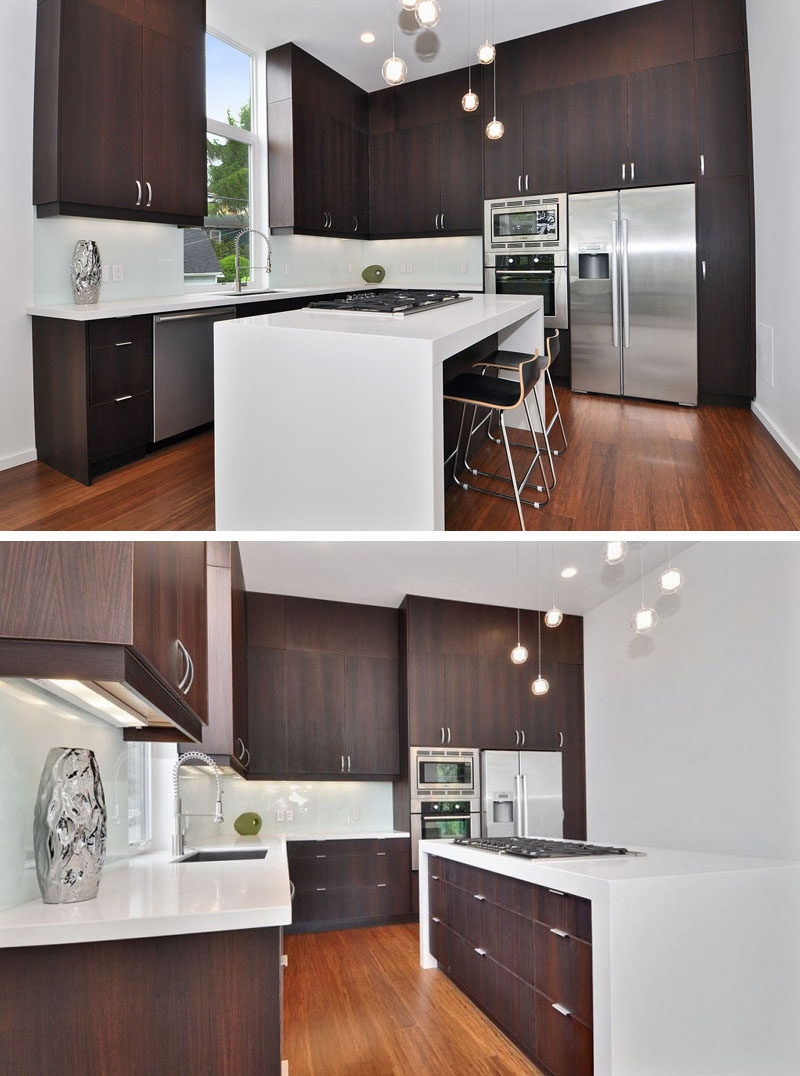 ---