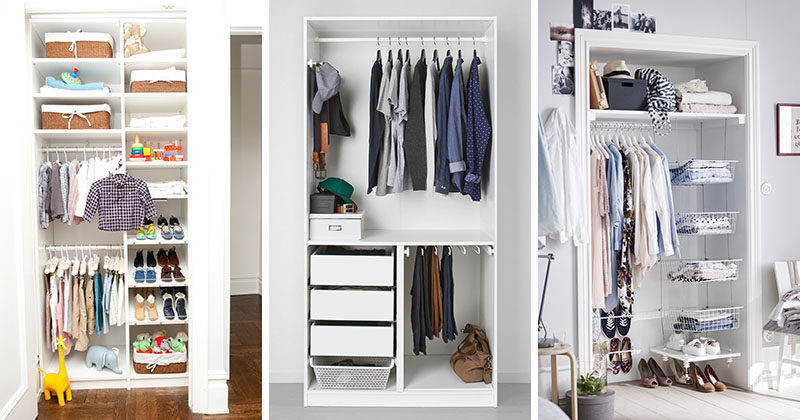 A big beautiful walk in closet full of all your clothes, shoes, and accessories is the dream. The reality for most of us, however, is a much smaller closet that's crammed full of all our stuff, with half of it in a pile on the floor. If sifting through the mess is driving you nuts and you're ready for a change, here are 9 storage solutions you can use to get the most out of your tiny closet.
---
1. Maximize the space.
Rods for hanging clothes and multiple shelves let you make the most of each and every inch of valuable closet space.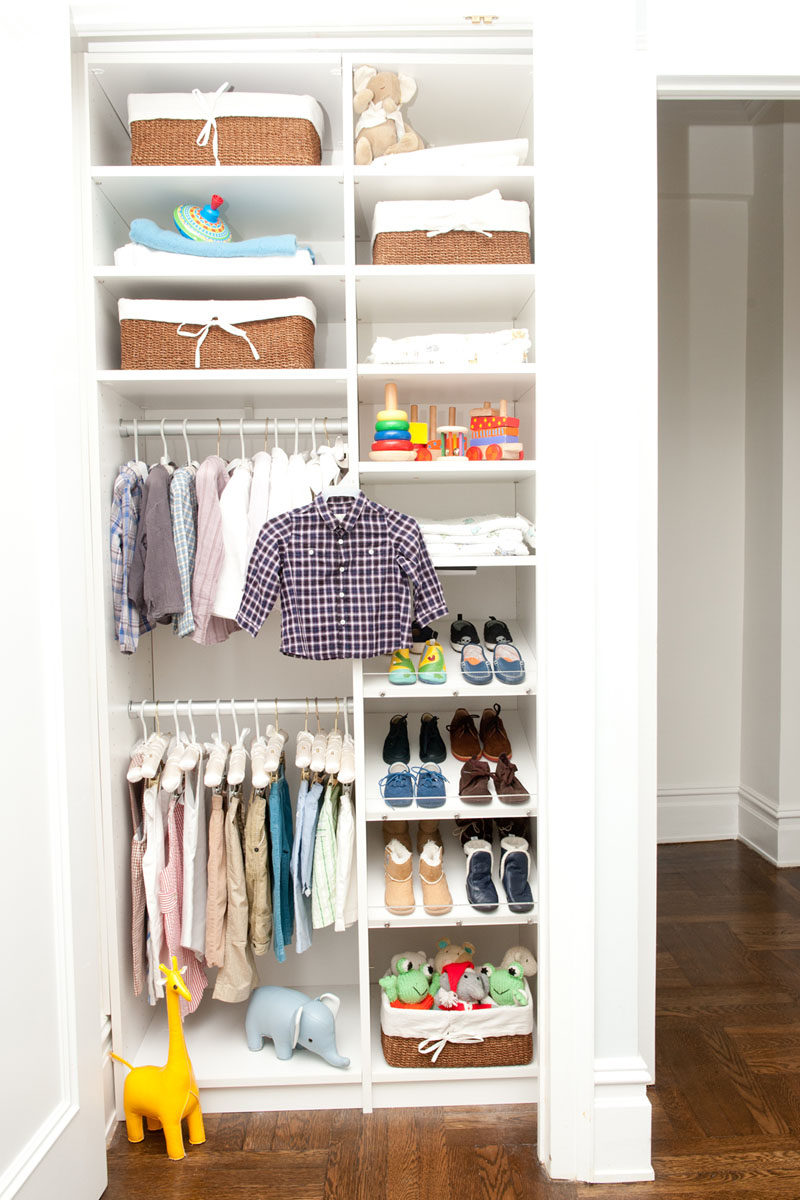 ---
2. Install multiple bars for hanging.
Having rods at different heights allows you hang more of your clothes, allowing you to fit more in, and keeps them more visible than if they were kept in drawers.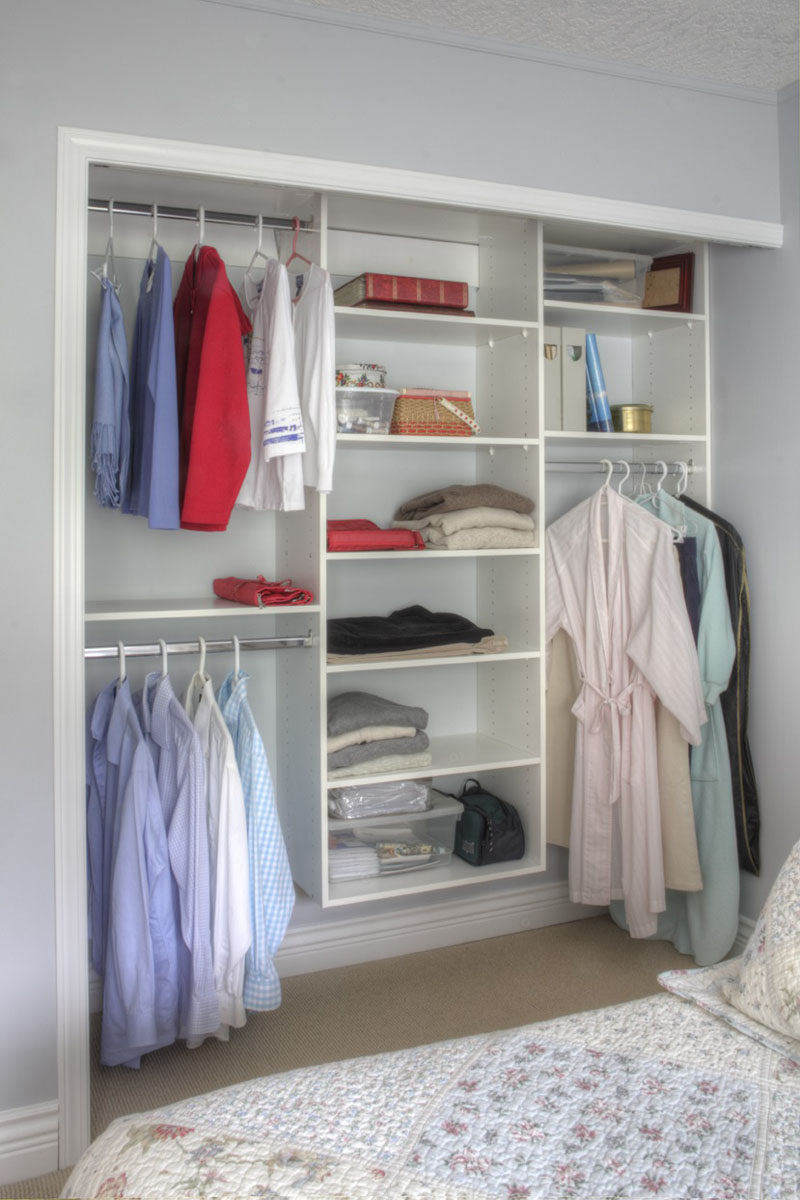 ---
3. Hang it all!
Scarves and sunglasses can be kept on hangers like this Ikea one, freeing up space in boxes or bins for the things that can't be hung.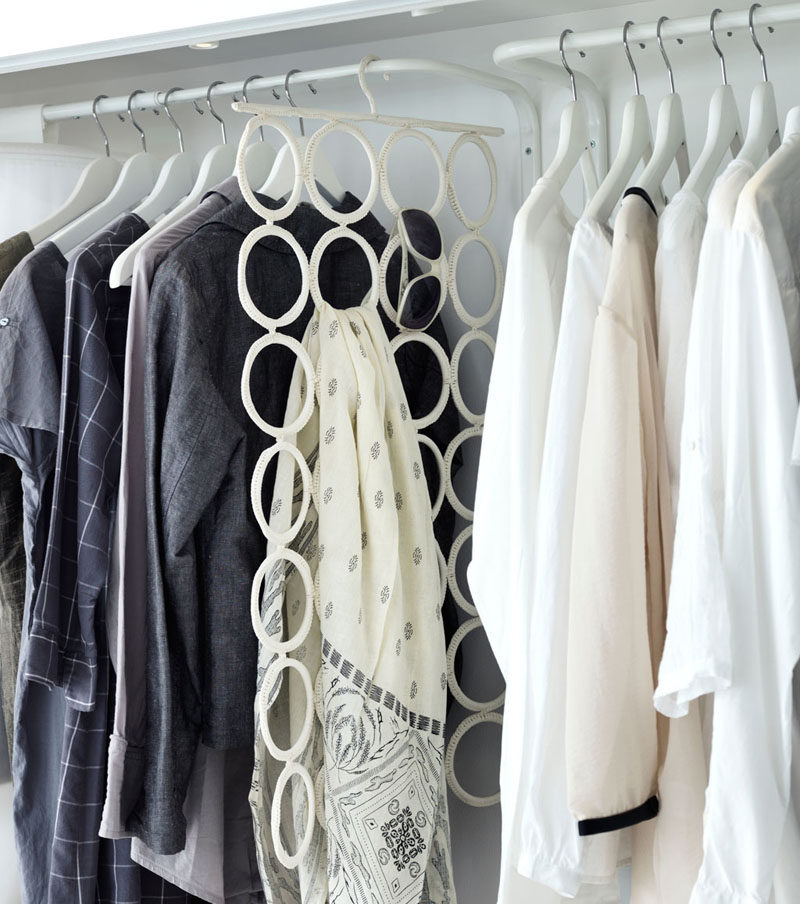 Storage ideas photo via Ikea storage ideas
---
4. Take the doors off
Taking the doors off the closet can give you a couple extra inches to work with and can make reaching in to grab your things that much easier.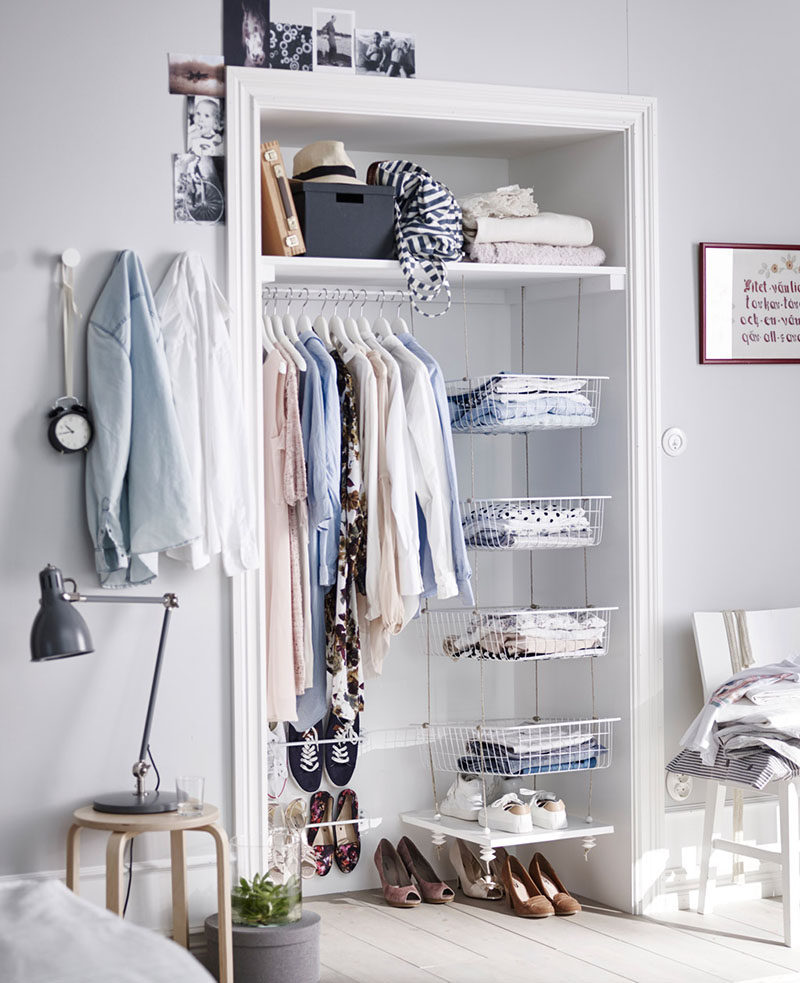 Storage ideas photo via Ikea storage ideas
---
5. Add an insert
Rather than getting a custom closet makeover, install a storage system that can be configured in various ways and can be changed as your wardrobe changes.

PAX closet system from Ikea
---
7. Add some boxes or bins.
This is a great way to store things you need but don't use often enough to keep them out in the open. Bonus points if you label the box with what's in there!
---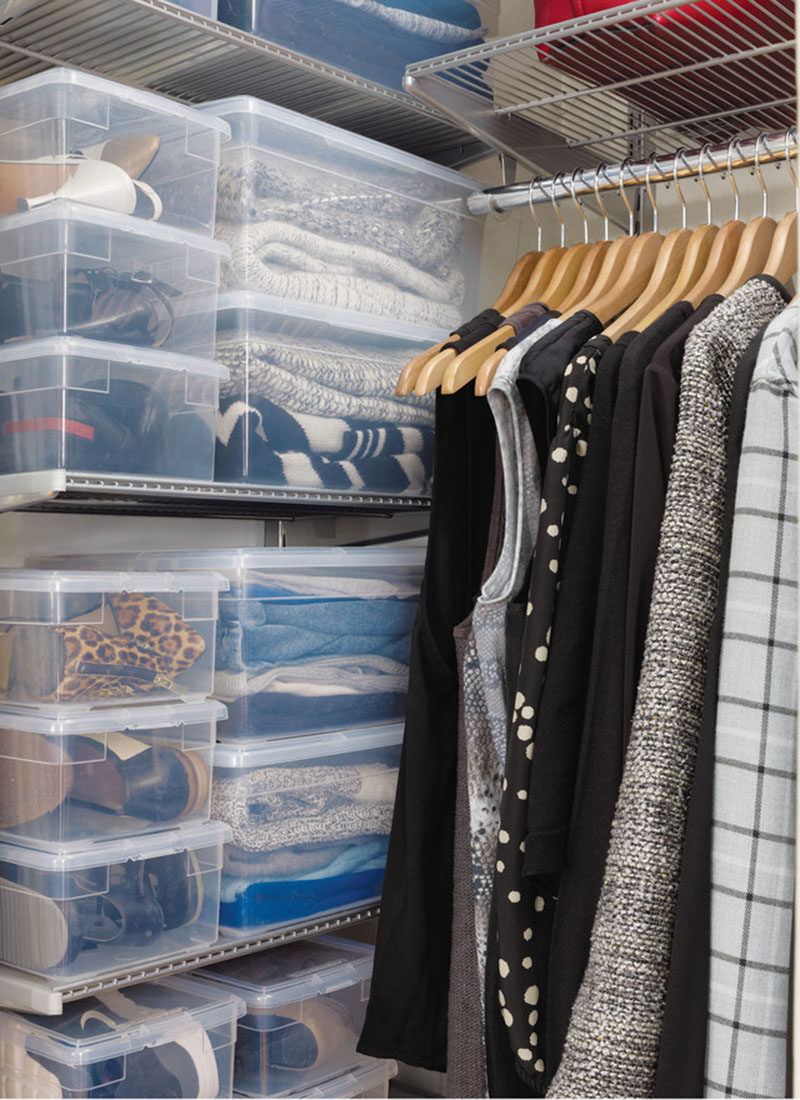 ---
8. Use every single inch of available space
That includes the door! Hang baskets and attach hooks to maximize the space in your closet even more.
---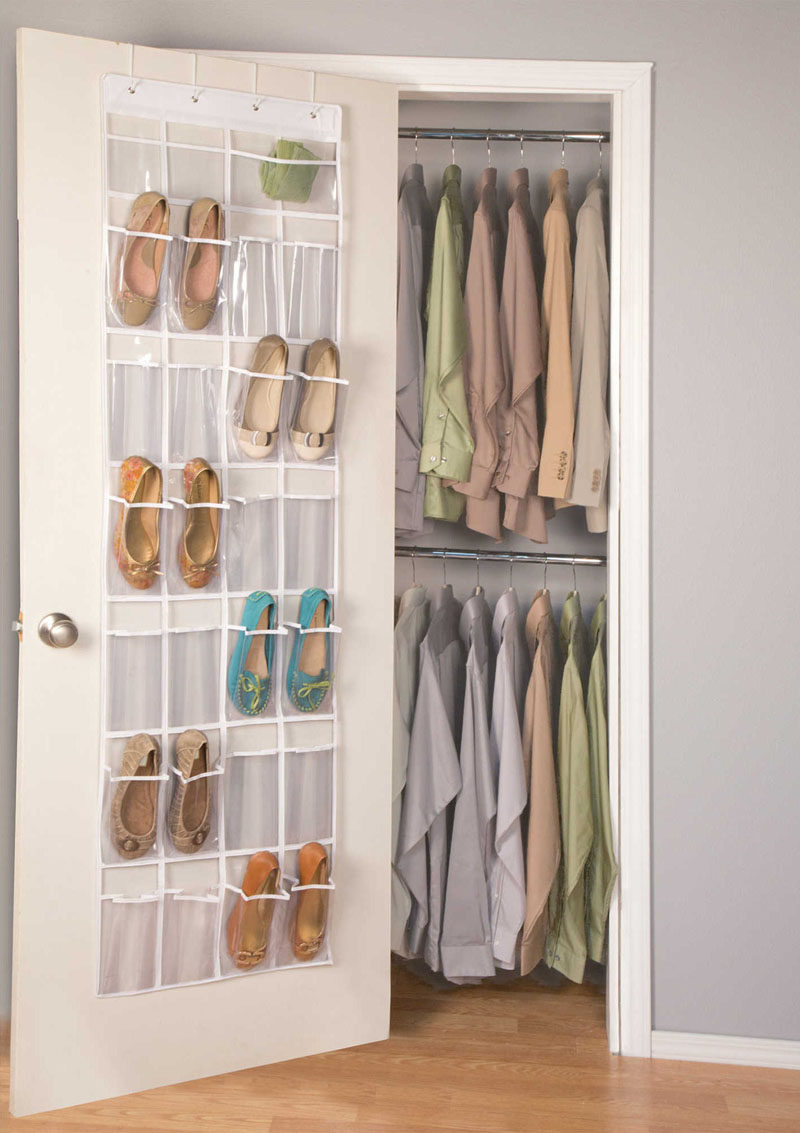 Over-the-door shoe organizer from Bed Bath & Beyond.
---
9. Organize your organizer
Why stop at just adding a shelf or drawer when you could add an organizing bin to it so you can get even more space to put things!
---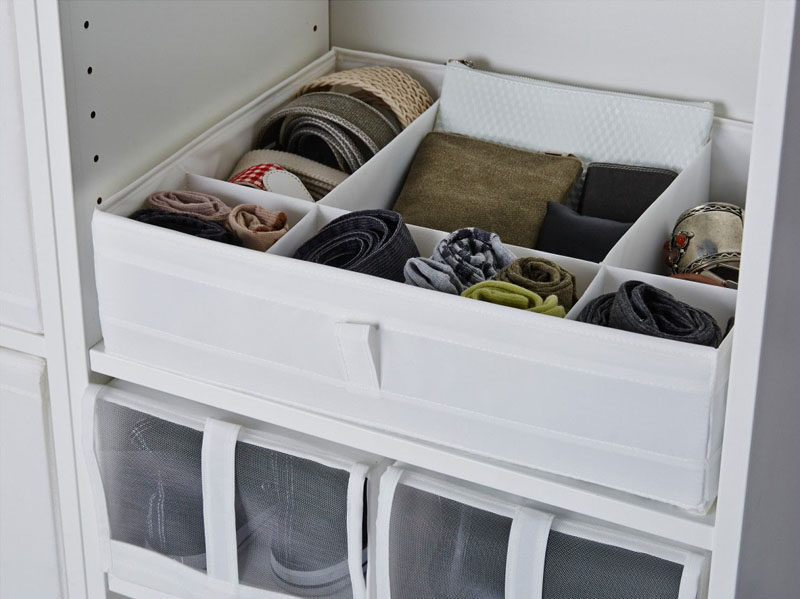 SKUBB box with compartments from Ikea.
---