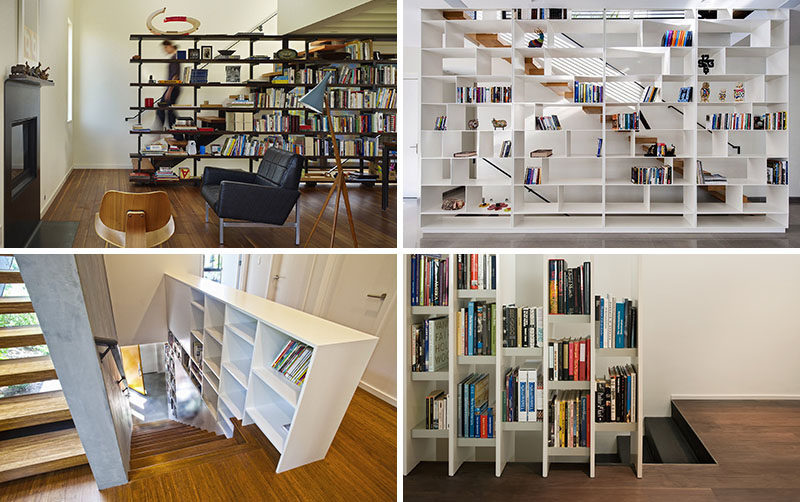 Stair safety is very important. But enclosing the stairs into a dark, narrow climb with walls on both sides doesn't offer much in terms of style. An alternative to having walls on both sides of the stairs is adding a book shelf. It's a great way to lighten things up and provides a ton of storage!
Here are 9 examples of room dividing, light providing, safety barriers in the form of bookshelves next to the stairs.
---
1. The open shelving alongside this staircase lets light through and makes the stairs feel much more open.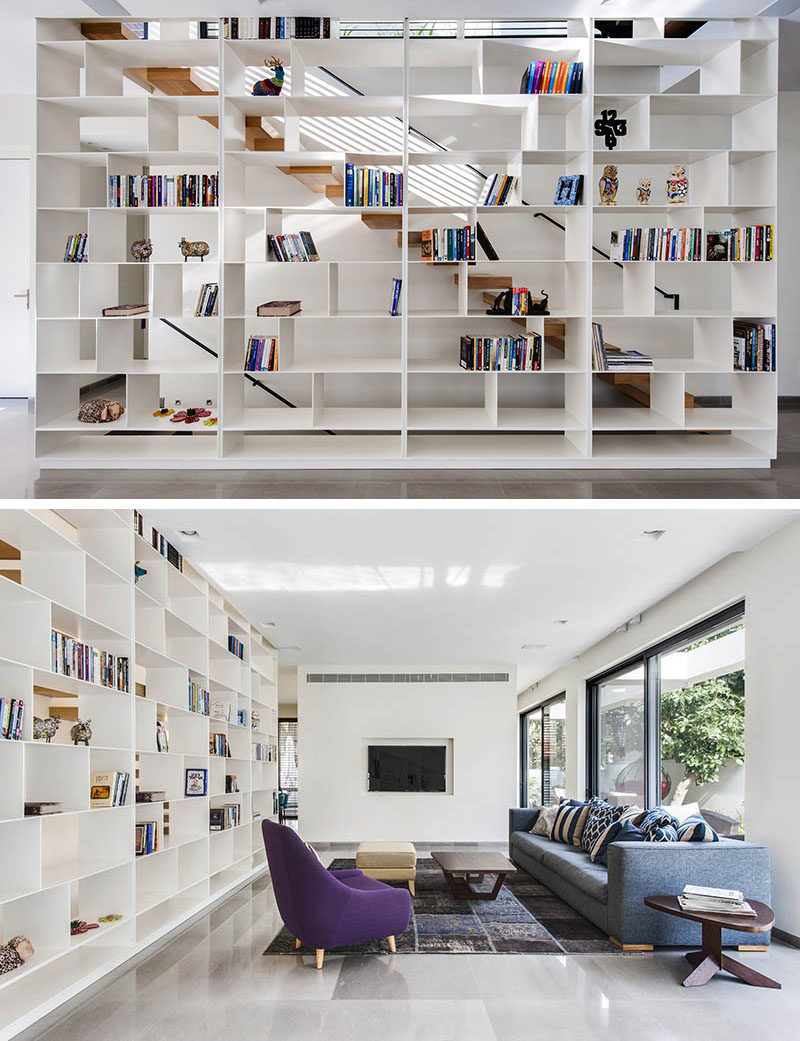 ---
2. This small house maximizes storage with a bookshelf on one side of the stairs.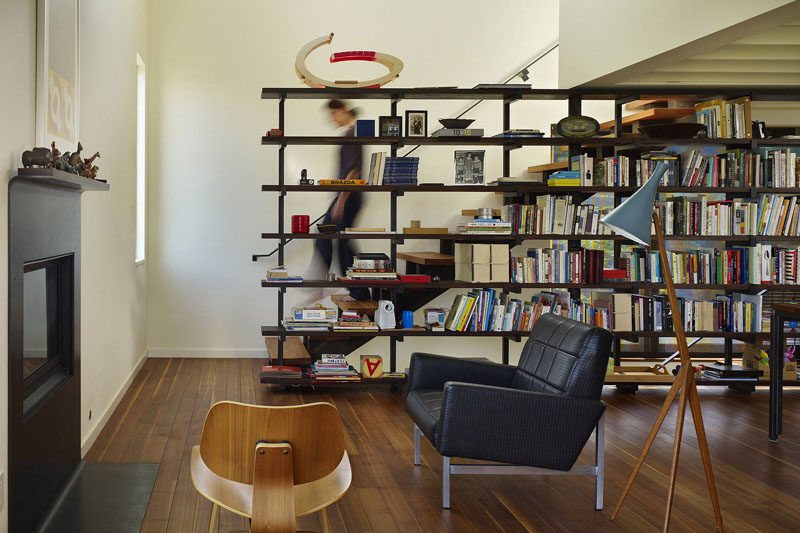 ---
3. This book/staircase connects a bedroom and a study in a London home.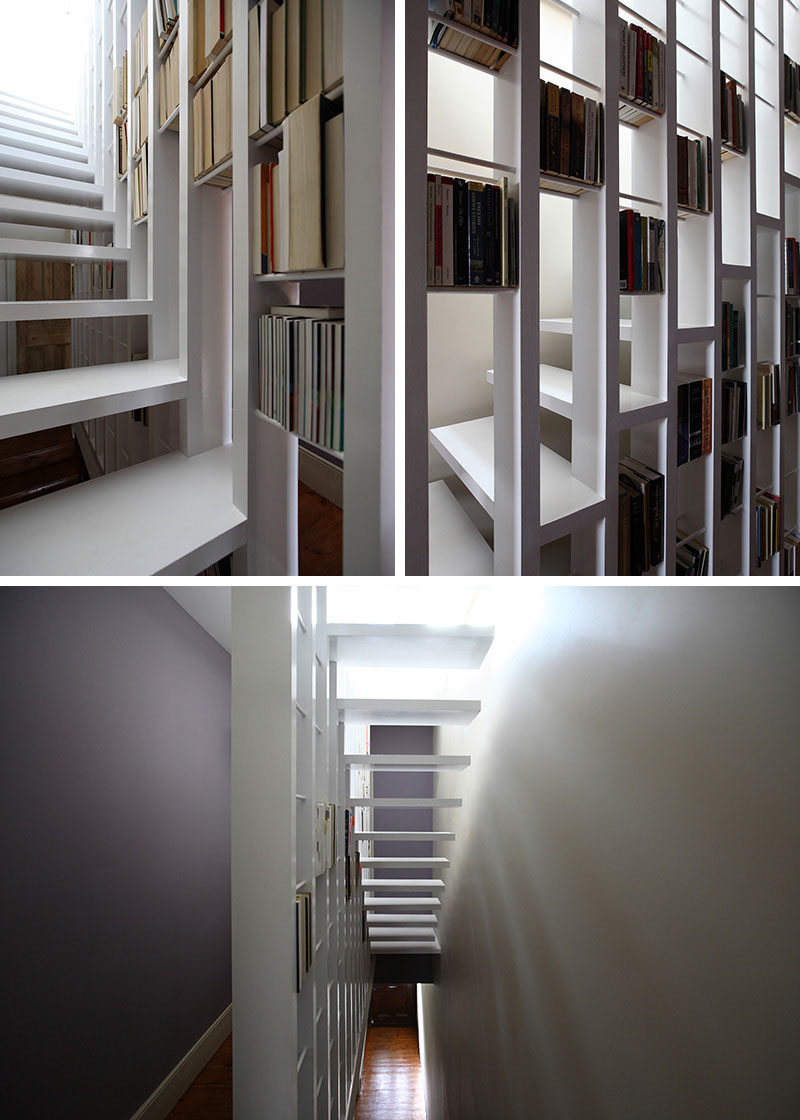 ---
4. This Seattle home has a bookshelf running straight up the stairs between the floors.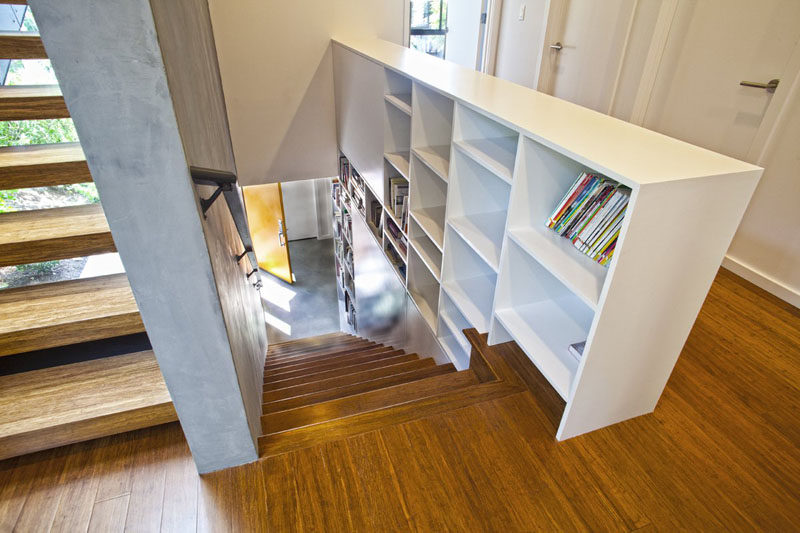 ---
5. This bookshelf acts as a safety barrier between the stairs and the corridor.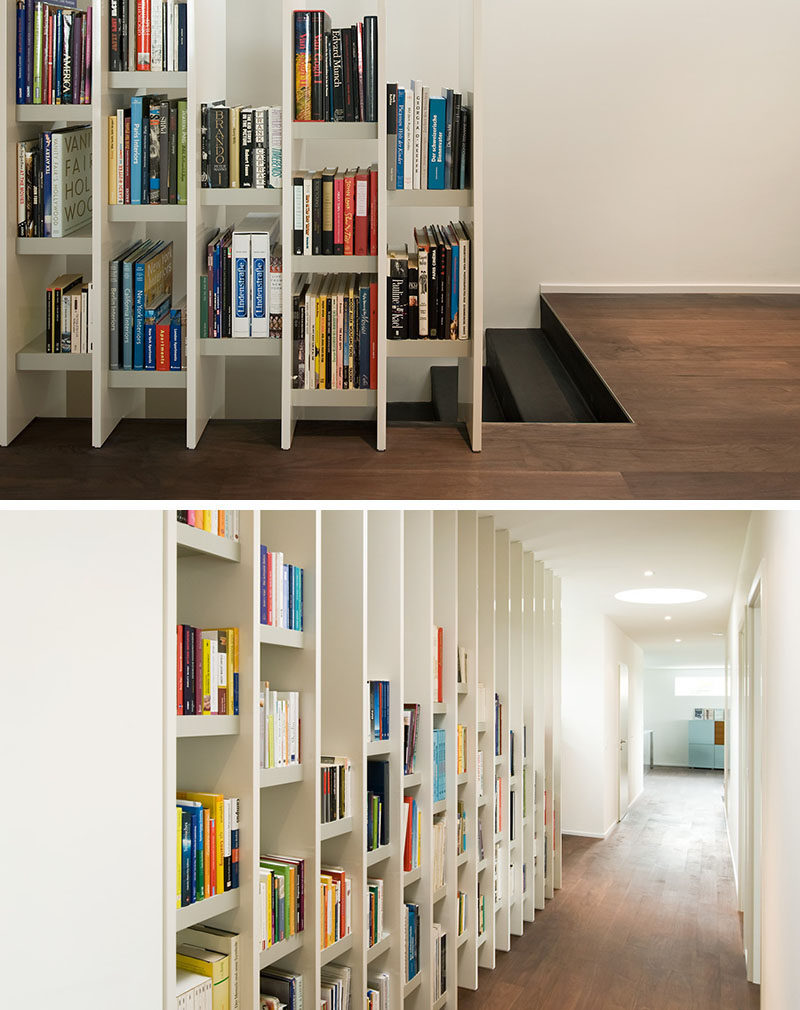 ---
6. This bookshelf provides plenty of space for storing books and keeps the stairs contemporary.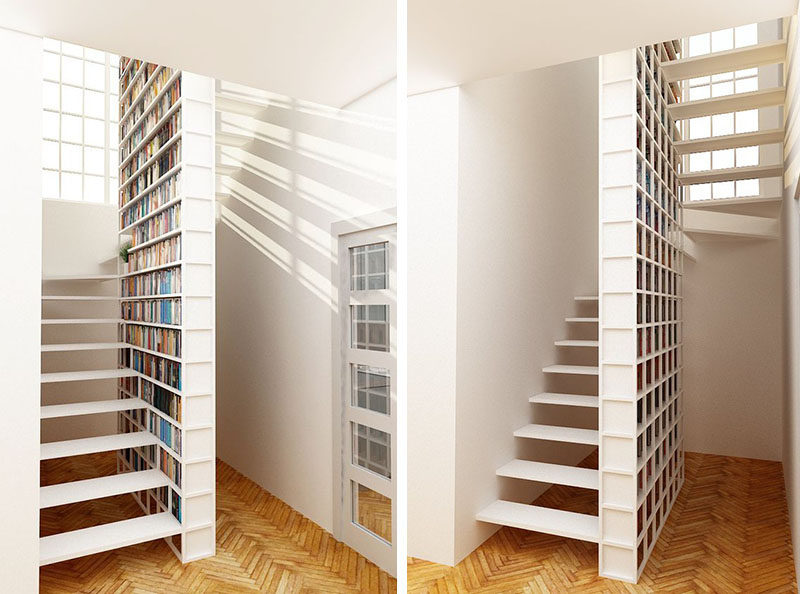 ---
7. This open bookshelf adds an element of safety to the stairs, and acts as an entertainment unit.

---
8. The bright orange stairs and the open bookshelves run the entire height of this house.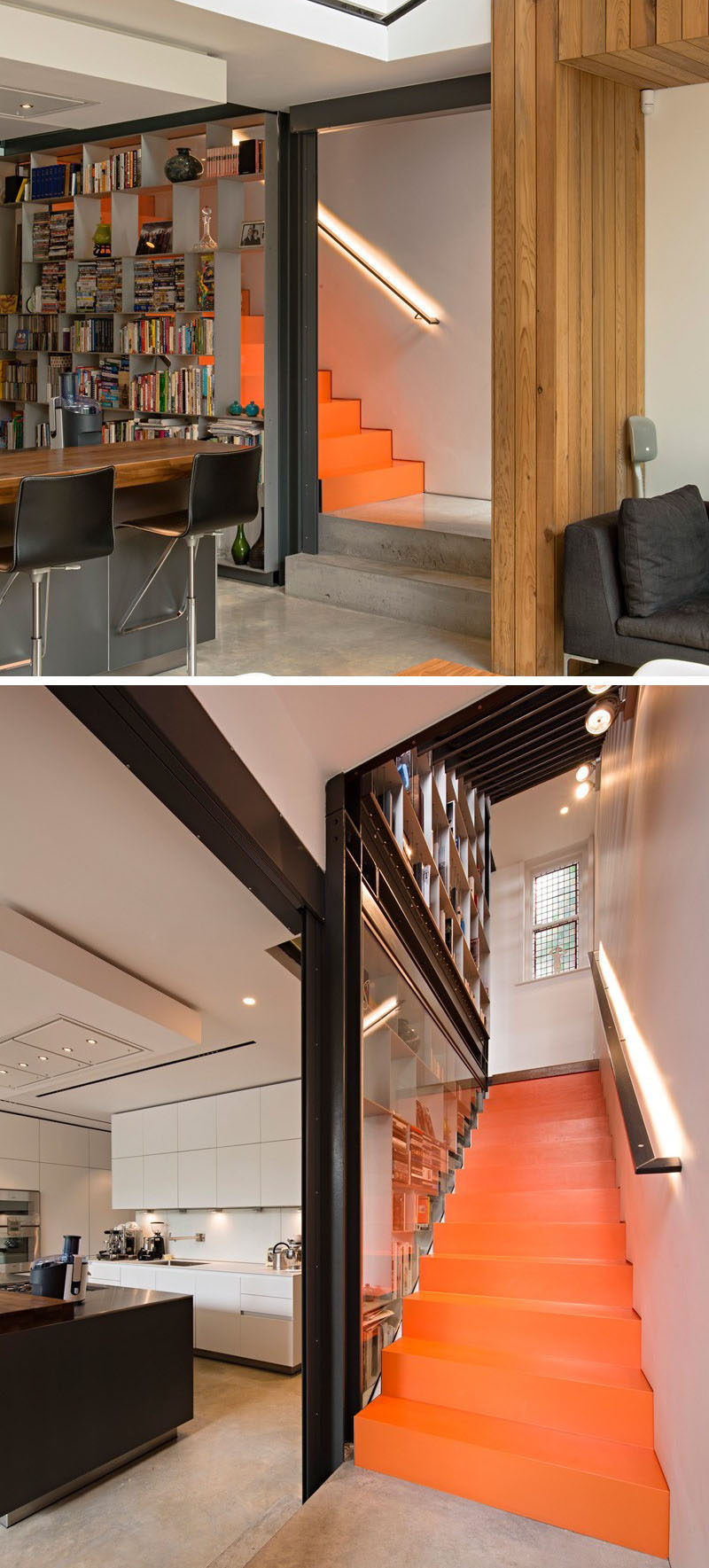 ---
9. These concrete stairs are brightened up by the light shining through the open bookshelf.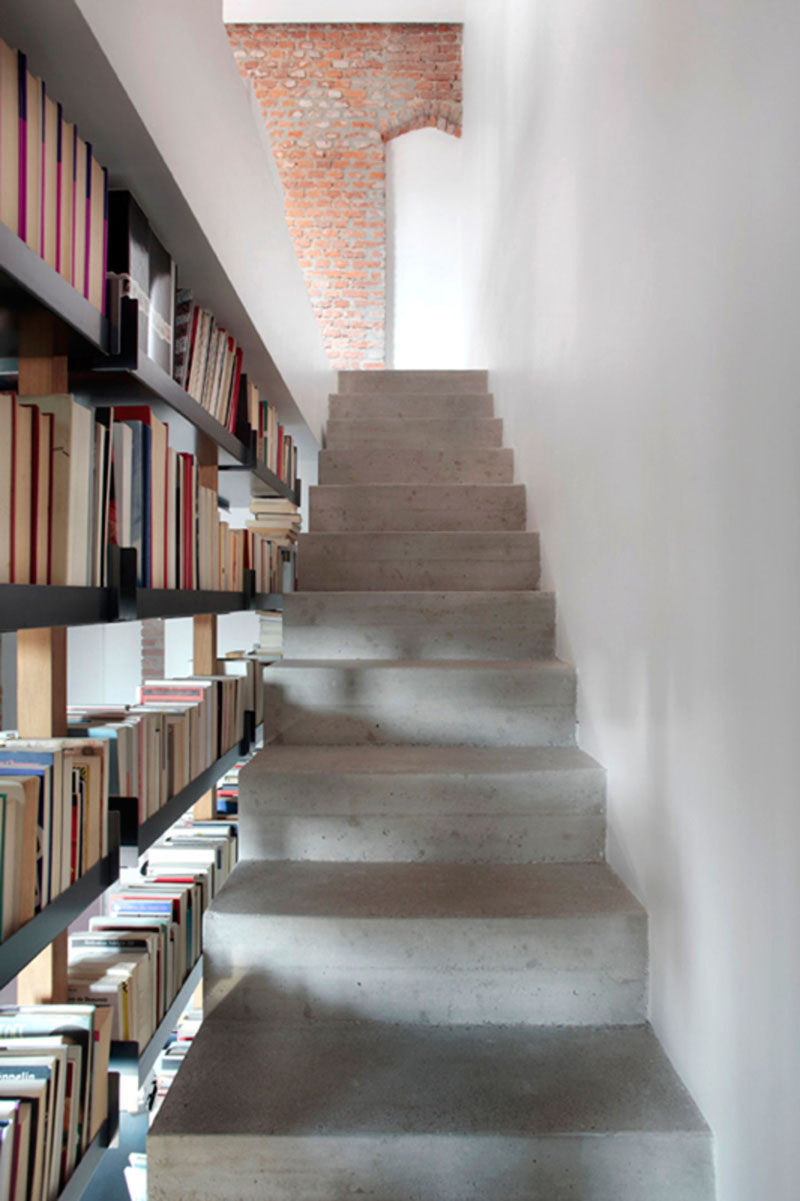 ---