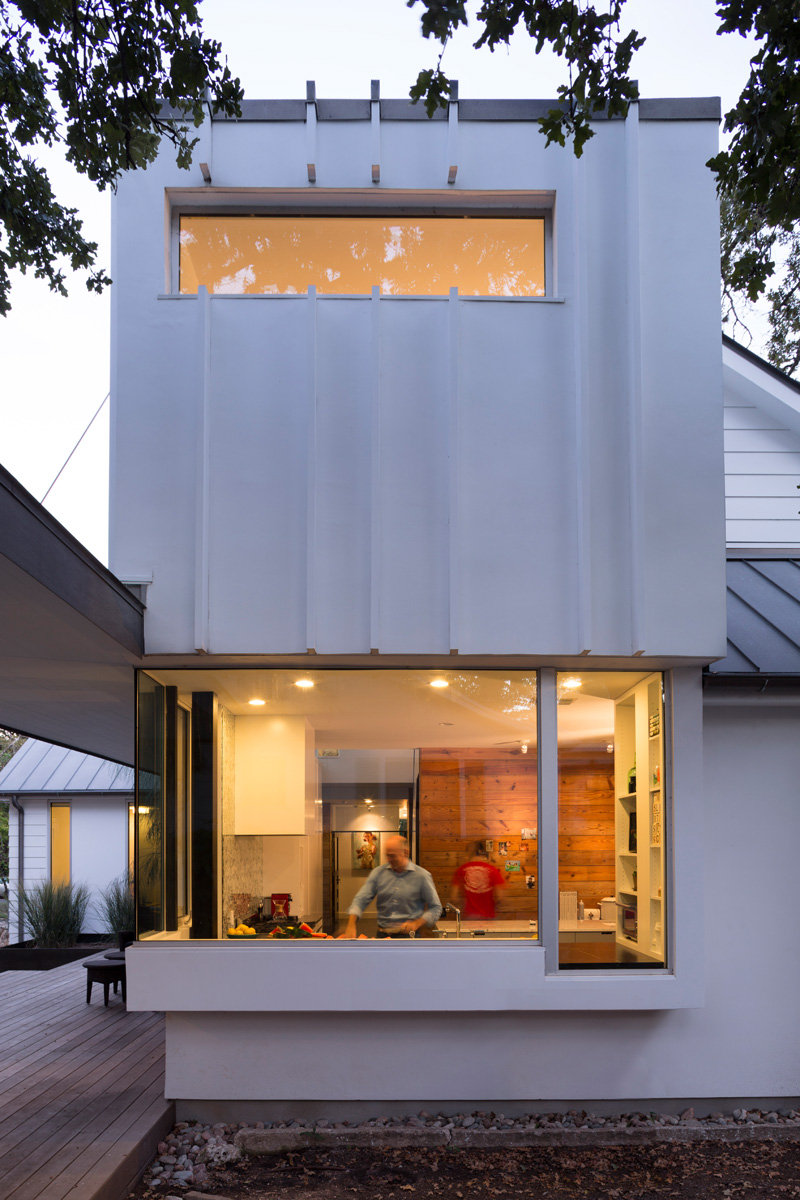 Hugh Jefferson Randolph Architects have transformed a house, originally built in 1935, into a contemporary home for a family in Austin, Texas.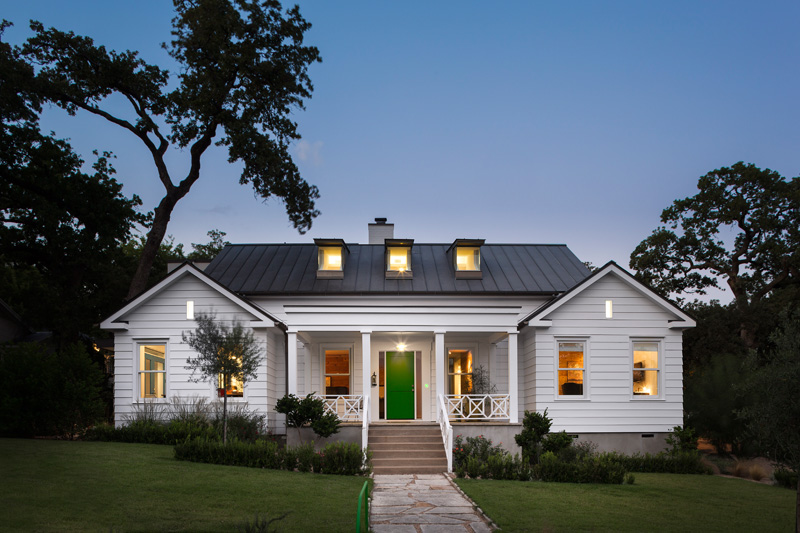 The architect's description
The Palma Plaza house was a major renovation and addition to a 1935 Austin Greek Revival cottage. We found an existing old home for sale and recommended it to a client who had been looking for an older home to take on as a project.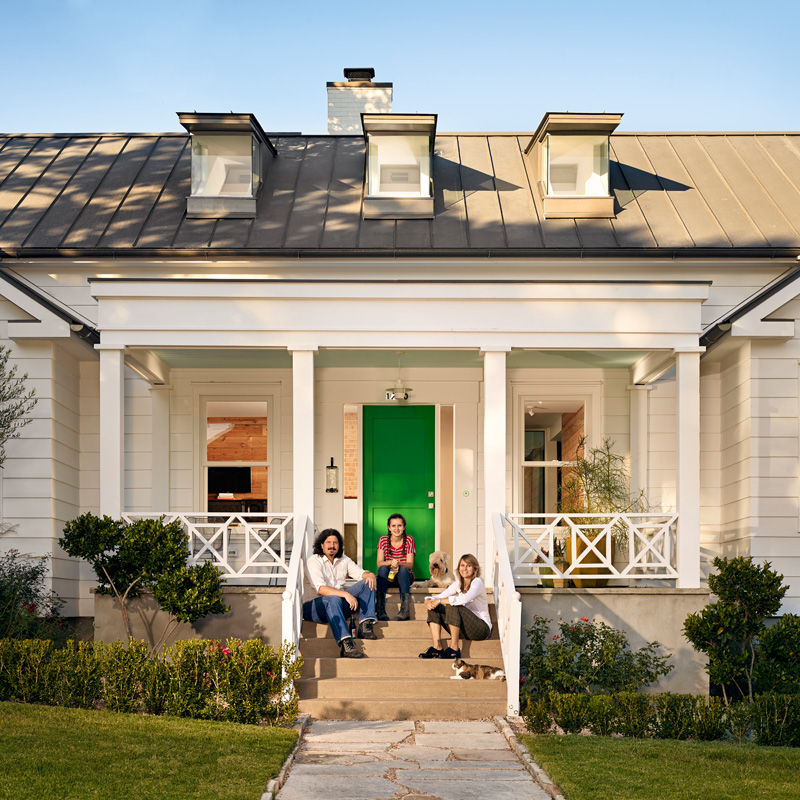 The old roof was removed and a new one built 4 feet higher to allow for two bedrooms and a bath to be located in what had previously been attic space.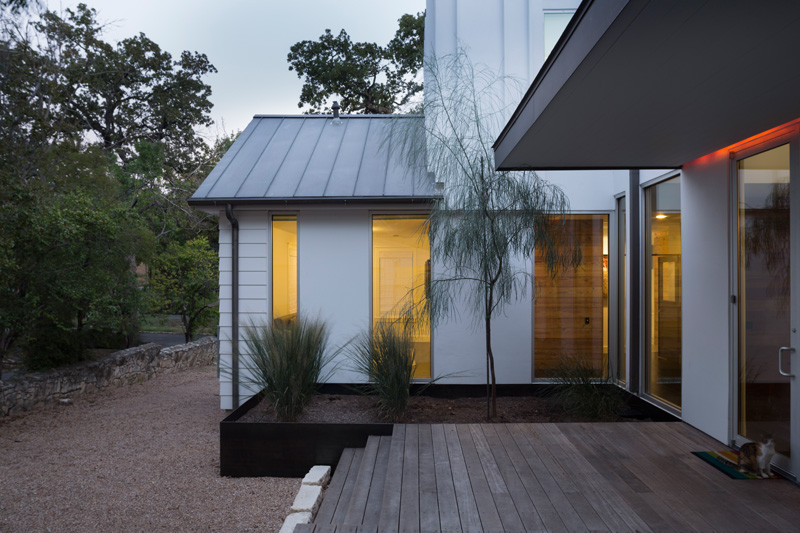 The other interior areas of the home were totally rebuilt for a new kitchen, master suite, living areas and a guest room.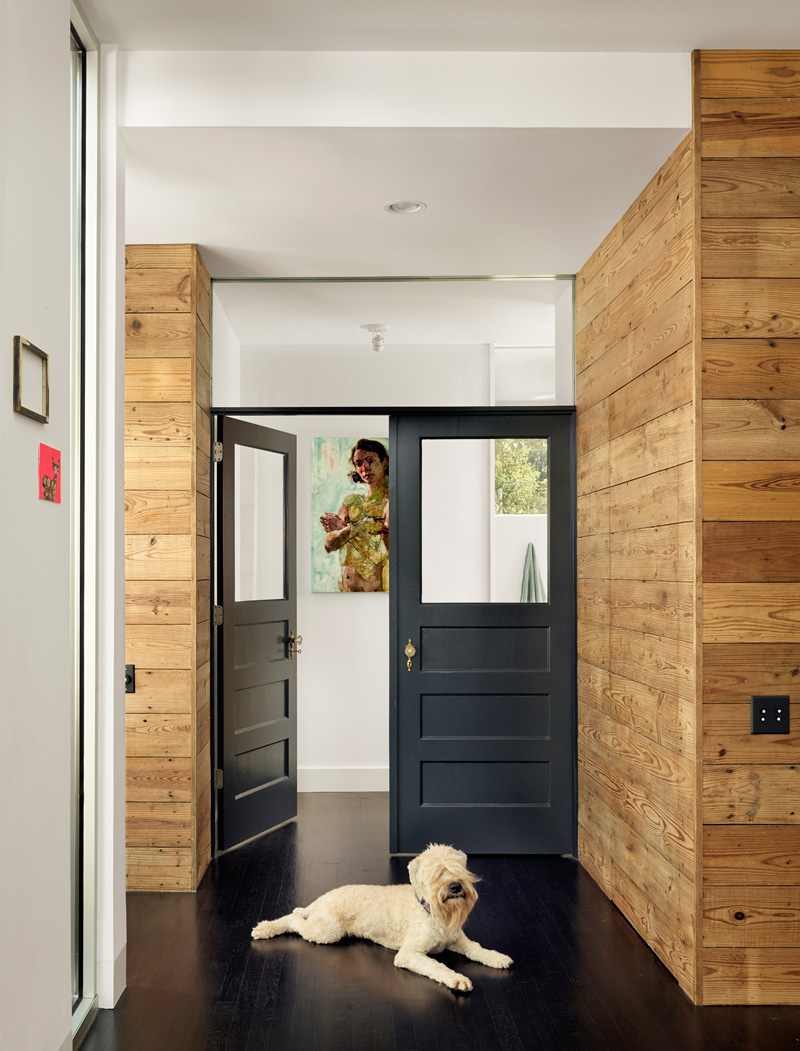 Old materials were salvaged and reused in the home to give a sense of history and character.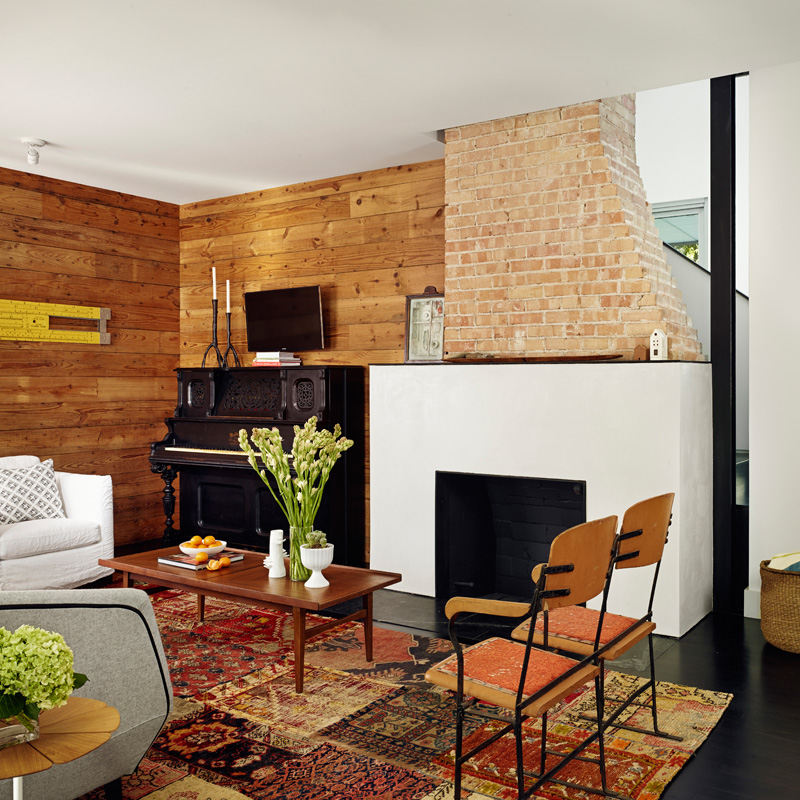 At the same time, we deliberately wanted to contrast the old with a more modern industrial aesthetic.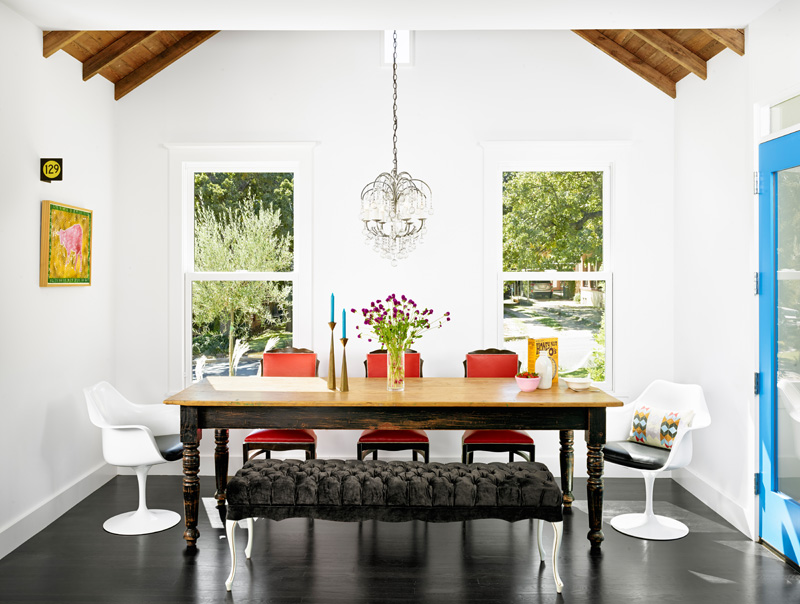 As with many renovation projects, there were surprises along the way, but we looked at these as opportunities to allow the design to evolve and be fine tuned to the needs and lifestyles of the clients.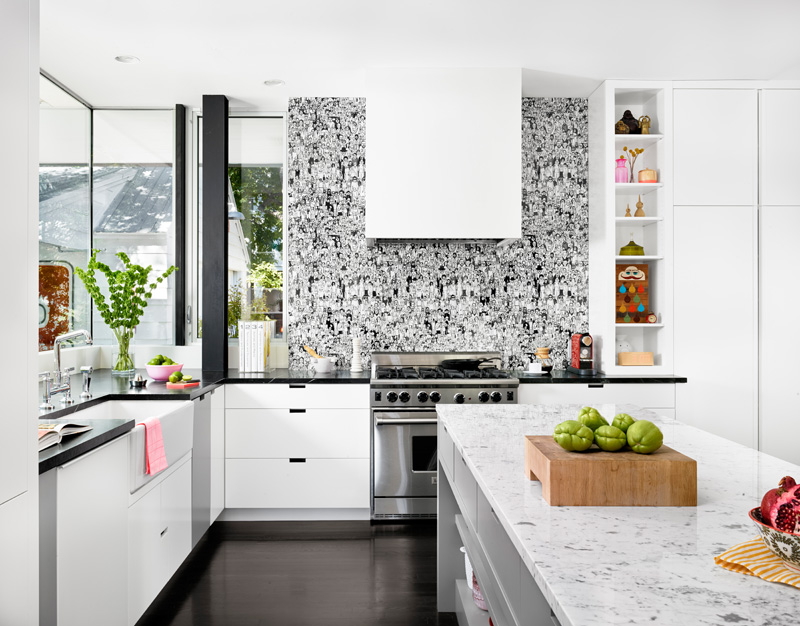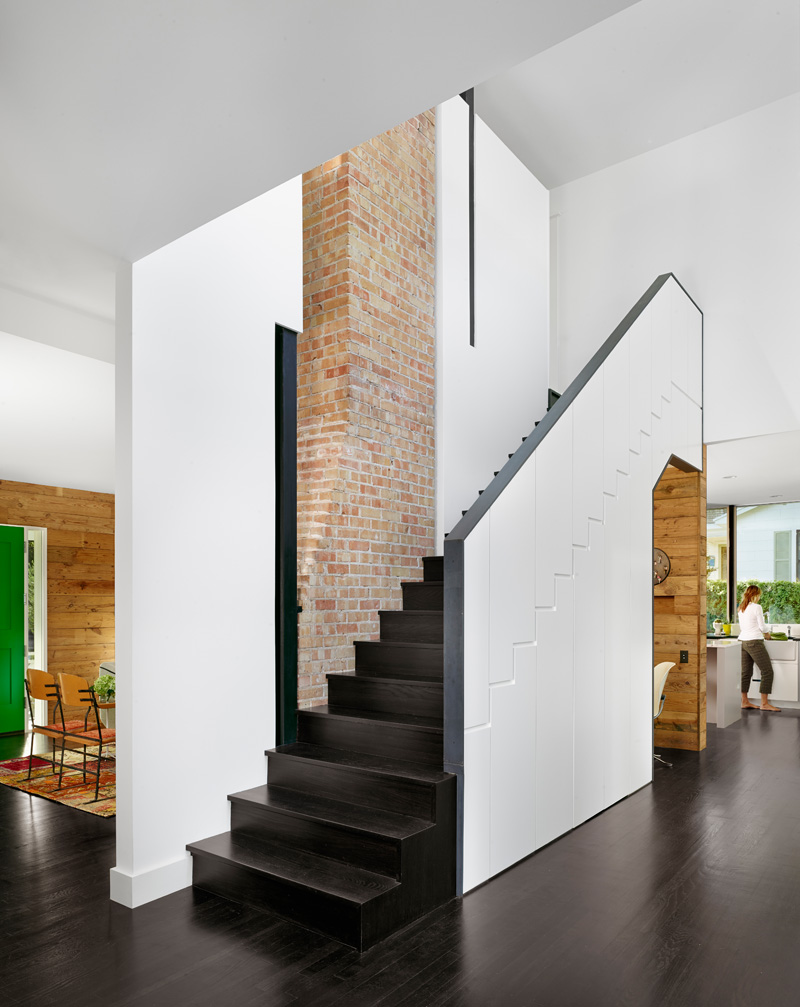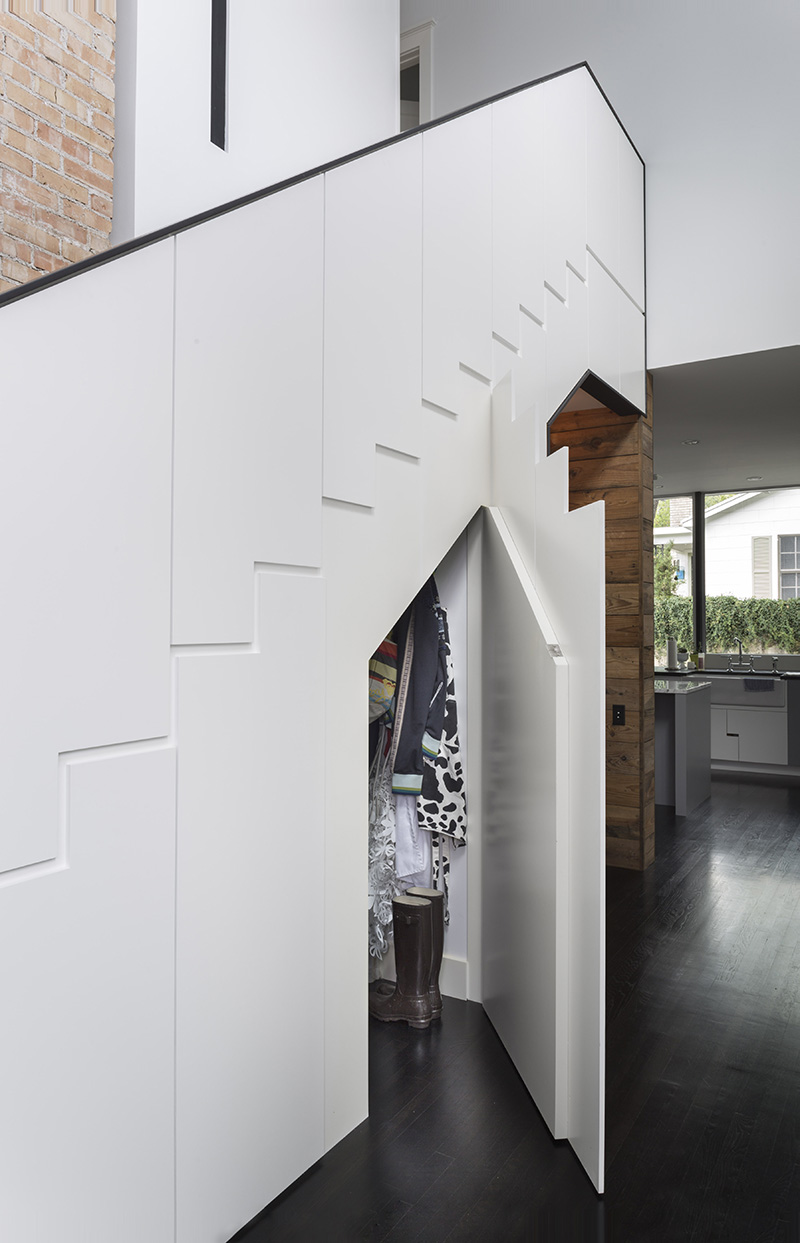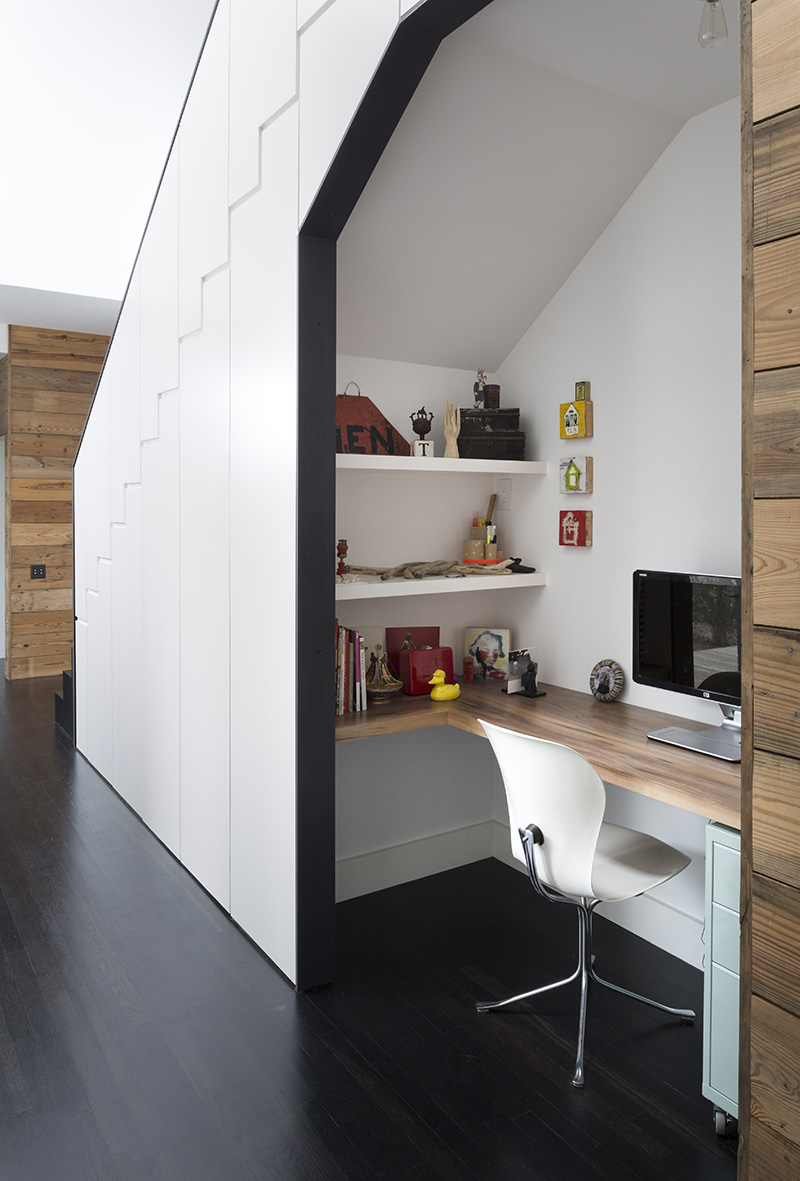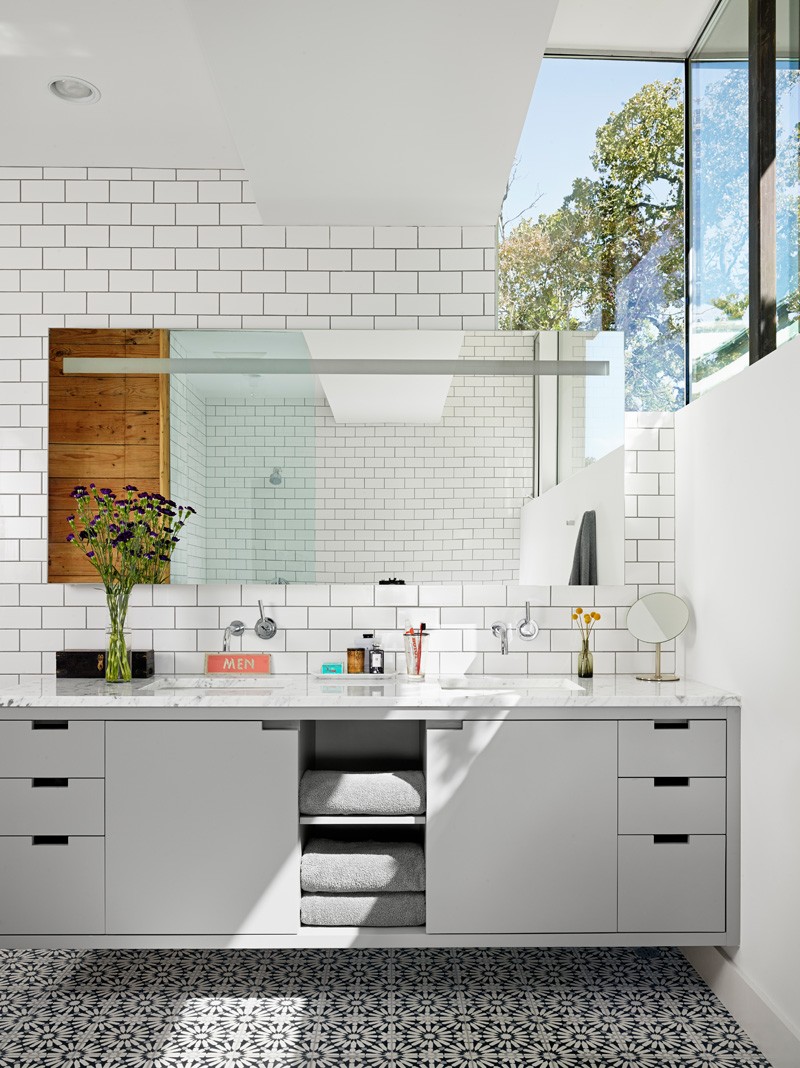 Architect and Interior Design: Hugh Jefferson Randolph, AIA
General contractor: Risinger Homes
Exterior photography, stair storage and office nook by Whit Preston
Interior photography by Casey Dunn
Interior close-ups by Patrick Wong