Architecture Open Form, together with interior design firm FX Studio par Clairoux, have completed the renovation of a home in Laval, Canada.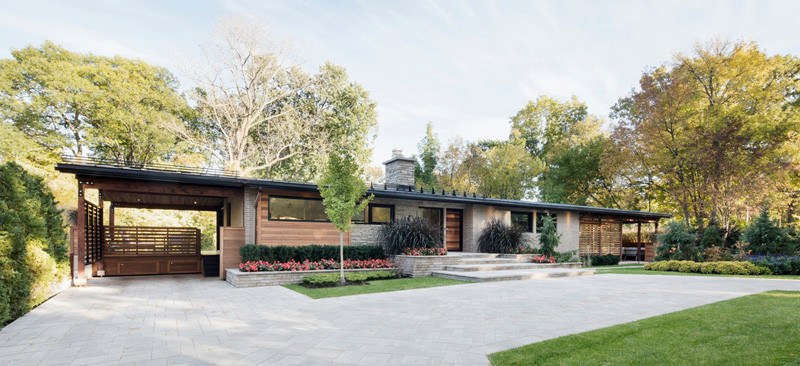 The home, named the Du Tour Residence, was originally designed in the 1960's, and has belonged to the same family for decades.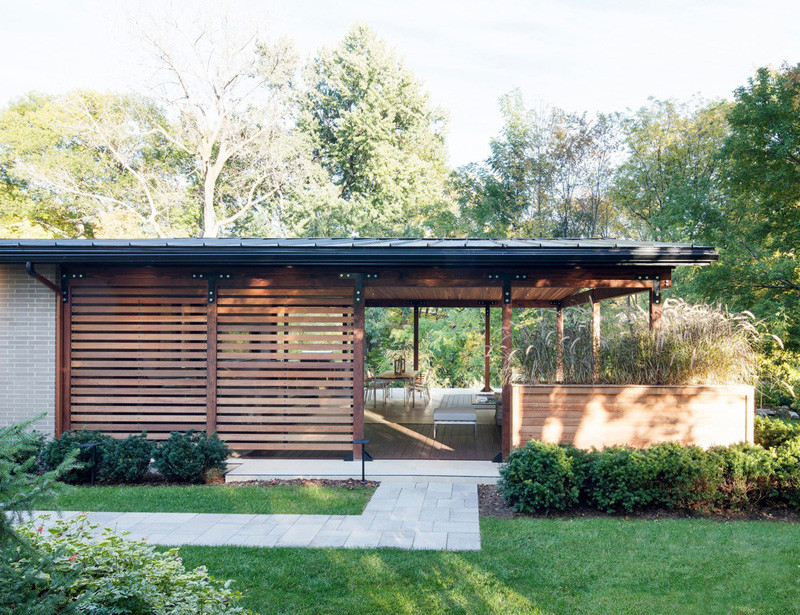 The family requested that the home be updated into a contemporary space without losing its soul and the memories associated with it.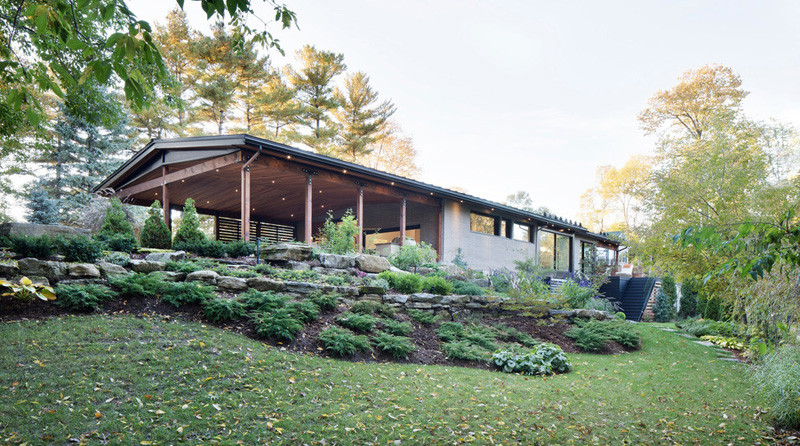 One of the key feature elements of the home is the outdoor covered patio area, located to the right hand side of the home.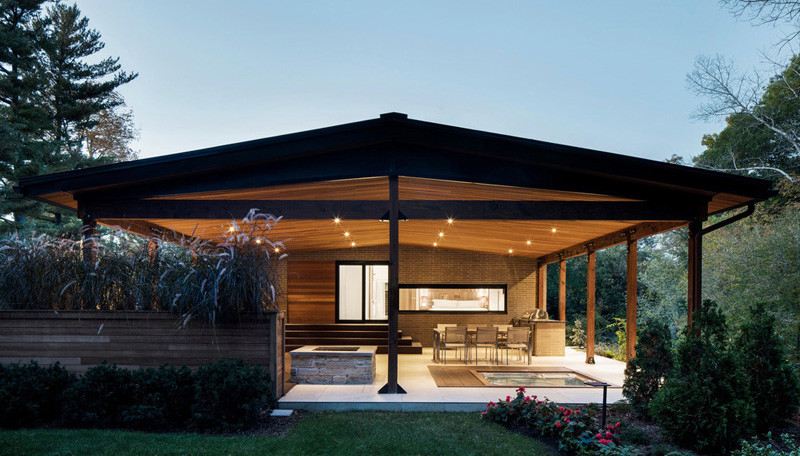 The large patio is perfect for entertaining with an outdoor barbeque area and dining table.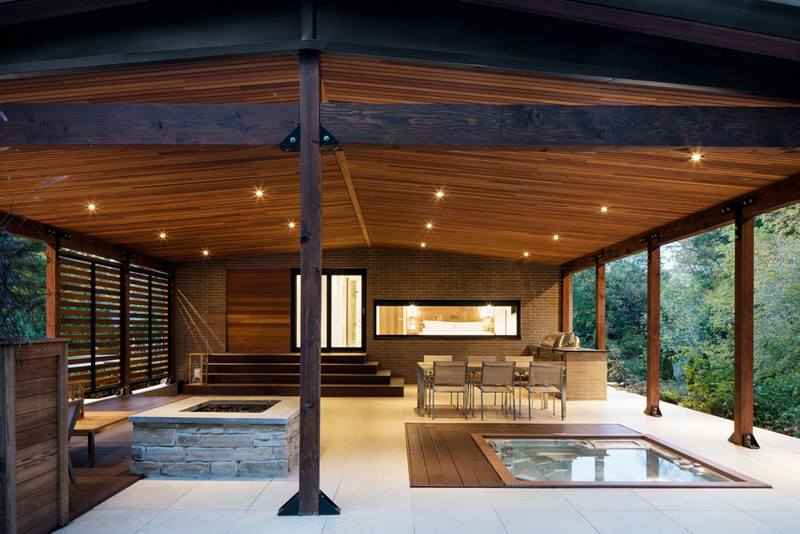 There's also a spa and a lounging area with a firepit.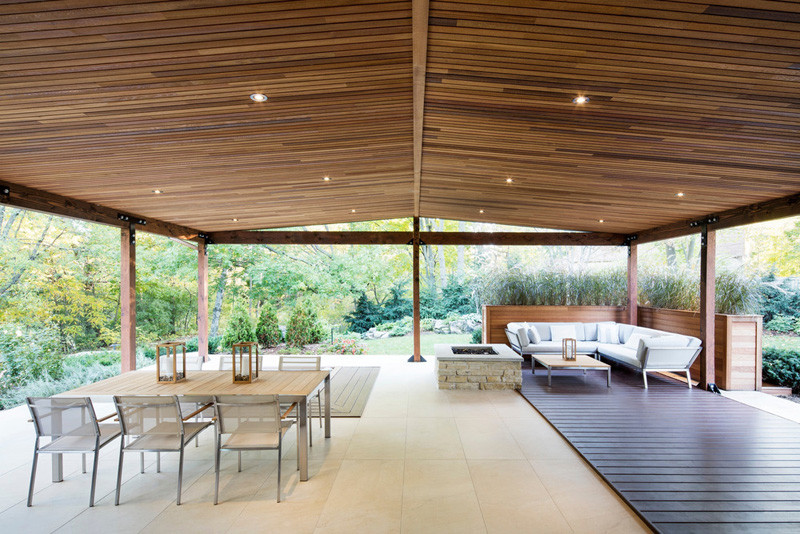 Heading downstairs from the outdoor patio, is the backyard.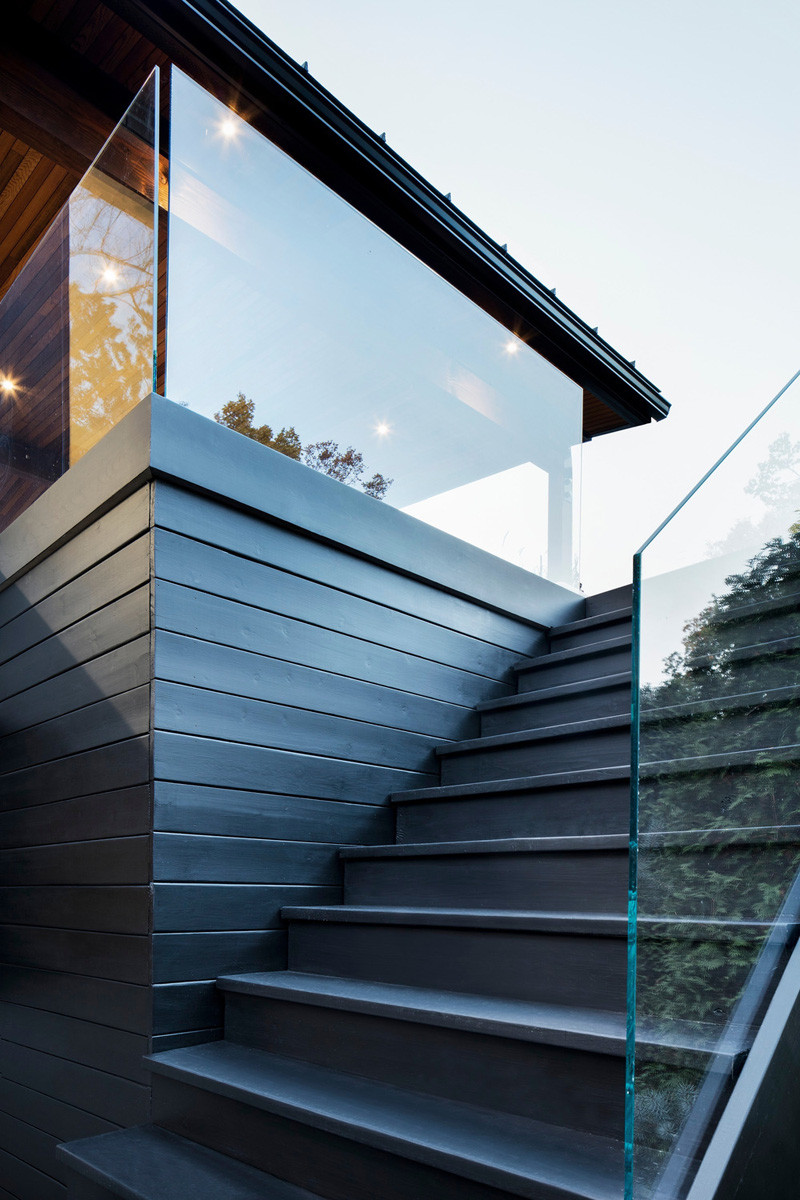 The manicured backyard, with stepping stones, gives you access to the main living areas of the home.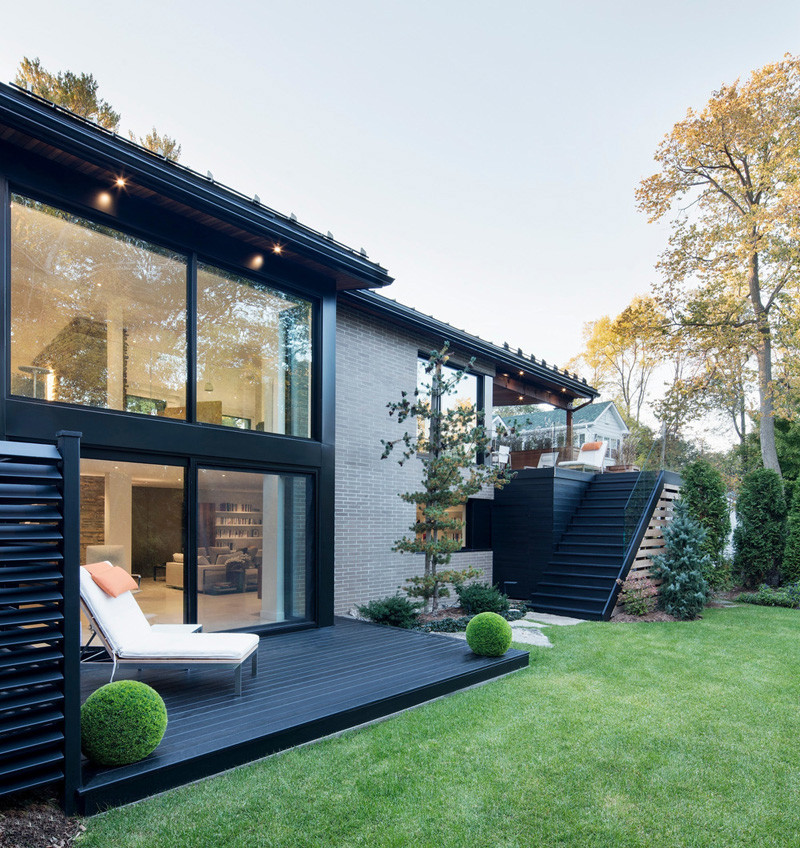 ---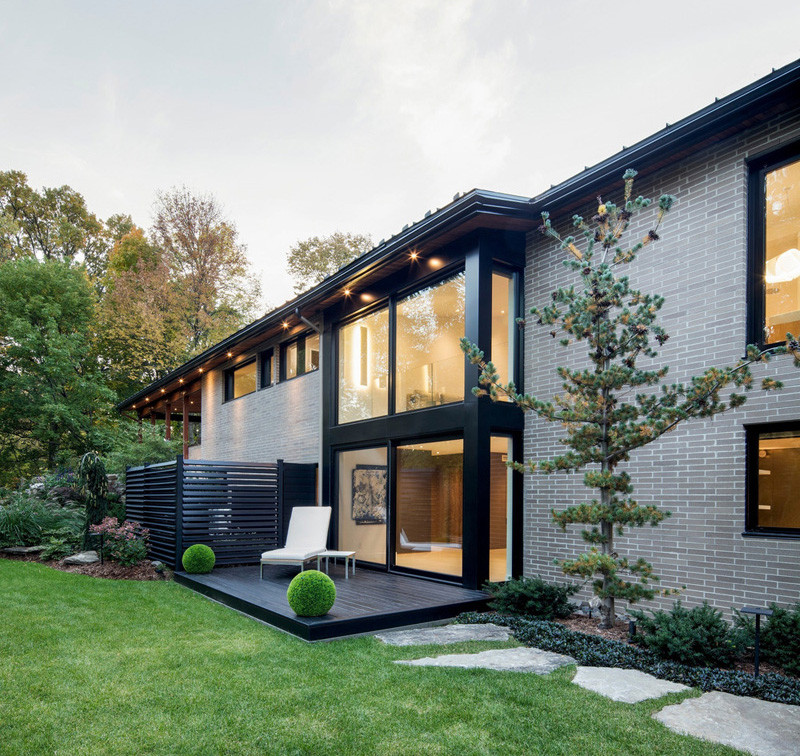 Large windows let plenty of natural light filter through to the interiors.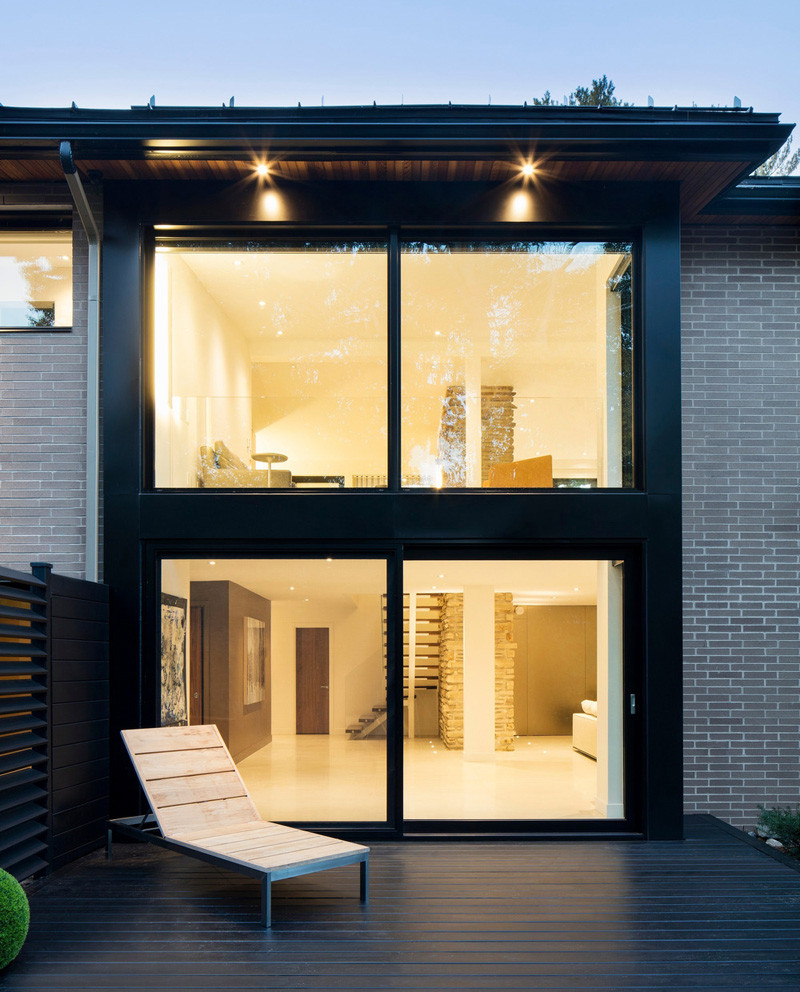 Inside, there's a large living room with bookshelves lining the walls.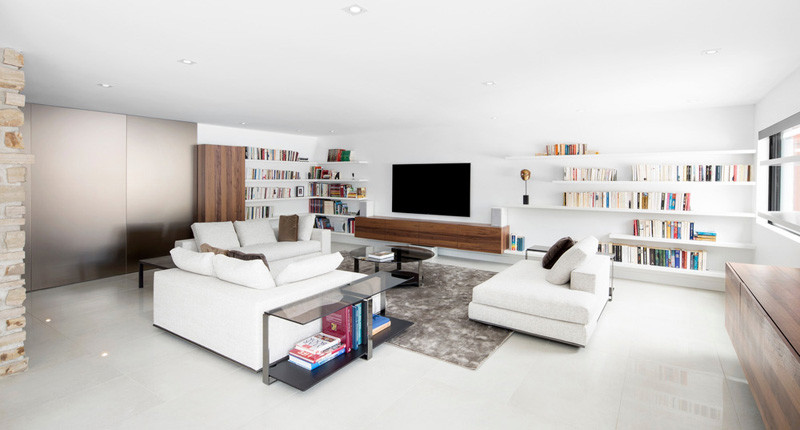 Around the corner from the living room, are stairs that lead up to more living spaces, the dining room, and kitchen.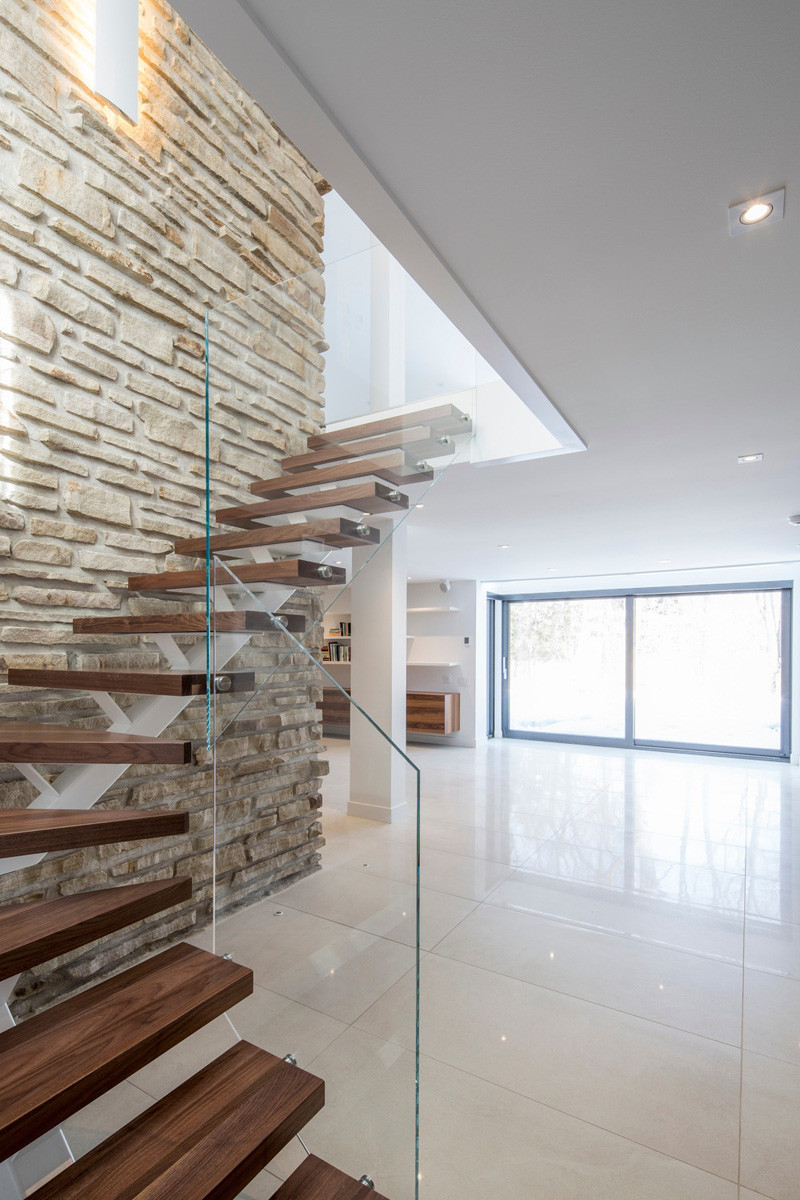 At the top of the stairs, there is a small sitting area with views outside.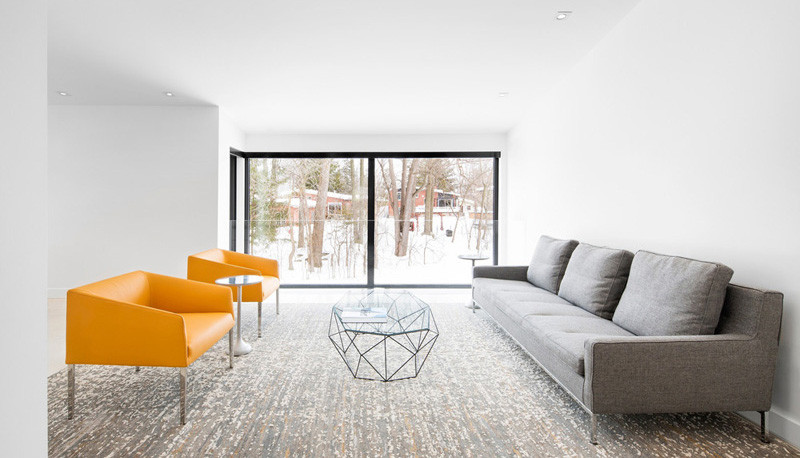 Next to the sitting area, there is the dining area.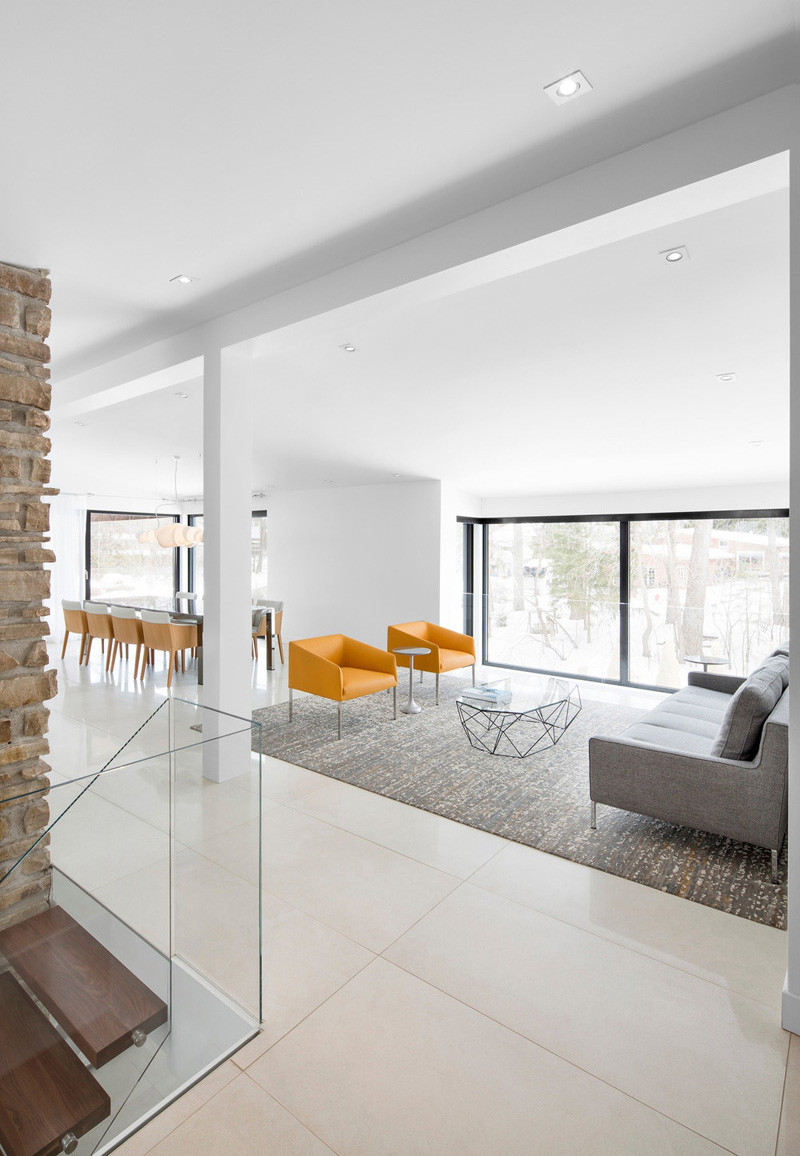 The dining area opens up to the outside with large black-framed glass doors.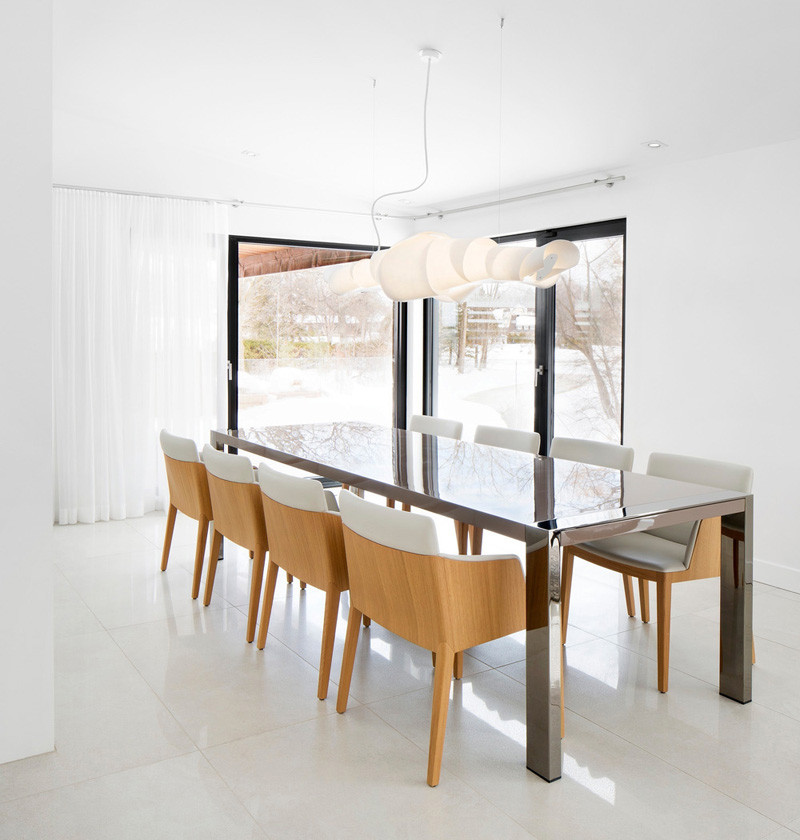 Photography by Adrien Williams
The dining area shares the space with the kitchen.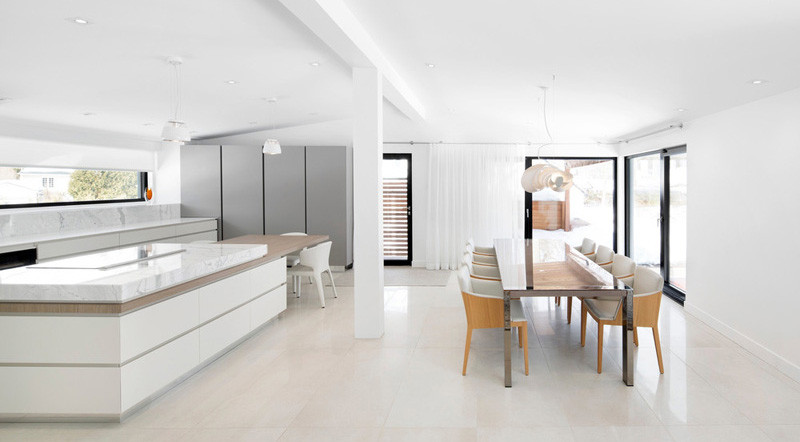 Original stone elements have been kept throughout the home.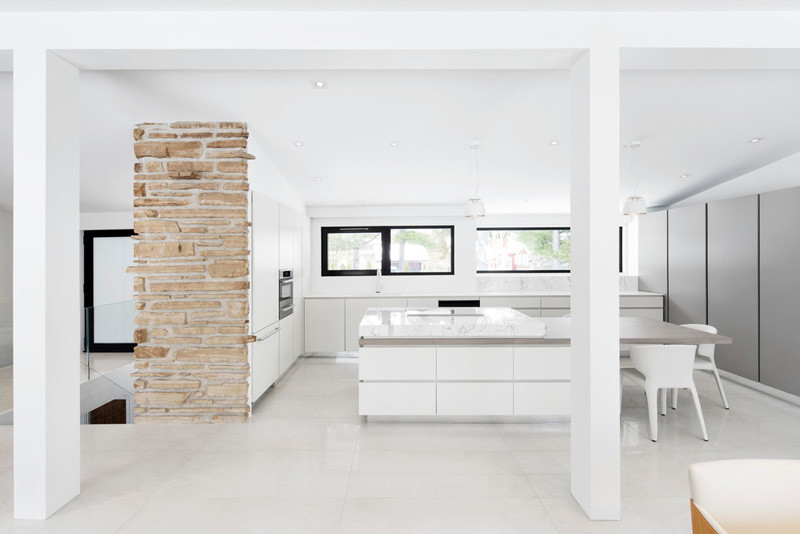 In the bedroom, an abstract wooden headboard has been built, to anchor the bed in the space.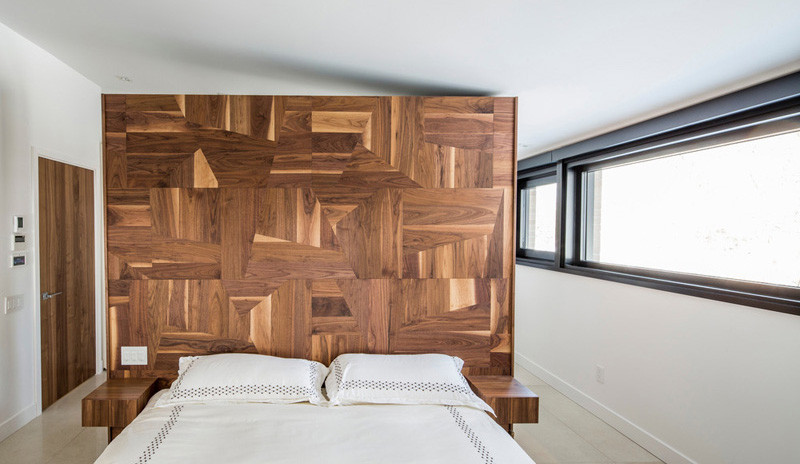 The home also has a large bathroom with rainfall shower head.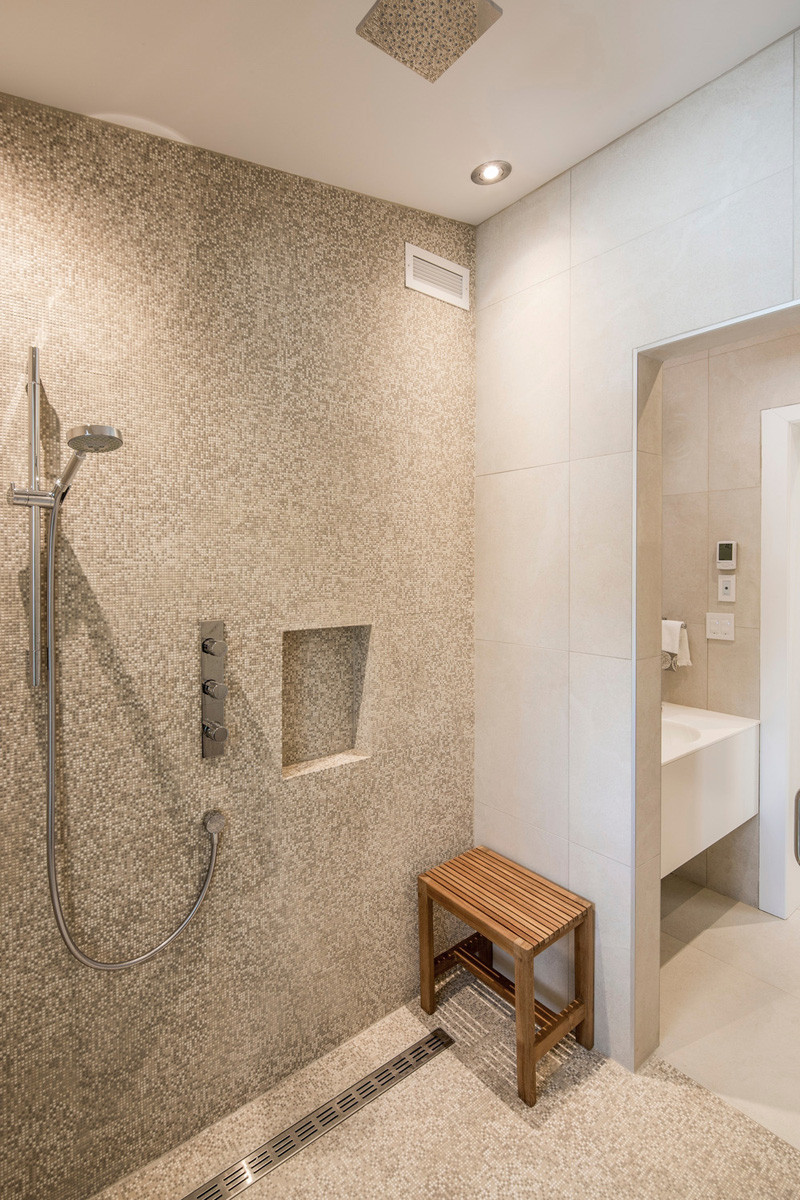 As well as a sauna.