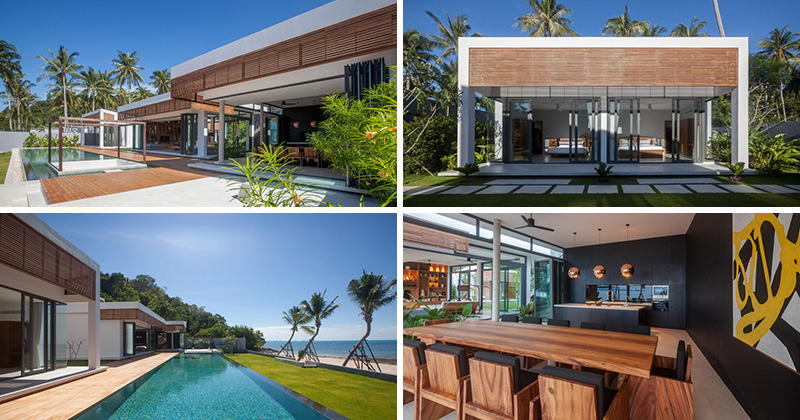 Malouna villa is a private residential home, on the North Coast of Koh Samui Island in Thailand.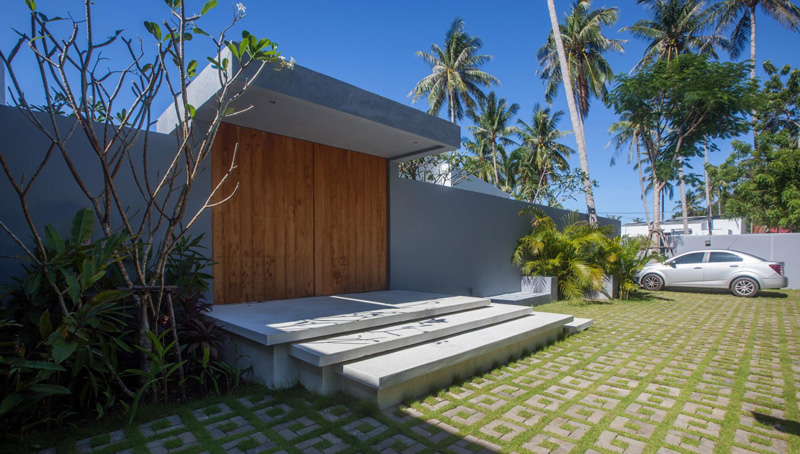 Sicart and Smith Architects designed the villa that lies right on LaemNoi Beach, boasting 45m (or 147 feet) of pristine beach frontage.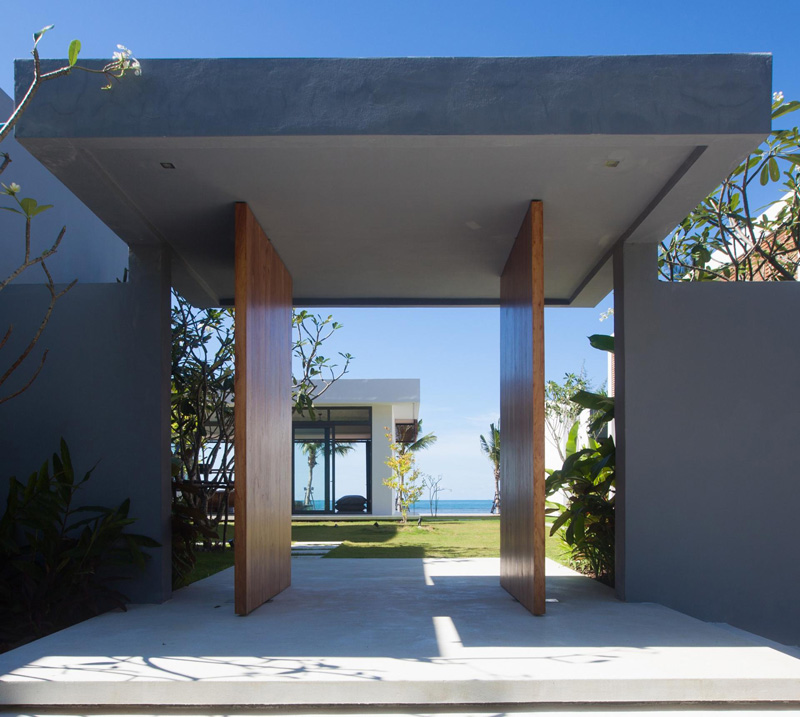 As you enter through the large pivoting doors, you're greeted by a landscaped yard and several different pavilions.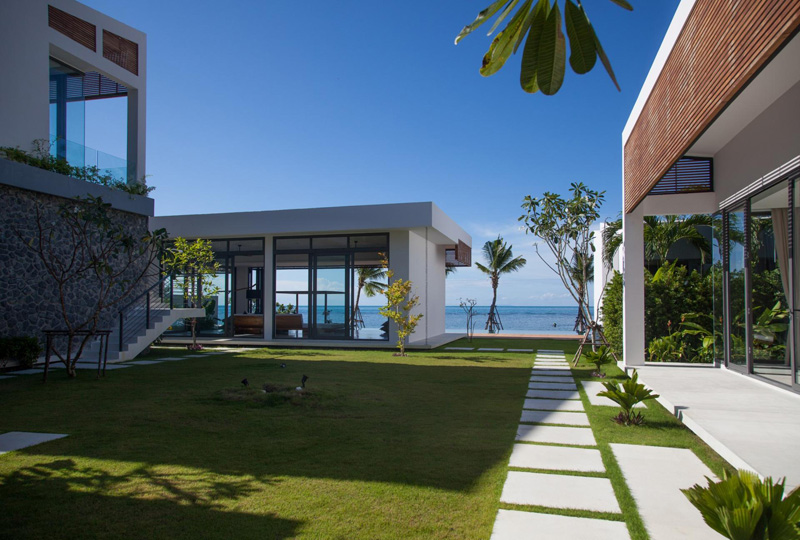 The pavilion to the right, is home to two of the 7 bedrooms included in the villa.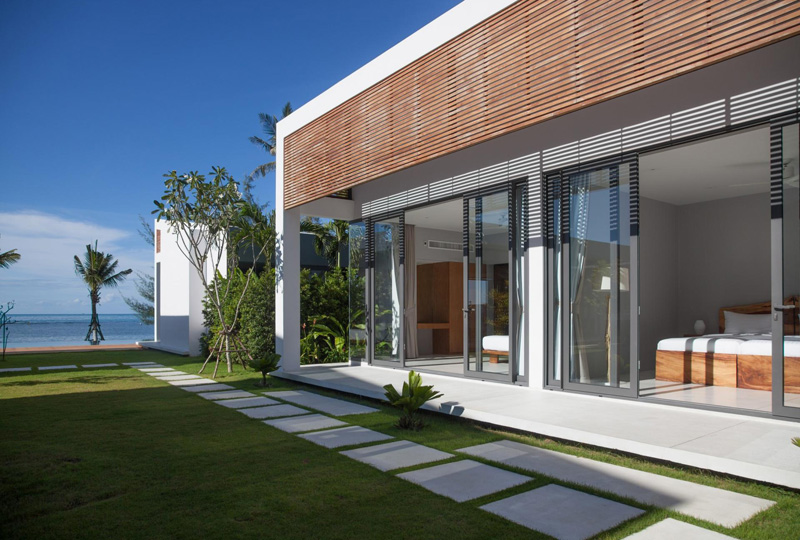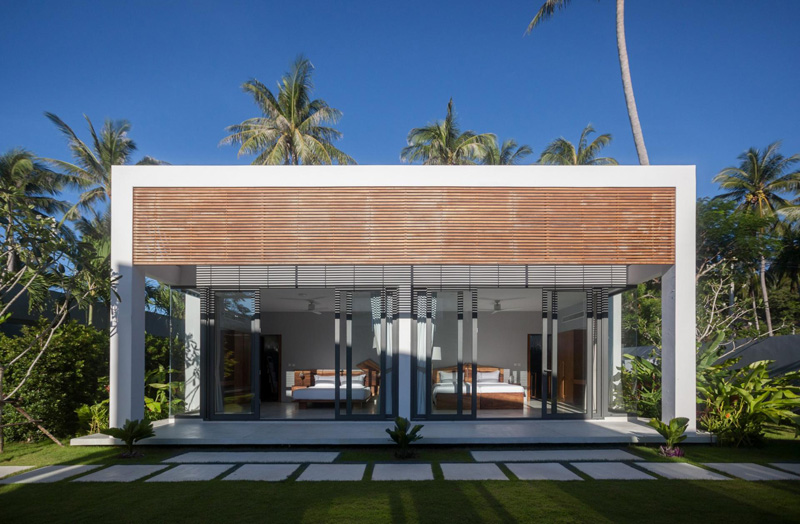 Here you can see just how close the villa is to the ocean.
Following the path around, is another bedroom pavilion and a large indoor/outdoor entertaining area.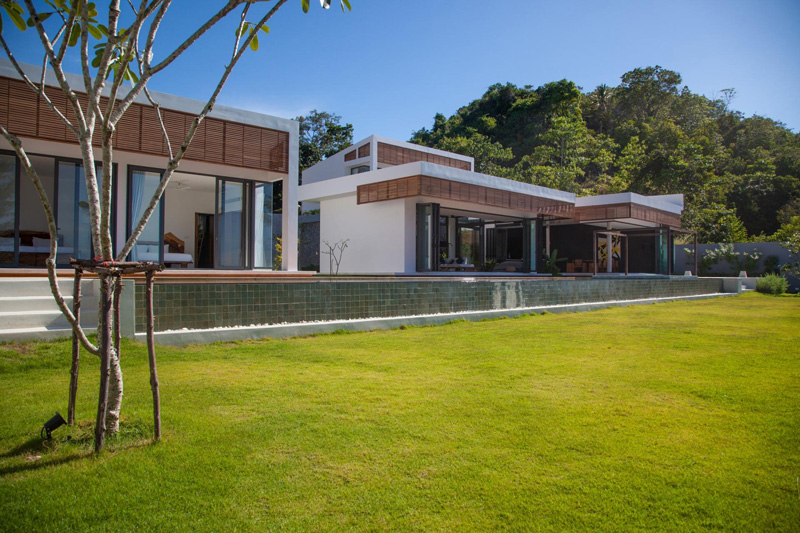 Open to the outdoors, the entertaining pavilion also includes a long swimming pool.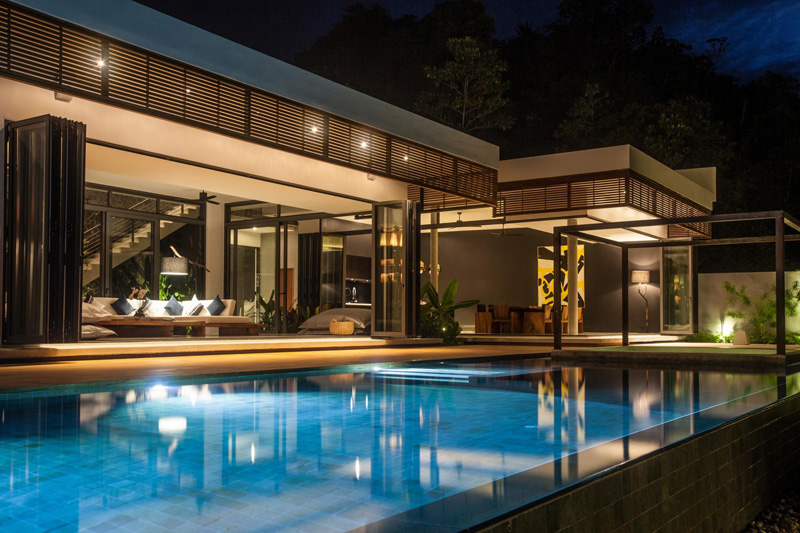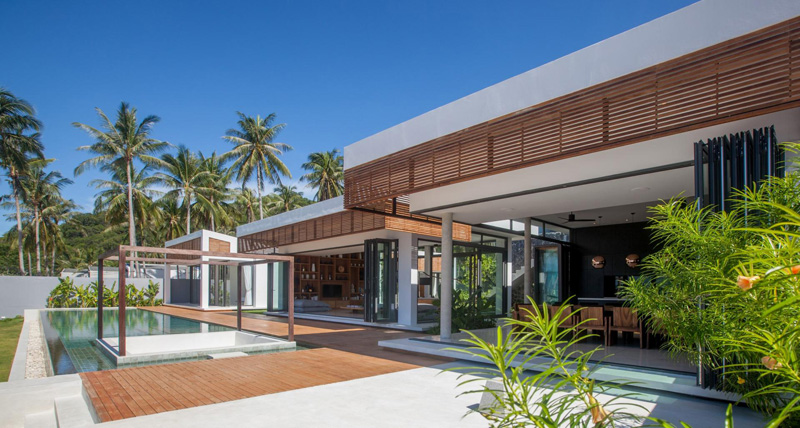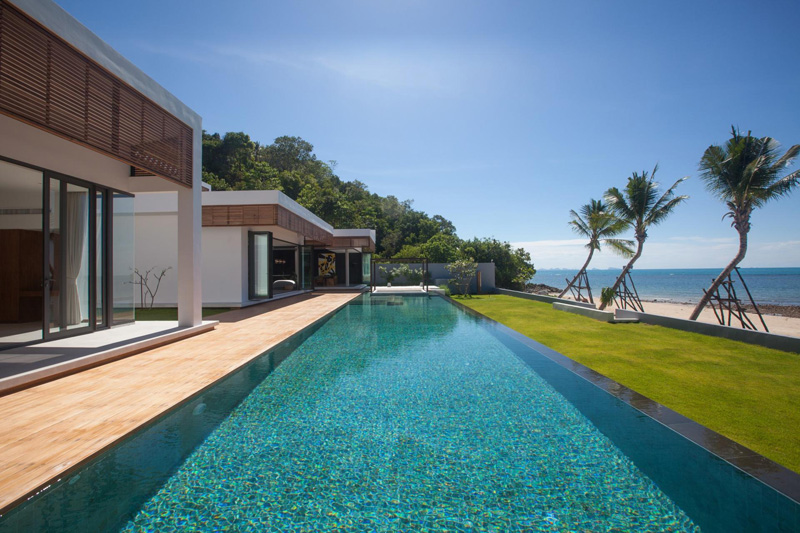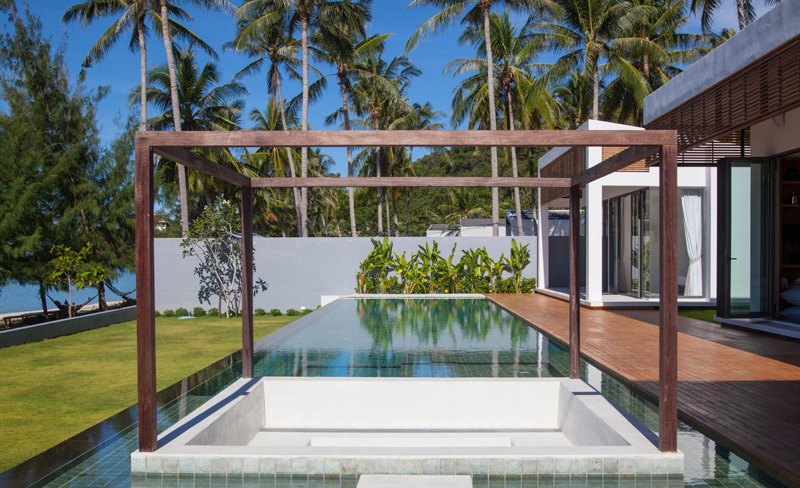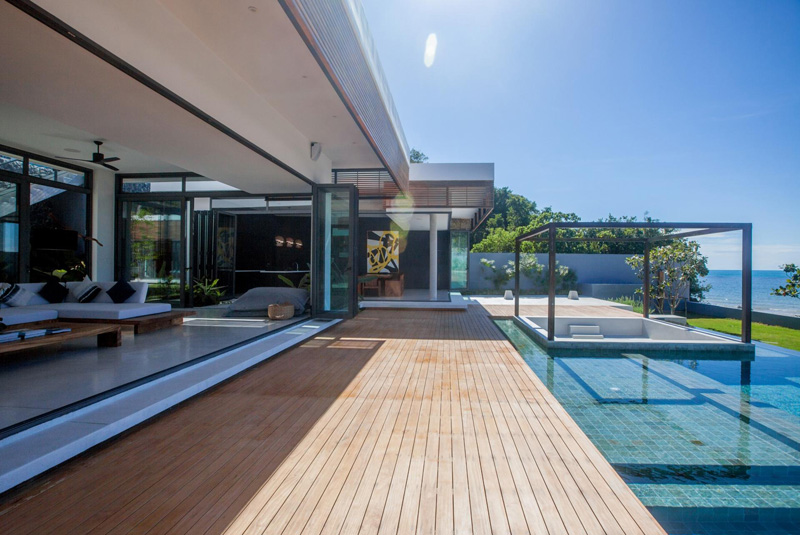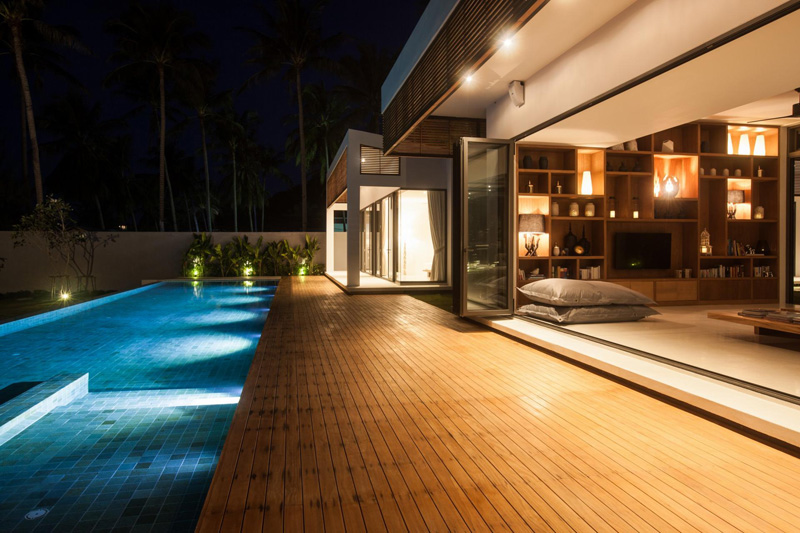 Inside, there is a large living room with a custom shelving unit.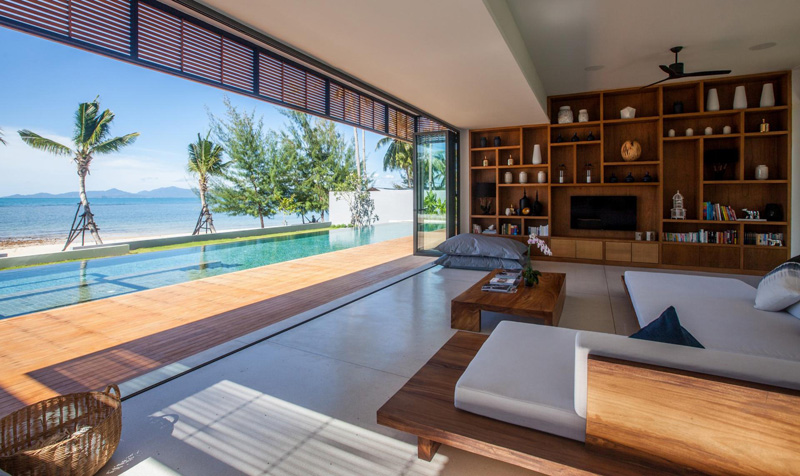 The sofa faces outward to take advantage of the views.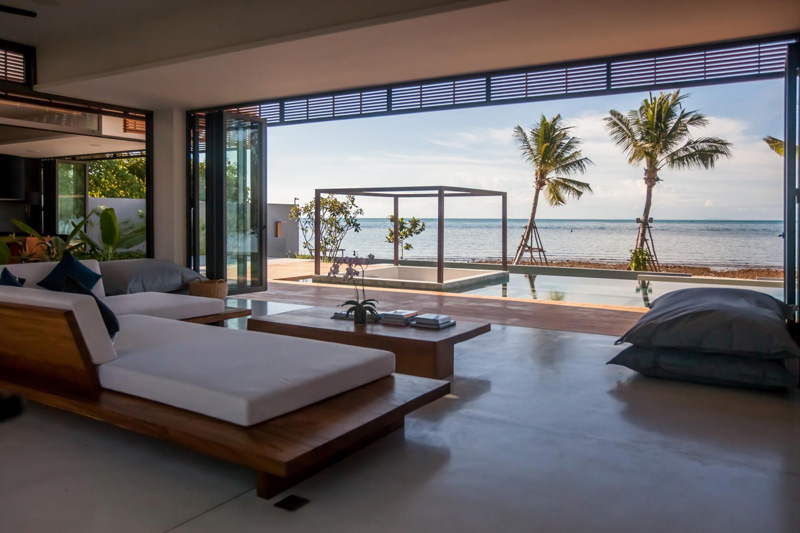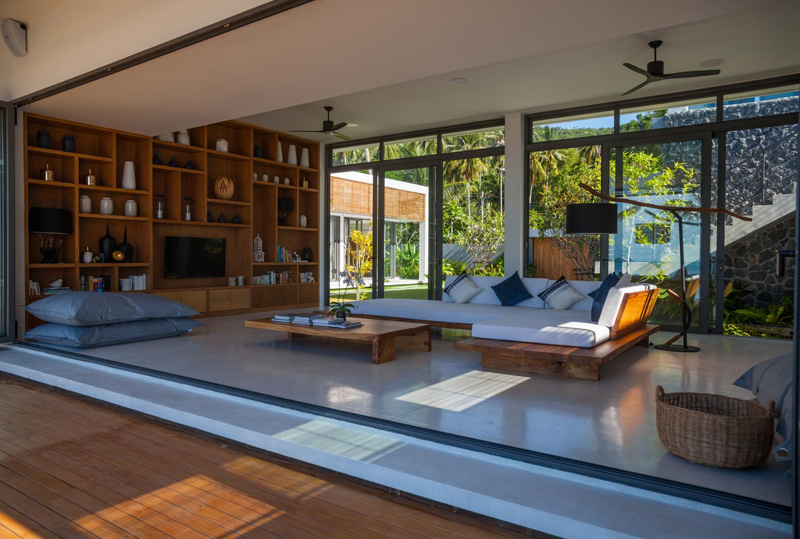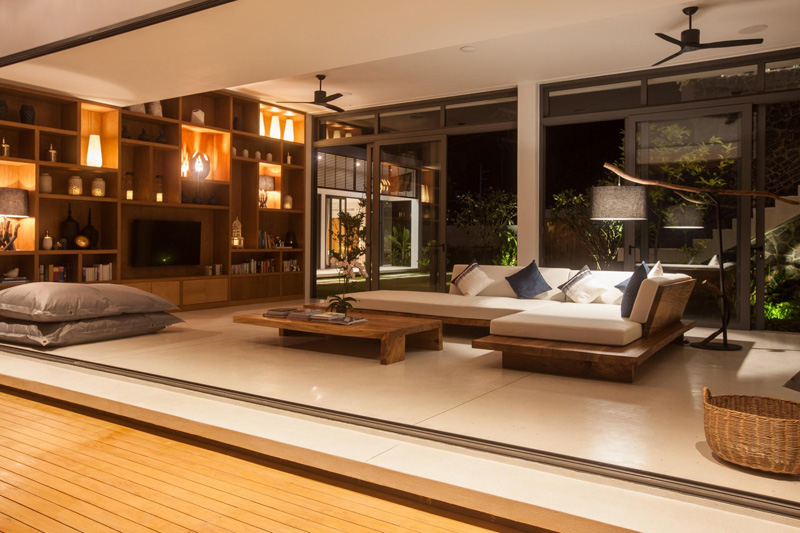 Next to the living area, is a large dining area and kitchen.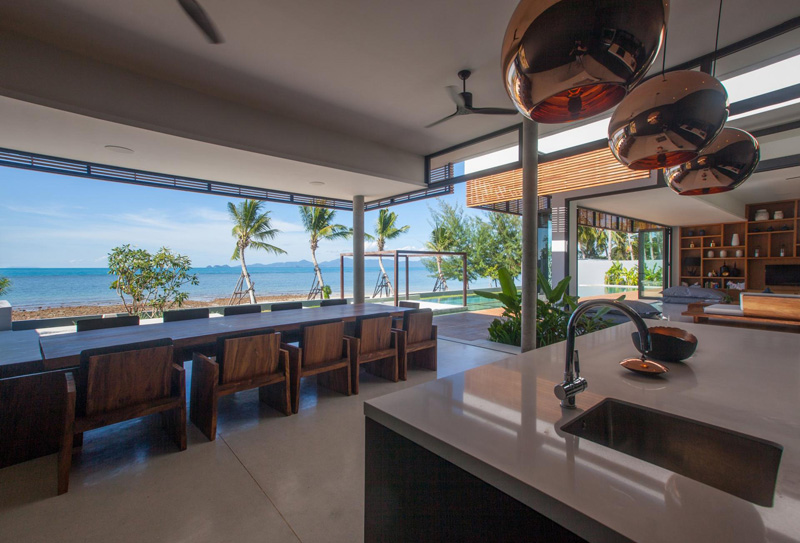 Contrasting the white living area, is the black kitchen with metallic and wood accents.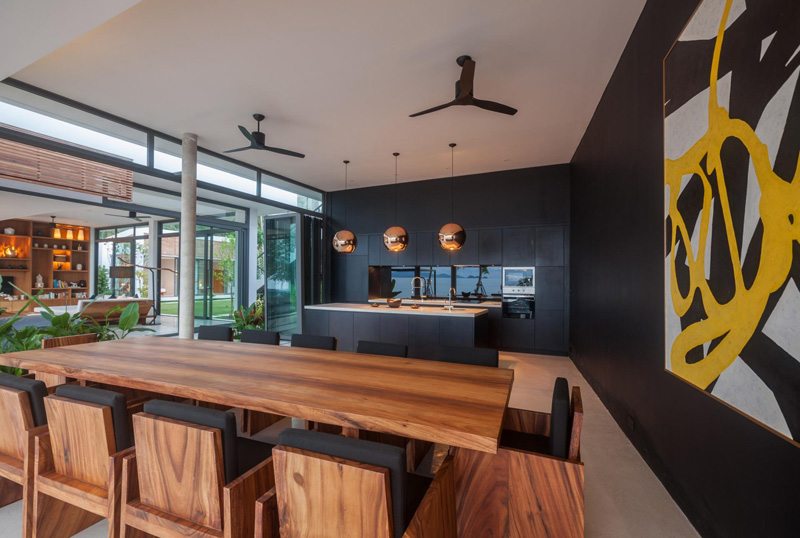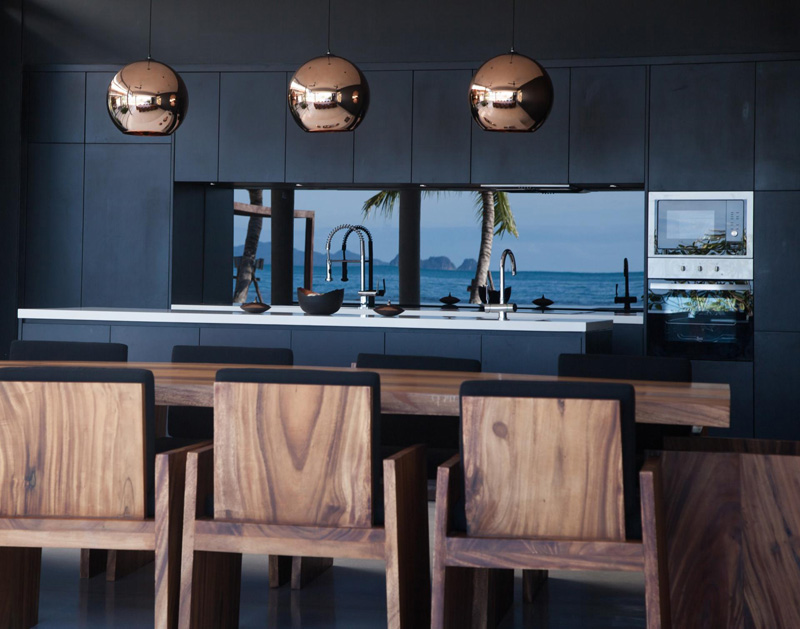 The ocean view can be seen, reflected in the kitchen backsplash.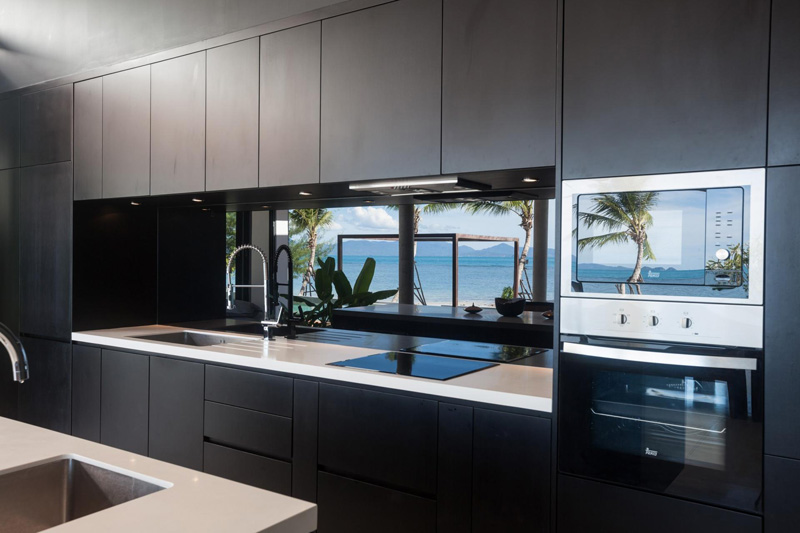 In the bathroom, a standalone tub is centered in the room.