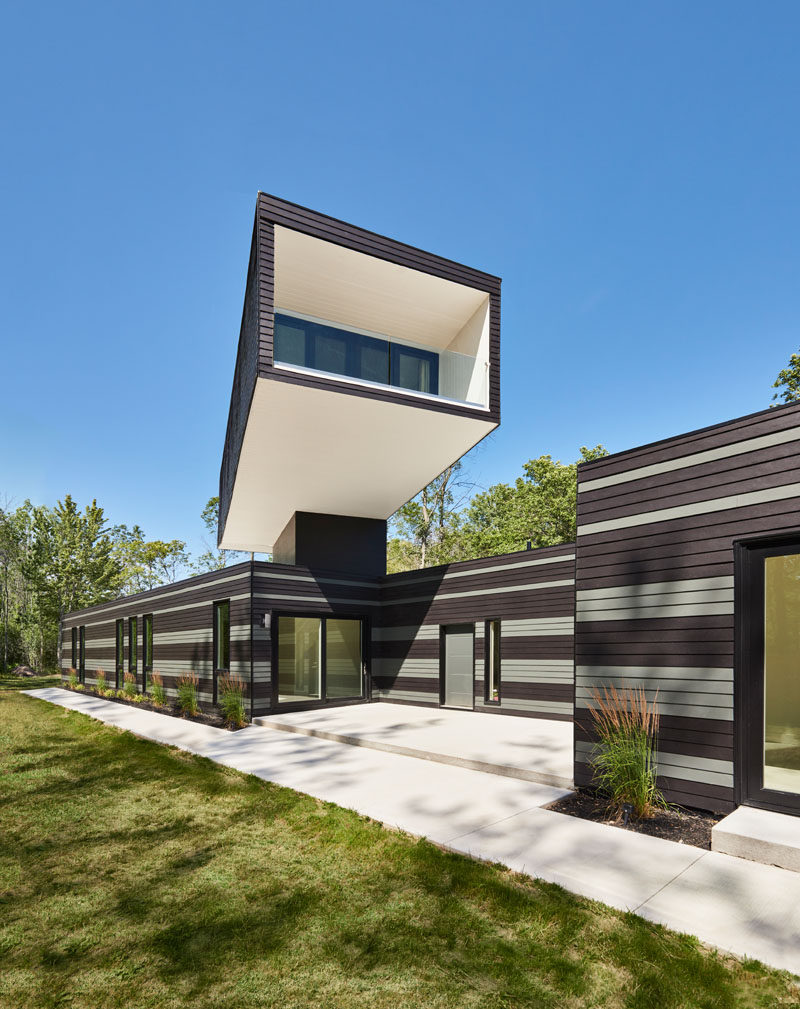 Challenged by their client to design a new home with a view of Lake Erie in Canada, without the cost of a lakeside property, Kariouk Associates had to think creatively, especially when zoning bylaws restricted the height to a maximum of two floors.
Located on a long narrow site on the Niagara Peninsula in Ontario, Kariouk Associates designed an elongated ground floor that contains the living room, kitchen, two children's bedrooms, an indoor pool, and garage, with the second floor home to a master bedroom inside a tower.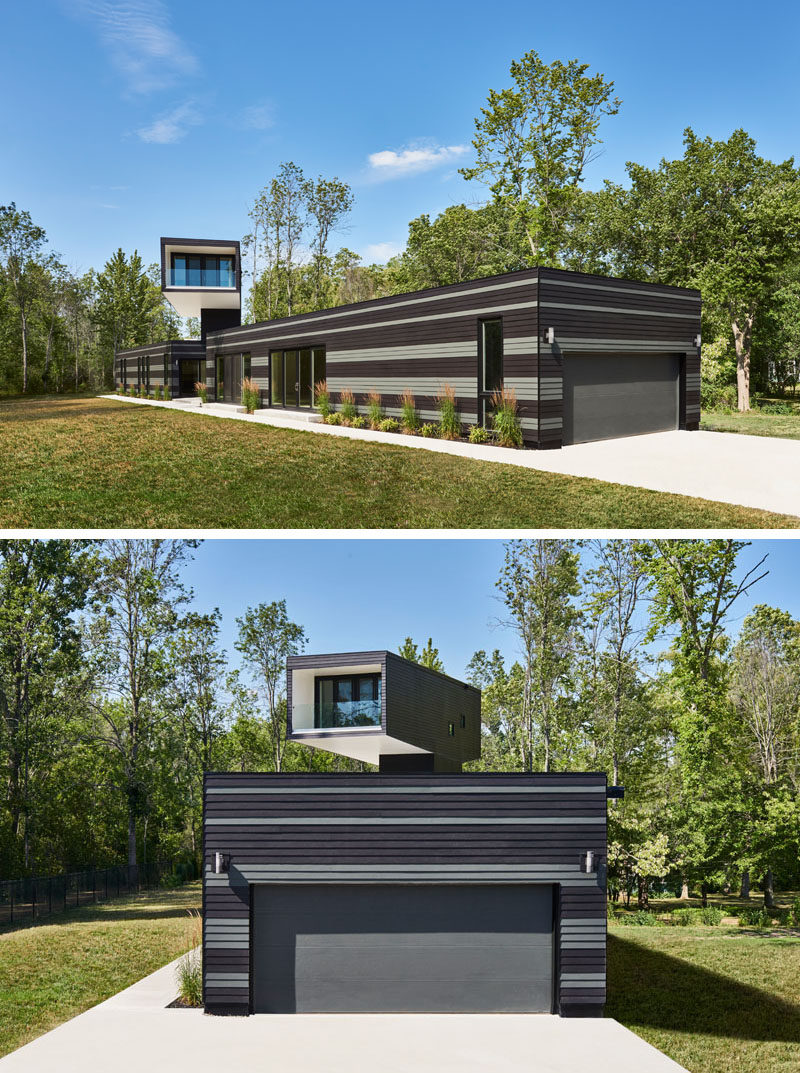 ---
The home has been named the Bower House, after Bowerbirds, that are renowned for their unique courtship behavior, where the male birds build an elaborate structure in an attempt to attract a mate. This house was required to serve as a lure for a mate (a love nest perched in the treetop) complete with two bedrooms for two yet non-existent/future hatchlings.
Keep in mind, all of the photographs below don't show any furniture, as the house was finished just two weeks prior to the client getting married.
Inside, the palette is bright and airy with touches of dark cabinetry and stairs to contrast the white walls.
---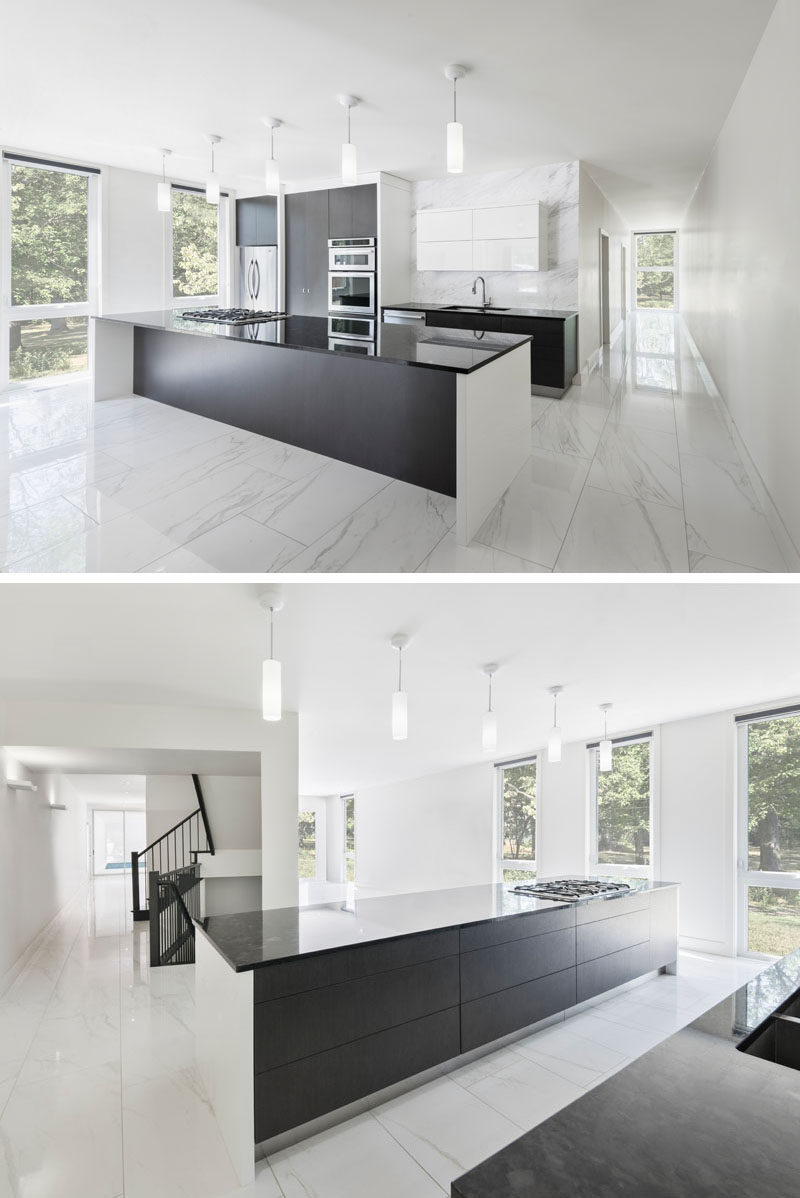 ---
Here's a look at the indoor swimming pool area that opens to the garden outside via large sliding doors.
---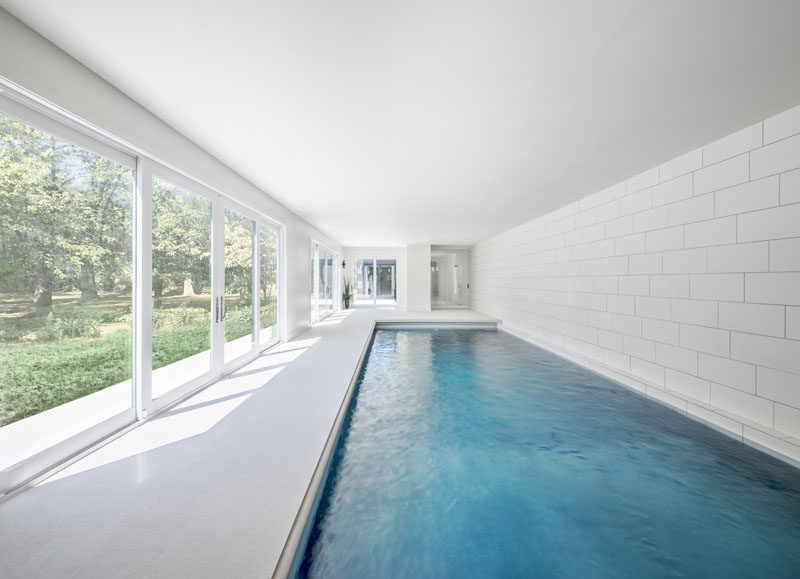 ---
And in the master bedroom tower, sliding doors open to a covered balcony, where views of the lake and the green roof below can be enjoyed.
---