Designer Javier Mariscal has created SABINAS, a combination of a lamp and a chair, for the Spanish manufacturer VONDOM.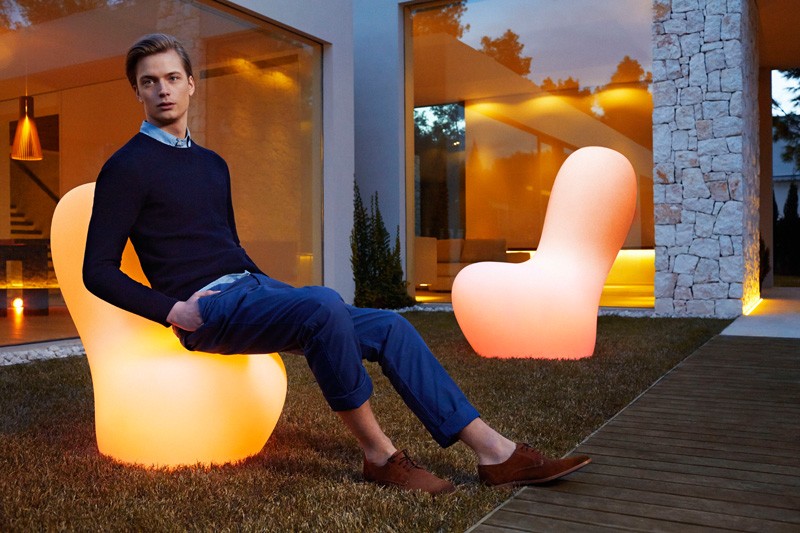 VONDOM's description
Matter and light blend in a single piece to create objects that offer illumination while acting as furniture. Round forms which consist of robust ovals create these versatile pieces designed by Javier Mariscal. Their illumination and intensity of color can be controlled via a remote control that create inspirational spaces.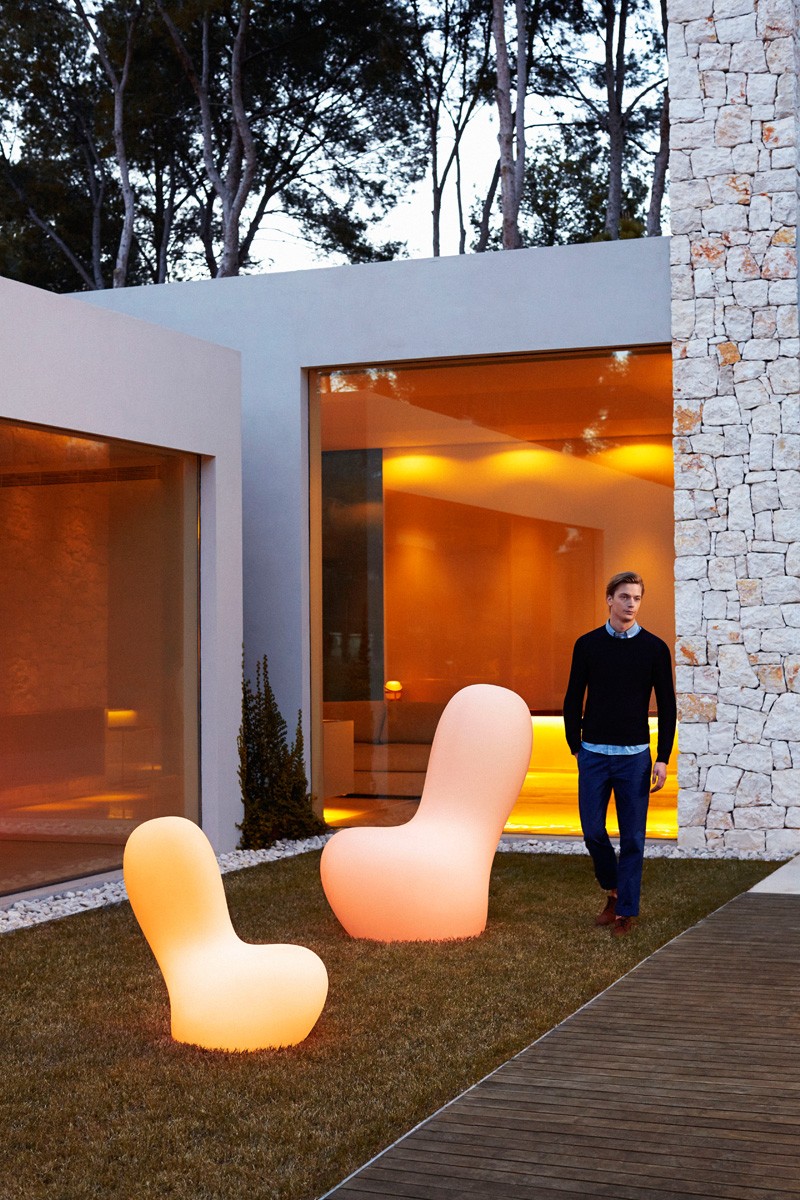 Design: Javier Mariscal
Manufacturer: VONDOM