Canadian designer, Veronica Martin, has designed the interior of an addition to an 80 year old home, for a family of four in Ottawa, Ontario.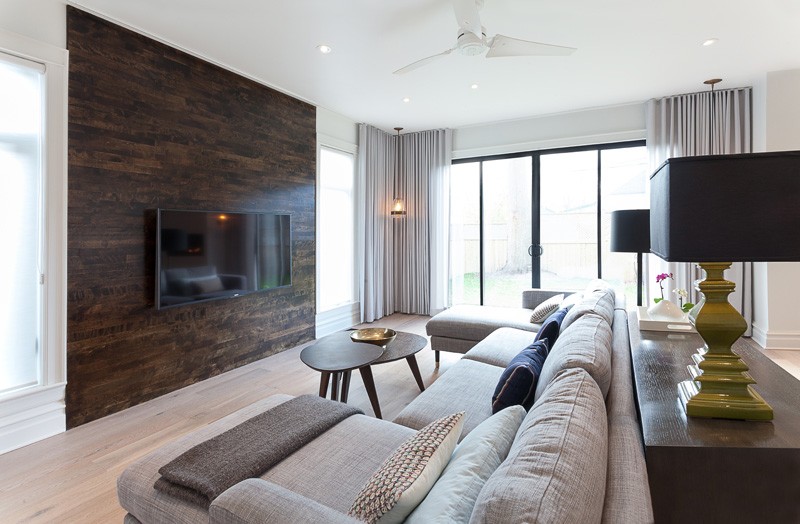 Description from the designer:
This project was a two storey rear addition and attached garage to an existing 80 year old center hall plan residence. Our main objective was to maintain the integrity and original character of the home but provide updates for a modern family of 4 – taking a classic approach to modern design.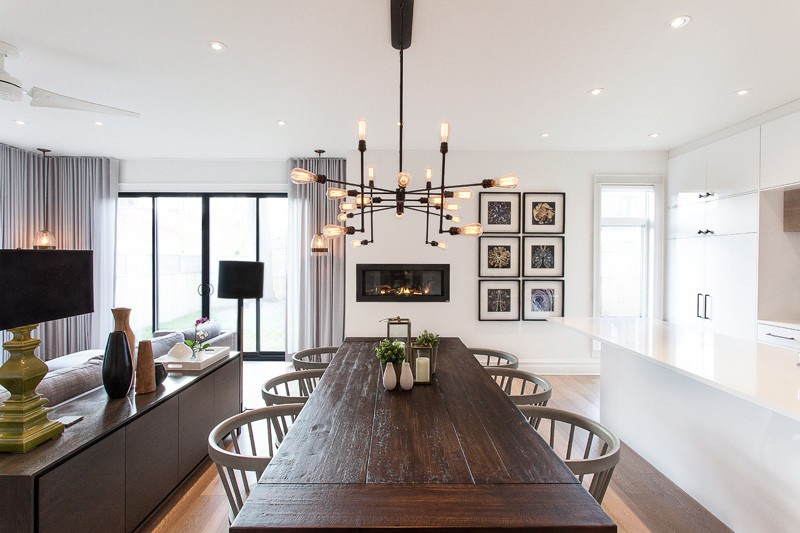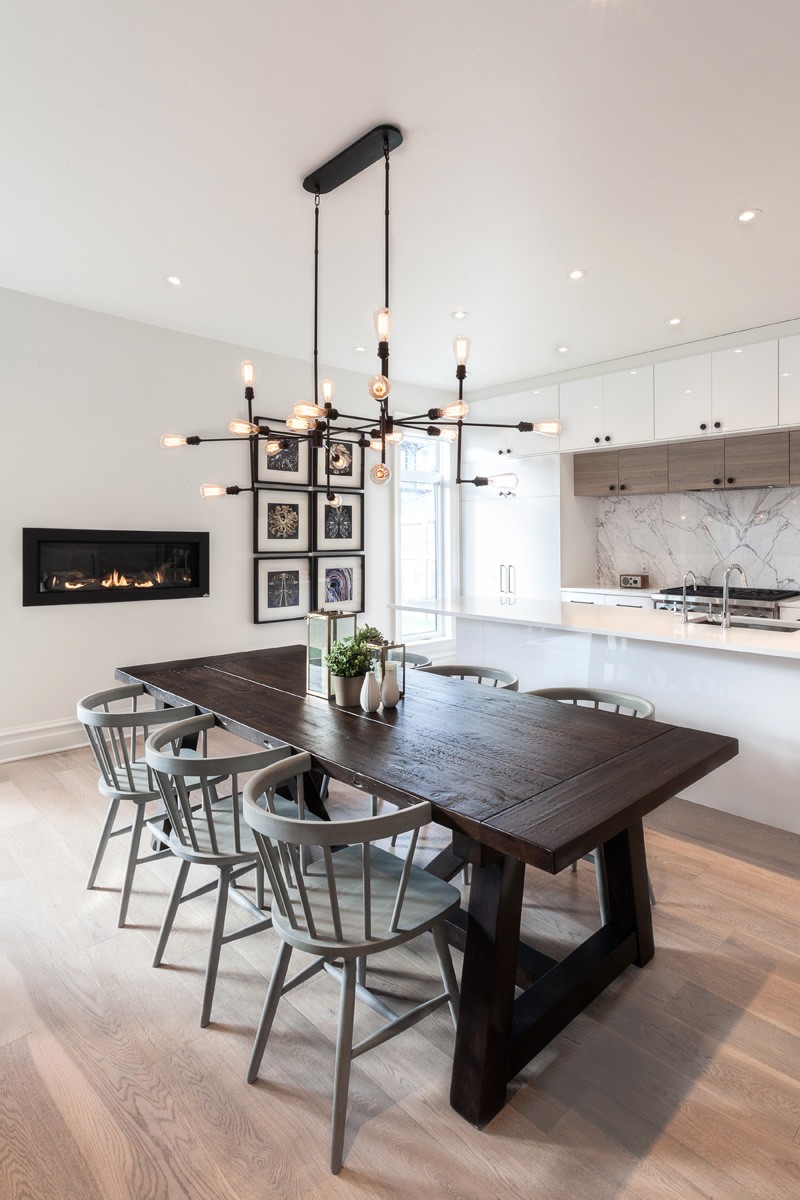 The main floor addition contains a kitchen, dining, and lounge area – all open to one another.  The central rustic 14 person dining table is the first viewpoint entering into this addition.  A grand light fixture is suspended above the table with a linear fireplace at the far end of the table to draw you into the space. The kitchen was designed to fade away when not in use. The main kitchen wall has an archway of cabinets that surround the cooking area with a book-matched marble backsplash. At the other end of the space is the lounge with a TV blended and mounted on top of a wood feature wall.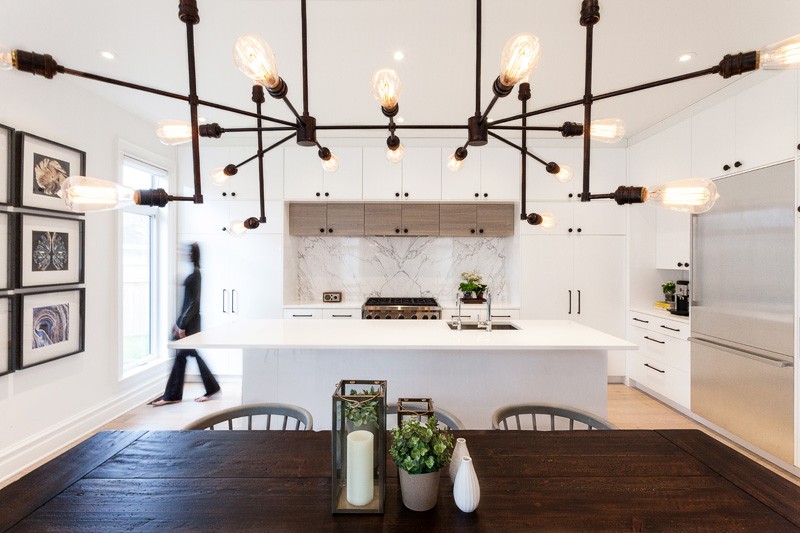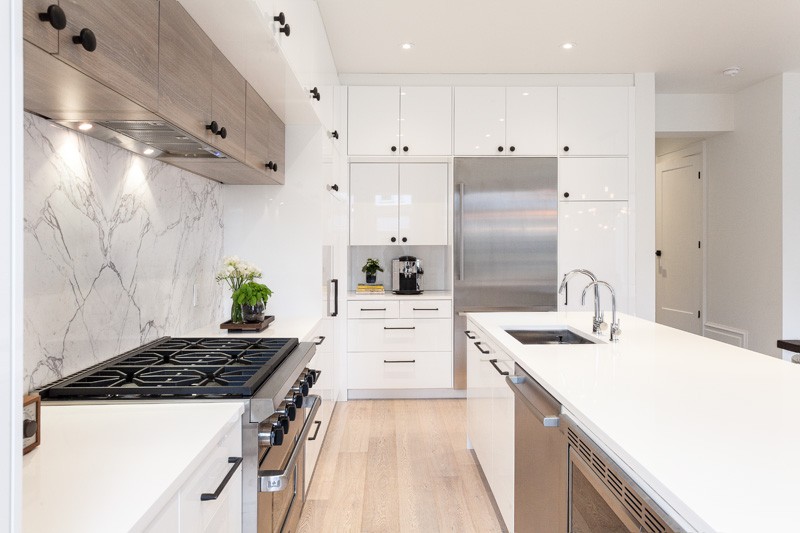 The master bedroom was designed as a private suite for the parents, to find relaxation from the busy life that comes with a 3 and 5 year old. The ensuite acts more as a private dressing room with a central bath tub and both shower and toilet are behind frosted glass to ensure privacy when the ensuite is open to the sleeping area.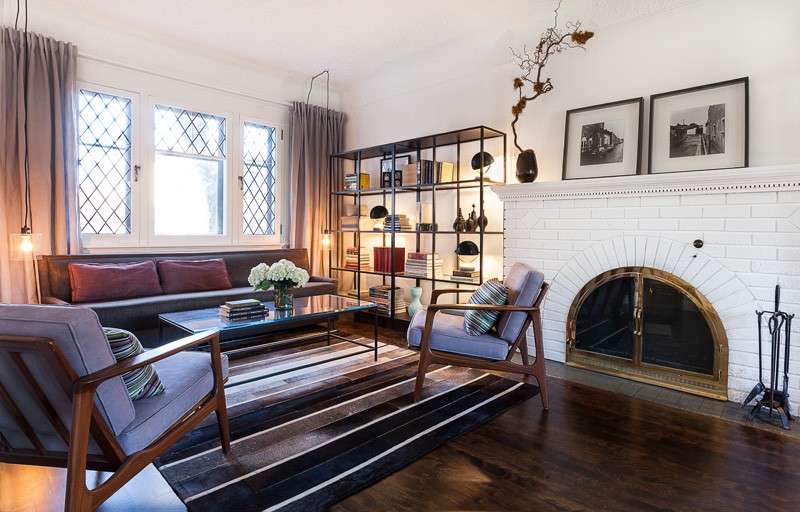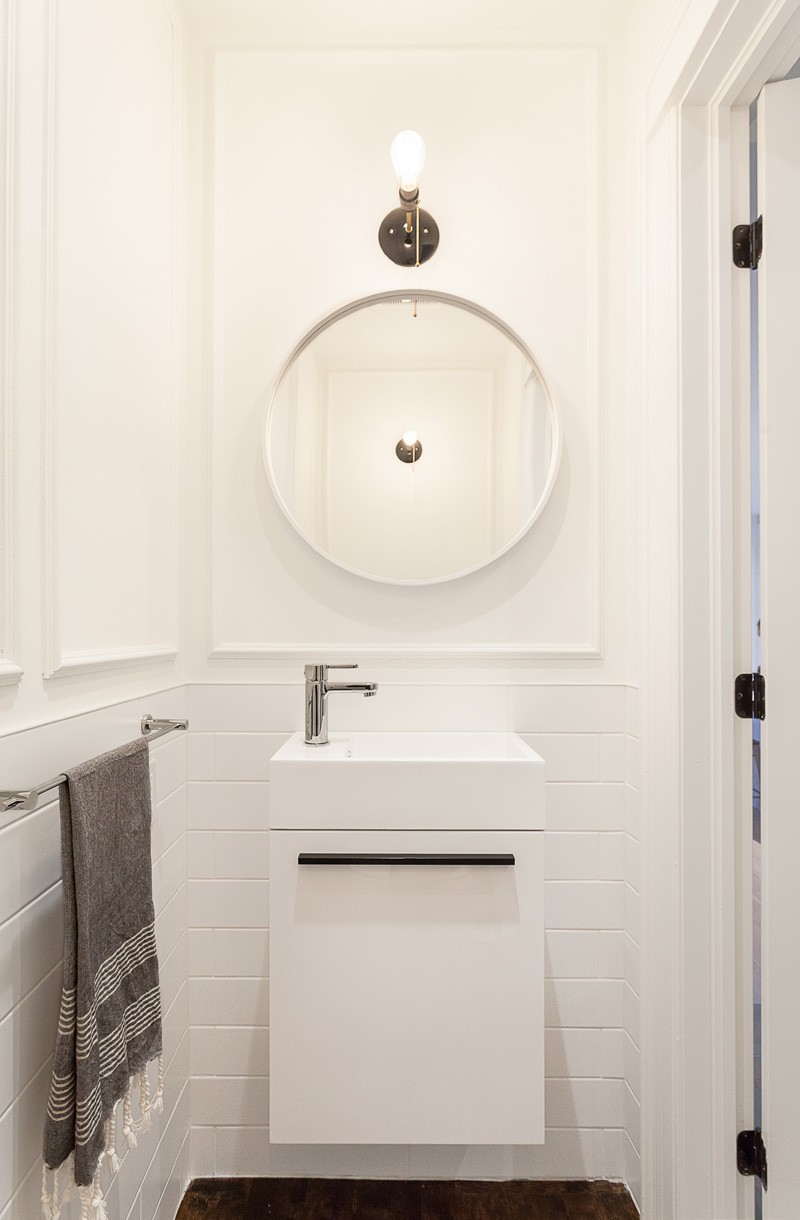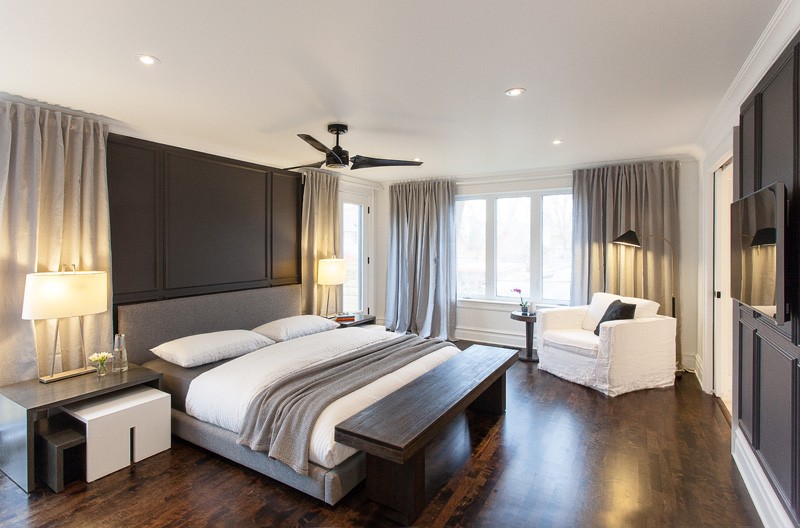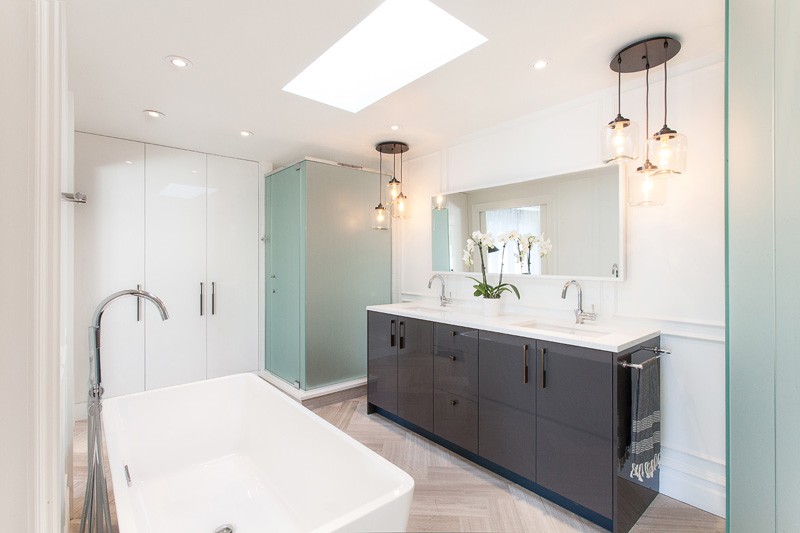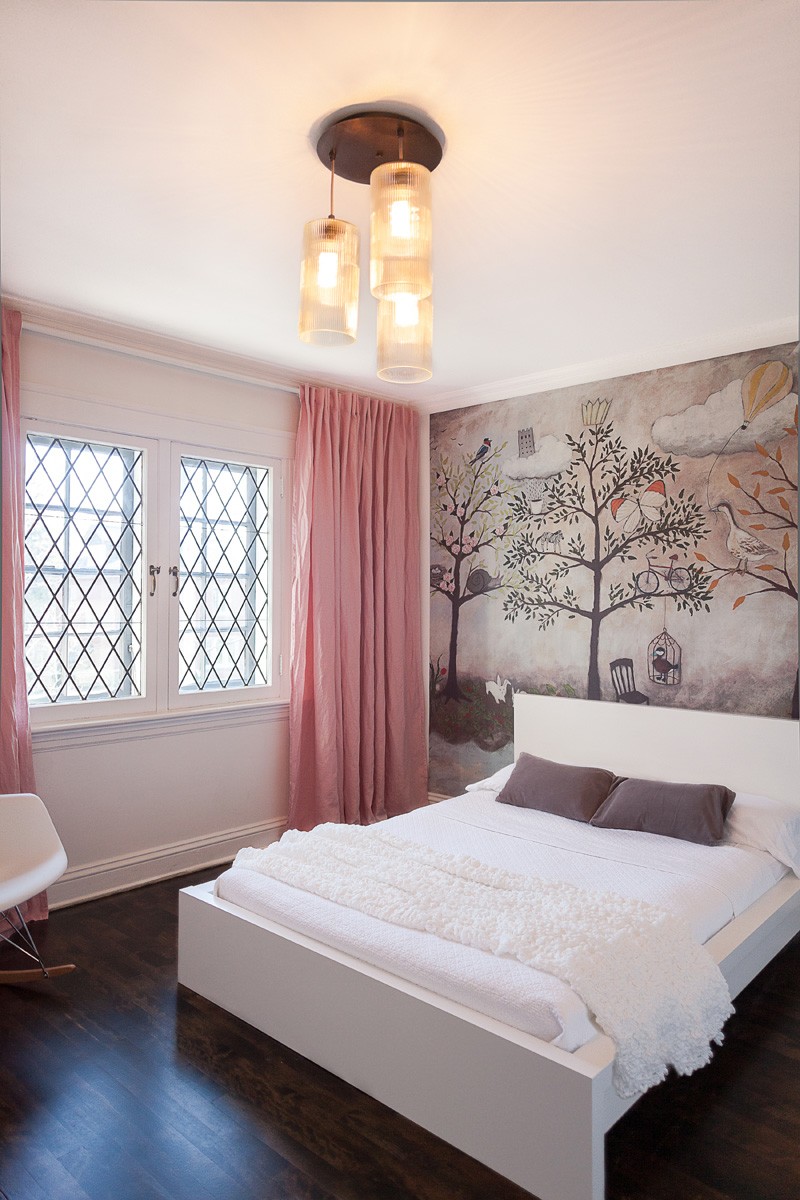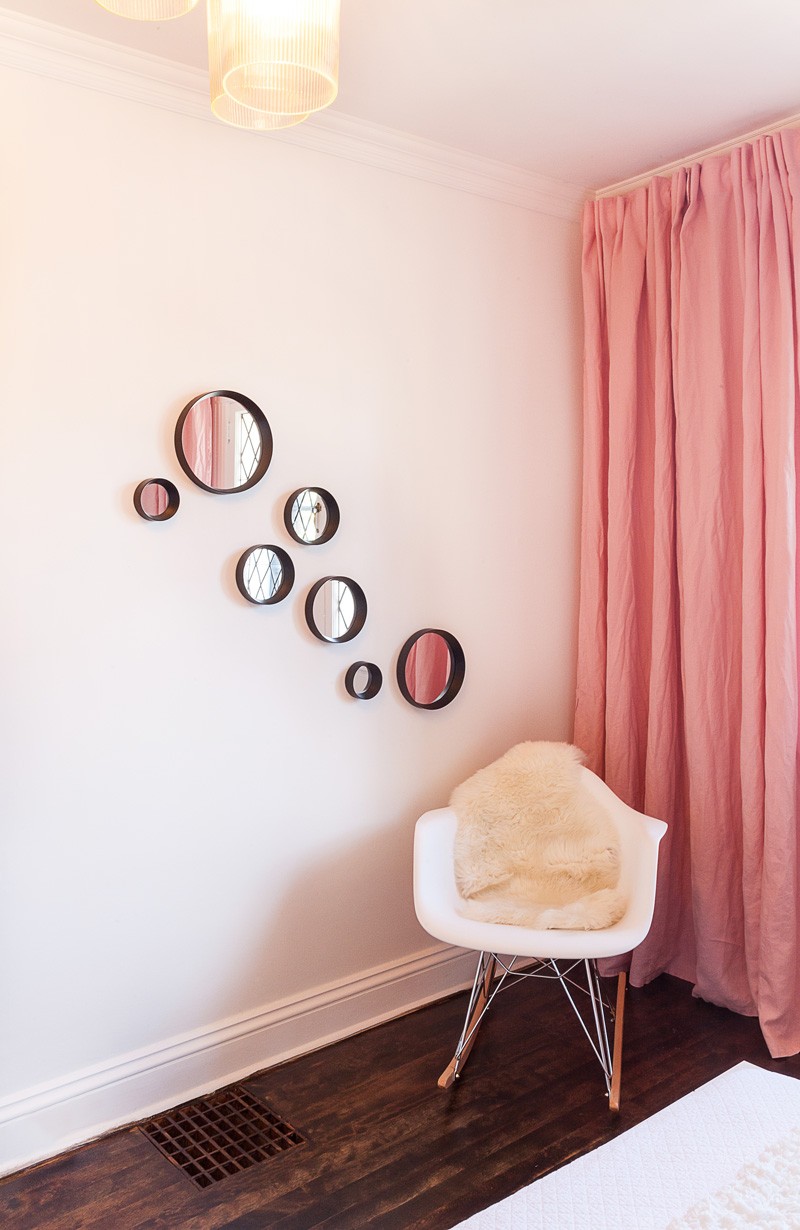 Design: Veronica Martin Design Studio
Photography: Urszula Muntean