Toronto architecture firm superkül have designed Mineral Springs, a house extension that has been clad in Corten steel and ipe wood.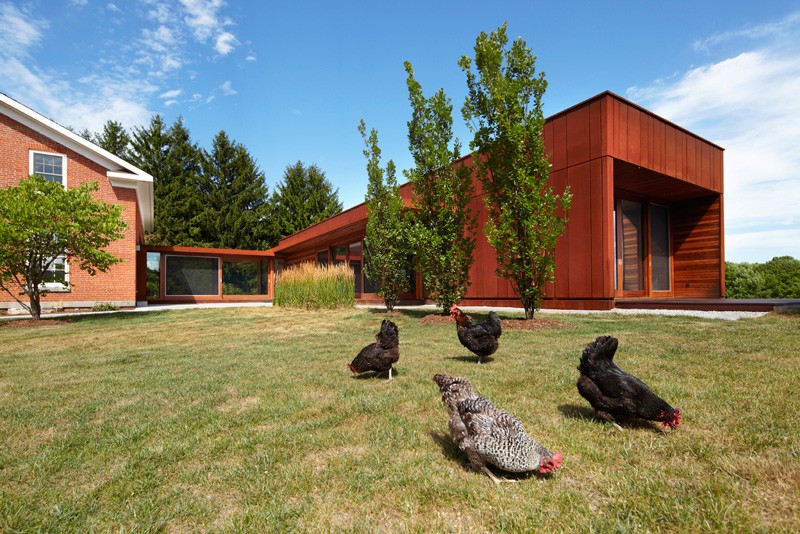 The project description
Built on 16 acres of land in the Niagara Escarpment – a working countryside and UNESCO World Biosphere Reserve – this house extension makes a strong connection to its natural environment and the existing century farmhouse on the site.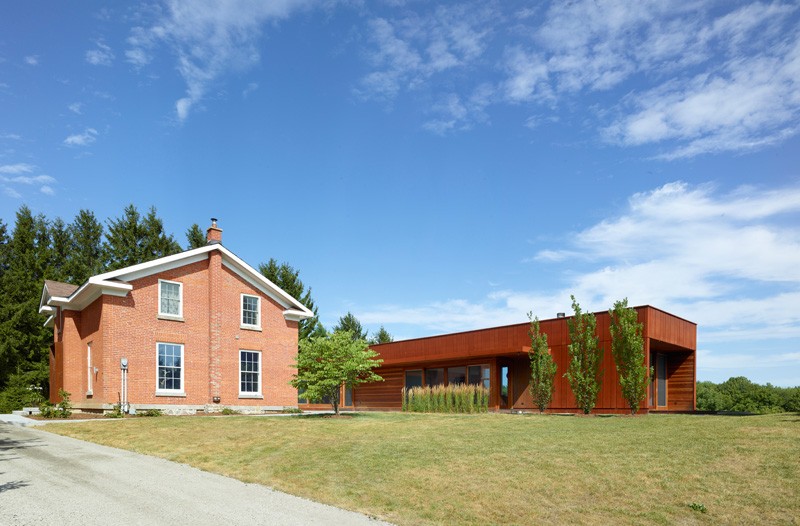 Designed as additional living space for a family of four, the single-storey addition is connected to the existing 100 year-old farmhouse by a glazed link. In connecting the two buildings, the link creates a courtyard between them, preserving the distinct aesthetic and ambience of both. This intimate courtyard creates views through the house and to the Escarpment beyond.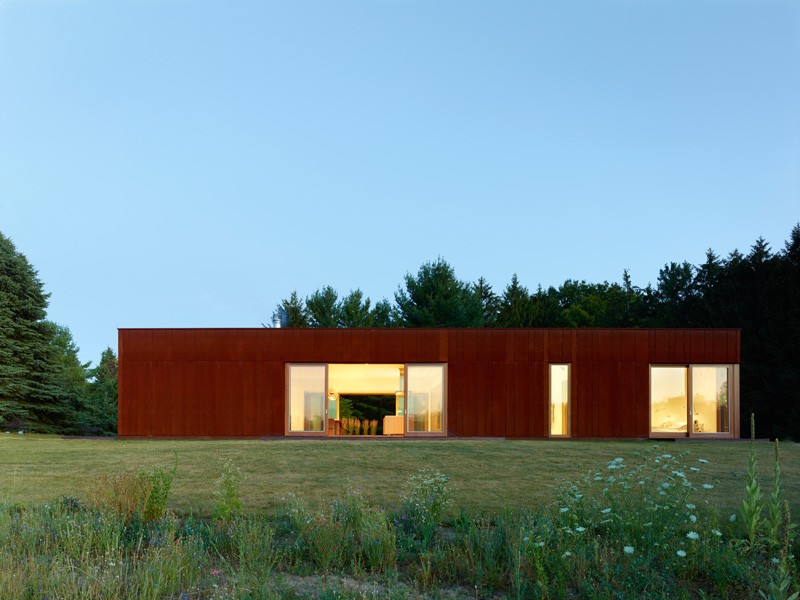 The addition is clad in oxidized Corten steel and ipe wood. Ten-foot-high glazing — framed in white oak on the interior and sapele on the exterior – is strategically placed to curate views to the landscape of rolling hills and trees that extend far beyond the property's 17 acres.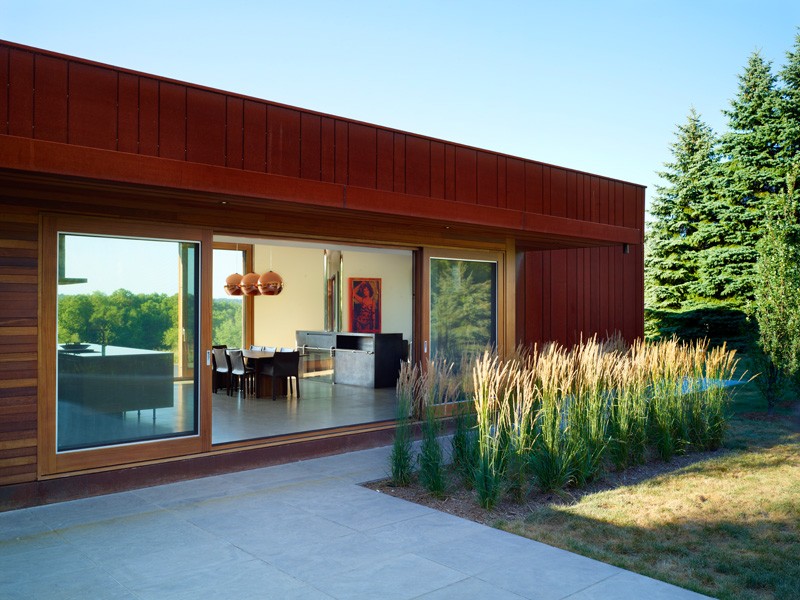 Polished concrete floors run throughout the addition. White oak cabinetry lines the kitchen, bathroom and bedroom wall. New white oak millwork in the farmhouse, along with a new front door complete with a Corten steel shroud, tie the old and new together.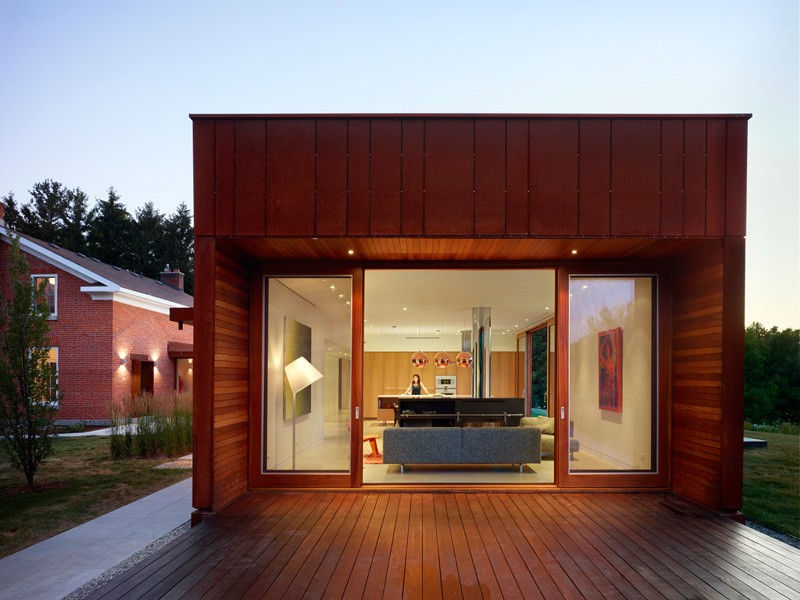 Sustainable design components include a reflective roof membrane, radiant concrete floors, geothermal ground source heat pump, heat-mirror sealed window units, motorized operable skylights for passive cooling, an overhang canopy over south facing windows for solar shading in summer, increased wall and roof insulation, and low VOC finishes.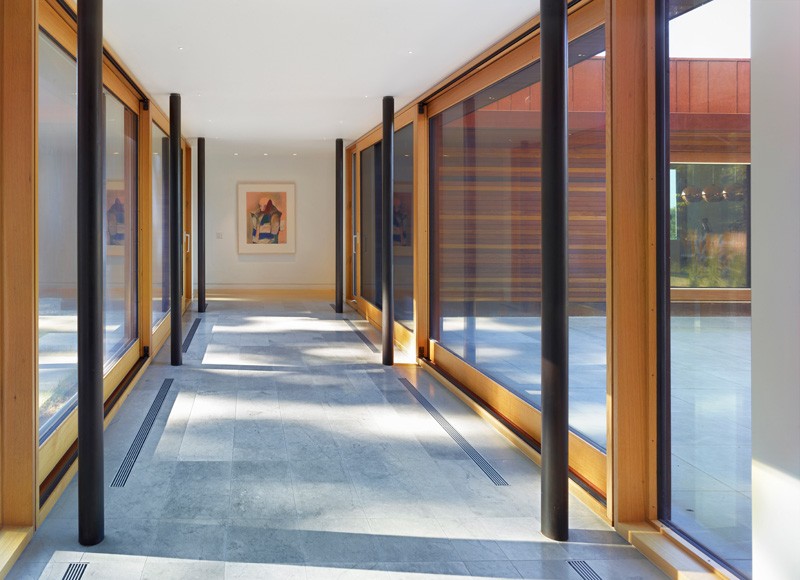 The owners needed more space but neither wanted to mimic or impact the architecture of the original farmhouse. The beauty of the house lies in its new form and its connectedness: of the two buildings, in form, spirit and history; of the spaces within and around the home; and, of the property to the landscape and nature.