Jones Associates Architects have completed an extension to a 1930s house in North London, that adds light and extra living space for their clients, a family of 6.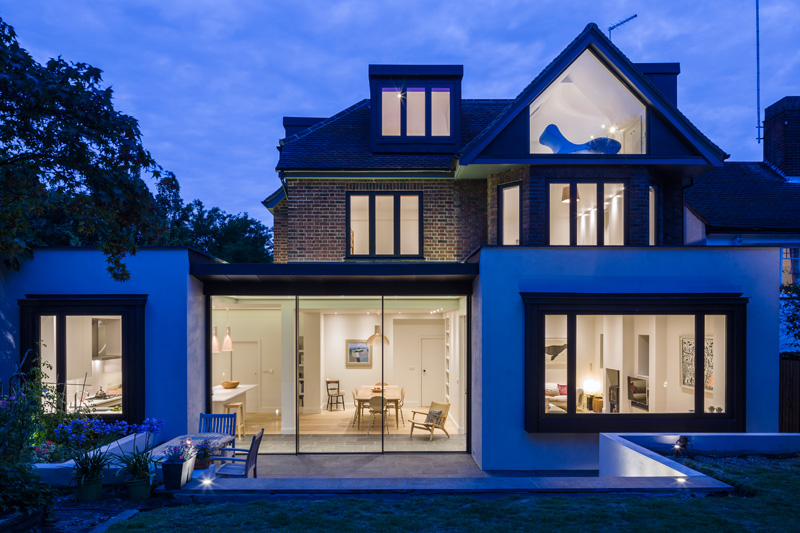 The architect's description
This detached 1930s house in north London, virtually unaltered since the previous owners bought it in 1965, was transformed into a spacious, light-filled home for the clients and their four children.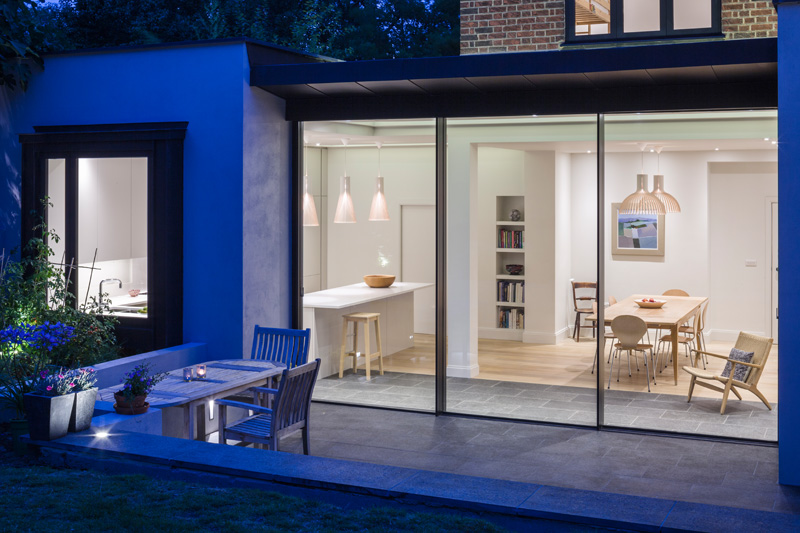 The ground floor was substantially extended and reconfigured to create a series of dynamic living spaces oriented towards the large, south-facing garden.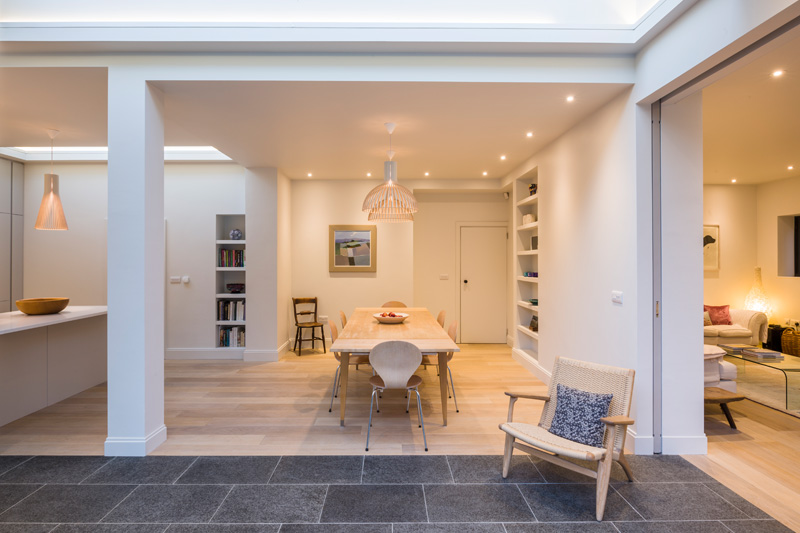 The whole house was entirely refurbished and refitted, while the roof was reconstructed and extended to provide two additional bedrooms and a bathroom.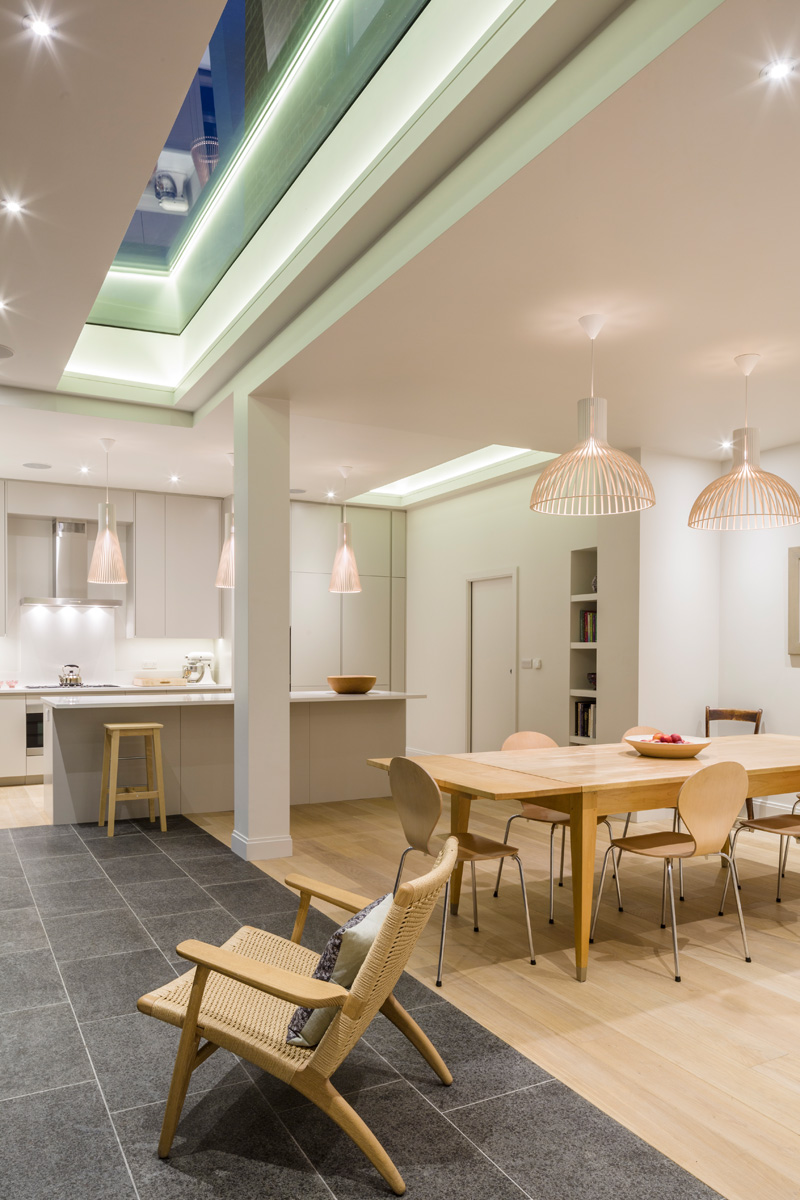 A palette of new materials – pre-weathered zinc sheet, Welsh slate copings, sedum green roofing and basalt paving – complement the original red brickwork and tiles.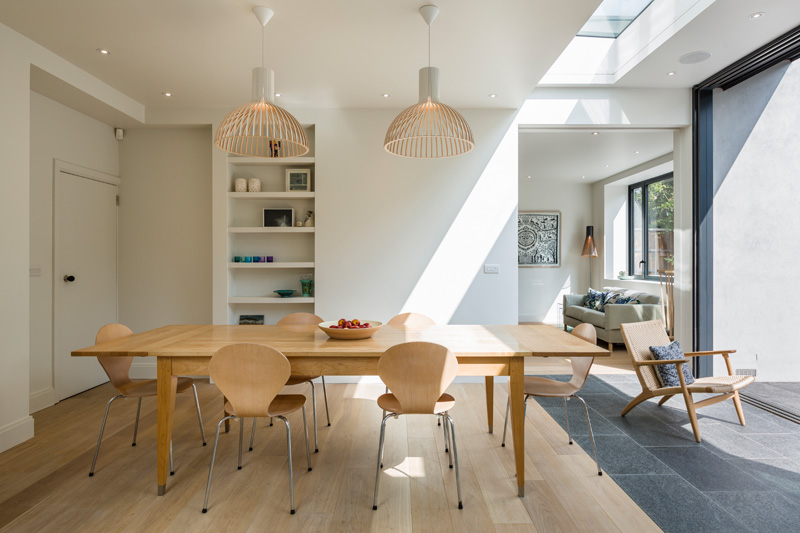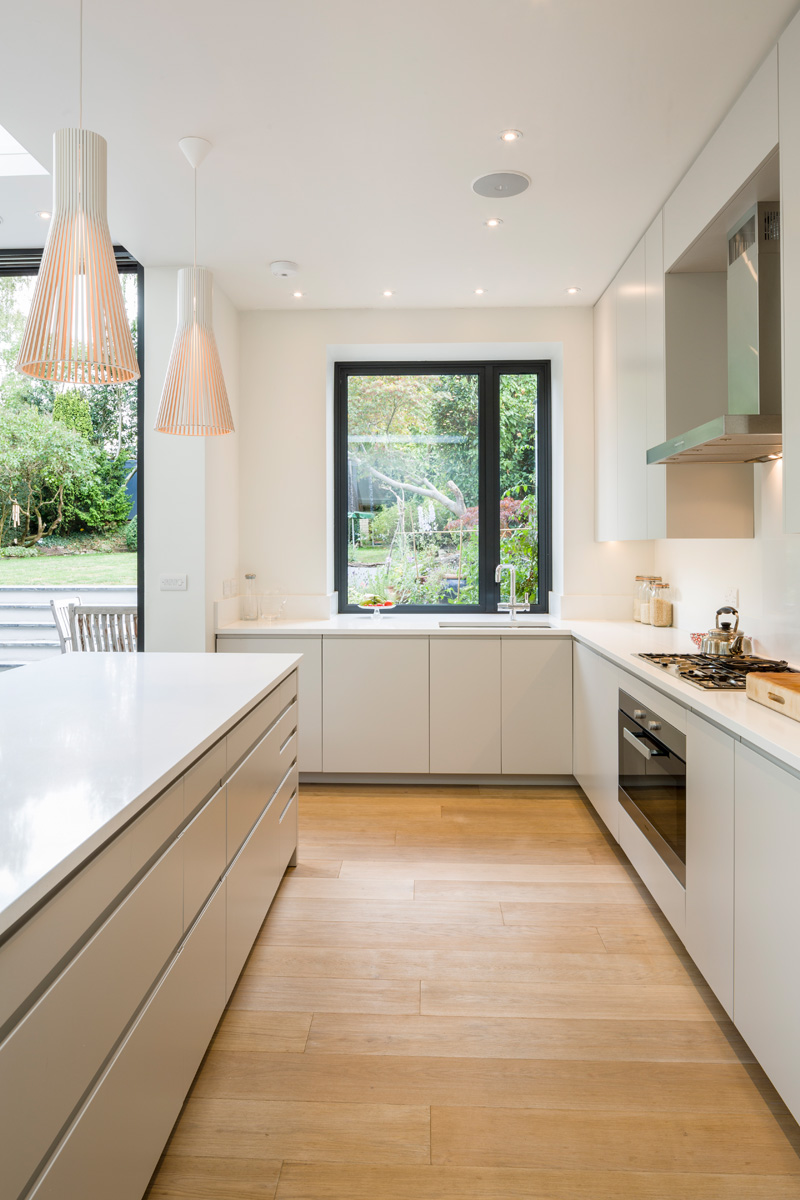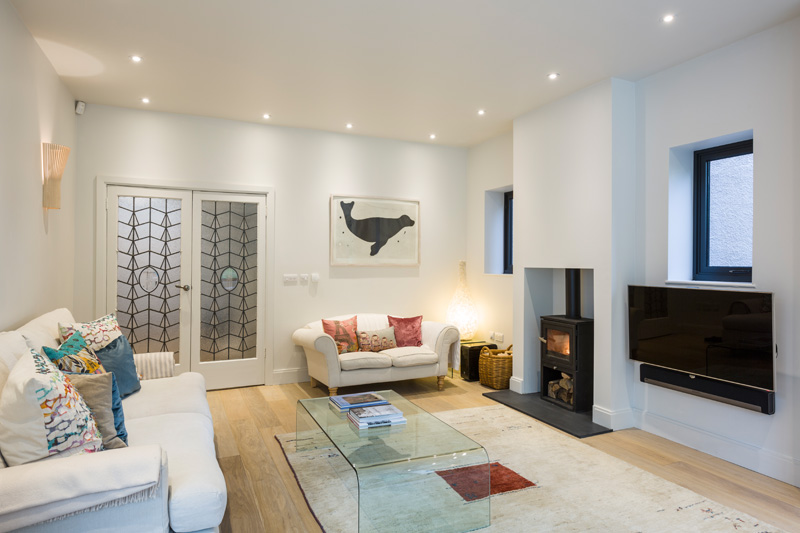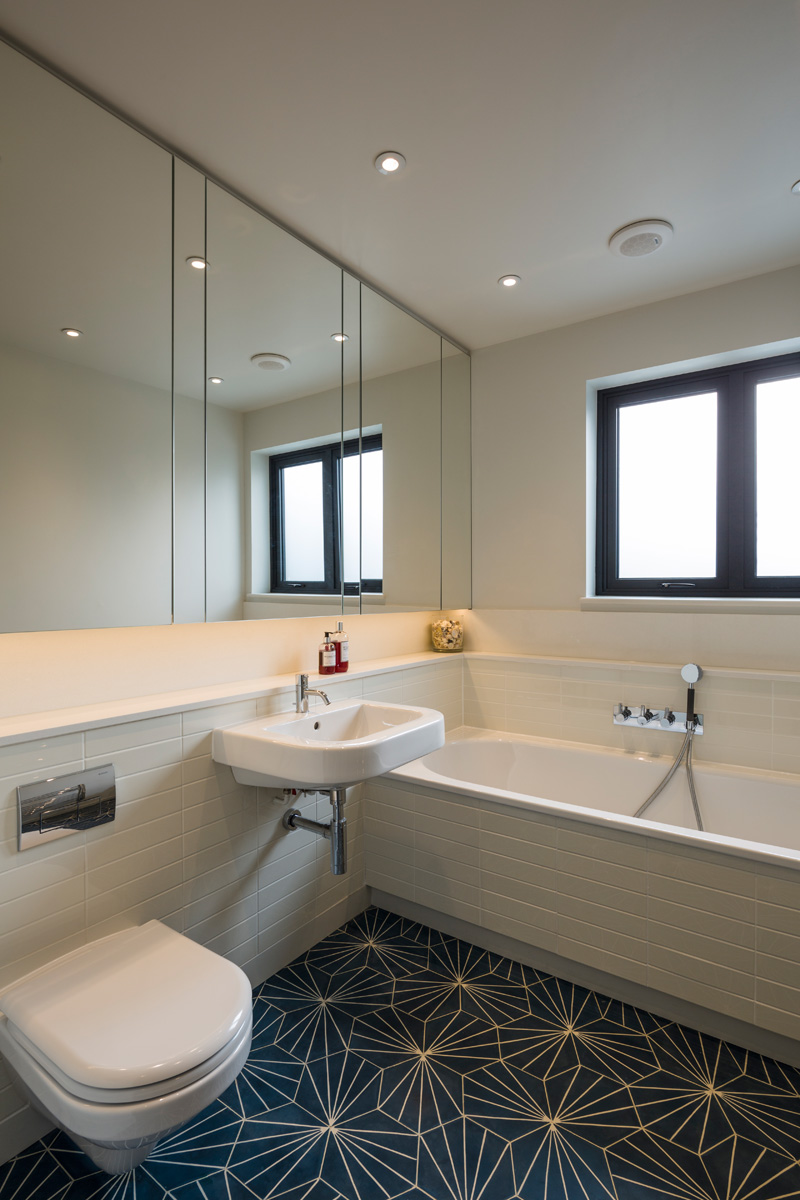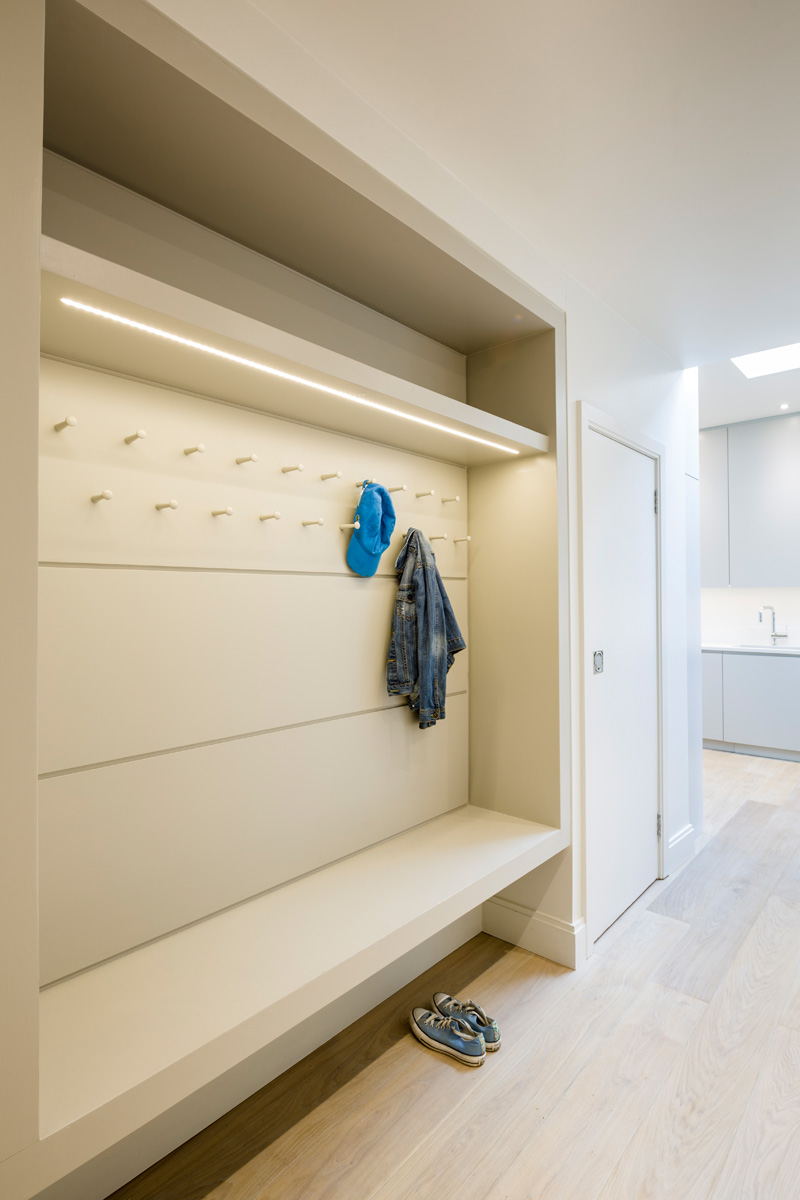 Design: Jones Associates Architects
Photography by Gareth Gardner