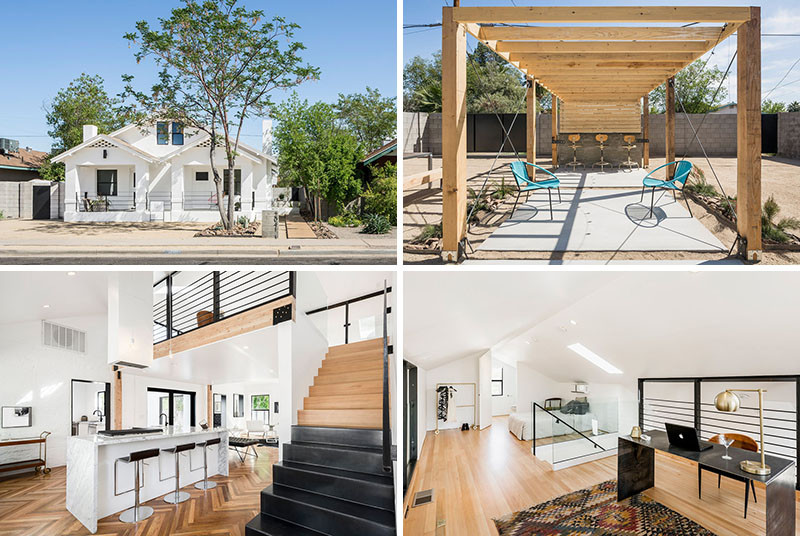 This home, originally built as a duplex back in 1927, has been transformed into a bright and airy contemporary family home.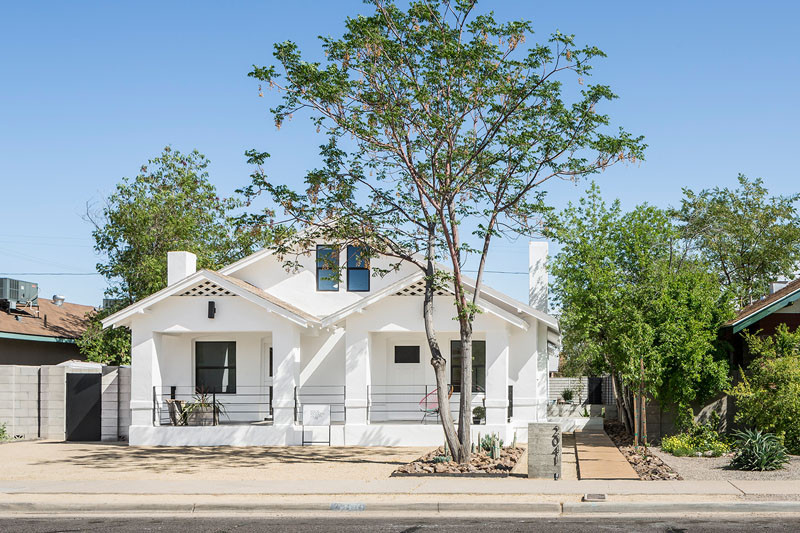 ---
Design firm Knob Modern Design partnered with investor Dana Martin, to bring this Phoenix, Arizona home back to life.
---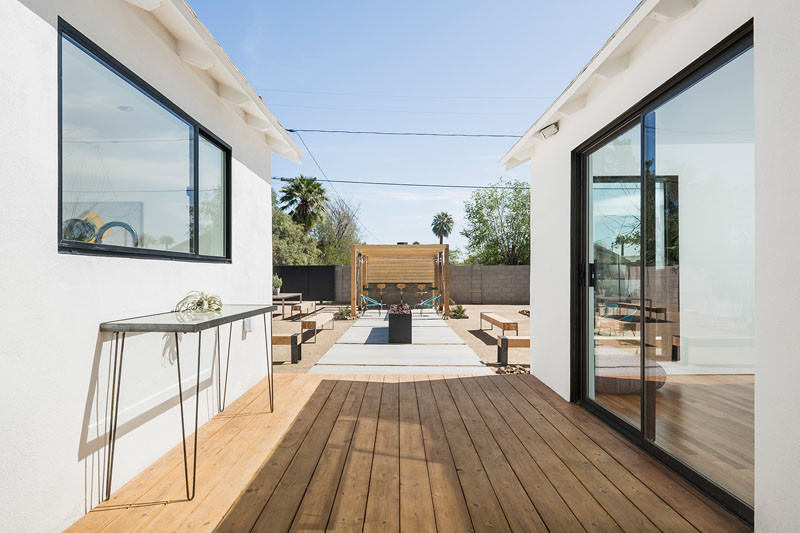 ---
In the backyard, there's a patio and bar area under a wood pergola.
---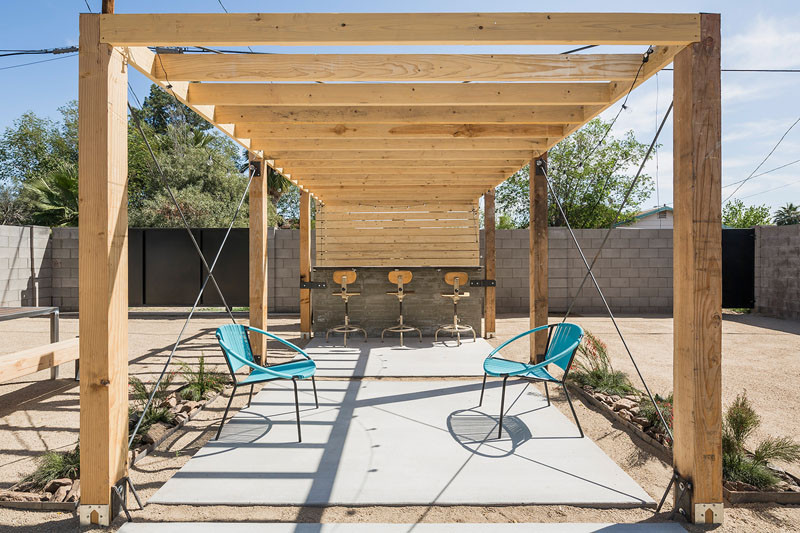 ---
Looking back towards the house, there's plenty of space for entertaining.
---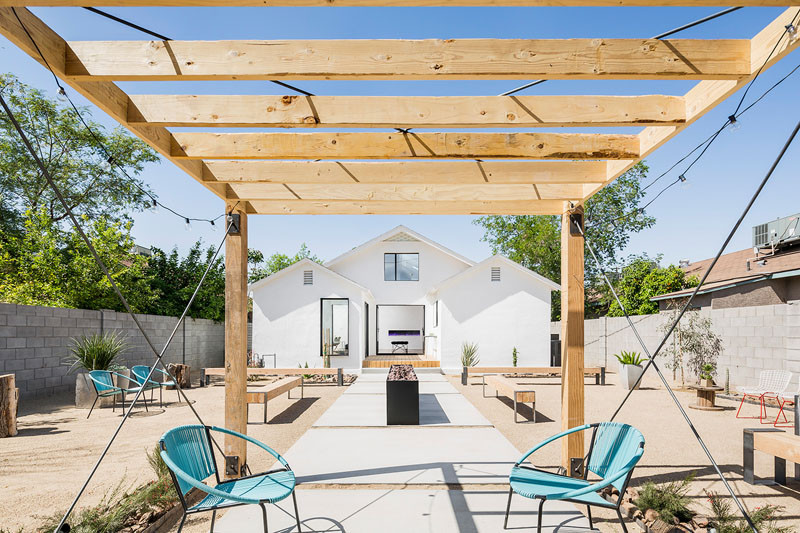 ---
Inside, the home's main living and kitchen area has been designed to feel like a restaurant. The original linear wood flooring was salvaged and made into a herringbone pattern.
---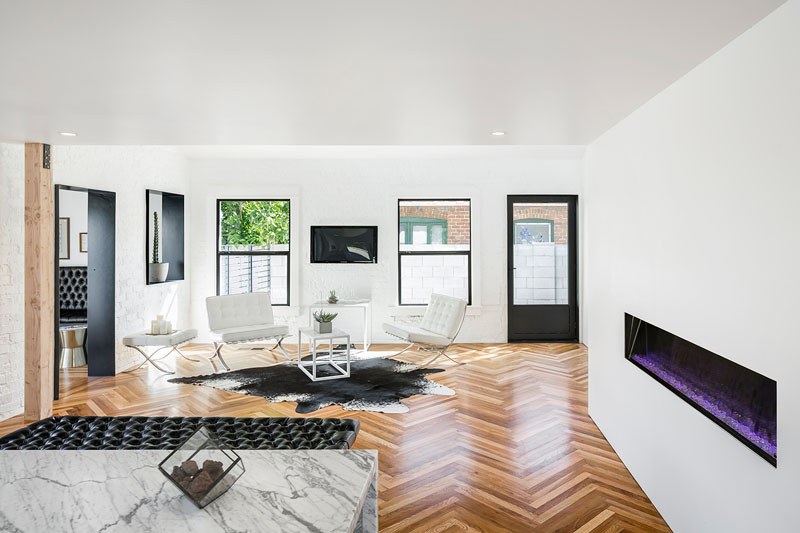 ---
This small sitting area focuses on the television, but the chairs can be easily turned around to face the kitchen.
---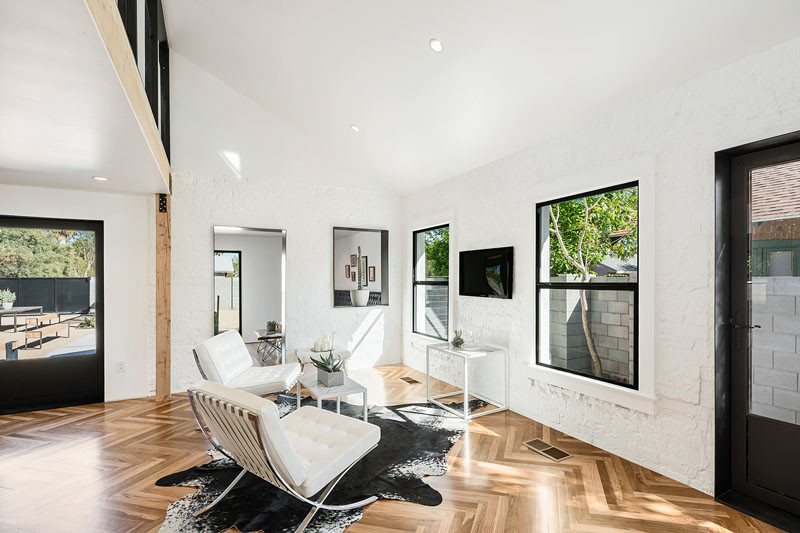 ---
Just off the small sitting area is another area with custom tufted leather benches, similar to those found in cafes.
---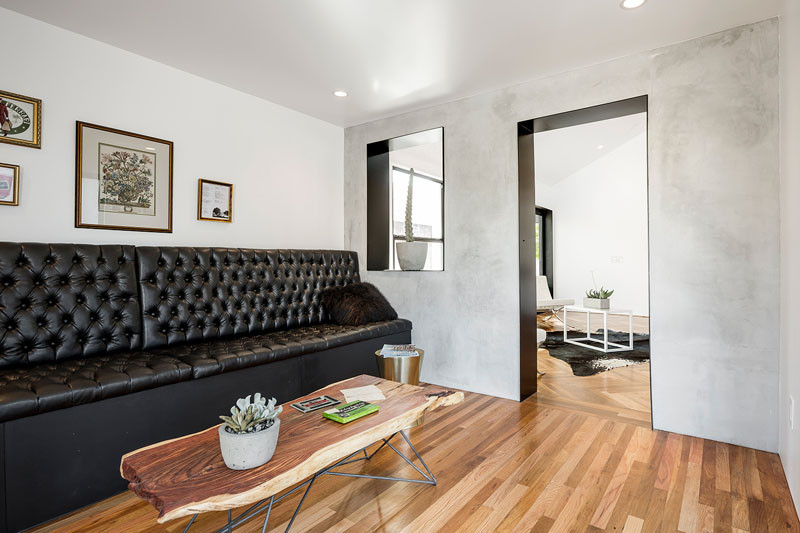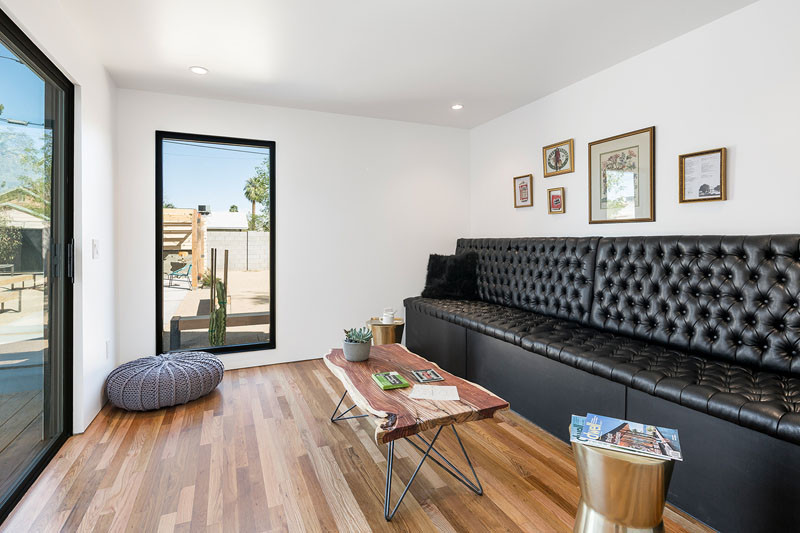 ---
There are two kitchens in this home. The one below is the show piece.
---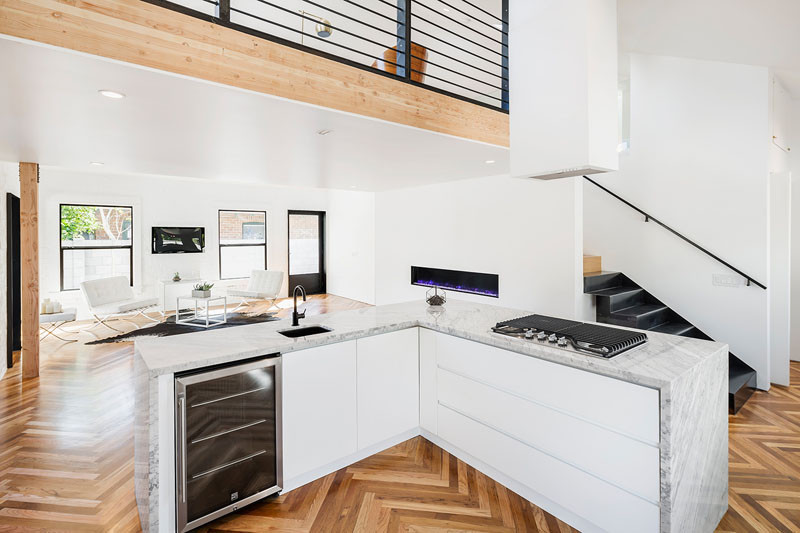 ---
With the 'L' shape perfect for entertaining and gathering around.
---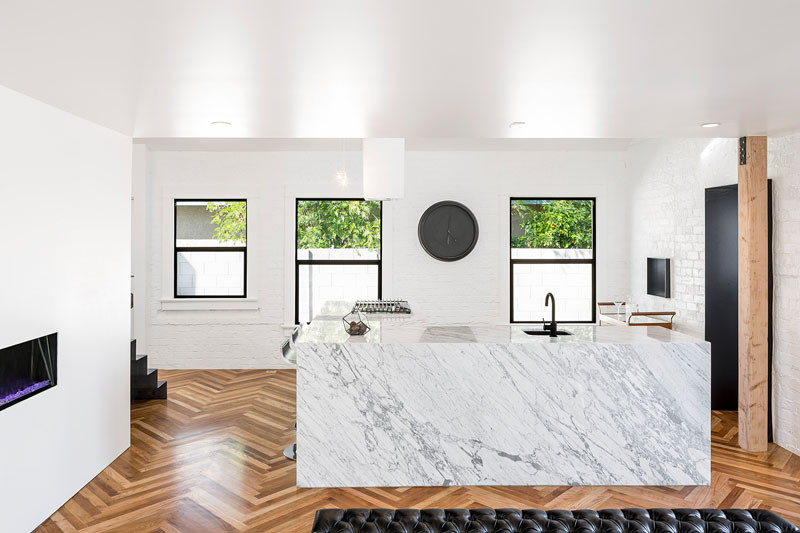 ---
The second kitchen, which is tucked away off to the side, is where the food prep and cleanup is done.
---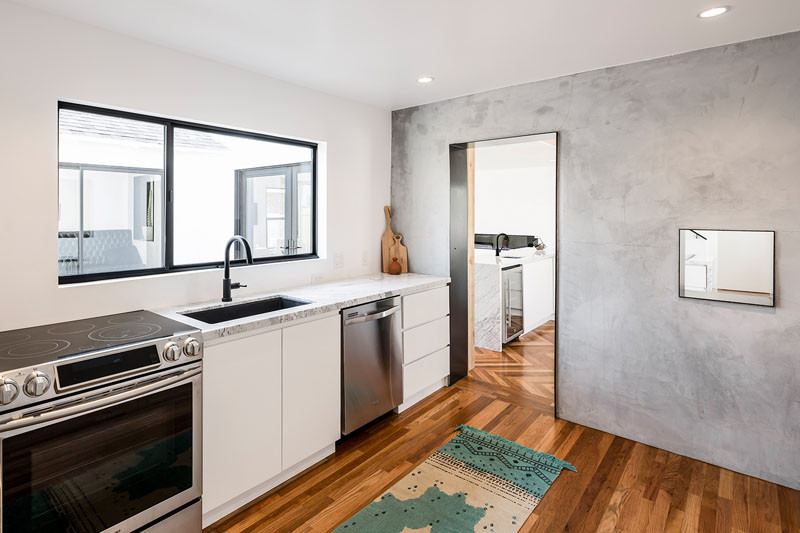 ---
The home has a few bedrooms, like this guest room.
---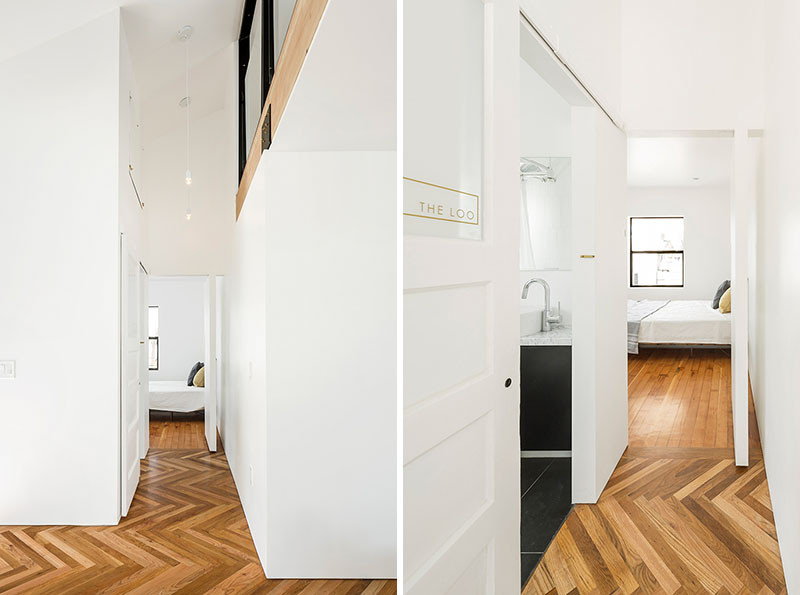 ---
In this guest bedroom, there's a window with views of the street, and an original fireplace.
---
---
In the bathroom, the original 100 year old clawfoot tub was refinished and positioned to contrast against the rustic red brick.
---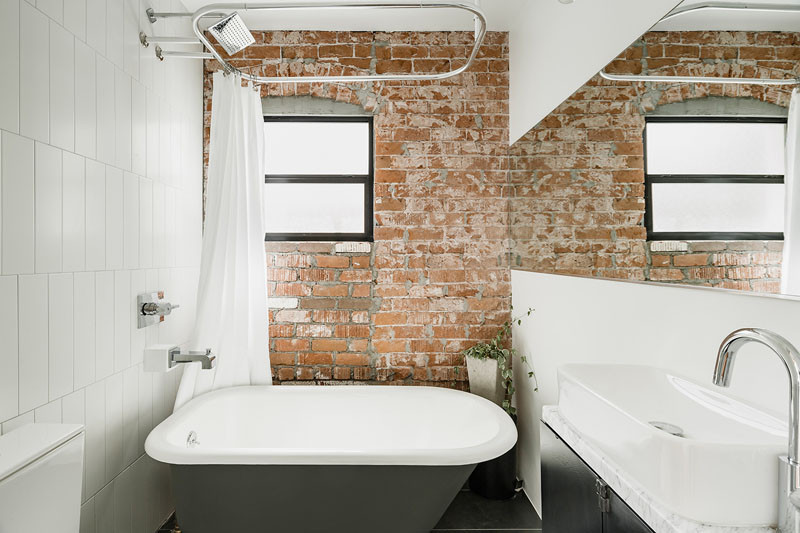 ---
The palette throughout the house has been kept bright with white walls and light wood flooring, however there are touches of black throughout the home.
---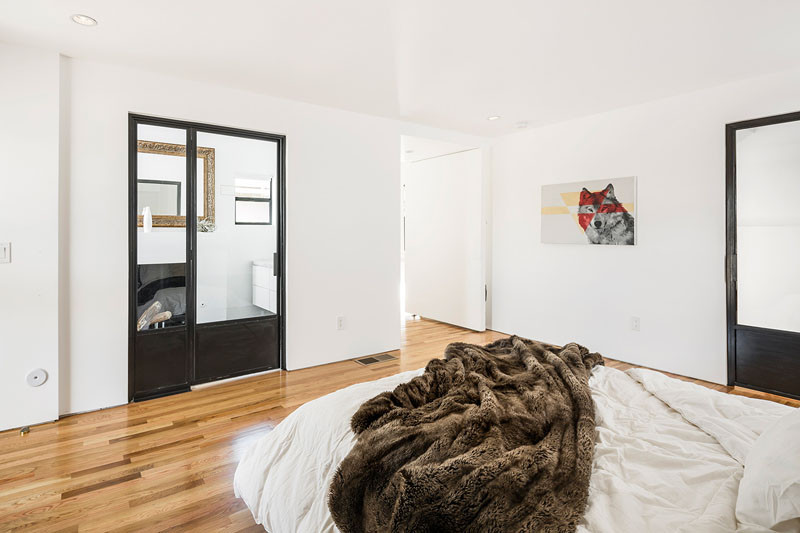 ---
Like the black tile in this bathroom.
---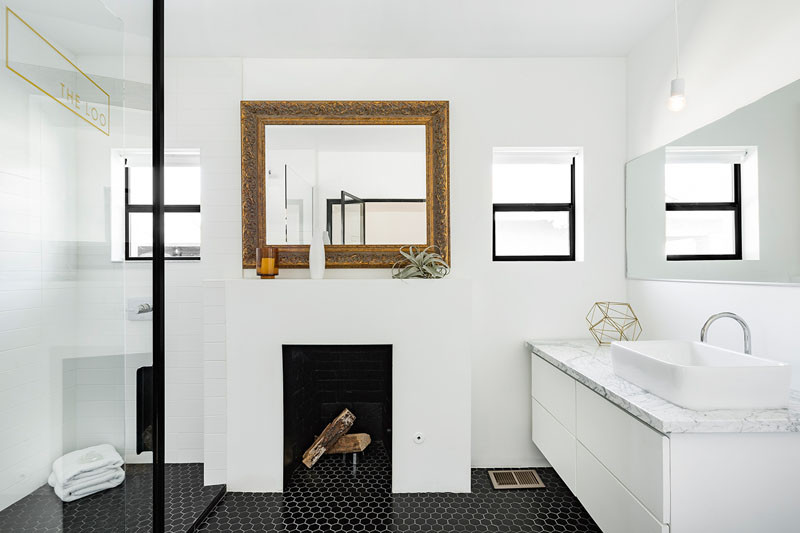 ---
Back into the living/kitchen area, there's a floating two-tone staircase made of wood and steel that leads the way to the loft.
---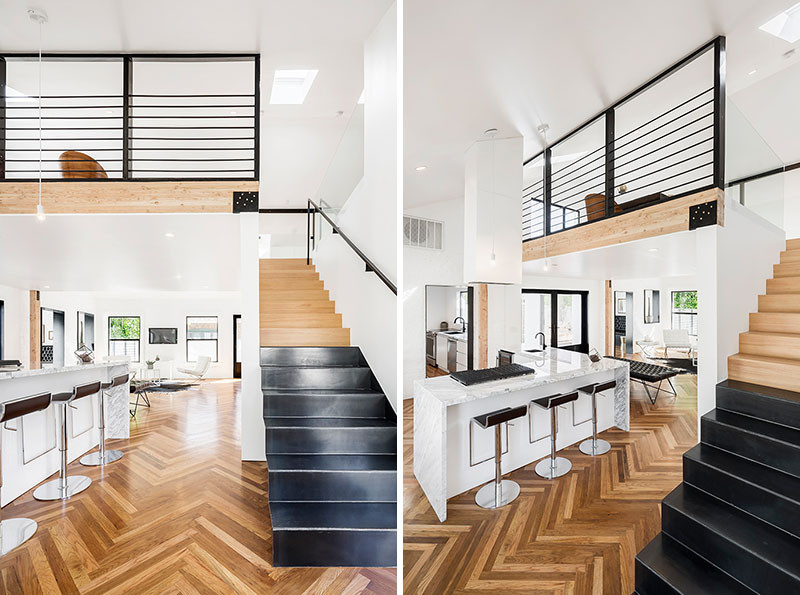 ---
The lofted area was engineered to add 400 square feet to the house and provide room for an additional bedroom.
---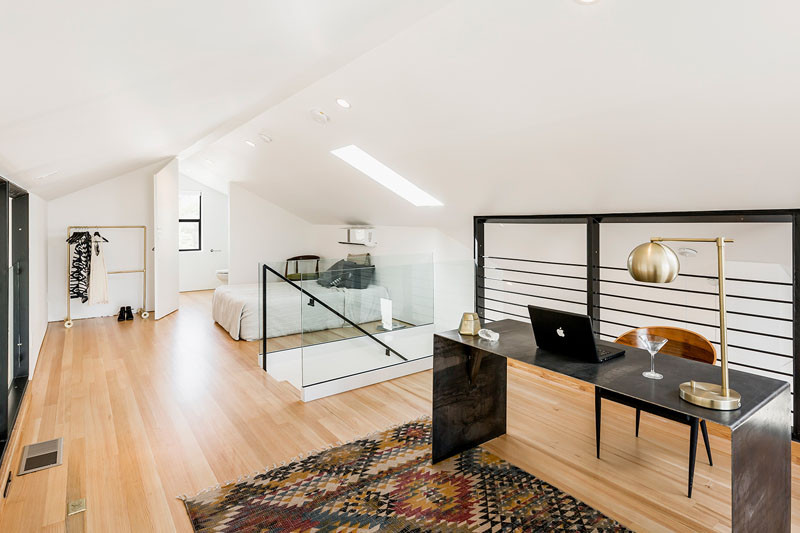 ---
The bedroom shares the space with a work area that overlooks the living room downstairs.
---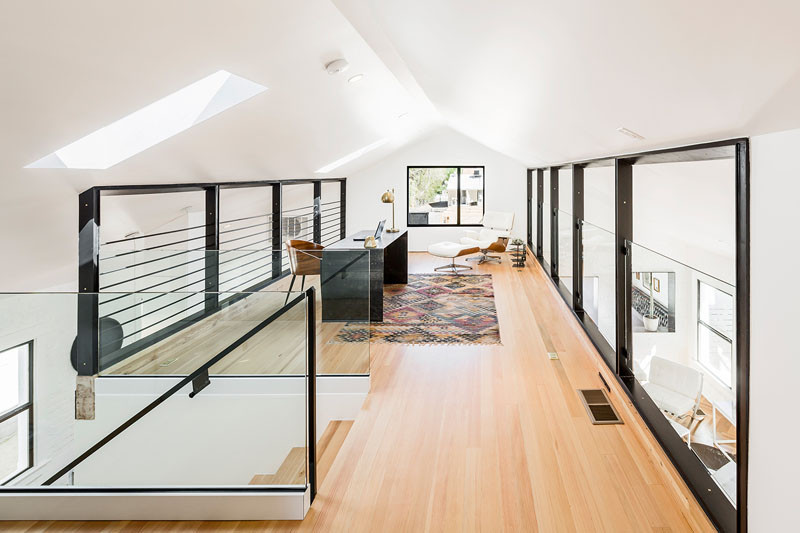 ---
In the bathroom, there's a large shower with white tiles.
---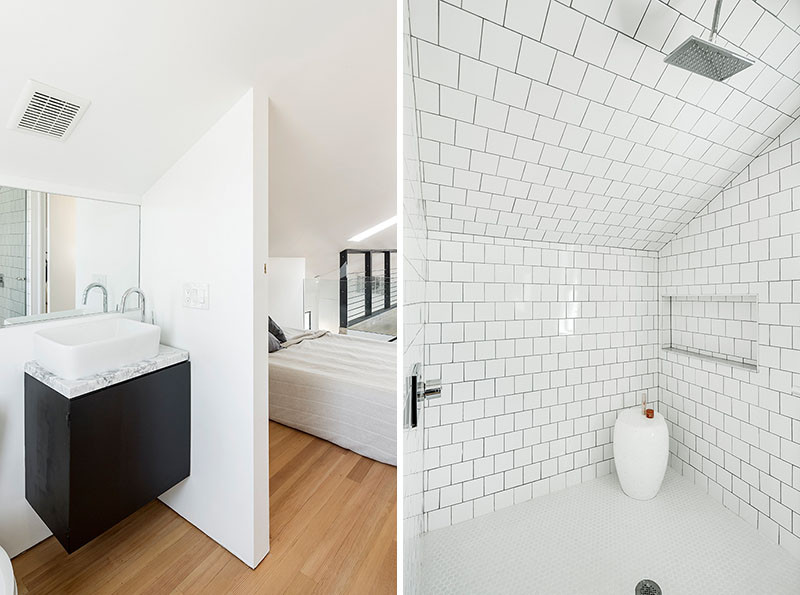 ---