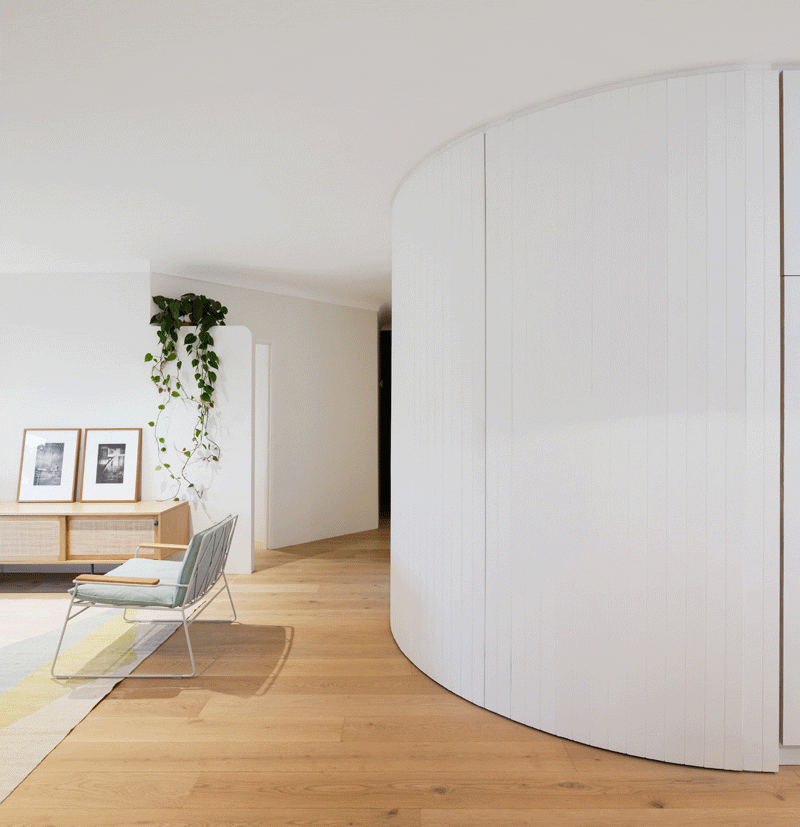 When Jemima Retallack and Mitchell Thompson of design firm Retallack Thompson, were updating an apartment in Sydney, Australia, they designed a solution to hide storage behind a curving wall between the living and dining area.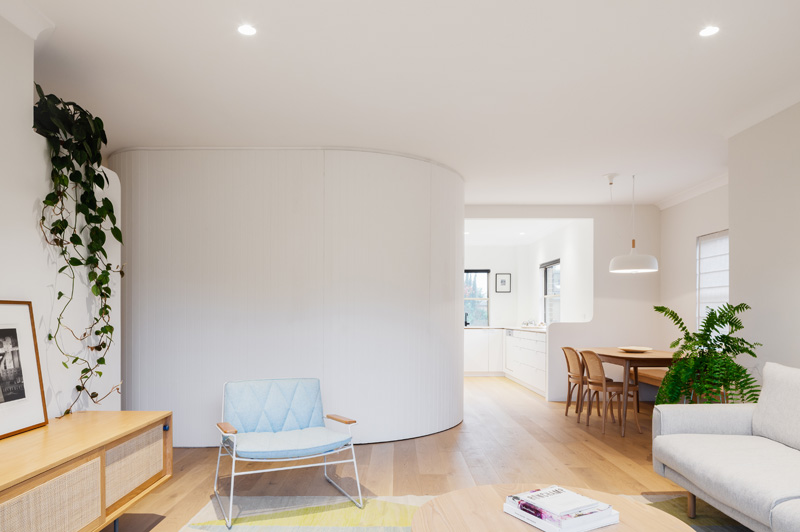 The curved wall is visible from most of the apartment, so the designers took care to design an almost invisible solution, so that it doesn't dominate the space.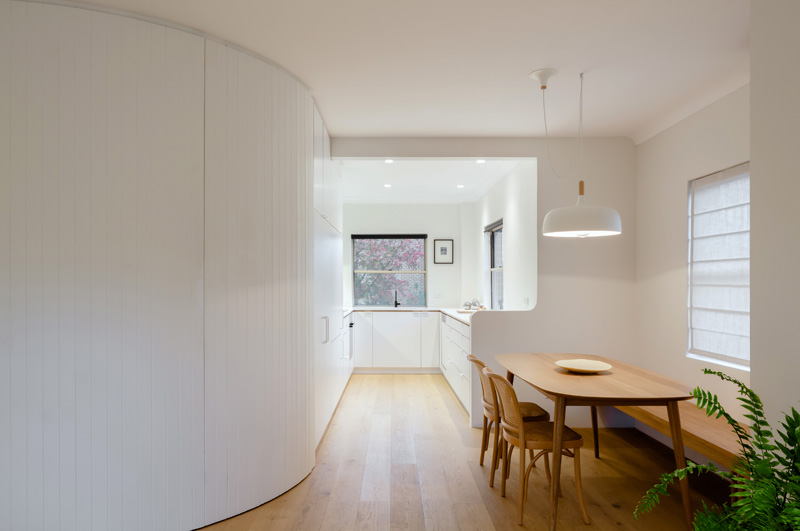 The curved wall opens up the room, and creates a pleasant flow when moving about the space.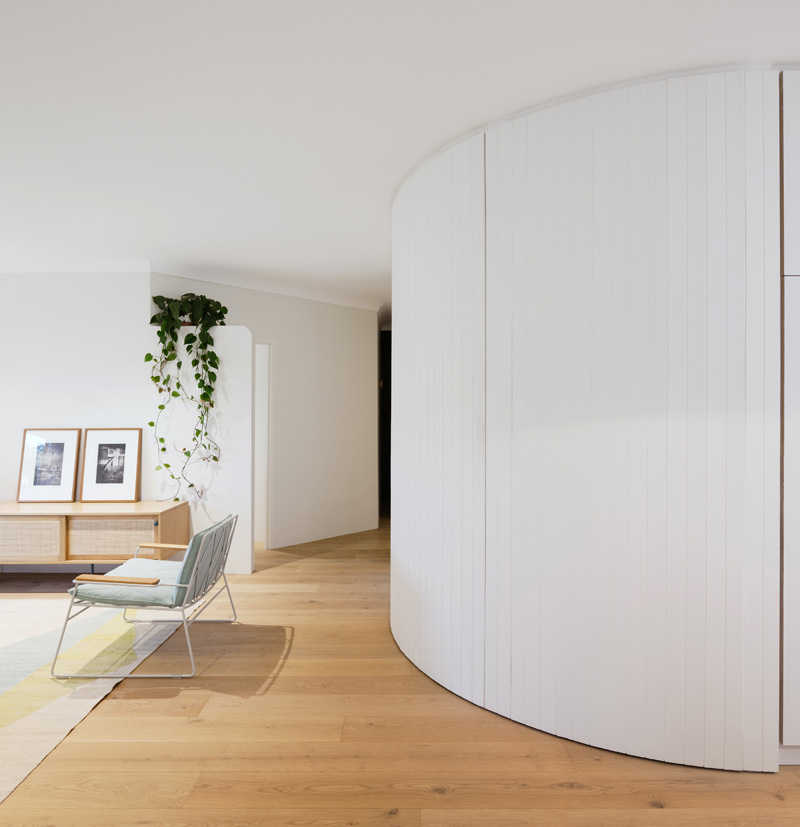 Inside, the wall is hiding a fully stocked bar and wine rack.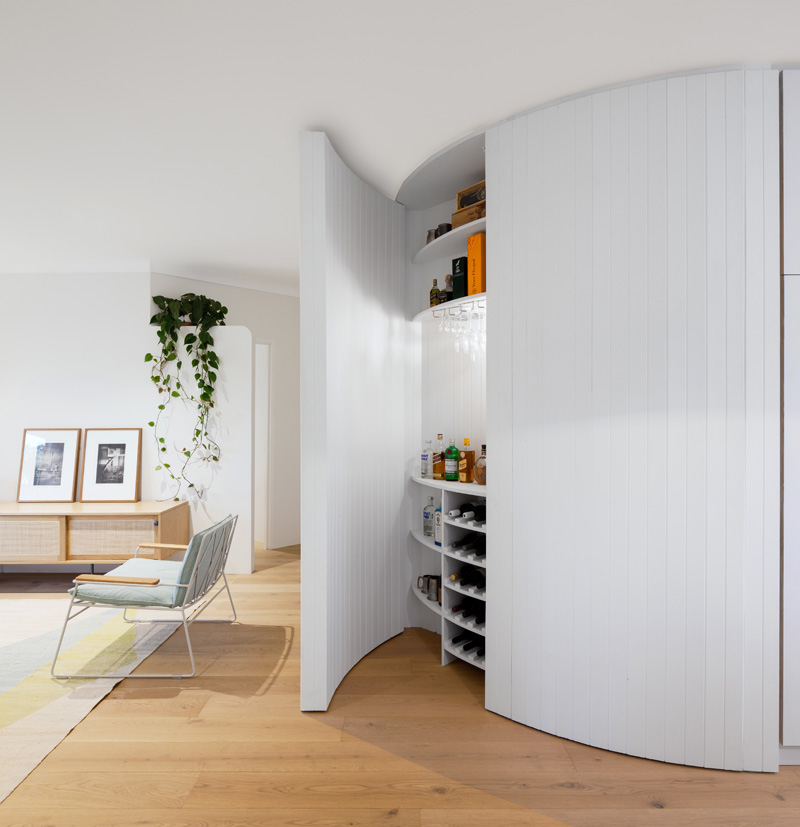 There is also a second space for some much needed utility storage.