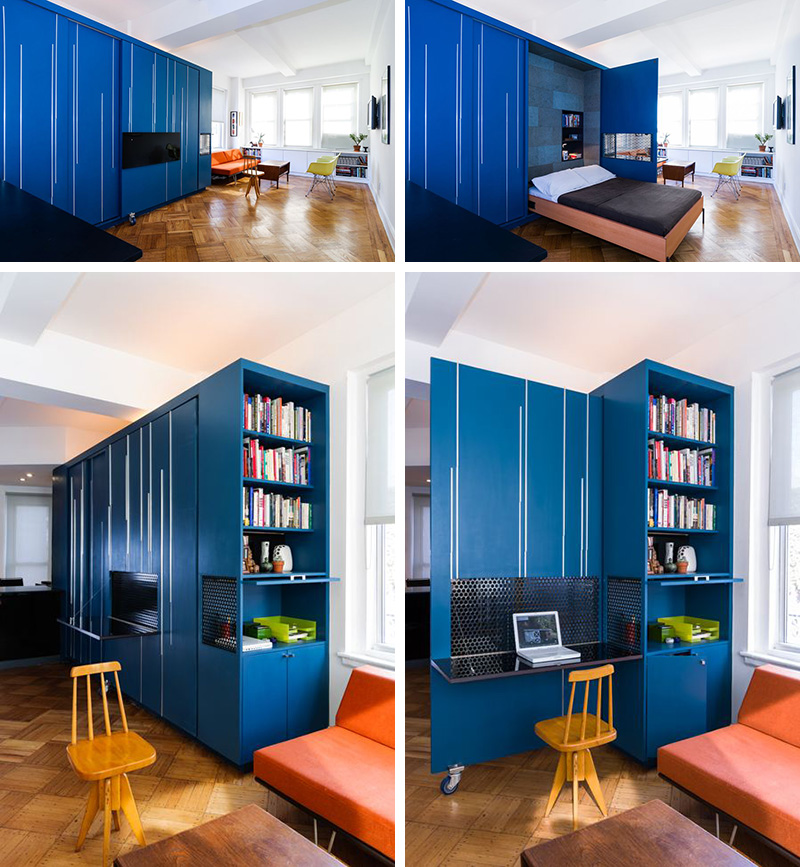 Michael K Chen Architecture , designed a cabinet that hides a bed, desk, table, closet and kitchen storage, for this 400 square foot apartment in New York.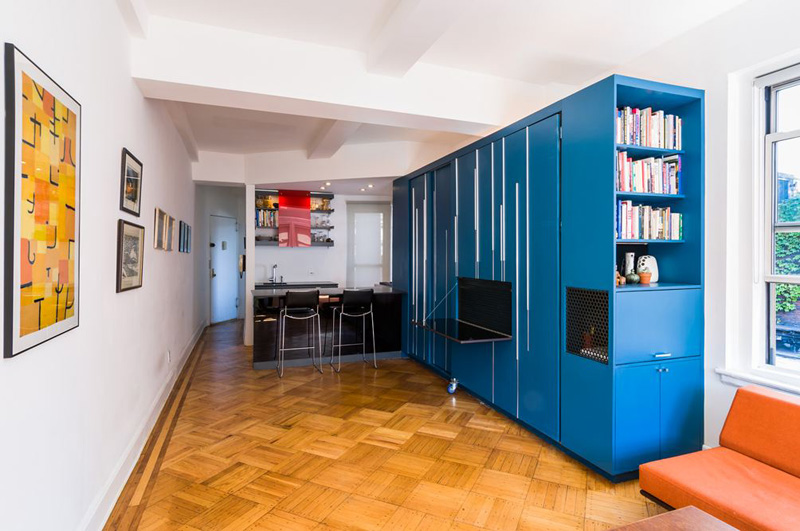 The architect's description
Bigger than furniture; smaller than architecture. A renovation of a 400 square foot studio in Manhattan.The client is a young single man who entertains frequently, has houseguests, and works occasionally from home. The challenge is to incorporate all of the aspects of a larger space for work and entertaining within a compact studio apartment.
Rather than the typical Manhattan approach of dividing a small space into even smaller individual rooms and spaces, a strategy of extreme density and flexibility is employed. A single oversized custom cabinetry piece is inserted along one wall.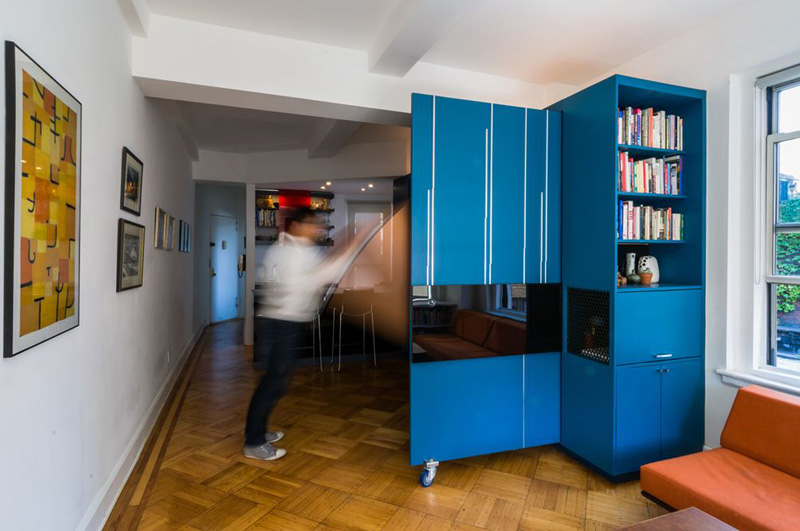 The cabinet is packed with all of the functional components of a larger apartment including a bed, a nightstand, a closet, a home office, a library, kitchen storage, and most of the lighting for the room.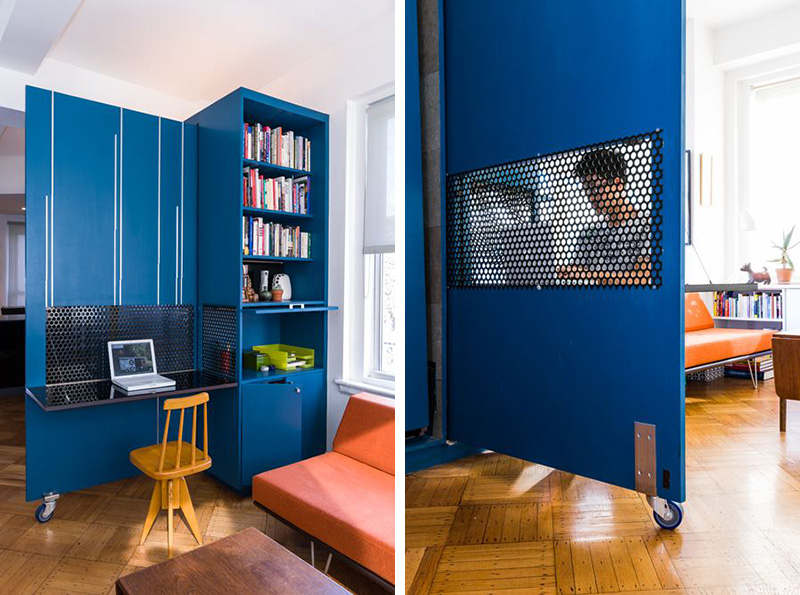 When these elements are packed away, the open space of the apartment is airy and loft-like.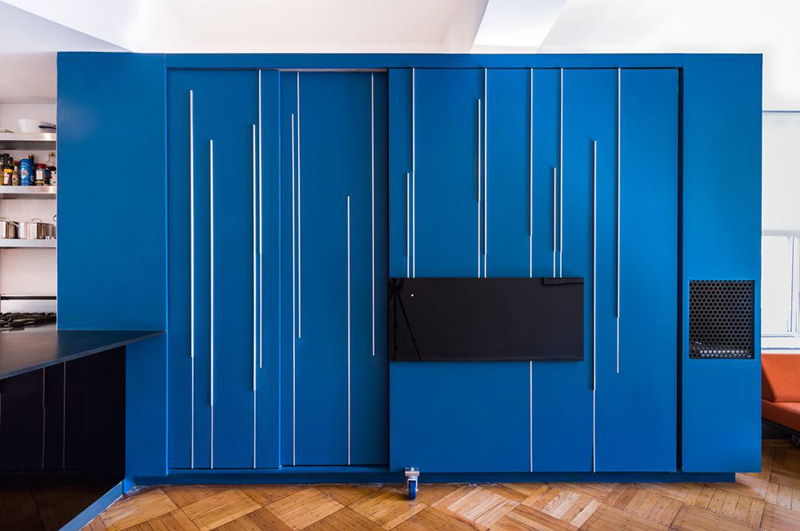 The domestic spaces of the apartment can be expanded progressively and adjusted via a reconfigurable series of doors and panels that can slide and pivot open and closed creating all of the individual spaces of the apartment and to transform it for various uses.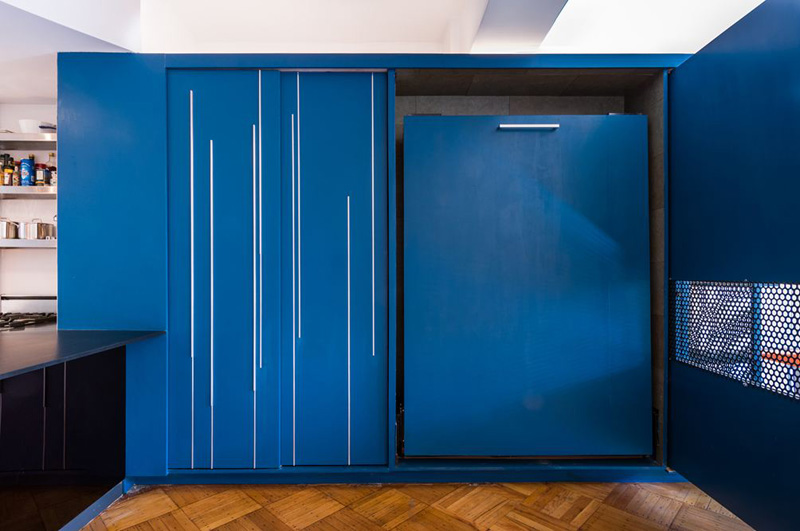 Spaces can be calibrated to be private or more porous with via reflective secondary panels that open to reveal perforated lacquered metal screens.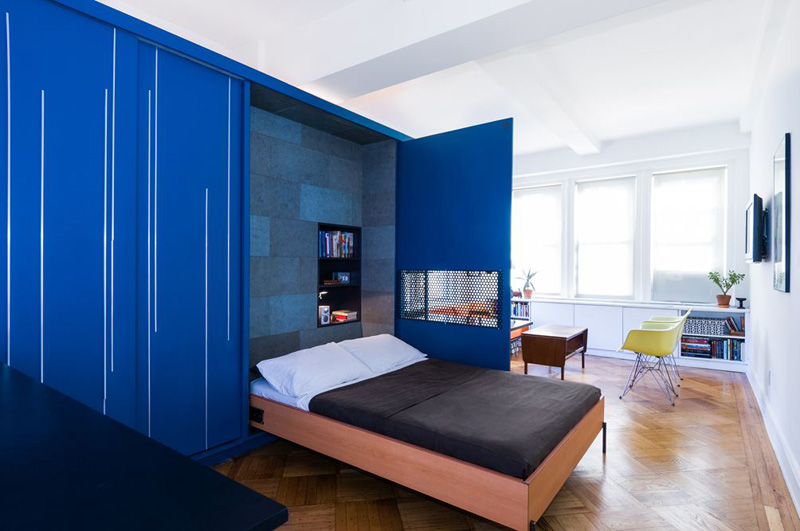 The mass of the blue cabinet is broken by a series of aluminum billets recessed into the surface.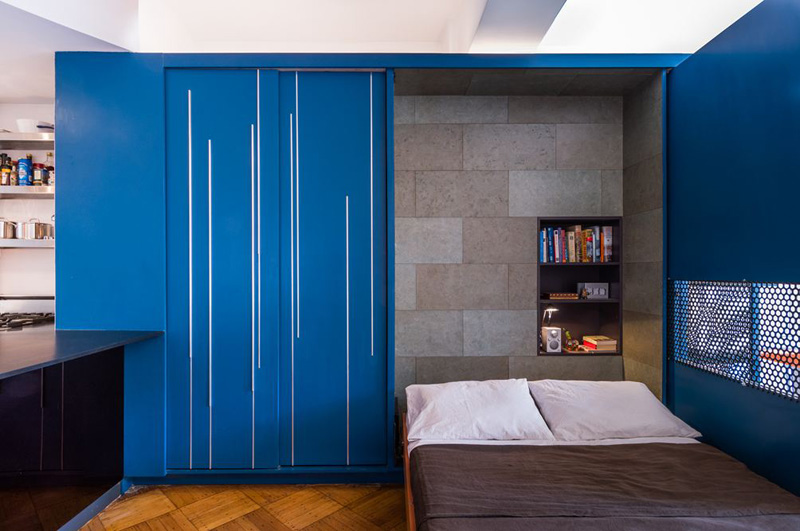 The width of the aluminum elements varies according to body positions and heights, creating grips and handles with which to operate the cabinet. They function to subtly choreograph movement across the surface.