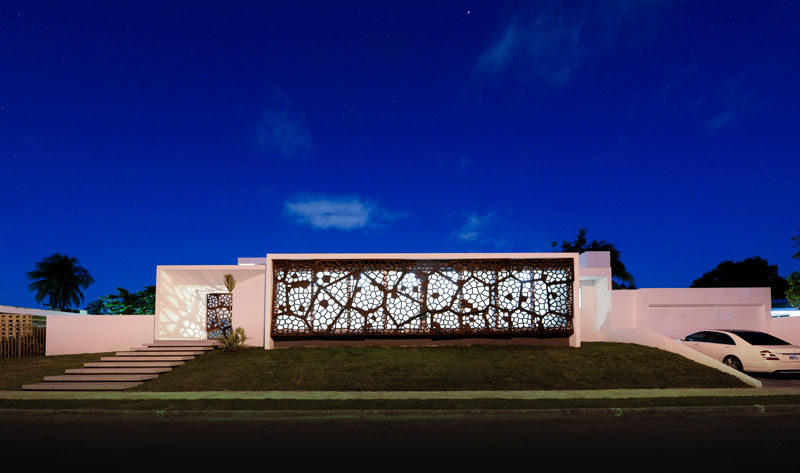 When Diaz Puanetto Arquitectos were designing the renovation of this home in San Juan, Puerto Rico, they decided to include an artistic screen on the front of the house.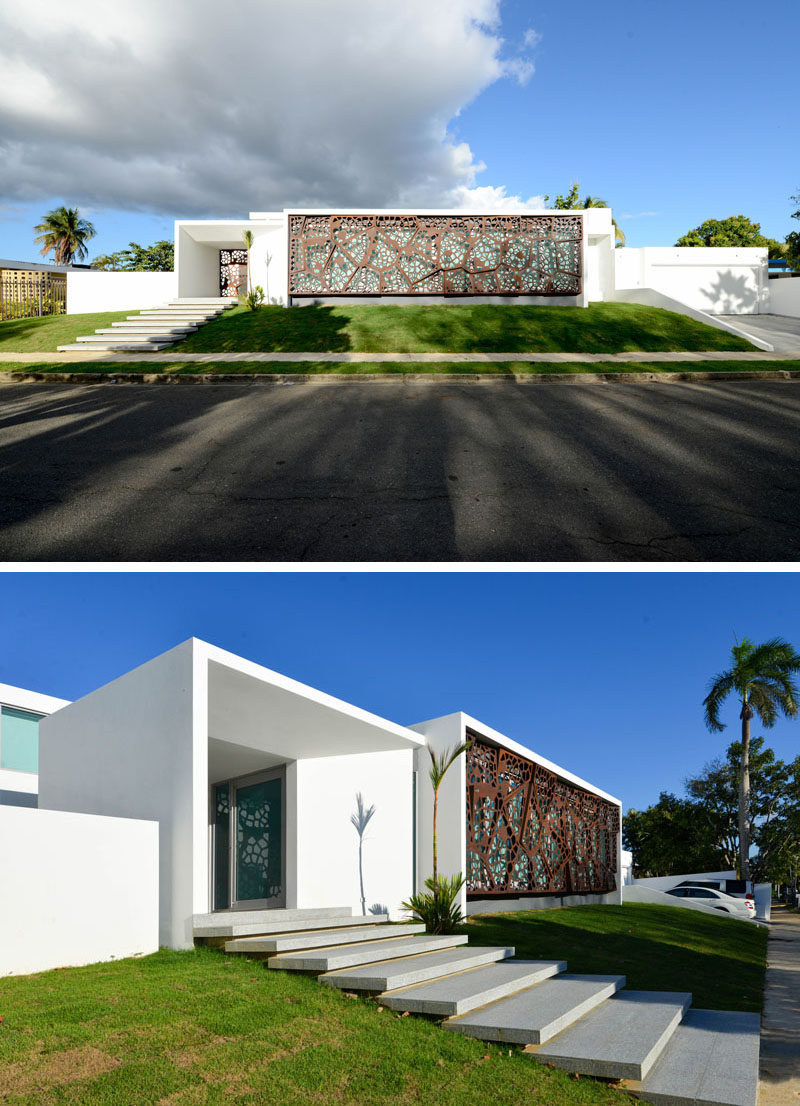 ---
The screen, made from weathering steel, allows the family to have the front sliding doors open for air flow, but at the same time, the screen provides privacy and security.
---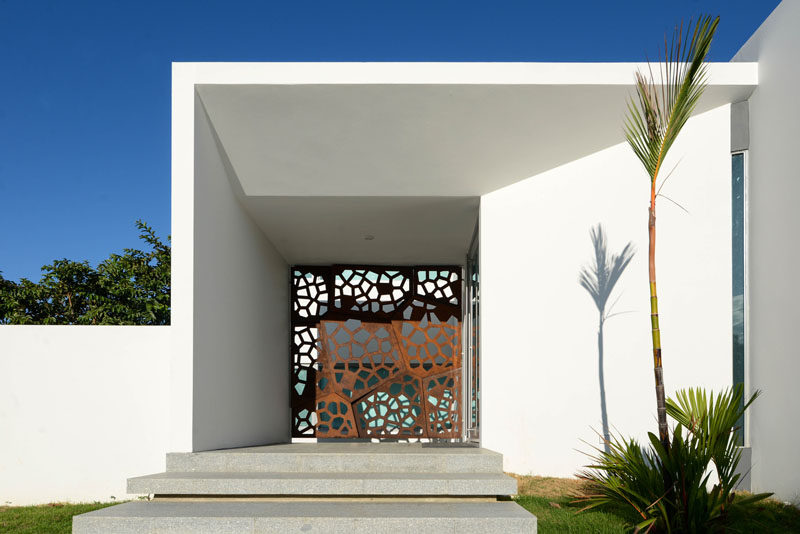 ---
From the inside of the home, the screen becomes a large piece of artwork that covers one wall.
---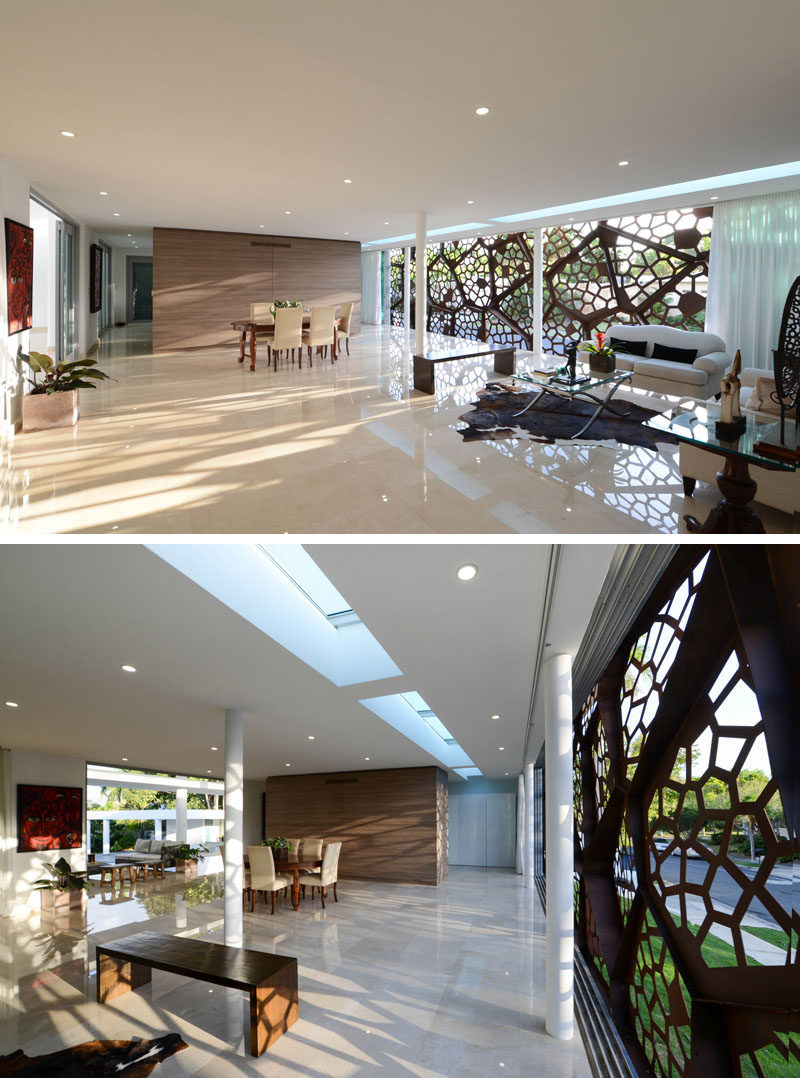 ---