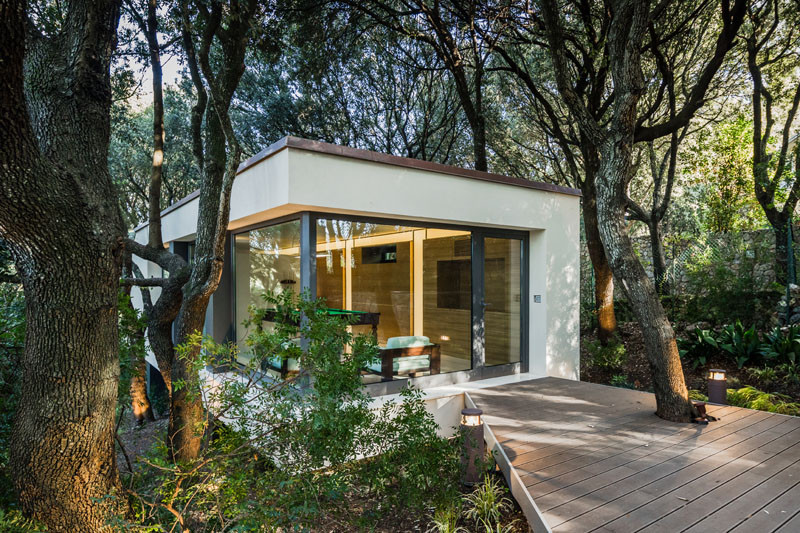 Photographer João Morgado, has sent us photos that he took of a small detached extension to a home in Sassari, Italy, that was designed by Officina29 Architetti.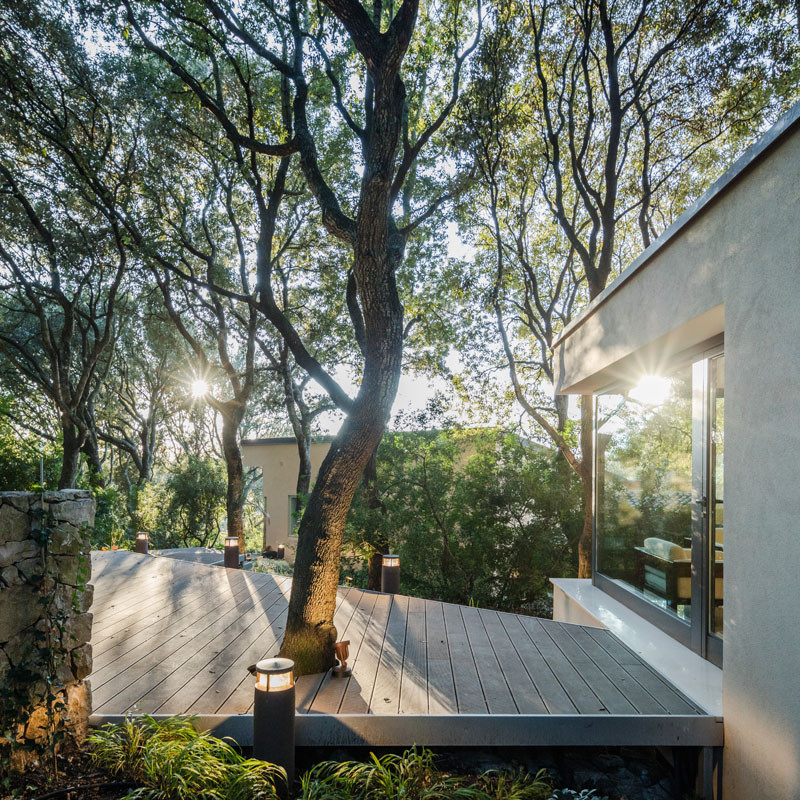 ---
Located close to the main home, a wooden walkway leads you to the extension.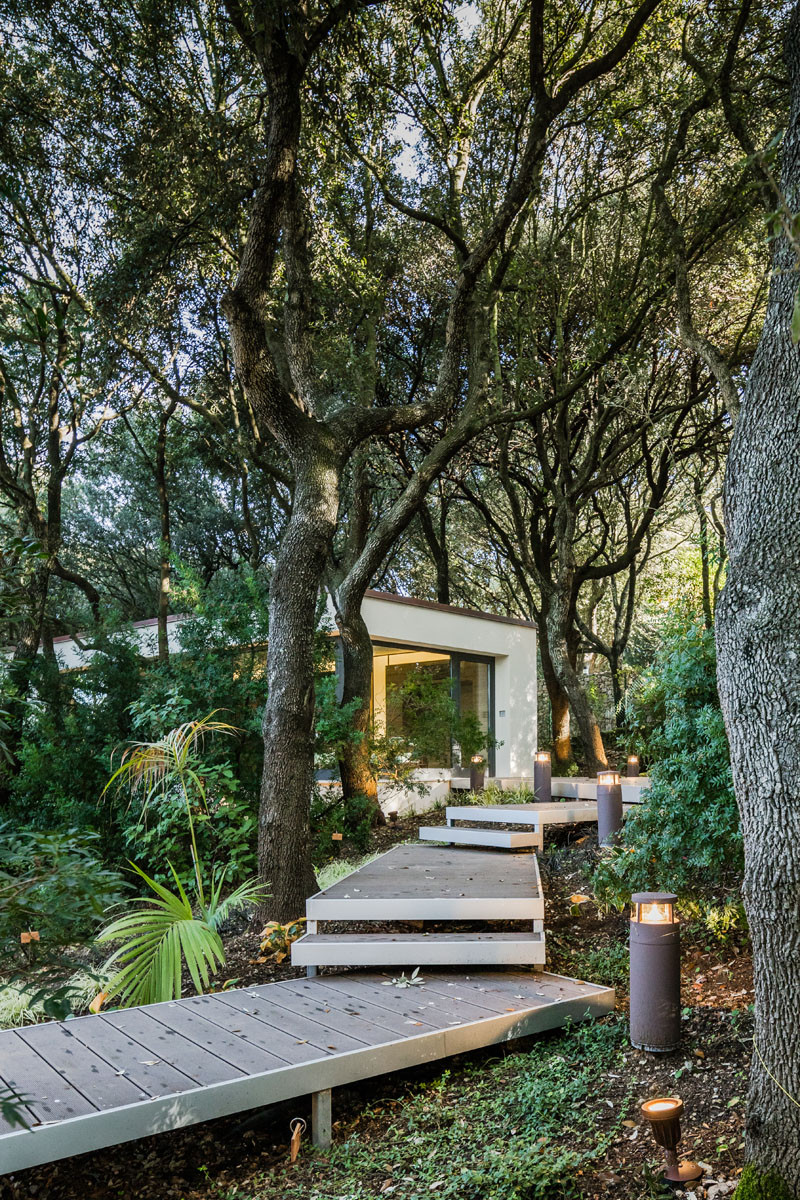 ---
When building the extension, all of the natural elements were respected and not one tree was cut down to make room for the building.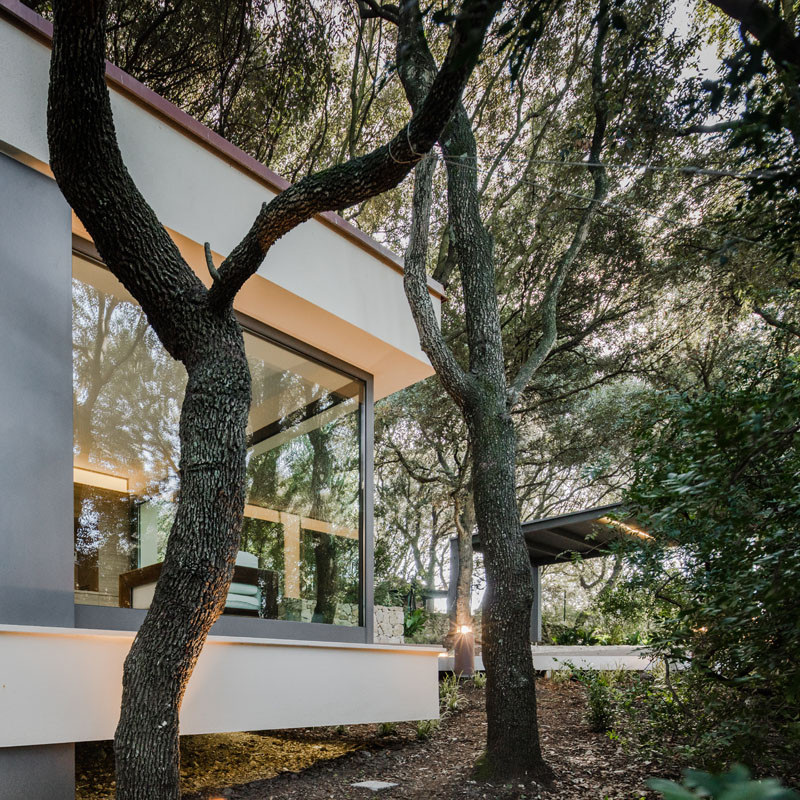 ---
Reinforced concrete pillars hold the structure, which floats above the ground and allows
native plants to grow underneath.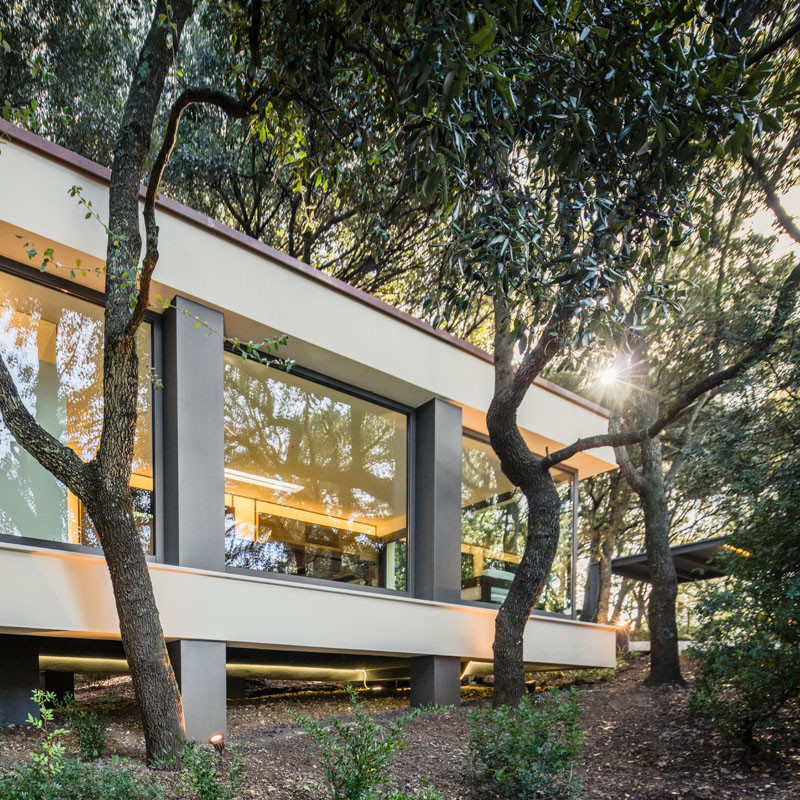 ---
When approaching the space, the windows give you a clear view of the interior.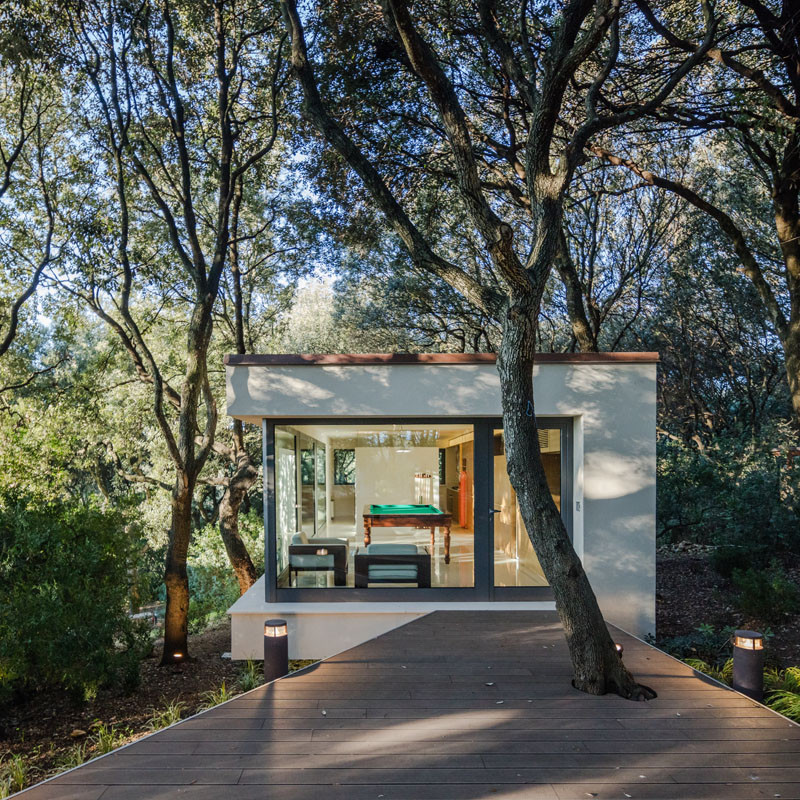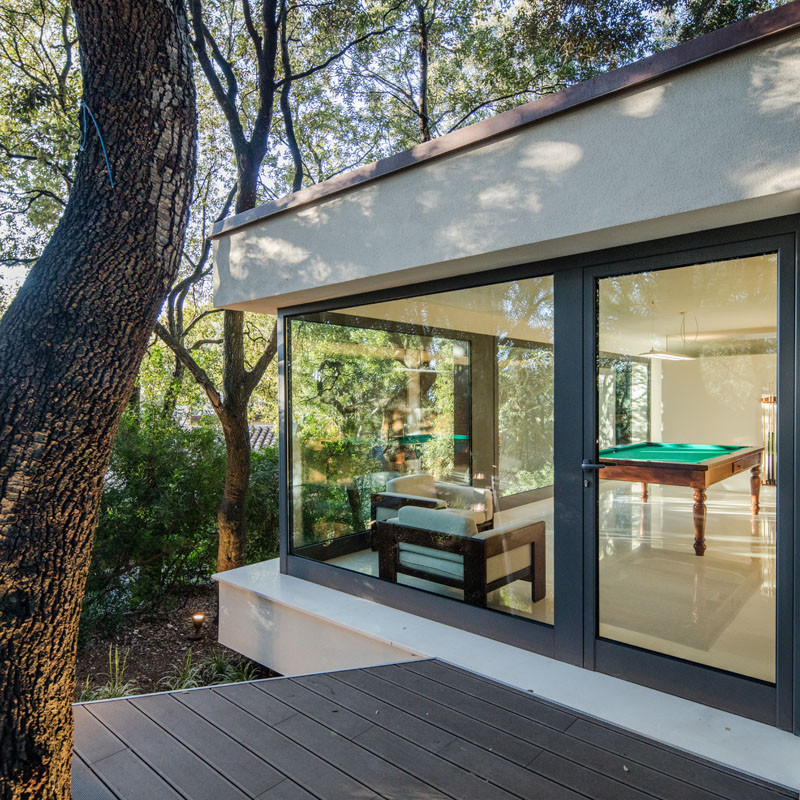 ---
The versatile two-space interior offers the possibility to switch the game room into a living room, with a kitchenette, a bathroom and a bedroom.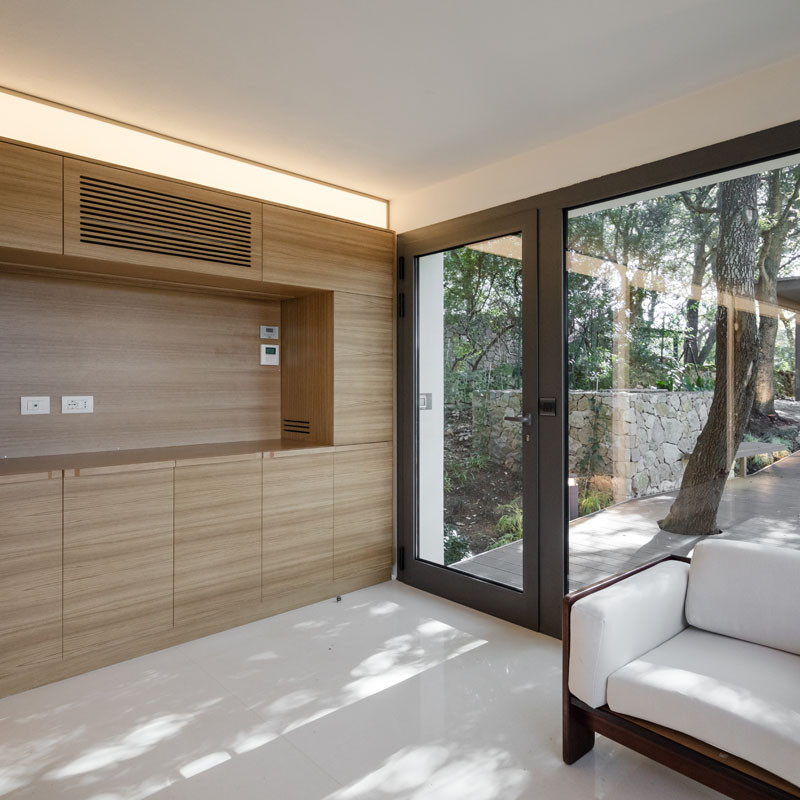 ---
Here it is set up as a games room.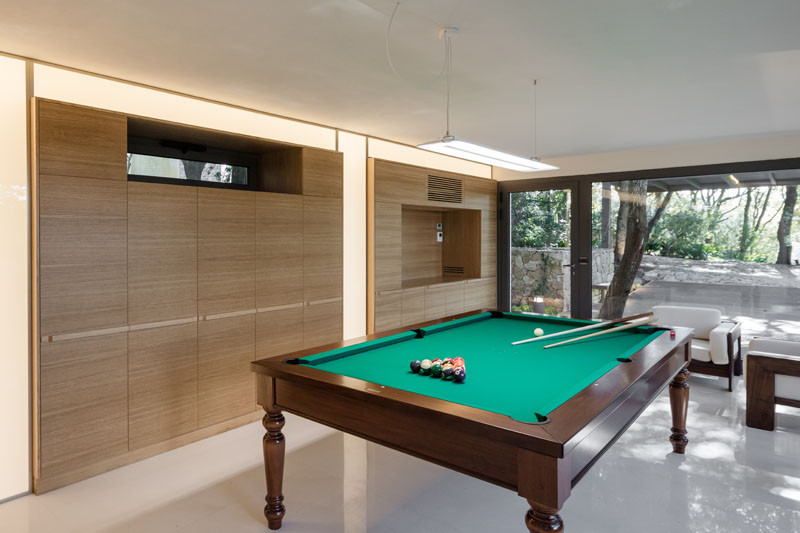 ---
Large windows provide uninterrupted views of the surrounding landscape.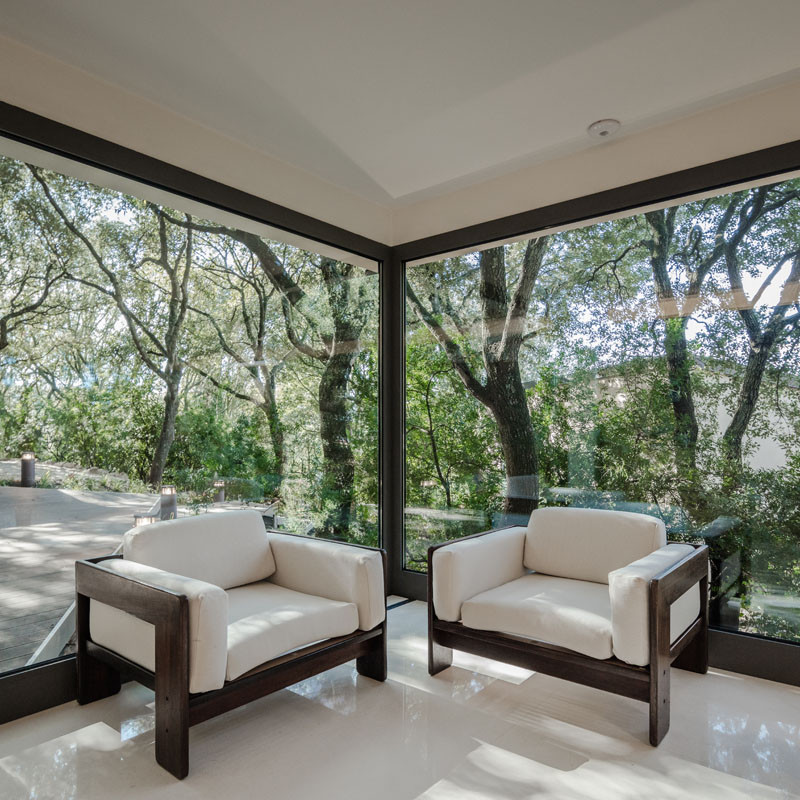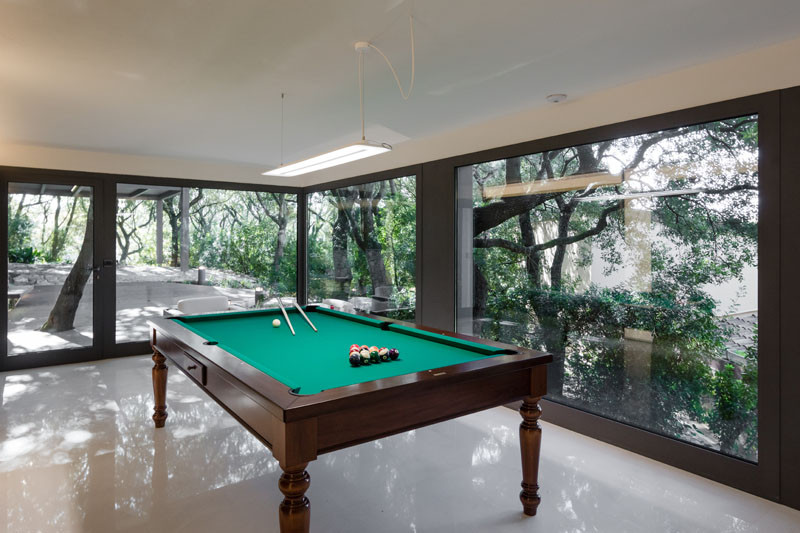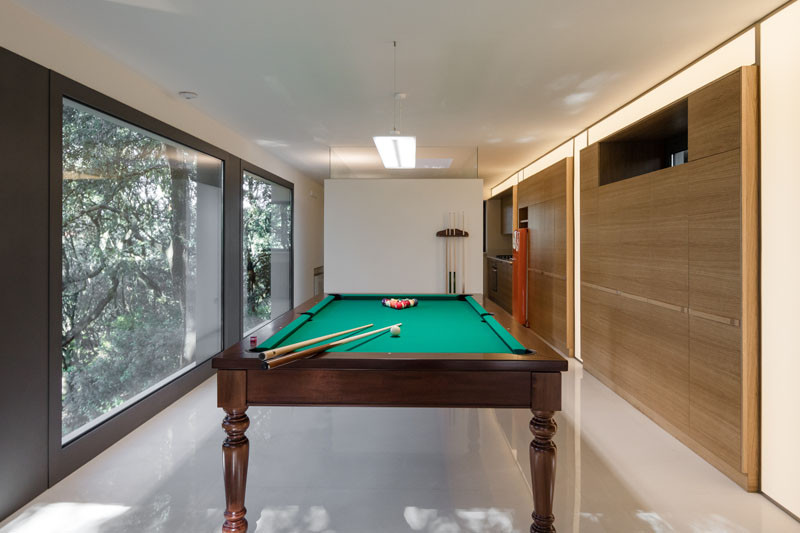 ---
The main space is separated from the kitchenette by a large white box.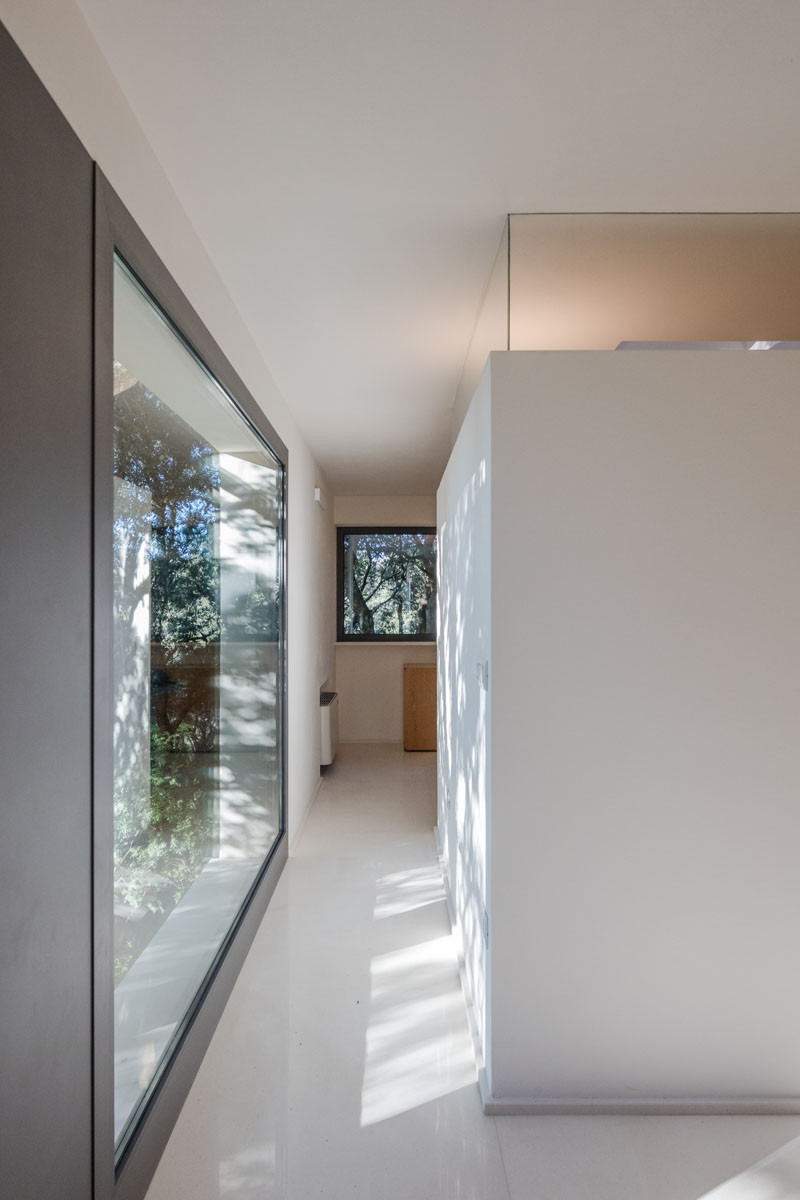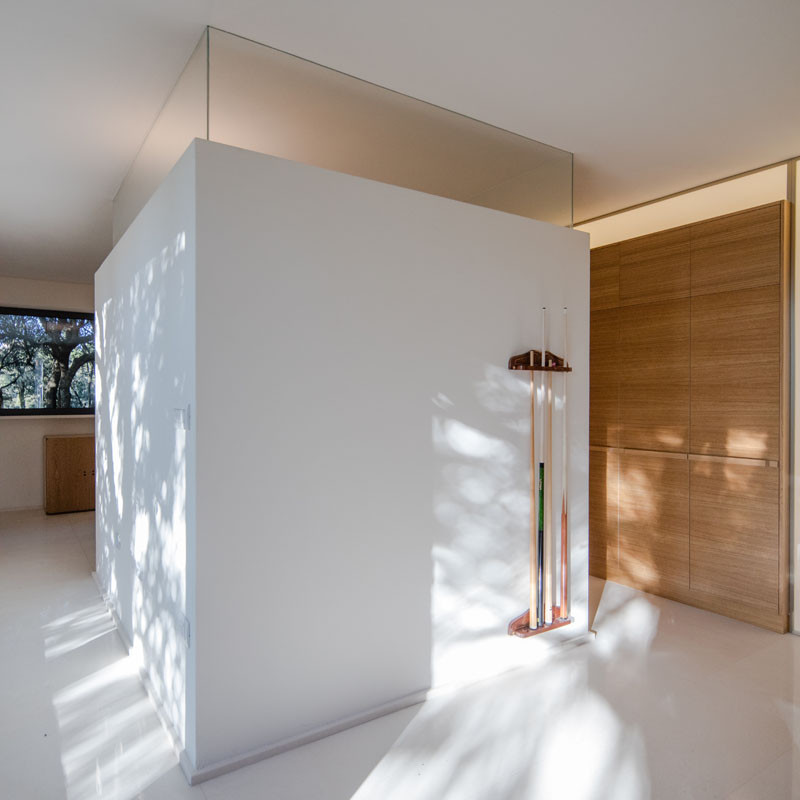 Photography by João Morgado
---
Here is a look at the kitchenette.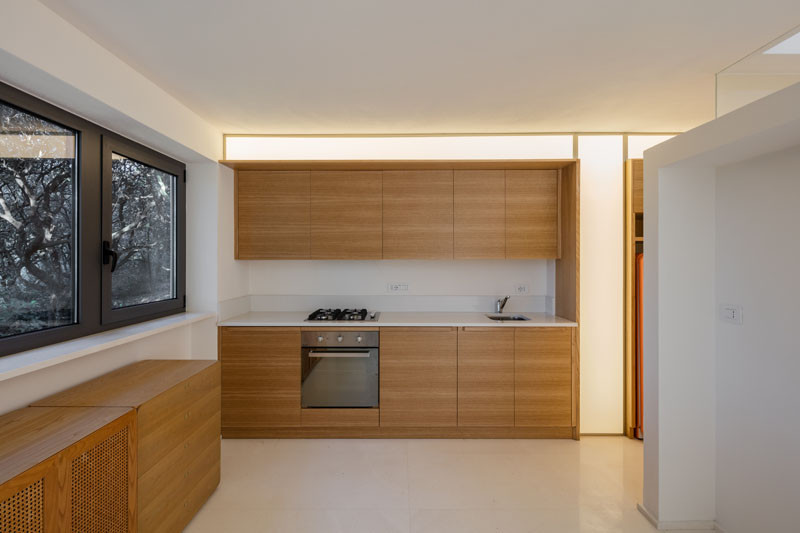 ---
Inside the white box, there's a bathroom hidden away, that has natural light from the skylight above.