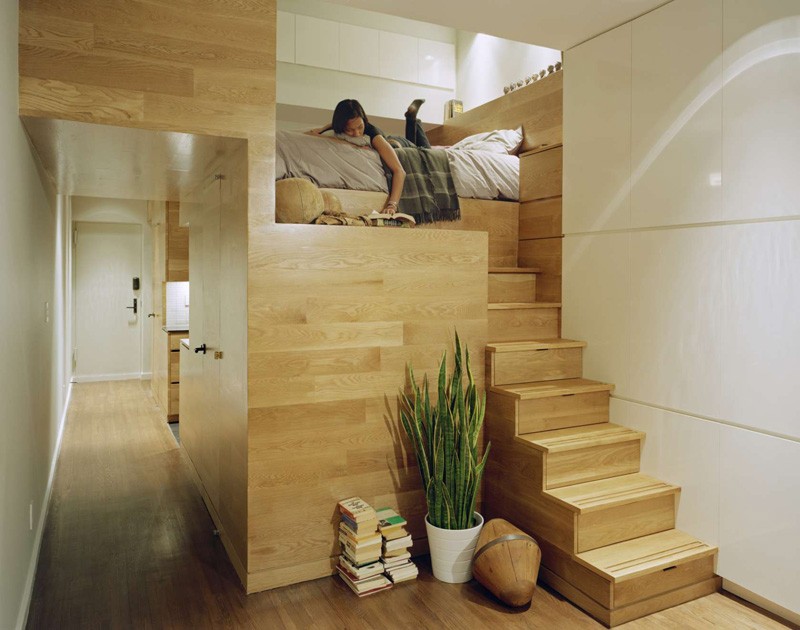 Jordan Parnass Architecture has designed a creative loft solution for a 500 square foot apartment in New York.
The architect's description
Living and working in under 500 square feet, the client had been pushing the limits of what his apartment, in its current configuration, would accommodate. He'd purchased the studio back in 1999, before the boom of the last decade, and wasn't anxious to move. But between his office needs and his many toys and quirky art pieces, the apartment was jam-packed and nothing had a place.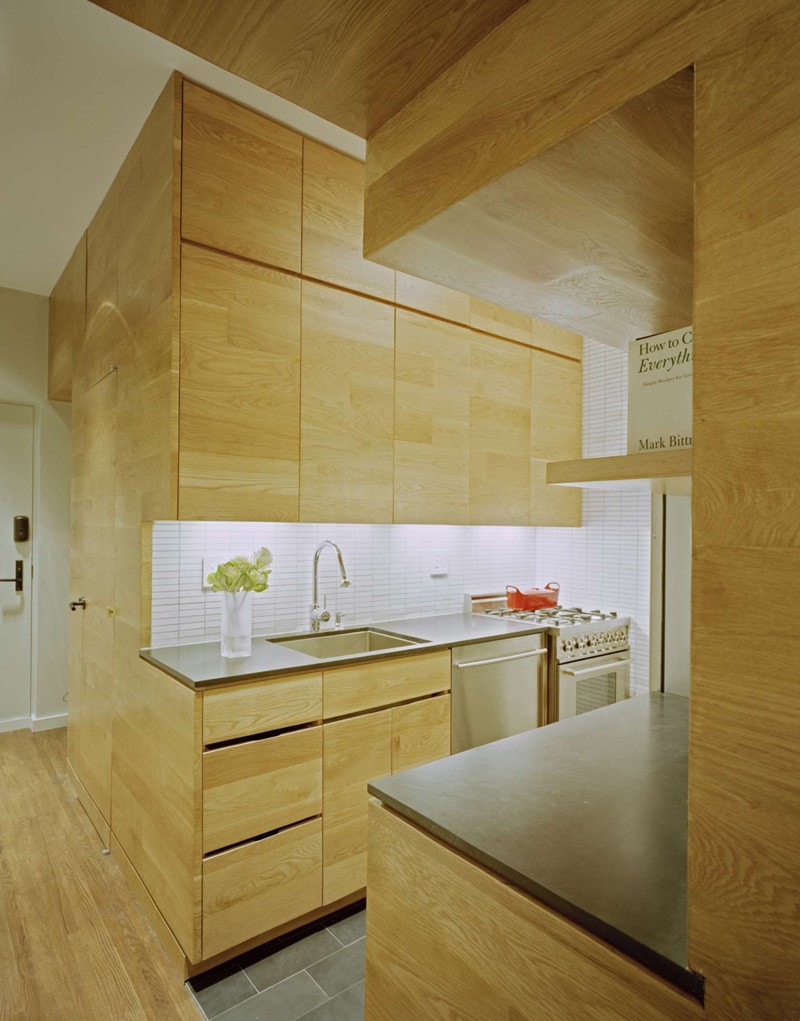 After walking the space with the client, observing and listening, JPDA established some clear design objectives for the remodel. The first was to get rid of the clutter. This meant storage – and lots of it. The second was to define and organize the functional spaces for cooking, cleaning, dressing and sleeping – lending some visual clarity to the environment. The third was to make it more "grown-up."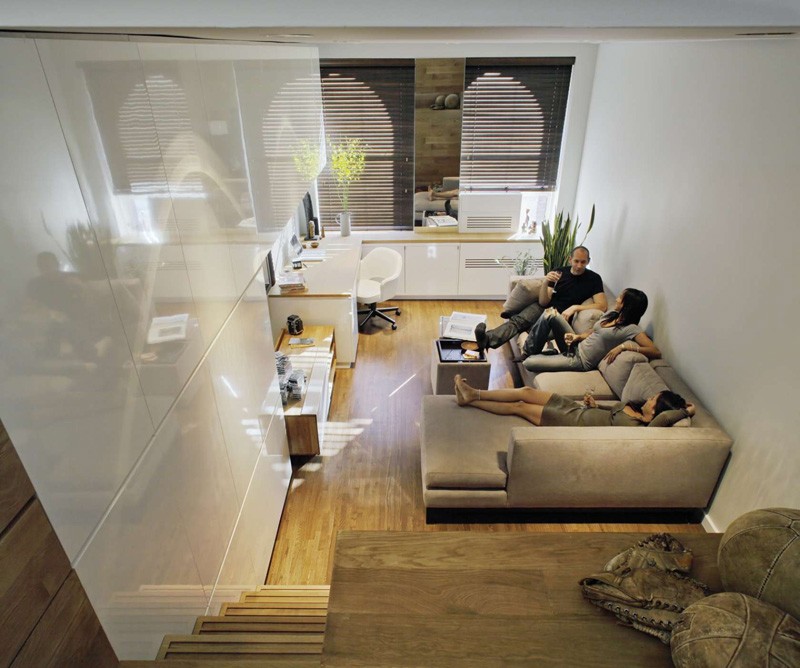 A restrained minimal palette would help make the small home an inviting retreat from the city below. The solution was ultimately about exploiting every opportunity for storage, and then combining those spaces and the kitchen, bathroom, and sleeping loft into an intricately sculpted wood-paneled central service core.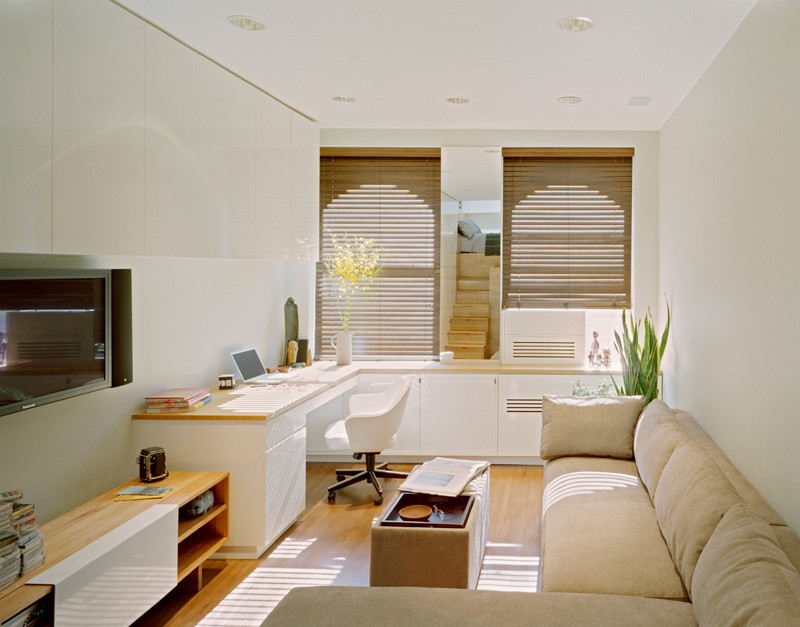 The space outside of the core area would remain as flexible as possible, and all surfaces and cabinetry would be finished in a high-gloss white to emphasize their adaptability. Millwork was installed over the entire east wall and concealed with no visible hardware.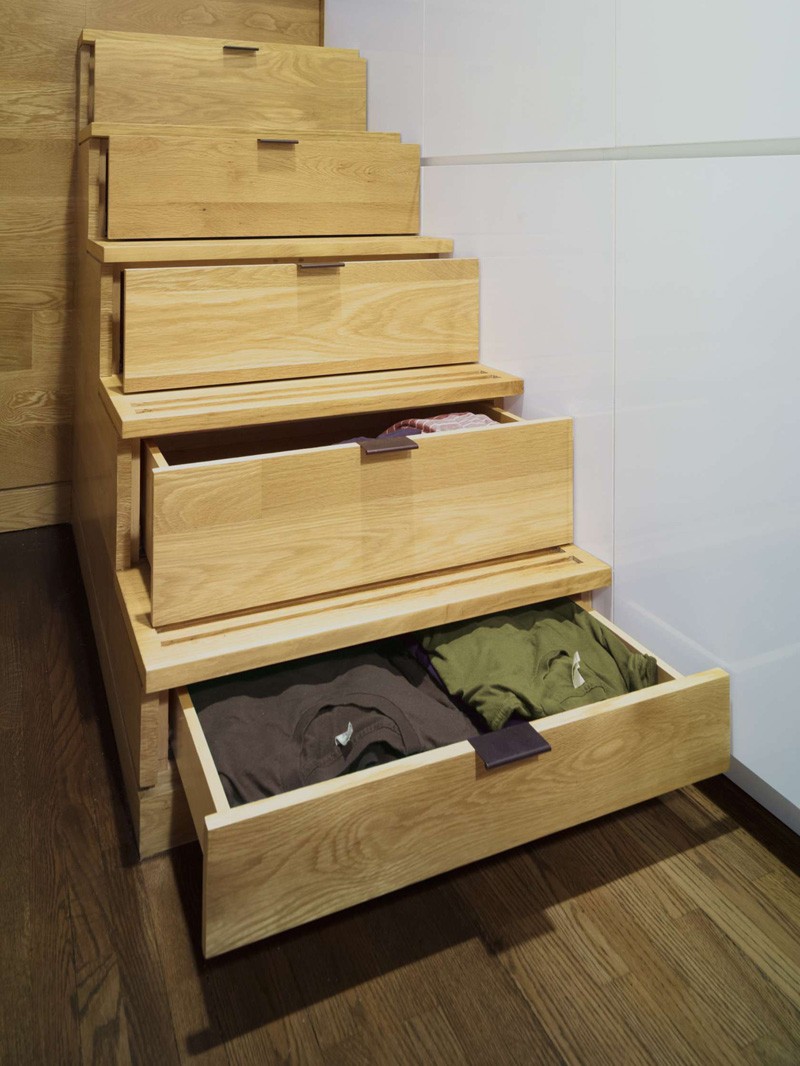 A walk-in closet was created by meticulous detailing of the sleeping loft to create the necessary clearance for Michael's 6'-2" head-height.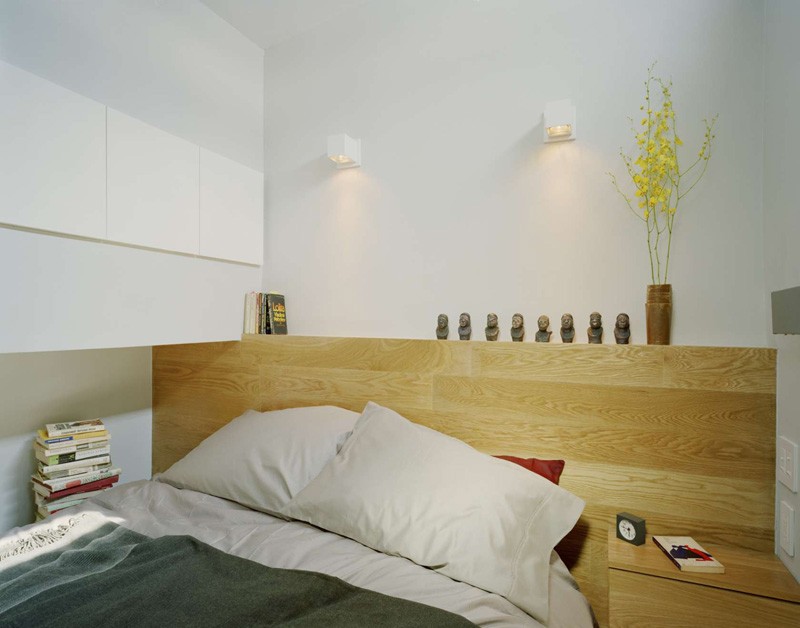 The end result is a highly efficient, flexible living space that reorganizes the modest floor plan to accommodate the space demands of both the client's professional work and personal lifestyle. The finished apartment feels airy, open and personal.