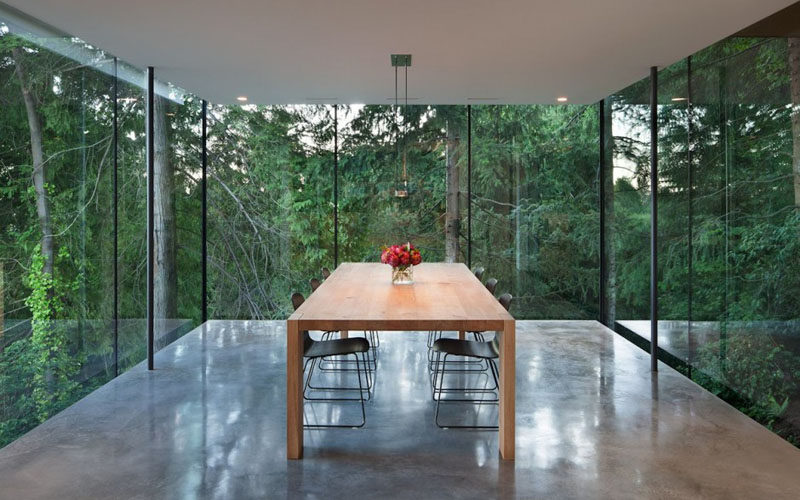 When Splyce Design were creating this house in Vancouver, Canada, they decided to project the dining room out beyond the walls of the home, and surround it almost entirely in glass to give it a sense of openness.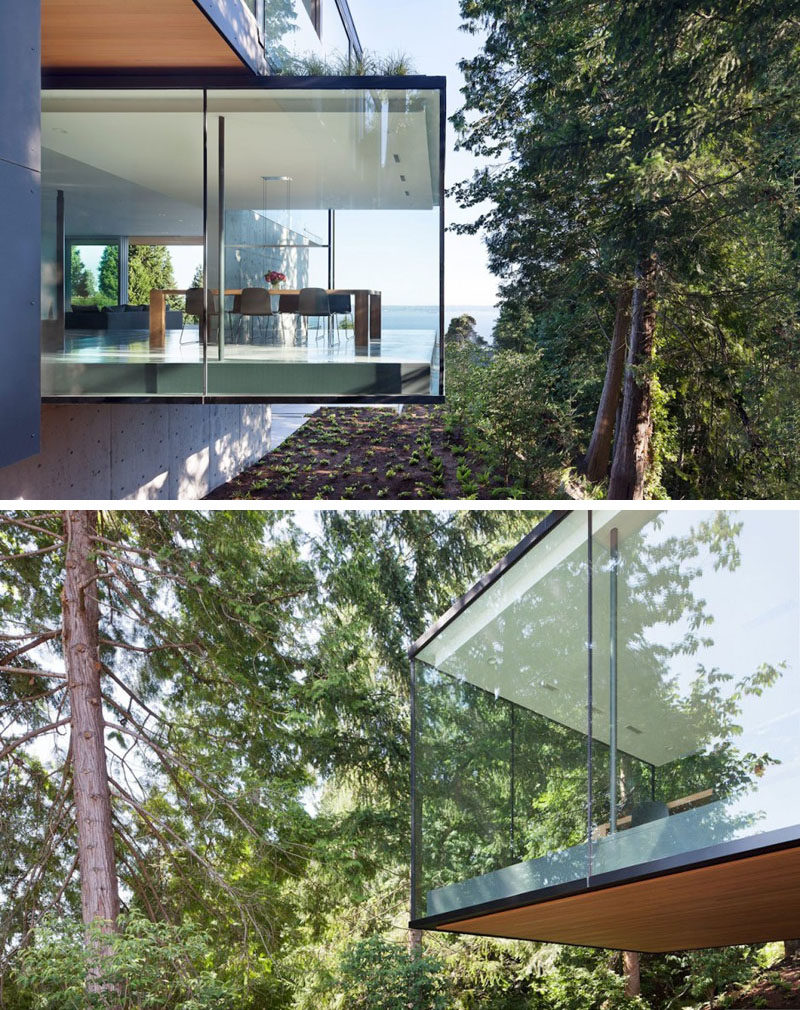 ---
Inside, the glass walls allow for plenty of natural light to flood the room, and at the same time, they provide amazing views of the forest and ocean in the distance.
---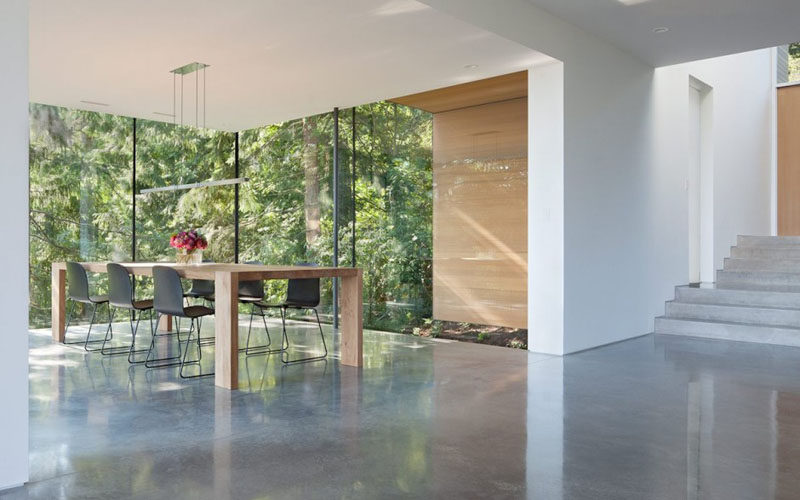 ---
When looking at the house, you can see how the dining room really projects out from the concrete foundation wall of the home.
---
---