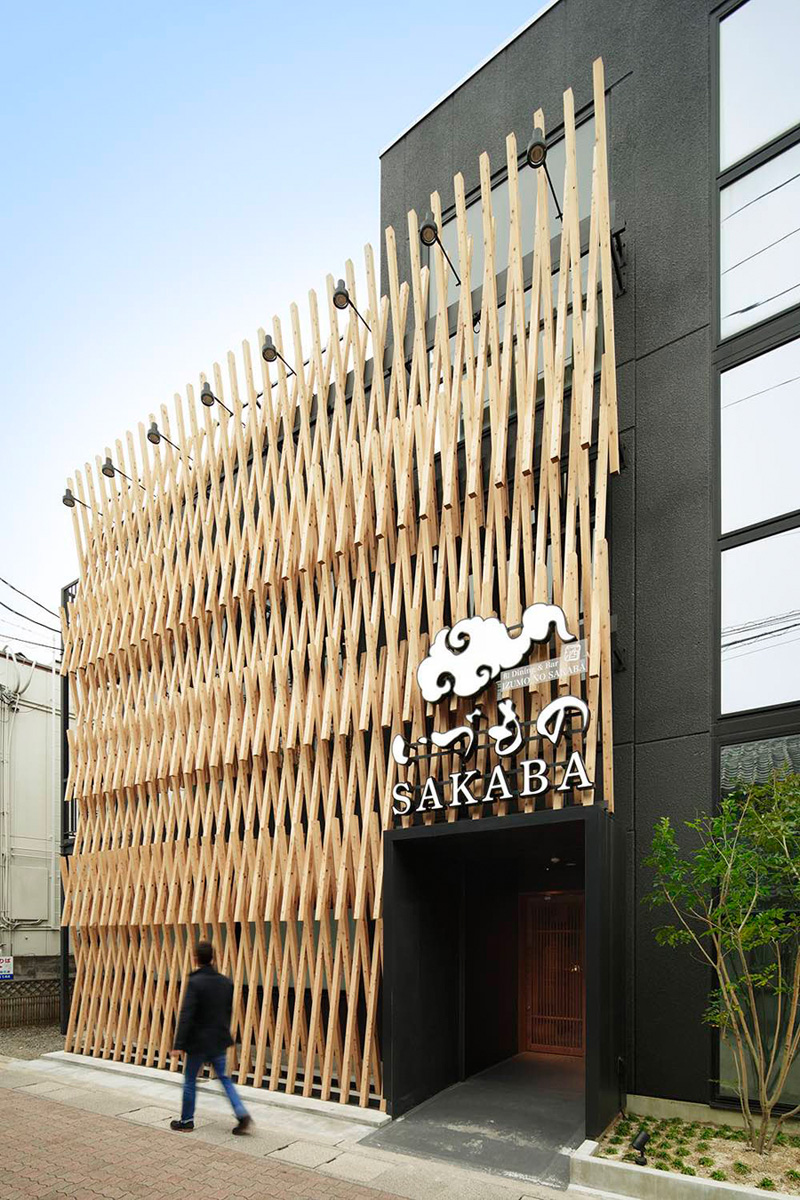 When Area Connection were hired to design a new location of the 'IZUMONO SAKABA' restaurant and bar in Izumo City, Japan, they were asked to 'design the store facade with a big impact'.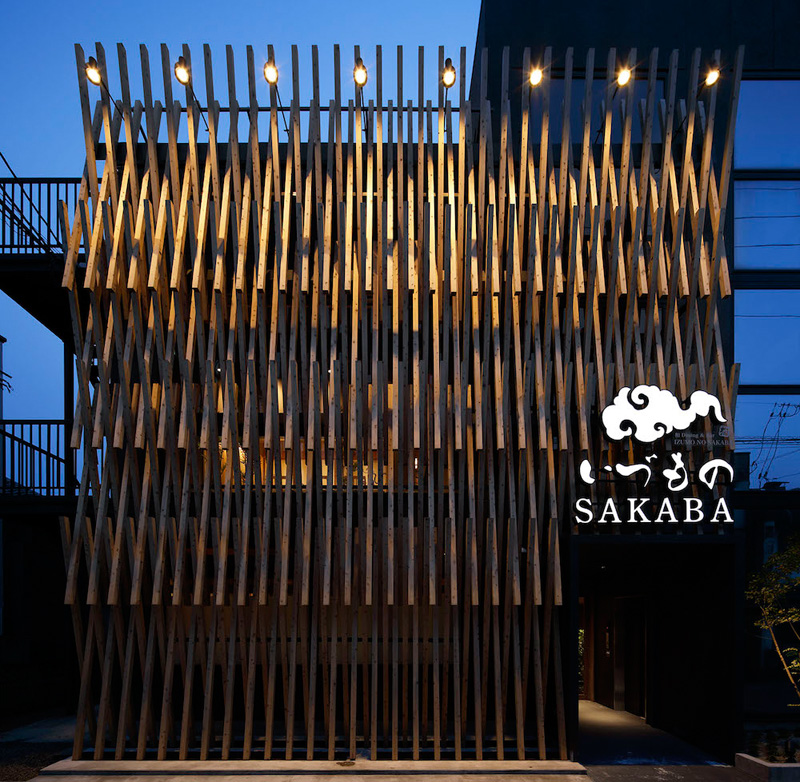 To get inspiration, the designers visited the Izumo Taisha Shrine, to research the identity of Izumo, and they saw Chigi, which are traditional forked roof finials, that are found in Japanese religious architecture as well as the overall design of the shrine.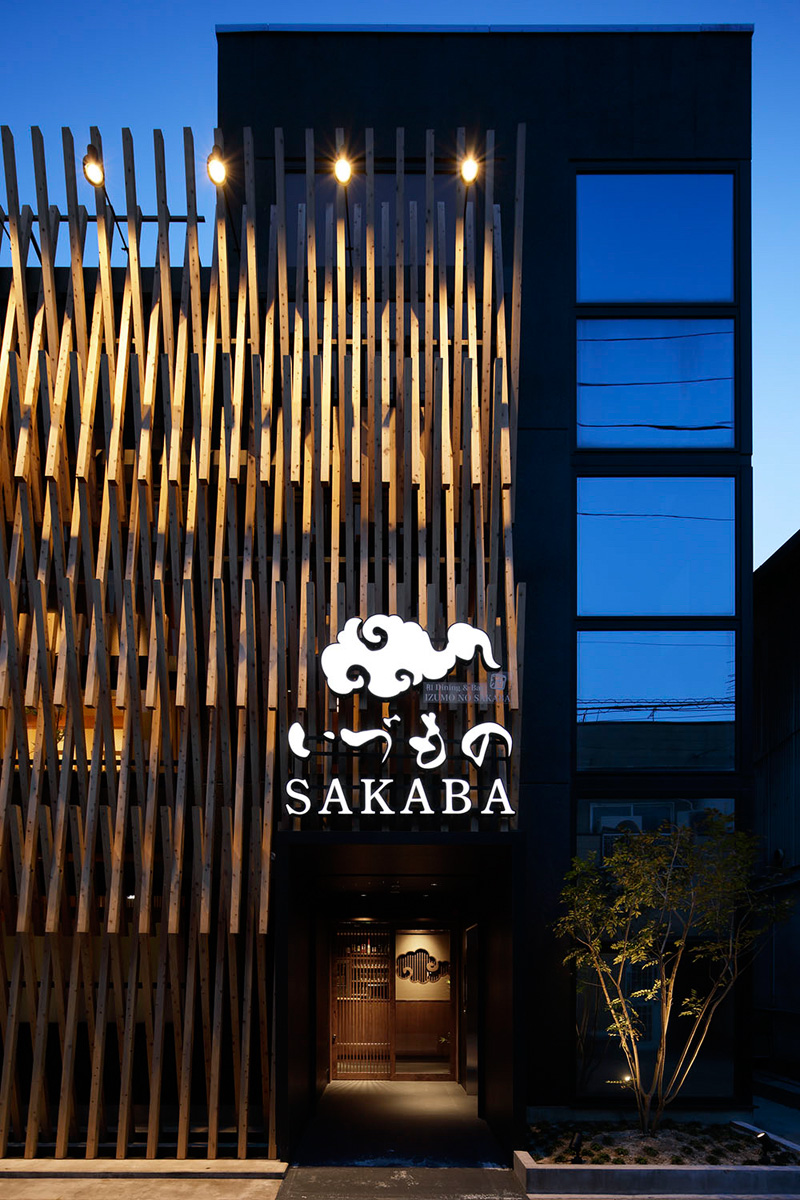 Once they had their inspiration, they adopted the dynamic but delicate latticework they found at the shrine, and decided to cover the restaurant with similar wooden latticework.