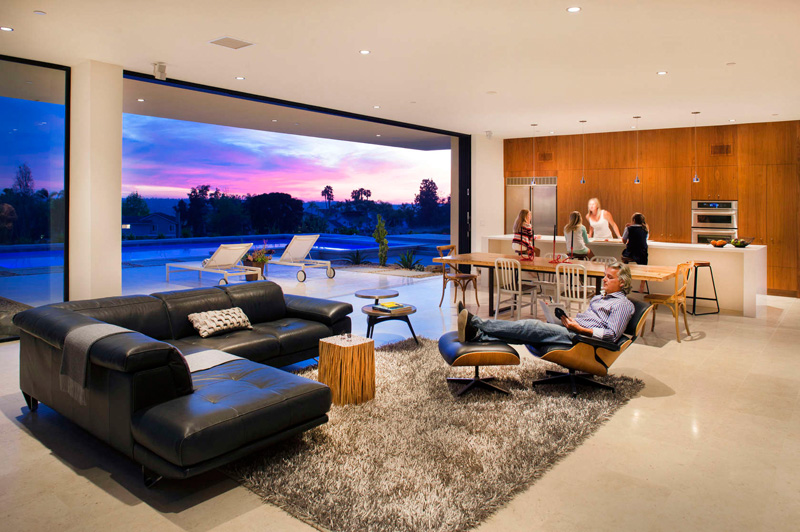 Nakhshab Development & Design have designed a home in Encinitas, California, for a young family of four.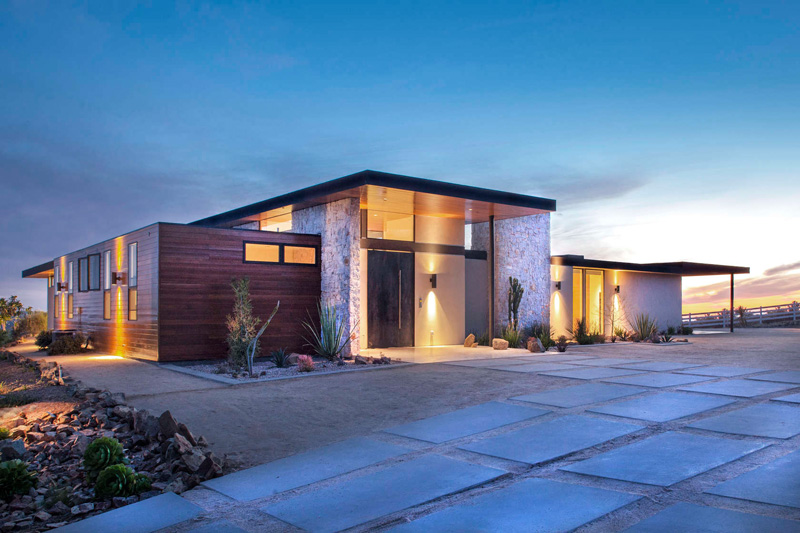 The designer's description
In San Diego's increasingly cosmopolitan North County, a young family of four from Belgium knew exactly what they wanted built on a most desirable property: a residence focused on family living and entertaining, with certain traditional Belgian elements encased in a contemporary American design.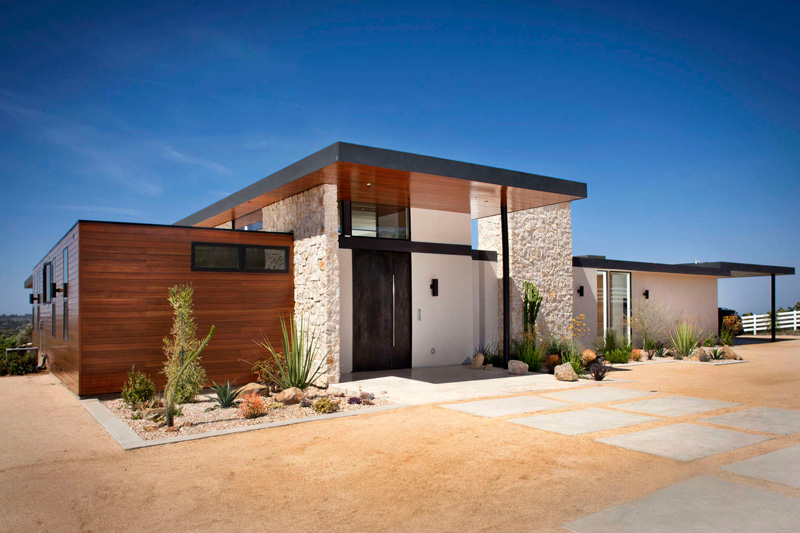 The family were especially insistent on blending indoor and outdoor spaces to take advantage of the lot, the landscape, and San Diego's exceptional weather.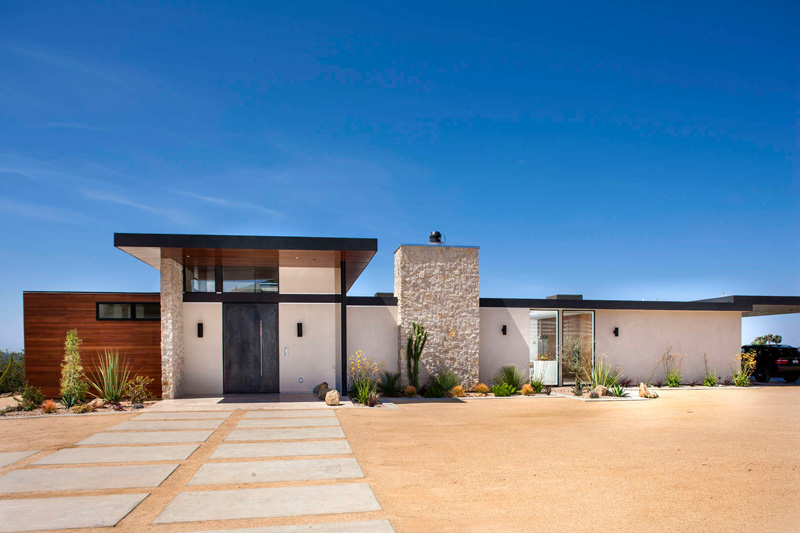 With two daughters, the clients also specified the residence accommodate a lifestyle that balances family activities with frequent and generous hospitality.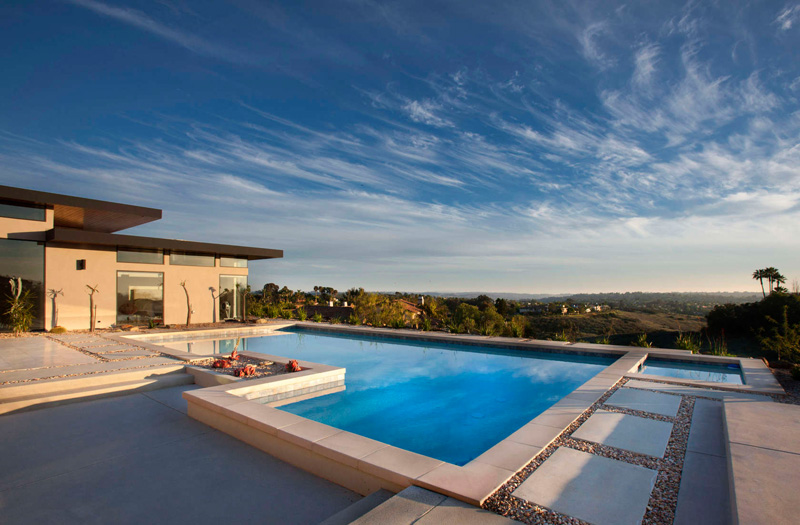 Other concerns included privacy and maintaining a close relationship with nature, along with directing sight lines to maximize the finest views.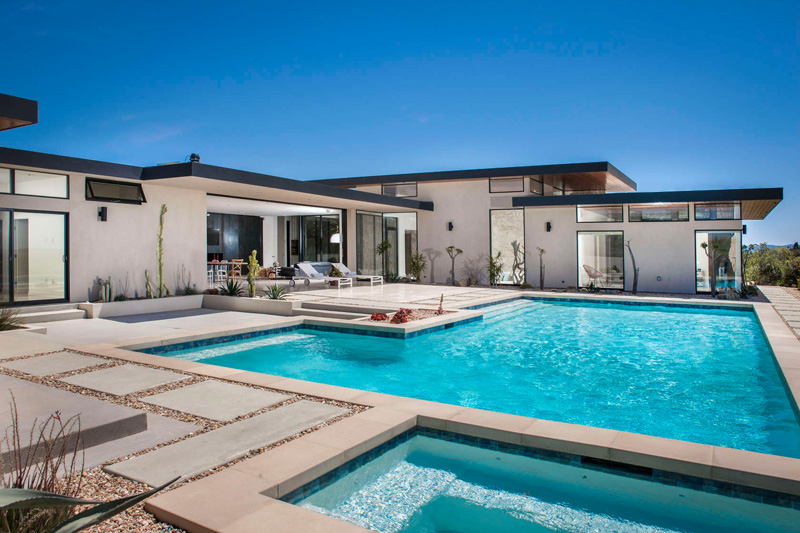 The family specified a very elevated design for their home. The property, chosen in Encinitas' equestrian-oriented Olivenhain neighborhood (because the mother and daughters are ardent riders) was essentially a blank canvas.
Given full freedom to design and engineer a home perfectly matched to his clients' requirements, NDD created a spacious, one-story residence inspired by the distinctly American style popularized in the 1950s.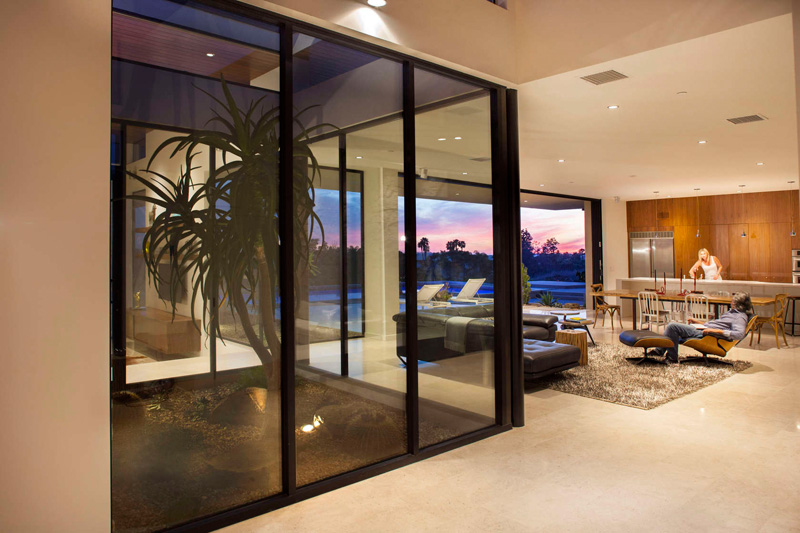 A "Mid-Century Modern" home in a rural but upscale community, where ocean breezes cool the rolling hills, the residence is not typical of the area, yet fits in perfectly.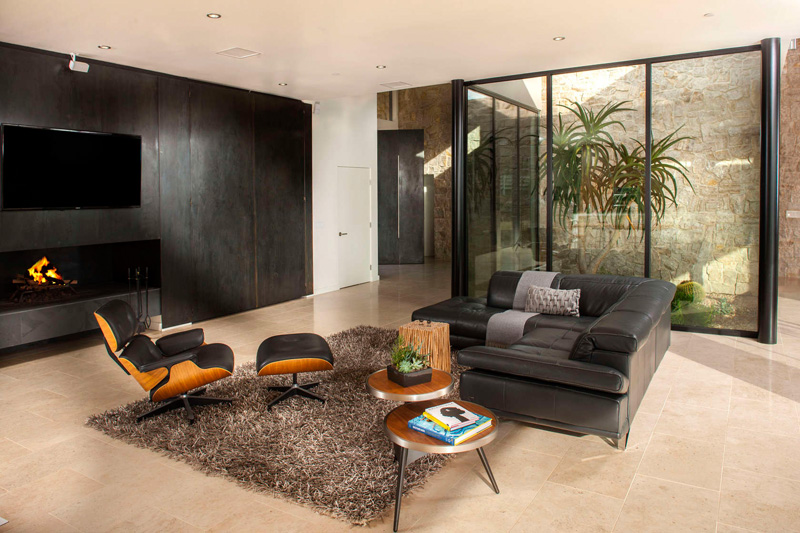 To conceive the unique property, NDD focused not just on the family's European background and professional sophistication, but on their hip, very personal version of the Southern California lifestyle.