ESTUDIO 30 51 have designed Casa Ventura M22, a residence for a family in Rio Grande do Sul, Brazil.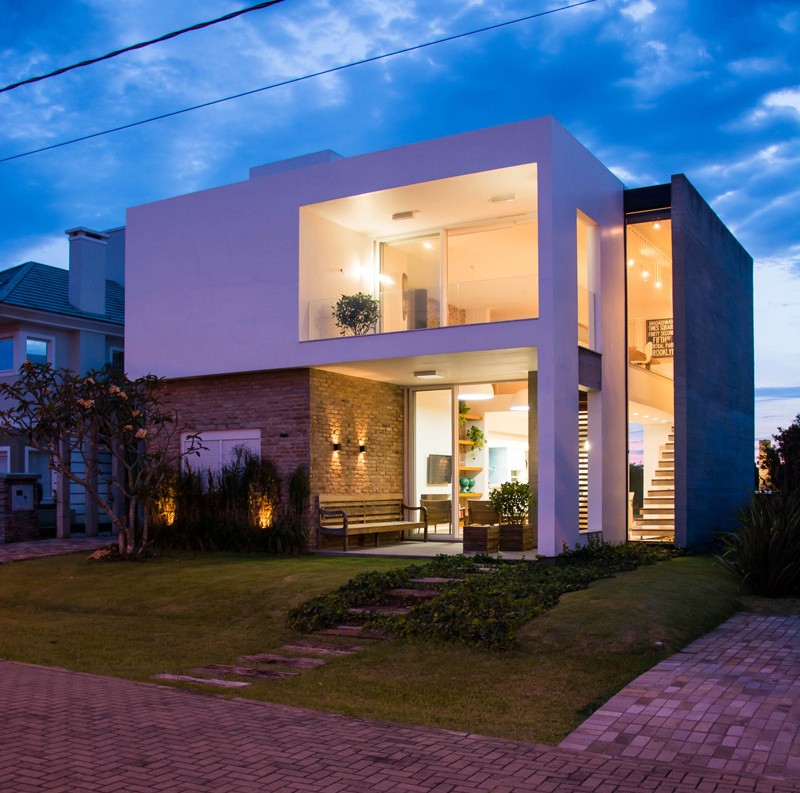 The architect's description
This 5 bedroom residence was designed for a couple with three children in the south coast of the state. The residence was designed with the living room as the heart of the home. There all parts of the house communicate and the family interacts.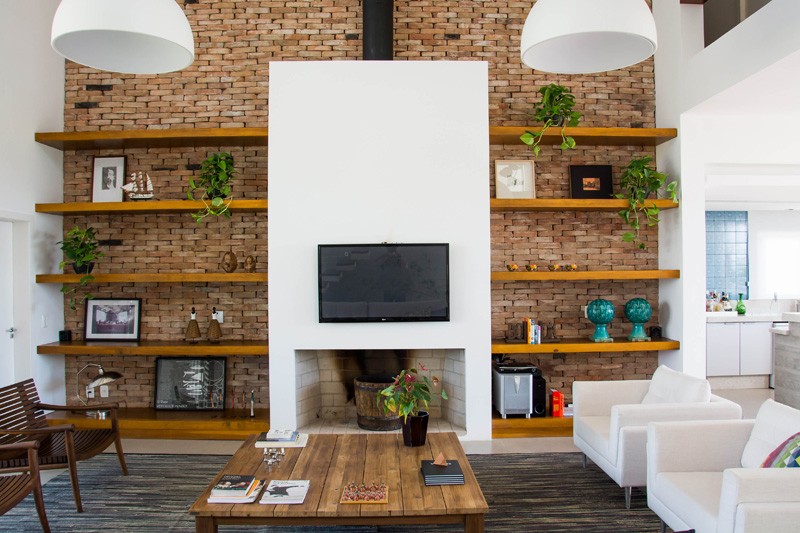 On the ground floor, a front balcony encourages traditional moments of interaction with neighbors. This balcony is fully integrated with the living and the dining room, which in turn integrates with the kitchen, with barbecue area, the garden and spa in the back.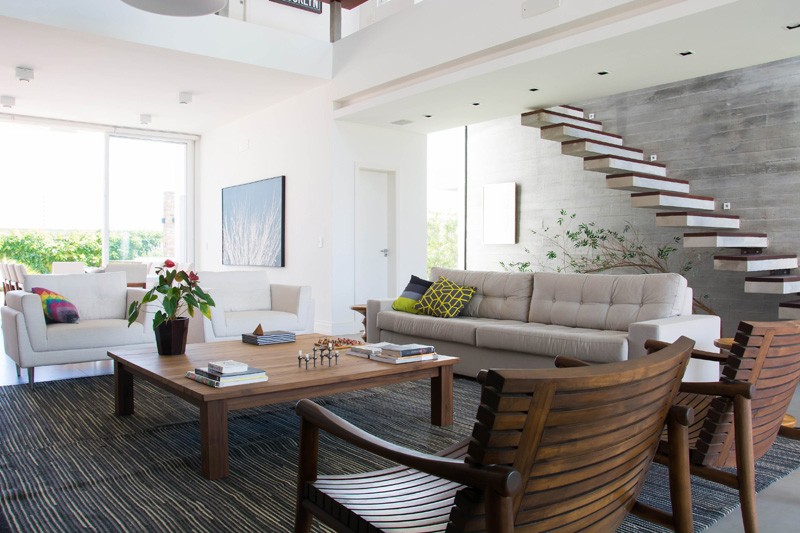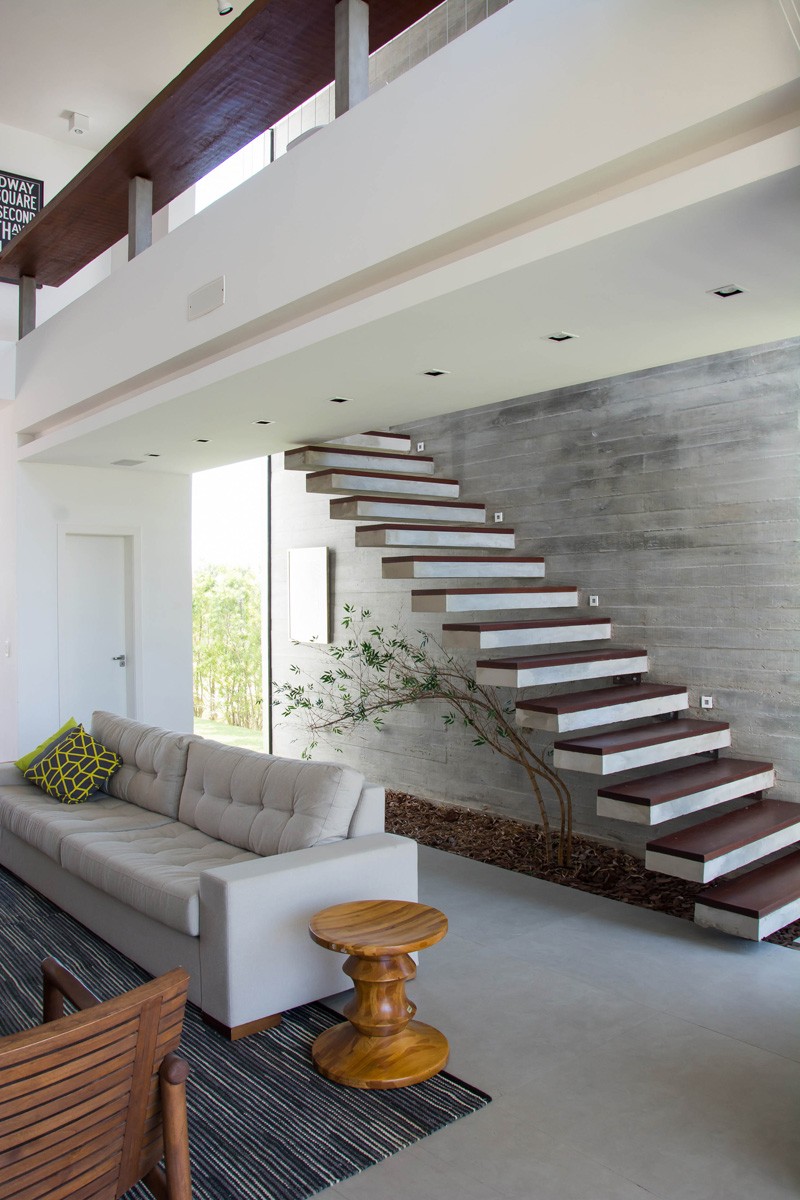 We go up to the upper floor by a staircase in exposed concrete cantilever in a wall of the same material reaching a central void where the railling works as studies bench. This void divides the couple's máster bedroom at the front of the residence adjoins a generous balcony and bedroom of the children to back of the house.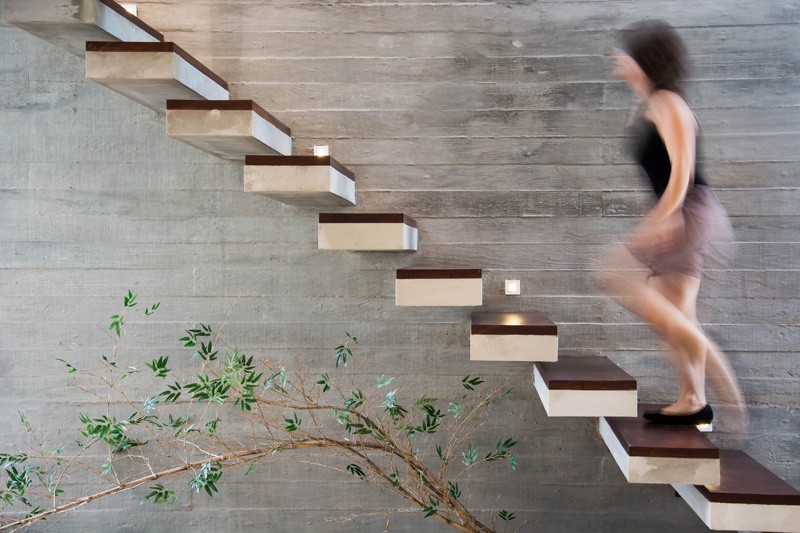 From the inside of the house can be seen on one side the living room wall in old bricks that wins the two-story house and hides all wet area of the house (bathrooms and laundry area), and the other one can see the concrete wall – two parallel planes of raw material.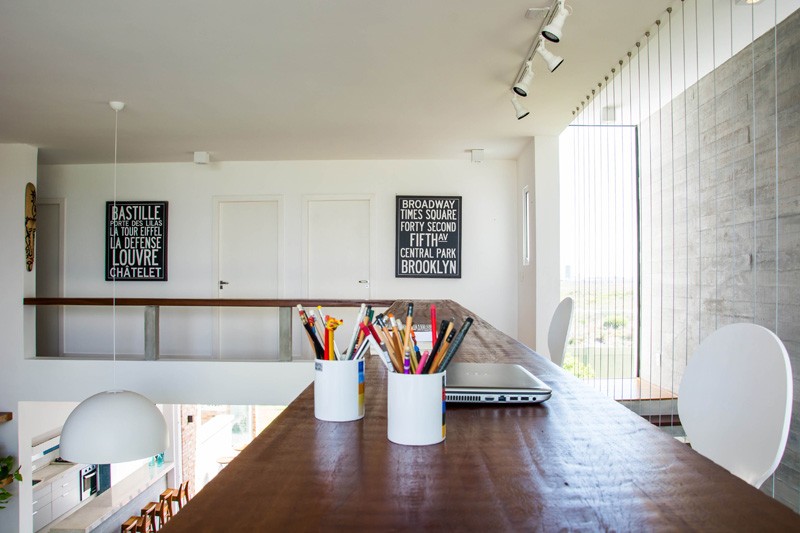 The external volumetric the house consists of a white prism intersected by a bricks volume – Added to these are on one side the exposed concrete wall holding the ladder and the other a pergola in the same material that serves as a shelter for vehicles .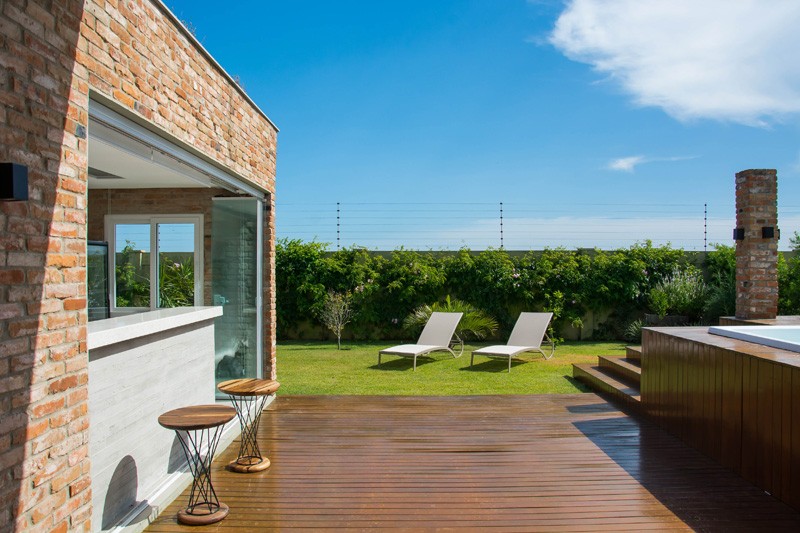 Architect: ESTUDIO 30 51
Team: Arq. Gustavo Sbardelotto and Arq. Thiago Kachny
Photography by Carlos Edler