Architect David Boyle has designed the Piebenga-Franklyn Residence, a home for a family in Sydney, Australia.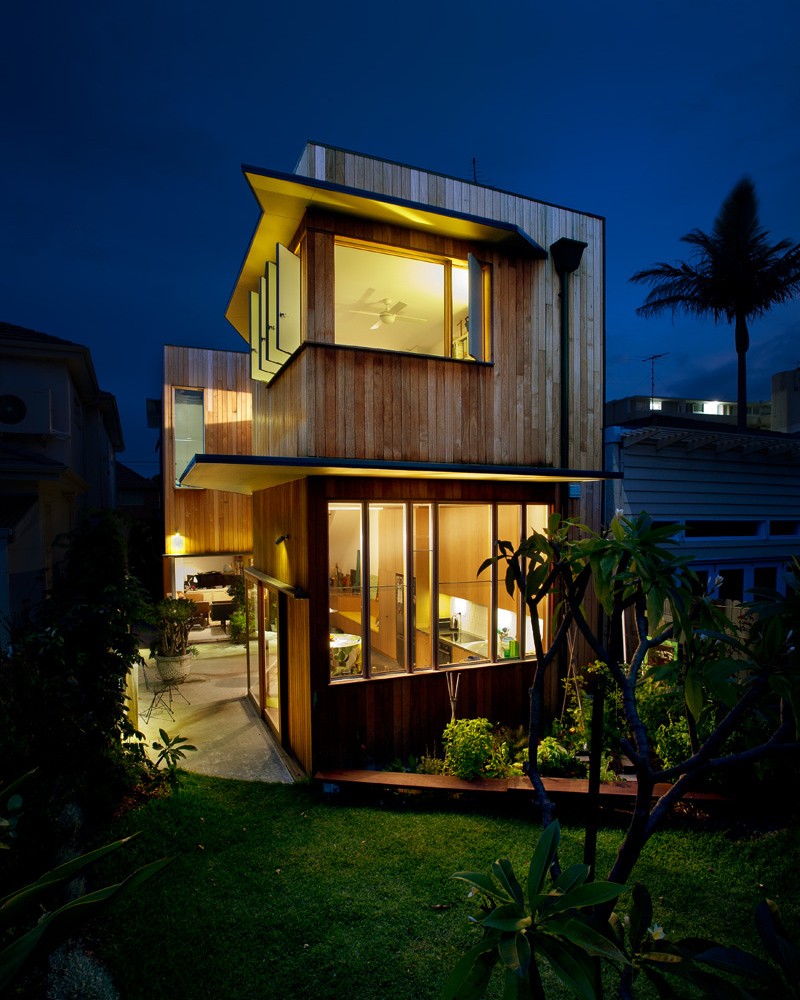 The architect's description
On a tight suburban block elevated from Tamarama Beach, with no views and surrounded by overbearing houses, the sculptural extension focuses within the site boundaries to maximise the available light through a series of sequential, interlinked spaces.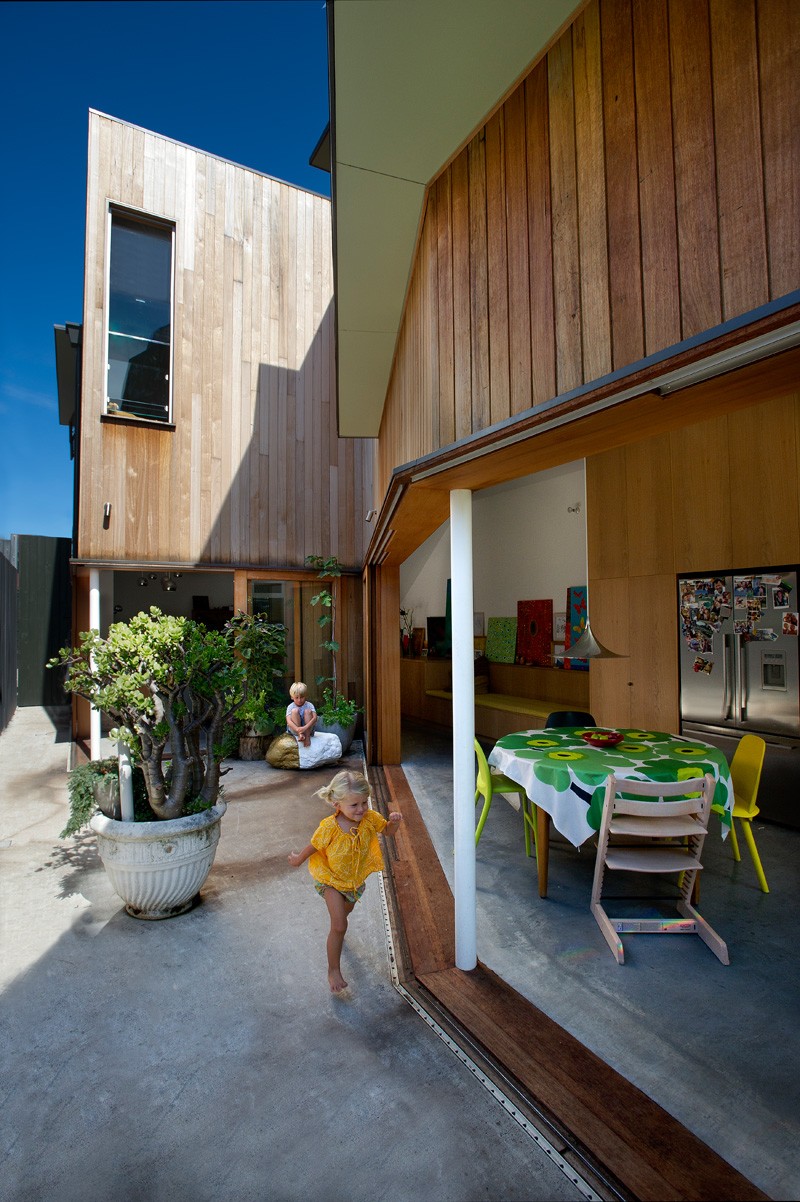 A wedge shaped courtyard is carved from the northern side of the building. It acts like a funnel, drawing in northern light. Sliding doors peel back from the facade, connecting interior with exterior.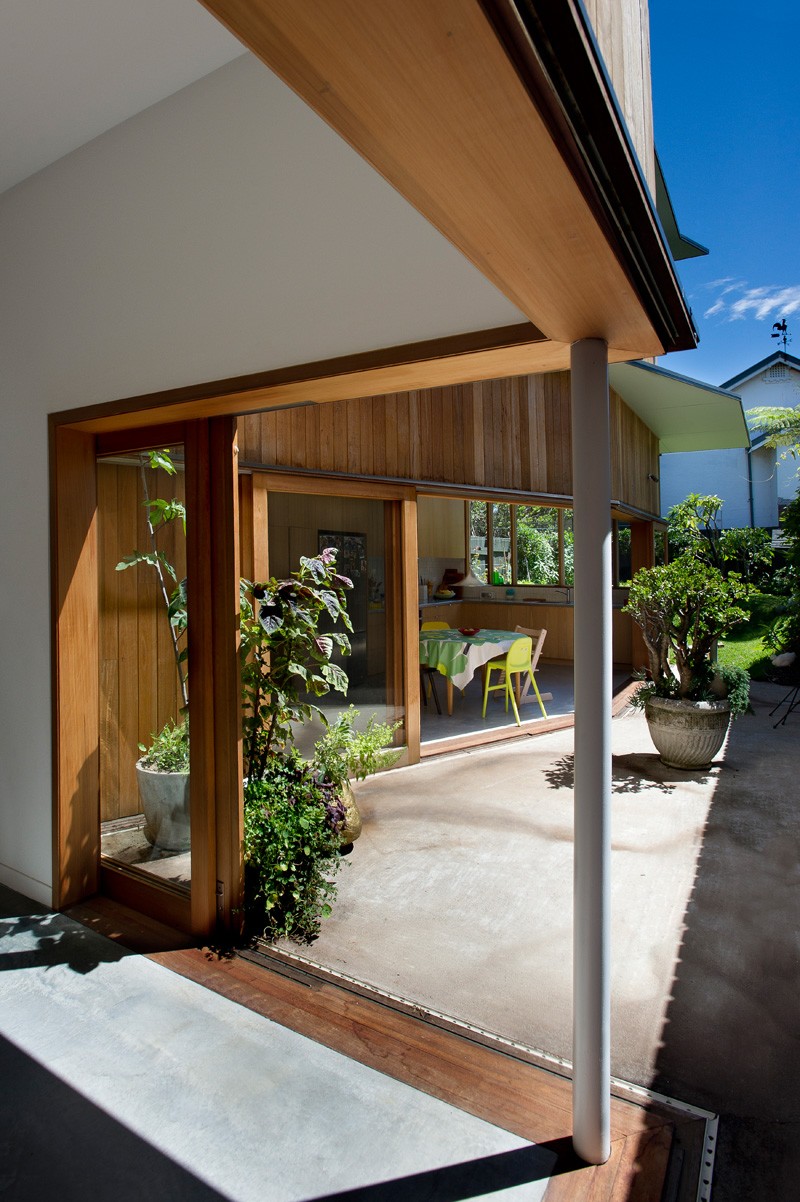 An isthmus created at the pinch point of the plan separates the living room from the kitchen-dining room. The compression and expansion in plan offer a variety of spaces for family social engagement or retreat.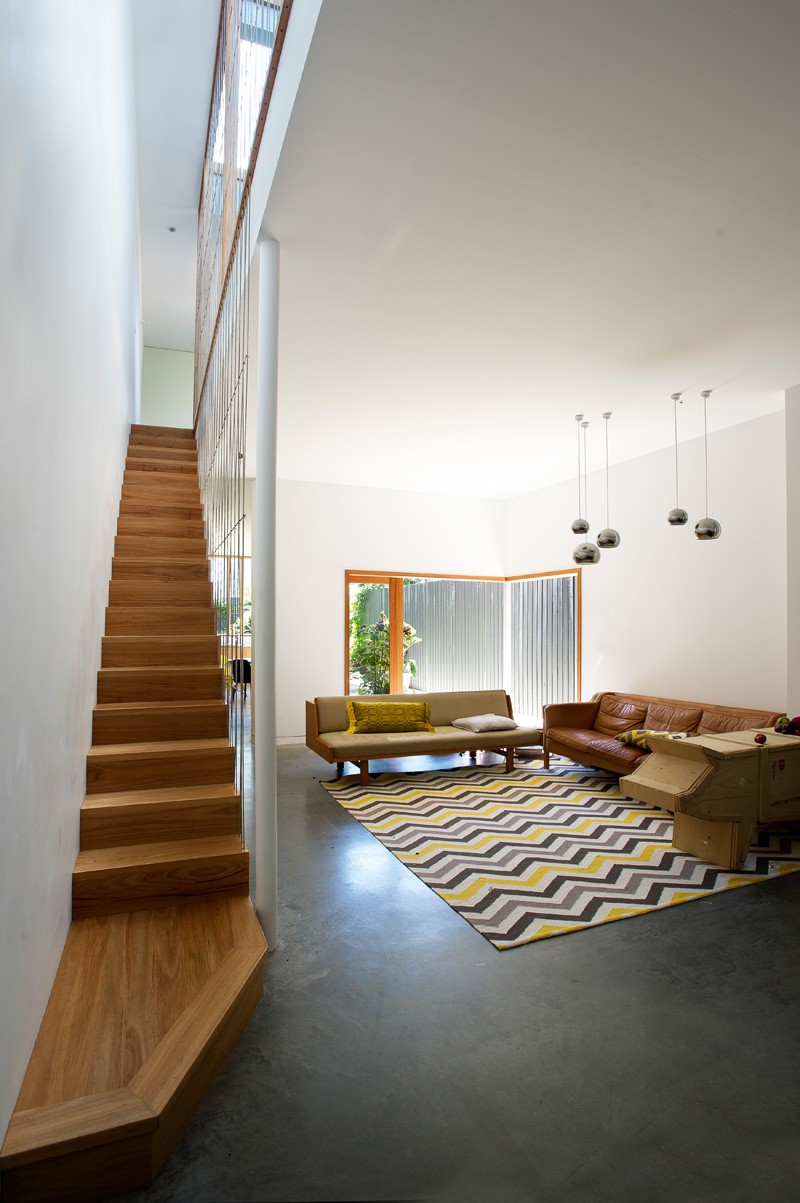 On the upper level a linear skylight defines the central hallway and allows natural daylight to filter through the stair to the ground floor with an extended void running the full length of the living room. Passive ESD principals underpin the design.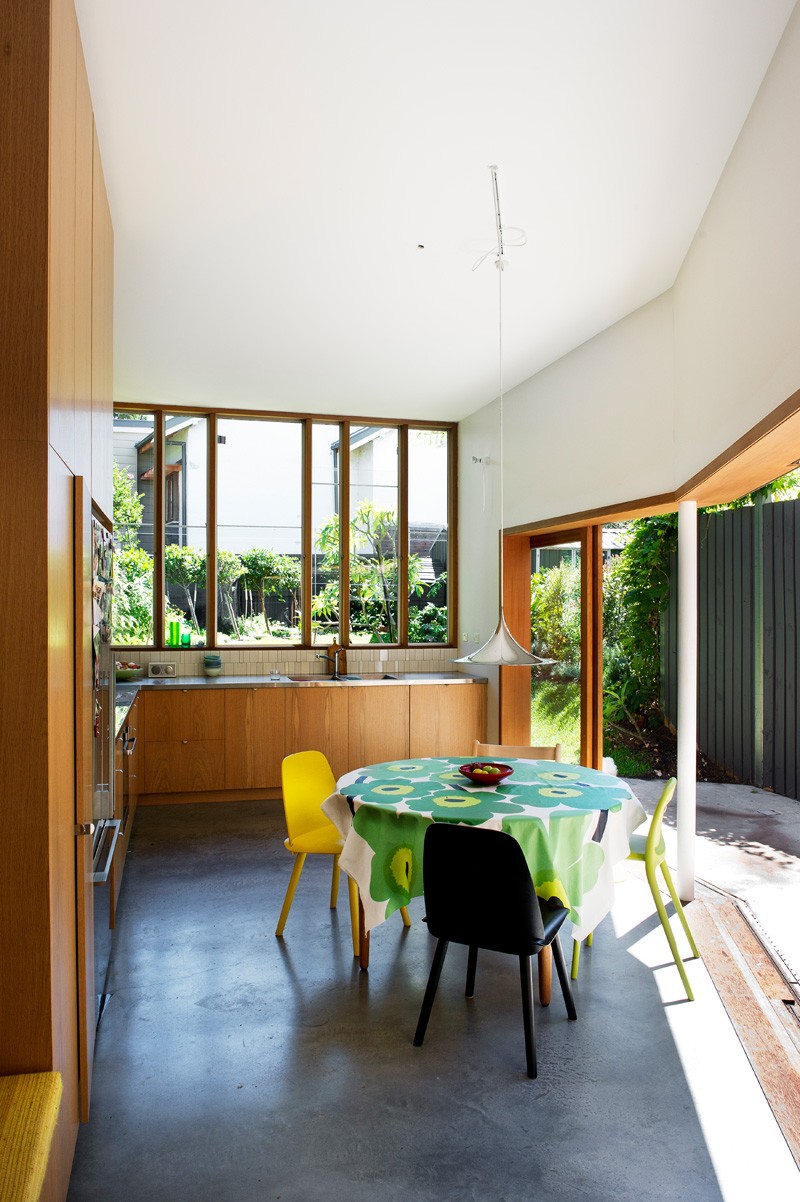 The building form twists and shifts to capture the light. Awnings provide shading and sculptural armature to the form.

This is a flexible family home, where the restrictions on the site have been used as the generator for a poetic response to increase the perception of space and bring in the light.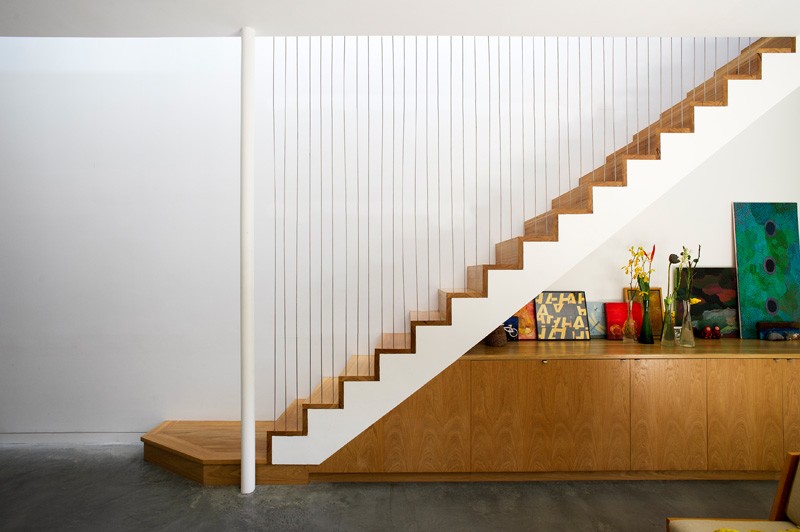 Architect: David Boyle Architect
Photography by Brigid Arnott