23°5 Studio have designed the BQ-17 House, a home on a small lot for a family in Ho Chi Minh City, Vietnam.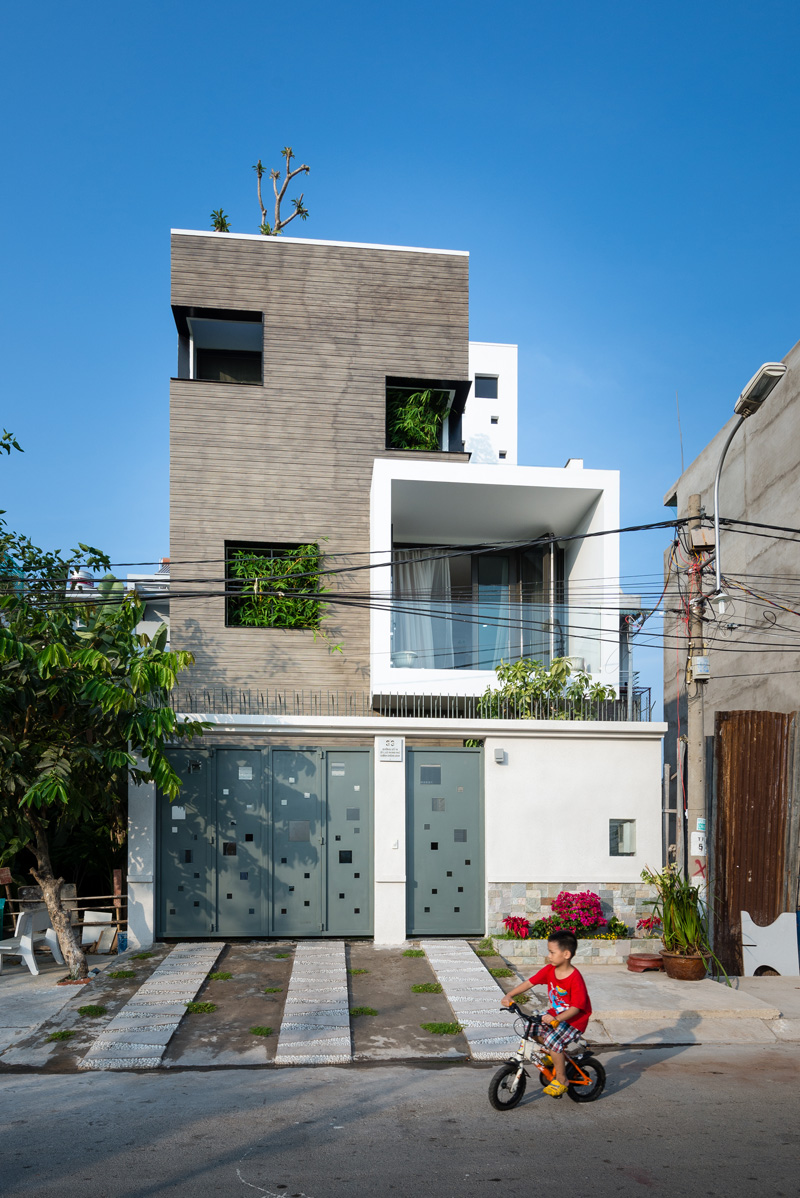 The architect's description
The house locates at a peaceful uncrowded neighborhoods in Binh Chanh Distinct, Ho Chi Minh City, Vietnam. After 10 years working and saving, the couples bought a 7m x 16m (22 ft x 52 ft) ground.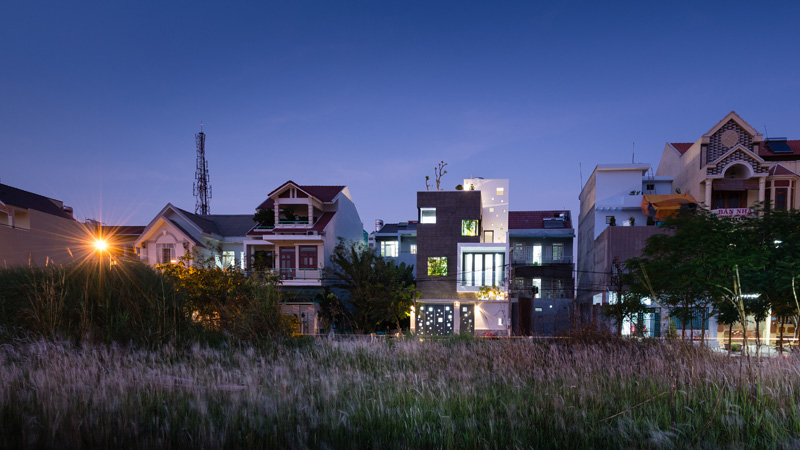 They wanted to have a comfortable house for kids: 3 rooms for family members, 1 room for grandparents' visit, garage, and functionalities (working room, altar, etc.).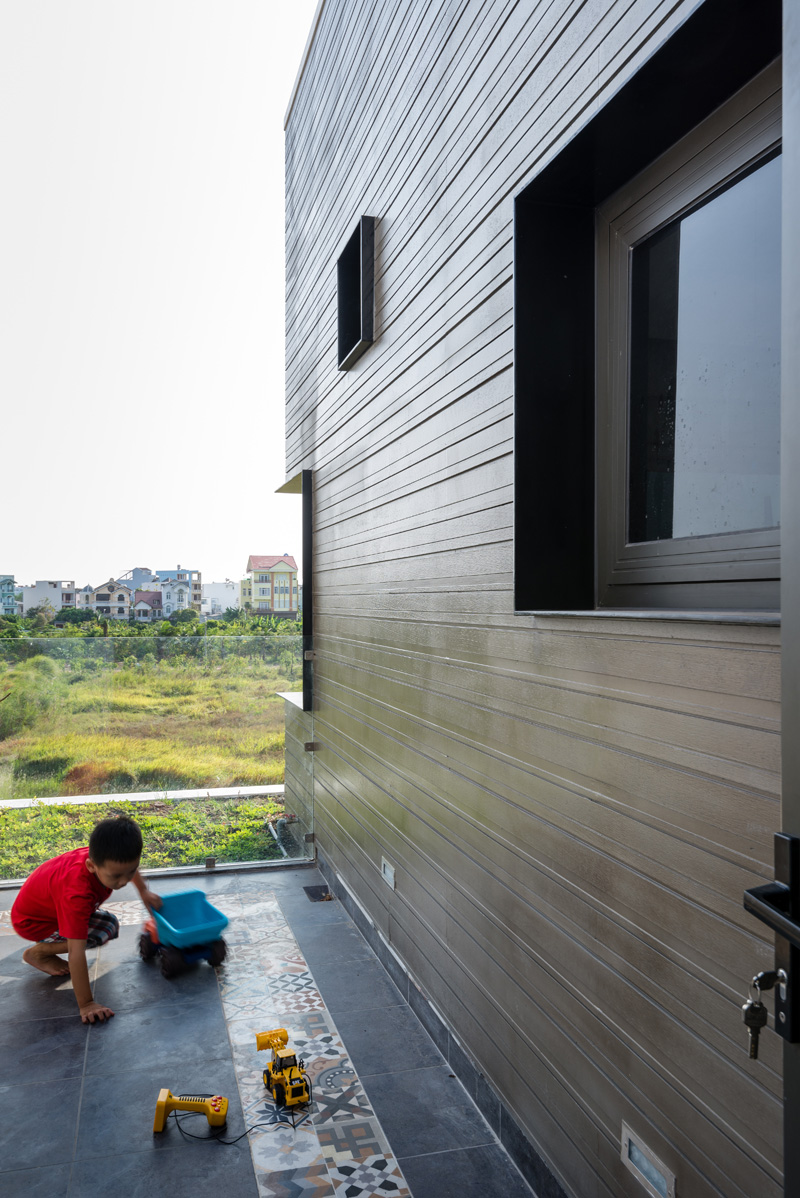 However, urban planning requires to leave 2.5m (8 ft) front and 2m (6 1/2 ft) behind the house. This requirement makes the buildable area a little small in the comparison with expectation of investors.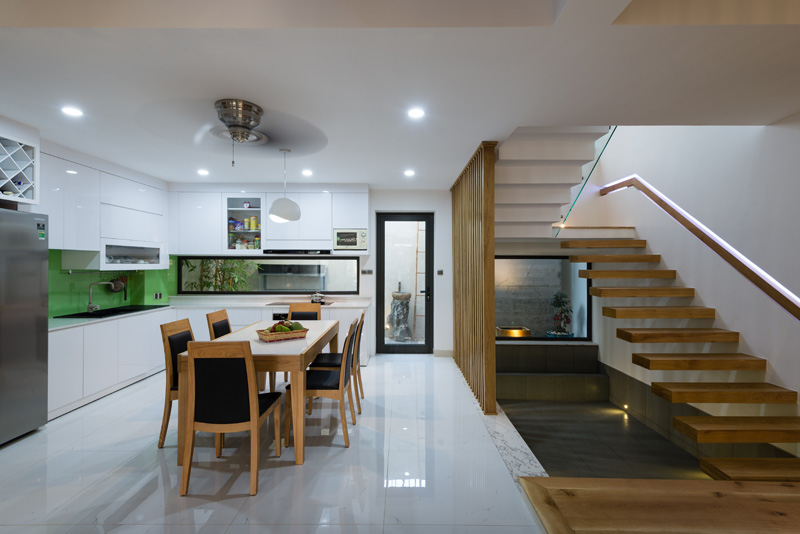 The given solution is to build interleaving spaces, which have different foolproof, placed around a central vertical space. This solution creates voids and connections between rooms.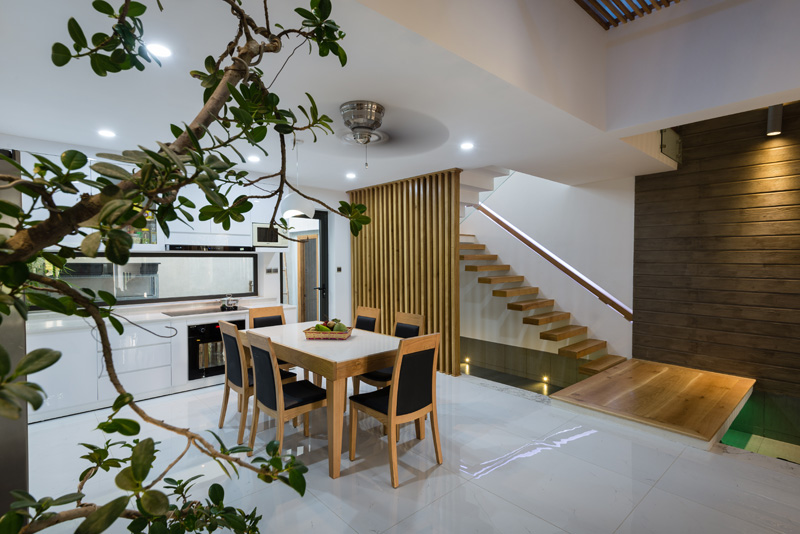 Seen from outside, the house was impressive with lines which is simple but strong enough to combine cubes as a sculpture. Lot of squares, with different sizes and free layout, join with graceful greenery to attract people and make them curious about entering inside.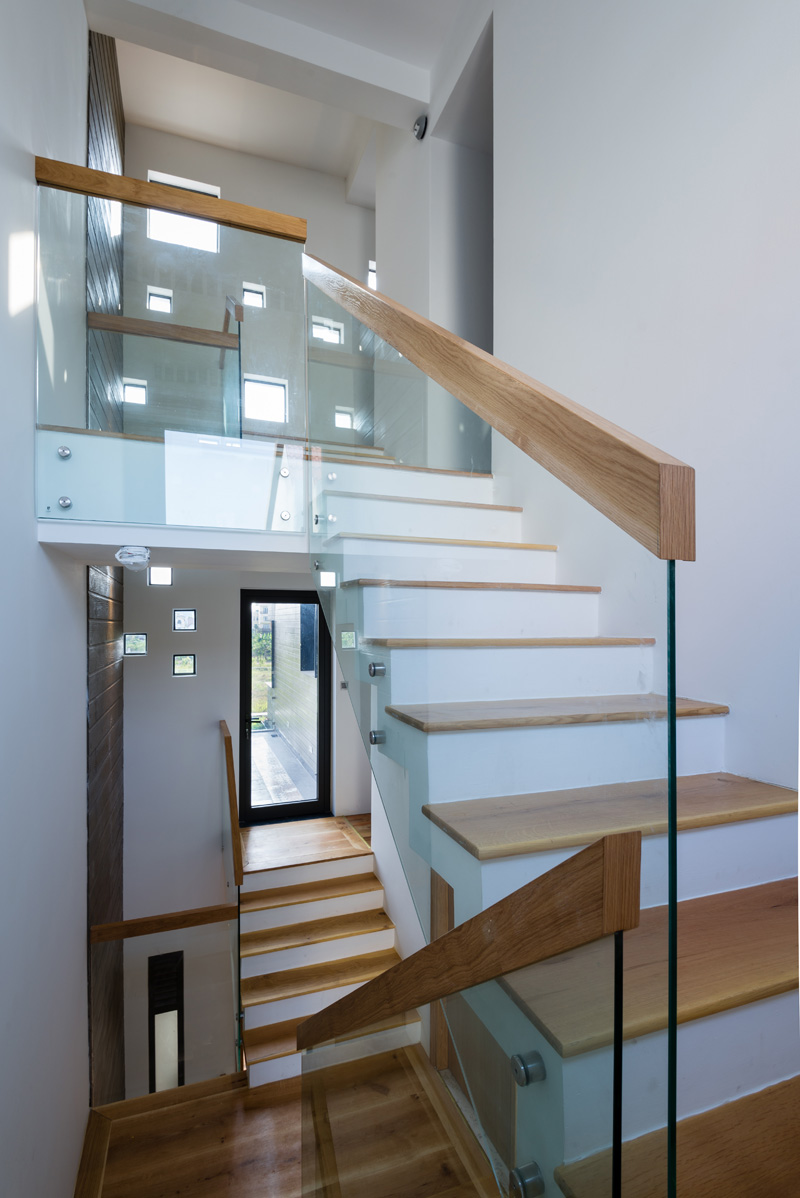 The squares become highlight across from front door to the central block. They do not only get natural light for the house but also created aesthetic effect at night.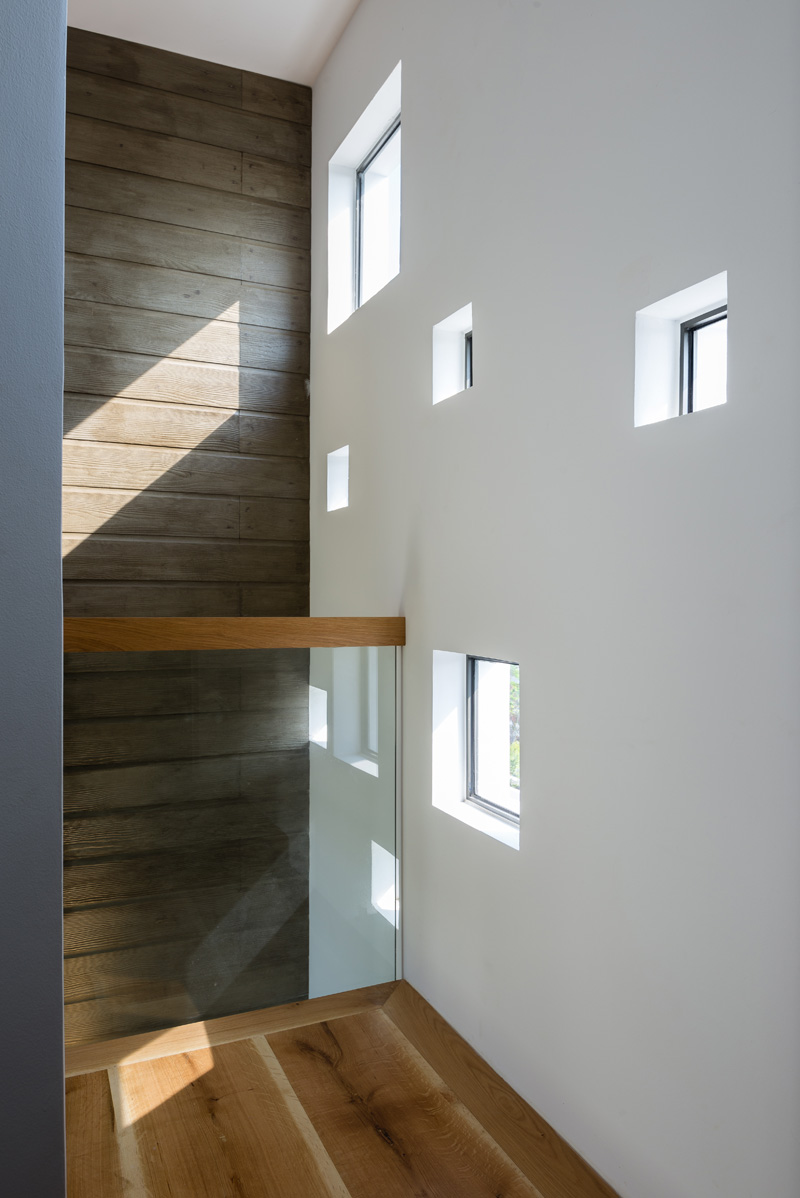 The free space follow urban planning becomes a greenery to lead people into the house. The simplicity in details and decoration makes the house transparent and lightsome.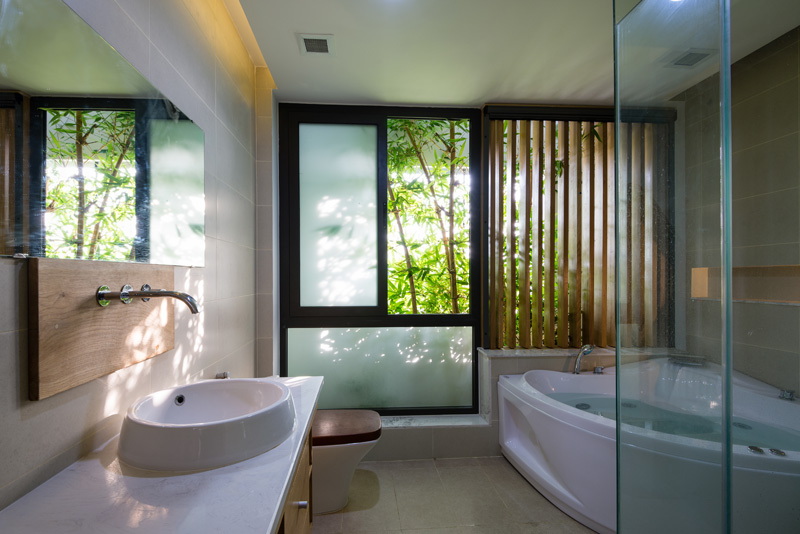 Architects: 23°5Studio
Architect in charge: Ngo Viet Khanh Duy
Photographs: Quang Tran