BURO NANA have designed the branding and interior design for Bubble&Stitch, a laundrette shop in Amsterdam with a new 24/7- open retail concept based on an app and a locker system.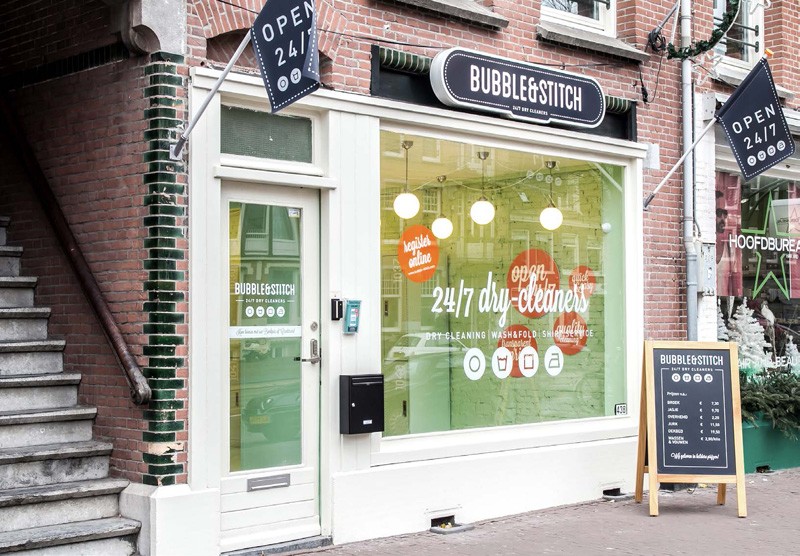 A description from BURO NANA
Amsterdam has just seen the opening of its first laundry locker room space, with the inauguration of Bubble&Stitch at Overtoom 438.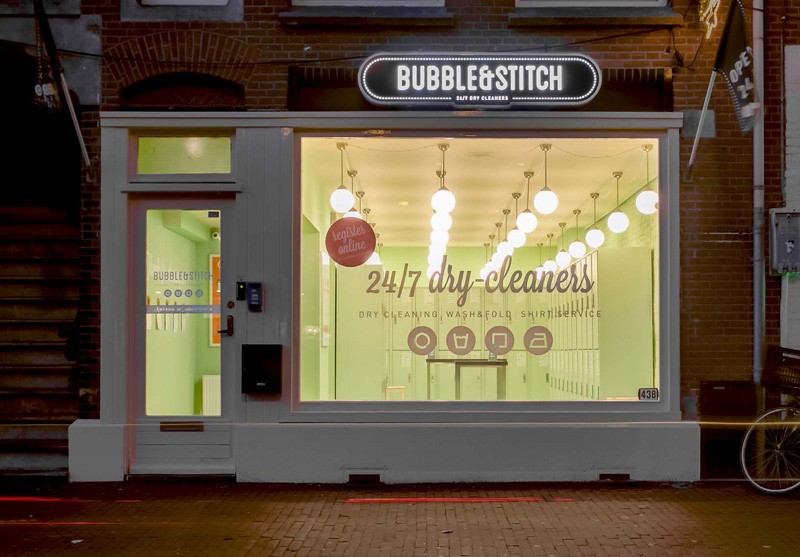 This American concept has already been put into practice across the USA and some European countries, and is opening for the first time in the Netherlands.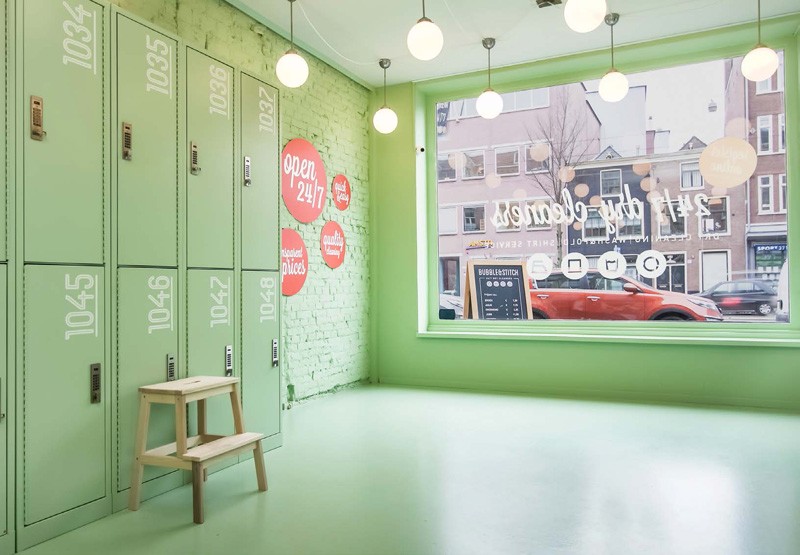 After registering online and downloading the application, the customer can simply use the service 24/7 to drop off laundry in one of the available clean boxes. A notification is given when the order is ready for collection. Services include dry cleaning, ironing and small repairs.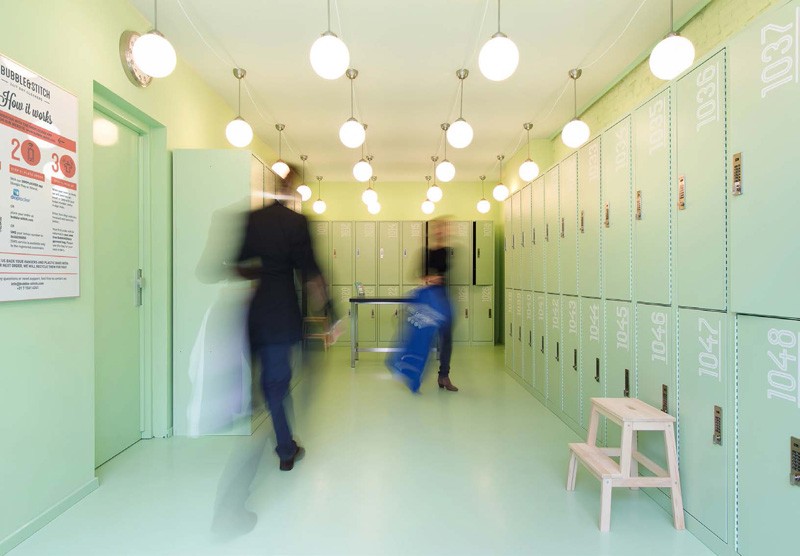 With a fresh colour palette, a grid of vintage hanging ball lamps, and bold simple typography, the space retains a welcoming soft feeling reminiscent of vintage American launderette spaces.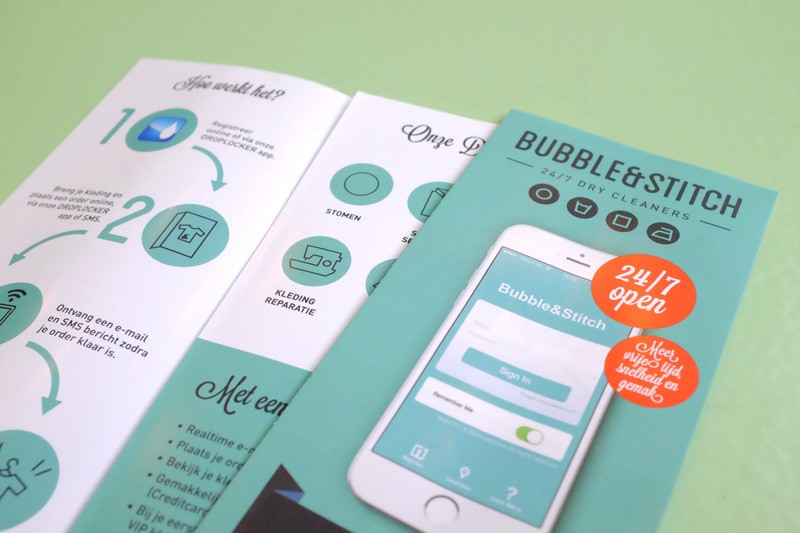 Design: BURO NANA
Photography by Wouter van der Wolk