New York-based A+I (Architecture Plus Information) delivered a fresh palette of vibrant blues and greens for their design of the Bliss Spa at the W Hotel in South Beach, Miami.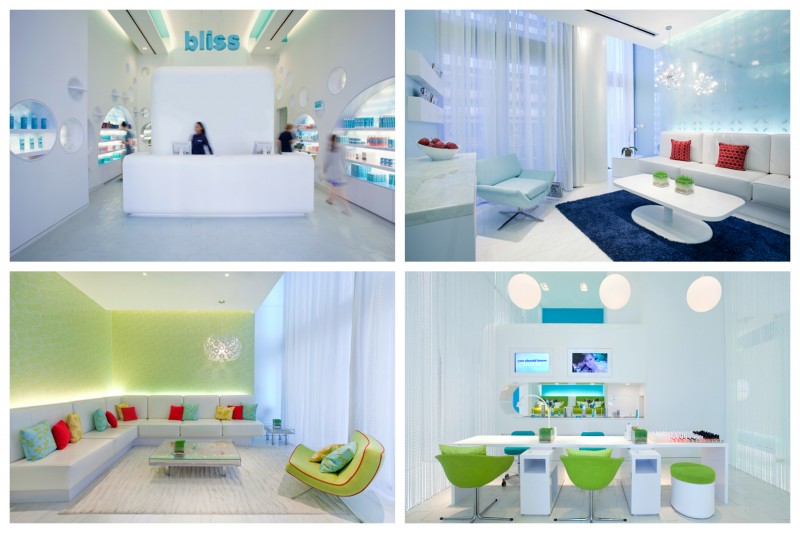 Description from the designers:
The 7,200, 3-story spa located on fashion conscious Collins avenue required a unique environment that would leave an impression on the clientele. The design team was influenced by Miami's famed architect, Morris Lapidus, and the "Miami Modern" style prevalent during the 1950's & 60's. Similar language exhibited in the design for the TWA terminal, Miami's Lincoln Road shade structures, and the original Fountainbleu Hotel, can be seen throughout the spa. A vibrant finish palette of blues and greens taken from the colors of the Atlantic Ocean and the lush Miami landscape creates a harmonious contrast against the stark white design of the "Mimo" elements.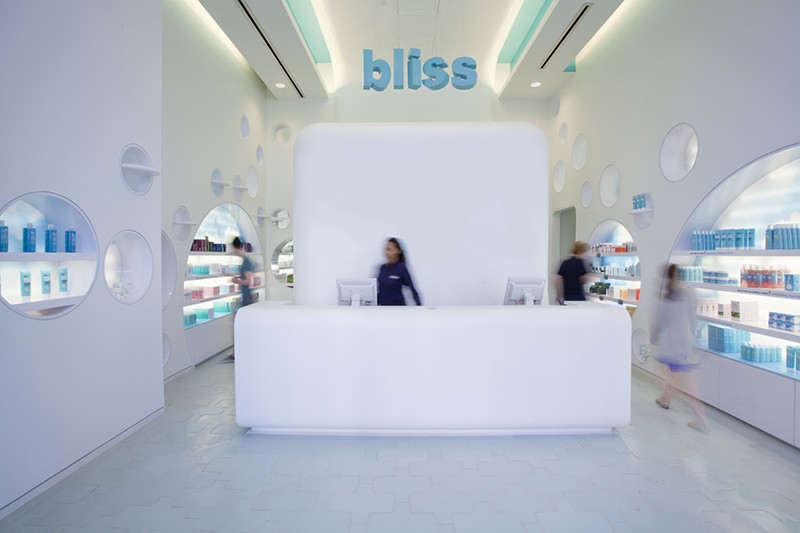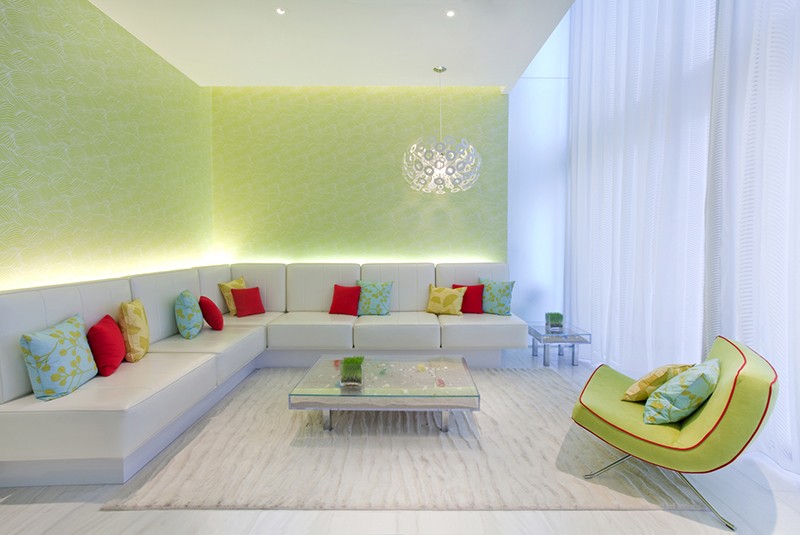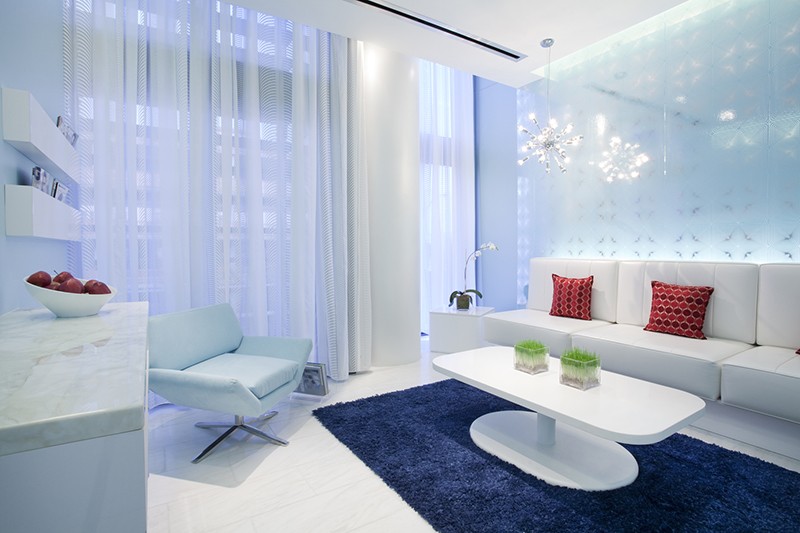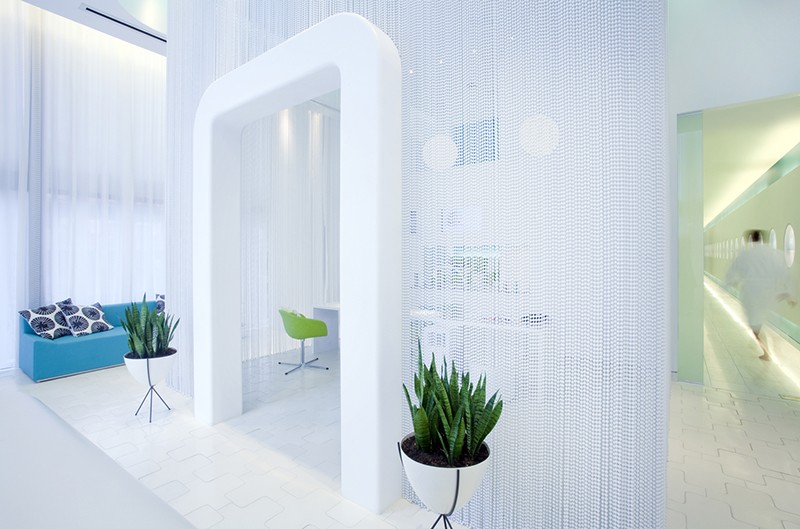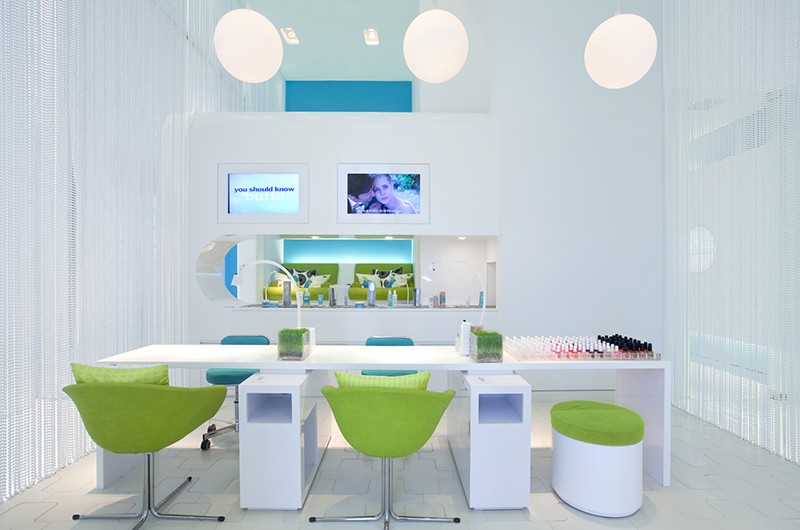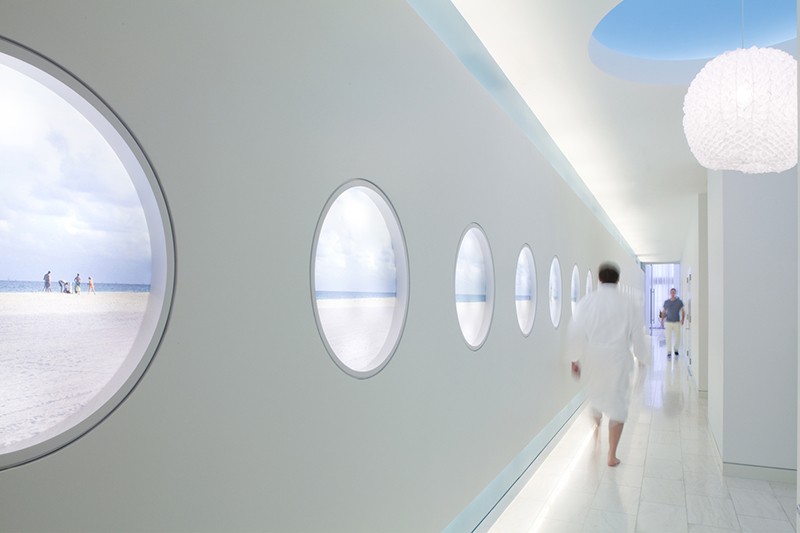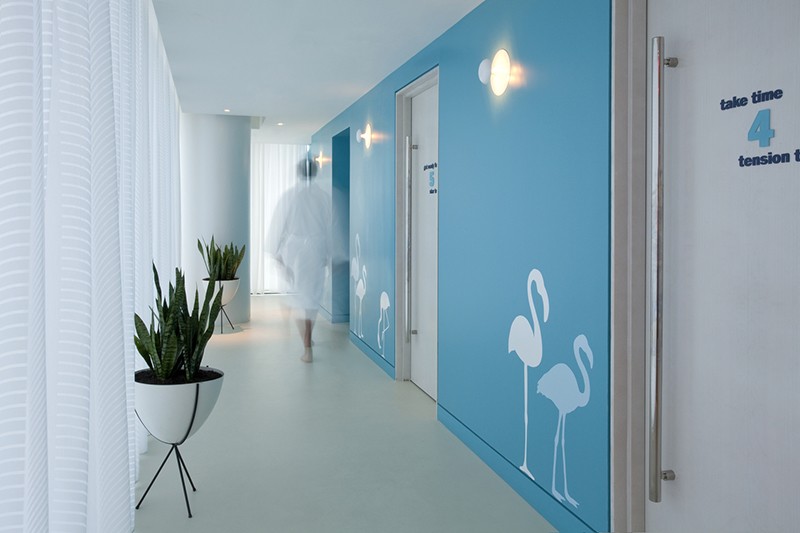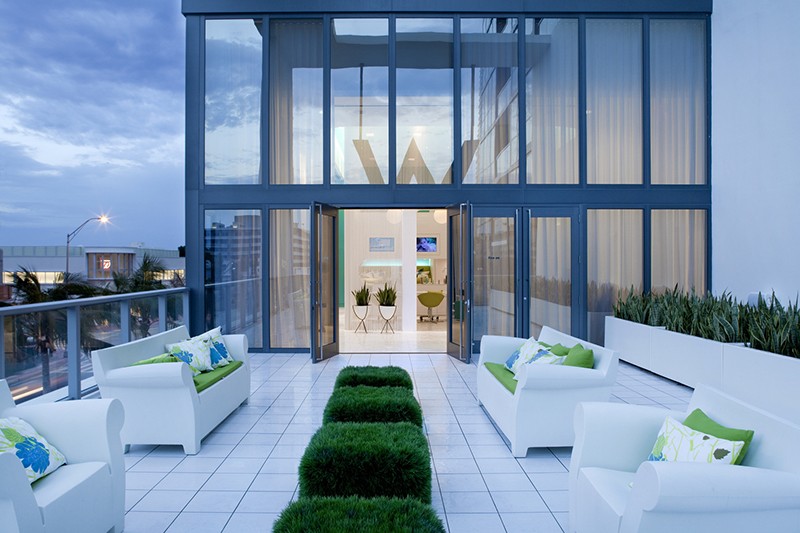 Design: A+I (Architecture Plus Information)
Photography: Magda Biernat