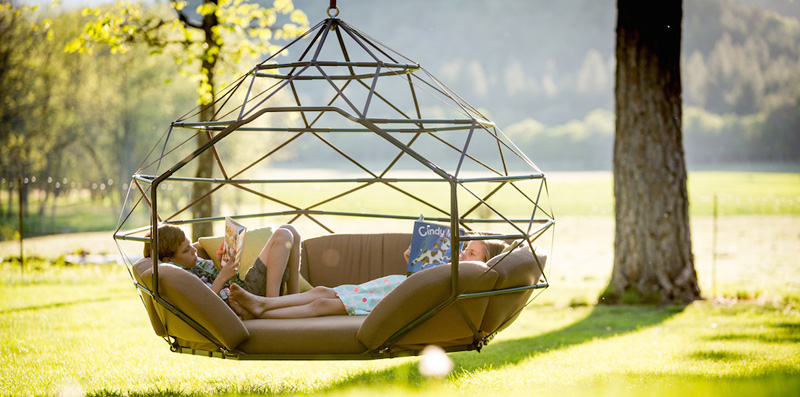 Because the world needs more hanging seating pods, and hammock-like things, there is now the Kodama Zome.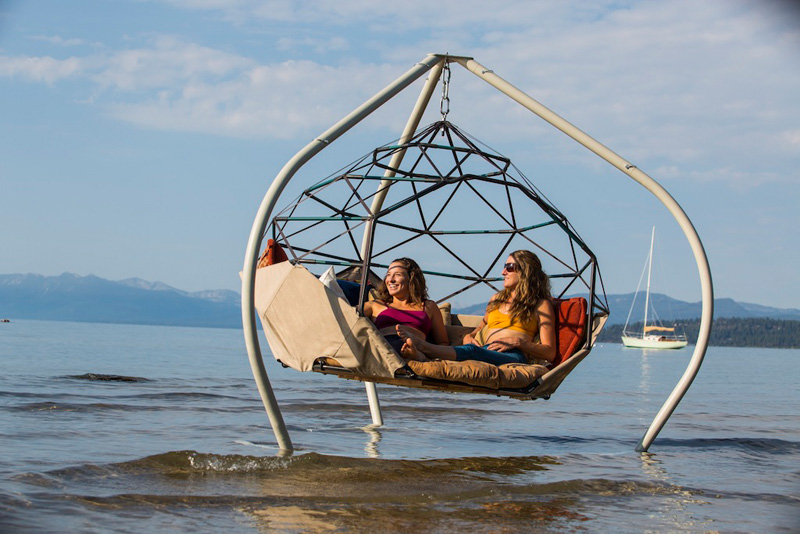 Historically a Zome is a building or structure with unusual geometries. The term was first coined in 1968 by Steve Durkee who was inspired by the geodesic domes of architect Buckminster Fuller and the shapes of a zonohedron. The name Zome comes from combining the words dome and zohodehral.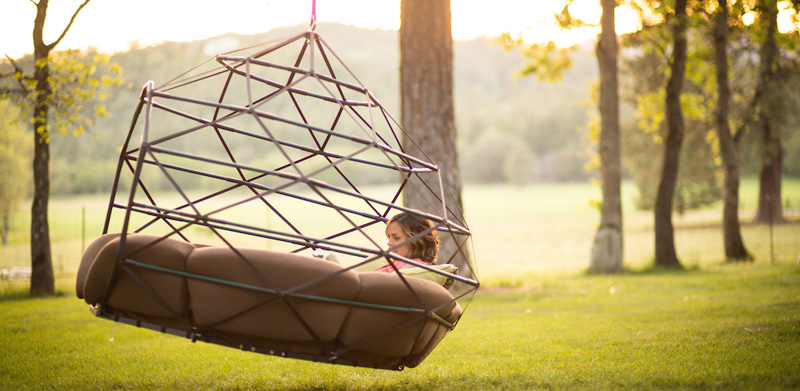 Zomes, which can be found around the world, are normally located on the ground, but Kodama Zome founder Richie Duncan, a civil and structural engineer, worked on creating a design that was able to be hung. The first hanging Zome was recently introduced, with the name Kodama coming from tree spirits that are found in Japanese folklore.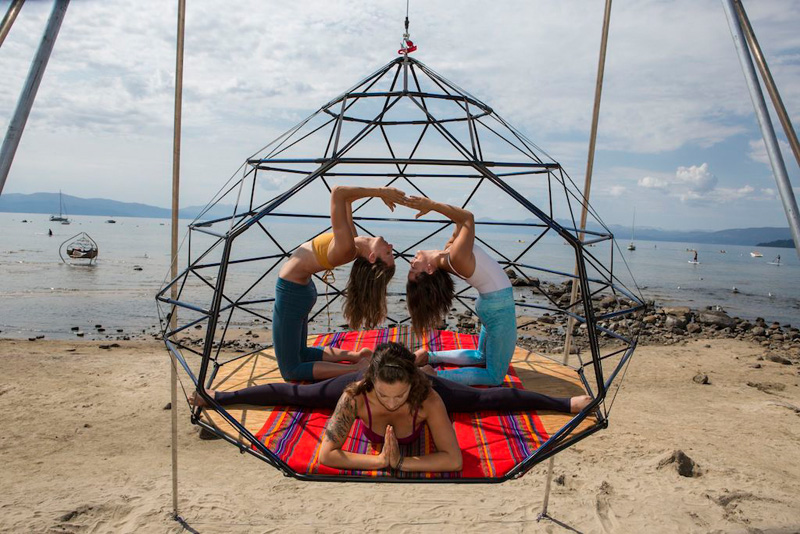 Each Kodama Zome is custom built by a small team in Oregon, and are installed by trained installers that work together with architects and arborists to find the best places to hang the Kodama Zome. Alternatively they can also be hung from stands.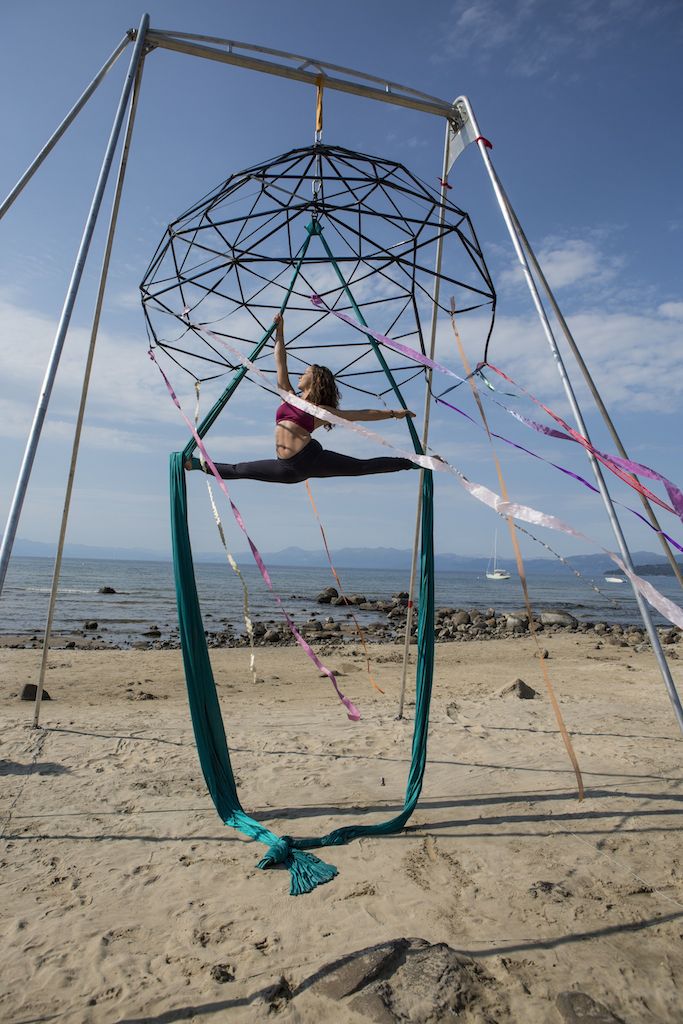 Design: Richie Duncan | Kodama Zomes